The world is filled with so many beautiful places, it can be difficult to even process the thought that the majority of us won't even begin to see a small section of what it has to offer!
This bitter sweet fact has turned me into the type of traveller that is all in for day trips, early starts and full on day tours!
They aren't for everyone, and understandably, many travellers like to unwind and relax when on vacation, but if you're like me and you just want to see as much of the world as possible in one lifetime, then I highly recommend taking a full day tour to Tuscany from Rome.
Obviously, if you can spend longer than a day in this glorious place, then please do! But I am here to talk you into taking that one day tour – Tuscany can most definitely be seen in a day (at least a snippet of it anyway).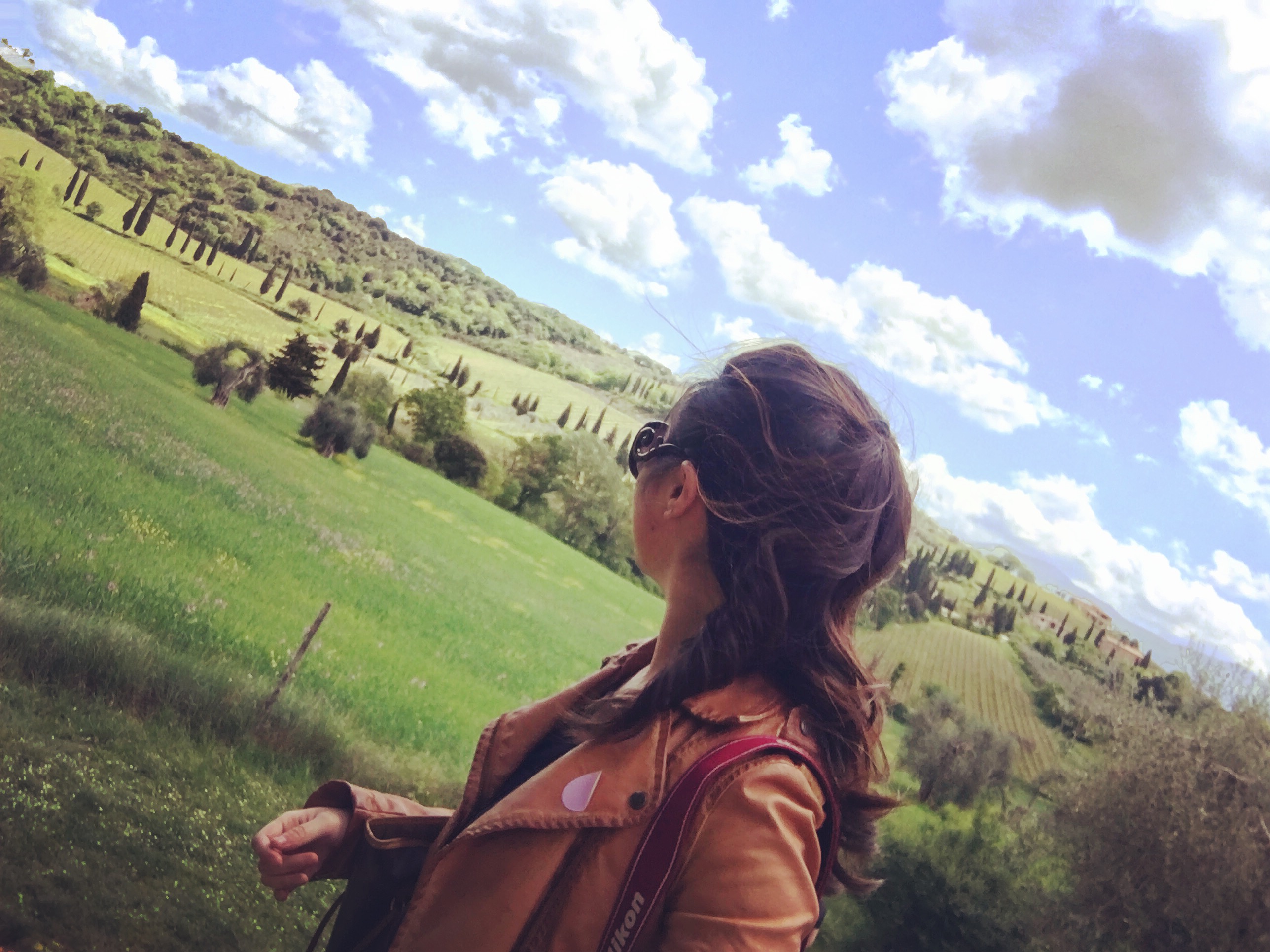 Tuscany, just like Rome has an abundance of superlative art and architecture to offer and it also produces some of Italy's finest wines and olive oils. The combination of unforgettable art, sumptuous landscapes, and eminently drinkable wines that pair beautifully with its simple food makes a trip to Tuscany something beyond special.
I booked my day tour using popular travel operator, Viator.com and the cost came to a little over £100. I would say that for this price, the trip was incredibly worth it as it includes many highlights and you do pack a lot into one day! Prepare to walk a great deal!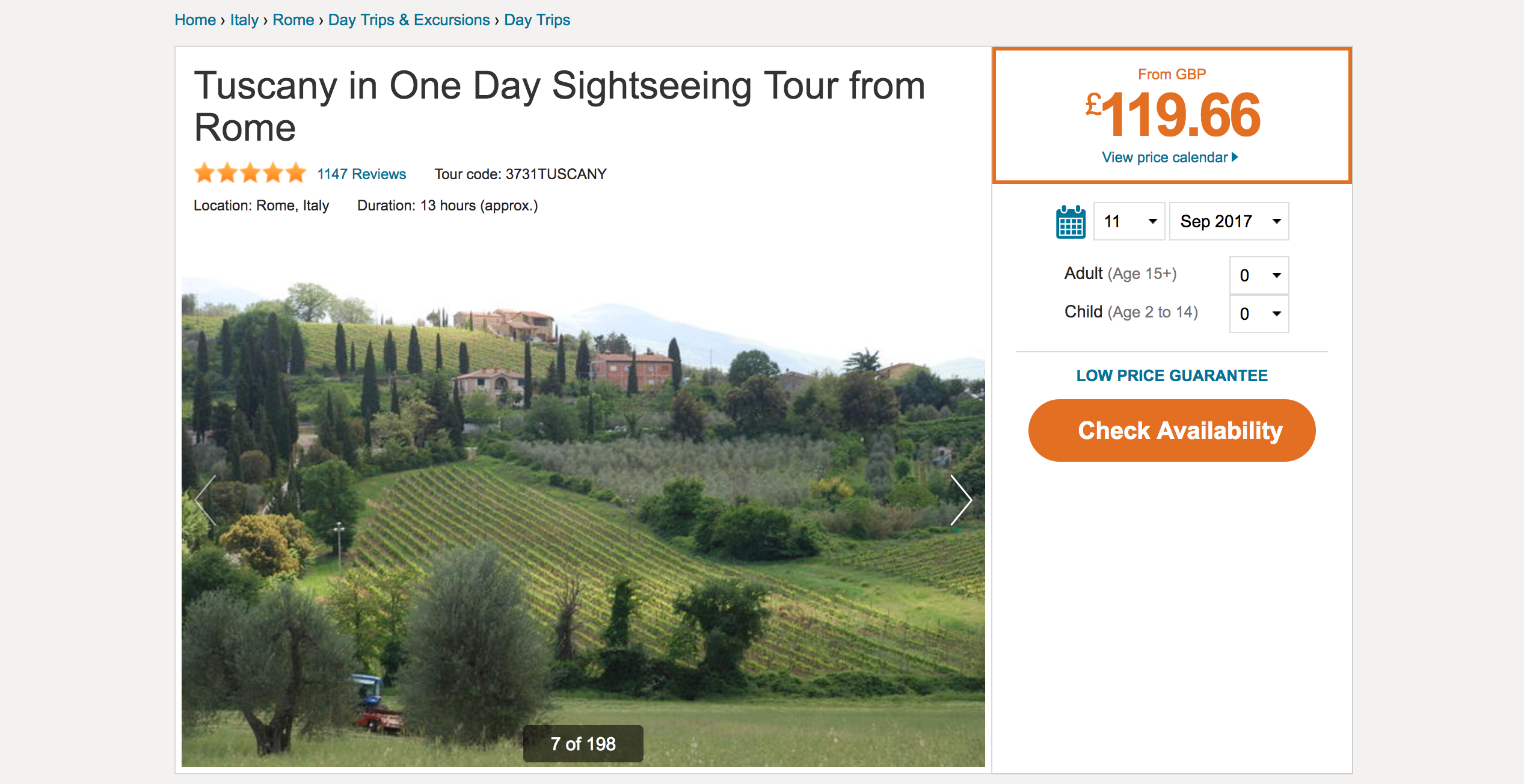 From a central Rome location (right beside Piazza Del Popolo) around 50 of us met and boarded an air conditions coach at 7.30am (be warned it's an early start but you can nap on the bus!).
I took this tour as a solo traveller and did find that I was one of the only people do to this, with the majority of the rest of the tour group being couples are families. This wasn't a big deal to me as I am happy travelling on my own, and I enjoy my own company, but I was a little disappointed that the majority of people in my tour group weren't the friendliest and stuck to their travel groups.
The tour was mainly based in Val d'Orcia and we started the day with a walking tour around the medieval hill-town of Montepulciano – GET YOUR CAMERA OUT. This place is magnificent, I mean straight out of a painting, magnificent. Here we were met by another tour guide, a local to Montepulciano and a former archaeologist, she was friendly, well spoken and filled with knowledge, truly the perfect tour guide!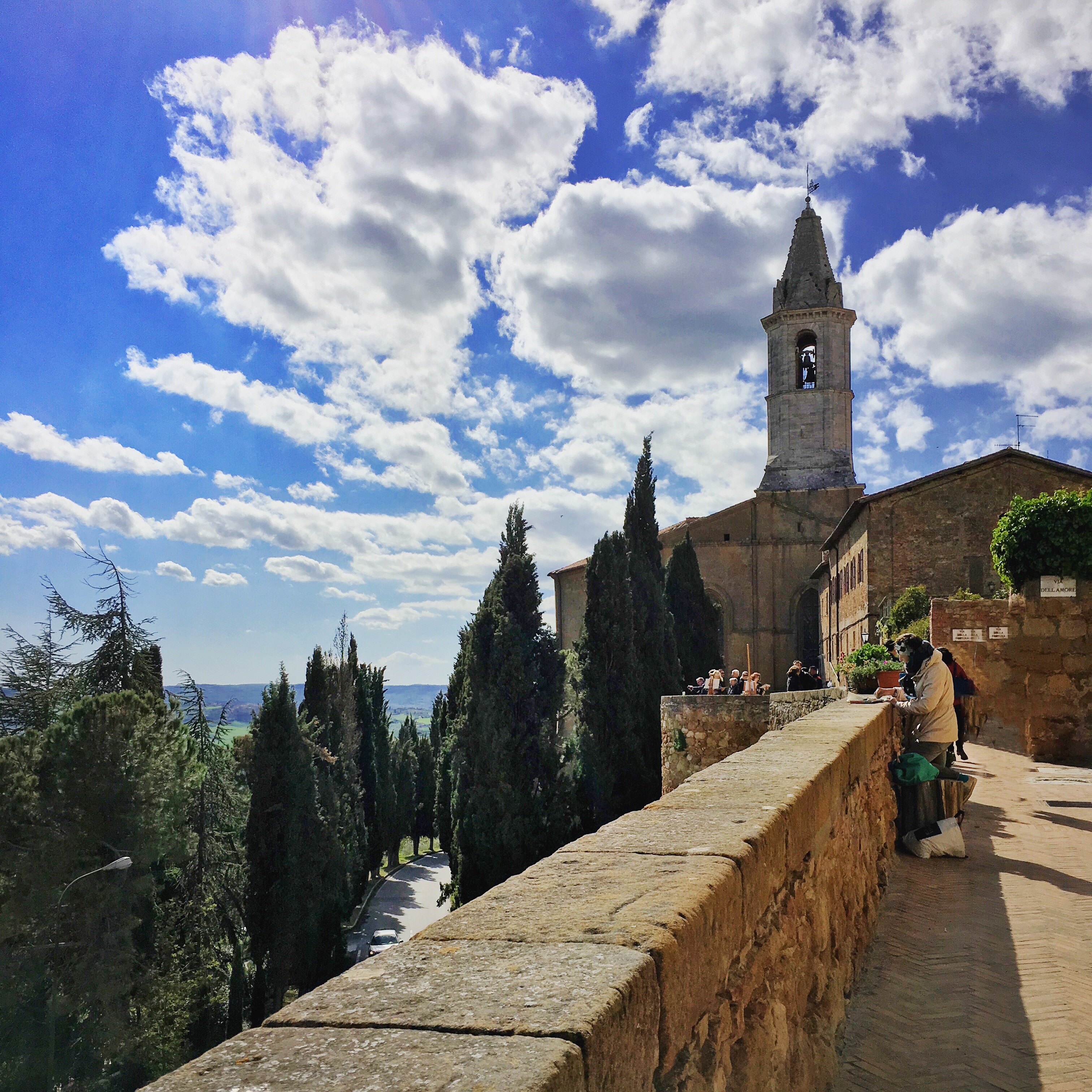 We were given a little free time to wander around by ourselves, take in the sights, grab a coffee or a cornetto and snap some pictures (as we were all given small headsets, it was easy to know when it was time to regroup again and you could always wander a little but still hear your guide speak.)
Next up was lunch at a traditional Tuscan farm where we ate a typical Italian lunch, served up by a very traditional Nonna inside a basement wine cellar – does it get any more Tuscan than this? Here we were served a delicious three-course meal, made with fresh farm-grown produce as well as a selection of local wine.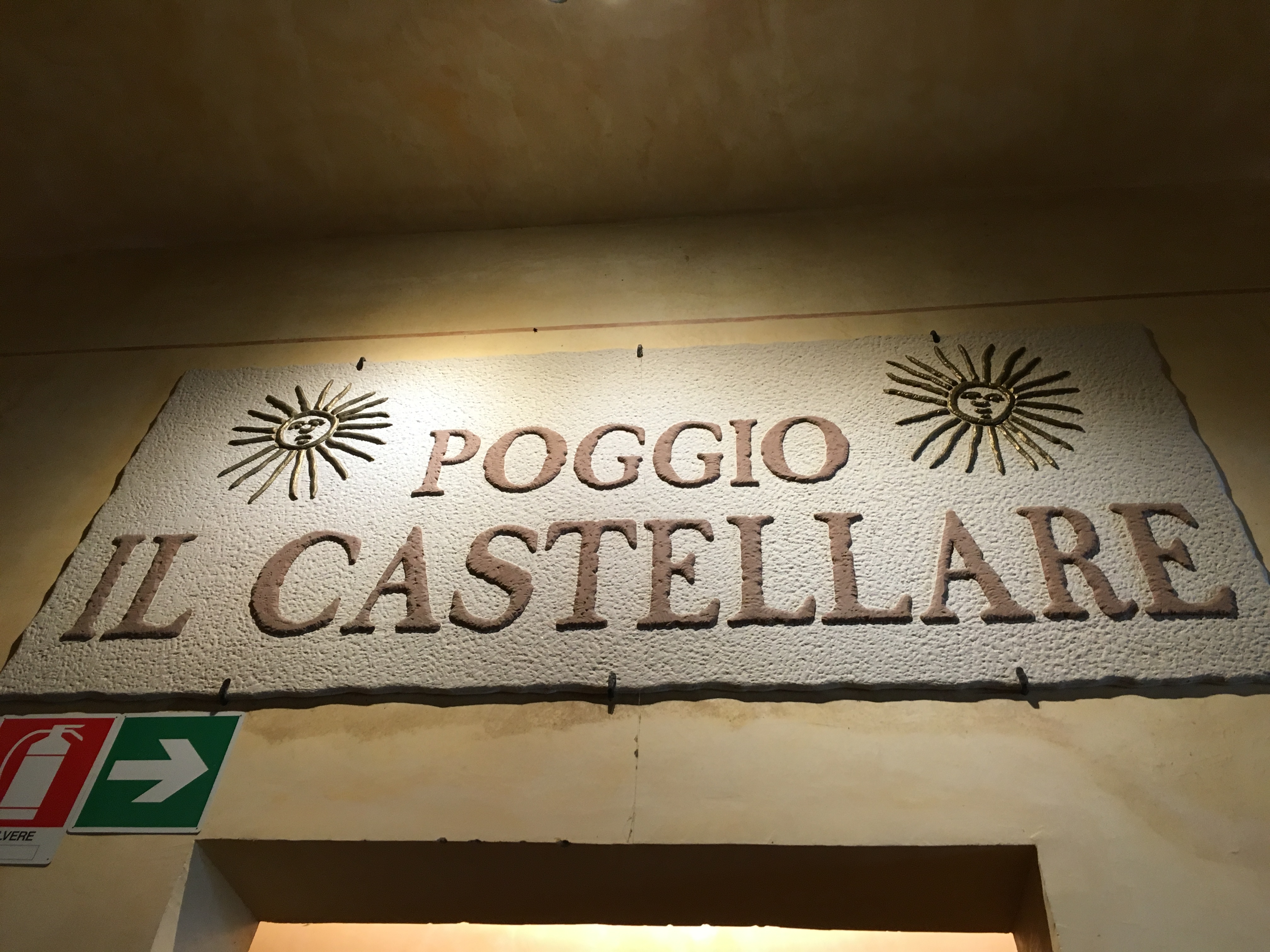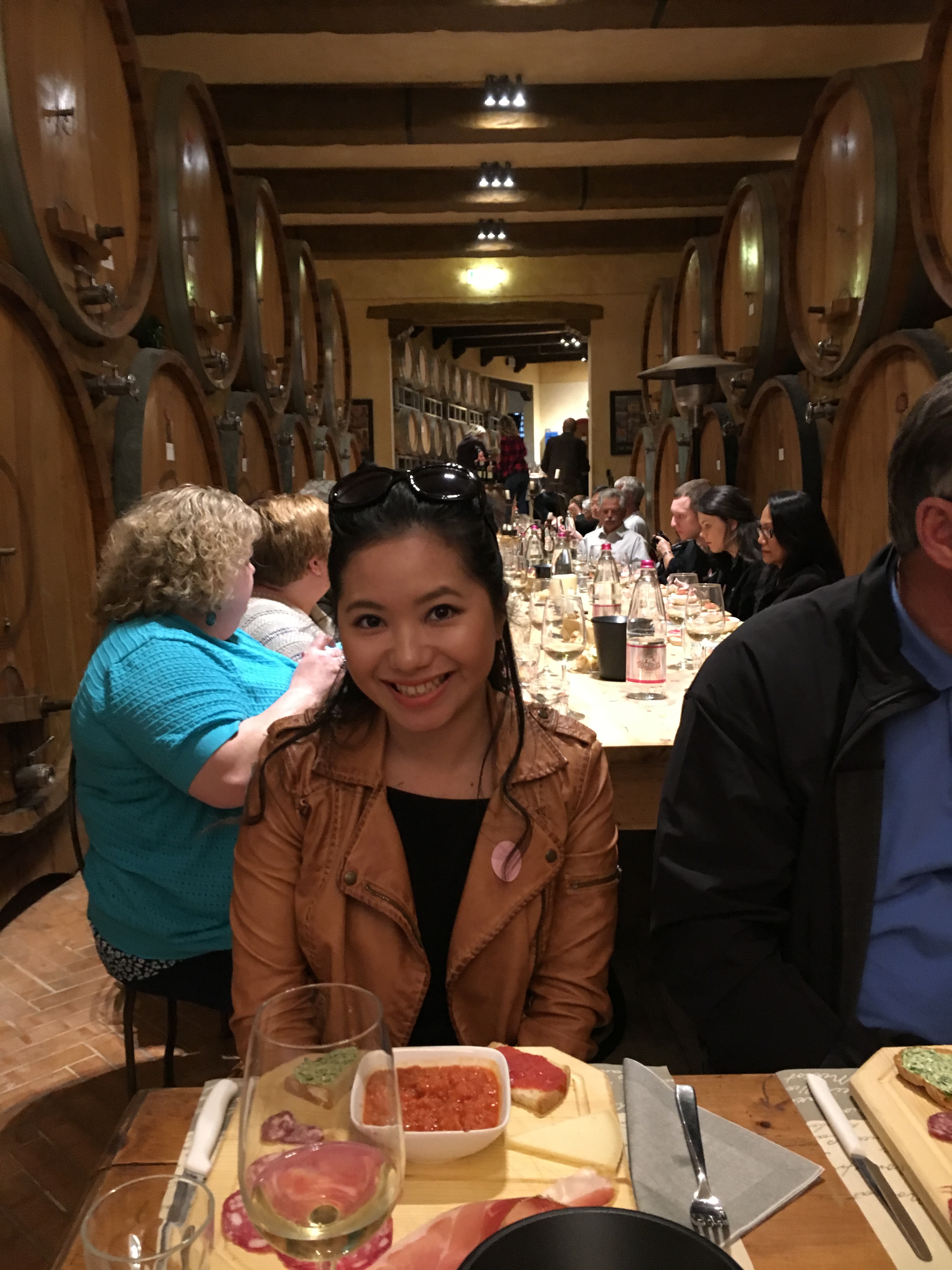 From the farm, we then hopped back on the bus and travelled the short journey to Pienza, one of the region's UNESCO World Heritage Sites.
Here, we were given some free time to explore The layout of the town which was quaint, picturesque as can be and filled with little shops to purchase foodie souvenirs!
All in all, I loved this day tour to Tuscany, short but sweet and just enough time to allow me to fall in love with it and appreciate it for all it is. I want to plan a longer stay in other regions of Tuscany one day, but for now, I am happy to say that I have visited this glorious place and I would highly recommend it to others who only have a short amount of time!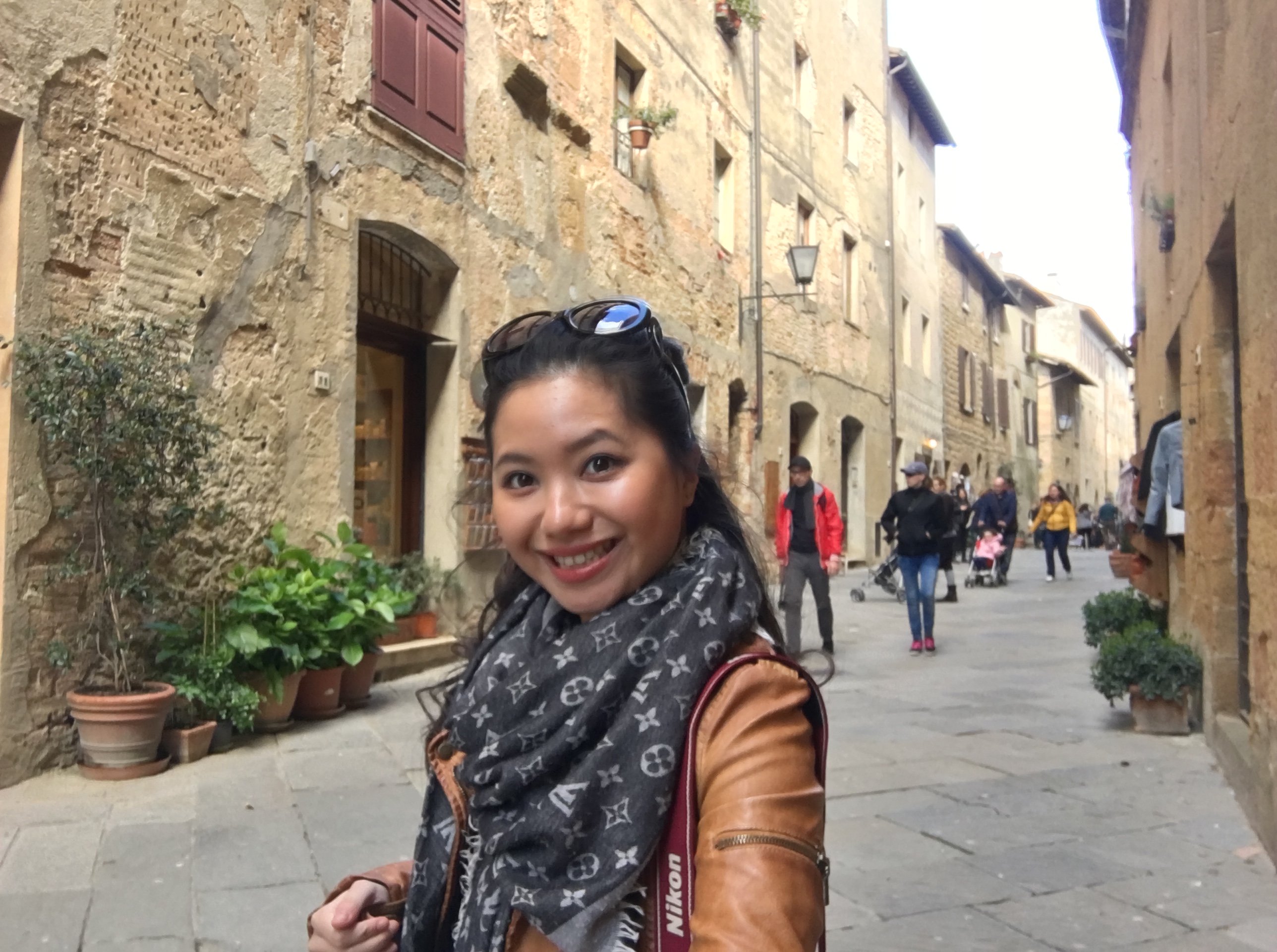 Positives
– Perfect for cramming in the best of Tuscany/ whatever region you choose to tour to in one short day
– Tour guided, so you get the very most out of the city and what it has to offer
– The guides tend to be well trained in historical knowledge and usually come from the region so you'll be able to learn a lot more than you would explore on your own!
– Everything is planned out and organised so you won't get lost or waste any time not seeing the best of the best – although this can also be seen as a negative for those like myself who like to get a little lost on their travels!
– Perfect for solo travellers who still want the safety of travelling with a big group but still allows you to wander alone
– Also great for meeting other solo travellers (should your tour have many!) and meeting other friendly like-minded travellers
Negatives
– Beware of the bendy hills during the bus ride, for those who are easily travelling sick; this might be a bit of a problem!
– Tour groups can be quite large so make sure you get to the front of the line if you want the best view of the tour guide and what he or she is talking about!
– There isn't a great deal of free time or time to take photographs, so snap quickly!
Kei Kei xo