Continuing on the theme of just how incredible Singapore is, here is the part 2 to my "must see and do" when in this glorious and cultural city!
Whether you have 24 hours of the luxury of more time, make sure to tick off at least a few of these amazing sights! Take a look at part 1 as well, just to make sure you've covered all ground in your planning process!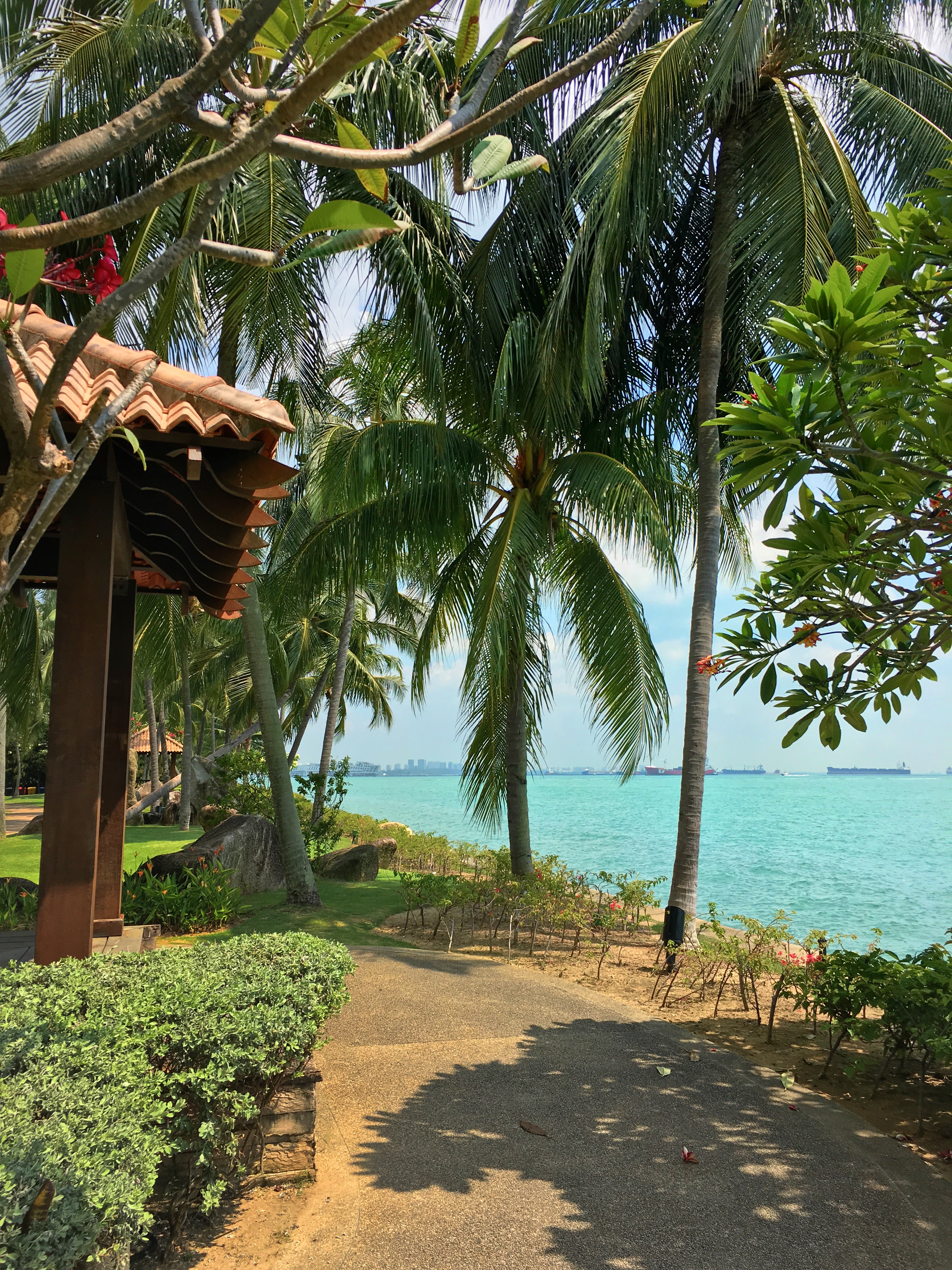 ---
Top Views From Marina Bay Sands
The best place to grasp the size of Gardens by the Bay is from the top of Marina Bay Sands, which sits directly opposite the park.
Since being built in 2010, Marina Bay Sands has become much more than just a hotel in Singapore – it is more like an attraction and a piece of architecture that people flock from around the world to see and stay in.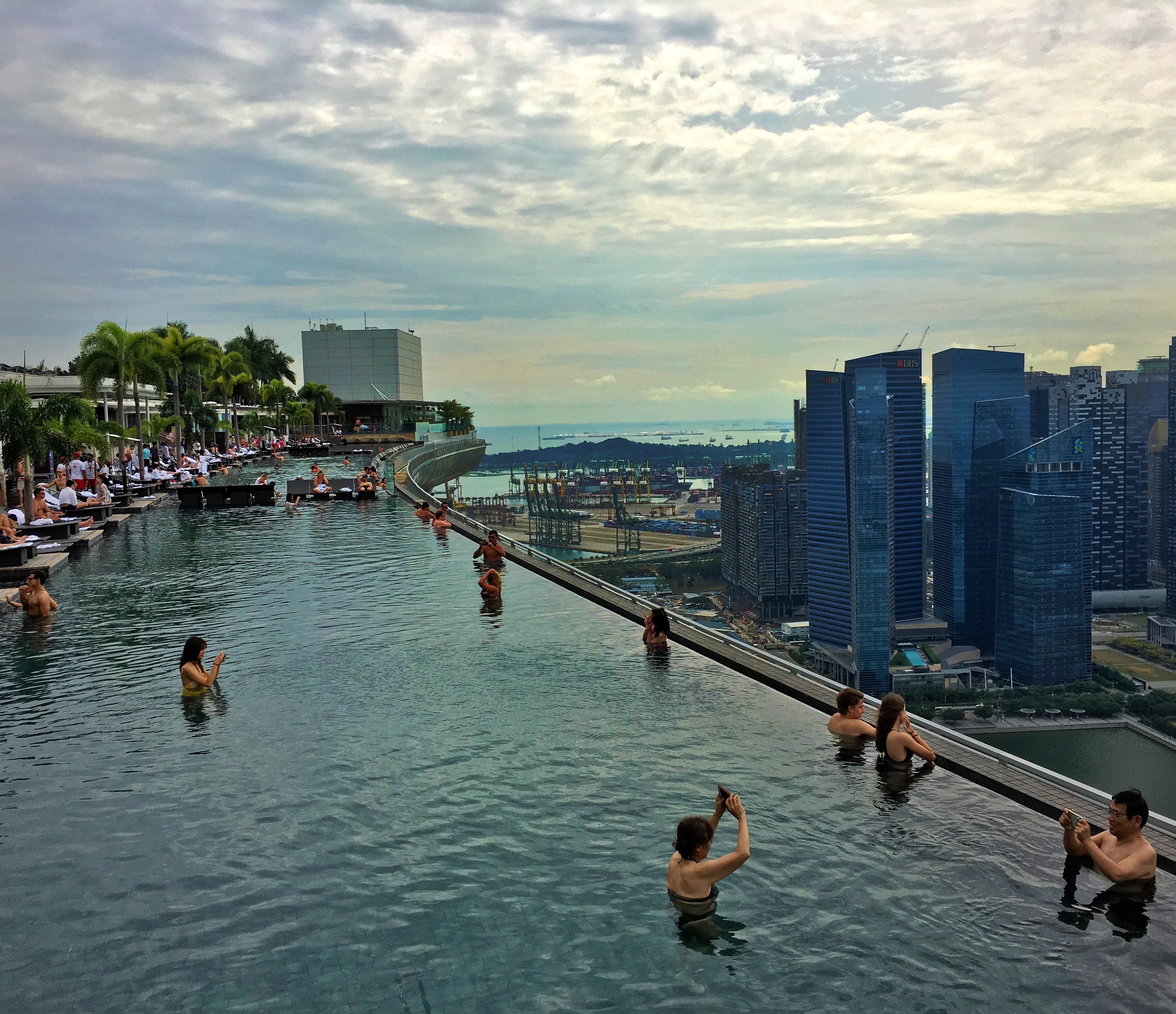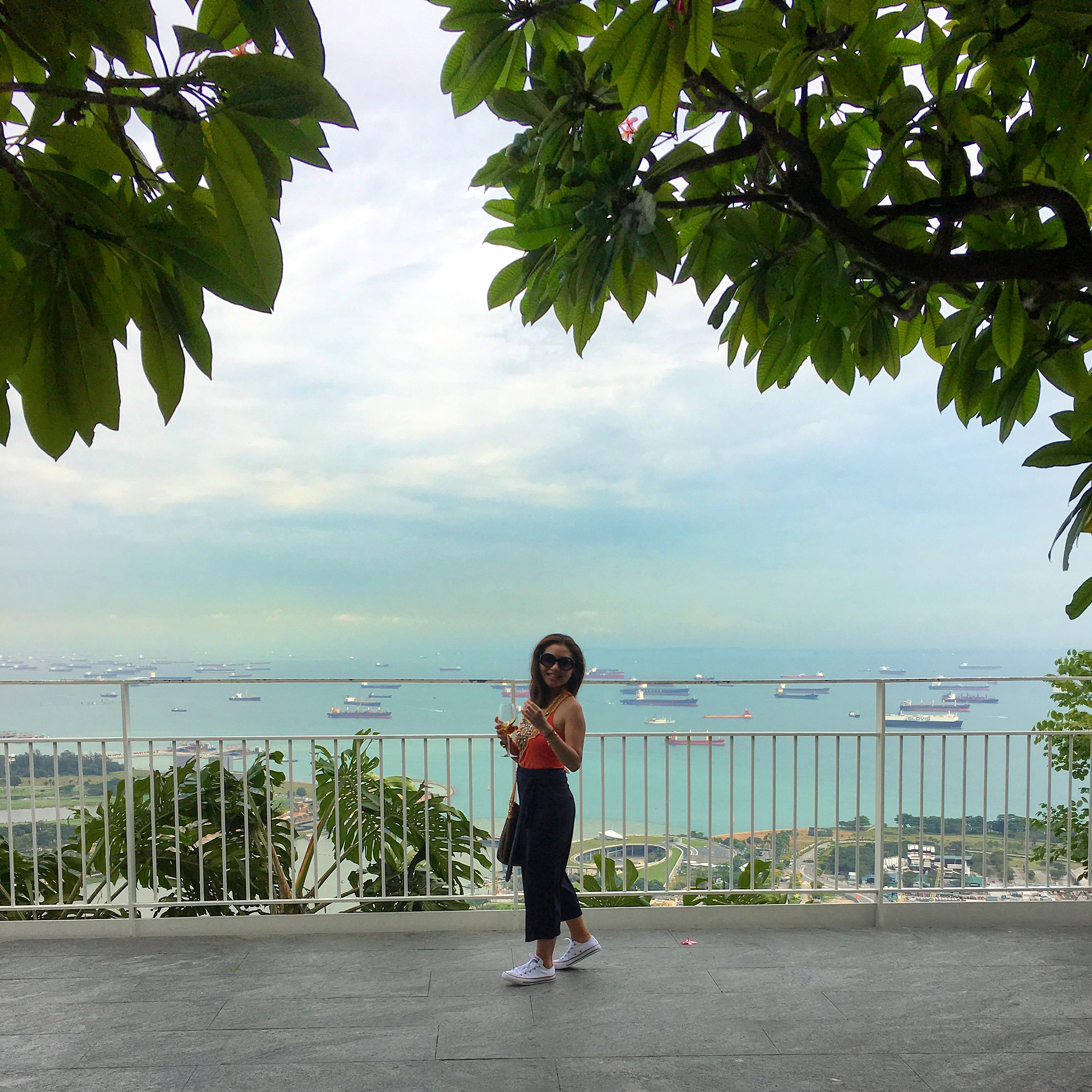 With the world's largest infinity pool at the top of the hotel and one of the best views in the world, this place is a must visit/ must stay. Although the hotel itself can be quite expensive to stay in, there are other ways to visit MBS and experience the glorious view!
Elected above the Skylark Observation Deck of Marina Bay Sands is Ce La Vie restaurant and sky bar, offering breathtaking panoramic views of the city skyline. Lewis and I didn't stay at the hotel as we were visiting family, so instead, we paid the $22 entry fee to get into Ce La Vie (this also includes a $20 voucher to spend at the bar).
Tips! Ce La Vie allows for a fantastic high-up panoramic view of the city but if you would prefer a view of Marina Bay Sands itself, then head to The Fullerton Bay hotel for the most sensational view of the spectacular building – visit in the evening to see the city light up and sparkle!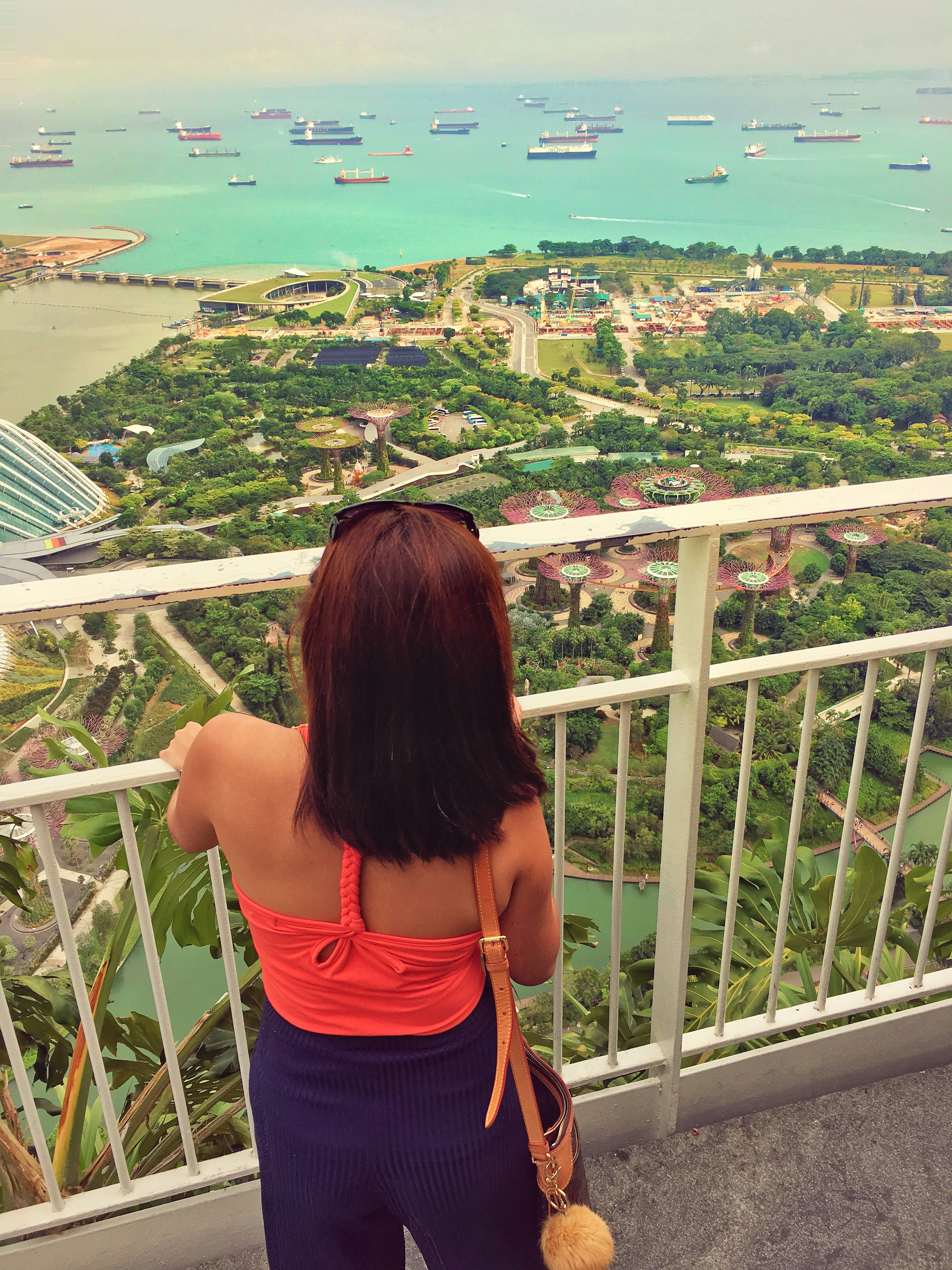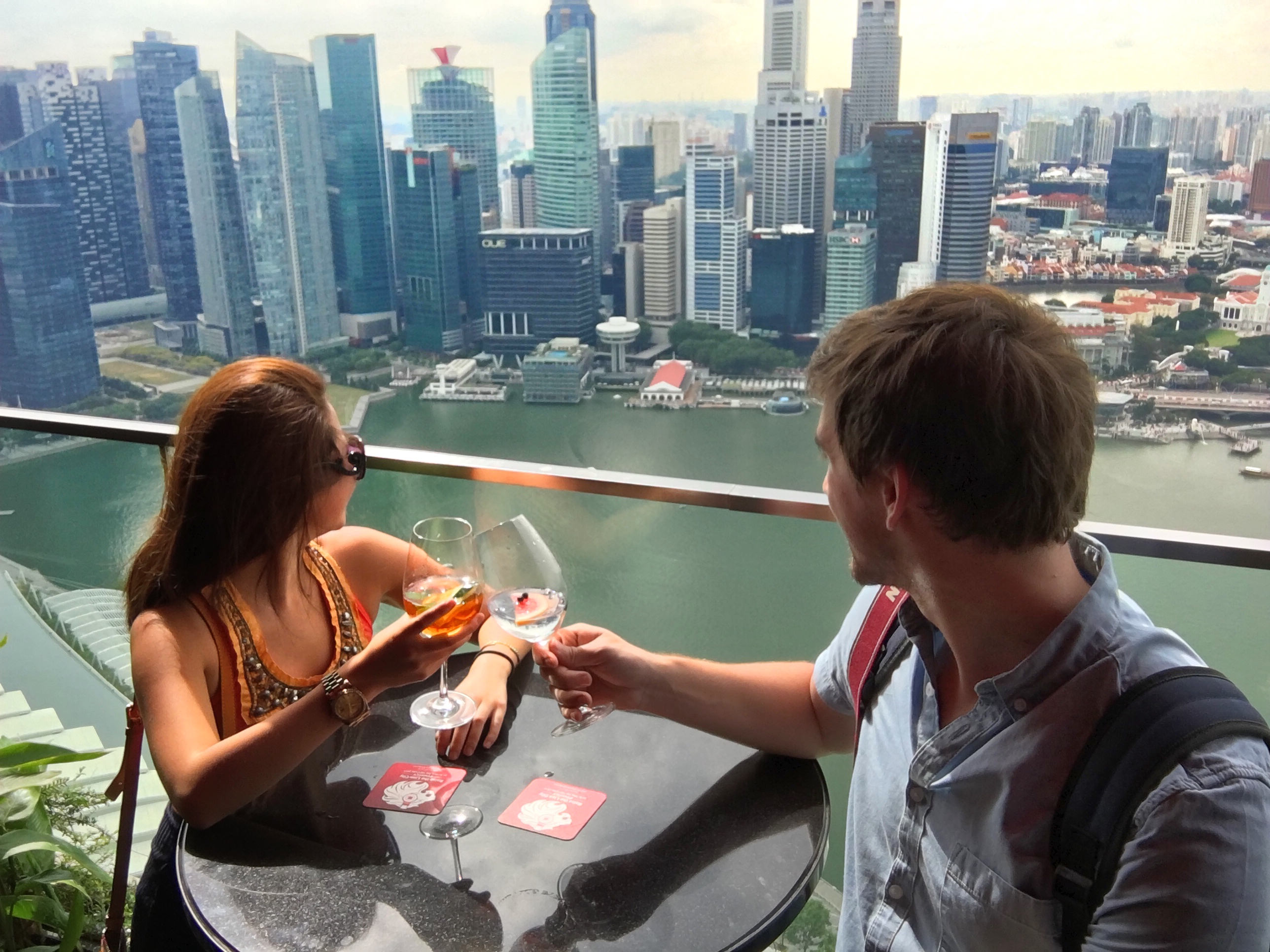 ---
Family Time On Sentosa Island 
Filled with culture and plenty of fun things to do for all ages, Singapore is also the perfect destination for a family holiday.
Head straight to the 'State of Fun', sunny Sentosa Island, trust me, you will automatically feel like you've been transported to Florida! Just a short bus or taxi ride away from the centre of Singapore and home to Universal Studios, there are also a plethora of other thrilling things to do on Sentosa Island, from play areas to museums and beaches.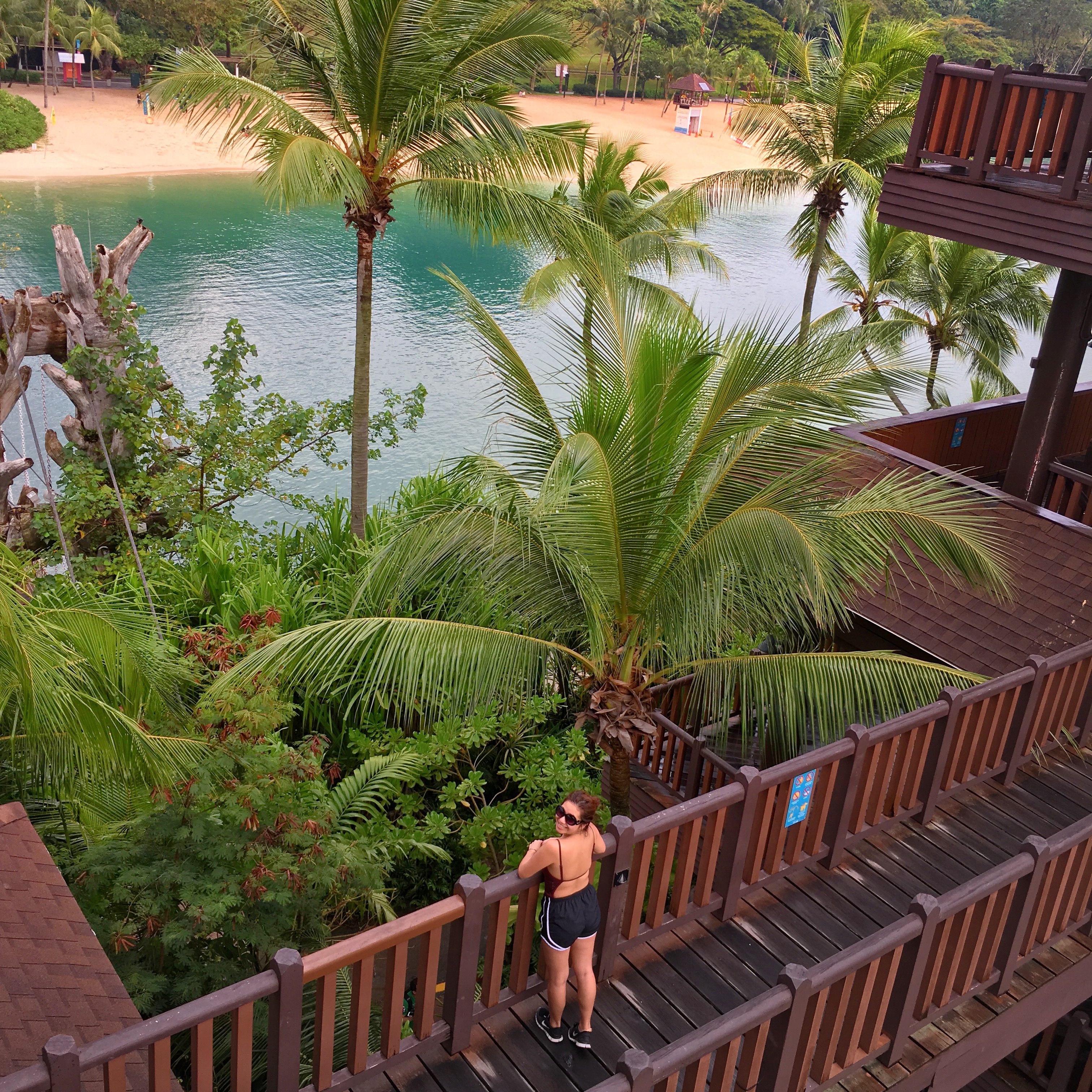 ---
Here are three of my favourite kid-friendly things to do in Sentosa!
– S.E.A. Aquarium – One of the world's largest aquariums with over 800 species of marine life
– Universal Studios Singapore – This amusement park needs no introduction, crammed with exciting rides and live entertainment, it's the perfect family day out!
– Sentosa has three different beaches, all as beautiful as the other and the perfect place for you to relax as a family. Palawan, Siloso & Tanjong beach are all within walking distance of each other.
---
Colourful And Cultural Little India
For your hit of culture during your visit to Singapore, visit the magnificent and very colourful, Little India.
A buzzing ethnic district and historical area, this part of town truly show off the best of Singapore's Indian community, from vibrant shopping to delicious Indian cuisine and shopping.
As you meander through the little streets of the district you will experience a mix of Hindu & Chinese temples, as well as mosques and Churches. Don't forget to visit with some space in your belly as you will find plenty of restaurants and stalls selling mouth-watering dishes from South and North India.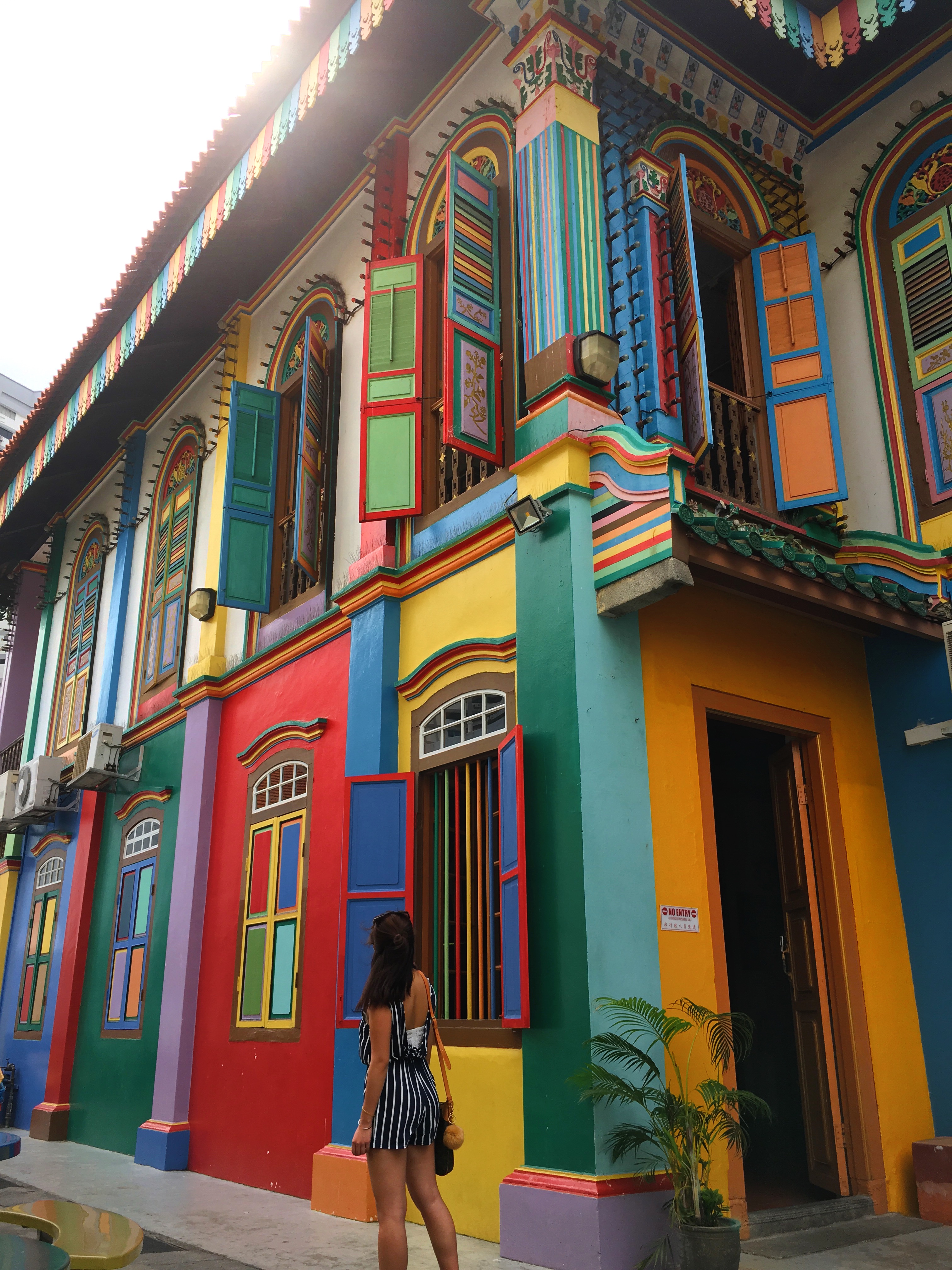 ---
The Mythical Merlion 
Half fish and half-lion, the famous Merlion statue can be found at the waterfront Merlion Park and makes for the perfect tourist photograph!
Today, you can visit the legendary symbol of Singapore as it spouts water from its mouth, the statue stands at 8.6 metres tall and weighs a whopping 70 stone!
Tip! It can get pretty busy during the day with tourists from around the world trying to get the perfect open-mouthed water shot, so try to get there first thing in the morning or later in the evening to avoid the crowds!
---
Raffles Hotel
I have always wanted to visit the famous Raffles Hotel in Singapore, not just because of its stunning architecture and history, but because my Granny has always spoken so fondly of this hotel and the infamous Raffles Long Bar.
For me, it has always been a must-see, and I just had to taste one of those ever-popular Singapore Slings, not to mention have a monkey nut or two! And don't worry, you won't be told off for sweeping the shells onto the floor – it's customary and a tradition in the Long Bar!
---
Love KeiKei xo