Bella di Roma! I can still smell the fresh pasta dough and hear the hustle and bustle that surrounds the Fontana Di Trevi. Rome is a city that holds a very special place in my heart as I lived there on and off for 2 and a half years. Having the true luckiness to explore this ancient and absolutely magnificent city as a local and as a tourist is something that I will forever be grateful for, so if you're asking if I would recommend Rome for a city break, a long holiday, a university exchange, then the answer is yes, yes and YES. This is one of my favourite cities in the whole entire world and I doubt my mind will ever change, just like I doubt the beauty of this city will ever get old.
The eternal city is so much more than its stereotypes – although it is also everything people imagine it to be! Packed with history and restored ruins, Rome offers a glimpse into the days of the great Roman Empire, but if you're also looking for sunshine, good hearty food, shopping and a place that just oozes romance everywhere you look, then get booking!
Here are my top 10 things to do and see when in Roma, along with a few handy hints that I picked up whilst living in this glorious city as a local.
---
1. The Vatican & Vatican City
You will never see another place that looks like or that rivals the Vatican City!
The two major attractions that most visitors come to see within the Vatican City are the Vatican Museums & St Peter's Basilica, but with so much to explore, make sure you set aside at least half a day of wandering!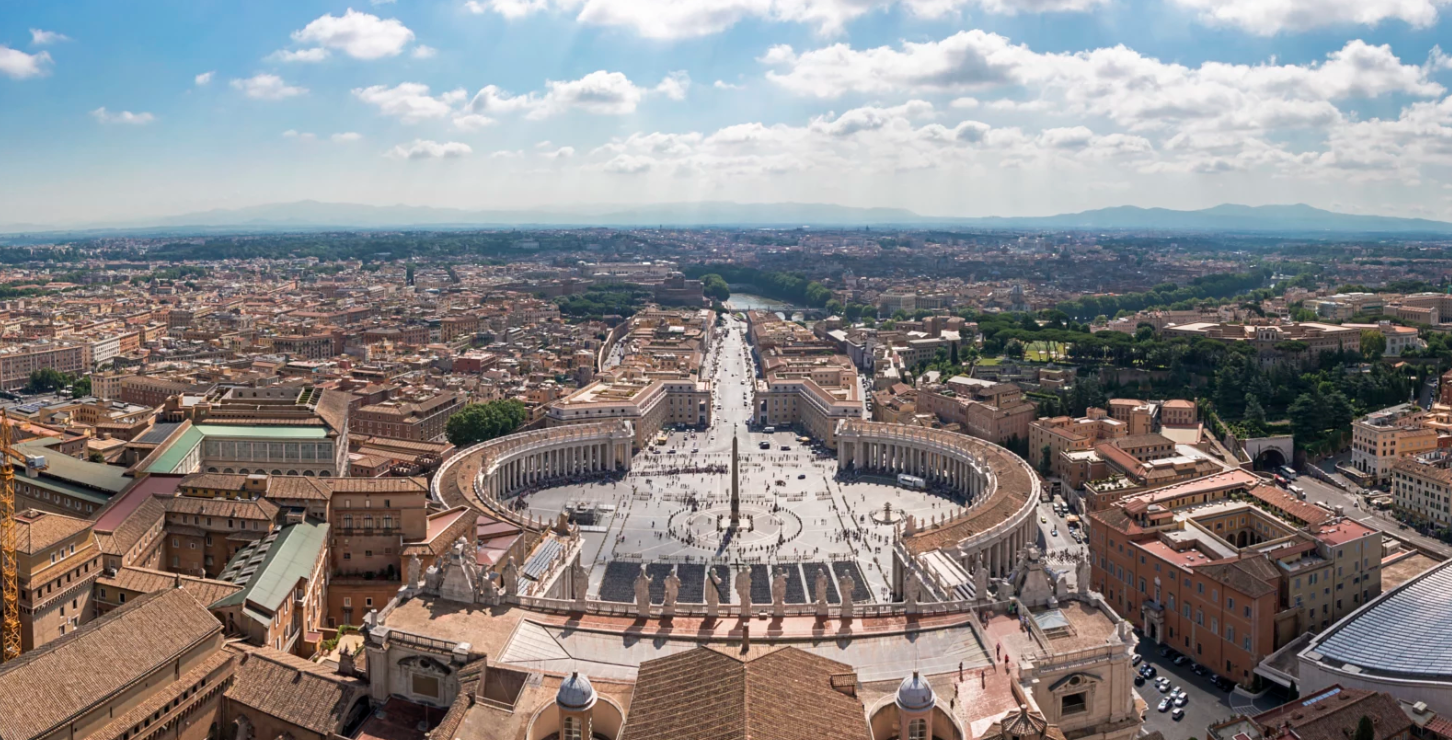 ---
Tips!
– Do not take a backpack with you as you will need to check this in upon entering the museum, which can be a waste of time!
– If you are visiting first thing in the morning, make sure you bring smaller notes with you as the Vatican often cannot make change for large notes first thing in the morning.
– I have always found it better use of time to visit the Vatican before St Peter's Basilica. By visiting St Peter's Basilica second, you will find yourself closer to the historic city upon finishing attractions.
---
2. Appia Antica
Appia Antica is definitely one for those who enjoy nature and being in the outdoors. One of the best ways to enjoy the beautiful Roman weather and feel like you're stepping back in time.
Otherwise known as The Appian Way, it was once Europe's first highway and remains one of the best attractions in Rome, without being too busy with tourists.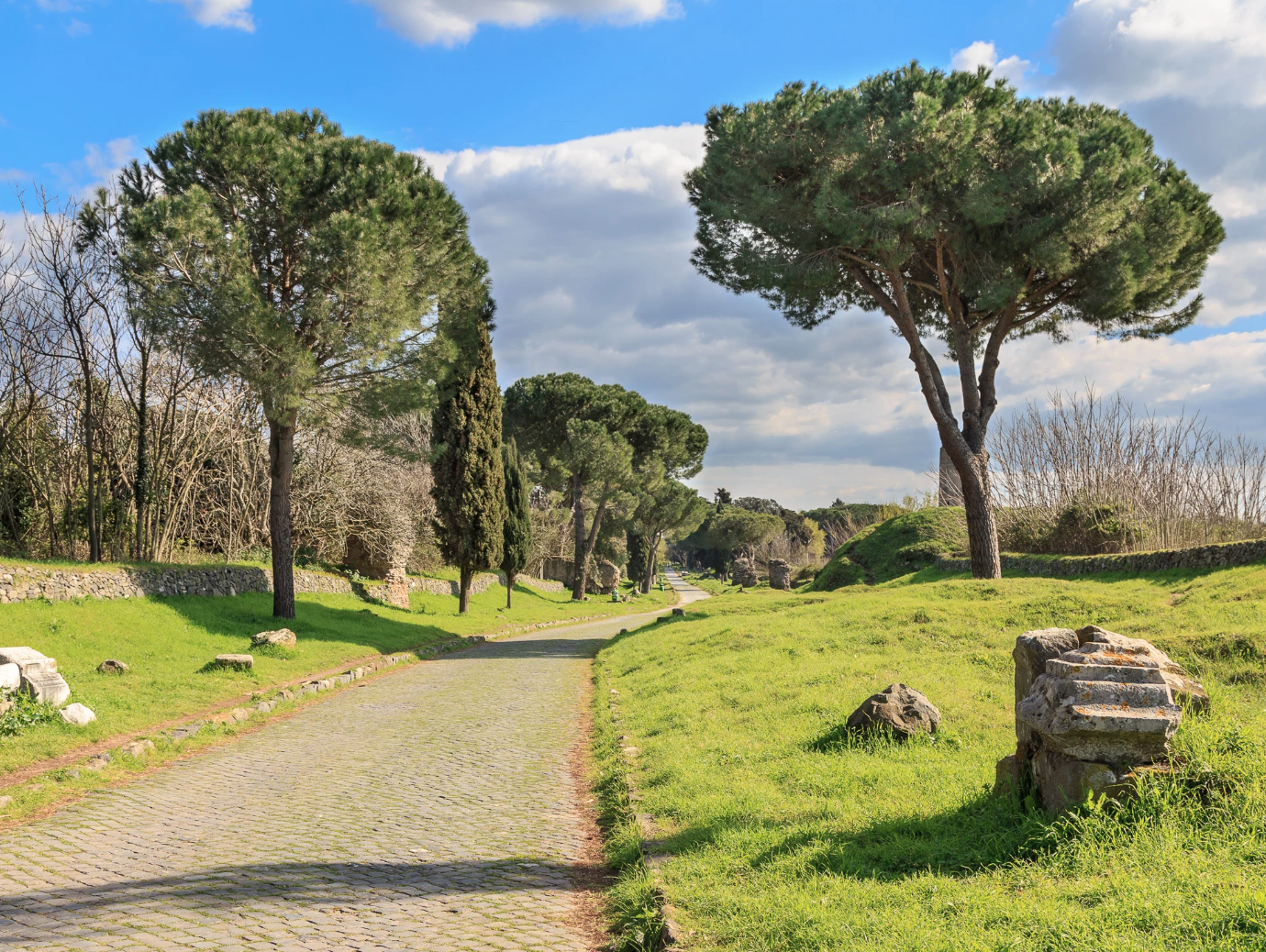 ---
Tip!
– The best day to visit is definitely a Sunday when the entire park is closed to traffic!
– Pack a picnic or rent a bike to get the most out of the ancient Appian Way.
---
3. Tivoli Gardens
If you grew up watching Lizzie McGuire, like I did, then you'll want to make time to visit the jaw-dropping Tivoli Gardens. It's every bit as romantic as it looks in the Lizzie McGuire Movie!
Villa d'Este, a masterpiece of the Italian Garden, is included in the UNESCO world heritage list. With its impressive concentration of fountains, nymphs, grottoes, plays of water, and music, it constitutes a much-copied model for European gardens in the mannerist and baroque styles.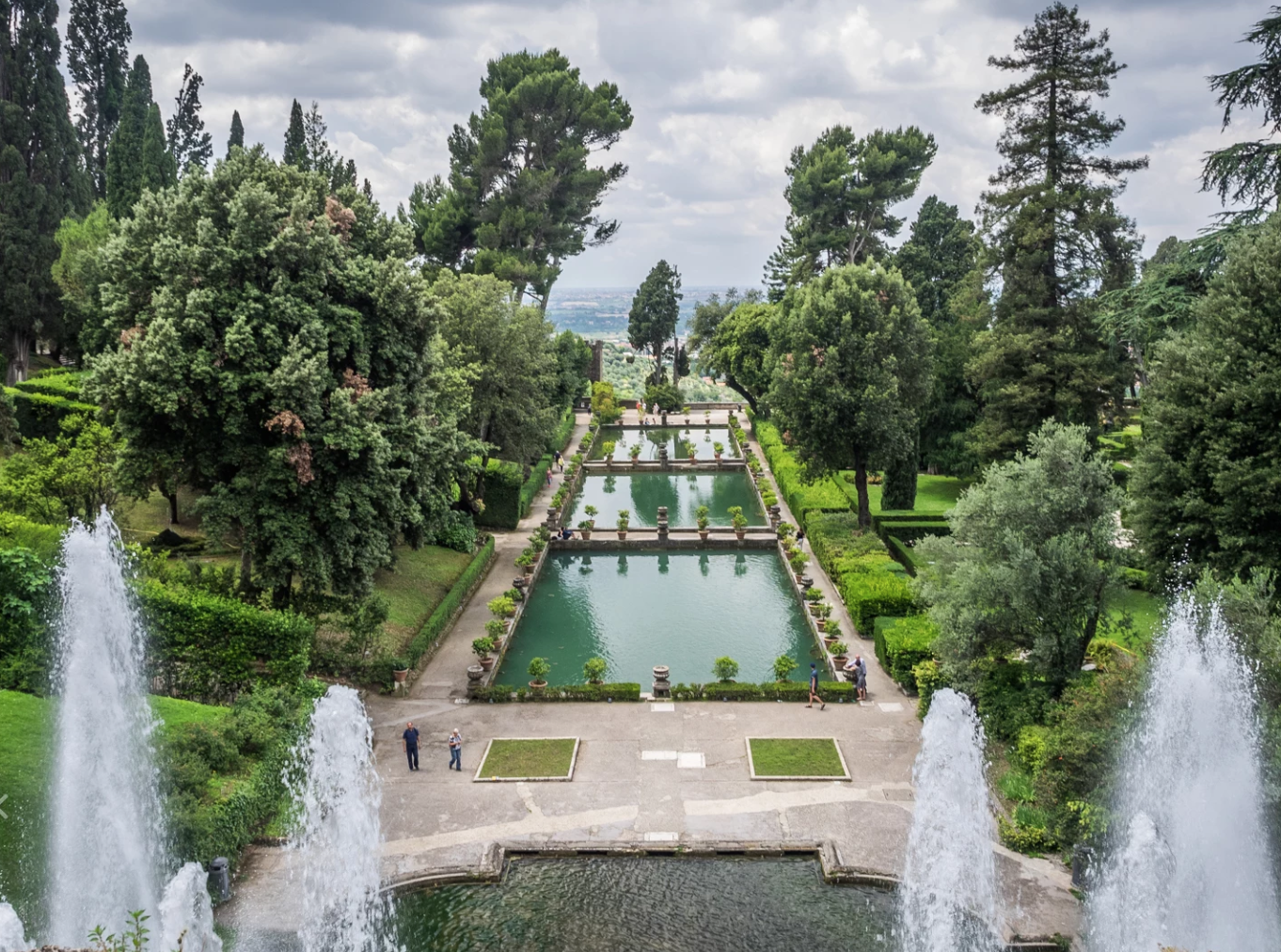 Villa d'Este is easily reachable in the following ways:
Taking the blue regional COTRAL bus Roma Tivoli-Via Prenestina at the bus terminal just outside Ponte Mammolo station of metro line B; the stop Largo Nazioni Unite is about 100m far from the entrance of the Villa
Taking the urban train line FL2 from Tiburtina station to Tivoli station, then, local bus CAT number 1 or 4/ to Piazza Garibaldi stop; the stop is in Tivoli's main square in front of the Villa
---
4. Trastevere
Take a trip across the Tiber river to Trastevere, Rome's picturesque and charming medieval neighbourhood.. A stroll around Trastevere, a formerly working-class district with a heady nightlife, will take you away from the crowds to the hidden corners of Rome.
And what else are you going to do when in Rome but eat, eat, eat?! One of the best parts about visiting Trastevere is the amazing array of food choices that are available in this neighbourhood. The area is filled with pizzerias, cafès and incredible old school Trattories.
Getting there: Trastevere is walkable from the city centre; alternatively, take tram number 8 to Viale Trastevere.
Sunday shopping: Porta Portese's enormous Sunday flea market sells everything from antiques to clothes – prepare to bargain hard!
---
5. Roman Forum & Palatine Hill
Ancient Roma at its very best, the Roman Forum and the Palatine Hill are located in the same archaeological area and lucky for tourists, they count as one admission and you are able to walk freely between the two!
Your entrance ticket also gives you entrance to the Colosseum next to both and is valid for 2 days covering all three attractions. Woohoo!
Originally a marsh, the Romans drained the area and turned it into a centre of political and social activity. The Forum was once the marketplace of Rome and also the business district and civic centre.
This place is a must visit for any history boffins or those who are really wanting to immerse themselves into Roman history.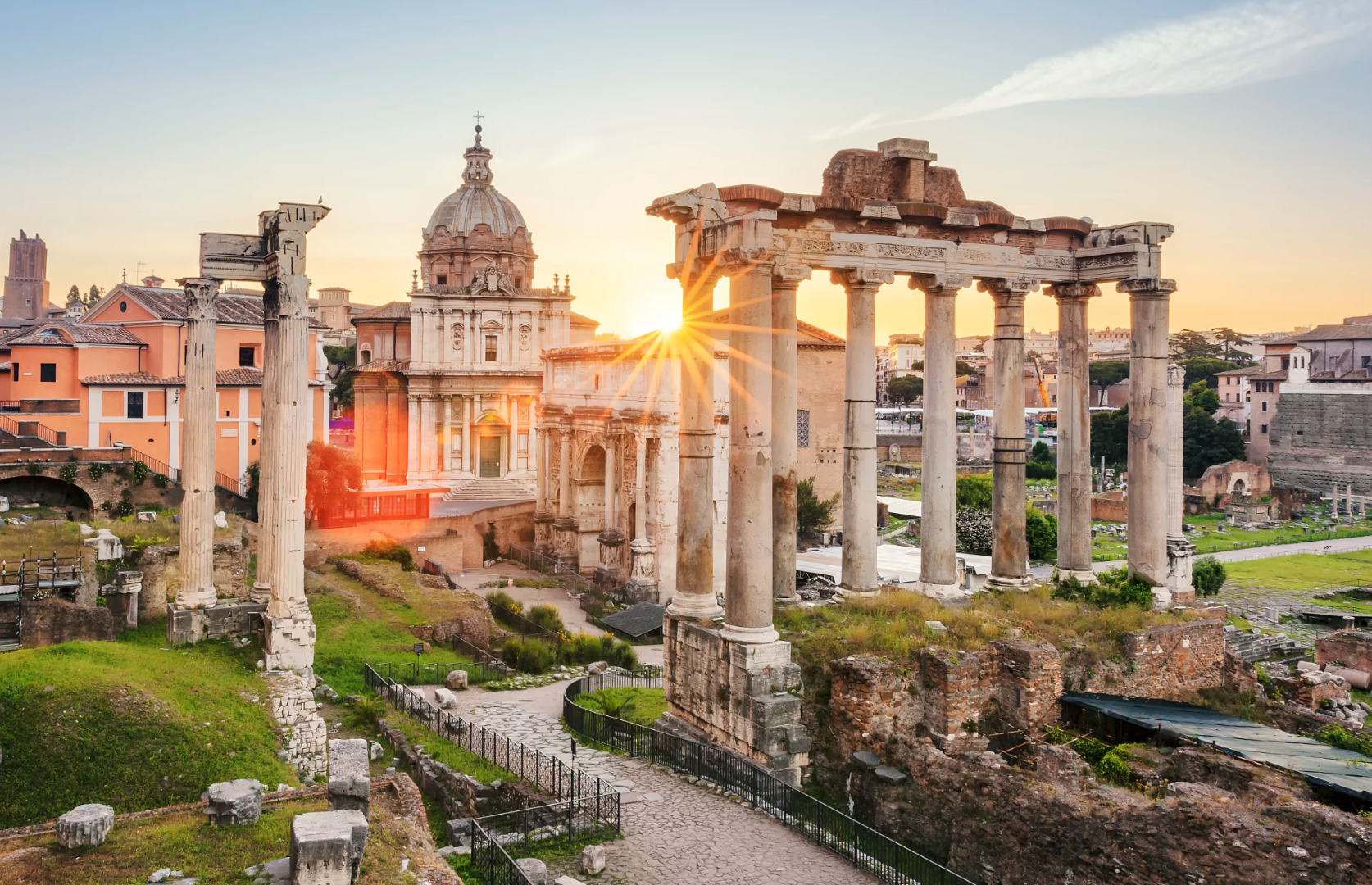 ---
Tips!
– The ticket kiosk at the Colosseum has by far the longest queues whereas the ticket gate for the Palatine Hill entrance often has no queues at all – so be sure to start your day here!
– The standard admission ticket covers all three monuments, The Colosseum, Roman Forum and Palatine Hill.
– Opening hours are from 8.30 am to one hour before sunset.
– You can order tickets in advance and avoid the queues, although there are small booking fees.
– There is very little information displayed on site, so be sure to bring a good guidebook, rent an audio guide, or join a tour.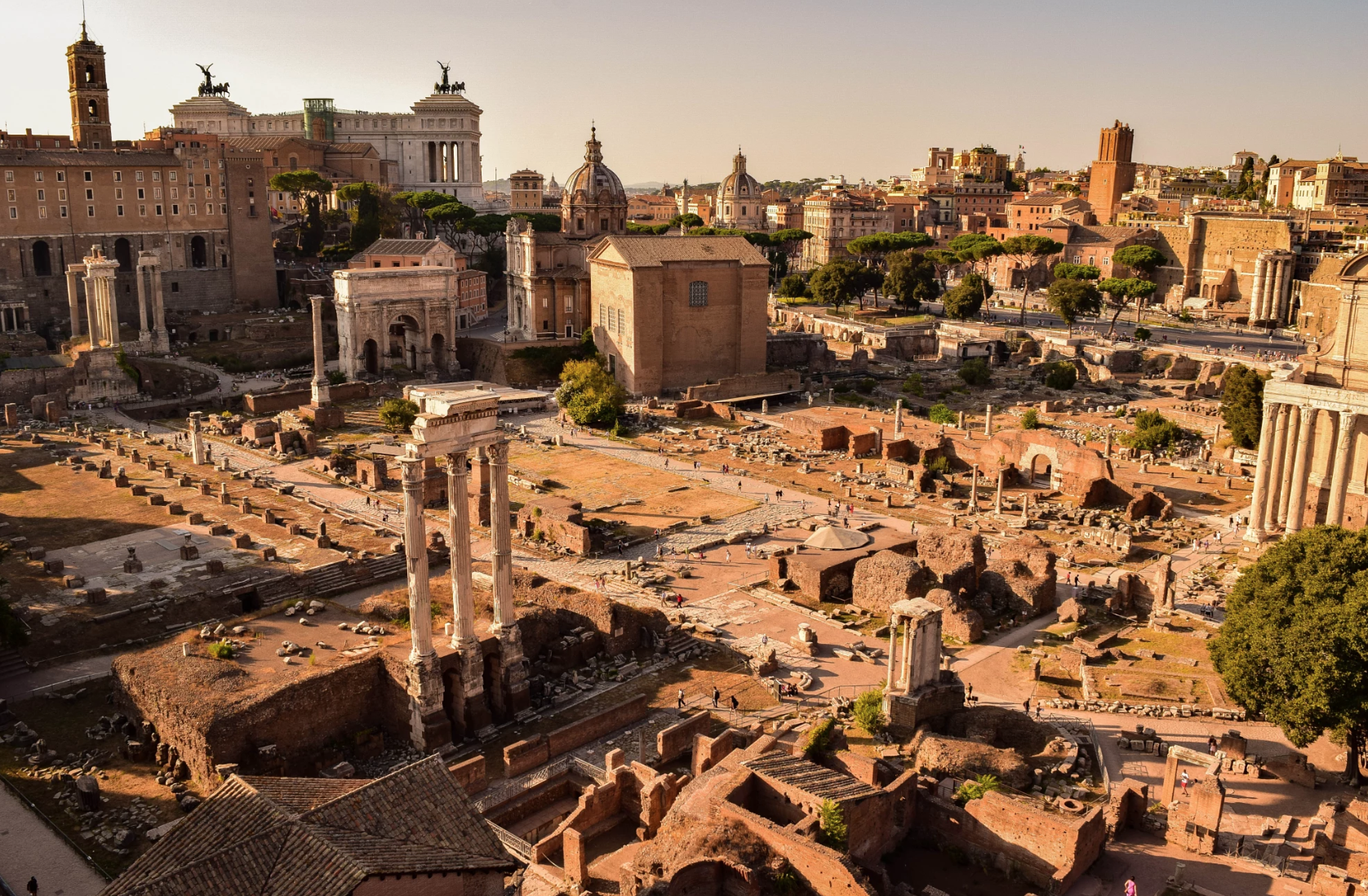 ---
6. Colosseo
Rome's most famous classical ruin is absolutely unmissable, so grand and beautiful, it still somewhat takes my breath away every single time I see it.
The massive arena was inaugurated in 80 AD, and seated well over 50,000: from emperors to aristocrats. Some 5,000 wild beasts were killed for the gory opening event and by the time the last man vs beast fights took place in 523, the wild animal population of North Africa had been decimated.
The ticket office queues at the Colosseum can be eye-popping, so be sure to purchase your tickets at the much quieter Palatine Hill entrance and during high season, try to prebook your ticket online.
---
7. Pantheon
The building with the hole in the ceiling – oh no, The Pantheon is so much more than that! The Pantheon is the best-preserved ancient building in Rome. It was built by Hadrian in AD 119-128 and so beautiful that Michelangelo felt it was the work of angels, not of men.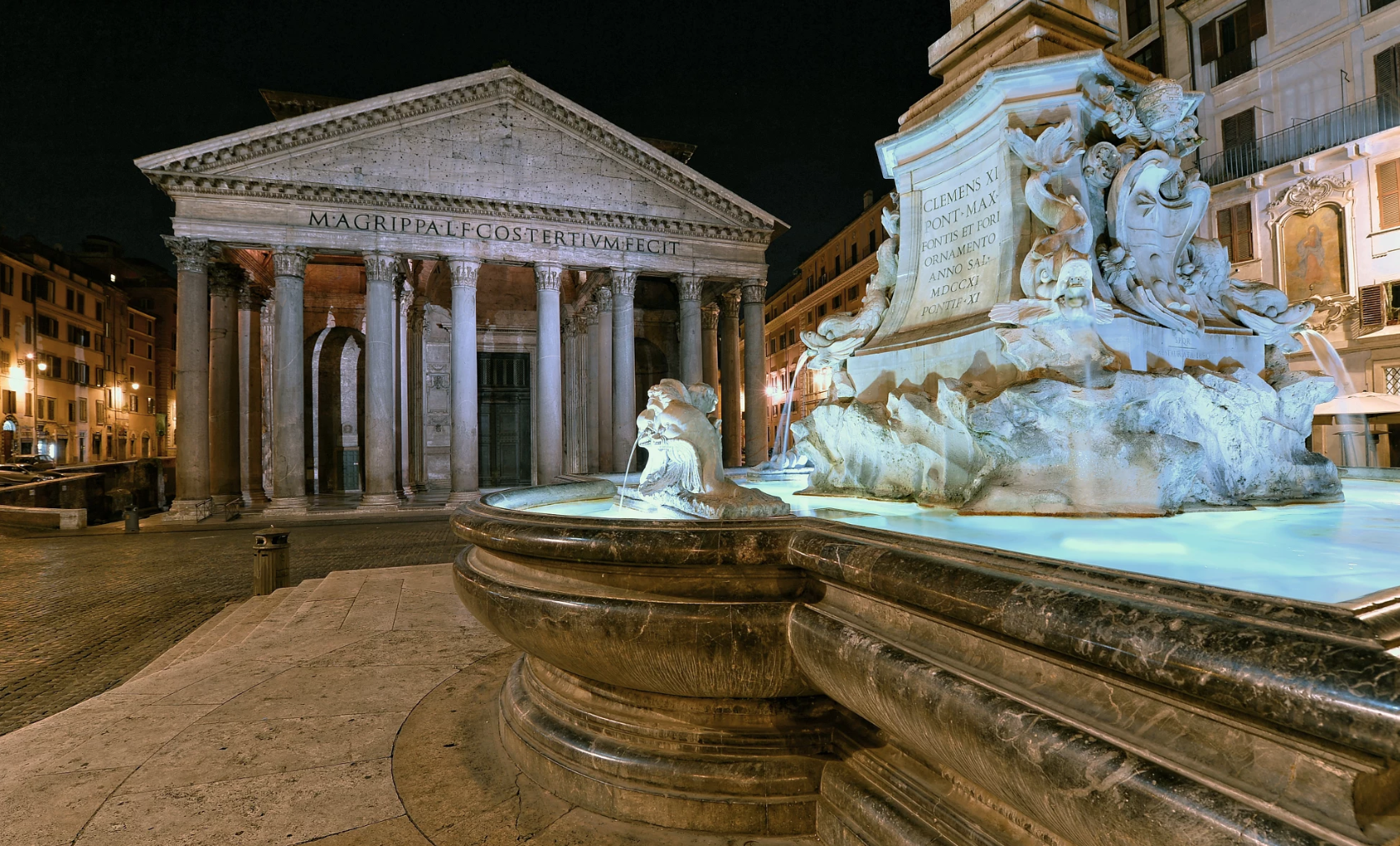 Today, thousands of tourists flock to take a look inside the grand interior and the architecture. You can pay a visit to The Pantheon in less than 20 minutes, and most people tend to spend less than 10 minutes on their visit.
If you're short on time, then definitely pop in as it won't take up too much of your time in the evening, before you find a restaurant to eat in nearby. The perfect pre-dinner explore!
The Pantheon is open to the public daily, there is no admission charge and no security screening. Apart from Sunday, standard opening time is 8:30 a.m and closing time 7:30 p.m. The Pantheon is closed on some national holidays and if a mass is taking place.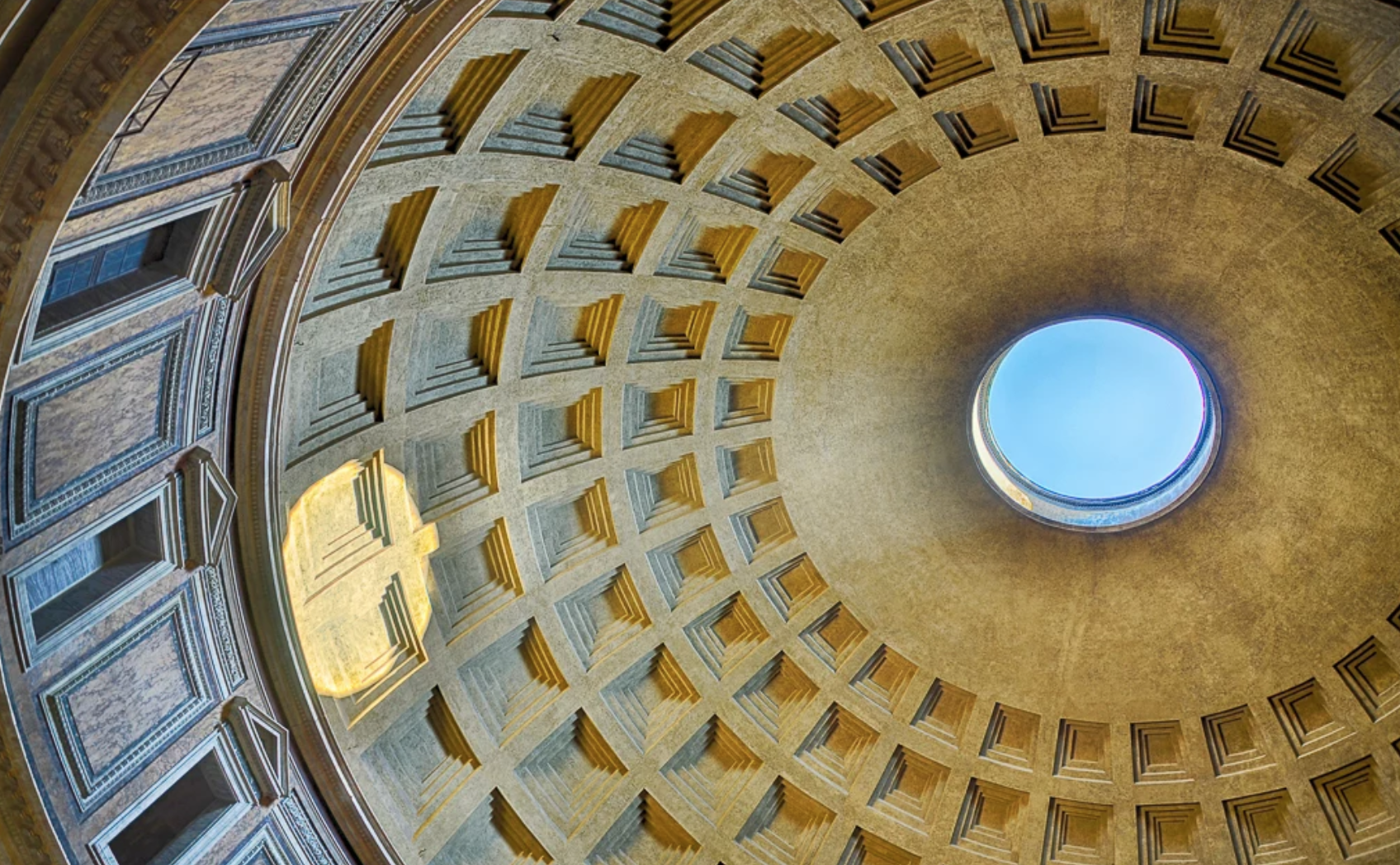 ---
8. Piazza Navona
Piazza Navona is without a doubt one of my favourite squares in the whole world – hustling and bustling, packed with beauty everywhere you look, basically this gem is like something straight out of a romantic novel.
A vibrant place where both locals and tourists like to hang out; you'll find artists gathering in the square to paint, street entertainers and vendors selling souvenirs of all sorts. At night the square is packed with people but if you want to really appreciate the beauty of the piazza, I would highly recommend visiting early morning to avoid the hoards of tourists.
If you fancy treating yourself to a sweet treat, then head to Tre Scalini on Piazza Navona for it's famous Tartufo dessert, a rich handmade chocolate ice cream roll. If you don't want to splurge on the costly outdoor seating then you can get the Tartufo to go, for half the price!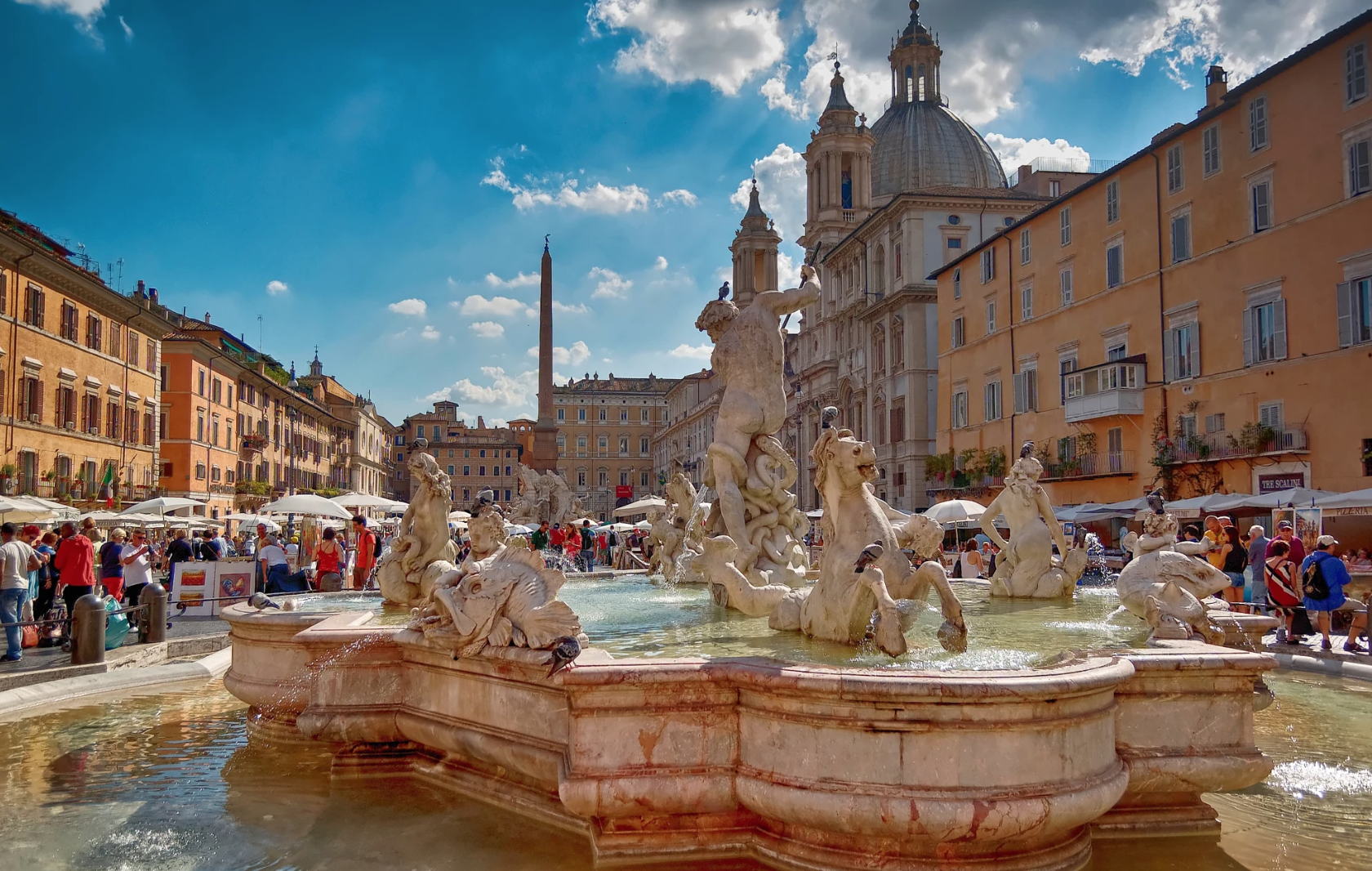 ---
9. Trevi Fountain
The ultimate Lizzie McGuire check off your list, The Trevi Fountain! Make sure you throw your three coins into this magnificent fountain before you leave Roma, with superstitious benefits ranging from finding love to returning to the city.
It can get super busy, so like with most popular attractions, you're best to visit first thing in the morning or late in the evening, so you don't have to elbow too many people out of the way to gawk at the Baroque masterpiece, showing the God of Neptune riding in a shell-shaped chariot led by seahorses – elaborate, right?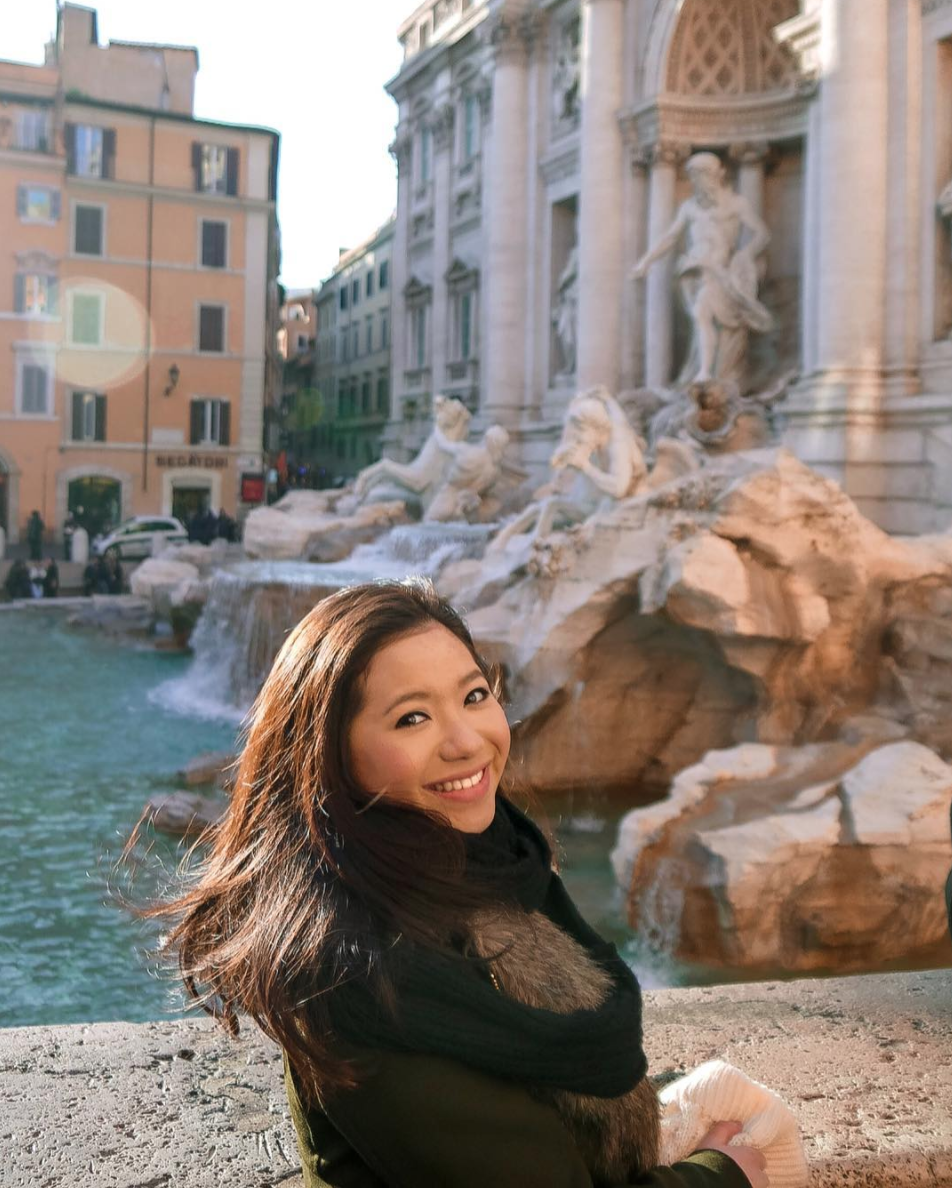 Tip! I love to pack a little picnic or pick up a takeaway or even a little gelato from a nearby ice cream shop to enjoy next to the fountain. That view will make everything that much more delicious!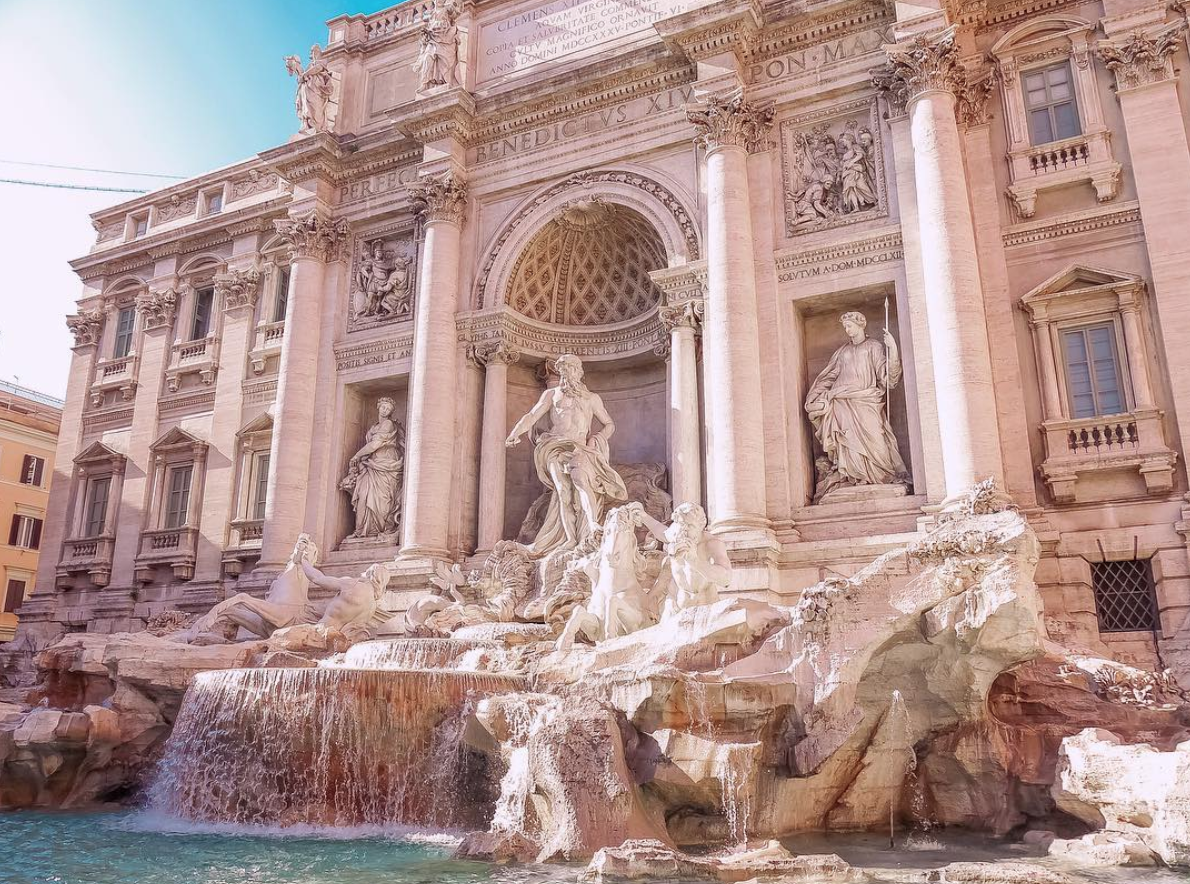 ---
10. Spanish Steps
A magnet to visitors from all around the world since the 18th century and known to be the longest and widest staircase in all of Europe, The Spanish Steps is the perfect place to take a break from all of that walking to watch the city go by as beautiful people stroll in and out of nearby high-end shops, designer boutiques and restaurants.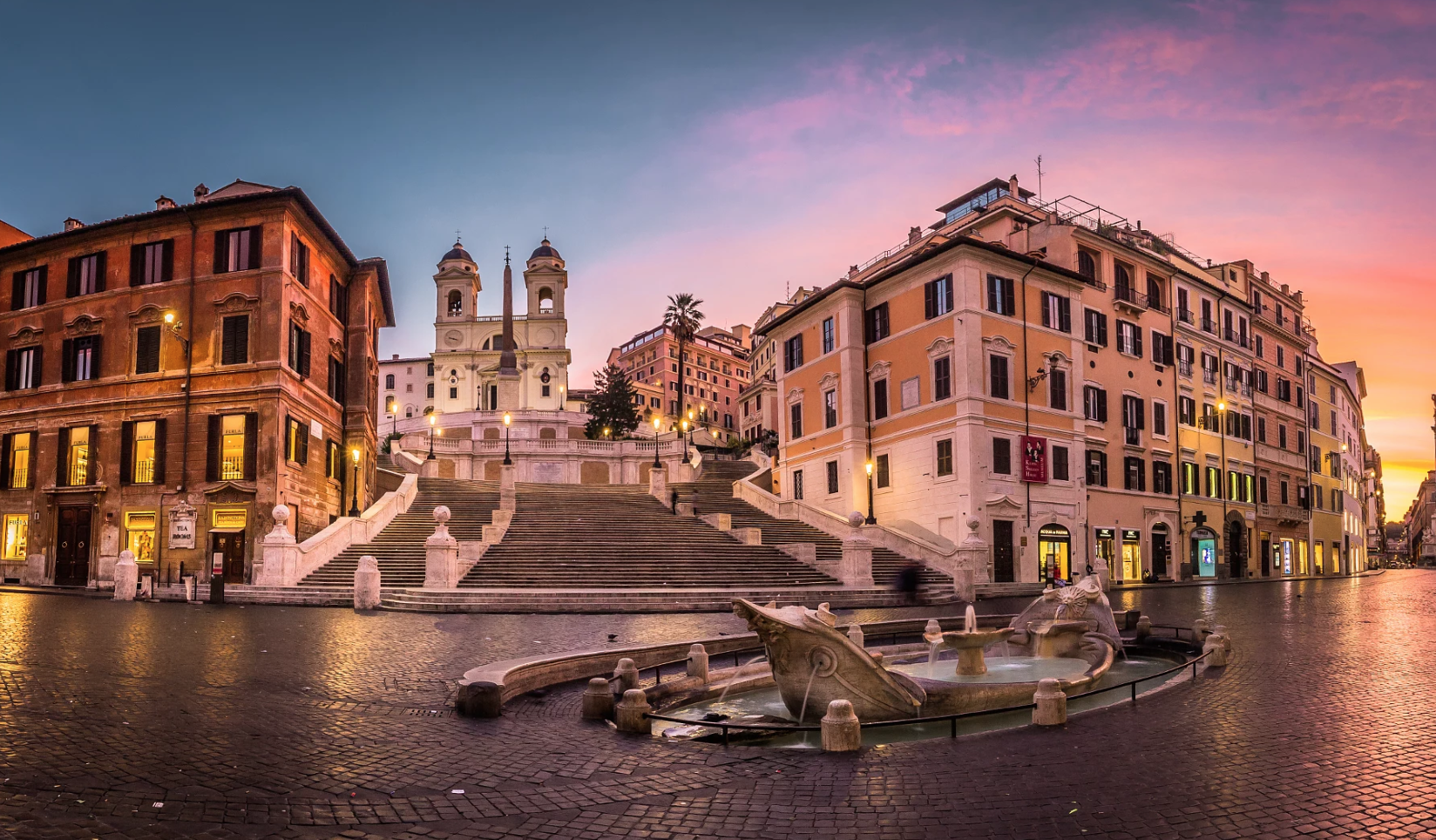 A Barcaccia fountain, another magnificent piece of work by Pietro Bernini bubbles at the foot of the Spanish steps while the Trinita dei Monti church rises above the crowds at the top of the steps.
Tip! The steps might seem like the perfect place to bring out a tasty snack or sandwich – don't do this, you'll get a telling off as food is strictly prohibited on the Piazza Di Spagna!
Love, KeiKei xo