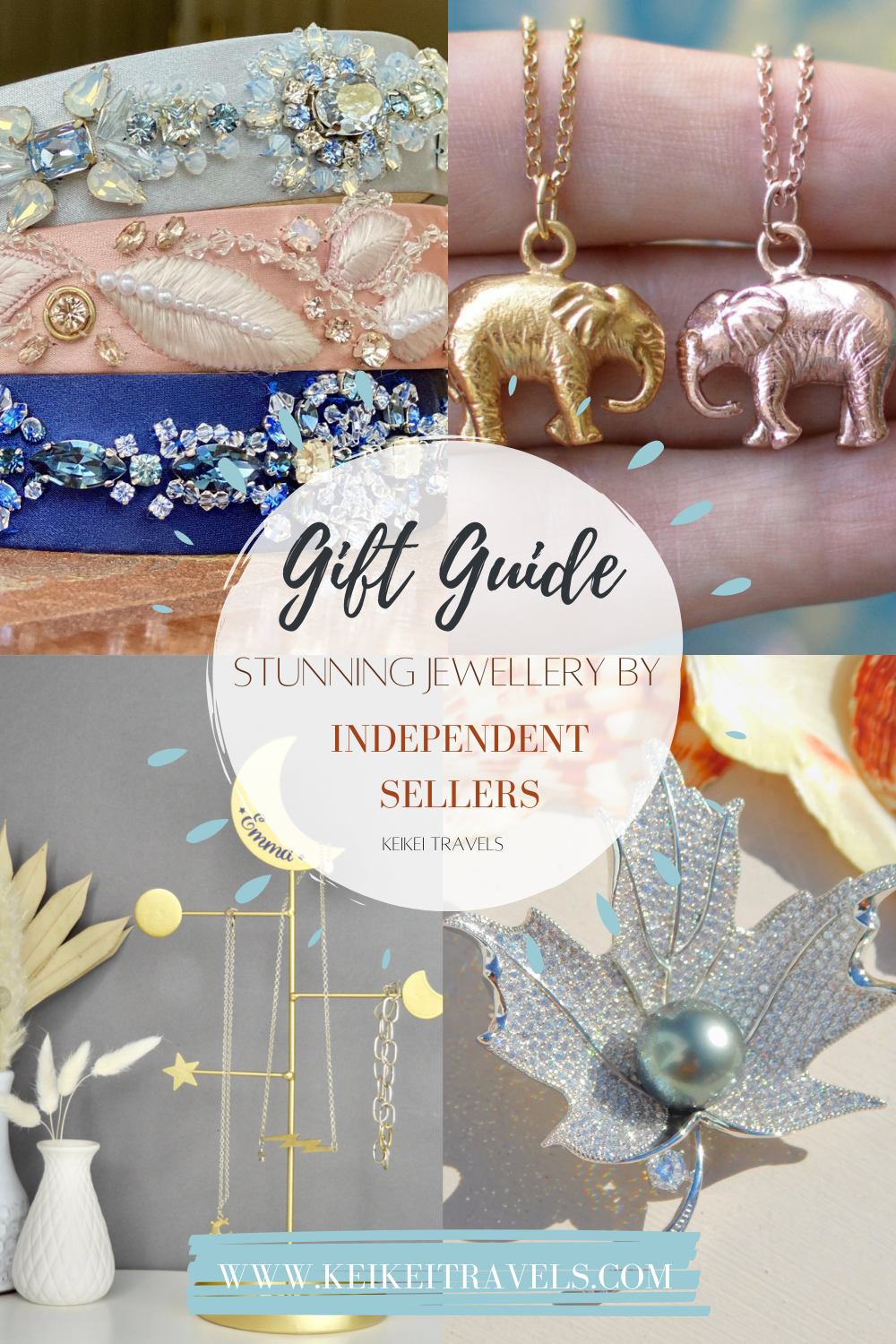 Christmas might be a little different this year, but you can still make it joyous by giving just the right gifts to your loved ones. Your thoughtfulness will shine through if you take the time to find the perfect present which shows how much you appreciate them.
When you're shopping for jewellery you can pick within a category like 'necklaces,' or sort by style, for example focusing on classic designs. Alternatively, you might prefer to look at what's trending to get a truly cutting-edge present.
It's also fun to coordinate your gift with a personalised stand so that your loved one can display their wonderful new jewellery. We think it's really important to buy from and support independent sellers in the festive season, especially in a year where they'll appreciate your business far more than the large online retailers — so here are some of the best…
---
Necklaces
This delicate baby elephant necklace stands out with its hand-sculpted design and attention to detail. It's available in gold, rose gold, and silver — and if you want to browse more, the seller LucyStopesRoe also has many other nature-inspired designs. If you're buying for someone who has more of a science-bent, these clever molecule necklaces featuring key hormones like serotonin and dopamine also make incredibly quirky and cool gifts, and are made with gold and silver combined with titanium and enamel.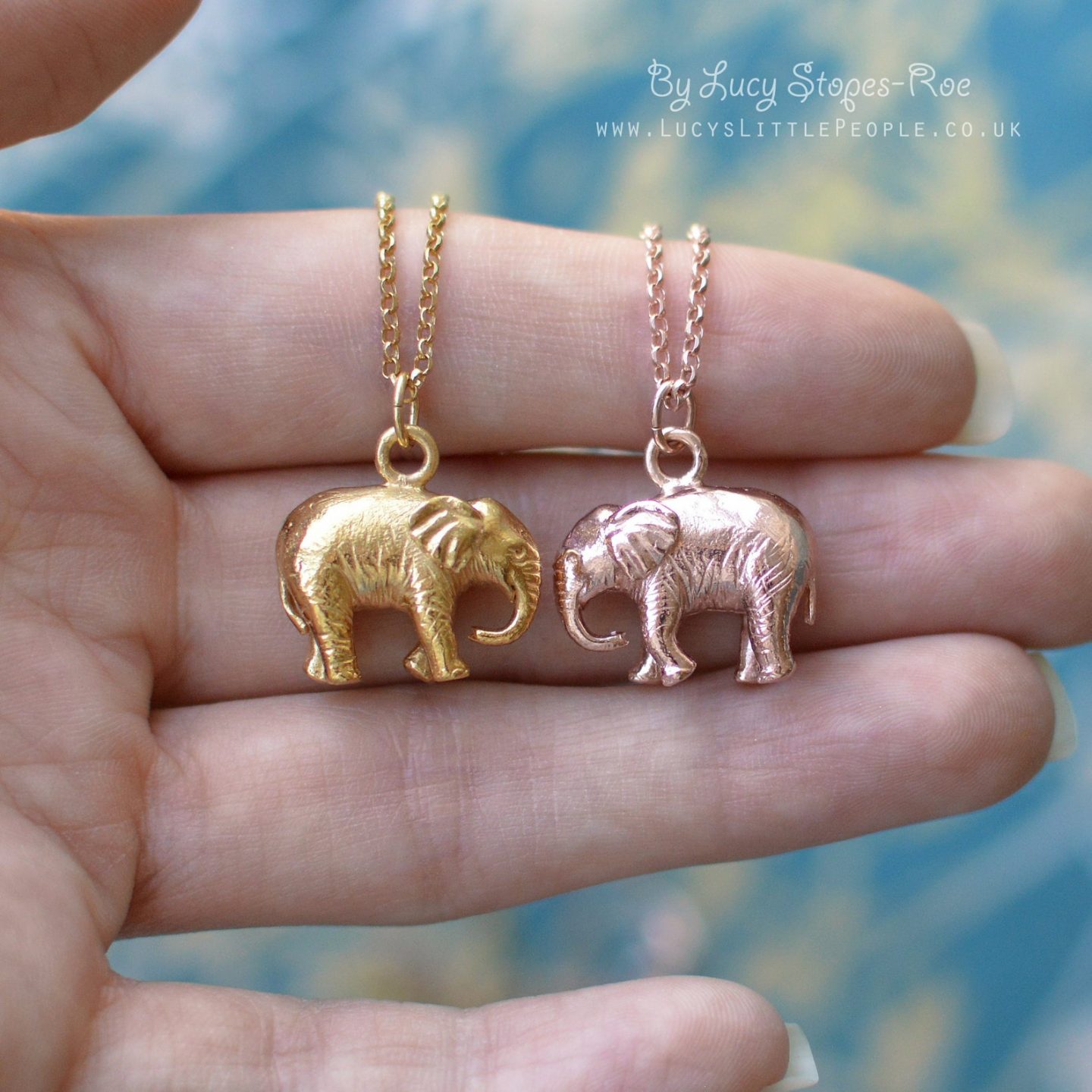 ---
Classics
If you know someone who's a fan of headbands, this hand-embellished one made with real Swarovski Crystals is a stunning piece. Brooches are another classic gift and a brilliant way to accessorise a scarf or jacket — sometimes giving you more wear than other types of jewellery might.
This distinctive Tahitian pearl brooch has a gorgeous mirror-like lustre and features a genuine saltwater pearl. You might think that brooches are very traditional, but they also come in more whimsical designs like these inquisitive Silver Sheep by FreshFleeces. Their handcrafted brooches are made from fine silver wire with oxidised silver sheet — and also match other adorable items of jewellery in their range.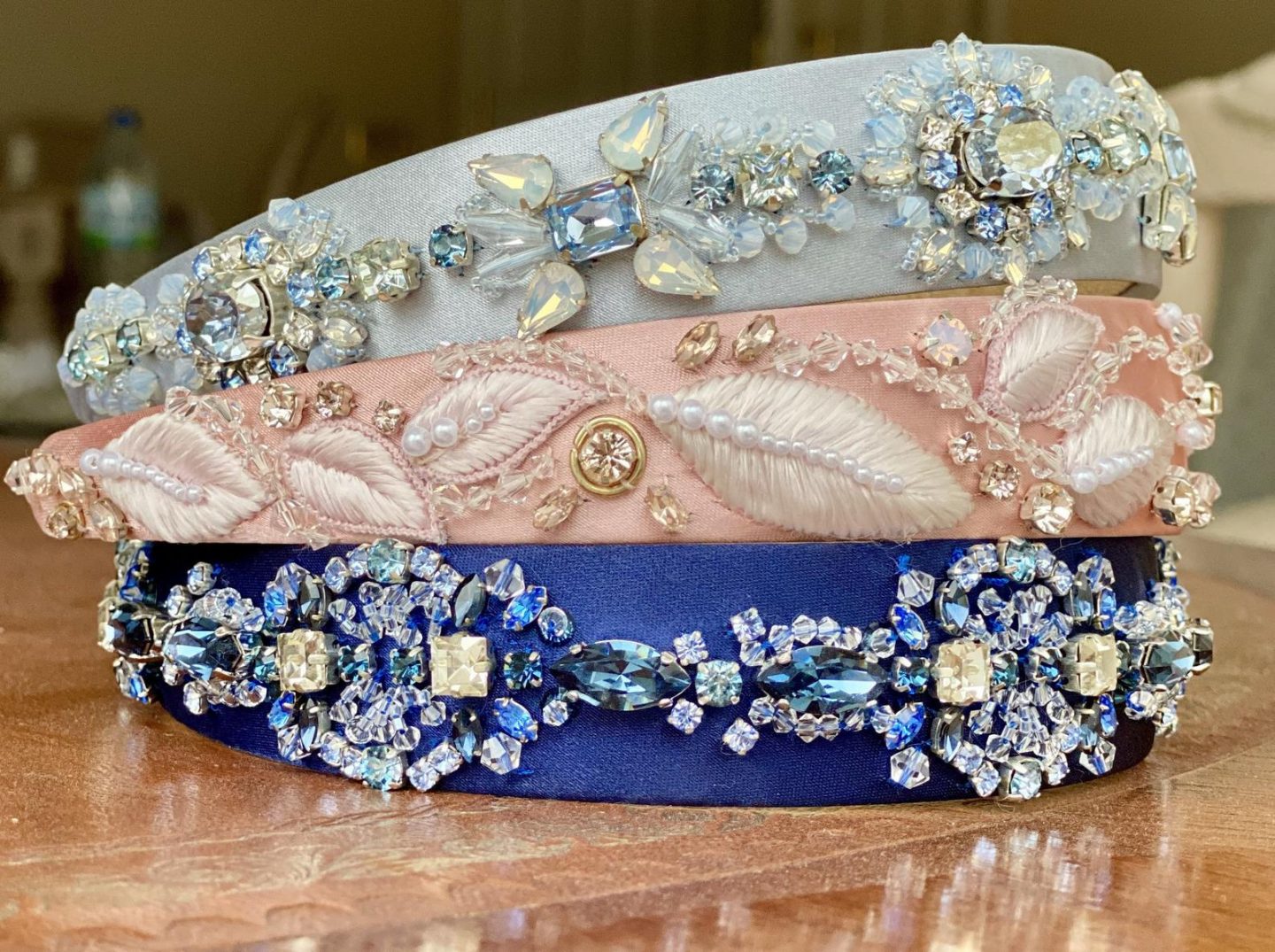 ---
On trend
If you're after something more modern, stackable rings are a gorgeous way to give a contemporary feel. As a gift that your fashion-forward friend or sister will love, this Wild collection by MMackenzie Jones is especially on point if they adore the wide outdoors. The three stackable rings in 14K gold are handmade, and evoke the majestic peaks, rushing water and deep valleys of the Canadian landscape in a beautifully minimalistic way.
Another unusual gift for the more adventurous or avant-garde woman might be this delicate shoulder necklace — particularly if they're planning for an upcoming wedding.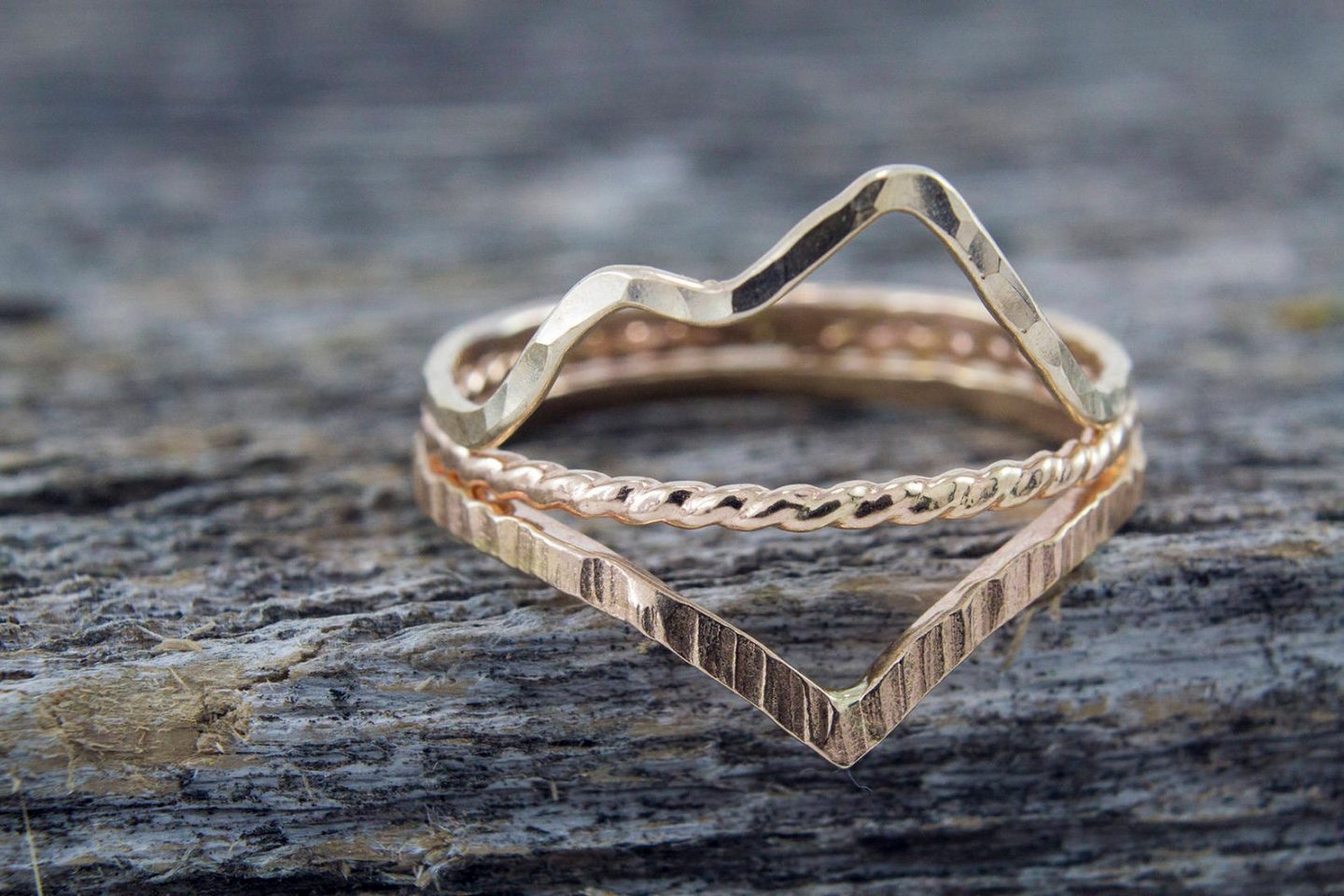 ---
Make it a set
If you want your gift to be treasured forever, consider buying a full set, which makes wearing the jewellery feel like more of an occasion. This dazzling Japanese Sea Opal set is sure to take someone's breath away with its unique Art Deco design. Another glorious option by TrulyVenusion is this elegant Victorian-inspired set with seed-pearls in an ornately etched leaf design — it'll truly stand the test of time.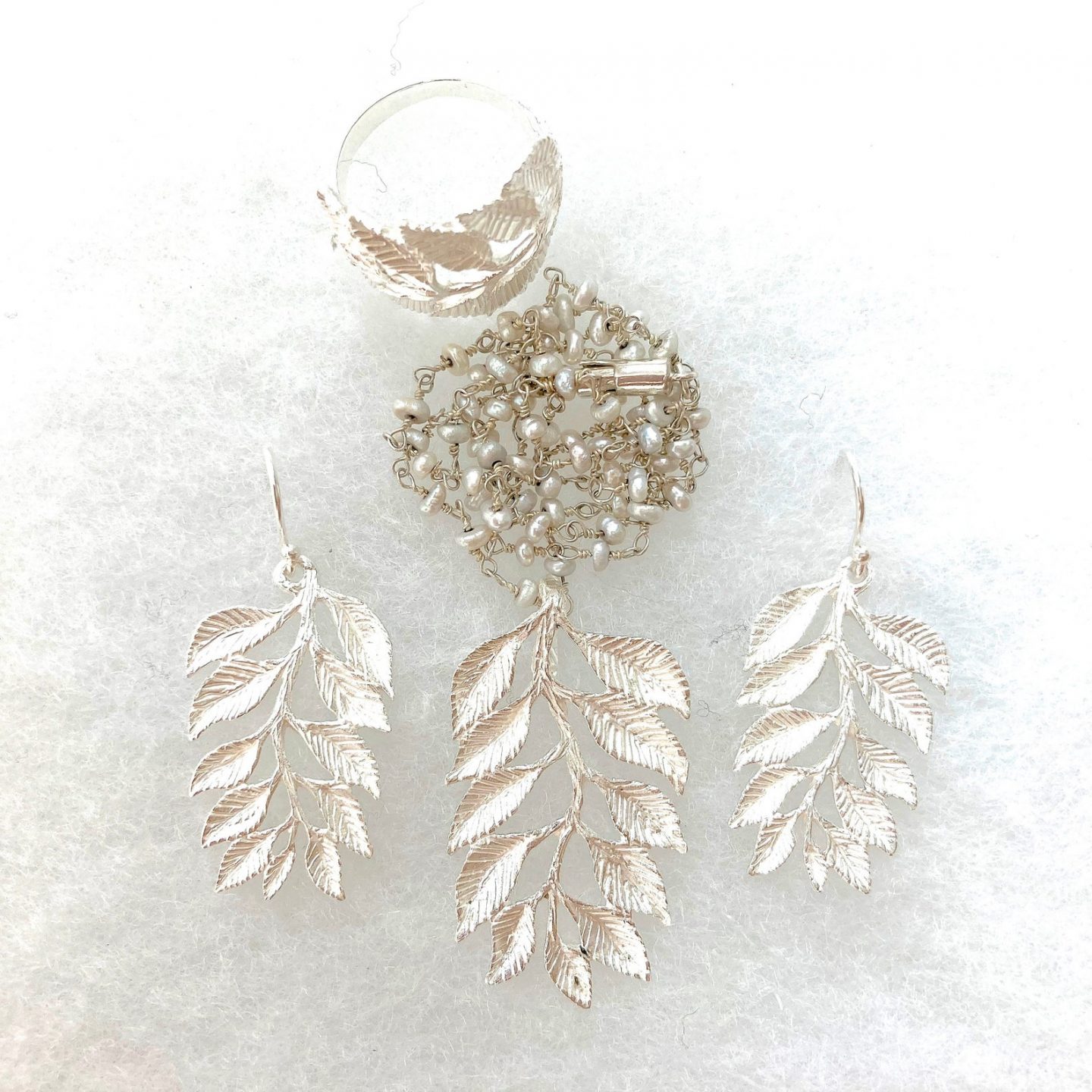 ---
By Dr Sunny Kleo