From rock and pop music to country classics, discover new artists and see your favourite performers live on stage, with the option of touring vibrant cities like Budapest and Brazil before the adventure ends. Make sure you plan ahead of the crowd with the help of our line-up of the best festivals around the world!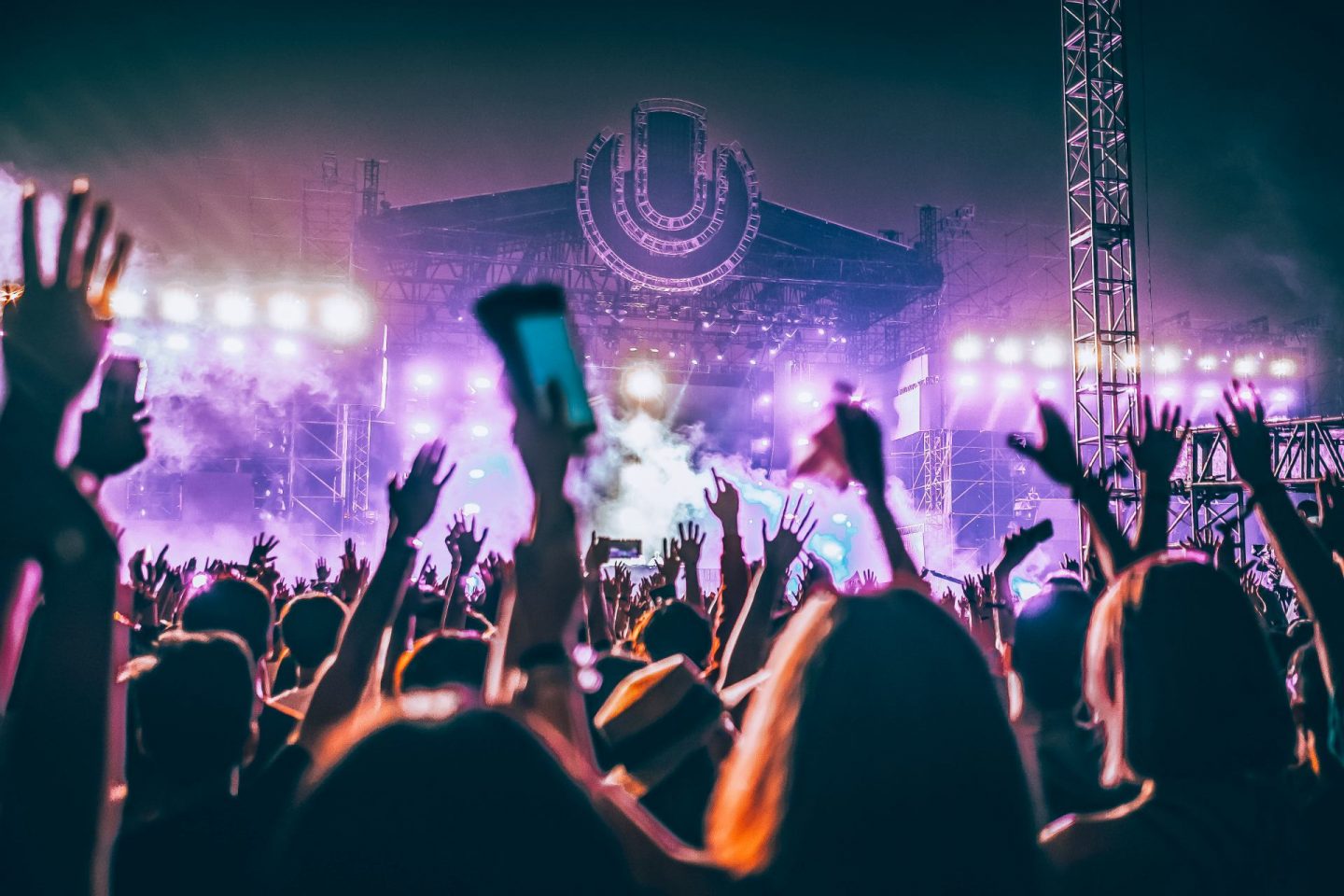 ---
Coachella, California
Bag yourself a ticket for one of the largest and most popular festivals in the world, where you can spot A-list celebrities and dance to the music of impressive headline acts including Beyonce, The Weeknd, Frank Ocean and Ariana Grande.
The iconic Coachella Valley Music and Arts Festival is held every year at the in the Colorado Desert in Indio, California. Join 250,000 people for the celebration of music either through general admission or the ultimate VIP experience, to enjoy two weekends in the sun with the chance to discover rock, pop, hip hop and electronic dance music from a variety of up-and-coming to established artists.
---
Tomorrowland, Belgium
Tomorrowland offers an electronic music experience like no other, uniting people from all over the world who share a passion for the genre. Held over two weekends and known for its incredible stage sets, take a trip to Belgium to enjoy thrilling performances by the likes of David Guetta, Dimitri Vegas, Martin Garrix and many more!
Set up your own tent at the Magnificent Greens or splash out on a luxurious DreamLodge and Cabana packages to enhance the quality of your stay. The Global Journey package is also an option for those who prefer to have everything included in the one price, including transportation, the festival and accommodation. With the last festival selling out in less than five minutes, make sure you're first in line to get yours!
---
Lollapalooza, Chicago
Immerse yourself in the globally admired multi-genre festival of Lollapalooza over four days in Chicago, Illinois. This festival sees over 400,000 guests who celebrate new and old music from alternative rock to heavy metal and hip-hop artists. Expect to see a variety of acts like Post Malone, The Killers, Kendrick Lamar and Hozier who have been welcomed to the stage in previous years.
Through its popularity, this festival has extended to six other locations including Berlin, Brazil, Argentina, Chile, Stockholm and Paris!
---
Rock in Rio, Brazil
Set aside the last week of September and first week of October to jet off to Brazil, where you will see some of the biggest names in rock, electronic, hip hop and indie music perform at the Rock in Rio festival.
Iconic artists including Drake, Foo Fighters, Bon Jovi and P!nk are among the many names that have taken centre stage, and the festival has been recently welcomed in other cities including Lisbon, Madrid and Las Vegas.
---
Glastonbury, England
The famous Glastonbury Festival is the largest in the UK, based in Somerset in England. This unique celebration of music and art welcomes thousands of people from across the globe to enjoy five days of modern music, dance performances, comedy, theatre and more!
As it continues to be a favourite of guests after more than 50 years, the festival never fails to impress and sees up to 200,000 attendees. Headliners have included legendary acts such as Elton John and Paul McCartney, as well as contemporary artists such as Miley Cyrus, Ed Sheeran and Lorde.
---
Sziget Festival, Budapest
Experience an exhilarating week in Budapest for one of Europe's most popular music and culture festivals, which hosts over 1,000 performances every year across 60 stages!
Known as the 'Island of Freedom', the festival is held on the island of Óbudai-sziget on the Danube and aims to offer a peaceful, cultural experience with art and music at its focus. These stages have seen the likes of the Arctic Monkeys, Dua Lipa and Shawn Mendes, with the next one set to welcome Lewis Capaldi and Calvin Harris.
---
Primavera Sound, Spain
Having just reached its 20th anniversary in 2020, Primavera Sound will soon continue to present a variety of music including pop, indie, rock and electronic music with a seafront setting in Barcelona. The site has hosted performances by Cardi B, A$AP Rocky, Vampire Weekend and Primal Scream for crowds as large as 220,000 people.
Be prepared for impressive line-ups in the coming years when the festivals have been confirmed to recommence!
---
Stagecoach, Indio, California
Bringing a mix of contemporary and classic country, Stagecoach is one of the biggest country music festivals in the world. Their lineups consist of some of the biggest names not just from country but folk, bluegrass, and roots rock.
Alongside the music, the three day festival based in Indio California (right next to the famous Joshua Tree National Park) also features specialist bars and food stalls, a clothes marketplace, a fun fair and plenty more to keep you busy.
---
By Layla Maguire