Discover the ultimate relaxation and the absolute best of Scotland's outdoors at Cameron House Lodges located on the bonnie banks of Loch Lomond. A stay at Cameron Lodges is as much of a luxurious experience as it is an escape from the busyness of the city and it takes everything that is most loved about Scotland and turns it into one unforgettable holiday experience.
Whether you're looking to escape to an intimate lodge for a romantic getaway with your other half, set in the picturesque Scottish Highlands, or you're after a luxury lodge big enough to fit your whole family, you'll find accommodation and activities suitable to all at Cameron Lodges.
---
Luxury Lodges
Nestled within the world-renowned five-star Cameron House Resort and the Cameron Club & Spa, guests will find a variety of detached and terraced luxury lodges, cottage and apartments – suitable for long-weekend holiday breaks and weekly rentals.
Featuring panoramic scenery of the Scottish countryside and mountains as well as spectacular Loch Lomond views, lodge accommodation comes in all sizes. From one-bedroom bungalows, perfect for couples or small families, up to luxury three-bedroom cottages and larger four-bedroom luxury lodges which can accommodate up to 8 people.
My family of 6 adults and a toddler recently stayed in Lodge 29, a 3 bedroom, 3 bathroom lodge, complete with a fully equipt kitchen, open plan living room, and dining area as well as a large balcony with views of the Wee Demon golf course, Loch Lomond, the surrounding countryside and Balloch Castle.
Cameron Lodges truly puts comfort at the top of everything, with its spacious open plan living areas and plush bedrooms. Decor oozes luxury with a stylish combination of wooden and leather furniture, the lodge has a true 'ranch-like' feel with a Scottish twist.
One of the greatest perks of staying in one of Cameron Lodges' self-catered lodges has to be the easiness of having your own kitchen, kitted out with the latest modern culinary luxuries and technology. For a family of 6 adults and a toddler, this made breakfast and lunchtime a breeze as we were able to choose between dining at one of the resort's nearby restaurants or cooking in and enjoying our family meals with a view.
The home from home comforts doesn't end with the kitchen, as the lavish lodge accommodation options all come with high-speed wifi, widescreen TVs, Freeview TV and a vast collection of on-demand movies as well as DVD players and board games. Sumptuous bathrobes, bedding as well as Arran Aromatics toiletries are also provided in the bedrooms and en-suites. The thoughtful Cameron Lodges' team also left baby essentials, such as a high chair, child safety gates and a travel cot in our lodge prior to our arrival.
When it comes to snugness, there's nothing more comfortable than one of the lodge's 5-star rooms. Each room in our 3-bedroom lodge featured a large king-sized bed (which can be turned into twin beds), luxe, stylish interiors in the form of creams and browns along with subtle Scottish tartan decor here and there. All 3 rooms also had their own television and views of Loch Lomond or surrounding greenery. The bathrooms were equally as lavish – with rainforest showers, large standalone bathtubs, heated floors, and towel rails as well as chic marble decor.
On the outside, the lodge's large balcony is just as impressive, with a vast decking area perfect for spending lazy afternoons listening to the sounds of the forest or for having dinner on the outdoor dining table, whilst enjoying the sunset.
Each lodge also has parking space for two cars, and our lodge (L29), was located just a 2-minute drive from Cameron Lodges Guest Services cabin, where we could find all of the information and help we needed for the duration of our stay and also where all guests check-in and check-out.
---
Amenities & Facilities
If you're worried that you and your family might end up with cabin fever, you need not during your stay at Cameron Lodges. From boat tours around Loch Lomond onboard the Celtic Warrior to golf, archery, and pamper-filled spa days, you'll find more than enough to fill your days with.
The Cameron Spa
Let's start with the world-class Cameron House Spa which offers a wide range of luxury relaxation and beauty therapies in its seventeen treatment rooms. There are also aromatherapy rooms, thermal rooms, and a holistic studio as well as a robed dining area – perfect to indulge in some afternoon tea following treatments.
The spa's rooftop infinity pool offers spectacular views of the Scottish mountains – even in the rain – and the hydrotherapy pool, saunas, steam rooms, and relaxation beds are the ideal place to fully unwind. For those with children, a visit to the spa's large swimming pool is a must.
During our visit, my Mum, sister and I were spoilt with a spa day and massage treatments. I opted for a Soft Touch Therapy massage whilst my sister chose a hot stone massage (which she said was one of the best she's ever had) and our Mum loved every minute of her 55-minute Aromatherapy massage.
Whether you visit for a specific massage, manicure, facial or a complete spa day, Cameron House Spa will leave you feeling relaxed, rejuvenated and utterly pampered. It's no wonder the spa has been voted Scotland's best hotel spa for three years in a row.
---
The Carrick Golf Course
Also located on the vast Cameron Club and Spa resort sits The Carrick Golf Course, the estate's championship golf course, and when it comes to golf in Loch Lomond, there truly is no better location than The Carrick Golf Course.
The 18-hole course is just a short car journey from Cameron House Lodges and guests can opt to drive or the lodges' helpful concierge is on hand to transport all visitors to and from as and when required.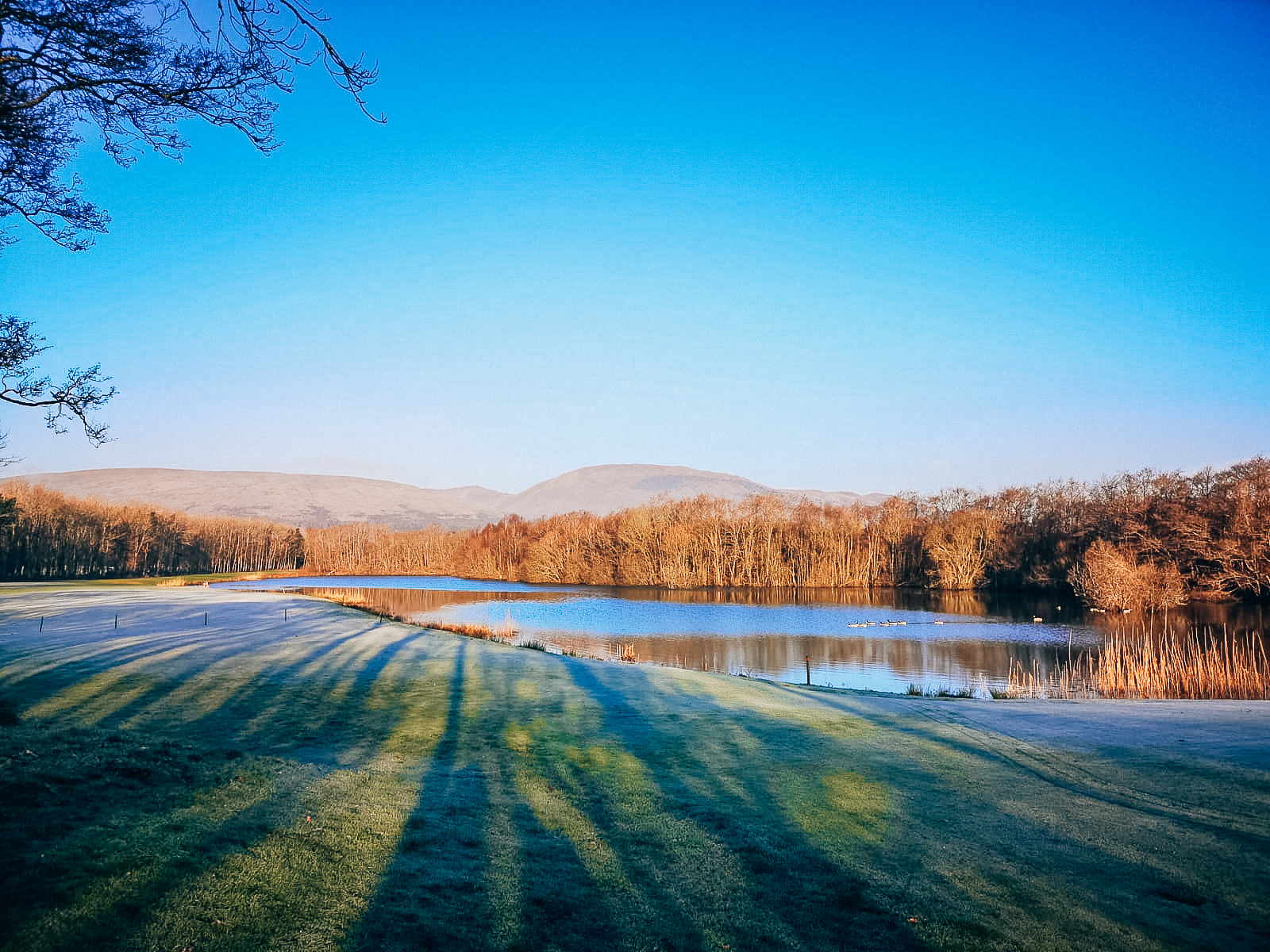 If you're in need of some new golf equipment, clothing or club rental, the expert team of golf co-ordinators and PGA instructors are on hand to help with all requests. My Dad, fiancé, and brother in law spent one morning on the stunning course and they were greeted by Johnny, an outstandingly helpful and welcoming professional – just one the fantastic staff members of Cameron House Lodges who adds to the magic of the resort.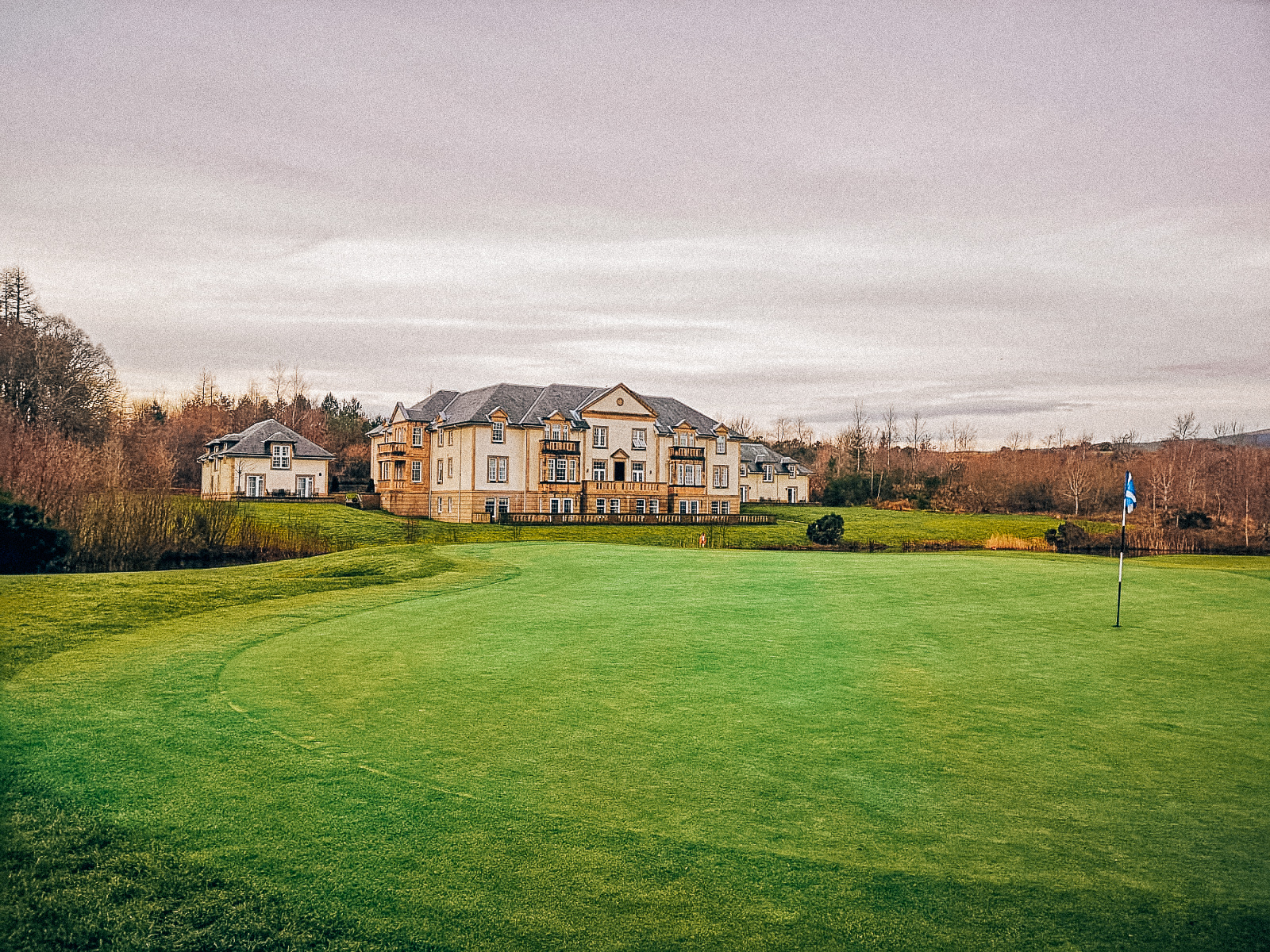 The 18-hole Carrick Golf Course takes around 4 hours to complete and weaves through an area of outstanding greenery on the banks of Loch Lomond and untouched Highland mountains beyond. With such a great mixture of, challenge and playability, The Carrick is an enjoyable and memorable test of golf for players of all abilities.
For those short on time, there is also the Wee Demon, a nine-hole golf course, situated just a short walk from hotel reception beside Cameron Lodges.
To book your tee time call the Golf Shop on 01389 727679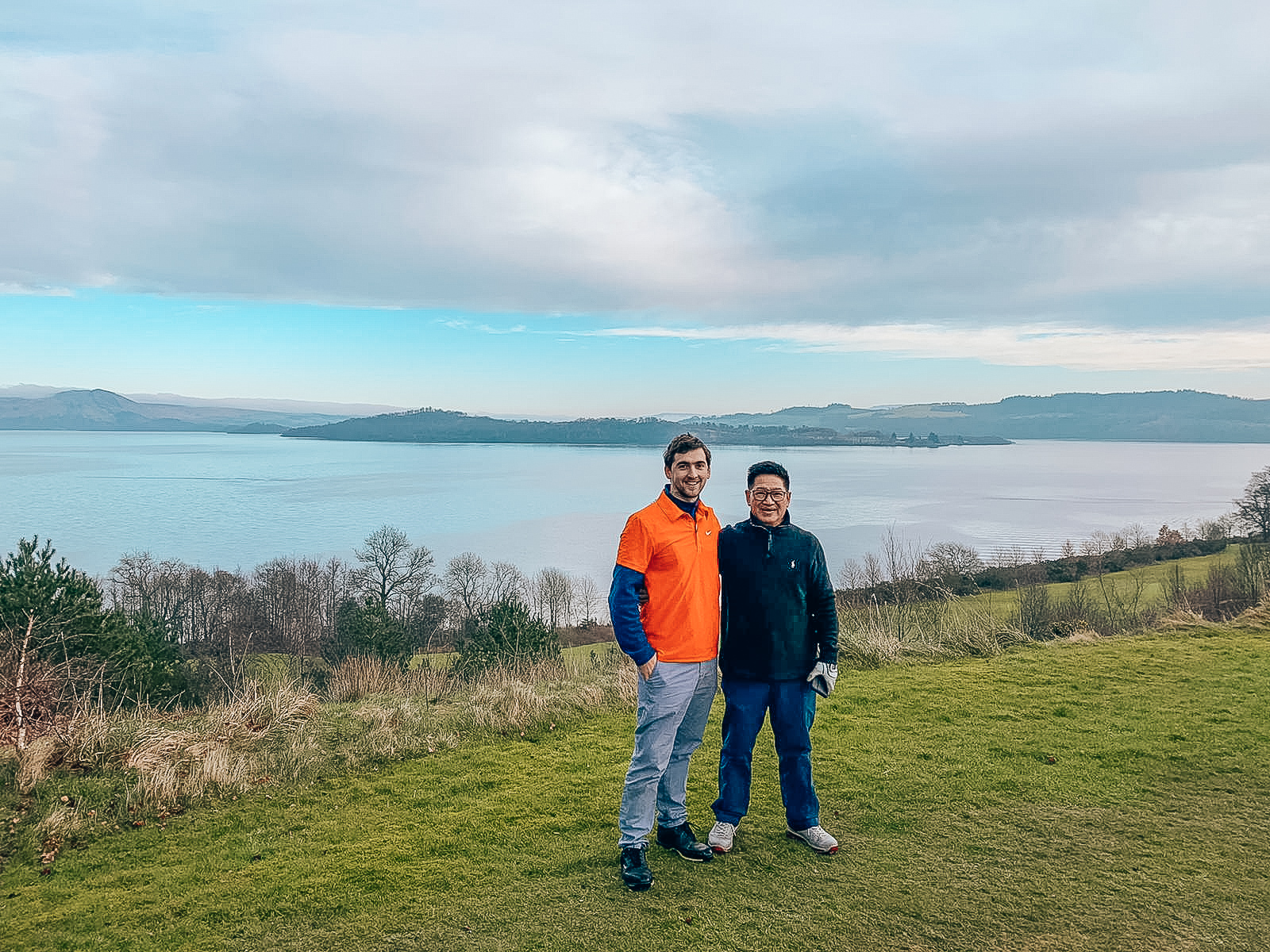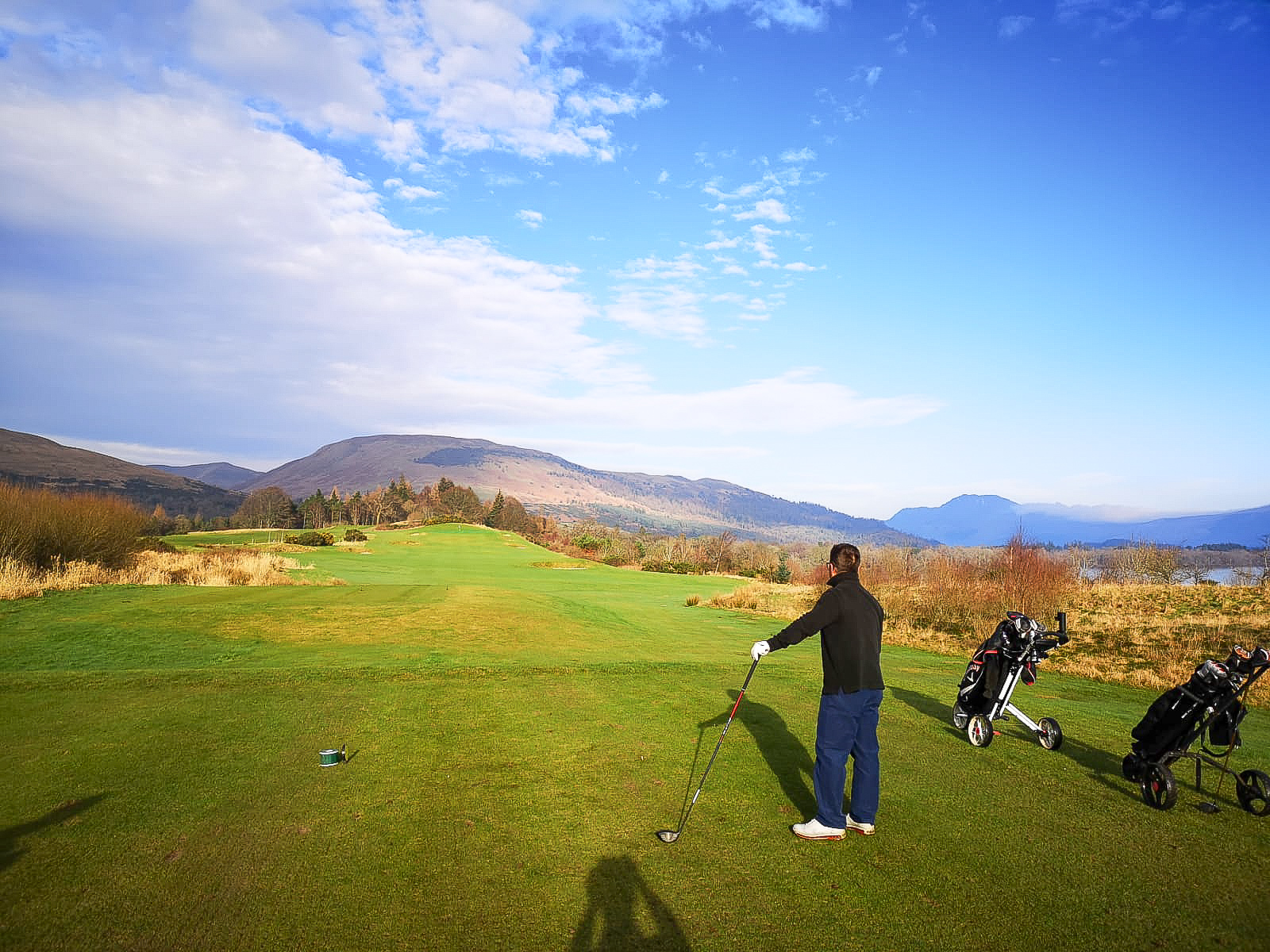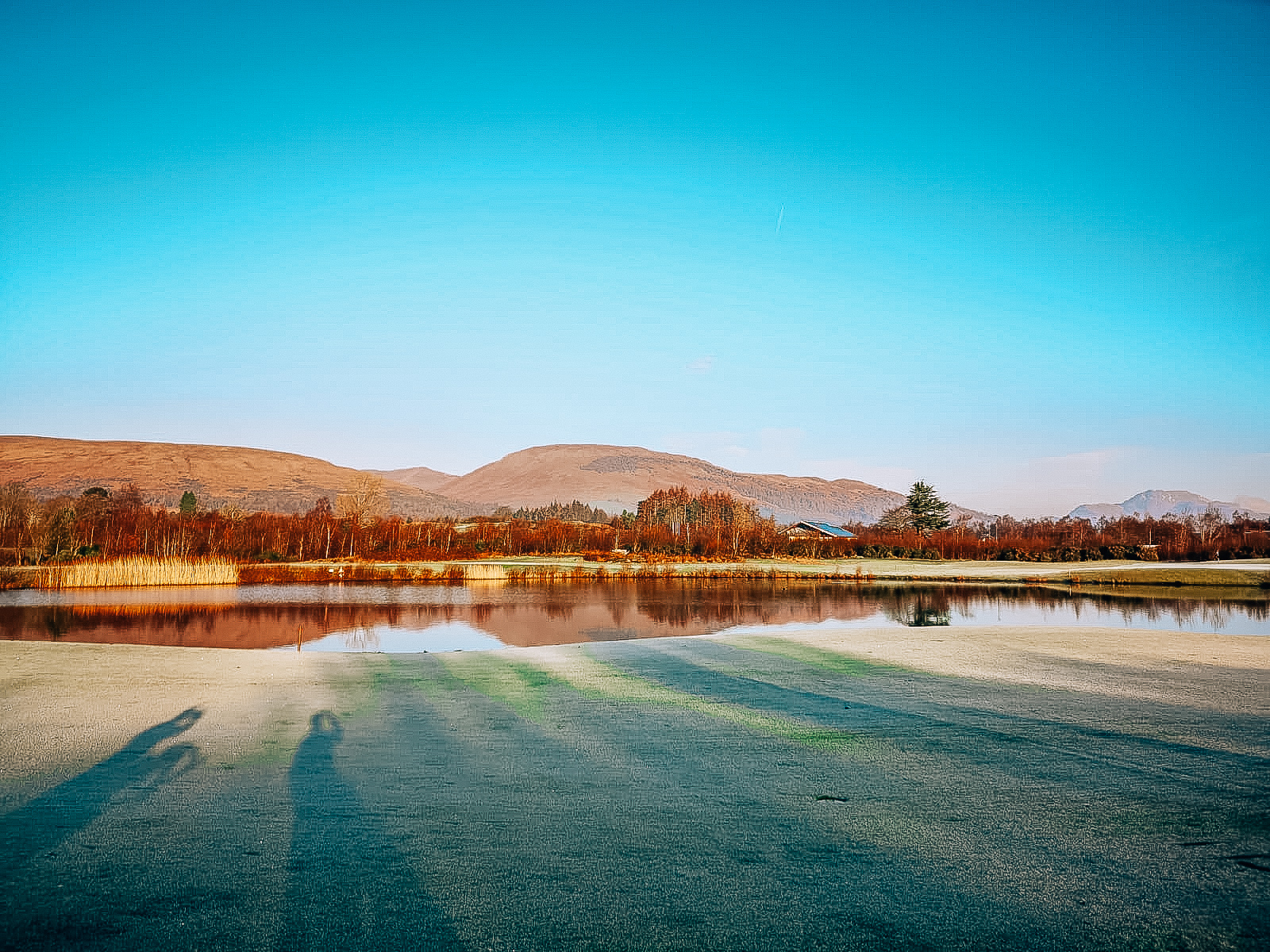 ---
The Celtic Warrior Luxury Boat
One of the highlights and most magical moments of our family trip has to be our time onboard the Celtic Warrior, the luxurious Cameron House Lodges' motor cruiser.
We met with our fantastic and extremely welcoming Captain, Colette, at the Marina, and from the start to the end of our 60-minute cruise trip around the breathtaking banks of Loch Lomond, Colette and her skipper, Steven, made the whole family feel comfortable and happy and were also on hand to point out all of the key sights, fill everyone in on history and facts of the surrounding area and in general make the tour a memorable one.
During the 1-hour-long tour, the boat cruises past the various islands of Loch Lomond, including Inchmurrin, as well as the hidden coves situated around the banks of the loch and also included a glass of champagne, which we enjoyed from the upper deck. Whiskey was also on offer and highly recommended as we were told of the tradition to toasting with whiskey as we officially cruised into the Scottish Highlands.
With a selection of cruise types on offer for hire, including a family cruise and exclusive private hire, a trip on the Celtic Warrior boat is not to be missed. To book a boat tour, click here.
---
Other Activities
In addition to the loch cruises on the Celtic Warrior, Cameron House also offers a huge range of activities to do on the resort. Time spent exploring Loch Lomond and The Trossachs by bike or by foot is highly recommended for those wanting to enjoy more of the Scottish outdoors and its natural surroundings and scenery.
Bike hire is also available at Cameron Lodges and an excellent way to explore the area. Expert guides are also on hand to advise of safe cycling routes.
For those wanting to unleash their inner Highland warrior, you can try your hand at archery. Located within the walled Garden of the Cameron estate, you'll be guided by one of the highly trained archery instructors on how to perfect your aim. This activity is suitable for adults and also children aged 9 years and above, ideal for an exciting morning or afternoon activity.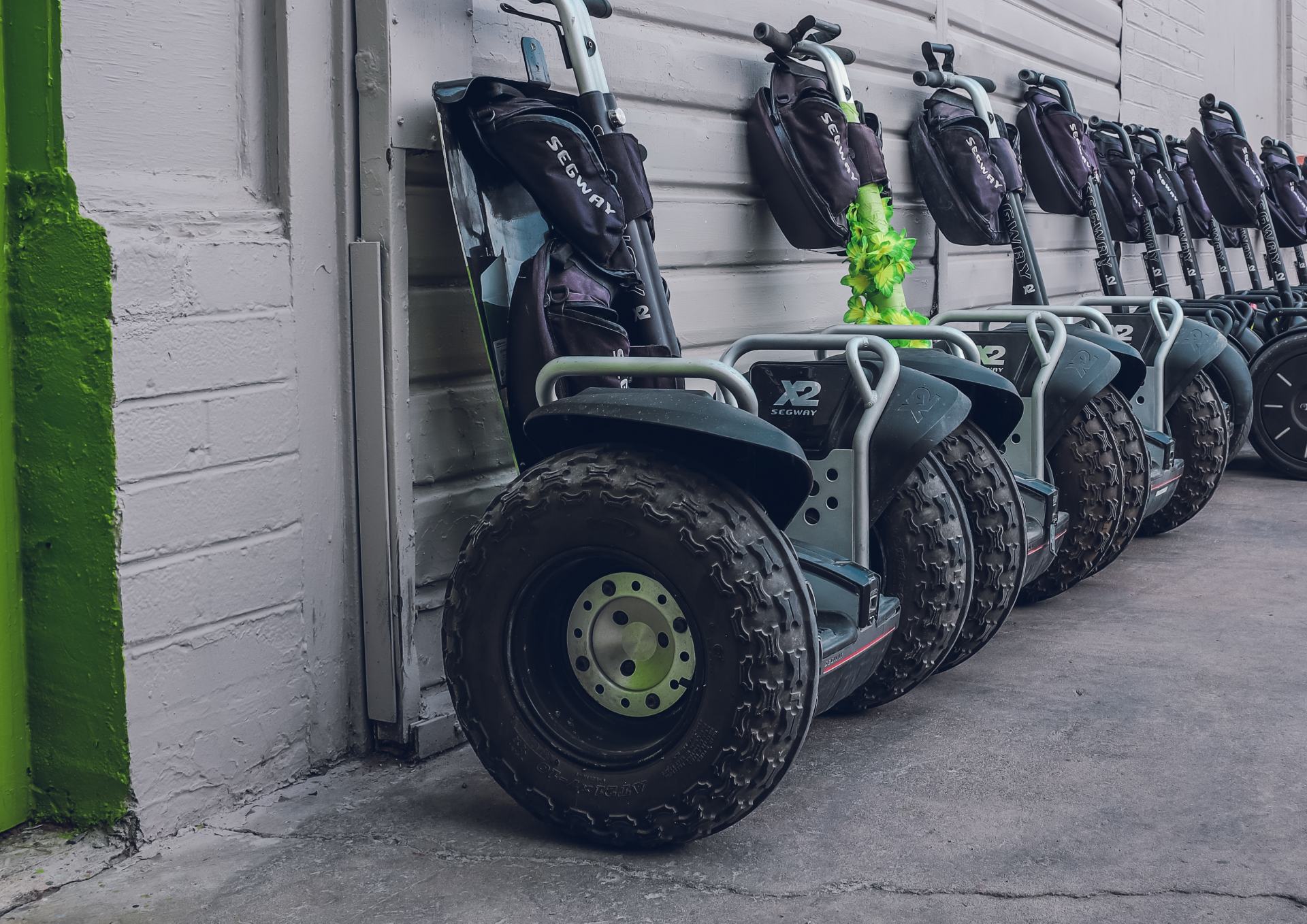 If you fancy exploring the area in a unique way then a segway safari is for you. Cameron Lodges provide thrilling off-road guided Segway tours around Cameron House Resort. Their expert guides will take you through the basic manoeuvres and steer you through winding woodland paths and off-road tracks as you discover breathtaking views and historic scenery throughout Loch Lomond.
To book any of the above activities, email; [email protected]
---
Dining
When it comes to dining, Cameron Lodges has no shortage of breakfast, lunch and dinner options. We made good use of our lodge's beautiful kitchen and all of its mod-cons when it came to the majority of our breakfasts, however, if you're not much of a cook then you won't need to travel far for food.
The lodges are all located within a 5-minute walk of the Boat House restaurant situated lochside at the marina and decorated in a charming New England theme. The Boat House caters for all palates and tastes with a selection of dishes from the grill, burgers, stone-baked pizzas, and a delicious array of fresh, locally sourced seafood dishes. The Boat House is an excellent option following a lively activity for a filling lunch or simply for a spot of afternoon tea in a relaxing atmosphere.
Elsewhere for a more traditional dining experience, there's the newly refurbished Clubhouse Restaurant located at The Cameron Club and Spa with sensational views towards Loch Lomond and Ben Lomond.
The Clubhouse is a superb choice for a family dinner or cosy meal for two. Using only the best seasonal ingredients, the Clubhouse serves up a selection of hearty British classics from crispy beer-battered fish and chips and pie of the day to the finest cuts of sirloin steak with all of the trimmings. The bar is also fully stocked with a range of traditional beers, fine ales, an extensive wine and cocktail list for guests to enjoy.
The staff at the Clubhouse Restaurant are fantastic and always on hand to give recommendations on the food and drinks menu. You'll also find live music at the restaurant – listening to the exceptionally talented Joe, also known as Toy Tin Soldier, was absolutely a highlight of our dinner and the perfect accompaniment to our family dinner.
---
During our 4-day stay at Cameron House Lodges, it's easy to feel as though you've been transported to a tranquil world thousands of miles away.
With views of the glistening Loch, the Scottish mountains and countryside, I felt a feeling of calmness from the start to the end of our stay. I hadn't been entirely sure what to expect but one thing is for sure, Cameron House Lodges exceeded all of my expectations and the entire family left with a lifetime of memories.
---
Cameron House Lodges
http://www.cameronlodges.com/
https://www.instagram.com/cameronlodges/
Loch Lomond, West Dunbartonshire,
G83 8QZ,
Scotland,
United Kingdom
+44 1389 310 777
[email protected]
---
By Crystal KeiKei