This week, over a billion people will be celebrating Chinese New Year, also known as Spring Festival or Lunar New Year, and it will be marked by communities all over the world.
This year the New Year falls on Tuesday, the 1st of February, and marks the official start of the new lunar calendar, bringing in the Year of The Tiger. Although celebrations across the globe will undoubtedly be a lot quieter than usual, the celebration will still be filled with many centuries-old traditions and delicious foods.
Here's everything you need to know about this important date on the Chinese calendar, the customs that bring good luck, fortune, wealth, health, and happiness as well as traditional items to gift, and my top 8 facts about Chinese New Year.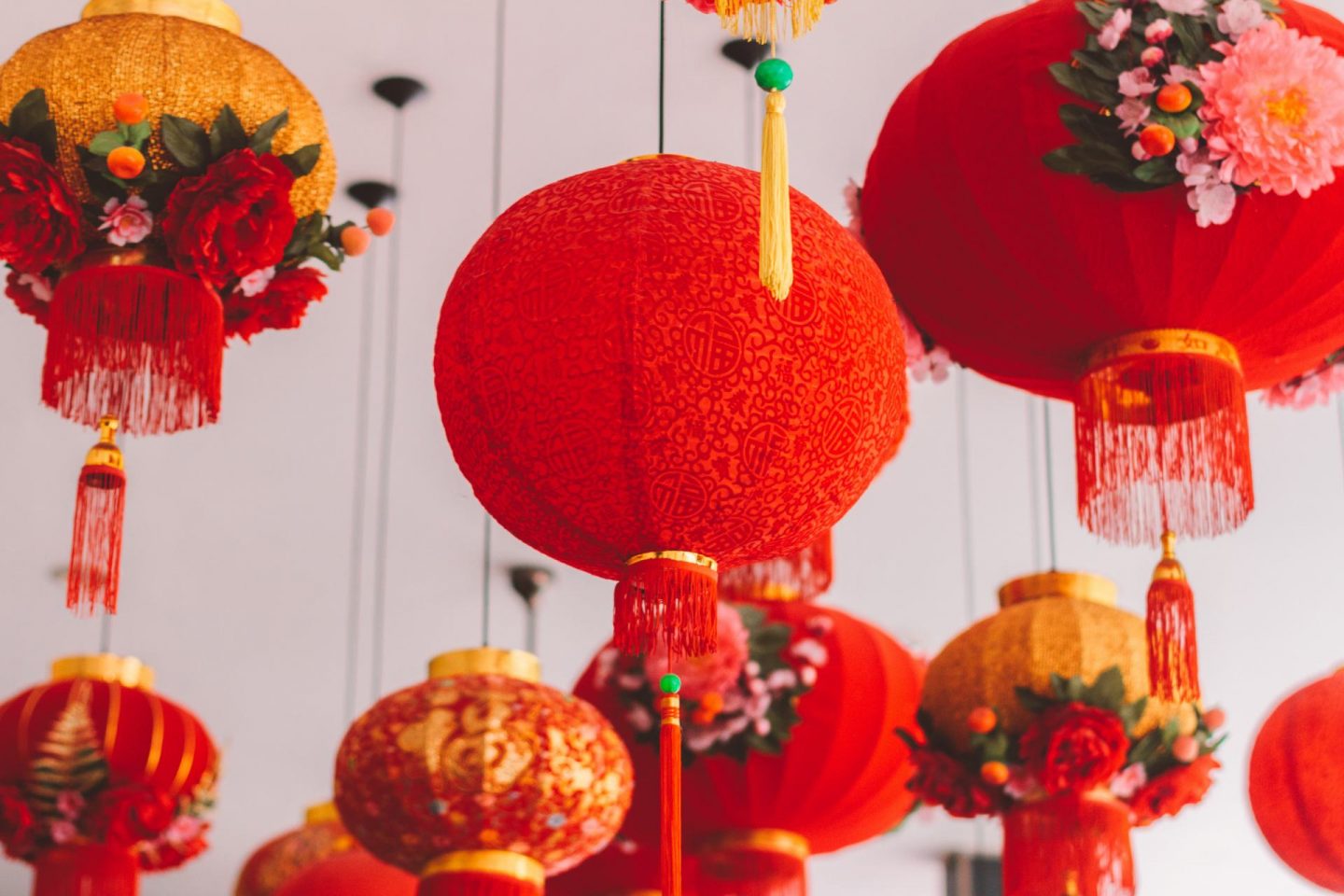 ---
Where Is Chinese New Year Celebrated?
With one-sixth of the world's population celebrating The Lunar New Year, it isn't just celebrated in mainland China but also in many other regions and countries that either uses the lunar calendar or have large Chinese or Chinese-speaking populations, including Hong Kong, Taiwan, Vietnam, Singapore, and some other Asian countries as well as Chinatowns around the world.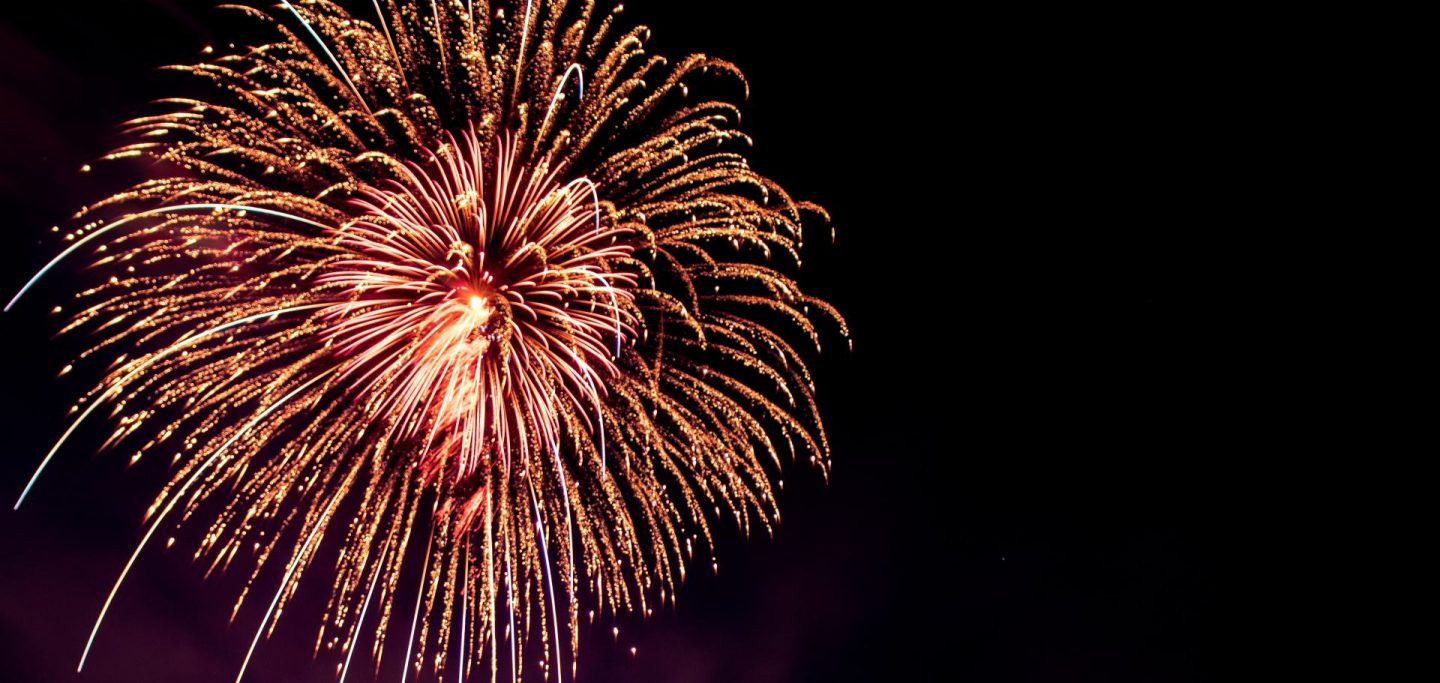 ---
What Are The Traditional Customs & Celebrations?
New Year traditions and customs vary widely in different regions and countries. In a normal year, however, festivities tend to include parades and performances, often involving elaborate and exciting dragon and lion dances, with some families even inviting dance troupes into their homes. The New Year is also brought in with stunning fireworks displays and firecrackers, which are said to ward off evil spirits.
Families will usually clean their houses on New Year's Eve, to sweep away any bad luck, and adorn their windows and doors with red paper-cuts and lanterns. Money and presents are given and received in red packets and many families also buy fresh flowers to place around the house.
Red is the colour of choice during the festivities, which is seen as a lucky symbol. Often people also buy new clothes to show that a fresh beginning is celebrated with the new year. In the Chinese language, the word for 'red' has the same sound as the word for 'prosperous'.
---
Let's Talk About The Food! What Do You Eat?
During the New Year period, food is of great importance, in terms of feasting and superstition. People eat 'auspicious food' during the New Year period and for many, this means fish dishes, with fish being a symbol of good luck, wealth, and healthy life.
Dumplings are traditionally eaten during the festivities, along with oranges, dried fruit, and even sweets are seen as lucky food, the main thing is to ensure your plate is never empty, as this can be seen as your luck has run out. Another popular food that is often eaten is long noodles, as it symbolise good fortune as well as a long life.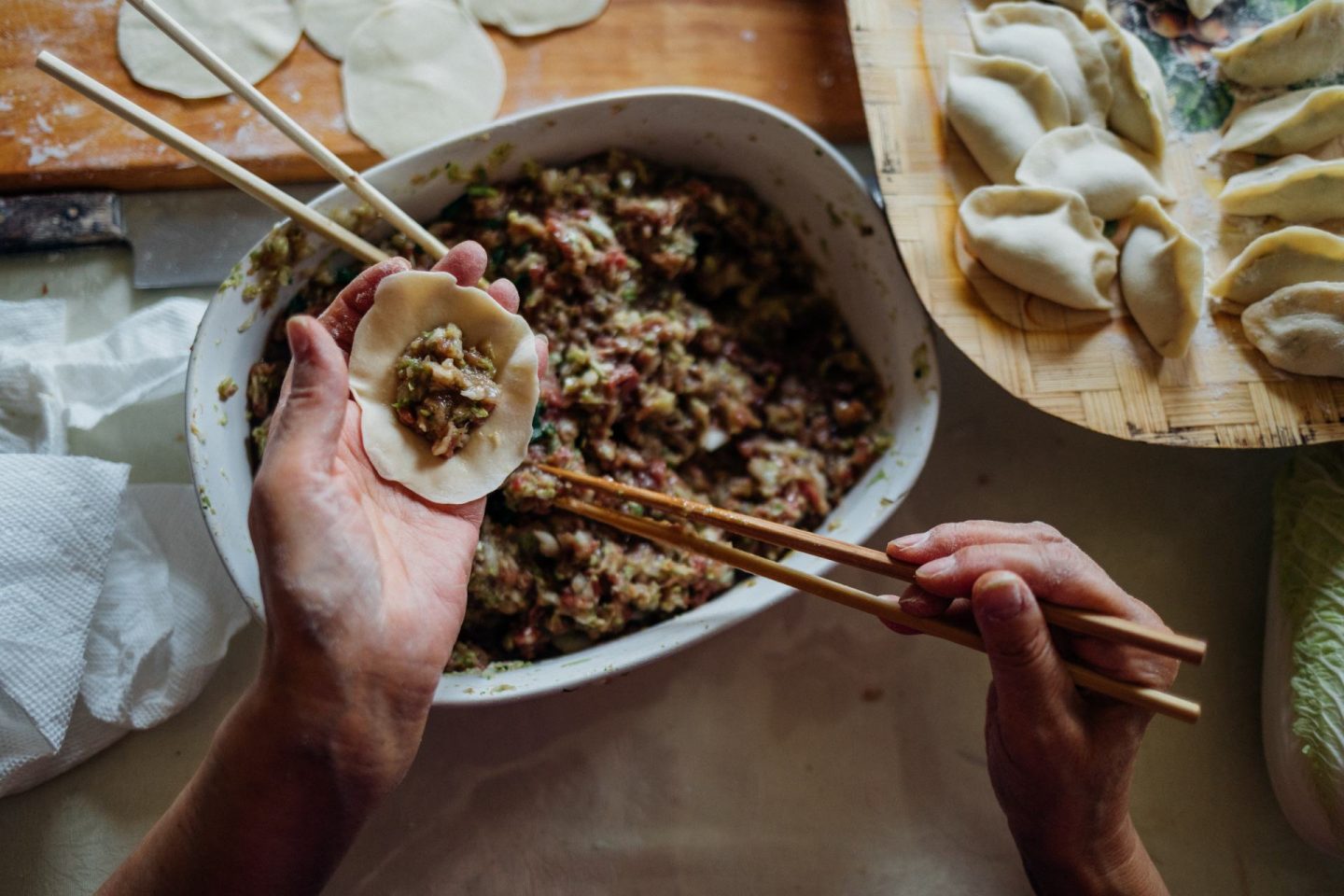 ---
What Gifts Do You Give?
Gifts are usually given in the form of 'red packets' or little red envelopes as these symbolise prosperity and happiness. Married family members hand red envelopes (called hongbao in Chinese) with money to others to show their goodwill and give blessings for the new year to the other family members.
Aside from money in red packets, flowers and fruit are usually the go-to gifts to give during Chinese New Year. Orchids, Pussy Willows, Peonies and Peach Blossoms tend to be lucky flowers that one might gift, whilst pomelos (which signify good luck and family unity), and mandarins and tangerines (meaning abundance and happiness) are always great gestures and lucky fruits to gift.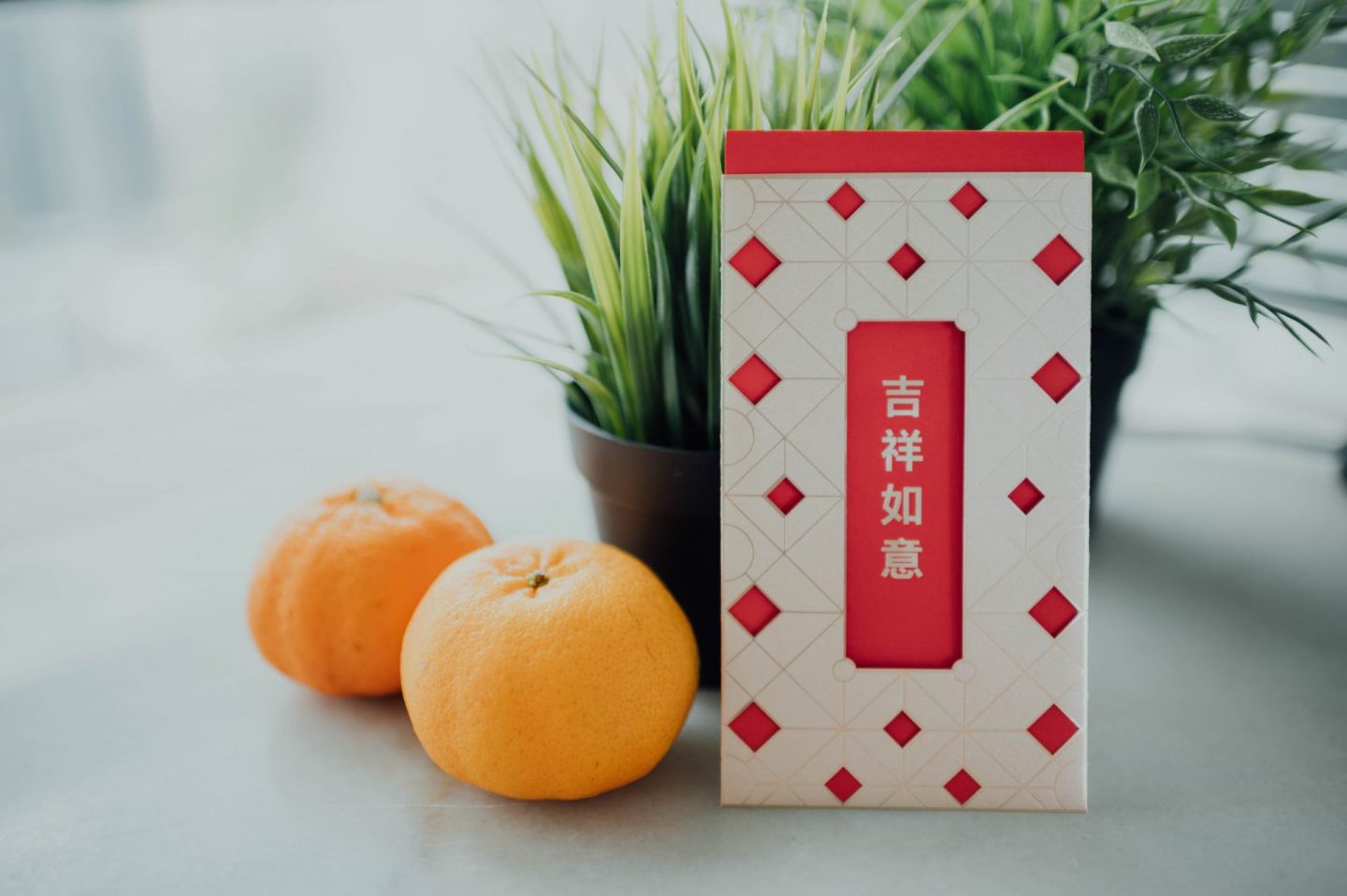 ---
What Is My Chinese Zodiac?
In China, each lunar cycle has 60 years and 12 years is regarded as a small cycle. Each of the 12 years is defined by an animal sign: Rat, Ox, Tiger, Rabbit, Dragon, Snake, Horse, Sheep, Monkey, Rooster, Dog, and Pig. 2021 is the Year of the Ox and 2022 is the Year of the Tiger.
Take a look at the chart below to see which zodiac sign you are! You'll also be able to see what the year has in store for your zodiac here.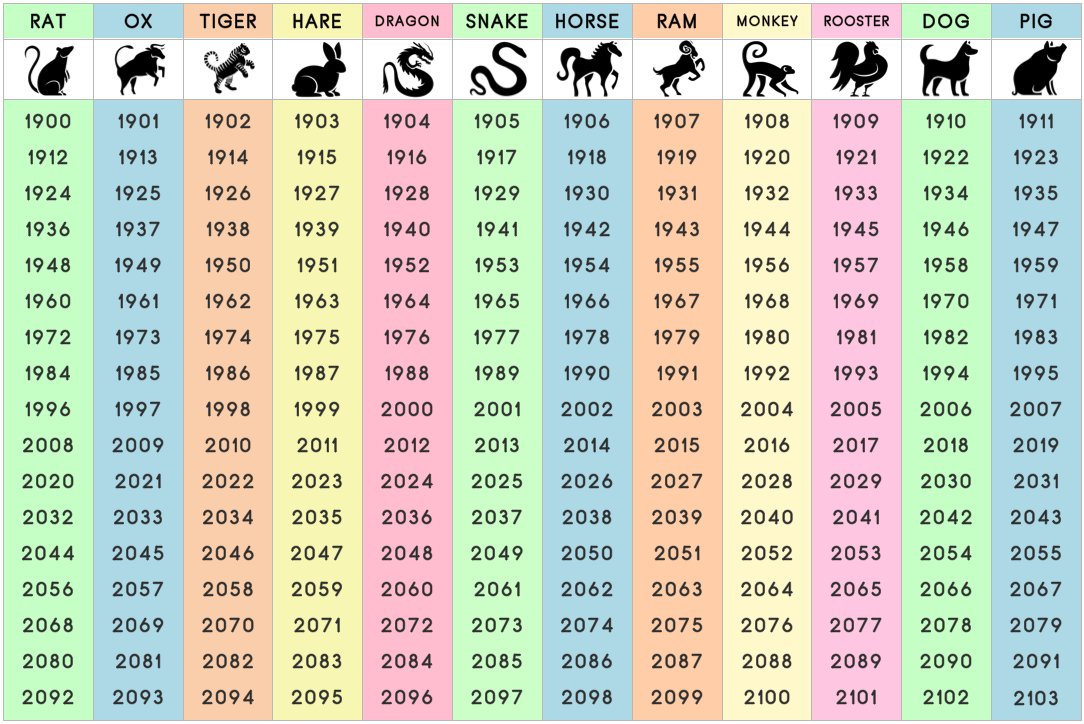 ---
Don't Have Time To Read The Below, Here Are My Top 8 Facts!