Festive decorating is a joy, whether you do it alone with a cup of hot chocolate and "Jingle Bells" blaring in the background or with the whole family as part of a holiday tradition. Decorating for the festive season entails more than simply putting up a Christmas tree; it also involves stringing outside Christmas lights, wrapping garland around mantels, and making cheery table settings. Browse our selection of the greatest Christmas decorations to buy this year for inspired Christmas decorating ideas, including wonderful outdoor alternatives.
You most likely have a lot of fantastic decorations in storage, such as that statement Christmas wreath you adore or your collection of Handcrafted Christmas ornaments, but it's always fun to add a few items to the collection.
We guarantee that these 30 best-selling and top-rated choices will brighten your Christmas season, whether you're searching for creative ways to boost your Christmas tree, festive staircase ideas, or Christmas door decorations that will dazzle your guests.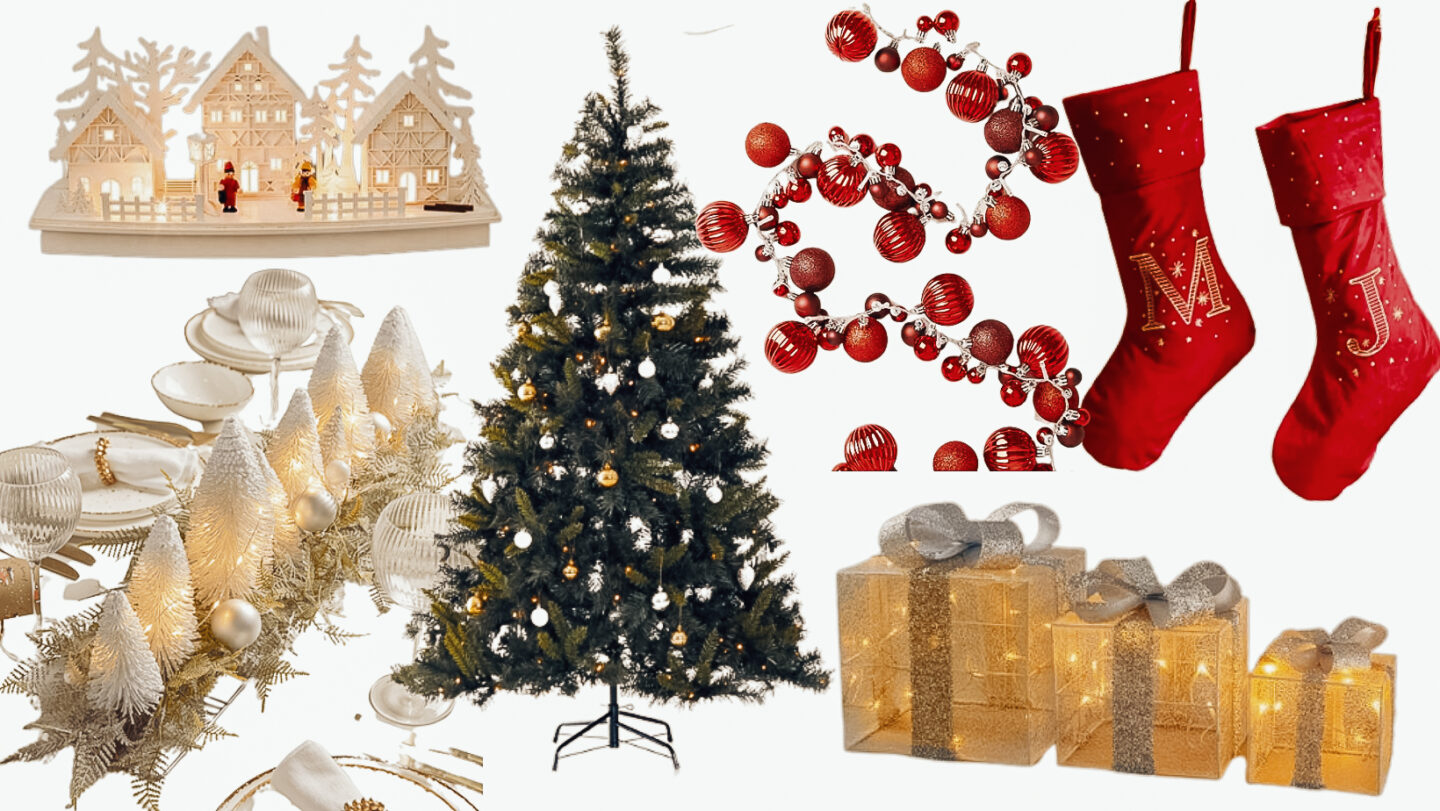 ---
Pre-Lit Artificial Christmas Tree
This Xmas tree is the perfect addition to your holiday décor, made with durable and realistic PVC needles to last season after season. Beautifully pre-decorated with 200 warm LED Christmas string lights to brighten your space. The tree also comes with Christmas ornaments spread throughout the branches, which adds extra holiday cheer.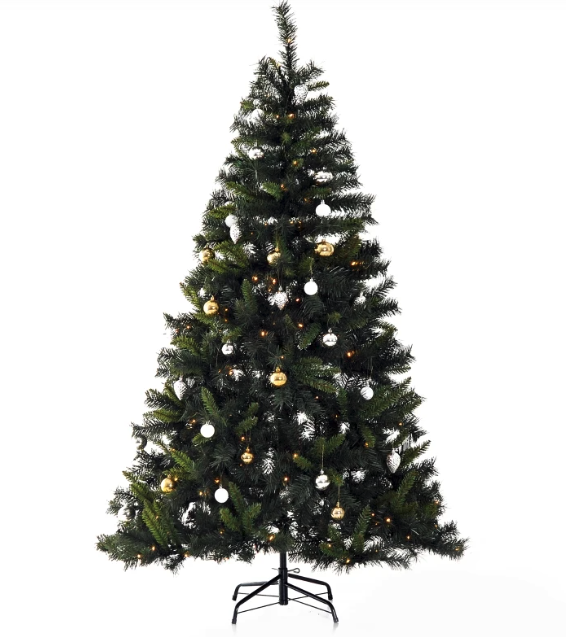 ---
Christmas Bauble Garland
Christmas decorating is a breeze with this bauble garland. Perfect for wrapping around your Christmas tree in one fell swoop, it includes a string of lights with different textured baubles attached. The garland is battery operated and comes with a timer – 6 hours on, 18 hours off.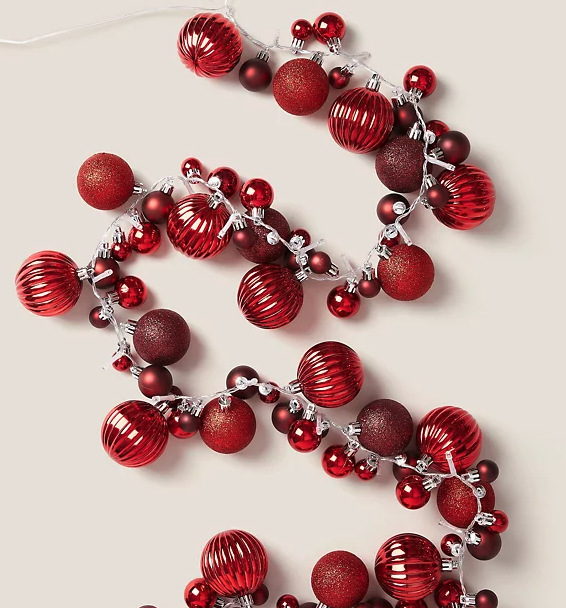 ---
Glam Pre-Lit Christmas Wreath – 60 cm diameter
Pairing the classic beauty of traditional Christmas décor with an opulent edge, this Glam pre-lit wreath is a wonderfully warm way to welcome guests over the festive season.
With a 60 cm diameter, the gorgeous design sees flocked foliage elevated by the addition of gold berries and a series of pinecones, as well as blue and gold baubles in different sizes. For added warmth, 25 LED lights are scattered throughout to provide an inviting glow.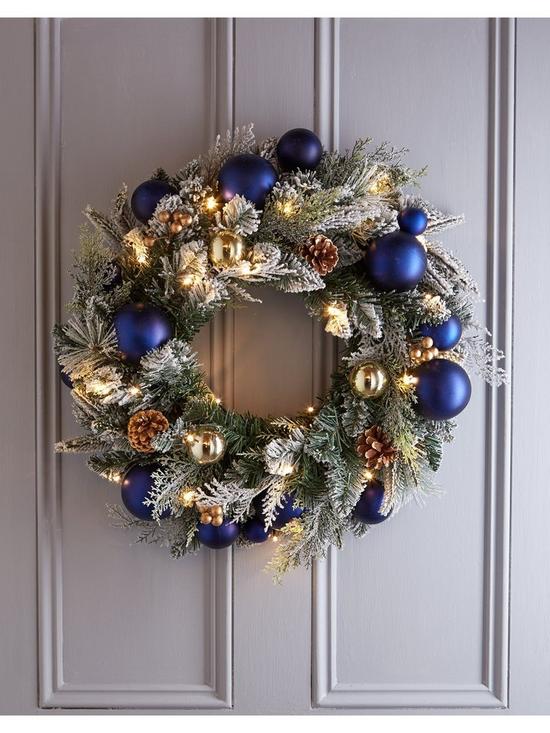 ---
Waterproof Lights
These Christmas lights may be put outside for a festive show or wrapped around your Christmas tree for a holiday display. They're also battery-operated and waterproof, so they can be displayed practically anywhere.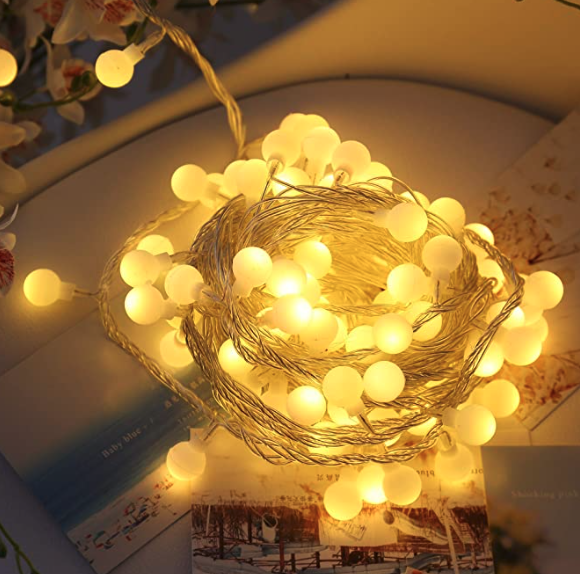 ---
Alphabet Stockings
Make sure everyone gets the right presents on Christmas morning with this alphabet stocking. Choose any letter of the alphabet embroidered on the plush red velvet fabric for a personalised touch.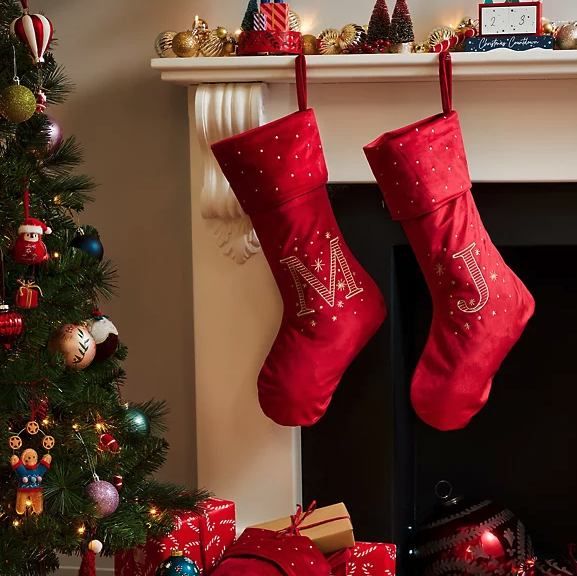 ---
Light Up Outdoor Twig Tree
Create a modern winter wonderland with this outdoor twig tree. It features warm white bulbs placed at the end of each branch, bringing a soft glow to your outside area. This piece is mains operated.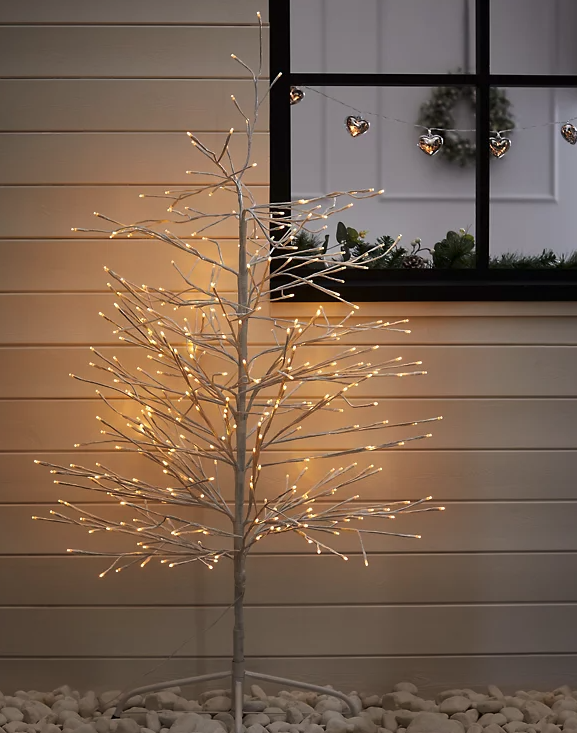 ---
Light Up Christmas Parcels
Everyone loves the look of presents sitting enticingly under the Christmas tree. The only problem is, once the big day is over, you're left with a big empty space where the gifts used to be.
This set of 3 parcels solves that seasonal problem, ensuring you can enjoy the sight of presents right across the festive period… and for many more years to come!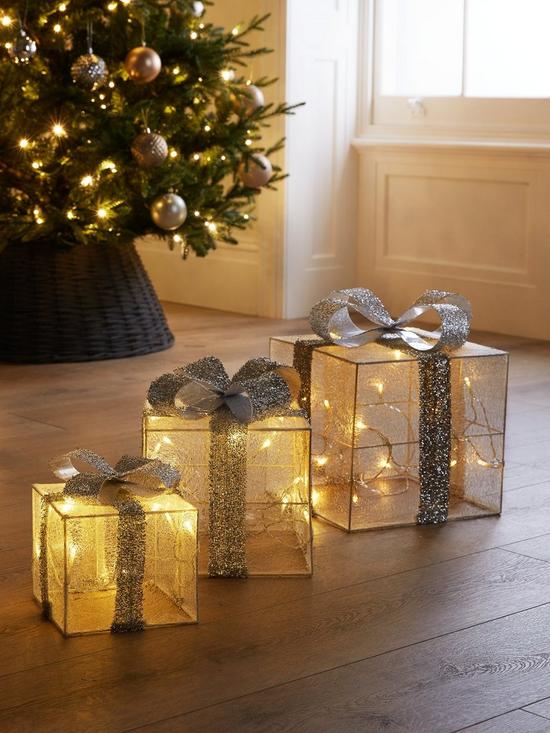 ---
White Wood Lit Village Scene Christmas Decoration
If you prefer your Christmas decorations to be a little more minimalist, this village scene is perfect. Made from wood in a clean white finish, it features houses, trees and more, with the only colour coming from the bright red outfits the villagers wear, as well as 10 warm white LEDs that bring the scene to life in the evenings.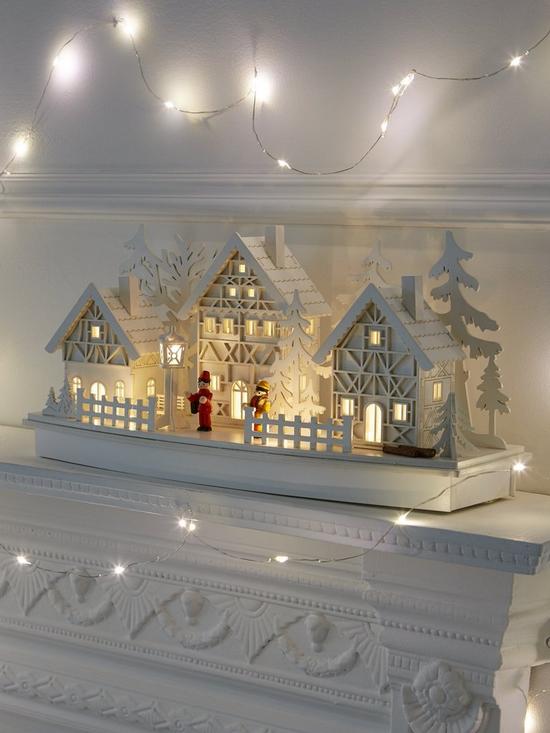 ---
Light Up Brush Trees Forest
This Nordic influenced brush tree forest will add soothing charm to your home this season. Twinkling with magical lights, the landscape of little white trees makes the perfect easy table centrepiece or mantel display. The tree line rises to various heights from a snow-sprinkled base for natural wintry woodland appeal that sits perfectly with a Snowy Scandi theme.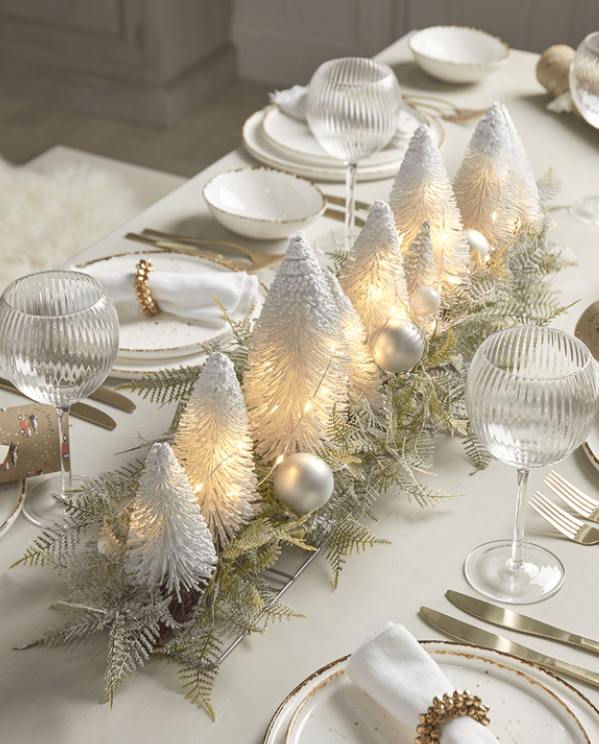 ---
KeiKei is a London-based award-winning journalist and videographer with a degree in Broadcast Media and Journalism from the University of the West of Scotland and an extensive reporting background in news, entertainment, travel, and lifestyle.
KeiKei has travelled the globe interviewing, reporting and reviewing. Her work has been published in worldwide media outlets including, The New York Post, The Guardian, The Mirror, The Daily Mail, National Geographic and Conde Nast publications.