Japan, an Asian paradise that has something to offer every traveller from across the world. A nation that is home to the latest innovations and modern technologies is also a nation steeped in centuries-old traditions.
Whether it be the blinding lights of Tokyo that draw your attention or the healing powers of ancient rituals or the ever-popular cuisines – this destination has been on bucket lists even before Japan took center stage to host the Olympics.
Although travelling to witness the games this year isn't possible, Japan is an epic destination to visit when the time is right – so IHG Hotels & Resorts has put together an itinerary of the best things to do, where to stay, and what to eat.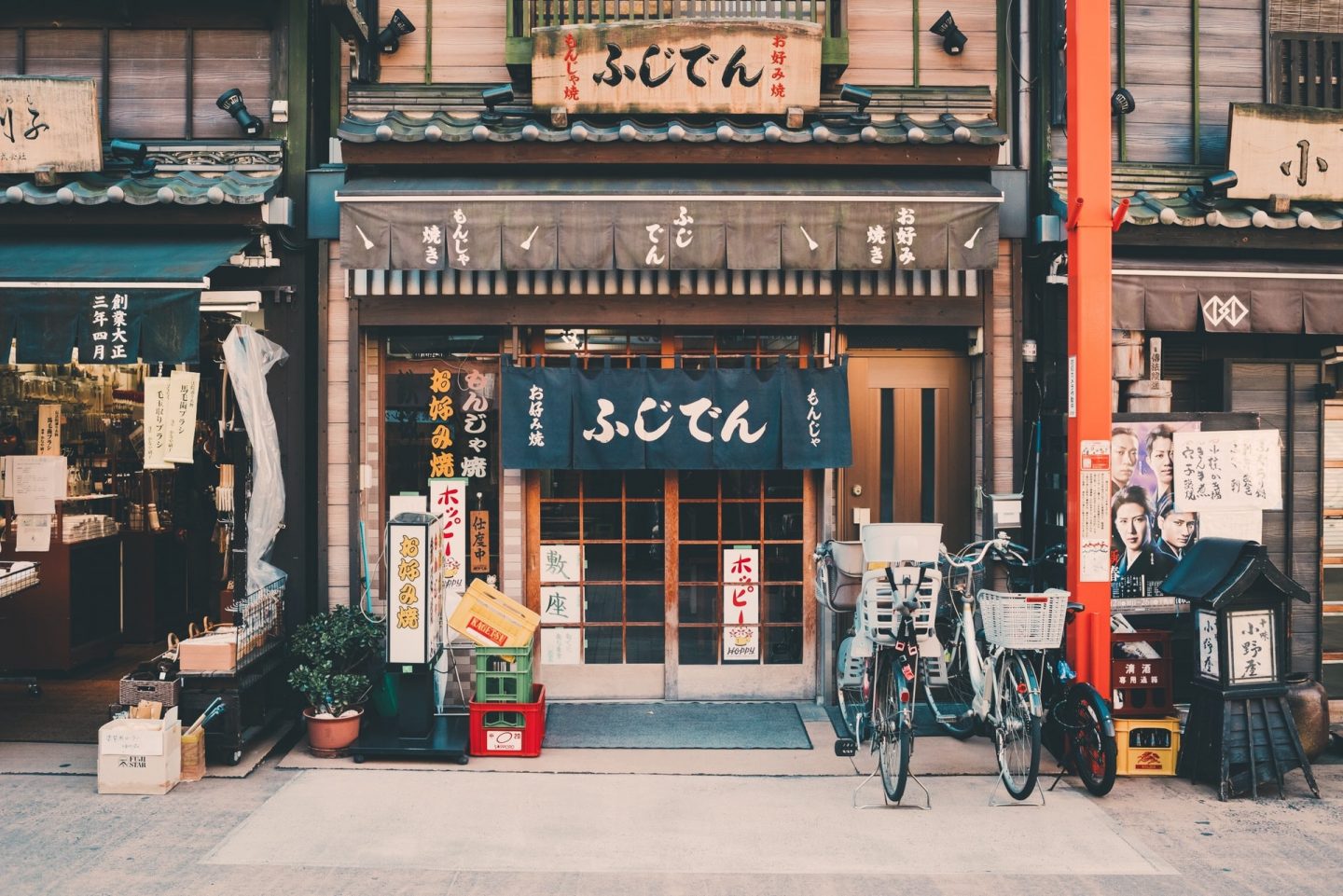 ---
Let's go to Tokyo
Japan's bustling capital city is lined with neon lights, opulent skyscrapers, and the busiest intersection in the world – the Shibuya Crossing. A staggering 30 percent of the country's population lives in Tokyo making it ones of the world's most populous urban areas.
Something not to be missed is the Shinjuku nightlife. Known as the biggest nightlife district in Japan, Shinjuku's shanty bars of the Golden Gai are not to be missed, famously catering to writers and creatives.
Traditionally, after work in Tokyo, colleagues often journey to an izakaya of Shinjuku-sanchome, an old-school Japanese pub eatery, to relax and unwind.
With night karaoke, jazz spots and hip cocktail bars – this district is one to add to the bucket list.
Stay at Kimpton Shinjuku Tokyo located in the heart of Shinjuku. As with all Kimpton Hotels & Restaurants globally, Kimpton Shinjuku Tokyo offers a signature Morning Kick-start and daily Evening Social Hour, where you can mingle with other guests at the hotel while having a drink. All rooms and suites offer the opportunity for self-care, with in-room Lululemon yoga mats, Atelier Bloem by La Bottega amenities, and a Japanese Yukata – a casual kimono designed by Hiroko Takahashi, who is famous for her abstract-designed Kimonos and is also a permanent exhibitor at the V&A in London. There is also a 24-hour Fitness Room, and a personal workout session, and yoga classes on the rooftop upon request.
Rates start from US$490 per night and all pets are welcome – as long as they fit in the elevator.
---
The Mountains of Hakone Gora
Japan is home to some of the world's most striking landscapes – and hiking the volcanic mountains or walking through an array of Japanese gardens can be one of the best ways to unwind.
Easily accessed through Japan's network of high-speed railways, Hakone Gora is not only home to an array of hillside natural hot springs, it also houses the most beautiful parks with greenhouses and gardens. You can also find tea houses and witness a Japanese traditional tea ceremony.
The Japanese tea ceremony is an ancient ceremonial act of preparing and serving matcha green tea to guests. The whole presentation is much more than just serving tea – it represents harmony, respect, purity and tranquility amongst hosts and guests. Every aspect is unique from the equipment used to serve the tea to the process of how it's made all the way to how it's consumed – all part of the Japanese traditional sense of omotenashi, which translates as "to look after guests wholeheartedly."
Stay at Hotel Indigo Hakone Gora, located in the mountainous precinct of the Kanagawa Prefecture. The hotel features 98 rooms and suites, each offering its own Onsen – a natural hot spring bath – either in-room or on the balcony. Design is an integral part of the guest experience, drawing inspiration from the neighborhood to influence its interior. Patterns from local Yosegi-zaiku (a type of marquetry developed in Edo period in Hakone) have inspired wood patterns throughout the hotel's lobby, parquetry woodwork decorate the ceilings and guest rooms, while contemporary artwork brings Hakone's nature indoors through ukiyo-e paintings, fireflies, fallen leaves, and mountainous landscapes.
Rates start from US$450 per night when booked directly through ihg.com
---
Eat your way through Osaka
You can't go to Japan and not eat the food – and Osaka is the place to do it. Often called Tenka no Daidokoro, the nation's kitchen, Osaka is a bustling metropolis home to some of Japan's most famous street food favorites.
Whether it be on street corners, alleyways, in trains stations, or even in the back of shops – the Osaka street food scene is one of the best in the world. Some favorites include; Okonomiyaki, a Japanese savory pancake filled with cabbage and then topped with just about anything; Tako-yaki, octopus dough dumplings grilled in special-made round molds; and Kaiten-sushi conveyor-belt sushi invented in Osaka in the 1950s.
Along with street food, don't forget to try out the famed food courts. From traditional rice dishes to ramen, the food courts are the place to go when looking for an affordable meal out.
Stay at the new Holiday Inn & Suites Shin Osaka, which has suite-type rooms with a full kitchen and laundry machine/dryer to help cater to family travelers. As with all Holiday Inn properties, kids ages 12 and under stay and eat free.
In partnership with the famous local restaurant chain, Ganko Sushi, the hotel is offering a coupon of ¥2000/ US$18 per person with every room booked to be used at the restaurant. The deal is available for stays until the end of March 2022.
Rates start from US$105 per night when booked before December 22, 2021.
---
Ultimate Zen at an Onsen
When you have your fill of city life – travel up to Beppu and visit the country's most beautiful onsens.
An onsen is a natural hot spring that is geothermally heated from volcanic activity beneath the ground allowing hot water to rise to the surface and create a natural jacuzzi effect. Sacred to the Japanese, the onsen is seen as a cleansing ritual that helps to purify the soul and be at peace. It's common practice for the Japanese to all bathe together in one onsen as they believe that there is a special bond that happens when one does not hide behind clothes – this relationship is called hadaka no tsukiai.
Celebrating its 75th anniversary this year, InterContinental Hotels & Resorts has been pioneering luxury travel in new and established destinations since it launched. At the ANA InterContinental Beppu Resort & Spa enjoy two large outdoor onsens – each meticulously designed with the selection and arrangement of Beppu stones placed to create a waterfall effect. The private onsen rooms offer a modern experience within an exclusive space complete with a luxurious day bed, bathroom, and minimalist design. The heart of the resort is the iconic infinity pool, designed to unite the sky with the view overlooking Beppu's hot springs below.
The hotel has an exclusive HARNN Aroma Stay in BEPPU package offering a selection of HARNN amenities to take home, including a customized room diffuser, a 90-minute spa treatment for two of your choice, breakfast and access to the Onsen, Sauna, Fitness Gym and Infinity Pool – all included in the price.
Rates start from US$1,270 and are available until December 31, 2021.
---