Just like any big city, tourists can often find themselves being ripped off on almost every street corner. It's definitely important to do a little fact-checking before visiting your next destination and planning ahead also doesn't hurt.
When it comes to New York, with so many 5-star hotels, awards winning restaurants and famous bars and cultural attractions, you want to know that you're time and money spent are 100% worth it. Here's a highlight of splurges that you should definitely indulge in when in the Big Apple.
---
Check Into The Mark Hotel
NYC has no shortage of luxury hotels but this swanky 5-star property close to Central Park and in the heart of the Upper East Side is one that you'll definitely not regret checking into.
Located just off Madison Avenue and a block or two away from a plethora of high-end shops, such as, Missoni, Christian Louboutin and Vera Wang, this old world glamour hotel will leave you feeling like you've stepped onto the set of Gossip Girl.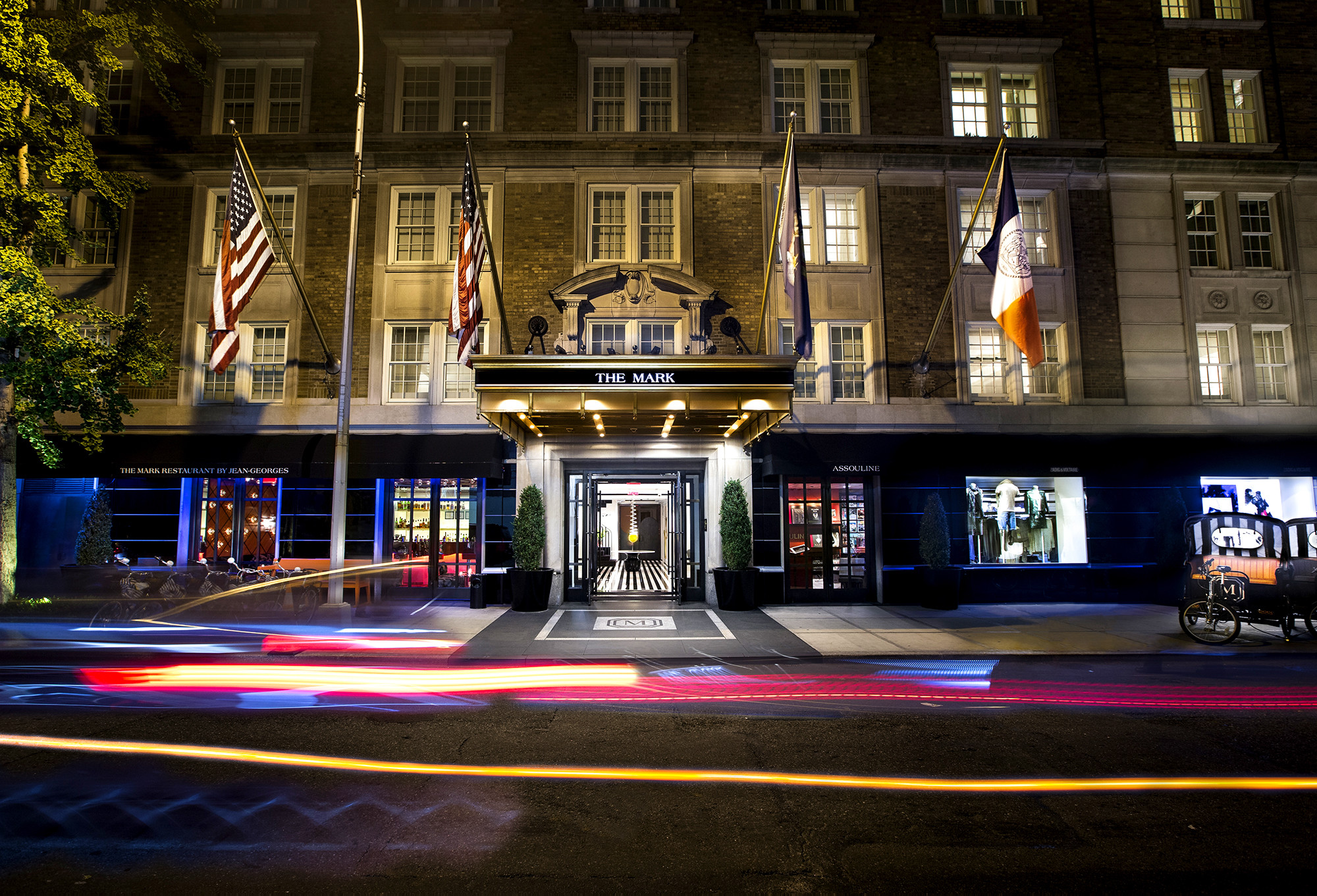 The immaculate hotel is the embodiment of New York's Upper East Side its 100 guest rooms and 40 suites all feature furnishings of ebony and sycamore as well as fine Italian linens and beddings on custom-made beds.
The Mark Hotel also boasts its own celebrity chef restaurant and bar by Jean-Georges Vongerichten. The French-American restaurant oozes sophistication and a menu which features favourites such as tuna tartare, rigatoni and meatballs and veal Milanese.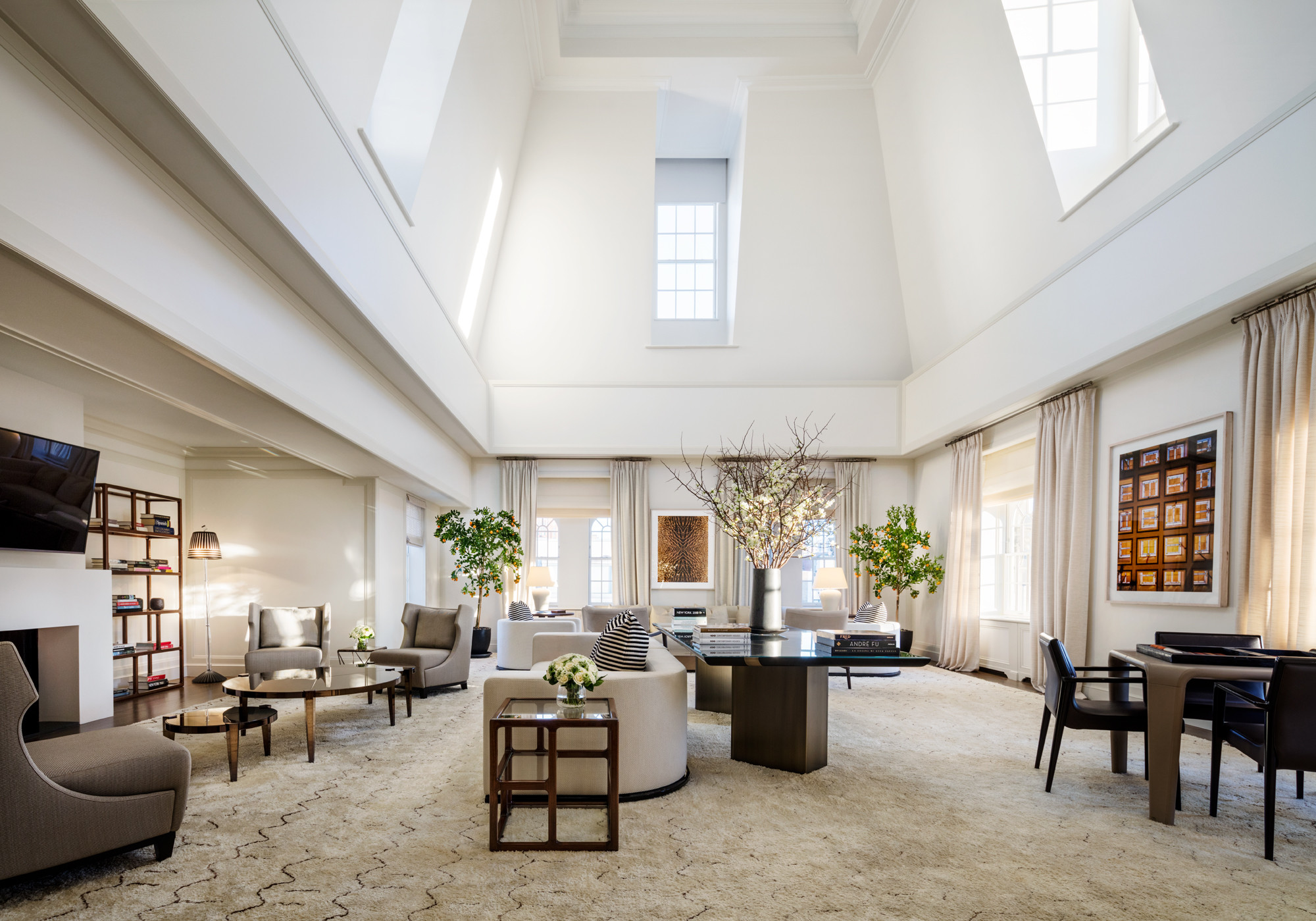 If you're looking for something extra lavish then look no further than the Mark Hotel's grand penthouse, the largest hotel penthouse suite in the USA, with its own rooftop terrace overlooking Central Park. The suite famously hosted Meghan Markle's baby shower and will set you back $75,000 per night.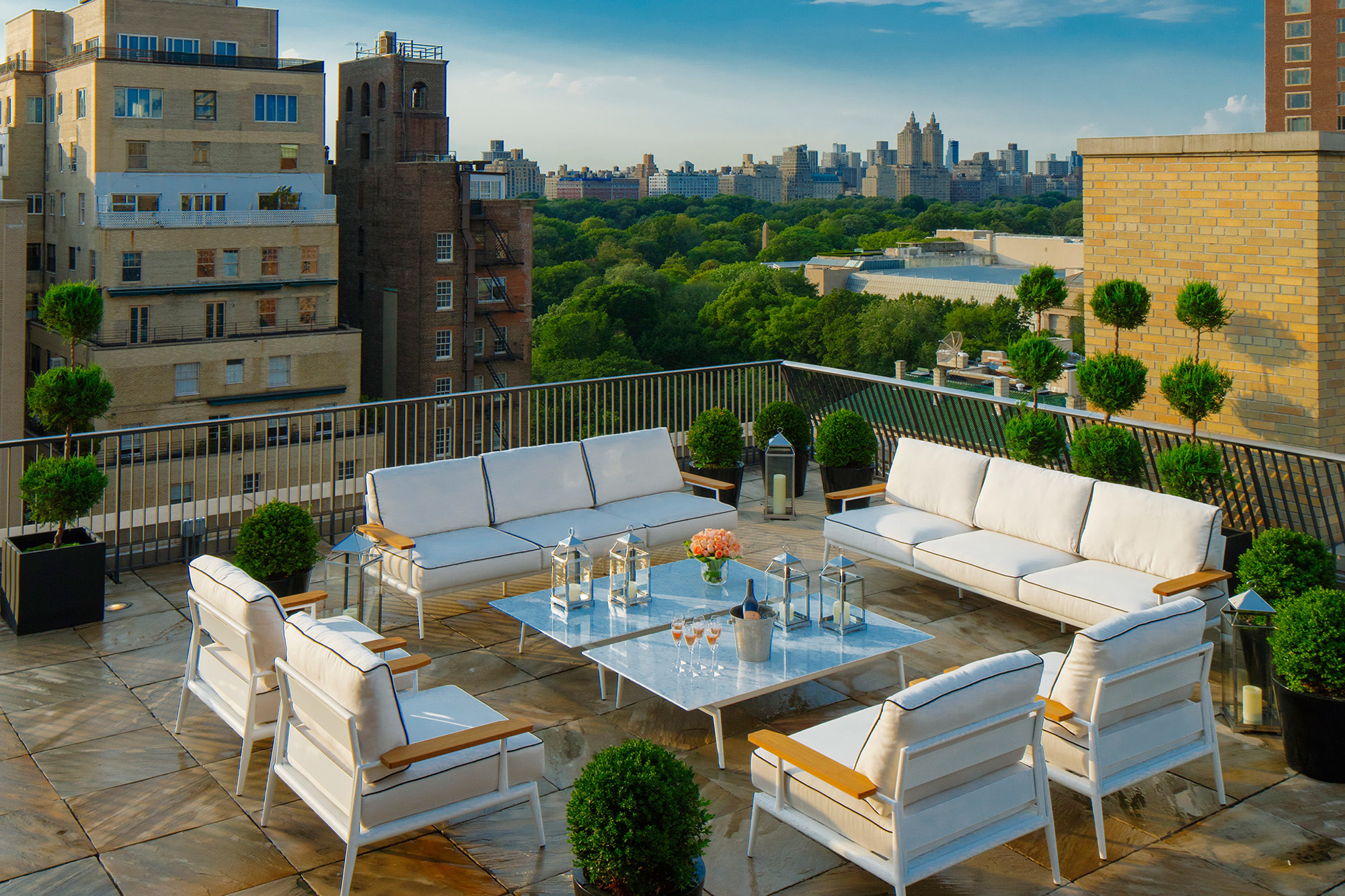 ---
Lunch at The Modern
Situated in the Museum of Modern Art, this contemporary two Michelin star restaurant is perfect to pair with a visit to the museum itself. The food at The Modern is as carefully crafted by Head chef Abram Bissell and the menu is filled with refined, contemporary dishes such as roasted cauliflower with crab butter or juicy milk-fed pork from Quebec.
The menu is seasonal and constantly changing along with the highly recommended desserts made by a dedicated pastry chef – think banana bread pudding with Armagnac creme Anglaise encased in a chocolate cylinder.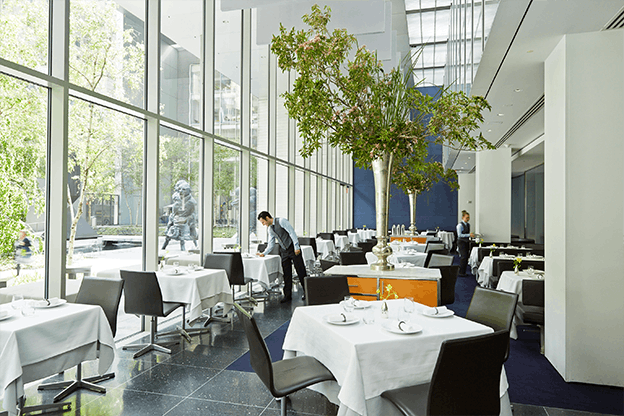 Diners are also treated to a view of the stunning Abby Aldrich Rockefeller Sculpture Garden, but for a truly special experience, you'll want to book the chef's table – complete with a multi-course tasting menu – served inside the kitchen.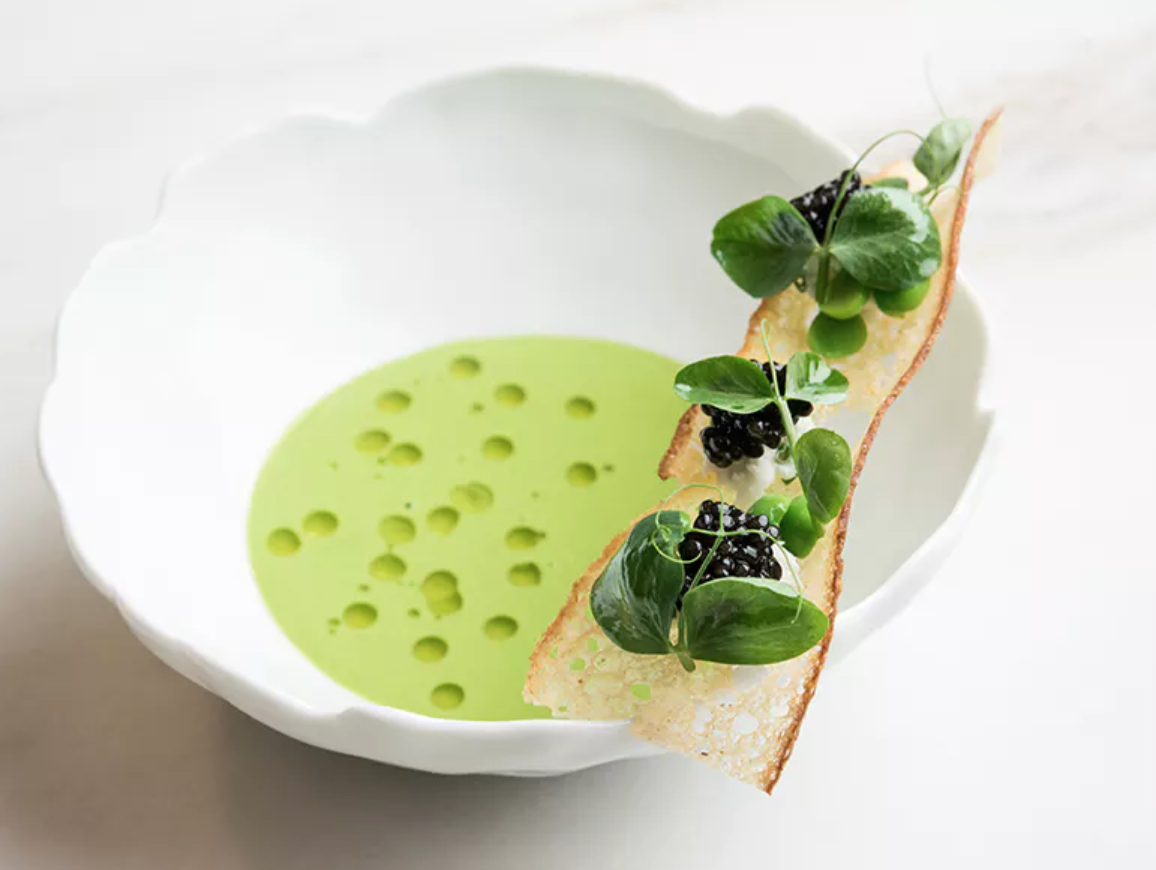 ---
Shop Until You Drop At Bergdorf Goodman
Flag down one of those iconic yellow cabs and head to Bergdorf Goodman for a bit of retail therapy in the city.
The department store is well known for being Fifth Avenue's most popular shopping haven and you'll find a selection of fashion's biggest luxury labels under one roof, Chanel, Jimmy Choo, Gucci and Prada.
Guests staying at the Mark Hotel will also have the added bonus of 24/7 access to the store, so if you wish to go before the store opens to the rest of the public, you can.
---
Take a Helicopter Tour
There's plenty of ways to see New York; cab, open-top bus, horse and carriage but if you want a completely different view of the city then hop on board a Liberty Helicopter Tour.
Flights will range from 12 to 20 minutes and can seat up to five people allowing you and your family or friends to visit the city's most iconic attractions without getting stuck in crowds.
In 15 minutes of absolute amazement, you'll get to see the Empire State Building, the United Nations, Central Park, the U.S.S. Intrepid along with Ellis Islands and the Statue of Liberty.
---
Catch a Broadway Show
The Big Apple is known for being home to some of the best Broadway shows in the world, attracting millions of people to the city every year.
Each season brings new and exciting musicals, plays and revivals to the West End, many of which go on to win Tony Awards. Seeing a Broadway show is an absolute must when visiting New York and an experience you won't regret.
Highly recommended: The Book of Mormon, Hamilton, The Lion King, Mean Girls, Waitress and Wicked.
---
Late-night Dinner at Masa
Dinner at this three-Michelin-star restaurant is a show in itself, with culinary experiences lasting up to three hours and a meal for two easily costing around $600 per person.
Masa, owned and operated by famous chef Masayoshi Takayama is absolutely one of the city's peak culinary indulgences. The restaurant runs on an Omakese (no menu) basis, with chef-selected meals, including minced toro served with Osetra caviar or Maine uni, served in its shell with white truffle.
There's only one seating a meal at 26-seat Masa, and reservations are taken three weeks in advance.
---