Skincare and beauty are taken extremely seriously here at KeiKei Travels. Regularly, we sort through various products, testing out dozens of new releases – swatching, spraying, and applying them in order to bring you, only the best of the best.
You'll find a curated list of the month's very best beauty, skincare, haircare, and scent releases below, from serums and mascaras to electric toothbrushes and face sculpting devices. Check out our favourite picks below!
---
'The 30 second Lash Lift' : BELLA Wanderlash Mascara
BELLA's hero WANDERLASH Mascara, developed over the course of three years and already a favourite of top beauty professionals, transforms your lashes into something truly luxurious in under 30 seconds. With a cutting-edge holistic formula that strengthens your lash structure, you can expect high-quality definition, a supercharged lift, dramatic length, and generous volume. WANDERLASH offers an immediate, clump-free false lash effect that lasts all day and makes your lashes look full and extra long.
---
The FOREO Bear Facial Toning Device
Want to boost your skin care routine? Let us introduce you to FOREO's BEAR Facial Toning Device. Utilising advanced microcurrent & T-Sonic pulsations to exercise the muscles in your face and neck with app-powered customisable microcurrent facial workouts and the brand's patented Anti-Shock System, BEAR is one of the most effective devices on the market.
This non-invasive tool contributes to the reduction of wrinkles across the entire face, but also tackles targeted areas, such as the jawline, cheeks, neck, and forehead with precision care.
---
SkinCeuticals Soothing Cleanser
SkinCeuticals' foam face cleanser contains glycerin and cucumber extract for a gentle yet effective cleanse. 96 percent of its consumers reported that it left their skin feeling clean and fresh, making it a must have in your skincare drawer. This face cleanser washes away effortlessly, leaving your skin feeling nourished and silky, and never strips it of its natural oils.
---
Lancôme Absolue Revitalizing Anti-Aging Eye Cream
Revive your eyes with Lancôme's Absolue PC Eye Cream, an anti-ageing eye treatment that works to visibly diminish signs of ageing around the delicate eye area for brighter looking eyes.
Utilising a high performance blend of Rose extracts and Pro-Xylane, the cream delivers a hydrating veil that helps to smoothen the appearance of fine lines and wrinkles whilst relieving puffiness and lending the eye contour a firmer, smoother look. Energising fatigued skin, this winning formula will leave your eyes looking brighter, moisturised and visibly refreshed.
---
FOREO's SERUM SERUM SERUM Firming Serum
Foreo's 'Serum Serum Serum' is a potent mixture that nourishes and hydrates skin, helping your skin look more youthful and hydrated. Hyaluronic acid, which can hold up to a thousand times its weight in water, is harnessed in the product to provide intensive hydration and a moisture barrier, resulting in a more supple and fresh face.
This mixture, which is high in antioxidants, helps your skin naturally defend itself against environmental aggressors including UV rays and pollution. The serum itself is a lightweight formula that may be easily absorbed by the skin to revive and repair its appearance.
---
Paula's Choice Skin Perfecting 2% BHA Liquid Exfoliant
When the breakout hits, this Skin Perfecting 2% BHA Liquid Exfoliant from PAULA's CHOICE is an essential in your skin care armoury. Ideal for blemish-prone, oily or combination types, this non-abrasive formula is laced with BHA salicylic acid to remove dead skin cells both on the skin's surface and within the pore. Combined with its anti-inflammatory properties, this helps to reduce blemishes and blackheads for a more clarified complexion.
Aiding salicylic acid in its blemish-clearing mission, methylpropanediol enhances absorption so you can get the most out of each and every ingredient, while simultaneously boosting hydration levels, and green tea extract delivers a hefty dose of antioxidants to soothe and protect.
---
FOREO

Ultra-Hygienic Silicone Sonic Toothbrush
An electric toothbrush but not as you know it. FOREO's Ultra-Hygienic Silicone Sonic Toothbrush marks a new era in oral care as it targets your teeth, gums, tongue and cheeks, all while looking beautiful on top of your bathroom sink.
100% waterproof, both the brush and the head are created from medical-grade, non-porous, quick-drying silicone. Even the bristles are made from silicone, which means they are more hygienic and longer-lasting than traditional nylon bristles. It also means that the head needs to be changed just every six months. The battery of this toothbrush also lasts a whopping 365 days and requires just two hours of charge time to be fully juiced up. Alongside targeting the plaque on your teeth and gums, the back of the head features concentric ridges to gently scrub your tongue and cheeks – plus there's 16 speeds and intensities for a truly tailored clean.
---
OLAPLEX No.7 Bonding Oil
Following in the footsteps of the cult classic Olaplex No. 3 Hair Perfector, the No. 7 Bonding Oil is nothing short of a styling essential. Delivering a hefty dose of TLC to dry, damaged and dull lengths, this highly concentrated golden oil stars a patented active ingredient that works on a molecular level to repair broken bonds (caused by chemical, thermal and mechanical damage), restoring your lengths to their former glory. It's also perfect for taming and controlling frizz and flyaways, this oil grants instant softness, enviable shine and vibrant colour.
---
Vieve Lip Dew
Bridging the gap between a lip oil and a gloss, the exclusive Lip Dew from VIEVE comforts and softens dry lips, all while casting a non-sticky, reflective sheen to rival your go-to lip lacquer.
Simultaneously comforting and caring for lips as well as enhancing your natural lip colour, this luscious treatment glides effortlessly over your lips to achieve a high-shine effect that doesn't feel sticky in the slightest. Powered by good-to-skin ingredients, the nourishing formula is infused with raspberry seed oil extract (a powerful anti-inflammatory ingredient) and detoxifying green tea extract, which's known to soothe dryness and soften chapped lips. In short, expect an enviably glossy finish and a supple, soft pout.
---
SUQQU Melting Powder Blush
Just a swipe of the new SUQQU blush range adds a rush of colour to cheeks in the most seamless and natural way via an innovative formula that screams au naturel. It turns out that oil is not just great for your skin and hair care but in your blusher, too.
Each powder is coated in a lightweight moisturising oil for a finish that is luminous and chalk-free. The handy blush brush feels fluffy and soft to the touch as it glides like a dream across cheeks for a long-lasting, comfortable wear that appears highly translucent. Choose from a range of 10 versatile shades. Whichever shade takes your fancy, the infusion of small pearl pigments is sure to amp up your glow and let your natural radiance shine through.
---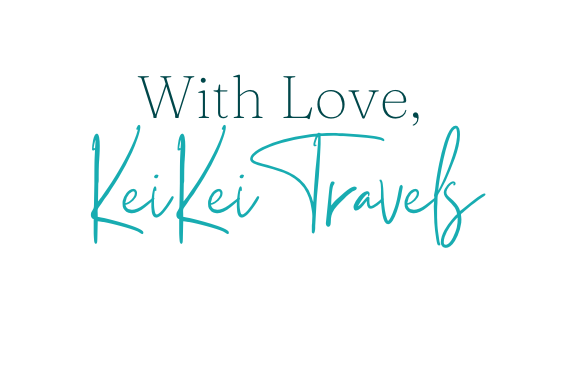 KeiKei is a London-based award-winning journalist and videographer with a degree in Broadcast Media and Journalism from the University of the West of Scotland and an extensive reporting background in news, entertainment, travel, and lifestyle.
KeiKei has travelled the globe interviewing, reporting and reviewing. Her work has been published in worldwide media outlets including, The New York Post, The Guardian, The Mirror, The Daily Mail, National Geographic and Conde Nast publications.