I'm self-confessed Royal mad being – as a journalist, it's a standard part of my job to know the ins and outs of the Royal family, but I'll happily admit that I'm constantly keeping up with the Windsor's, even when I'm not reporting on them…
So far, 2018 has been filled with excitement for the Royals, with the arrival of Prince William and Kate's brand-new baby boy, Prince Louis, and now the wedding of Prince Harry and Hollywood star Meghan Markle. So, when I was given the opportunity to explore Windsor and London on my very own Royal Day Out with Isango!, I naturally jumped at the chance.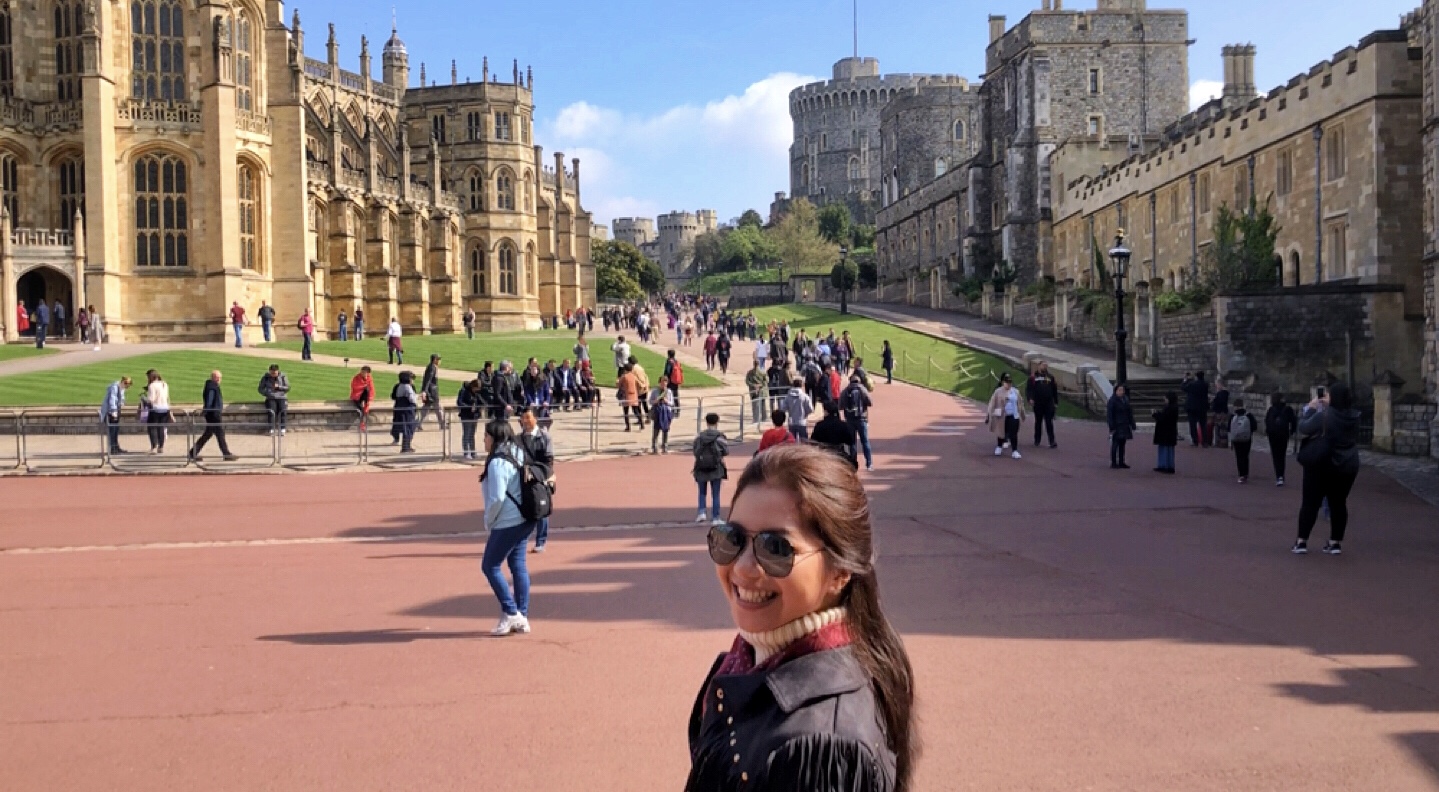 My partner, Lewis, and I have used Isango! many times in the past on our world travels and always found its travel experts to be particularly knowledgeable, helpful and friendly and its tours to be well organised, super enjoyable and easy for those visiting a new city.
Several days before our tour, we were emailed an itinerary of our full day and told to meet an Isango! tour representative at 9.00am in Paddington Station who provided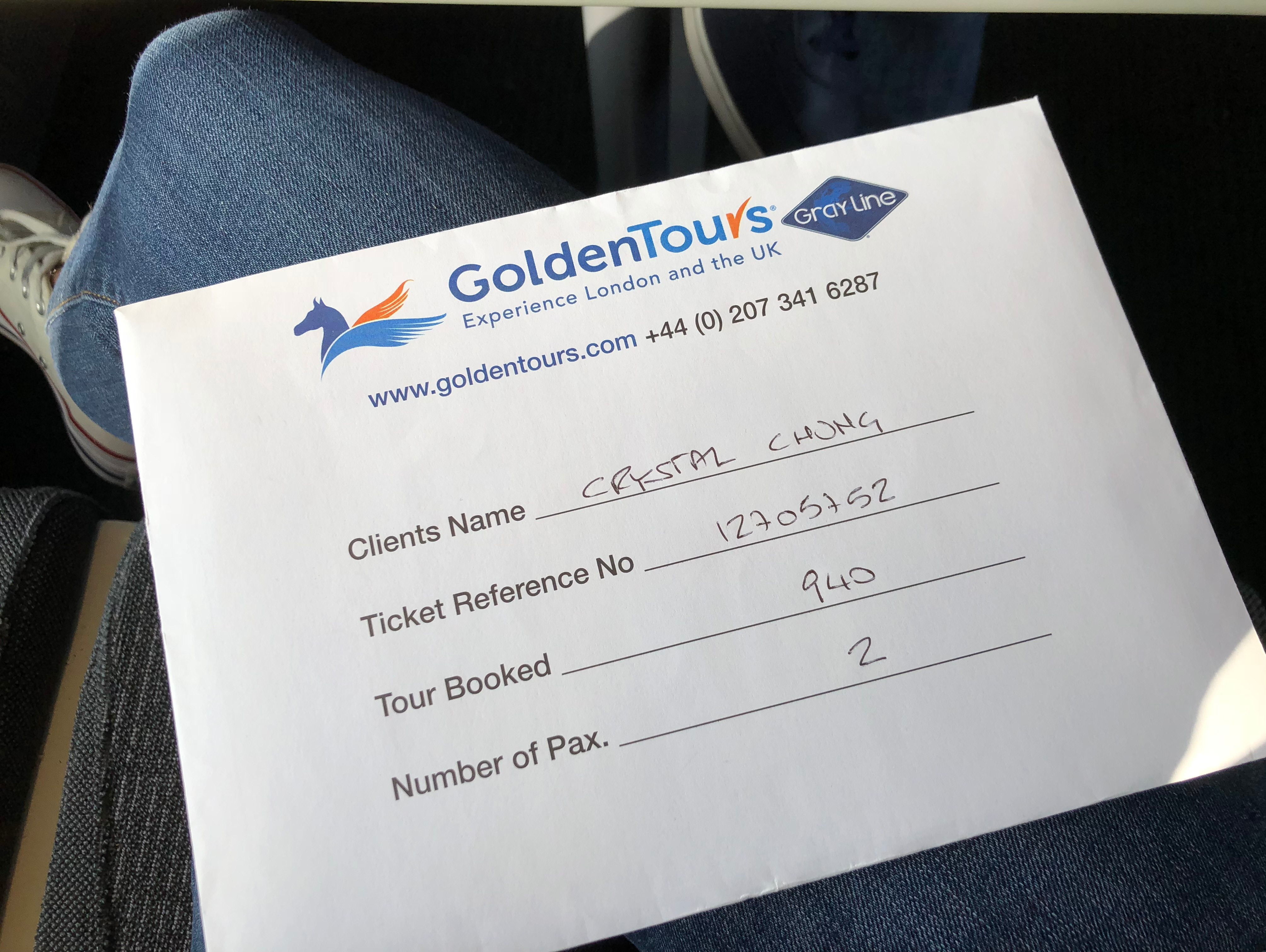 us with our train tickets, day passes, a map and print-out of our day's itinerary. He then kindly spent 10 minutes or so answering any questions that we had and talking us through our day – he even helped us to find the quickest train to jump on-board.
We were then left to start our Royal Day Out adventure on our own as we hopped on the train from Paddington to Windsor (with a quick changeover in Slough), the journey from London to Windsor took just under an hour, and the views of the English countryside on-route were marvellous!
As Isango! had already organised and purchased our Windsor Castle tickets we had the freedom of deciding whether we wanted to begin with the audio guided tour of the castle and grounds or we could choose to explore the town first. We decided to try to beat the crowds and start the tour, making our way to the pre-paid ticket area we picked up our tickets (skipping the long line of tourists waiting to purchase tickets!), and grabbed a headset and touch-screen audio guide each.
The audio-guided tour proved to be, in my opinion, even better than the usual li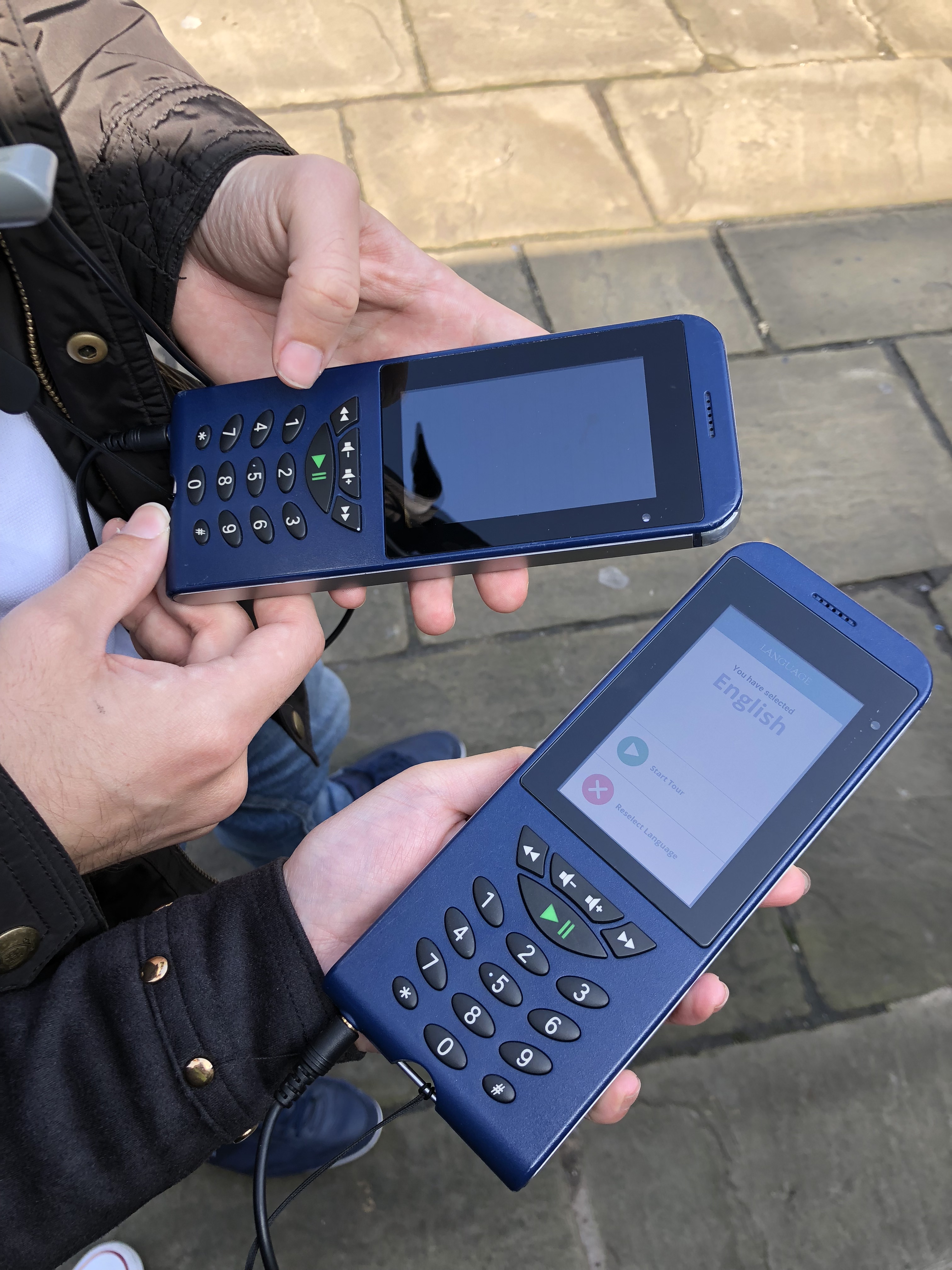 ve guided tour as it allowed for leisurely wandering and you could re-listen to areas of interest, taking your time at each numbered station instead of elbowing others out of the way to hear what your guide was saying! The guides also had large touch-screens which allowed you to play short clips showing areas of the castle that could not be entered or events in large banquet rooms, allowing you to get a true sense of the room in use.
The castle itself is the oldest occupied in the world and has been home to 39 monarchs, with the Queen herself spending most of her weekends at the Castle!
With our entry ticket and audio guide we were given access to tour the state apartments, the grand reception room, semi-state rooms and also take a peep at Queen Mary's doll's house (one of my favourite highlights of the tour!)
If you really want to witness a very British spectacle, make sure you're visiting on a Tuesday, Thursday or Saturday, as you can see the changing of the guards at exactly 11.00AM.
Another major highlight of our Royal Day Out Tour was exploring St George's Chapel – the venue where Harry and Meghan will tie the knot – with its magnificent fan-vaulted ceilings, dating back to the reign of Henry VII, the chapel is considered one of the finest examples of Gothic architecture in England, and it's not hard to see why!
The chapel is also steeped in history as it's the final resting place for many deceased monarchs and royal family members, including Henry VIII, Jane Seymour, Princess Margaret and also the Queen Mother.
Although a visit to St George's Chapel is included in the price of the admission ticket, be sure to check provisional closures before visiting. The chapel is always closed to visitors on Sunday, but worshippers are welcome to attend one of the services during the day.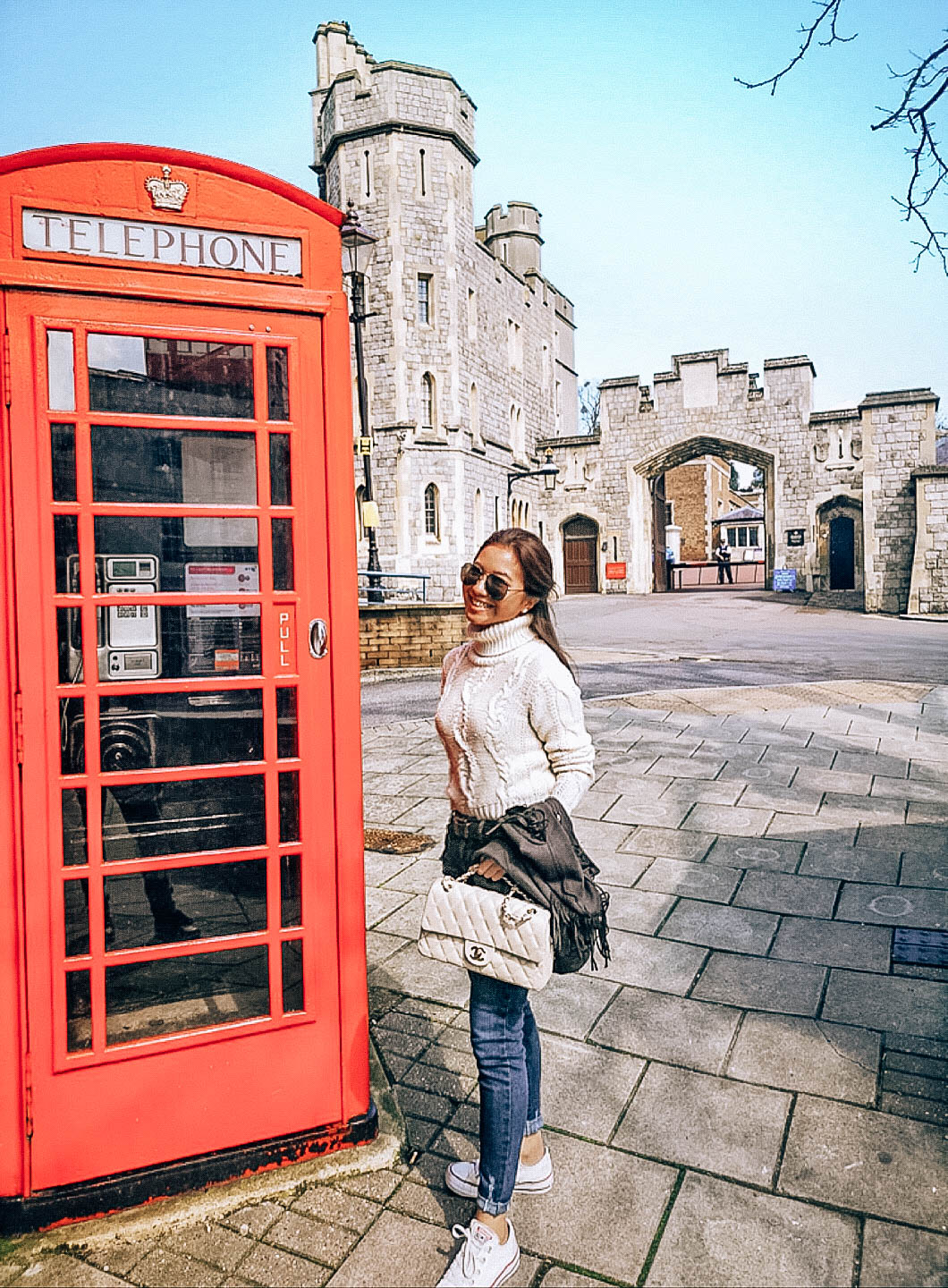 The audio guided tour of Windsor Castle took us just under two hours, including 20 minutes to pick up some souvenirs in one of the many on-sight gift shops.
Following the incredible tour, we decided to spend some time exploring Windsor town before heading back to London and stopped off at one of Windsor town's many local coffee shops for a spot of lunch just along from Windsor Castle, with it being a hot sunny Saturday, we were lucky to get a table outside speedily!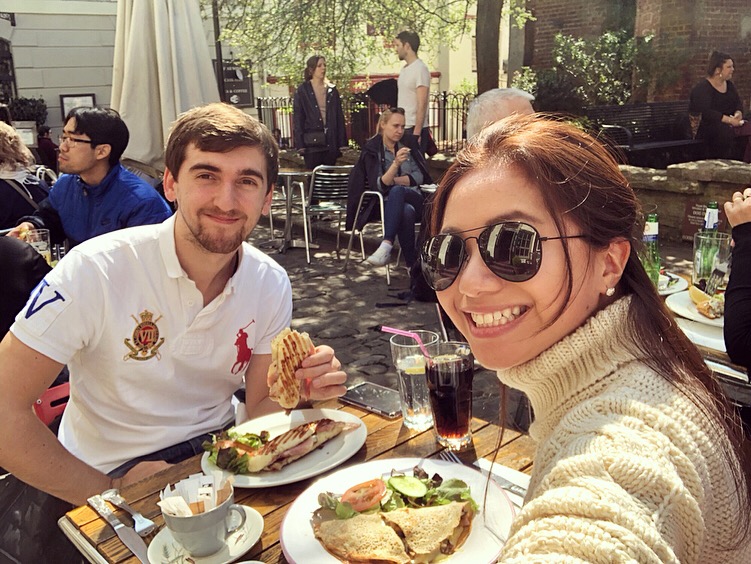 To end our spectacular Royal Day Out with Isango! we returned to London and hopped on one of the Golden Tours tour buses with our 24-hour hop-on-hop-off ticket, which includes over 60 stops on 3 different bus routes and buses departing every 15-20 minutes from all of London's main tourist attractions!
We decided to go with "The Classic Tour", also known as the "Red Route", covering all of the main central London sights and also the city's museum quarter. Other tours include the Blue Route, covering all the main London sights such as Buckingham Palace, Trafalgar Square, Tower Bridge, Big Ben and St Paul's Cathedral, all with a live guide. Other tours are guided by a multilingual audio guide.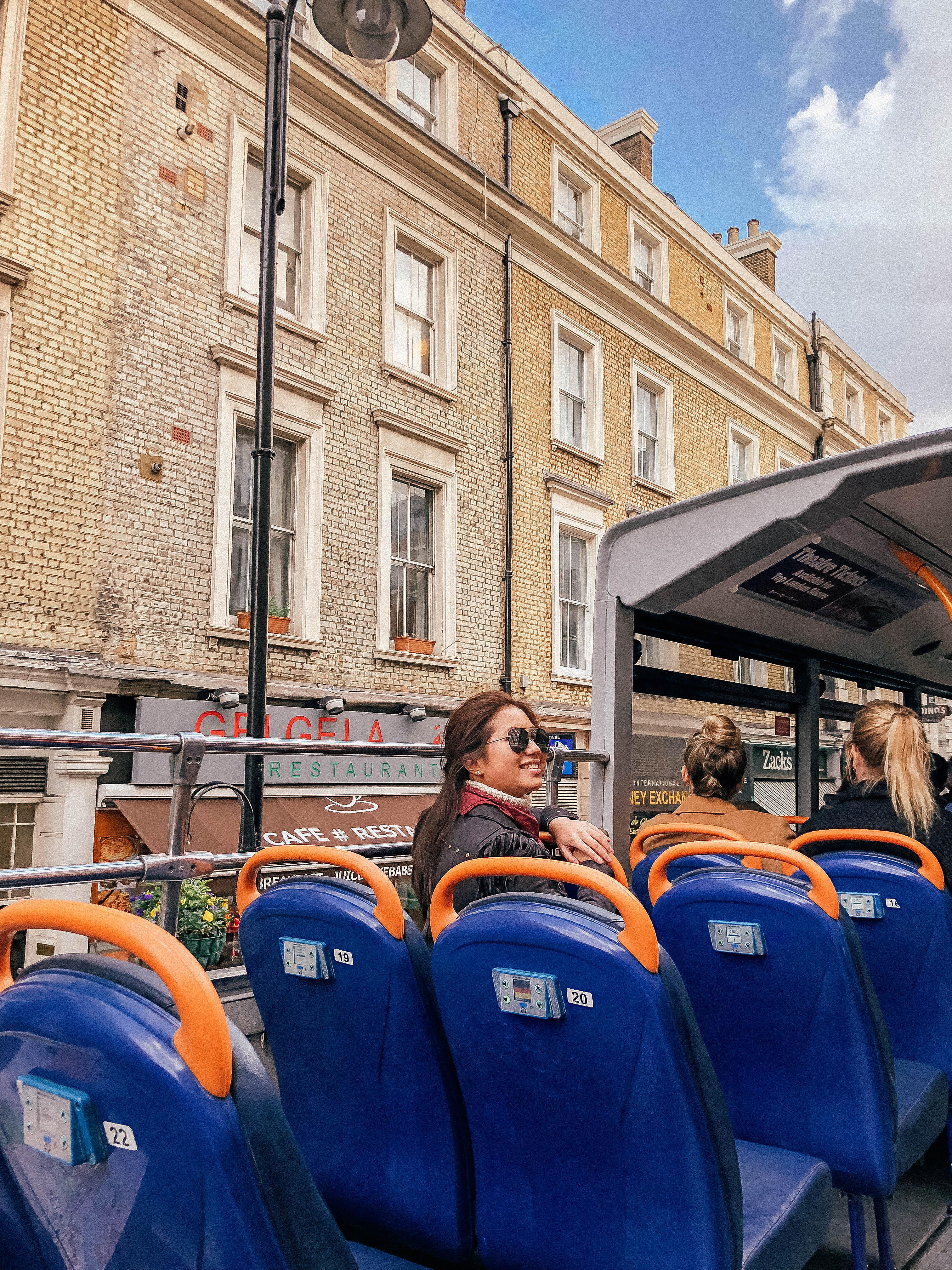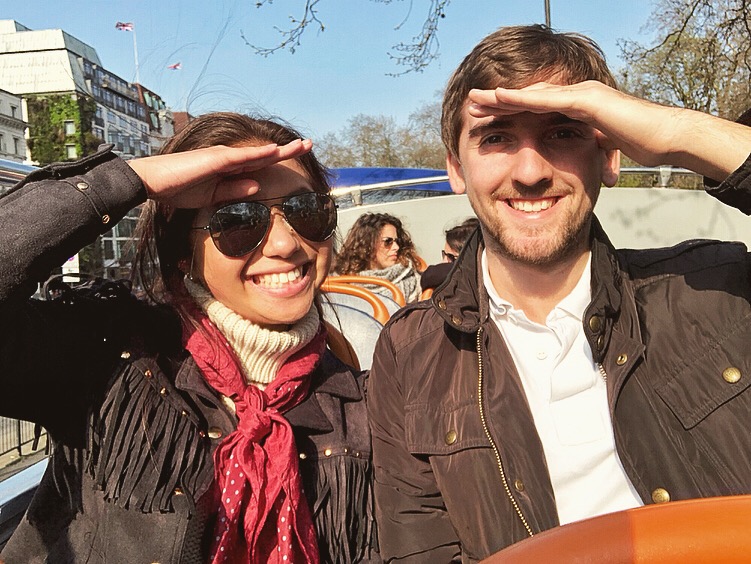 Our day with Isango! provided us with the best insight to Royal life at Windsor Castle and the London tour bus allowed us to learn more about some of the city's most loved attractions, monuments and buildings in a fun and comfortable way!
If you're visiting London and want to experience Windsor Castle for yourself or you're looking to explore London's top sights, make sure you book with Isango! on www.isango.com/london – we can't thank them enough for making our whole day so easy, flexible and organised.