I've had the good fortune of staying in quite a few of the world's most beautiful hotels and BnB's but my goodness, the Hotel Metropole Monte Carlo has to be up there with the very, very best – it truly is next level.
The palace was built in 1889 and fully renovated in 2004 by famous French designer Jacques Garcia, complete with a style that boasts Mediterranean charm and sophistication.
---
Location
The entrance to this stunning hotel gives guests the most picture perfect welcome – located down a brick driveway lined with jasmine and orchid trees, the hotel gives guests the right amount of privacy whilst still being located in the Carre d'Or, less than 100 yards from Monaco's luxury boutiques and famous Casino square.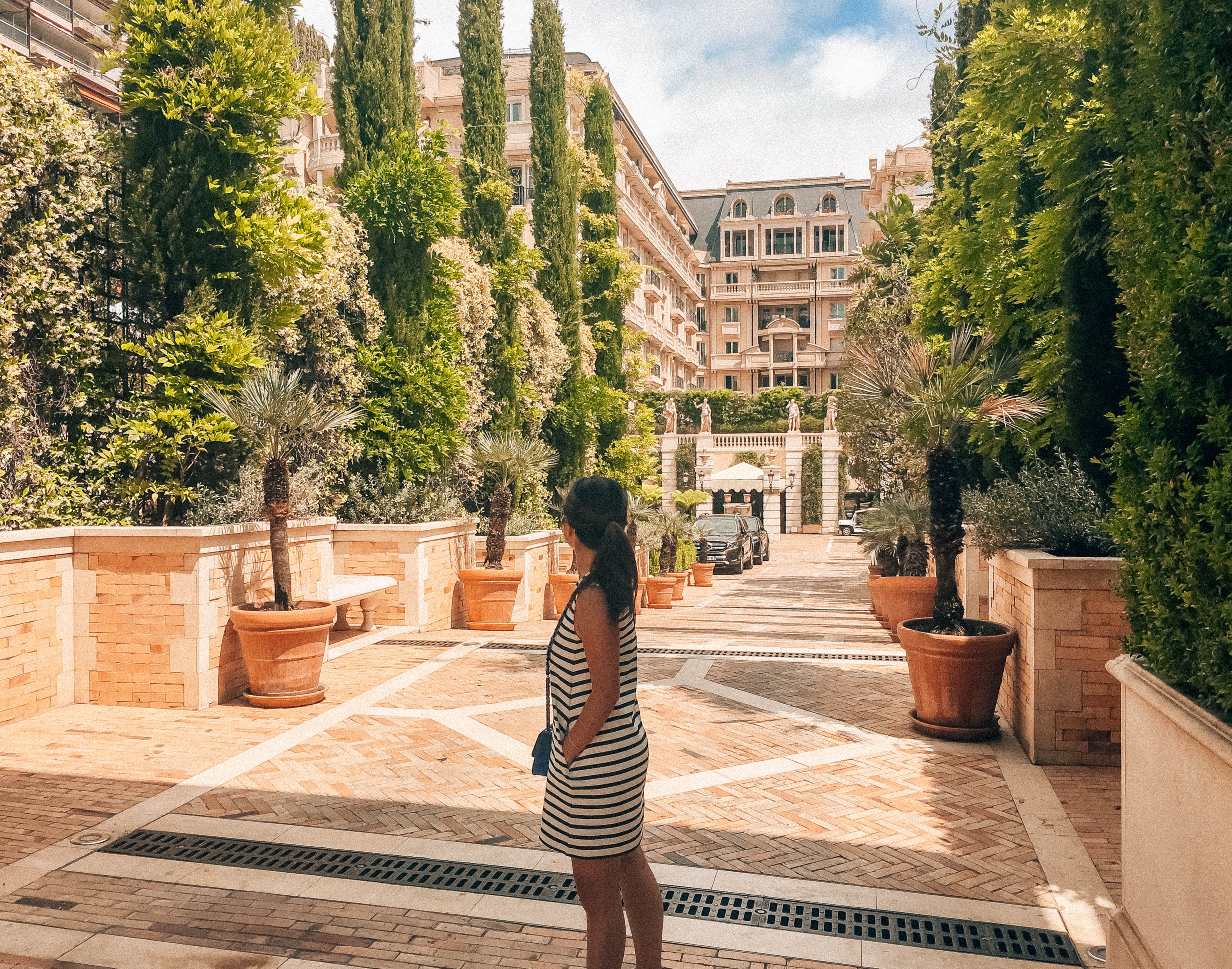 For those wanting to shop until they drop, the Metropole shopping centre is right next door to the hotel and guests will never be stuck for choice of restaurants, with some of the best being just 3-5 minutes walk away.
The hotel also has private parking on site and is only 11.8 miles from Nice Cote-d'Azur Airport.
---
Interior
With a mix of classical and modern architecture, the hotel's 126 rooms and suites were decorated by Garcia and the floral fabrics and tapestries automatically give off a very peaceful, lavish and French vibe – exactly what you want when visiting a place as glamorous as Monaco.
Guests are now also able to enjoy the newly built House of Givenchy spa, the first of its kind in Monaco.
Designed by architect Didier Gomez, guests can enjoy the heat seawater pool, gardens, pool house and bar or relax with a variety of Givenchy treatments and relaxation spaces.
---
Rooms
Let's talk about the bathroom first… I'm all about fancy hotel bathrooms and the Hotel Metropole's did not disappoint. With its marble flooring and gorgeous towels, robes and toiletries by Hermes, the bathroom might've, oddly, been my favourite part of our room.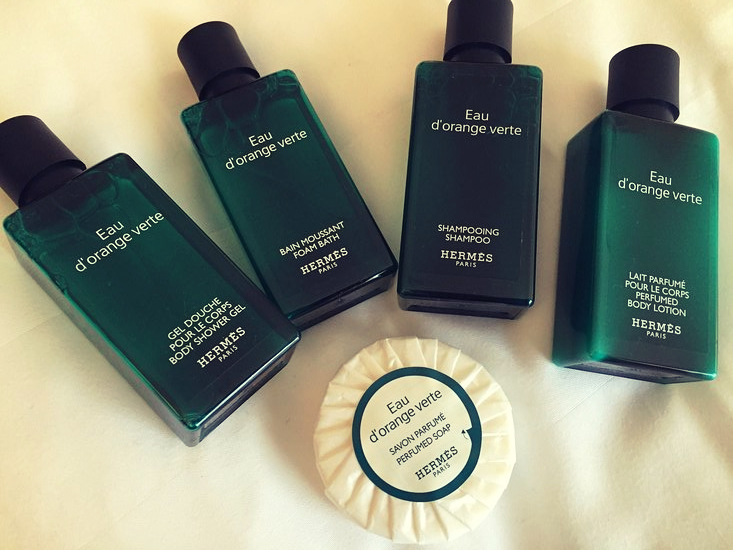 We stayed in a Deluxe room, which was spacious enough for our long weekend stay and like all of the other 125 rooms, feature expensive and tasteful fabrics with a bit of an Asian / Mediterranean twist, period-style furniture and beds as soft and sumptuous as big fluffy clouds. Another crucial feature in each suite's decor is the exposure of natural light.
Out of the 126 rooms, 64 are suites that feature separate sitting-rooms and a balcony for the bedroom.
All public areas are also accessible for guests with disabilities and the Junior Suite Deluxes can be adapted on demand, with ramps into the bathrooms.
For those with no budget and super deep pockets, you might want to check out the Carre d'Or Suite, the hotel's penthouse, which features its very own humongous roof terrace with 180-degree views of Monte Carlo, the "Golden Square", and the Med Sea. It simply oozes luxury and glamour. Wowza.
---
Dining
Ok, not one but two Michelin- starred restaurants? Well, you are in Monte Carlo after all, right?
You're spoilt for choice between the hotel's French gastronomic restaurant, Robuchon – which is praised for its dreamy mashed potato – or if you fancy something different, there's Yoshi, a Japanese restaurant.
If Michelin isn't your sort of style, then head up to the hotel's third restaurant, Odyssey. Located on the rooftop, this stunning poolside restaurant was given a makeover by none other than the fashion icon, Karl Lagerfeld.
How about breakfast? My favourite meal of the day. The most important meal of the day is of course done in the most spectacular of ways at the Hotel Metropole, with wooden trolleys filled to the brim with all types of bread, cold cuts, fruit and English breakfast options.
---
Service
The hotel Metropole really does only hire the best of the best. You can expect to be treated like royalty by the managers and staff, especially at the front desk and lounge area.
Hotel room service staff are equally as welcoming, friendly and helpful – nothing is ever too much trouble.
The hotel is also super family-friendly, with interconnecting rooms available for families. However, suites also have a separate bedroom and are a great option for those travelling with kiddies. There's also a summertime Kids Club for children from 4 to 12-years-old and multilingual babysitting services are an option for couples wanting a little alone time.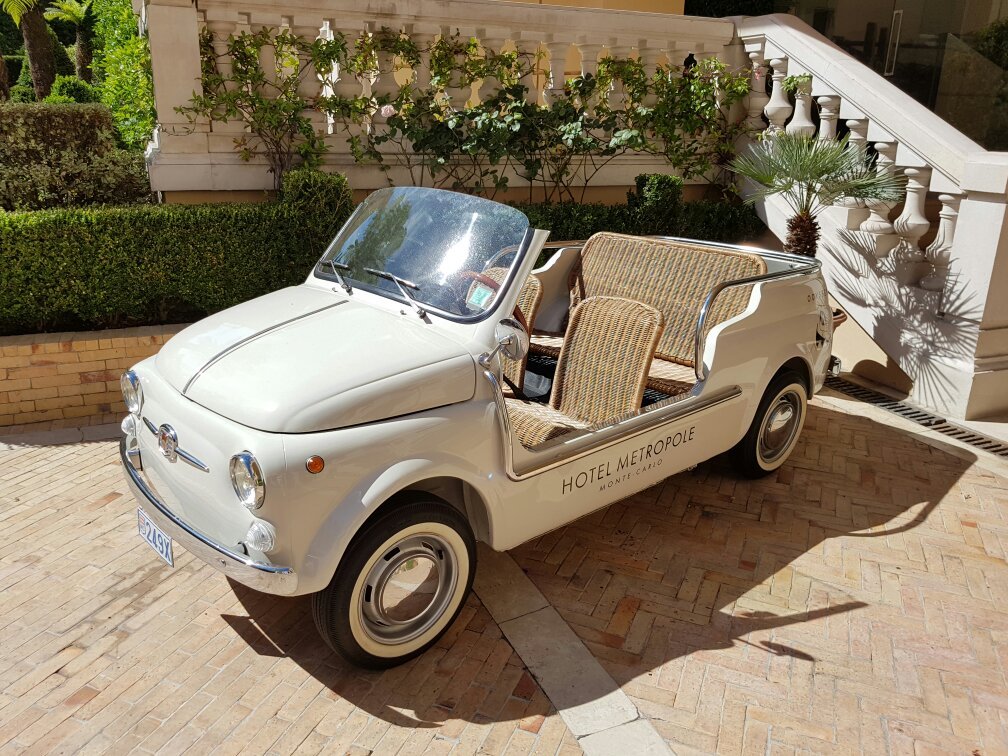 ---
I truly can't recommend this stunning hotel enough – elegantly stylish, the Hotel Metropole Monte-Carlo exudes luxury wherever you look, sit, sleep or eat but it still manages to maintain a homely atmosphere without the pretentious approach of some other 5 star hotels. Definitely worth every penny.
KeiKei xo