In recent years, Allbirds has emerged as a prominent name in the world of footwear, captivating consumers with its blend of sustainability, comfort, and style. Below we delve into the key aspects that make Allbirds trainers and shoes stand out from the crowd and the number one choice for those searching the perfect travel and sightseeing footwear.
Sustainable Materials
Allbirds is synonymous with sustainability. At the heart of this commitment lies the careful selection of materials. The brand champions eco-friendly and renewable materials, with a particular focus on Merino wool, eucalyptus tree fibers, and recycled materials. This conscious choice not only reduces the environmental impact of production but also ensures that materials are sourced responsibly, contributing to a lower carbon footprint.
Comfortable Design
Comfort reigns supreme in the design philosophy of Allbirds. Each pair of shoes is meticulously crafted to provide an exceptional level of comfort to the wearer. The shoes feature a soft and breathable upper, often made from Merino wool or eucalyptus fibers. These materials help regulate temperature and reduce odour, ensuring a comfortable experience. The cushioned insoles offer a plush feel with every step, while the supportive sole provides adequate arch support, making Allbirds shoes akin to a second skin.
Minimalist Aesthetic
Allbirds shoes boast a sleek and minimalist aesthetic that resonates with consumers seeking both style and substance. The brand masterfully blends form and function to create footwear that is not only comfortable but also versatile in style. From chic slip-ons to trendy sneakers and sporty runners, Allbirds offers a diverse range of designs to cater to different tastes and occasions. This minimalist approach ensures that Allbirds shoes can effortlessly complement various outfits and settings.
Machine Washable
Practicality and ease of maintenance are essential considerations for footwear. Allbirds addresses this by offering many machine-washable shoe options. This feature simplifies the cleaning process, ensuring that your shoes stay fresh and ready for action without the hassle of complex cleaning routines. It's a testament to Allbirds' dedication to providing a convenient and user-friendly product.
Transparent Supply Chain
Allbirds is a brand that places a premium on transparency throughout its supply chain. They take pride in sourcing their materials from ethical and responsible suppliers, often sharing detailed information about the origins of their materials. This transparency empowers consumers to make informed choices, aligning their values with their purchasing decisions. It also fosters trust and confidence in the brand's commitment to sustainability and ethical practices, making Allbirds a brand that conscientious consumers can feel good about supporting.
Our Top Choice For Walking Trainers & Shoes
The Allbirds Treerunners
The Allbirds Tree Runner trainers are a remarkable addition to the brand's lineup, specifically designed for those who seek a balance between comfort, style, and sustainability. A must buy for anyone who is going to be getting their step-count up, these are the most comfortable trainers that we have ever owned and make a full day of sightseeing or travelling a breeze on our feet.
These trainers are aptly named 'Tree Runners' because they are primarily crafted from eucalyptus tree fibers. The eucalyptus tree material not only offers exceptional breathability, but it is also known for its renewable and low-impact growth. It's a testament to Allbirds' commitment to eco-conscious footwear. The eucalyptus tree fiber upper ensures that your feet stay cool and well-ventilated, even on hot days. This breathability makes the Tree Runners an excellent choice for those who prioritize comfort and freshness during long walks or runs.
Allbirds Tree Runners are also known for their featherweight feel. The lightweight design makes them a favourite among active individuals and those who prefer agility and ease of movement in their footwear. Just like other Allbirds shoes, the Tree Runners feature a cushioned insole for added comfort. This ensures a plush and comfortable feel with every step, making them ideal for daily wear, whether for casual outings or light workouts.
The Tree Runners maintain Allbirds' minimalist and contemporary aesthetic. Their sleek and versatile style allows them to seamlessly transition from athletic use to casual fashion, making them a versatile addition to your wardrobe.
Our Top Choice For Style & Comfort
Allbirds Tree Breezer
The Allbirds Tree Breezer flats represent a perfect fusion of style, comfort, and sustainability in women's footwear. True to the Allbirds ethos, the Tree Breezer flats are also crafted using sustainable materials, specifically eucalyptus tree fibers.
These flats feature a versatile and timeless design. They strike a balance between casual and semi-formal, making them suitable for a wide range of occasions. Whether you're dressing up for a special event or going for a more relaxed look, the Tree Breezer flats have you covered.
Comfort is at the forefront of Allbirds' design philosophy, and the Tree Breezer flats are no exception. They come equipped with a cushioned insole that offers a plush and comfortable feel with each step. The supportive sole ensures that you can walk confidently and comfortably, whether it's for a quick stroll or a longer journey.
In conclusion, Allbirds shoes epitomize the perfect blend of sustainability, comfort, and style. With their innovative use of eco-friendly materials, commitment to a minimalist aesthetic, and dedication to reducing their carbon footprint, Allbirds has carved a niche for itself in the footwear industry, offering consumers a conscientious choice for their everyday footwear needs.
---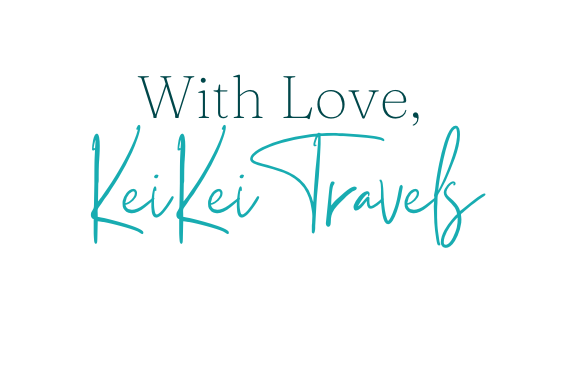 KeiKei is a London-based award-winning journalist and videographer with a degree in Broadcast Media and Journalism from the University of the West of Scotland and an extensive reporting background in news, entertainment, travel, and lifestyle.
KeiKei has travelled the globe interviewing, reporting and reviewing. Her work has been published in worldwide media outlets including, The New York Post, The Guardian, The Mirror, The Daily Mail, National Geographic and Conde Nast publications.