Israeli and Middle Eastern food is super in trend right now and Bala Baya based in London's trendy Southwark area and only a short walk to London Bridge is serving up the most beautiful brunch dishes packed with huge flavours.
A friendly and lively restaurant, Bala Baya brings the essence of Tel Aviv to Bankside's Union Street Arches and is the first stand-alone project from Israeli born Chef Eran Tibi, whose vibrantly progressive cuisine pays homage to his roots.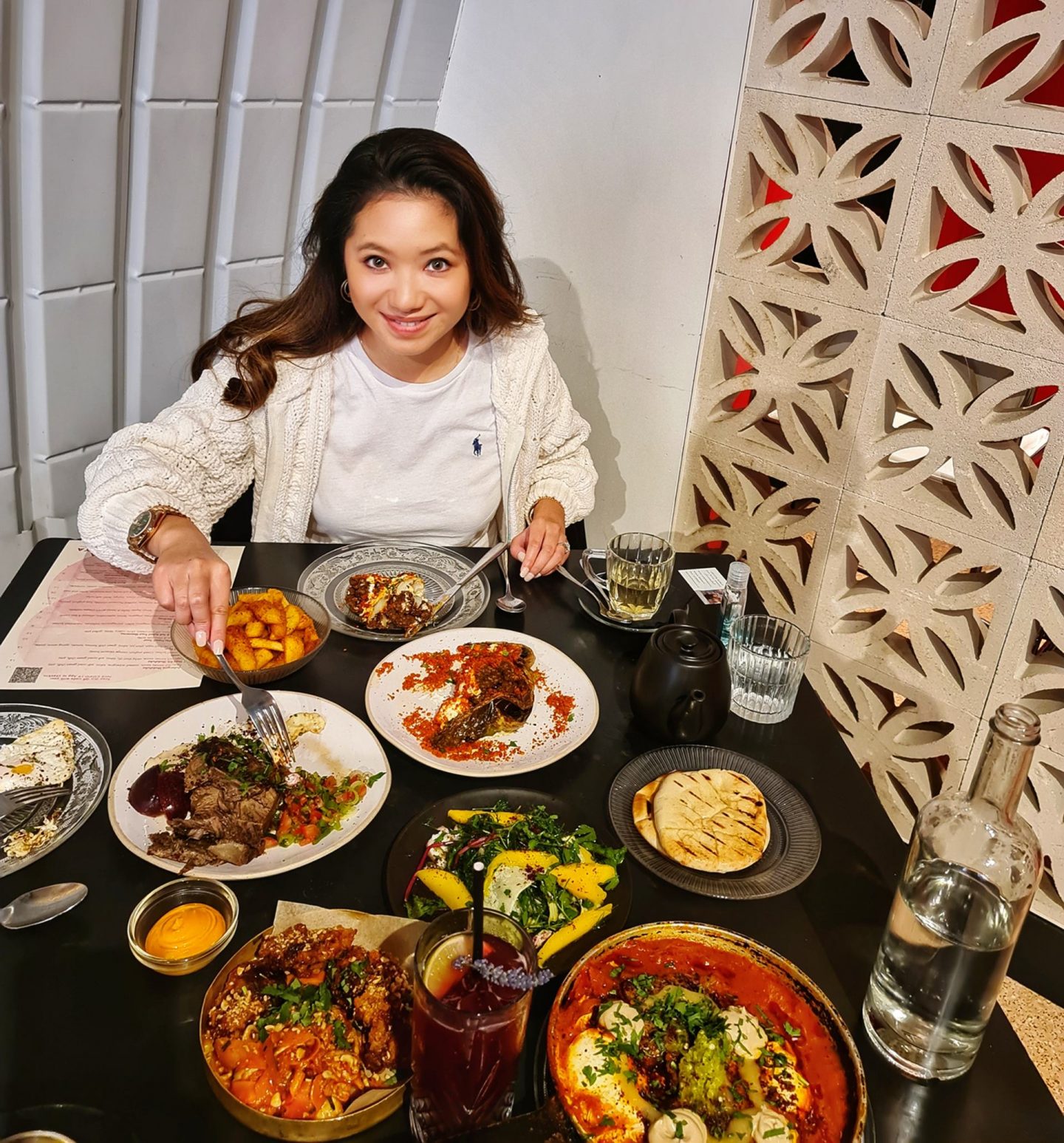 We were recently invited to review the restaurant's weekend brunch menu and instantly found ourselves transported to a place far, far away; from its homemade warm and super soft pitta bread to the colourful salads and shakshouka, this Bala Baya does not disappoint in the food or service department.
The restaurant draws its creations from traditional Israeli dishes whilst adding the unique essence of Bala Baya – the restaurant is all about embracing sharing in its true form with a hands-on, hands-in approach to family-style dining that focuses on the pure enjoyment of fresh, sustainably sourced ingredients.
The brunch menu is separated into three sections; brunch, small plates, and Mezza, it's the kind of food that you'll want to enjoy with a close friend or loved one, spending a few memorable hours enjoying the flavours mixed with good company – trust me, the food is so good, you'll have something to talk about.
We asked for a little help from the server – who was incredibly knowledgeable, honest, and friendly – which dishes we MUST try and after much deliberation we went for a rather large selection of plates, allowing us to try something from each section.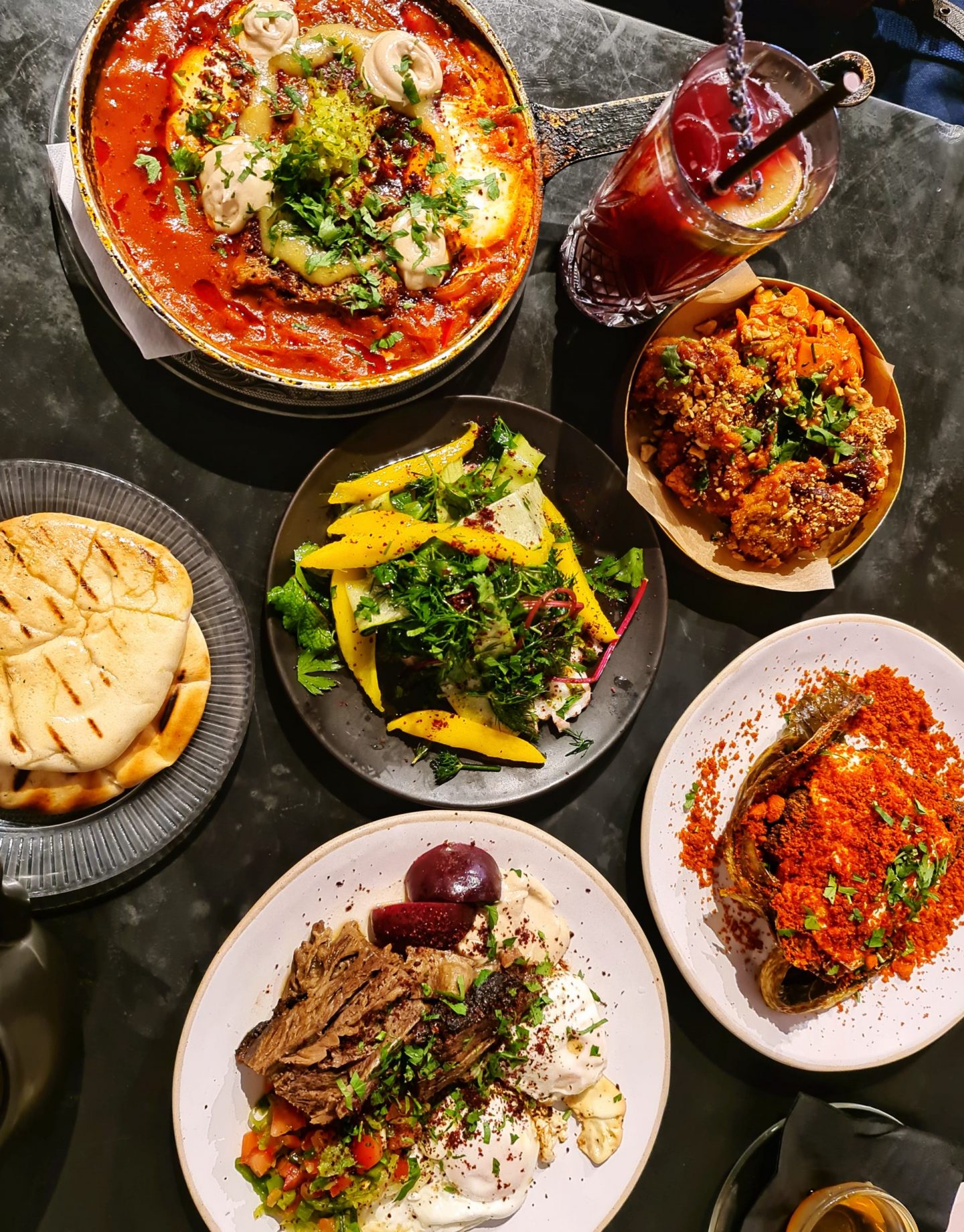 From the brunch section, we ordered the Steak & Eggs; comfort food at its absolute best, and seasoned to perfection. A fantastic combination of sticky beef short rib, fried eggs, plum jus, tahini, green chilli, harissa, tomato, and pita. Being big fans of short rib, we also ordered the Short Rib Shakshuka served in a rich tomato sauce in a cast iron pan – delicious and insanely Instagrammable.
When it came to the small plates, I found myself wanting to order everything. In the end, we went for the Cauliflower Steak Crumb; fried cauliflower, pomegranate molasses, and smoked parmesan crumble with a lime and yoghurt dressing, as well as the Crispy Sticky Crunchy – deep-fried chicken thighs which tasted almost like they had been coated in Kellogs crunchy nut, with the juiciest most tender chicken thigh on the inside – incredibly moreish.
On the drinks menu, you'll also be spoilt for choice, with an array of beverages to compliment the food. With a large selection of white, red, rose or sparkling wine, teas, coffees, and even freshly pressed cordial, made every morning in the Bala Baya kitchen. I opted for the Blackberry cordial and it was like drinking Summer in a glass.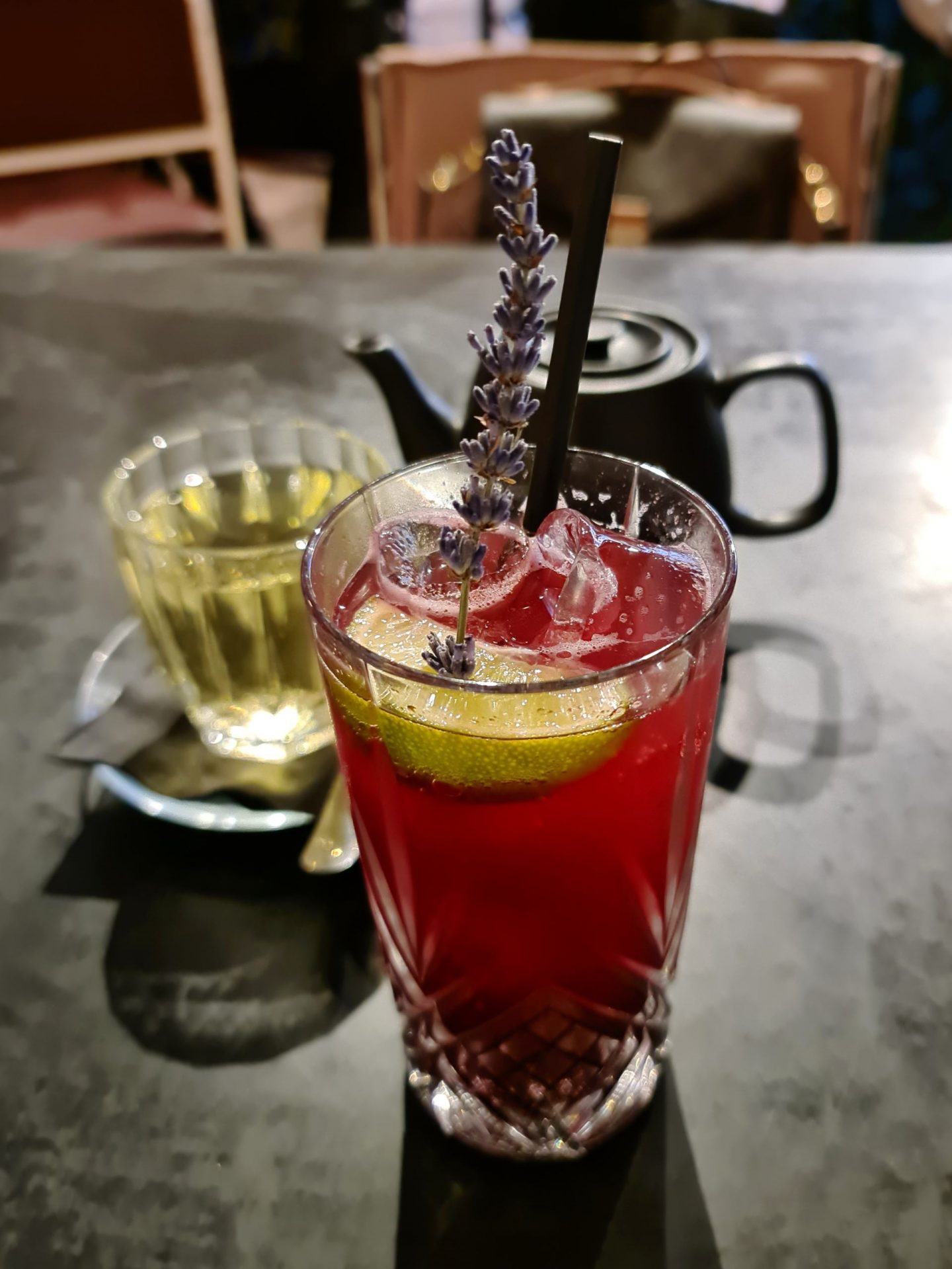 The space itself is fantastic, tucked away in a side street of Southwark, and located within the old arches, the area is automatically cool and has a trendy young vibe. Inside, it is light and airy with plenty of incredible lighting and exposed piping and brick to stare at, giving it an industrial arty feel.
To end the brunch we still managed to find the space for dessert (that's a separate stomach, am I right?) and we opted for The Cheesecake – a white chocolate, salted caramel heaven topped with mango and yuzu and tahini crumble – absolute perfection.
---
The Verdict? 8/10
A superb location, stylish interior, helpful and friendly service topped off with visually beautiful and flavourful dishes that make you want to book a flight to Tel Aviv asap.
https://balabaya.co.uk/
bookings@balabaya.co.uk
020 8001 7015
---