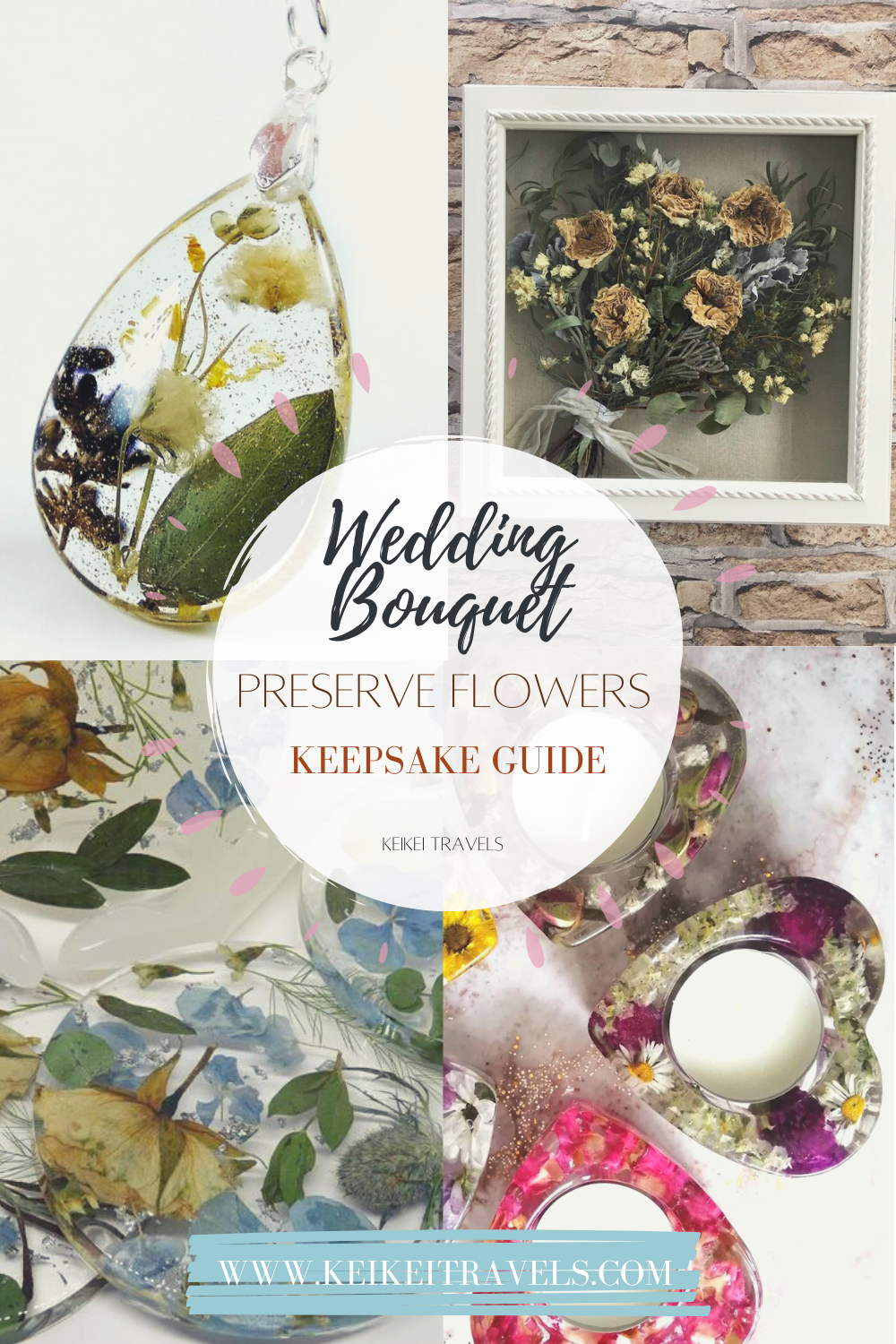 No bride wants to say goodbye to their wedding bouquet. Especially not after all the careful planning and flower budgeting that went into picking each and every stem, that accompanied you on one of the most special walks of your life.
If you're sentimental like us and you want to preserve your wedding bouquet but aren't quite sure how? Below are a few of the loveliest ideas that will keep the magical memories of your wedding day alive in the form of a keepsake you can share with generations to come.

---
Have Your Flowers Dried & Framed
What better way to preserve your wedding flowers than to have them professionally dried and presented in a unique display frame to treasure forever? Each bouquet is delicately dried by a qualified florist, before being arranged inside a stunning ivory boxed frame with the utmost care.
Each frame has hooks on the back for attachment to a wall so you can hang your wedding flowers above your bed or in the hallway as a daily reminder of your special day.

---
Custom Made Heart Tea Light
Light your love with the warmth of this exquisite candle as it encapsulates the beauty of your own smallest flowers or larger flower petals, to create a one-off, unique, tealights to treasure and remind you of your big day.
The tea light holders can be purchased in multiples to make a stunning set or individually, either way they'll make for a great talking point when you have guests over.
---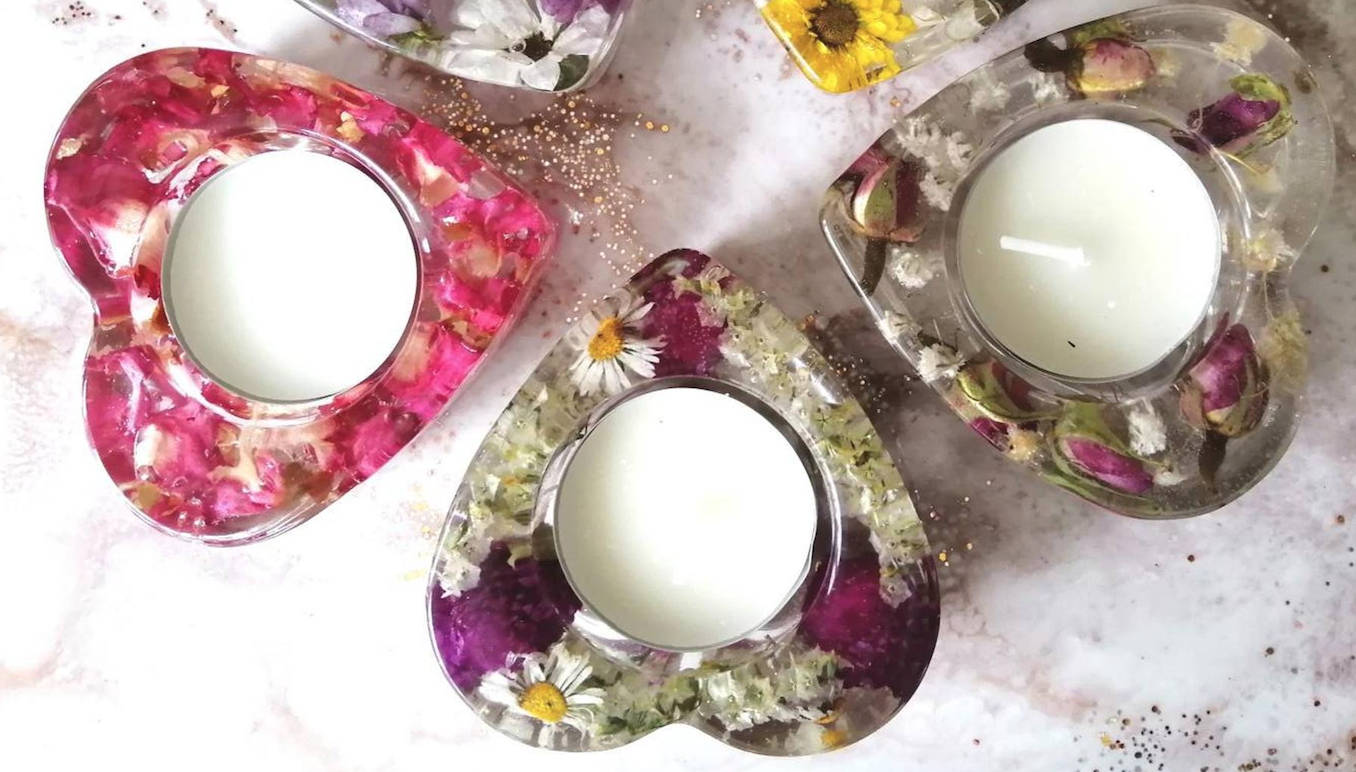 ---
Floral Resin Letters
Spell out your new surname with these unique resin letters filled with your wedding flowers. These handmade floral monograms will make a special addition to any home – from your mantelpiece to your bedside or bookshelf – these personalised letters are a truly special way to remember the most special of memories.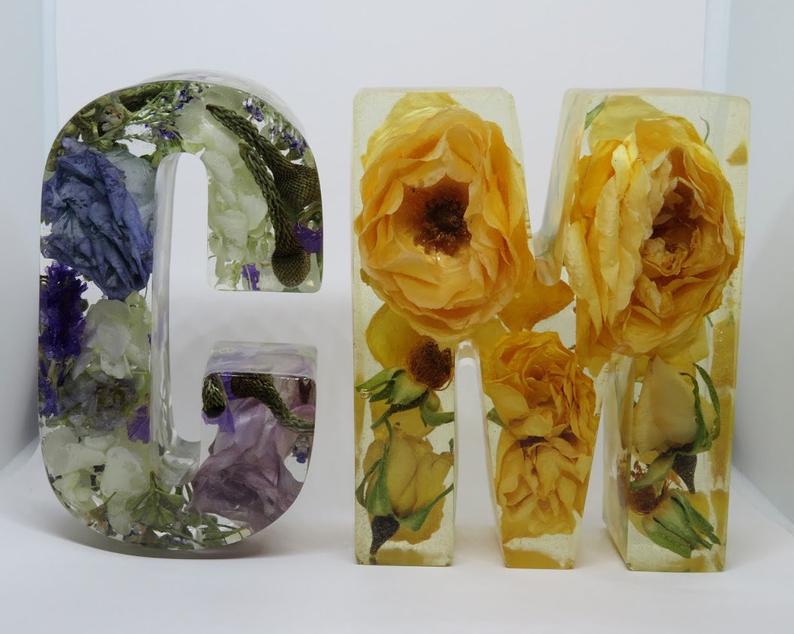 ---
A Delicate Necklace For You & Your Bridesmaids
Keep your wedding bouquet with you at all times in the form of this delicate and personalised handmade necklace created with the petals from your flowers.
Every necklace created is one of a kind and can be personalised, from the shape of the pendant to the colour of the chain and additional touches such as glitter or gold flakes.
The pendant is suitable for wedding confetti, small flowers, petals, and small even pieces of greenery. This keepsake is ideal not only for any bride but also as a gift for others that might have played a special part in your wedding day.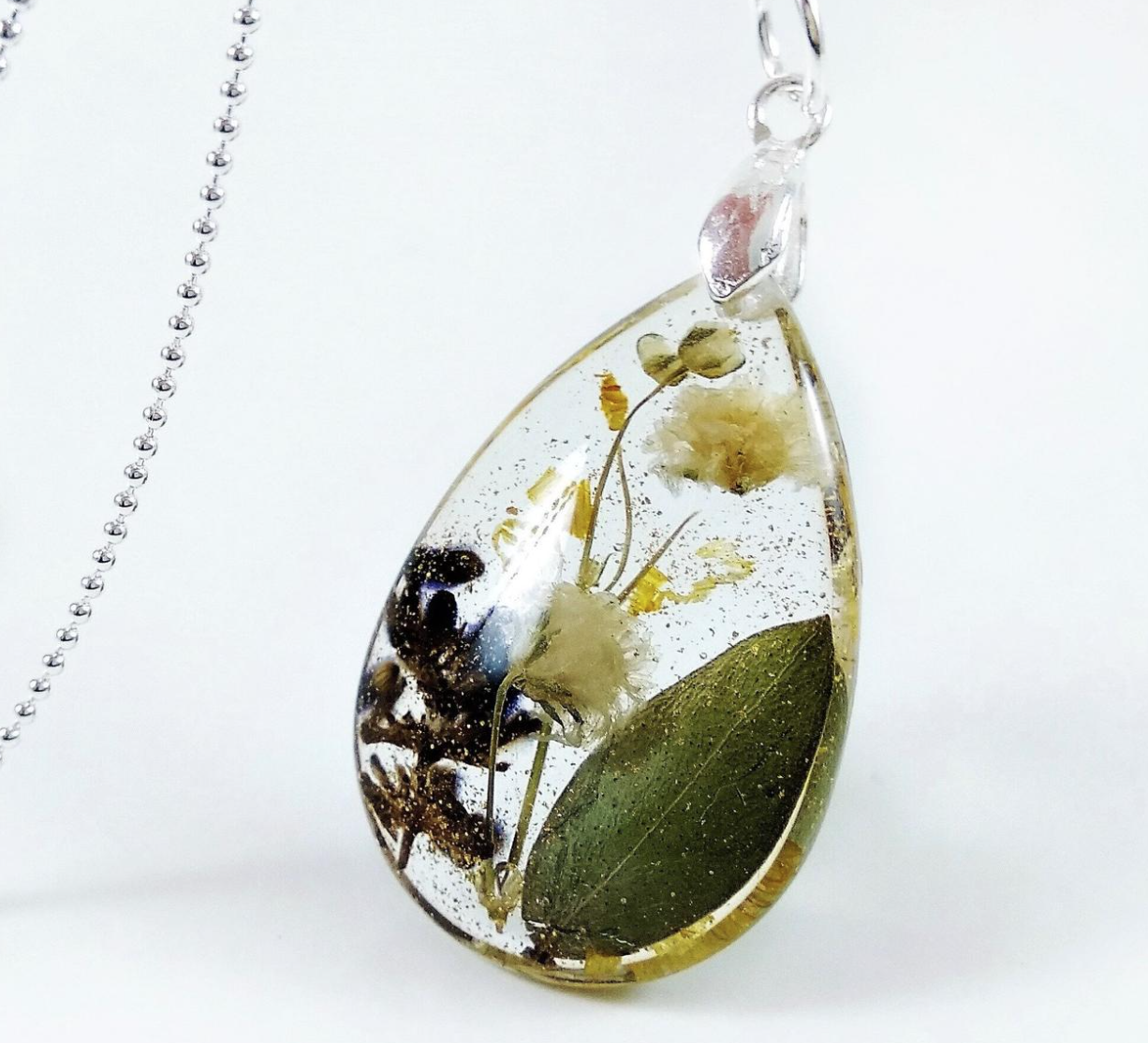 ---
Cup & Mug Coasters
A cup of tea is sure to be that much sweeter after being rested on these intricate circular coasters. No two are ever the same – making it the perfect gift for you or your loved ones if you have enough dried flowers to go around. The detail of your wedding flowers can be seen in perfect detail in the resin and will make for the ideal home decor.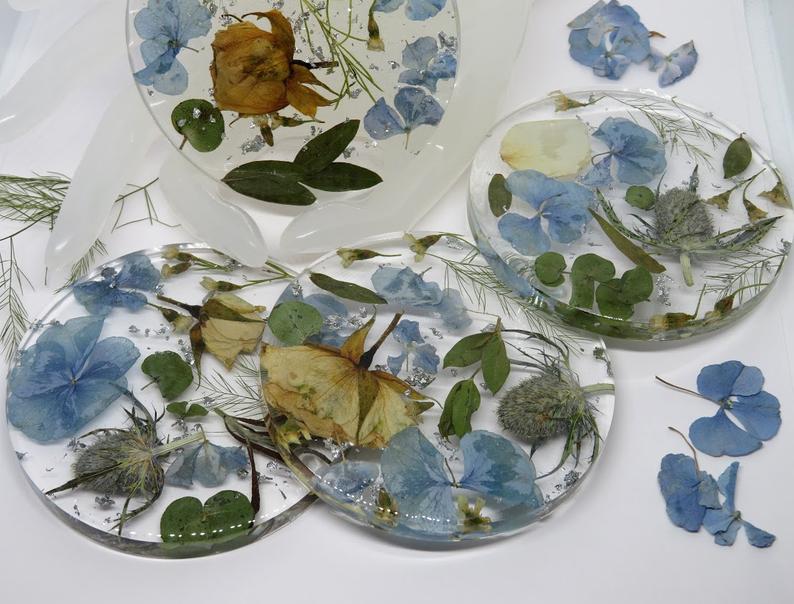 ---
Flower Keepsake Ring
Can we ever have enough accessories? Well, yes, but you won't want to wear any other ring (besides your wedding rings) again once you add this keepsake ring to your jewellery box. This stunning piece of jewellery is ideal keepsake and made to order with your wedding bouquet.
As it is created entirely out of resin, it is extremely light and comfortable to wear and sure to compliment your wedding rings in beauty and memory.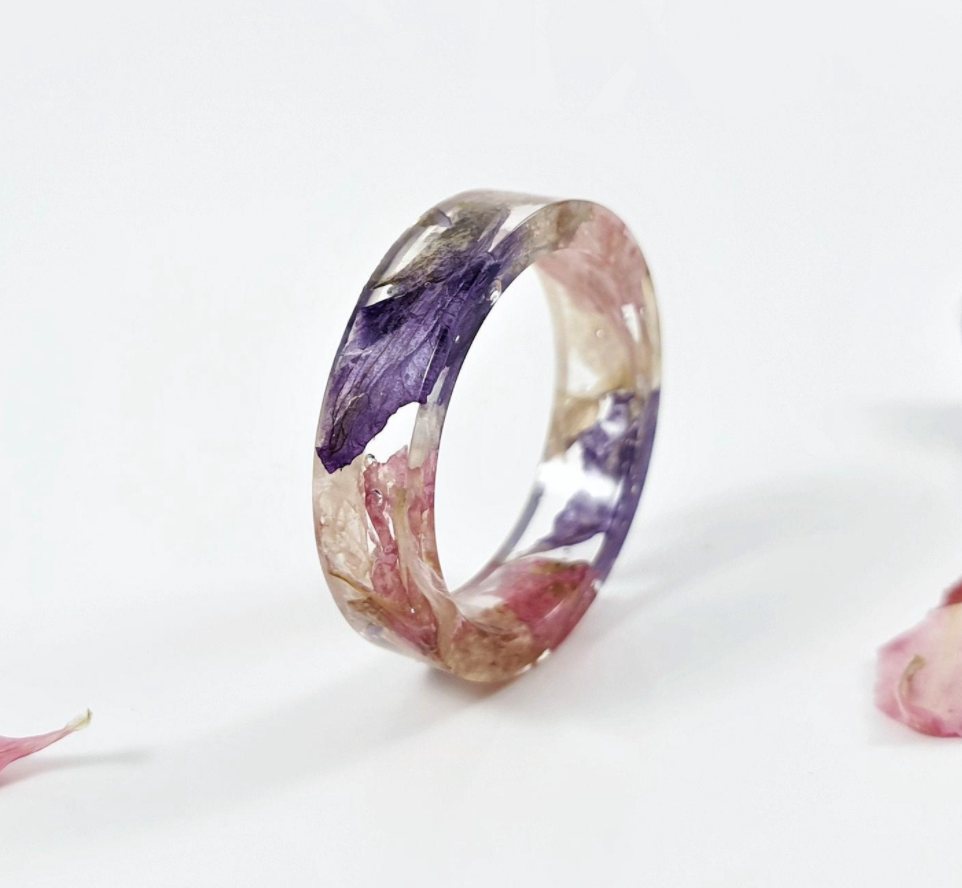 ---