The world has been watching as the United States of America welcomed Joe Biden as its 47th President, and Kamala Harris as the first woman, and the first black and Asian American, to be Vice-president-elect last month.
Ushering in a new era and hopefully a year of bountiful travel, we've put together our round-up the best of the USA – from wellness experiences and festivals to epic ski holidays and learning experiences.
---
75 Years of Aspen Snowmass, Colorado
The legendary Aspen Aspen Snowmass turns 75 in winter 2021, and will be celebrating in it's usual glamorous style! Visitors to the mountain can experience epic powder days on four world-class mountains, whether it's Aspen Mountain's famous challenging runs, tackling the USA's biggest continuous vertical drop (1,343m) at Snowmass, or trying Buttermilk's beginning trails. For a true premium experience stay at Aspen's only Five-Star Five-Diamond property The Little Nell, which offers ski-in/ski-out access to Aspen Mountain. Off the mountain guests can enjoy a plethora of cultural, philanthropic and thought-provoking experiences from the likes of the Aspen Art Museum, the Aspen Institute and Aspen Music School. Additionally, not only is Aspen Snowmass one of the world's best ski resorts, but it's also one of the world's leading sustainable travel companies, so visitors can rest assured that a stylish holiday to the mountains also gives back to the environment and local community through Protect Our Winters and Aspen Center for Environmental Studies.
---
Celebrate 100 Years of Ansel Adams Photography in Yosemite Mariposa, California
Enthralling visitors with its diverse terrain, abundant wildlife, and incomparable scenery, the 750,000 acres Yosemite's soaring cliffs, cascading waterfalls, and lush meadows make it one of the USA's most iconic spots. Legendary photographer Ansel Adam first visited Yosemite National Park in 1916, aged just 14. He was struck by the beauty of the park and took his first photographs, beginning a lifetime of documenting one of the world's natural wonders. 2021 marks 100 years since Ansel Adams' photographs were first published, so the perfect excuse to hone those photography skills you picked up over lockdown! Yosemite is a big place, and with so many beautiful locations and the ever-changing nature of the light, it can be helpful to have someone show you around. The Ansel Adams Gallery is a historic business, founded in 1902 and continuously run by Ansel Adams' family. The Gallery runs photography classes, workshops and can even arrange private, customised photography guides to help budding photographers form a deeper connection with the park and get the best shots with help from a pro.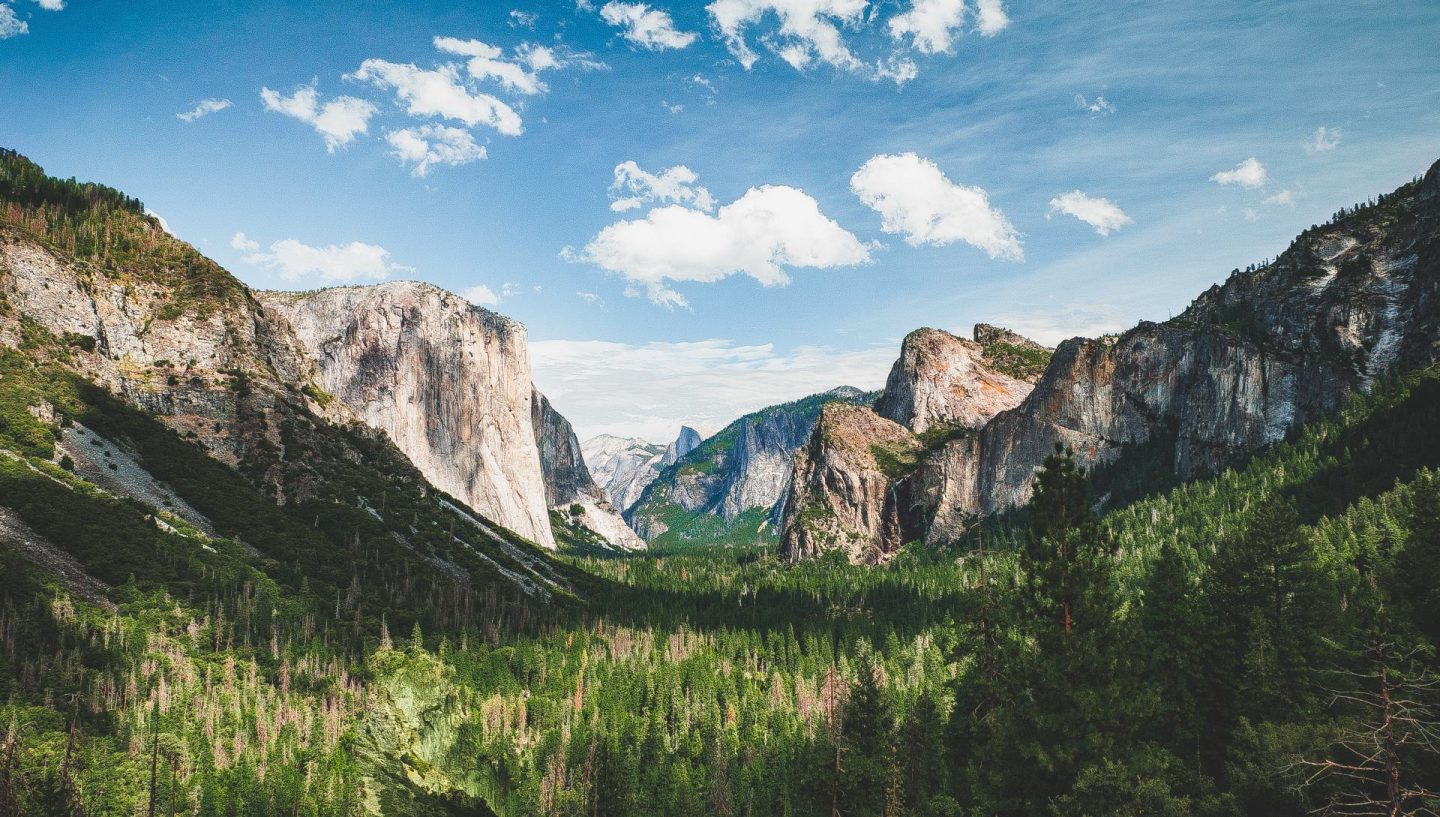 ---
Rocky Mountaineer arrives in Colorado
Rocky Mountaineer plans to bring its luxury train journeys to a new route through Colorado in August 2021, on its first ever rail journey in the USA. The Rockies to the Red Rocks route (which can be experienced eastbound or westbound) will be a two-day rail journey between Denver, Colorado, and Moab, Utah, with an overnight stay in Glenwood Springs, Colorado. Rocky Mountaineer operates multi-day, daytime train journeys that feature incredible scenery, regional cuisine, and attentive service in its spacious, glass-domed train coaches. The new route will launch with a preview season of 40 departures across ten weeks from 15th August to 23rd October 2021. The two-day rail journeys, including a one-night hotel accommodation in Glenwood Springs, will start from $1,250 USD (approx. £1012.50) per person.
Before commencing their rail adventure, visitors will have the opportunity to spend a few nights exploring the 'Mile-High' city of Denver or combine this rail journey with an extended stay in other parts of the state such as the Rocky Mountain National Park, former gold-rush mining town Durango or the UNESCO World Heritage Site, the Mesa Verde National Park.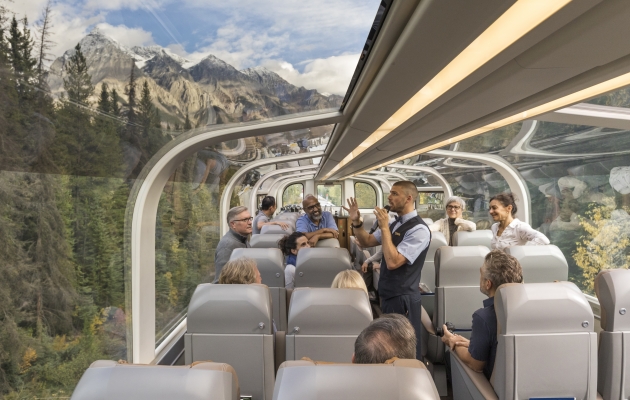 ---
Ocean views and Shaman sessions on the edge of Big Sur
High atop the cliffs of Big Sur, 1200 feet above the Pacific Ocean, sits Post Ranch Inn, a sanctuary for the soul. Recognised as one of the top luxury and wellness resorts in the U.S., the 39 room resort offers the ultimate destination for romance, relaxation and rejuvenation. The property's Treehouse, Mountain House and Butterfly Rooms have recently been updated, whilst the popular Ocean Houses have had a total refurb (the first since 1992). Featuring recycled and sustainable materials, including redwood from locally-sourced wine barrels on all walls and reclaimed denim insulation, the rooms feature new bathrooms and custom furniture. Three of these Ocean Rooms now include indulgent private soaking tubs on the outdoor deck, with uninterrupted ocean views.
Sierra Mar, the on-site award-winning restaurant, boasts one of the largest wine selections in North America, with over 14,000 bottles. Guests enjoy locally foraged ingredients often discovered along the lush coastline and nearby mountains, as well as in the bountiful Chef's Garden located on-site. Among the wide range of nurturing treatments available at the spa, there is the very unique Shaman Journey session. In the sacred and safe space of the medicine wheel, a shaman engages the forces of nature and the ancient wisdom of the ancestors to help create lasting changes for physical, mental and emotional well being.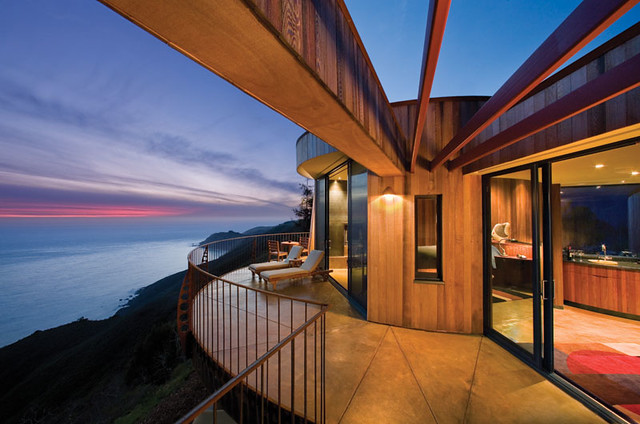 ---
Mountains, Beers & Bluesapalooza in Mammoth Lakes, California
Mammoth Lakes is known for its incredible skiing, but it's also one of California's hidden secrets for an epic summer road trip – think hiking, fishing and mountain biking. All that activity might leave visitors feeling thirsty, but the good news is that craft brewing is big in Mammoth Lakes, and at 8,000+ ft above sea level, Mammoth Lakes is home to the highest elevated breweries on the West Coast. Head to California's High Sierra on 5th – 8th August, 2021, to experience over 85+ craft breweries/cideries pouring drinks from around the U.S., all set in the stunning adventure playground of Mammoth Lakes. The annual four-day Mammoth Festival of Beers & Bluesapalooza also features more than 20 bands on two stages performing blues, rock, R&B and soul. Come and celebrate a different side of California.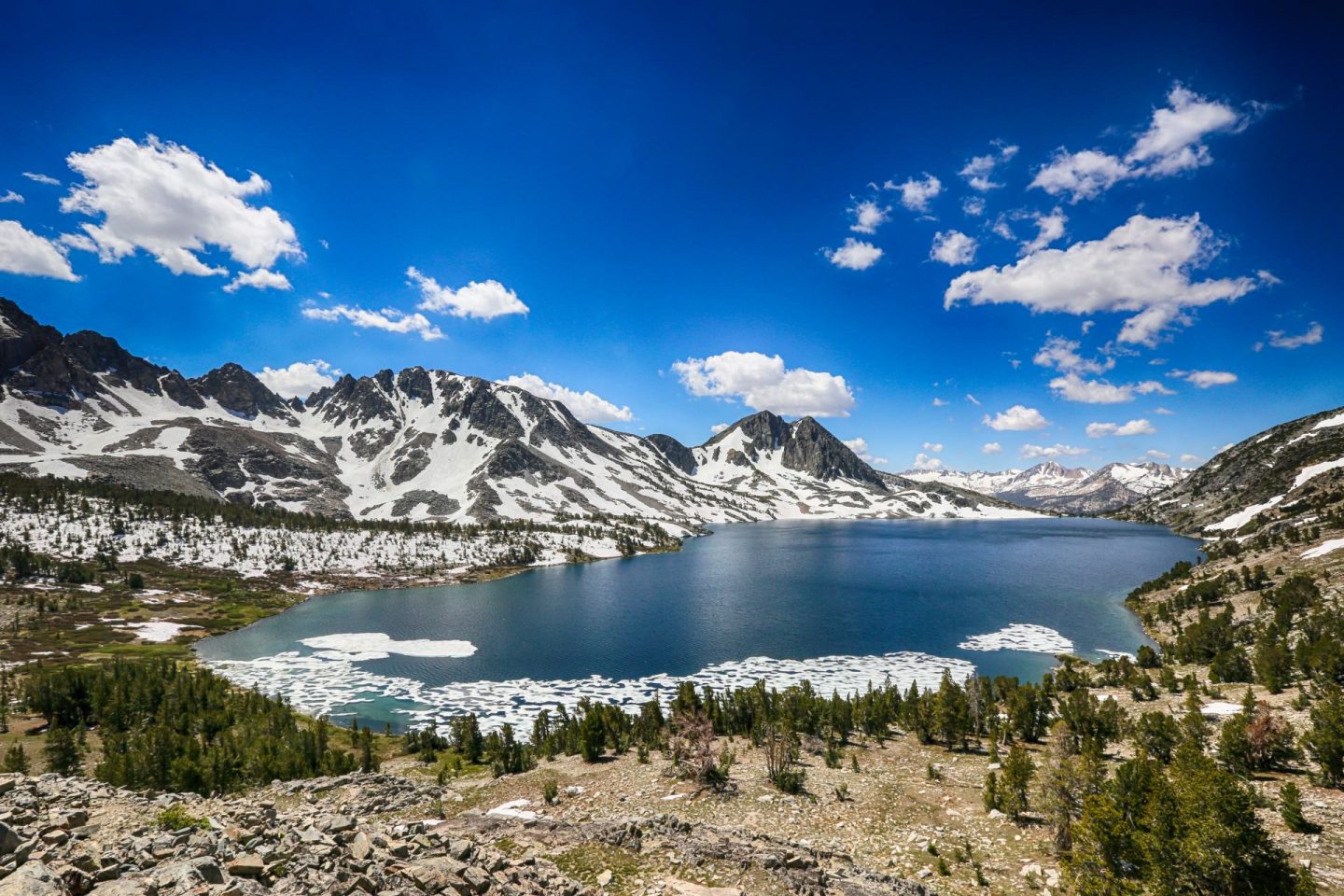 ---
Visit America's Farm to Fork Capital, Sacramento
Sacramento, California's state capital, is America's Farm-to-Fork Capital, which means there's never any shortage of food and drink events. The highlight each year is Visit Sacramento's annual Farm-to-Fork Festival, which celebrates the region's incredible food and agriculture. Luckily this year the harvest season's most anticipated music and food festival will return to Sacramento's Capitol Mall in September 2021. Top music artists will headline the festival's two-day concert series, and visitors will find more than a mile of local food from top chefs, regional wines, craft beer tasting, cooking demonstrations and much more. The Street Festival is admission-free. In addition, the Tower Bridge Dinner is one of the U.S's most unforgettable dining experiences as hundreds gather to enjoy a locally sourced dinner prepared by some of the region – and the world's – top chefs, served open air on Sacramento's famed Tower Bridge.
---
Sleep under the stars at glamping resort, California
New glamping resort, Under Canvas, is popping up in Groveland – the gateway town to the northern entrance of Yosemite National Park – in 2021. Offering an inviting way to get in touch with the outdoors without sacrificing the comforts of home, the resort will offer 99 seasonal glamping units tailored to couples, families and kids. With locations across the US, Tuolumne County will be Under Canvas's first California location.
---
Rack up those missed powder days at Deer Valley, Utah
With many missing out on their ski fix this year, winter 2021 is all about hitting the mountains! Deer Valley Resort, Utah, was recently named the United States' Best Ski Resort by the World Ski Awards for an eighth consecutive year (2013-2020). The ski-only resort offers 21 chairlifts, 103 ski runs, six bowls, 300 annual inches of powder, 2,026 acres of alpine skiing, combined with 5* service – 14 restaurants, three elegant day lodges, and hundreds of Deer Valley managed premium accommodations. For true luxury try newly expanded Golden Hirsch Accommodations.
---
City break on two wheels in Pittsburgh, Pennsylvania
Pittsburgh prides itself as being a walkable city with a multitude of cultural attractions spanning galleries, museums and gardens, 165 green spaces and parks, and a diverse culinary scene all within close proximity to each other. For the next 10 years however, Pittsburgh is turning its attention to its cycling enthusiasts and implementing 120 miles of planned improvements, including bike lanes, trails and low-traffic streets called "neighbourways". Dedicated to improving the lives of those who enjoy outside space and exercise, the Pittsburgh Bike(+) pledge aims to create a more affordable transport network and reduce transportation related emission by 50% by 2030.
Supported by its unique positioning – at the unique confluence of three rivers unlike any other in the world, these clean and accessible waters have become an icon of Pittsburgh's environmental transformation where visitors can enjoy the 24 miles of riverfront trails navigating the city and its attractions at a leisurely pace.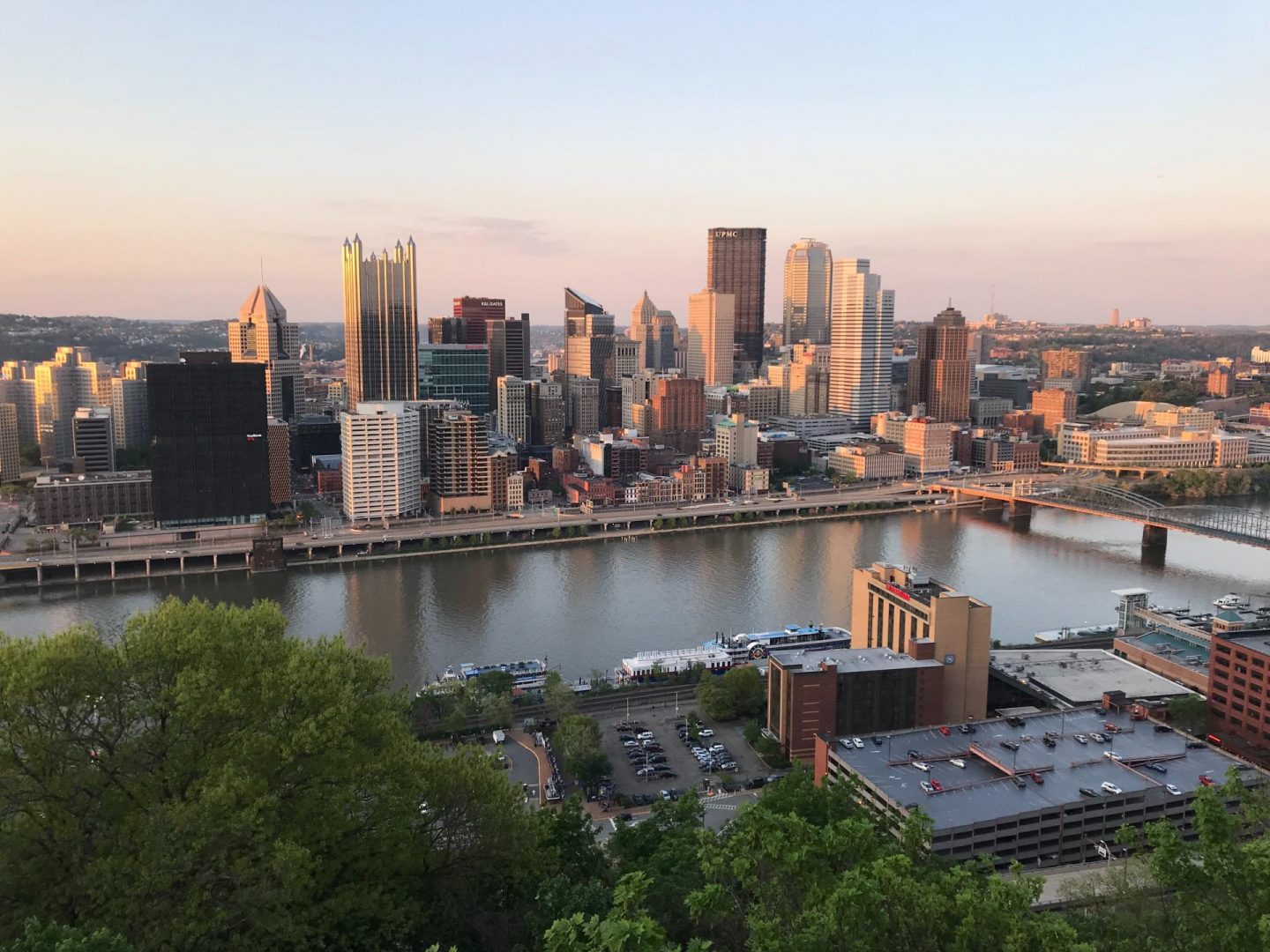 ---
Bodie Ghost Town's Arrested Decay
Bodie State Historic Park is a genuine California gold-mining ghost town and one of America's most atmospheric ghost towns. Visitors can walk down the deserted streets of a town that once had a population of nearly 10,000 people. People flocked to Bodie in 1875 and transformed it from a town of a few dozen to a lawless wild west, where brothels, shootouts and killings were rife. Winter used to bring 100 m.p.h. gusts, 20-foot snow drifts and single-digit temperatures, which only adds to its eerie image. Only a small part of the town survives, preserved in a state of "arrested decay." Interiors remain as they were left and stocked with goods. Designated as a National Historic Site and a State Historic Park in 1962, the remains of Bodie are being preserved in a state of "arrested decay". Today this once thriving mining camp is visited by tourists, howling winds and an occasional ghost…Bodie visitors will want to leave every nail, rock, and stick exactly as they see it. People have been known to experience a string of nightmare events after helping themselves to Bodie souvenirs!
---
Wellness and outdoor adventure in Florida's Paradise Coast
Situated on 30 miles of pristine, soft white, sandy beaches – not to mention award-winning, the gentle waters of the Gulf Of Mexico and wild adventures in the Everglades make Florida's Paradise Coast the ultimate holiday. Combining both the relaxing beach holiday vibe with blue skies, blue waters and bottle nosed dolphins, with the added option to include luxurious spa and dining, Florida's Paradise Coast also provides adventurous outdoorsy types with miles of wetlands to explore in the Everglades and Ten Thousand Islands. This chain of islands and mangrove islets located just off the coast of Marco Island spans over 230 sq miles and visitors are encouraged to explore these scenic beaches via the many guided tours of offer or simply hire a boat and moor up on your very own private island and watch the world go by.
---
Search for Gold on a California Road-trip
www.yosemite.com / www.visittuolumne.com / www.sacramento.com
Given the size and diversity of California, plus the 400,000 miles of roadways and 840 miles of coastline, the Golden State is the perfect place for visitors to immerse themselves in nature and take that epic holiday they missed out on in 2020. Travel back to the Gold Rush era along Highway 49, where charming mining towns dot the route, surrounded by the panoramic vistas and bubbling streams of the western Sierra Nevada foothills, before finishing up in California's state capital, Sacramento on this epic California road-trip.
The 300-plus mile road—also known as the Gold Rush Trail and Gold Chain Highway—begins in Oakhurst before heading north to a string of historic towns that have maintained their 1850s charm. Stop by the California State Mining and Mineral Museum in Mariposa for a quick Gold Rush history lesson, and check out the 1854 courthouse, which is still in use today! Here you can either continue north or stop by Yosemite National Park for a day or two to see one of the most iconic spots on earth. Back on Highway 49 and it's time to check out the Hotel Jeffrey, a historic spot in Coulterville that claims John Muir and Theodore Roosevelt as past visitors. Continue north to dive deeper into Gold Rush history in Jamestown, either on board an antique steam locomotive at Jamestown's Railtown 1897 State Historic Park or as you pan for gold. Continue on to Sonora, a classic Mother Lode town before heading to nearby Columbia State Historic Park, where costumed docents lead historic tours.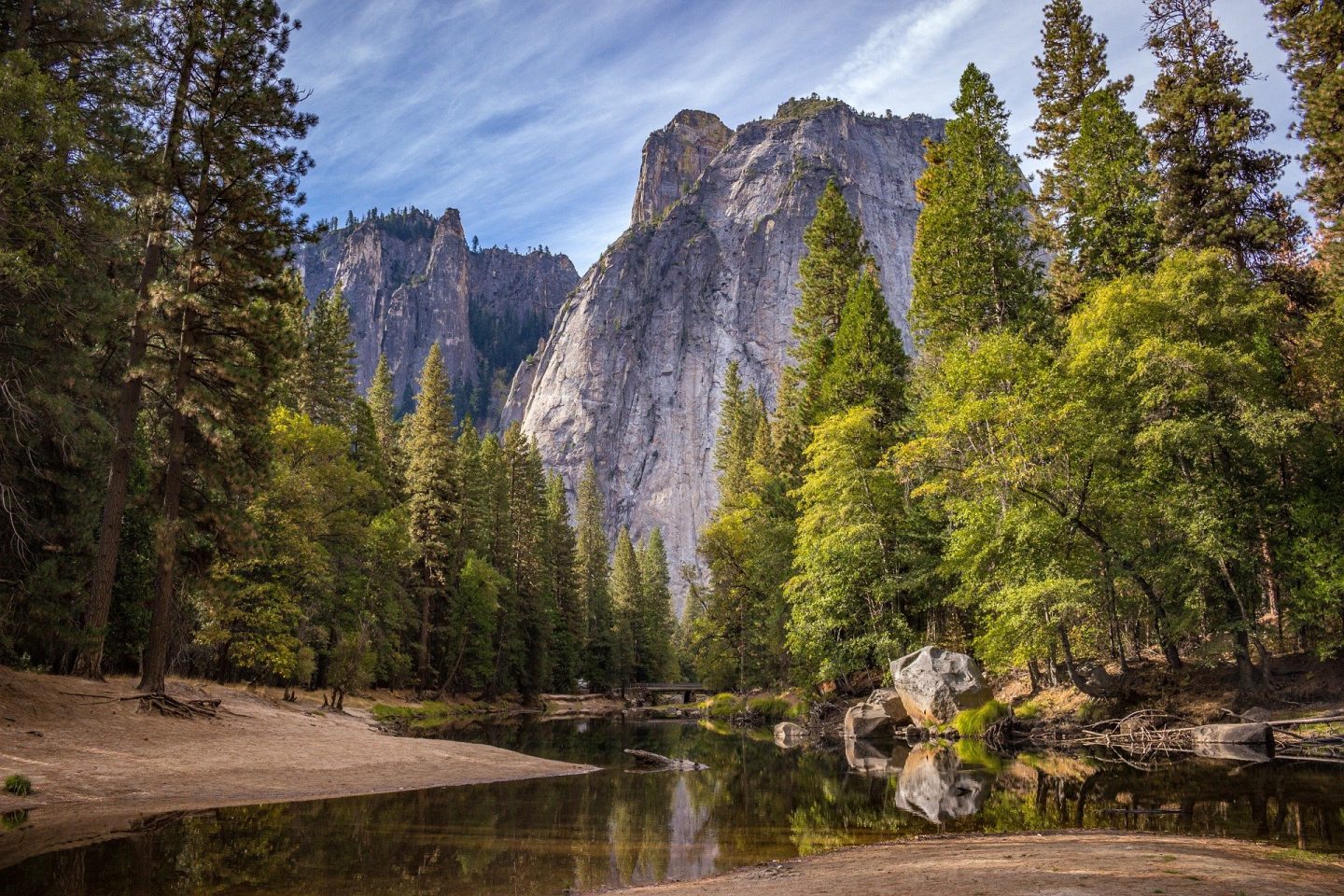 Finish up in Sacramento where visitors can find remnants of the Gold Rush at the Old Sacramento Waterfront, California State Railroad Museum, Sacramento History Museum and Sutter's Fort. Time it right and the road-trip can include Sacramento's Farm-to-Fork Festival, held every September. Top music artists headline the festival's two-day concert series, and visitors will find more than a mile of local food from top chefs, regional wines, craft beer tasting, and cooking demonstrations all celebrating the region's incredible food and agriculture.
---