In light of the vaccine being rolled out around the world, UK travel industry figures state that there is a growing "vaccine confidence" about 2021. It appears that the over 50s are taking the lead in travel bookings. TUI, the UK's largest tour operator, says 50% of bookings on their website are currently by over-50s.
See below our top picks for the over 50s to plan, book, and enjoy including epic trips from cycling tours in Morocco to rail journeys around Colorado.
---
EUROPE
Miles of beaches, rolling hills, and mountainous regions to explore – Montenegro
https://see.montenegro.travel/en
Montenegro is the rising star of the Med, with five national parks, 294 km of coastline and one of the deepest canyons in Europe, it's ideal for those who love a good stroll with their sightseeing. Spanning approximately the same size as Northern Ireland, this Balkans treasure packs a lot into its offerings and is the perfect mix of adventure and relaxation.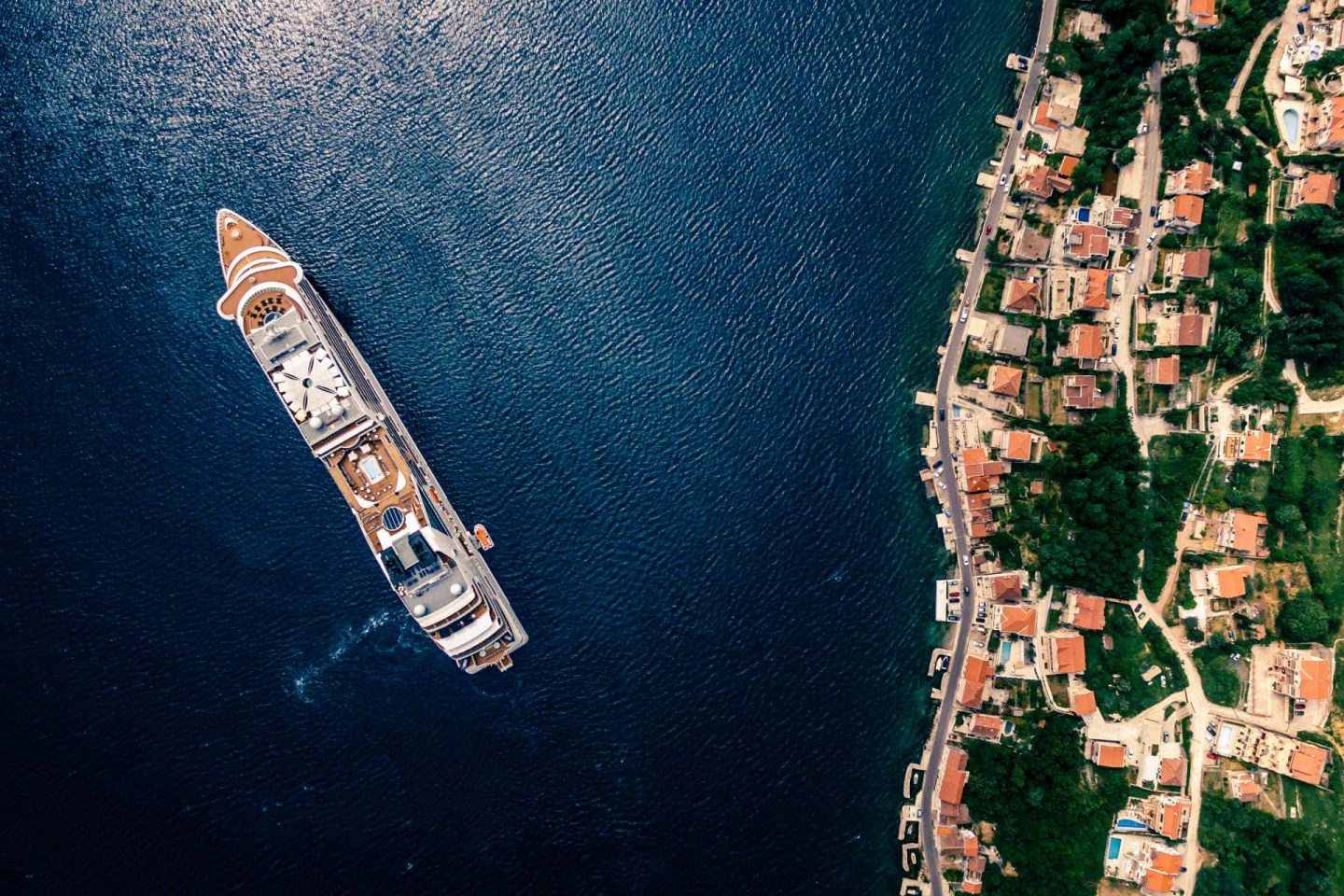 Old coastal towns, including Kotor, Budva, Bar, Herceg Novi and Centijine are worth a visit each offering a unique look into Montenegro's history through architecture, landmarks and cultural institutions. The Bay of Kotor is renowned for its spectacular scenery – towering cliffs plunging into tranquil, deep blue waters. Inland, Lovcen National Park is ideal for a day trip and home to the mausoleum of Petar II at the top of the mountain. The country is well-situated for holidaymakers looking for sun, sea and the warm breeze in the late summer/early Autumn from the Adriatic.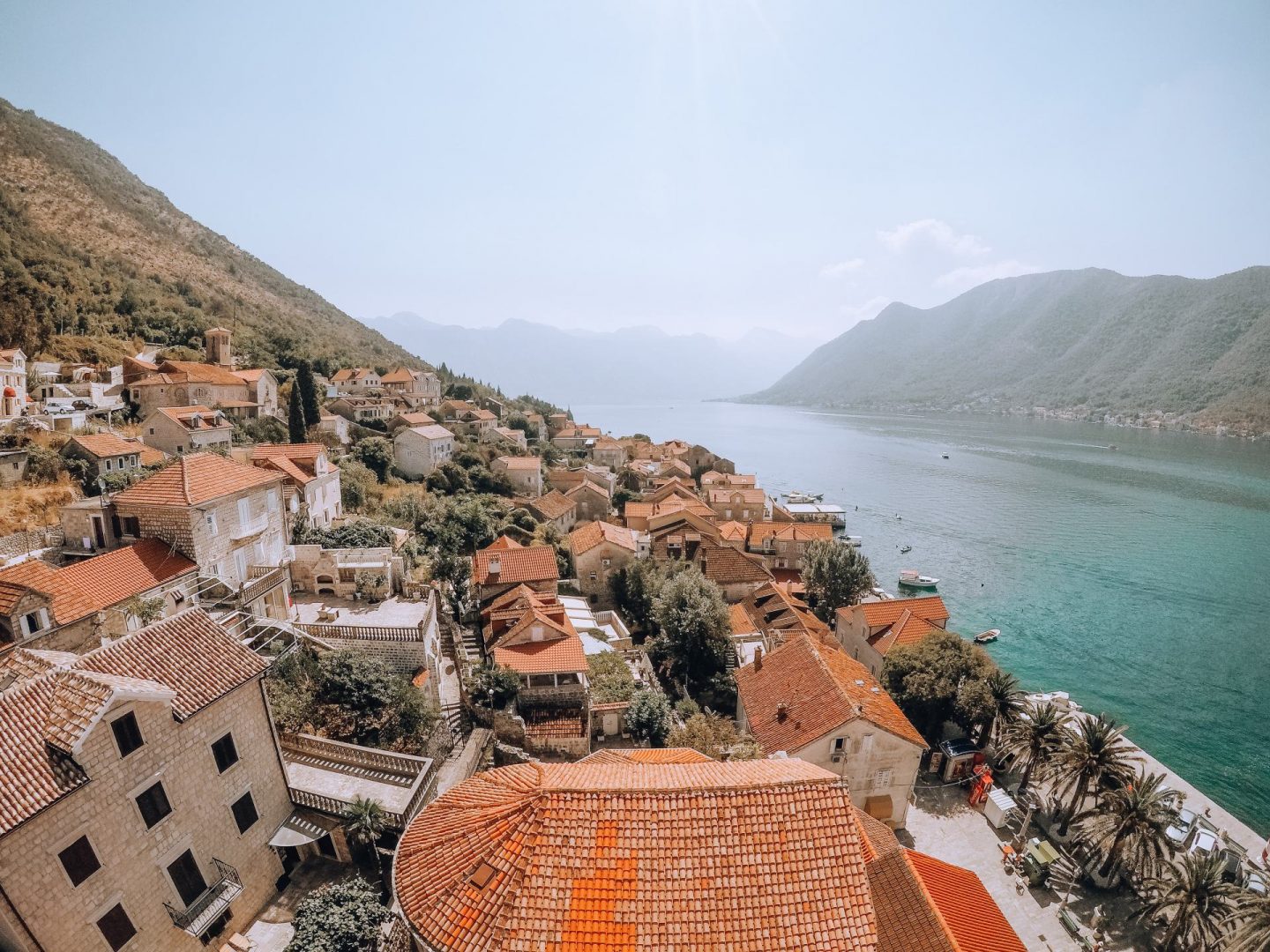 ---
USA
City break on two-wheels – Pittsburgh
Pittsburgh prides itself as being a walkable city, easy to navigate and with a multitude of cultural attractions spanning galleries, museums and gardens, 165 green spaces and parks, not to mention a diverse culinary scene. For the next 10 years however, Pittsburgh is turning its attention to its cycling enthusiasts and implementing 120 miles of planned improvements, including bike lanes, trails and low-traffic streets called "neighbourways". The pledge aims to create a more affordable transport network and reduce transportation related emission by 50% by 2030.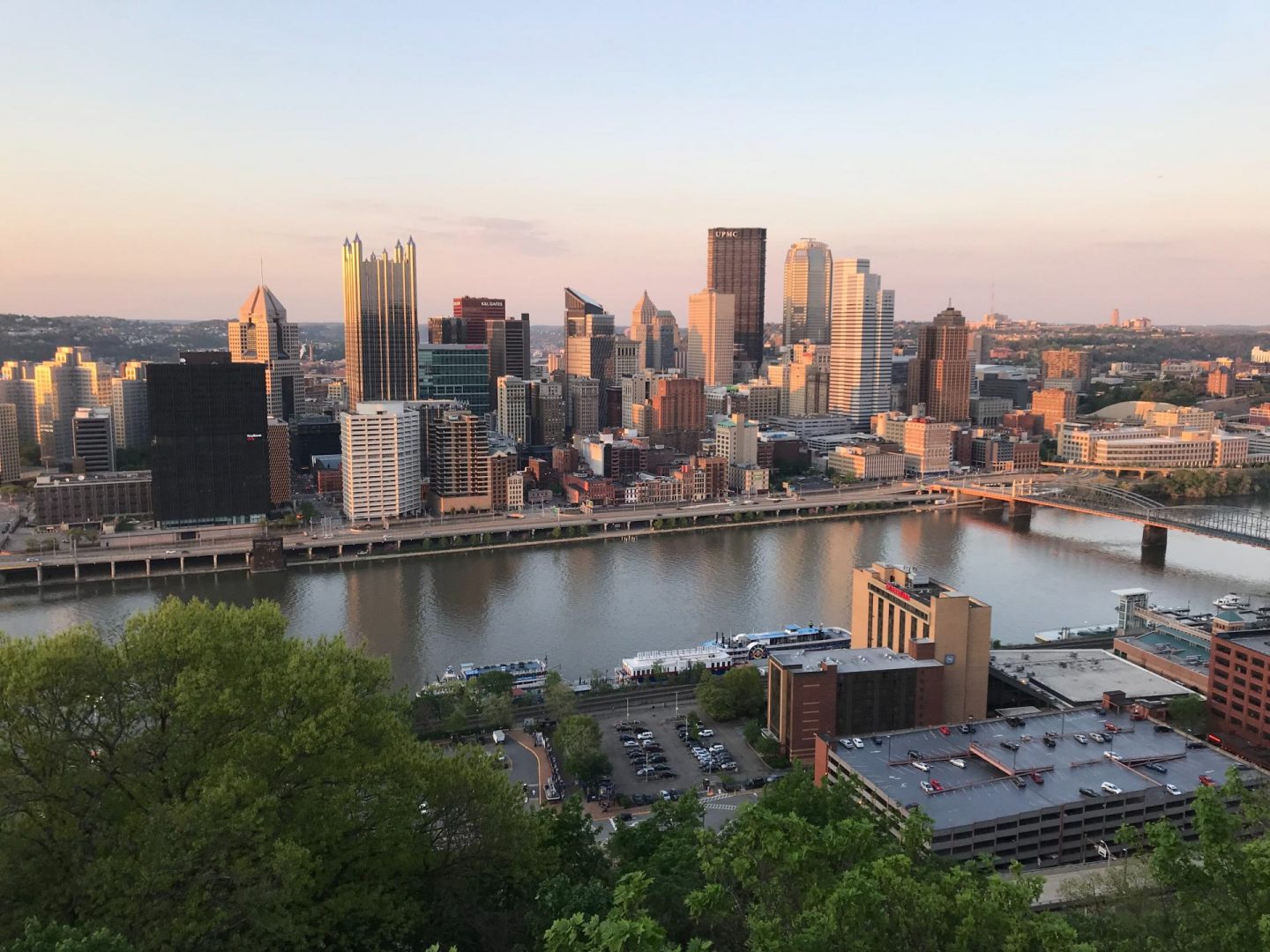 Pittsburgh's other love is its culinary scene. A melting pot of ethnic diversity as immigrants came to the city in pursuit of the American dream, local restaurants offer an array of culinary tastes, which is still reflected in the city today. Pittsburgh's Strip District is one of the most popular foodie neighbourhoods downtown and is located in the city's Historic Market District. The Burgh Bits and Bites Tour allows hungry visitors to try dishes such as Polish Peirogi's, Italian pepperoni rolls, greek delis and innovative dining concepts such as Smallman Galley which sees budding chefs test their menus before committing to bricks and mortar.
---
Laidback luxury, wellness and wildlife – Florida's Paradise Coast
Stretching along 30 miles of the Southwest Coast, Florida's Paradise Coast, home to Naples, Marco Island and the Everglades, is a haven of beachfront resorts, water adventures and fine dining. Known for its sophisticated and intimate downtown, Naples effortlessly blends nature and glamour. Here visitors will find award-winning white-sandy beaches, famed golf courses, an impressive selection of restaurants serving fresh-off-the-dock seafood, boutique and designer shops, and cultural attractions, including the Naples Botanical Garden. Luxury charters are popular with visitors and locals alike, offering spectacular sunset views and decadent seafood courses daily.
South of Naples, Marco Island is home to some of the world's most beautiful and expansive beaches with access to the Gulf of Mexico, fresh sea air, luxury all-inclusive resorts with full-service spas and mangrove-lined estuaries of the picturesque Ten Thousand Islands.
Many guided tours are on offer to explore these wetlands and into the Everglades National Park via boat tours, thrilling airboats or leisurely kayak. Keen wildlife spotters will enjoy paddling or wading through the vast subtropical wilderness encountering countless species of birds and close encounters with dolphins, in addition to rare and endangered species like the manatee, American crocodile and Florida panther.
---
Luxury rail journeys on the Rocky Mountaineer – Colorado
Rocky Mountaineer plans to bring its luxury train journeys to a new route through Colorado in August 2021, on its first ever rail journey in the USA. The Rockies to the Red Rocks route (which can be experienced eastbound or westbound) will be a two-day rail journey between Denver, Colorado, and Moab, Utah, with an overnight stay in Glenwood Springs, Colorado.
Rocky Mountaineer operates multi-day, daytime train journeys that feature incredible scenery, regional cuisine, and attentive service in its spacious, glass-domed train coaches. The new route will launch with a preview season of 40 departures across ten weeks from 15th August to 23rd October 2021. The two-day rail journeys, including a one-night hotel accommodation in Glenwood Springs, will start from $1,250 USD (approx. £1012.50) per person.
Before commencing their rail adventure, visitors will have the opportunity to spend a few nights exploring the 'Mile-High' city of Denver or combine this rail journey with an extended stay in other parts of the state such as the Rocky Mountain National Park, former gold-rush mining town Durango or the UNESCO World Heritage Site, the Mesa Verde National Park.
---
California Gold Country Road-trip
www.yosemite.com / www.visittuolumne.com / www.sacramento.com
Given the size and diversity of California, plus the 400,000 miles of roadways and 840 miles of coastline, the Golden State is the perfect place for visitors to immerse themselves in nature and take that epic holiday they missed out on in 2020. Travel back to the Gold Rush era along Highway 49, where charming mining towns dot the route, surrounded by the panoramic vistas and bubbling streams of the western Sierra Nevada foothills, before finishing up in California's state capital, Sacramento on this epic California road-trip.
The 300-plus mile road—also known as the Gold Rush Trail and Gold Chain Highway—begins in Oakhurst before heading north to a string of historic towns that have maintained their 1850s charm. Stop by the California State Mining and Mineral Museum in Mariposa for a quick Gold Rush history lesson, and check out the 1854 courthouse, which is still in use today! Here you can either continue north or stop by Yosemite National Park for a day or two to see one of the most iconic spots on earth. Back on Highway 49 and it's time to check out the Hotel Jeffrey, a historic spot in Coulterville that claims John Muir and Theodore Roosevelt as past visitors.
Continue north to dive deeper into Gold Rush history in Jamestown in Yosemite's Tuolumne County, either on board an antique steam locomotive at Jamestown's Railtown 1897 State Historic Park or as you pan for gold. Continue on to Sonora, a classic Mother Lode town before heading to nearby Columbia State Historic Park, where costumed docents lead historic tours.
Finish up in Sacramento where visitors can find remnants of the Gold Rush at the Old Sacramento Waterfront, California State Railroad Museum, Sacramento History Museum and Sutter's Fort. Sacramento has been crowned America's farm to fork capital and visitors will be spoilt for choice for incredible creations from top chefs using fresh produce from nearby farms, plus regional wines and craft beer tasting.
Bon Voyage has a package from £1,095 pp to include – BA flights ex LHR to SFO, car hire, and 7-nights 4* accommodation in San Francisco, Toulumne, Mariposa and Sacramento
CTA 0800 316 0194 www.bon-voyage.co.uk Valid Jan-Mar 2022
---
Unobstructed ocean view rooms and Shaman session on the edge of Big Sur – Post Ranch Inn, California
High atop the cliffs of Big Sur, 1200 feet above the Pacific Ocean, sits Post Ranch Inn, a sanctuary for the soul. Recognised as one of the top luxury and wellness resorts in the U.S., the 39 room resort offers the ultimate destination for romance and rejuvenation, and with no televisions on site and a minimum guest age of 18, this is the perfect spot for relaxation. The newly renovated Ocean Rooms have a stunning modern interior featuring recycled and sustainable materials such as reclaimed denim insulation and redwood interior paneling from vintage wine barrels, as well as a new walk-in shower with full Pacific ocean views. The patio area that offers unobstructed coastal views, complete with a two-person outdoor soaking-tub perched at the cliff's edge.
Sierra Mar, the on-site award-winning restaurant, boasts one of the largest wine selections in North America, with over 14,000 bottles. Guests enjoy locally foraged ingredients often discovered along the lush coastline and nearby mountains, as well as in the bountiful Chef's Garden located on-site. Among the wide range of nurturing treatments available at the spa, there is the very unique Shaman Journey session. In the sacred and safe space of the medicine wheel, a shaman engages the forces of nature and the ancient wisdom of the ancestors to help create lasting changes for physical, mental and emotional well being.
A stay at Post Ranch Inn's North Ocean Houses start from $2,600 / £1,900 per night. A private Shaman session starts from $515 for two people.
---
JAPAN
Rural Japan – Three Star Road
https://option-ticket.mitsuboshi-kaidou.com/
Japan is the number one travel destination for the over 50s, this is due to its blend of modern and traditional, futuristic cities, snow-capped mountains, ancient temples, palaces and museums. Japan is renowned for being clean and easy to navigate around, its train infrastructure is incredibly efficient helping to keep travel stress levels low.
For those looking to beat the crowds head out on one of the bullet trains (shinkansen) to explore the countryside, mountains and beautiful coastline. Spread across five cities and running through four prefectures, the Three Star Road cuts through the Japanese Alps boasting a wealth of tradition and culture as well as stunning wildlife and nature. It is an incredible area to explore and is now easier than ever to discover with a special hop-on hop-off ticket option.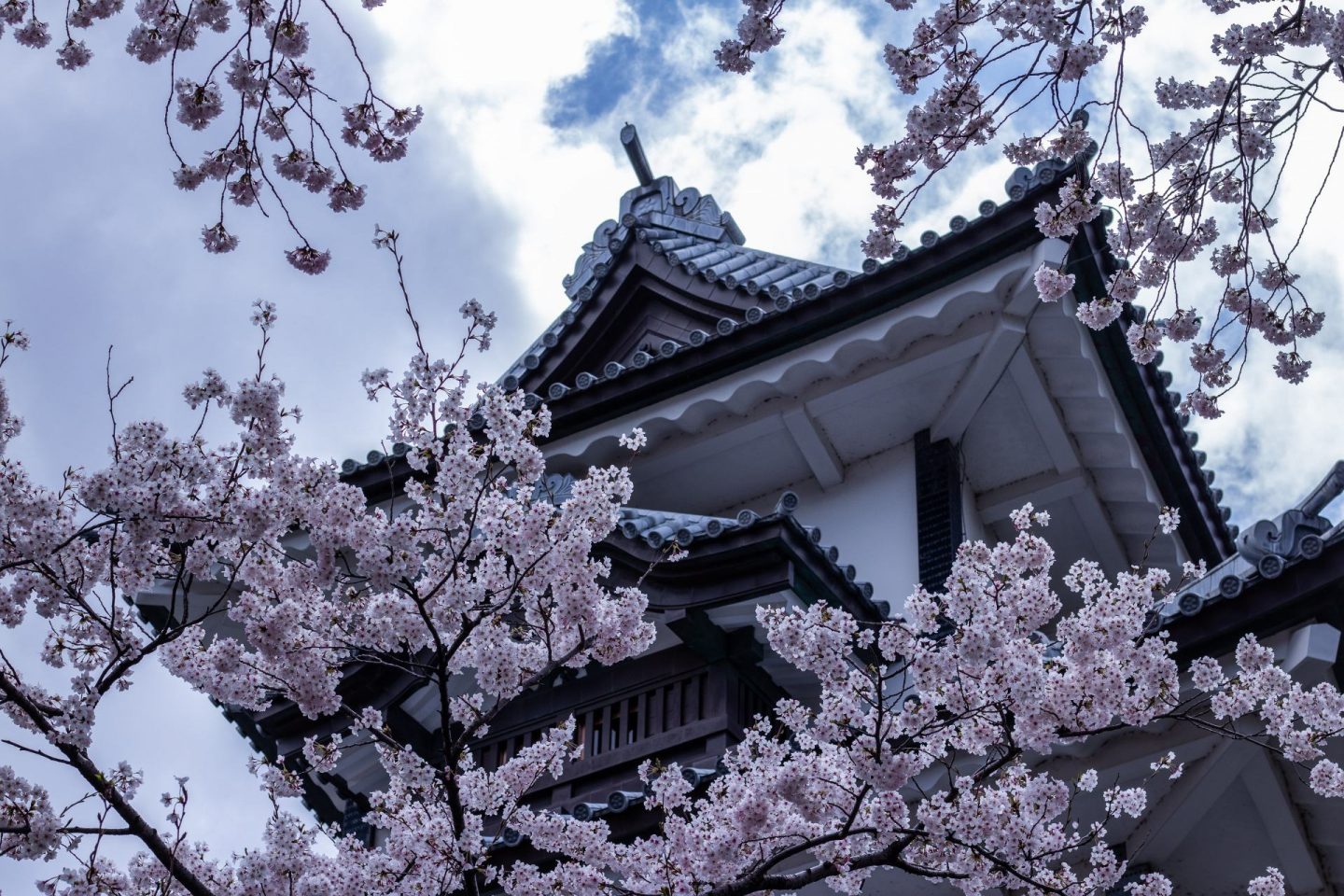 The ticket allows visitors to travel to national treasures and World Heritage Sites in Kanazawa, Shirakawa-go and Matsumoto such as Kenrokuen Garden, the historic village of Shirakawa-go, the old town of Takayama and Matsumoto Castle, which have all been awarded three stars by the Michelin Green Guide to Japan. Ticket options are offered by JR EAST, and work well for a one-way trip from any one of the following stops; Kanazawa, Shini-Takaoka and Toyama, through to Matsummoto and, vice versa. This ticket is a great add-on to buy for those who are already travelling to Kanazawa or Nagano by Hokuriku Shinkansen.
---
AFRICA
Enjoy meeting like minded people and cruise through the sun-drenched landscapes of Morocco. Discover the kasbahs, tribal villages and cool oases of the Draa Valley on two wheels with Explore. Explore creates adventure trips for over 50s enabling travellers to see some of the world's most wonderful destinations. They arrange both walking and cycling holidays with a range of paces to choose from ensuring that there is the perfect trip for every level of ability.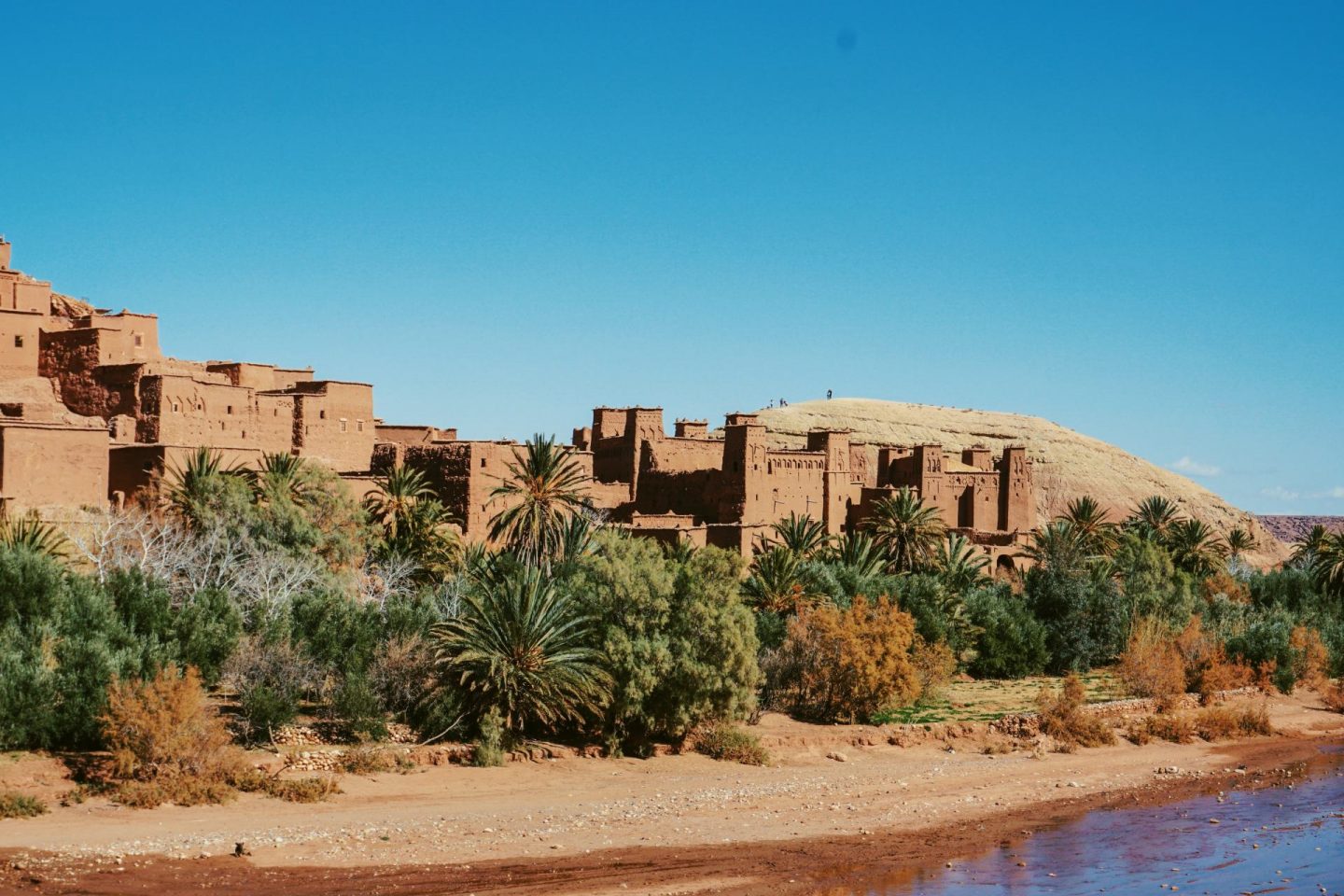 Head out to Morocco and cycle through the remote hamada desert of the Sahara and enjoy an exhilarating High Atlas descent through the Berber heartland. During this tour travellers experience many different sides to the country from camel riding in the Saraha in rural Morocco to discovering the vibrant Red City of Marrakech.