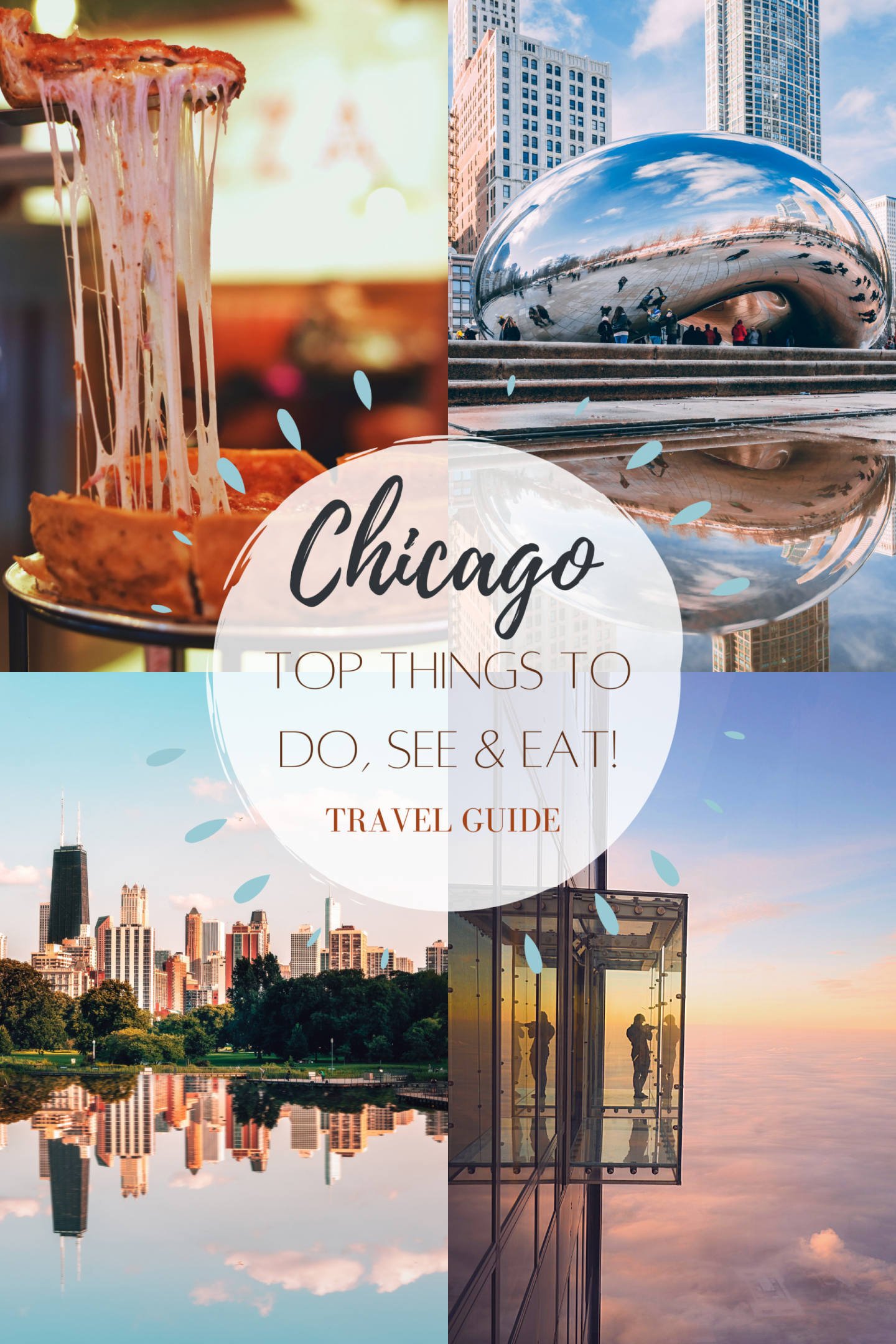 The US is home to some truly multi-cultural and vibrant cities that are frequently featured in glossy magazines, movie backdrops, and social media. For those that aren't from the USA, the first state that comes to mind tends to be New York, however many forget about Chicago, which boasts a large range of attractions and is full of soaring skyscrapers and numerous city parks.
The Windy City is one of those buzzing locations one will never tire of and naming only a handful of things to do is quite the challenge, but we've taken great pleasure in the task, so you don't have to!
Here are some of our must-do, see and eat attractions in Chicago.

---
Millennium Park
First and foremost, probably the most famous landmark in Chicago is Millennium Park, located along Lake Michigan, this iconic park is the ideal spot to take an afternoon stroll where you'll find an array of performers and entertaining concerts taking place. It's always a great idea to pre-plan your visit by checking the park's online schedule of events for the day.
Millennium Park is also home to the famous big bean, also more officially known as the Cloud Gate. This large reflective sculpture made by an Indian-born British artist Anish Kapoor is one of the most well-known and sought after photo opportunities in Chicago. Heading there early is always a good idea if you want a solo photo with the bean as the tourist spot can get pretty crowded during the day.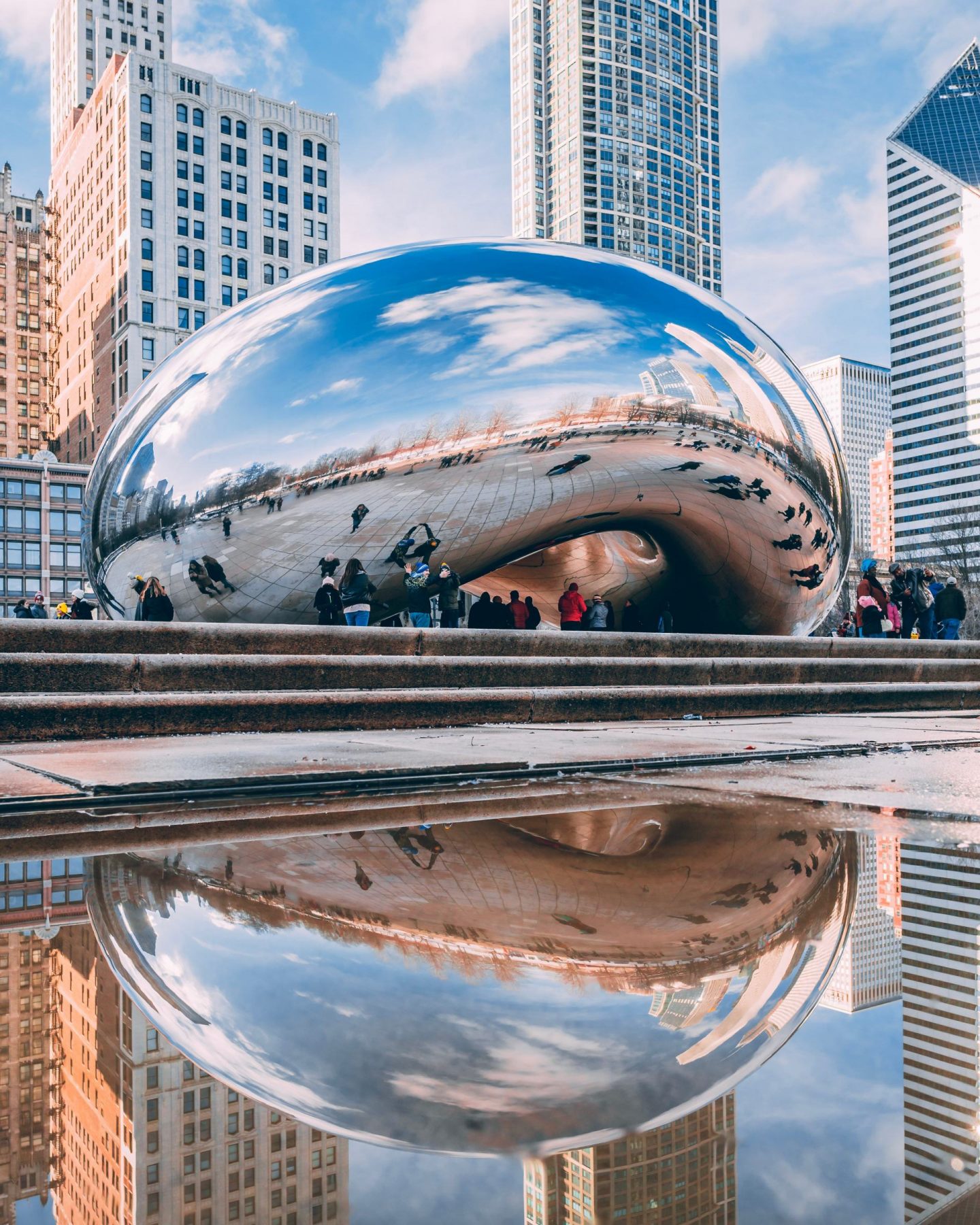 ---
Stand Up Paddleboarding Chicago River
One of the most rewarding things to do in Chicago is paddle boarding on the famous Chicago River. This fun activity allows you to see the city from a whole new perspective as you paddle through the heart of the city, allowing you to take a closer look at the wildlife that lives around the Wild Mile and also provides an opportunity to take in the breath-taking Chicago skyline.
There are numerous places in Chicago that provide paddle boarding and kayak rentals as well as classes and tours of the Chicago River, however, we recommend Chicago SUP, which is the original company to supply visitors with this unforgettable adventure, offering equipment rental in 4 different locations and top coaching.
---
Panoramic views from Willis Tower Skydeck
Willis Tower is a proud part of Chicago's iconic skyline and also one of the tallest buildings in the world. This magnificent skyscraper is 110 stories high and built in the heart of Chicago's downtown making it a hard to miss attraction. The tower is not only famous for its height, but also for its glass box ledges which stick out of the building on the 103rd floor. With the ledges being made out of glass and extending 4.3 metres outside the tower, you'll find it a truly unforgettable, if not slightly terrifying experience!
---
Where to eat in Chicago
Home to its fair share of famous restaurants, pubs, and cafes, Chicago is the ideal city to visit for any foodie – especially, its deep-dish pizza, which is renowned all over the world.
---
Alinea
Alinea is a ground-breaking molecular restaurant that opened in 2005 by partners Grant Achatz and Nick Kokonas. According to the Chicago Magazine, Alinea is a 'bucket-list spectacle whose substance matches its considerable style', and has been ranked as the no.1 restaurant to visit in Chicago, while also having been awarded three stars from the Michelin Guide it is one of most prestigious spots in the city.
Some of their famous dishes include chicken, palo santo, and mezcal as well as pork belly, curry and banana, and of course the citrus aroma bowl. With an extensive menu and something for everyone, Alinea can be found on North Halsted Street in Lincoln Park and is definitely a must-visit restaurant if you like to experiment with different types of cuisine.
---
Smoque BBQ
Something for the meat connoisseurs, Smoque BBQ is a true destination bringing in neighbourhood style which combines powerful flavours, of hardwood smoke and rich combined with natural flavours of fresh meat. Having already gained a loyal following of BBQ devotees, since its first opening in 2006, in Chicago's Old Irving Park, Smoque BBQ has also gained large media recognition and been ranked numerous times among the top restaurants in Chicago.
---
Vito and Nick's Pizzeria
This Italian restaurant located on South Pulaski Road in Chicago, has quickly become one of the top pizzerias in this bustling city. Being a family-owned business since 1923 and specialising in pizzas since 1946, their recipes are truly one of a kind. Vito and Nick's Pizzeria uses the original Sicilian style pizzas while combining them with quality tomato sauce and carefully seasoned sausage, pure cheese, and a guarded dough recipe.
---