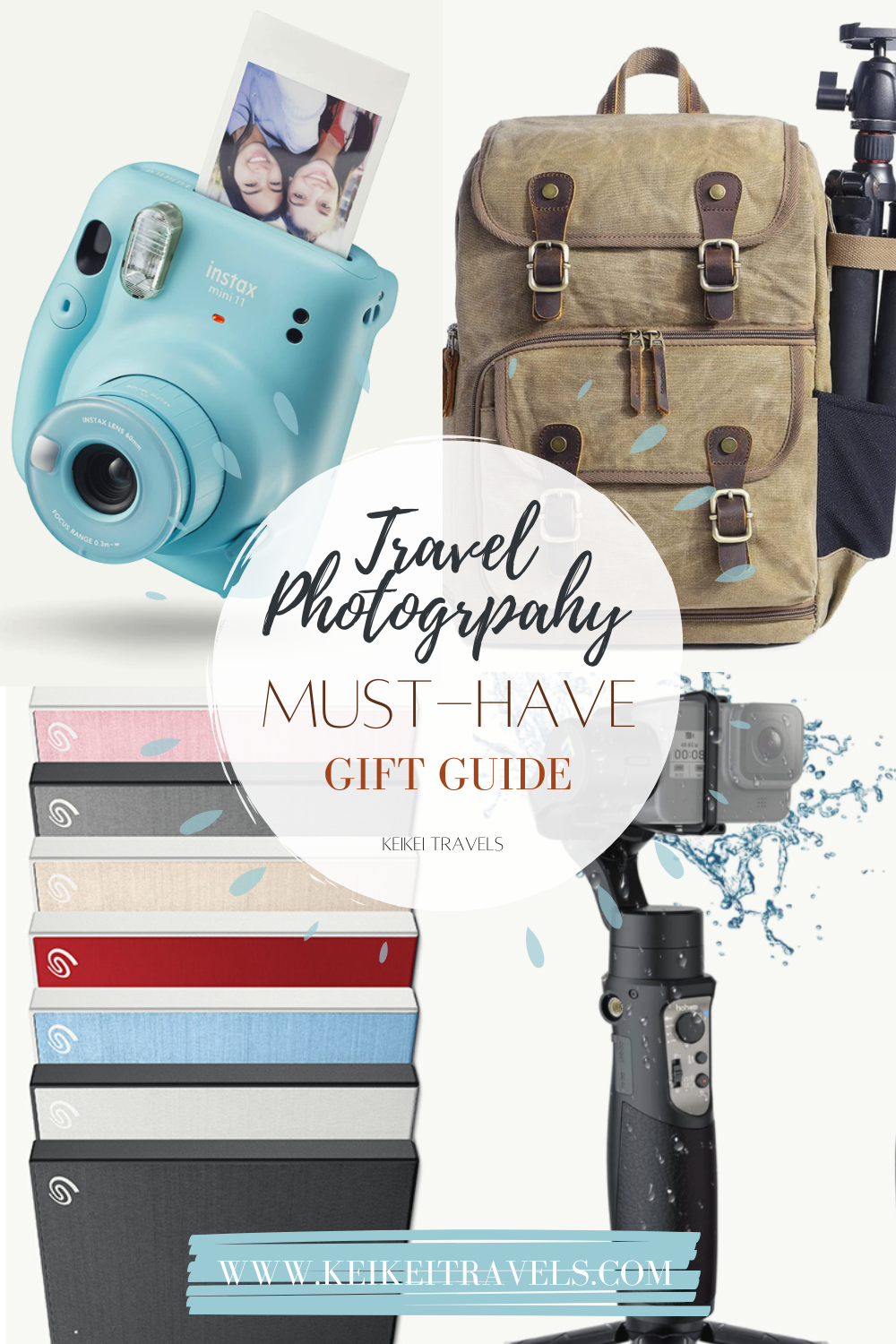 Christmas is fast approaching and although it might not be the "normal" festive period we've had in the past, that doesn't mean you can't treat your loved ones to a thoughtful gift or two on the 25th.
For those that love photography as much as we do, you'll be well thanked for any of the below gifts, from stocking fillers and essential accessories to budget DSLRs, here are the best Christmas gifts for professional photographers and those wanting to up their Instagram game.
This article contains affiliate links.
---
GoPro Gimbal Stabilizer
This GoPro Gimbal stabiliser is highly rated on Amazon and perfect for any GoPro or action camera whilst being waterproof and featuring wifi and remote control support.
With 12 hours of battery life and its own nifty tripod and padded carry box, this gimbal stabiliser is a must-have for any photographer that is always on the go or wanting to capture those stunning scenic shots with a smooth finish.
---
Waterproof Camera Bag / Day Bag
A camera backpack is essential for any serious photographer; to keep all kit safe, organised, and neatly stored away whilst on the go.
This canvas camera bag is waterproof and extra durable and comes with 3 removable and adjustable cushions which can be constructed into smaller partitions to house any zoom lens. There's also a pouch that can hold a 13.3-inch laptop.
If needed you can even remove all the padding to change the bag into a casual day bag or spacious travel bag – perfect for those wanting to travel with less!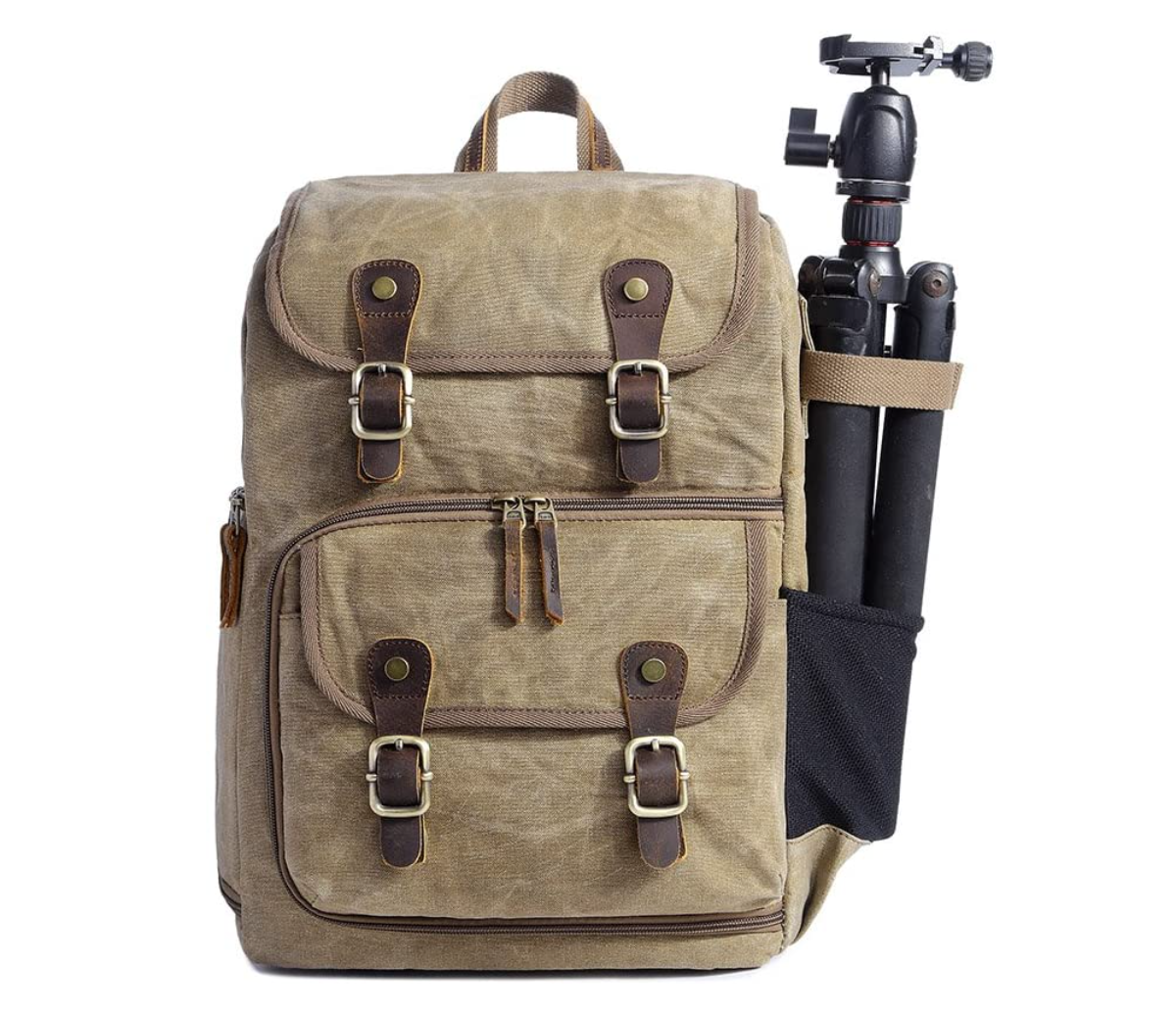 ---
GoPro HERO 9 Black
Shoot stunning video with up to 5K resolution, perfect for maintaining serious detail even when zooming in.
Packing a new 23.6MP sensor that's an absolute powerhouse, HERO9 Black brings lifelike image sharpness, fluid motion, and in-camera horizon leveling – this little gadget covers all you need and more to capture the best quality travel clips. The Hero 9 also features a new, larger rear touch screen with touch zoom and intuitive camera control.
I don't travel anywhere without my GoPro and the new Hero 9 is without a doubt a necessity for any serious traveller to capture those unforgettable memories.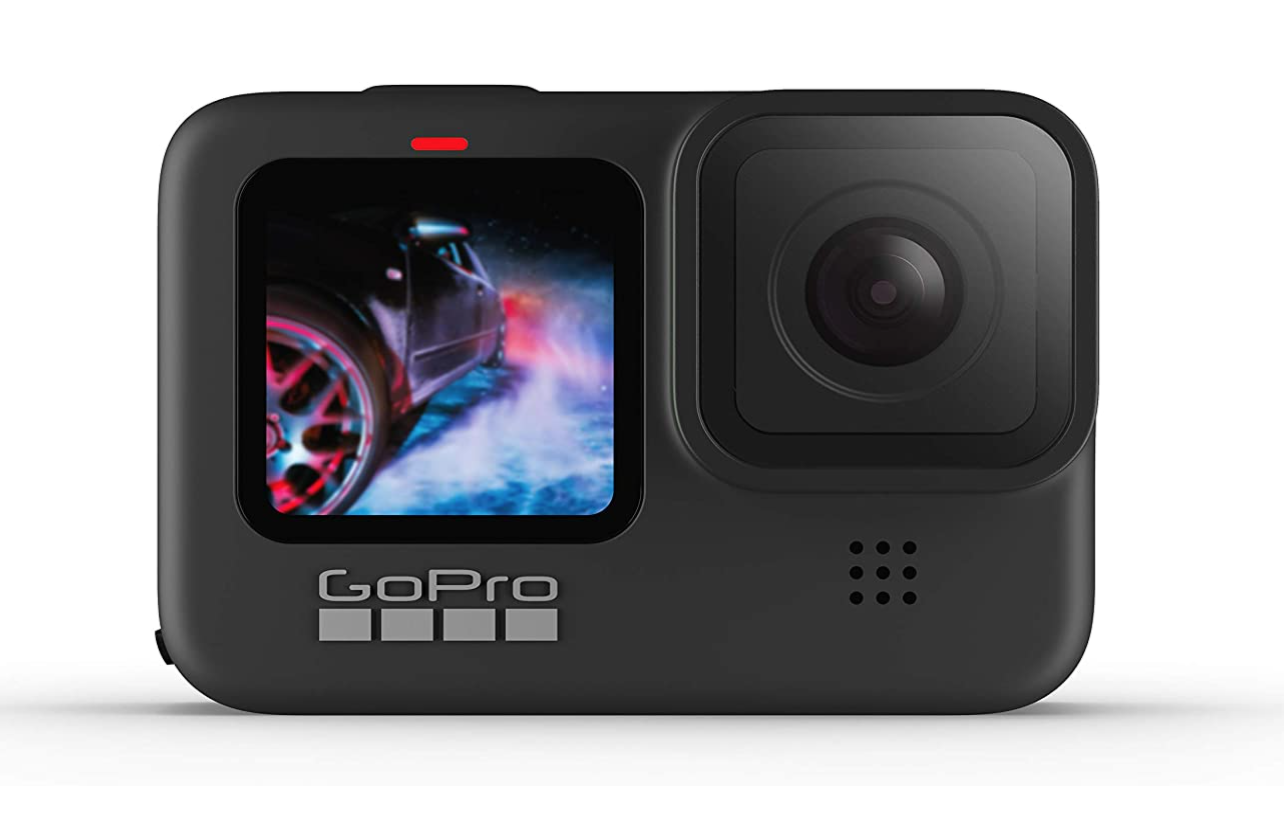 ---
Canon EOS 2000D DSLR
If you're after a straightforward, reliable, and capable DSLR with a low price tag, the Canon EOS 2000D is for you. The body is super light and compatible with a lot of great lenses – perfect for beginners and advanced photographers.
Create detailed DSLR quality pictures and cinematic Full HD movies with ease, even in difficult low light situations, using the 24.1 Megapixel EOS 2000D.
You can even share instantly and shoot remotely with Wi-Fi and the Canon Camera Connect app. Great for those shots you want to upload right away!
---
Gorillapod Hybrid Tripod
Wherever you're headed to on your next travel, there are sure to be many situations in which you might need to support your camera in some way, and not all of them will suit a tripod.
When travelling or on the move, it's always good to have lightweight but effective support for times when a conventional tripod simply isn't practical.
Step in the Gorillapod Hybrid, which weighs a fraction of regular tripods and still holds up to 1kg of camera kit, with the included ball head allowing you to get your framing spot on. Its main advantage, apart from working as a normal tripod, is that it can wrap around all sorts of things, from gates and railings to chair legs and even lamposts!
---
Fujifilm Instax Mini 11
Available in 10 adorable colours, featuring built-in flash and automatic exposure control, this is the perfect gift for any photographer that wants instant photo prints on the go.
With the built-in automatic exposure you can bring your subject to life in their surroundings. Cleverly calculating the brightness of your environment, this little camera is totally on the ball, automatically adjusting the shutter speed accordingly. Ensuring all eyes are on the VIP of your shot.
This tiny bubble of a camera is ideal for social situations and bringing people together.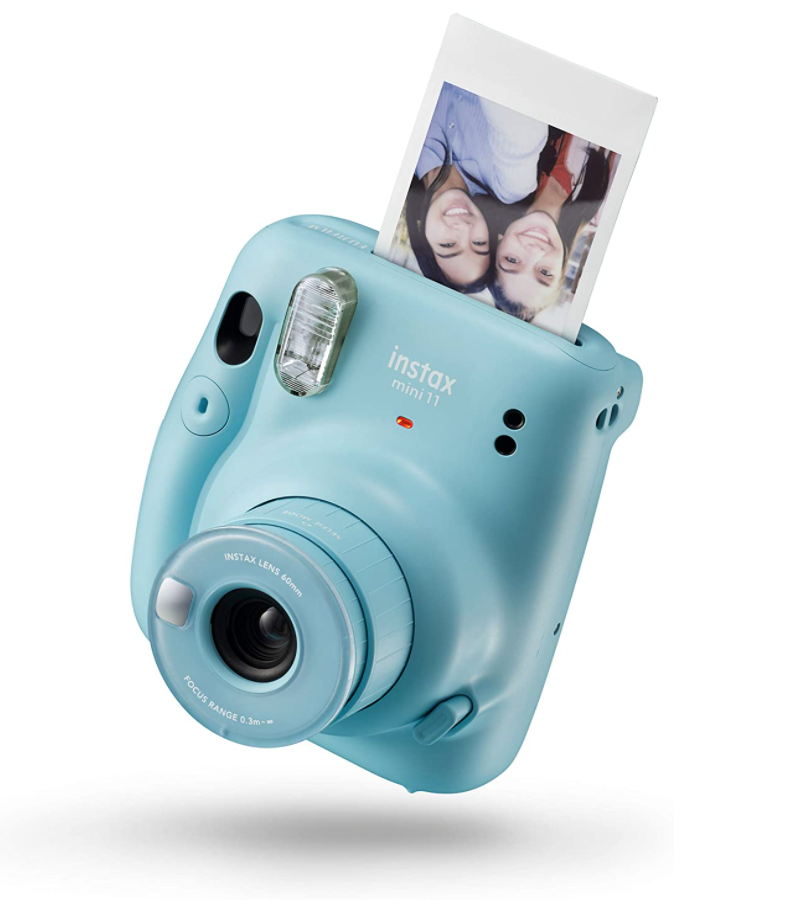 ---
2 TB External Hard Drive
I never go anywhere without my portable hard drive and I'm constantly backing up all of the precious memories and work documents at any spare moment I have.
With several sleek colours to choose from and up to 2 TB of serious space for a growing digital library, the Seagate portable hard drive is compatible with USB and both Windows and Mac computers. And to top if off there are on-demand and customisation backup options that make file protection practically effortless.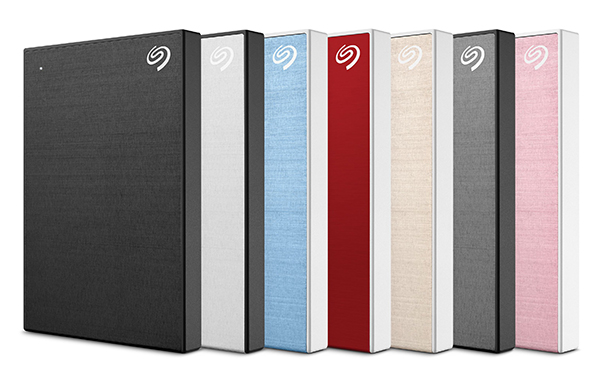 ---
Waterproof Memory Card Case
This shock-proof GoFriend Waterproof Memory Card Travel Case is a clip-on pouch that will ensure you'll never again lose your SD card. Plus, this pocket-size carrying case is a perfect travel-companion for your camera and holds up to 12 memory cards.