Set amidst the azure waters of the Indian Ocean, Conrad Maldives Rangali Island stands as an oasis of opulence and adventure, inviting travellers to experience the epitome of tropical luxury. From its elegantly crafted accommodations to its innovative dining experiences and underwater wonders, the resort weaves a tapestry of enchantment that captures the essence of the Maldives' natural beauty. Let's embark on a journey through the captivating facets that define this extraordinary destination.
Elegantly Crafted Accommodations: Overwater Bungalows and Beach Villas
The allure of Conrad Maldives Rangali Island begins with its exquisite accommodations. Guests are presented with a choice between overwater bungalows and beachfront villas, each meticulously designed to provide an unparalleled blend of comfort and aesthetic charm. These sanctuaries offer direct access to the crystalline waters, inviting guests to bask in the serenity of the ocean while surrounded by the splendor of their surroundings.
Dining Beneath the Waves: Ithaa, the Underwater Restaurant
Dining takes on a new dimension at Conrad Maldives Rangali Island, thanks to Ithaa, the world's pioneering all-glass underwater restaurant. Submerged beneath the ocean's surface, Ithaa offers a dining experience like no other. As guests indulge in delectable cuisine, they are treated to panoramic views of coral reefs and marine creatures that create an ethereal ambiance. It's an encounter with nature that transcends the plate and immerses diners in an aquatic wonderland.
The Muraka: An Unrivaled Underwater Suite Experience
For those seeking the ultimate in exclusivity, The Muraka beckons as an architectural masterpiece. This remarkable underwater villa features a bedroom adorned with floor-to-ceiling windows, offering an unparalleled view of the ocean's inhabitants. With its private infinity pool, sun deck, and personalised butler service, The Muraka presents a realm of luxury that blurs the boundaries between land and sea.
Award-Winning Wellness Oasis: The Spa Retreat
The Spa Retreat at Conrad Maldives Rangali Island is a haven of rejuvenation that has garnered recognition for its exceptional wellness offerings. Positioned over the water, this tranquil sanctuary offers an array of treatments inspired by traditional and contemporary practices. Guests are invited to embark on a transformative journey that nurtures both body and soul, surrounded by the soothing symphony of ocean waves.
Marine Exploration and Snorkeling Adventures
The resort's commitment to marine conservation and exploration shines through its diverse activities. The house reef invites guests to snorkel amidst vibrant coral formations and exotic fish, providing an up-close encounter with the Maldives' underwater wonders. Guided snorkeling tours and diving expeditions further amplify the experience, inviting guests to forge a deeper connection with the aquatic realm.
Sunset Bliss and Water Sports Extravaganza
Adventurers and sunset admirers are equally catered to at Conrad Maldives Rangali Island. The resort offers an array of water sports and recreational activities, from exhilarating jet skiing to leisurely sunset cruises. Against the backdrop of the Maldives' captivating sunsets, guests can choose to seek thrills or simply unwind in nature's embrace.
Culinary Journeys Through Global Flavours
Culinary enthusiasts will find their cravings satisfied with a diverse range of dining options at the resort. Ithaa Undersea Restaurant provides a breathtaking ambiance for gastronomic exploration, while beachside grills and international cuisine offerings cater to varied tastes. Conrad Maldives Rangali Island transforms dining into an adventure that spans the globe, blending exquisite flavours with breathtaking surroundings.
Romance and Weddings in Paradise
The resort's idyllic setting makes it a natural choice for romantic getaways and destination weddings. Customised packages cater to couples, offering private beachside dinners, couples' spa treatments, and intimate experiences that celebrate love amidst the Maldives' natural splendor. Conrad Maldives Rangali Island sets the stage for couples to create enduring memories against a backdrop of luxury and romance.
---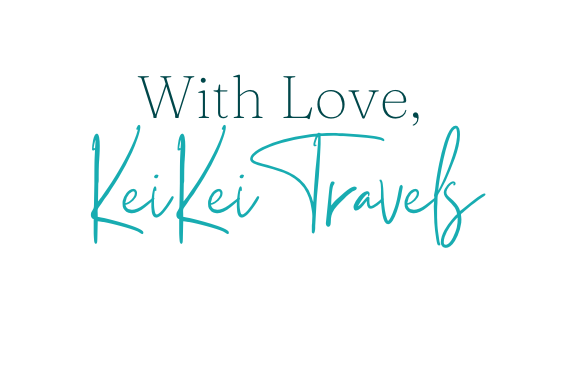 KeiKei is a London-based award-winning journalist and videographer with a degree in Broadcast Media and Journalism from the University of the West of Scotland and an extensive reporting background in news, entertainment, travel, and lifestyle.
KeiKei has travelled the globe interviewing, reporting and reviewing. Her work has been published in worldwide media outlets including, The New York Post, The Guardian, The Mirror, The Daily Mail, National Geographic and Conde Nast publications.