The Four Seasons Resort The Nam Hai, Hoi An has been awarded a coveted Five-Star rating for a second consecutive year by Forbes Travel Guide.
The Resort's Five-Star rating is one of 56 received by Four Seasons Hotels and Resorts in 2020: the most ever awarded to a hotel brand in a single year.
Home to The Nam Hai Cooking Academy and multi-award-winning The Heart of the Earth Spa, Four Seasons Resort The Nam Hai, Hoi An is not just an architectural beachfront jewel but a Resort committed to promoting the coast, culture, and communities of its central Vietnam home. With more than 98 percent of its staff hailing from the local area, a sense of authenticity pervades and guests are immersed in a familial warmth that immediately heightens their connection to their surroundings.
Located just a few minutes' drive from the lantern-lit magic of Hoi An Ancient Town – widely considered one of the world's most atmospheric cities – the Resort goes to great lengths to communicate the energy of the region in a way that feels natural and embracing.
Treatments in the Heart of the Earth Spa draw on the teachings of renowned local Zen master Thich Nhat Hanh, including the complimentary nightly "Goodnight Kiss to the Earth" ritual, a lovely moment of connection, gratitude, and remembrance for young and old alike. Similarly, The Nam Hai Cooking Academy – run by "Vietnamese cuisine custodian" Chef Hien Huynh – strives not only to teach the actual skills of local cookery but its history and cultural relevance too.
Guests are also invited to practise mindfulness in the comfort of their rooms through an Interbeing wellness menu – a collection of awareness-expanding scents, Interbeing meditations and more – while through the on-site temple and nightly Thap Nen Illumination Ritual, visitors gain a deeper appreciation of the customs that underpin this reverent, community-minded country.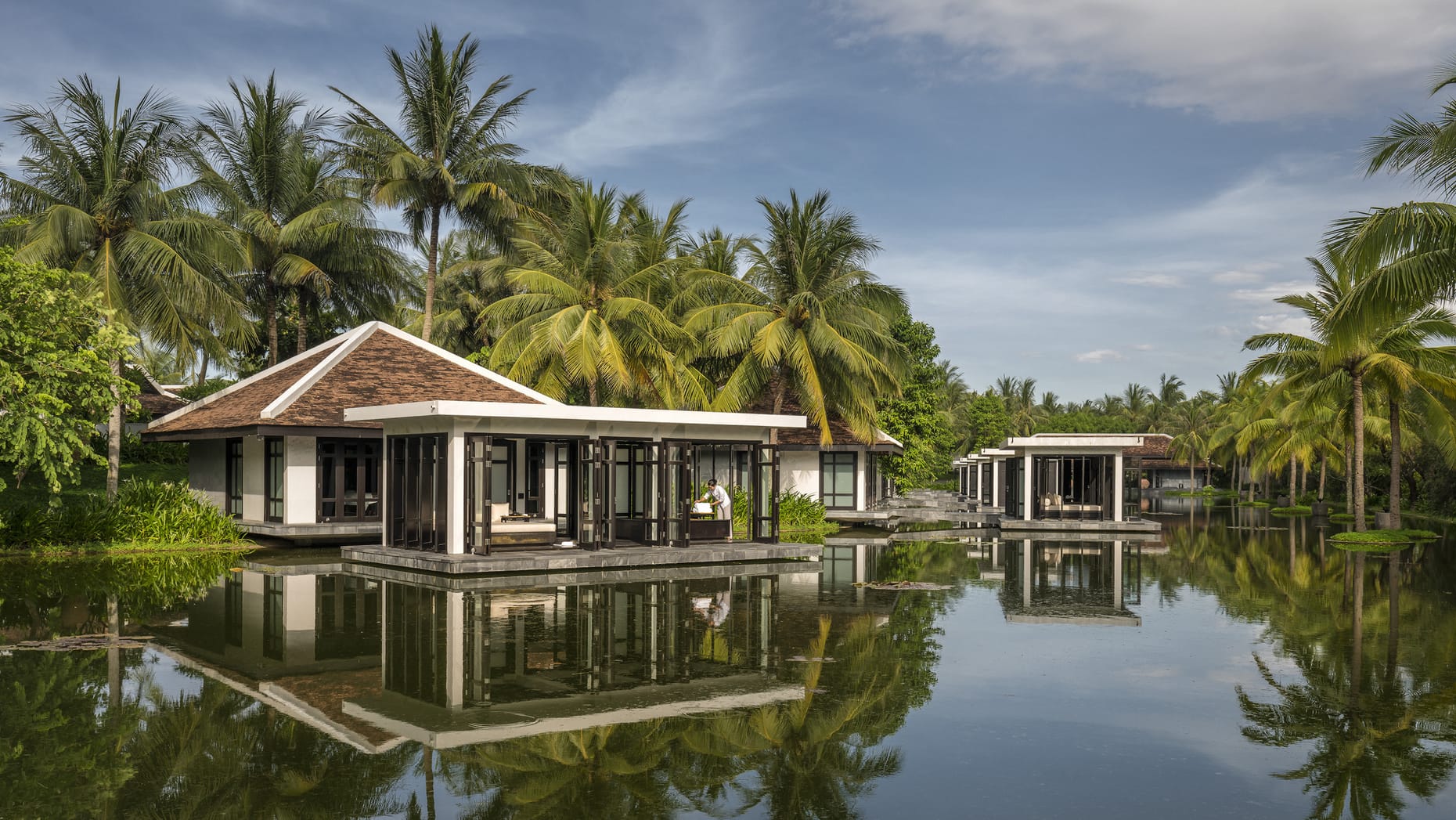 Having introduced its own water bottling facility in late 2019, 2020 will see the launch of The Nam Hai's onsite self-refining coconut plant to enable the Resort to make its own line of coconut spa products from the 4,500 palm trees in its oceanfront gardens.
It is also set to introduce solar-powered water heaters into all forty Pool Villas and will be launching a partnership with local farmers to produce natural, pesticide-free compost from on-site food waste for use in its own herb and vegetable farm: an on-site facility that currently grows more than 40 types of produce, including exotic fruits such as guava, pomelo, papaya, jackfruit, dragon fruit, and star fruit.
To book your stay, visit: https://www.fourseasons.com/hoian/
---