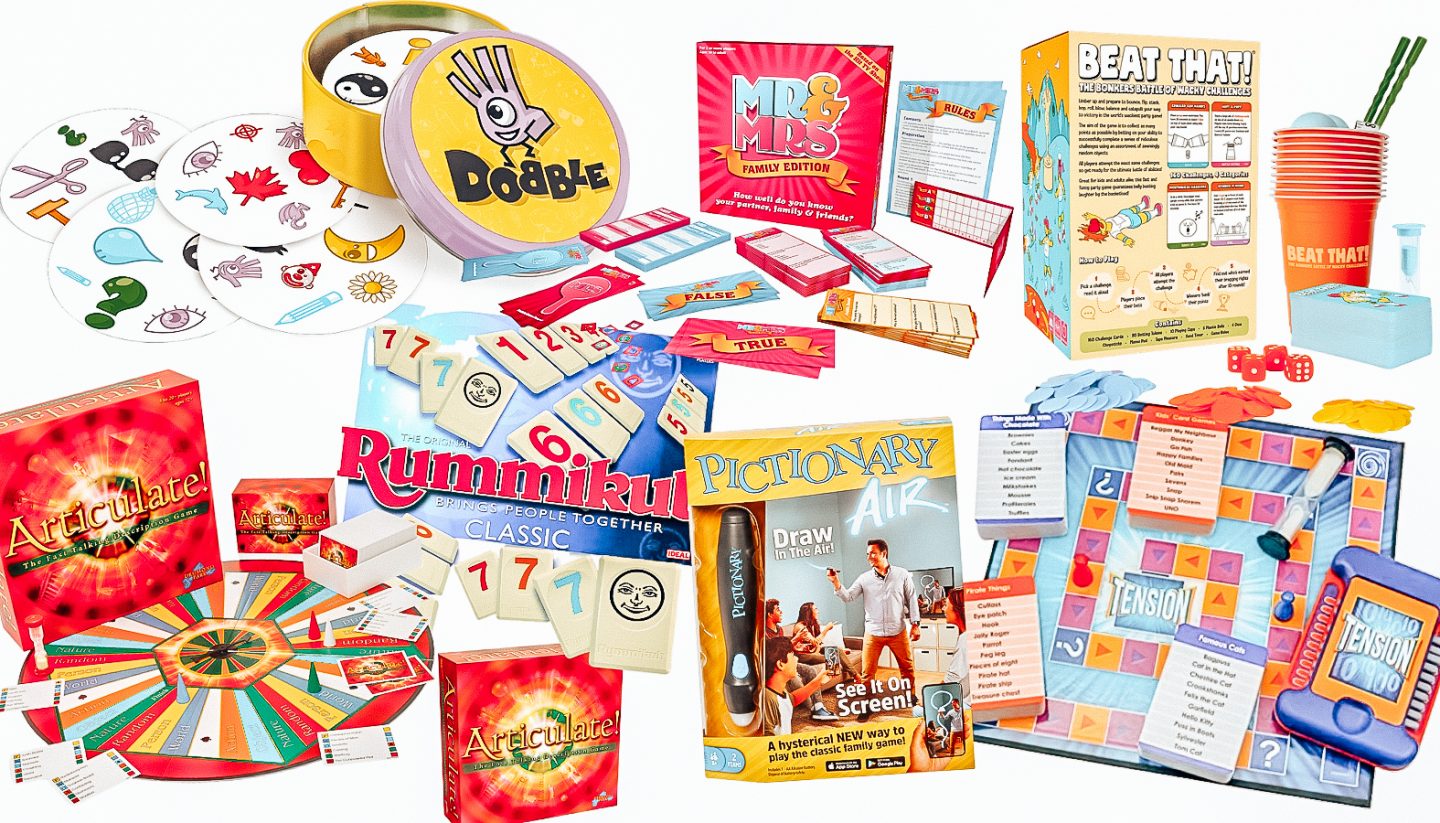 Who loves a board game? We do! There's something so special about creating those memories around the table with your family or friends as you put aside technology for an hour or two to enjoy some old fashion fun and quality time.
Board games create a shared activity and interest for family members of all ages and also make for a perfect Christmas gift that everyone can enjoy. Here we have rounded up our all-time favourites, from cheeky adult humour games to the good ol' classics.
---
Dobble
One of our new favourites, Dobble is the perfect game for two or more players as you race to match the identical symbol between cards – testing your reflexes, speed, and observation. With 55 cards in total, each one is unique and has just one symbol in common with every other on the deck. Since the game is based on reactions and using your visual skills, rather than on knowledge or technique, it's the perfect family game for all ages.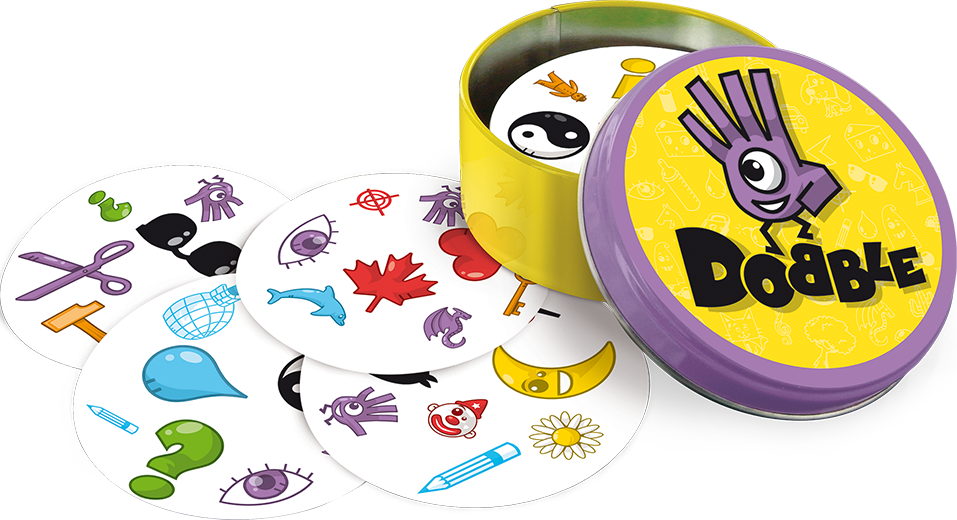 ---
Tension
Can you name 10 famous cafes in 30 seconds? What about 10 Harry Potter Characters? You'll find the answers on the tip of your tongue but can you shout them quickly enough? With 200 different naming challenges, Tension offers hours and hours of hilarious fun to bring out everyone's competitive side.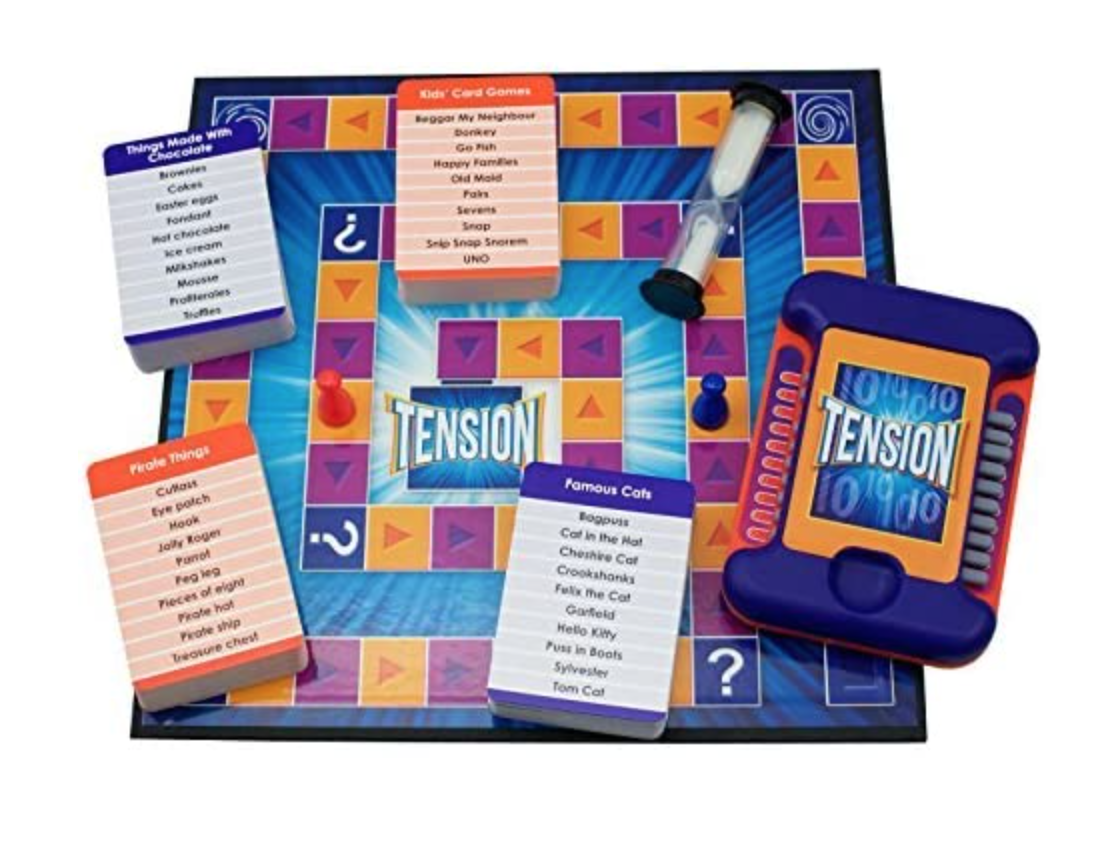 ---
Articulate
Another fast-thinking game, Articulate is bound to get your brain cells moving on Christmas Day. With just 30-seconds on the clock, you and your team have to describe as many words as possible whilst being as descriptive as possible in order to win. With over 500 cards, this game is great to play as a family or as an ice-breaker for adult parties.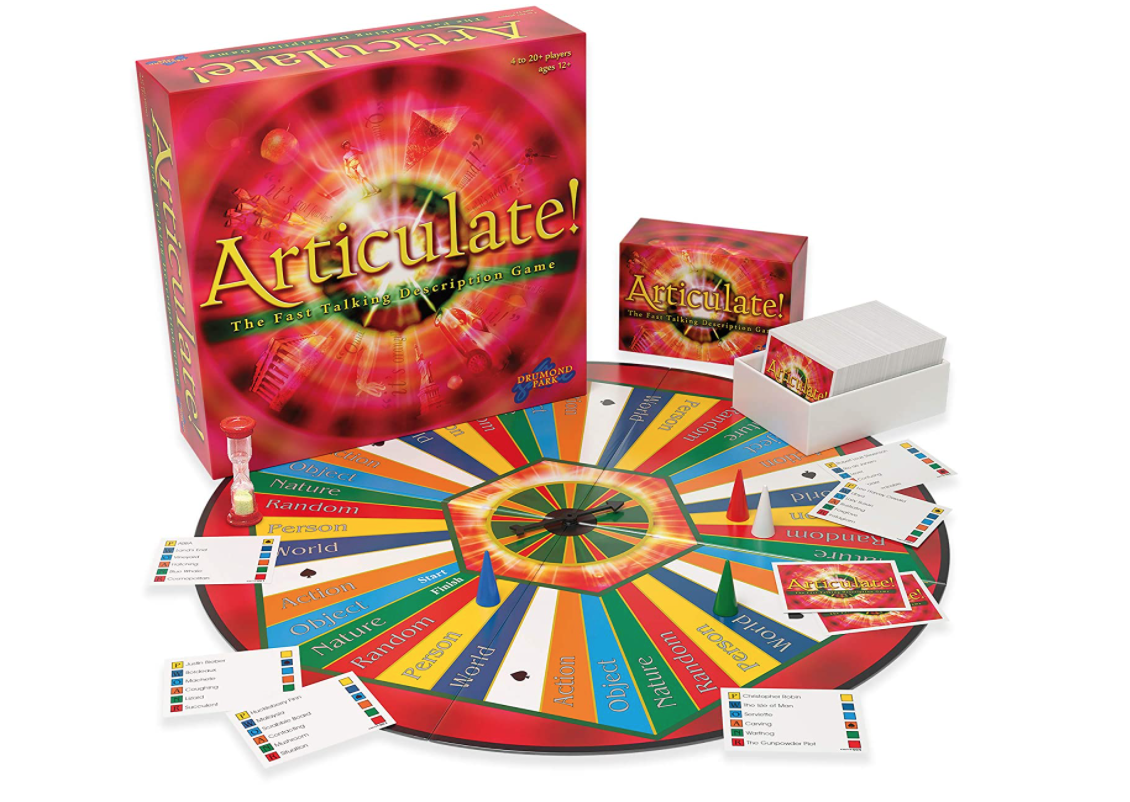 ---
Pictionary Air
This brand new modern-day twist on the classic game has the potential to give you and your loved ones hours of indoor fun. Using the Pictionary Air app on your phone once you've purchased the game, point the in-app camera at the person drawing and they'll appear on the screen of your smart device, along with their sketch – nifty eh?
Take turns drawing clues in the air while your teammates guess the images that appear on the screen. The team with the most points wins!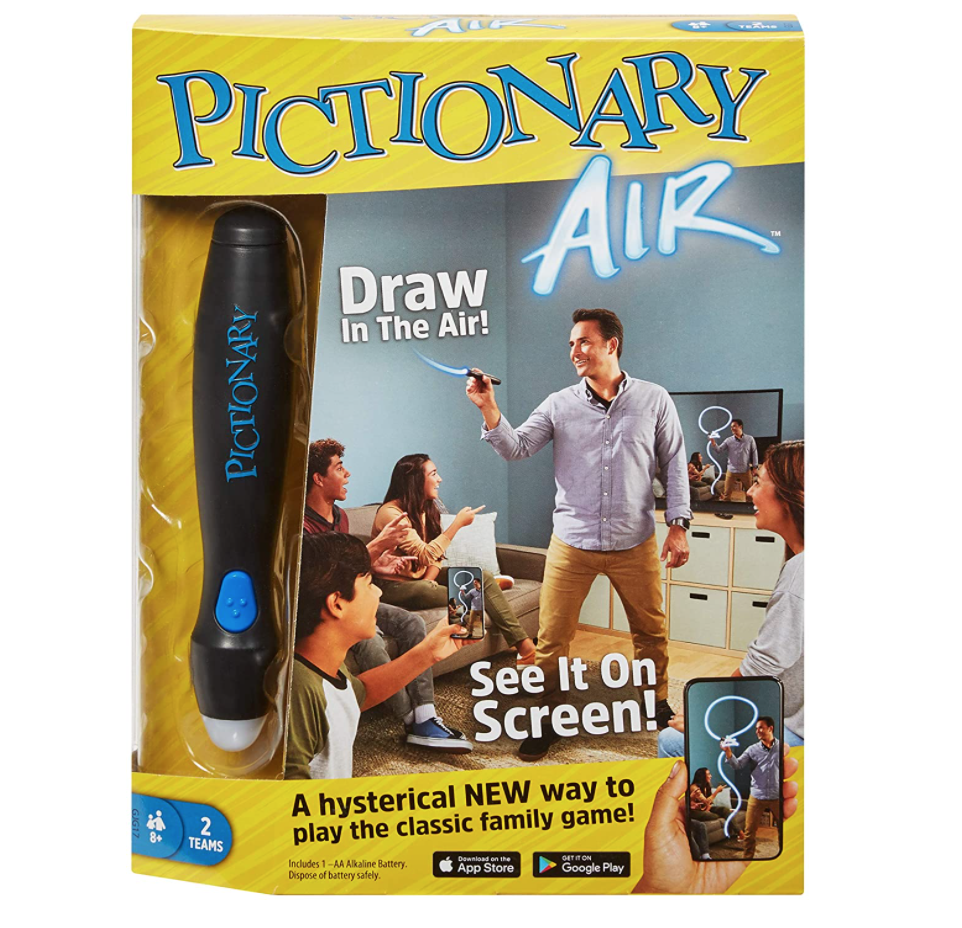 ---
Beat That
Need to burn off some of that Christmas dinner? Beat That will get everyone off their seats completing a series of hilarious challenges. Players win points by betting on their ability to successfully complete the challenges using an assortment of random objects. Put your skills to test as you attempt to bounce 2 balls into 2 cups at the same time using only one hand or race to a stack of pyramid cups using only your elbows.
This bonkers game has been designed to level the playing field between the young, old, fit, and frail, so it's the perfect game for families.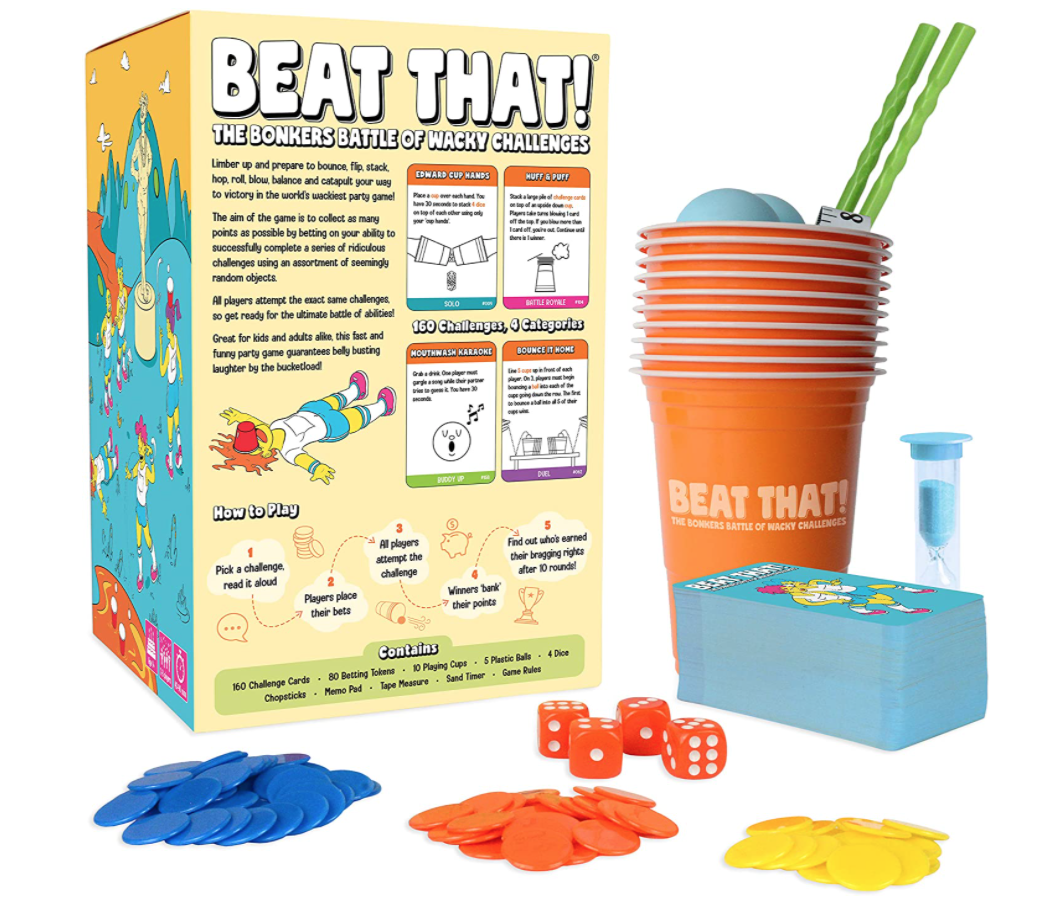 ---
Rummikub
Rummikub provides hours of fun without requiring too much thought. Every game is as different as it all comes down to strategy and the moves you choose to play. Be the first player to yell out 'Rummikub' by using all your tiles in 'runs' or 'groups' as you cleverly outwit your opponents with cool tactics and sharp moves.
Groups are sets of the same number in different colours, while runs are sets of consecutive numbers in the same colour. Soon you'll be seeing Rummikub patterns everywhere! Rummikub board game is a 2 to 4 player game that's great fun for all the family.
---
Mr & Mrs
Pair up with your other half, or even a friend or family member to answer in-depth and entertaining questions about each other. Mr & Mrs Family Edition contains questions suitable for adult couples, families, and even young kids from the age of 10. With over 1,000 questions designed to uncover things you may not know about your nearest and dearest, Mr & Mrs Family Edition is a great way for players to spend time together.
Will you be surprised to find out what your partner really thinks, or can you read them like a book?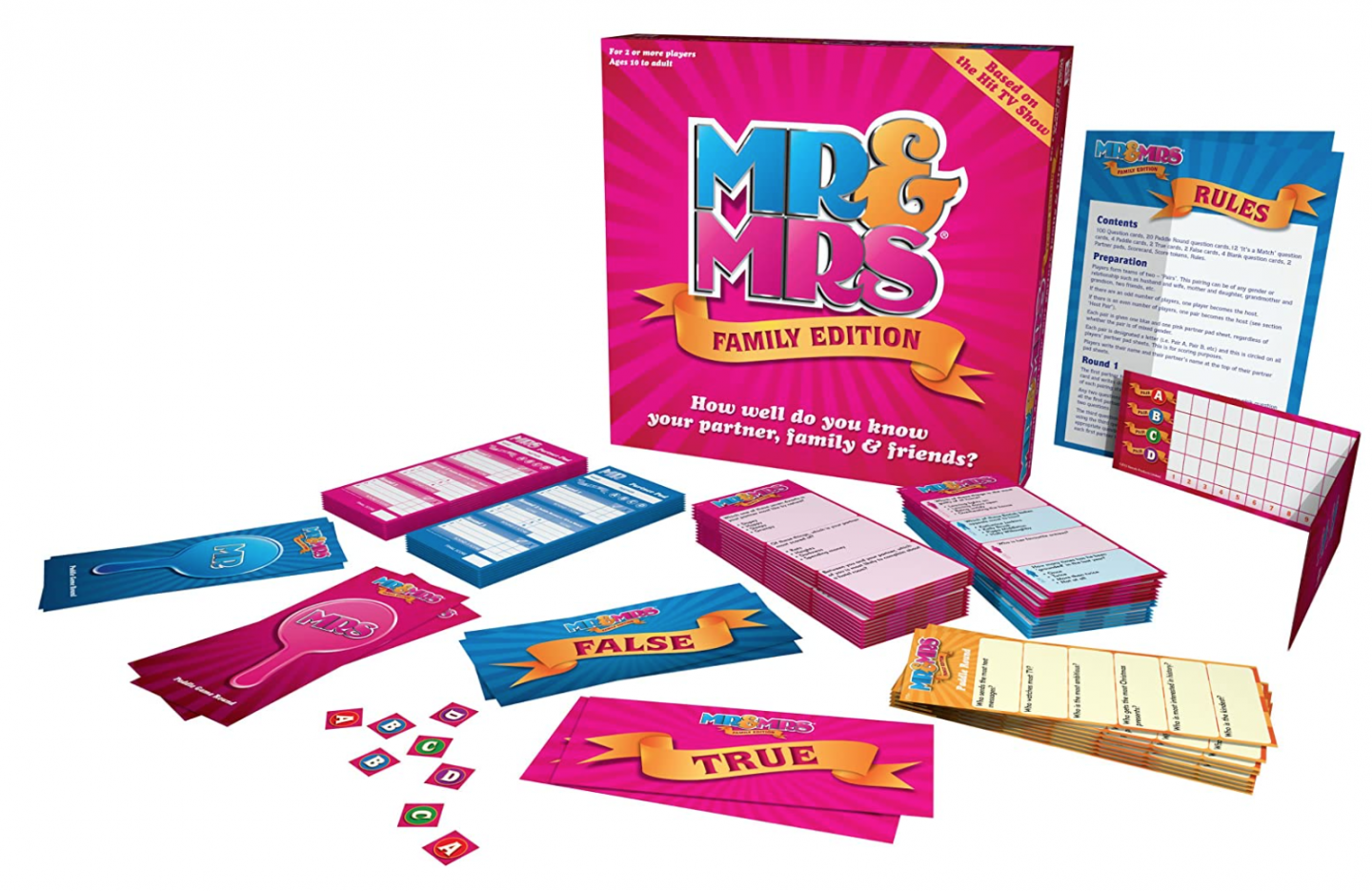 ---