Creating a comfortable home environment can be quite a big task, especially for new homeowners. The choices are endless and you are not alone in wondering if you have chosen the right items.
Having visited so many luxury hotels, we are keen to make our space look as high-end and luxurious as possible – all without breaking the bank! In our many evenings of home interior research, we recently came across a brand called SleepStyle, a team with 40-plus years of experience in creating the most beautiful furniture.
Most of the brand's products are created bespoke and made-to-order to all desires, whilst using the best quality materials and finishes to really add a touch of luxury to any room in your home.
Here are our top SleepStyle items that we love.
---
The Chesterfield Upholstered Footstool / Coffee Table
The Chesterfield footstool which also doubles as a luxurious coffee table incorporates the timeless deep buttoned Chesterfield design with its rich upholstery and sumptuously padded sides, helping to enhance the aesthetics of this beautiful handmade piece of furniture.
You can choose from 45 different fabrics and colours to customise your footstool as well as a choice of 16 legs to really make your item unique to your home.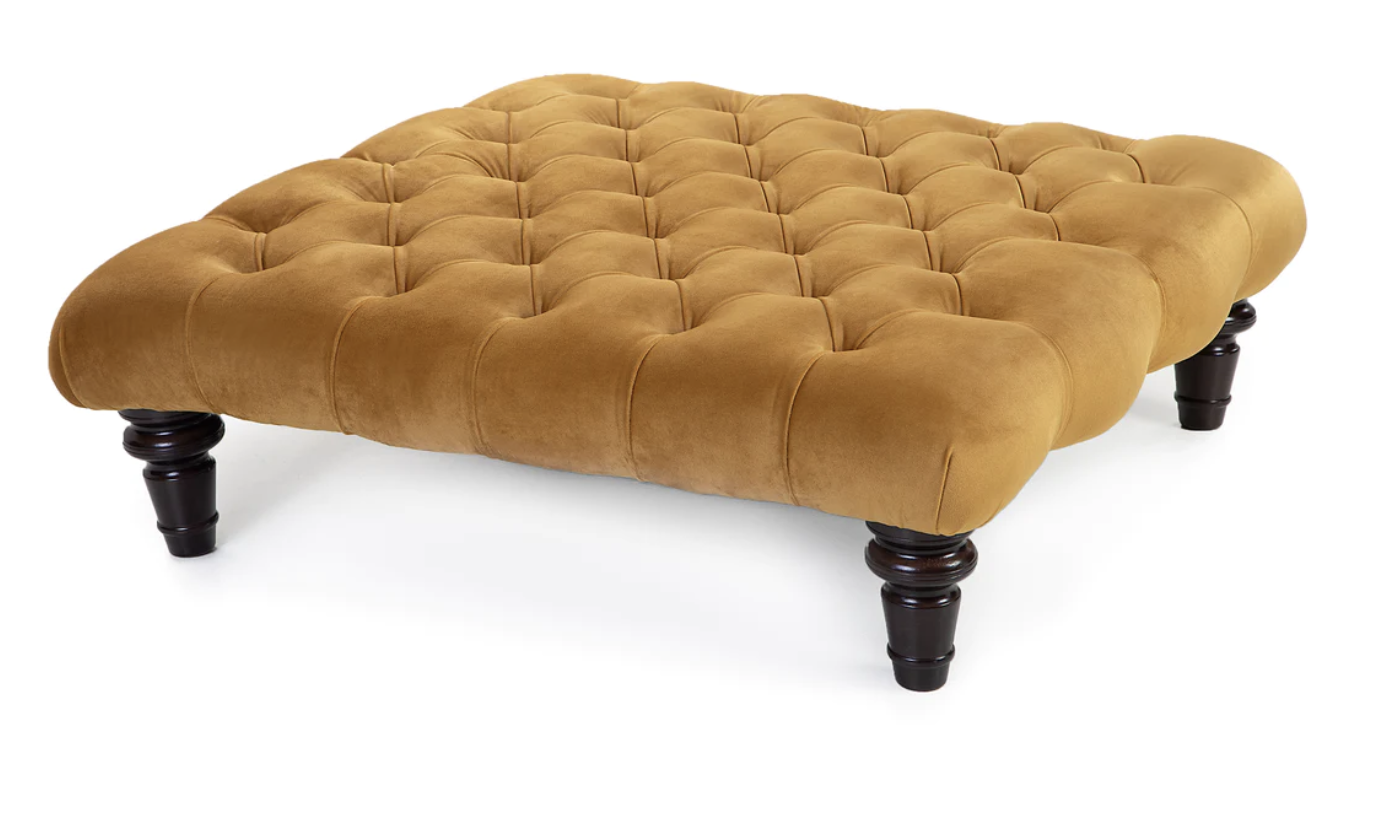 ---
The Regent Upholstered Bed Frame
With the most stunning standout headboard featuring a twin row studded border placed with a luxuriously padded headboard, the Regent bed frame would not look out of place in any five-star hotel, making it the ideal furnishing to at some grandeur to a bedroom.
Handcrafted by the skilled team at SleepStyle, who's combined experience spans over four decades, the Regent bed is made with the utmost care and attention so you can rest well knowing your bed will stand the test of time.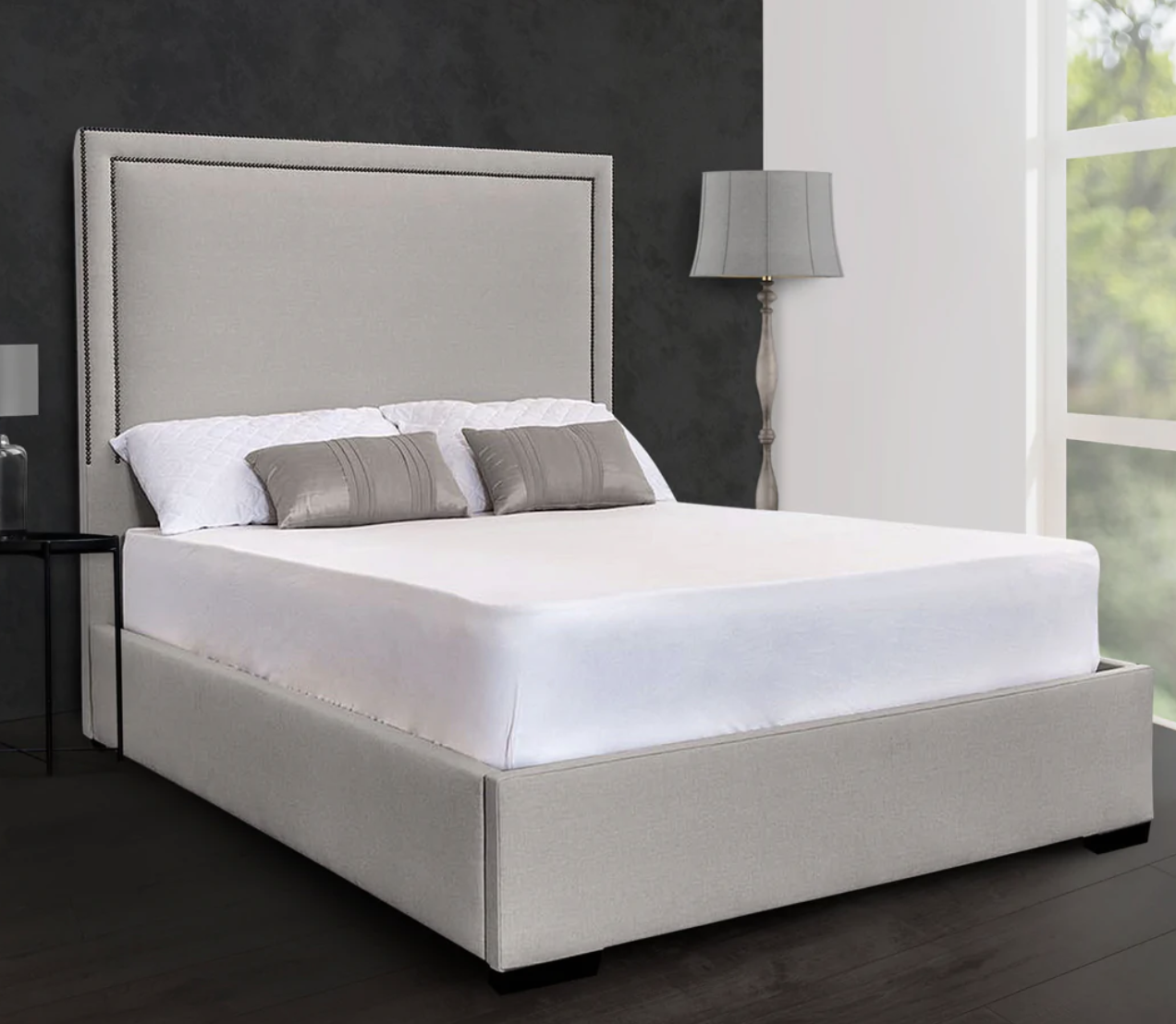 ---
The Chloe Upholstered Bench
This stunning upholstered bench can be customised with a choice of over 40 colours and is perfectly placed underneath a bay window, in a hallway or at the end of the bed.
A timeless piece of furniture, the Chloe Bench is upholstered in the Chesterfield design and its authentic and vintage legs add a touch of elegance and sophistication to the already stunning bench.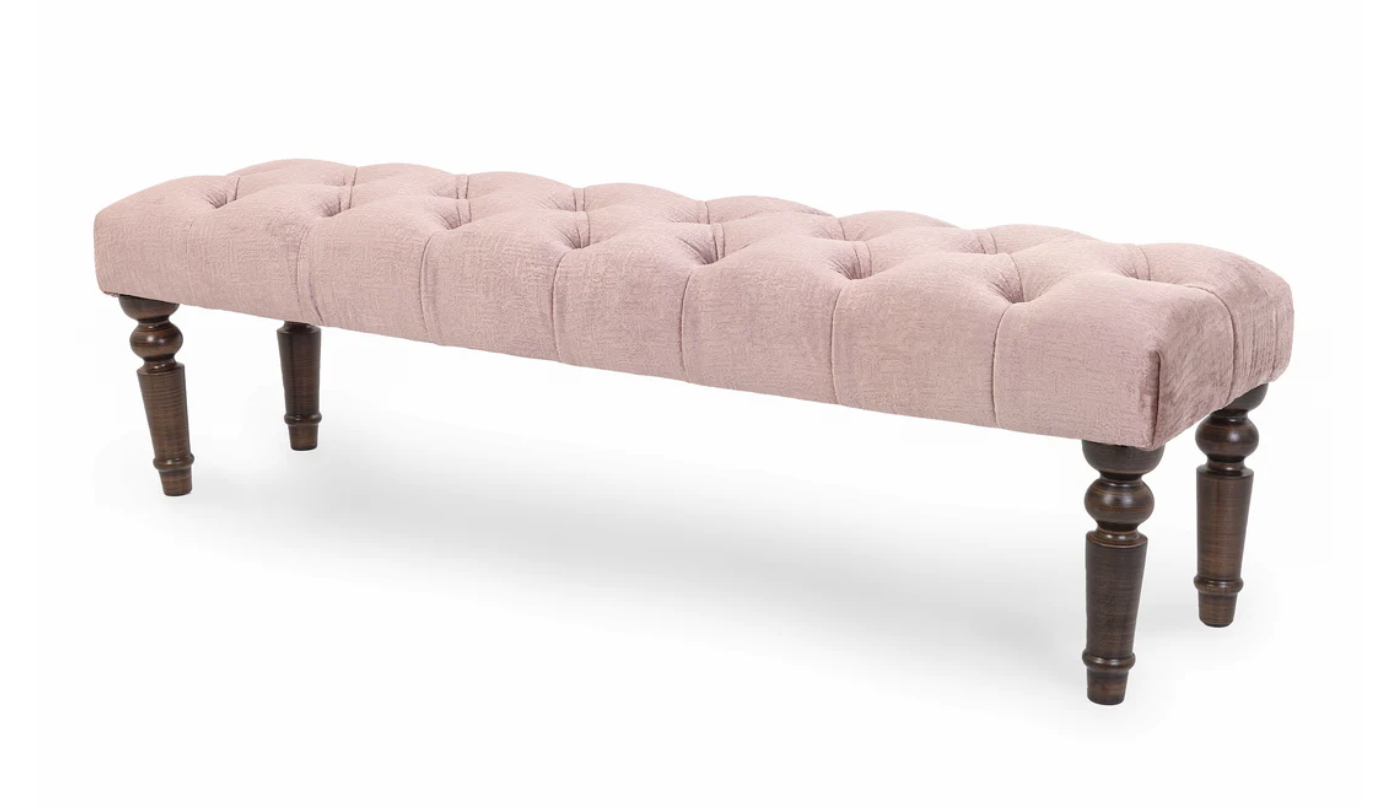 ---
Kendal Round Pouffe
This classic circular Chesterfield pouffe is not only beautiful to look at but can be used in a variety of ways. From a small coffee table for smaller living areas to dress up any corner or extra seating when hosting larger gatherings.
Luxuriously padded and deep buttoned this versatile piece of furniture can be used to add a pop of glamour to almost any room in the home.