Without a doubt, one of the dreamiest hotels in the Mediterranean, the minimalistic but impressive Borgo Egnazia is a hidden haven of whitewashed exterior and romantic candlelight, a scene perfect for the romantics looking for relaxed opulence. It's not hard to see why Justin Timberlake and Jessica Biel chose it as their wedding venue.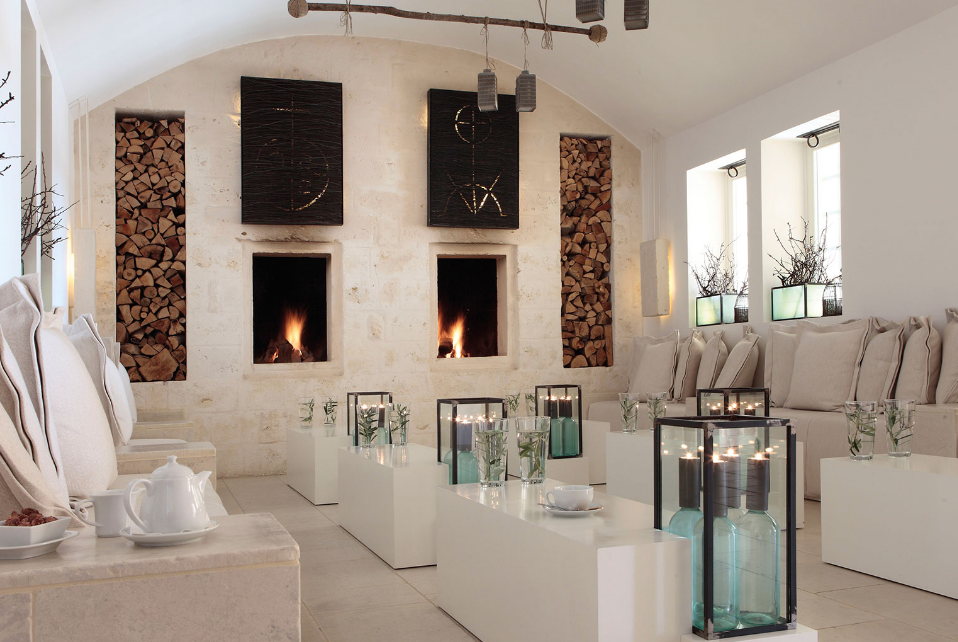 ---
Location
Located halfway between the beautiful cities of Bari and Brindisi, Borgo Egnazia is found in Puglia, right in the heel of Italy, and just an hour's drive from Bari airport, and 45 minutes from Brindisi airport.
This small and sunny spot in the South of Italy is still somewhat a newcomer when it comes to Italian holiday destinations and especially when compared to the much loved and well-known areas such as Sorrento and Naples.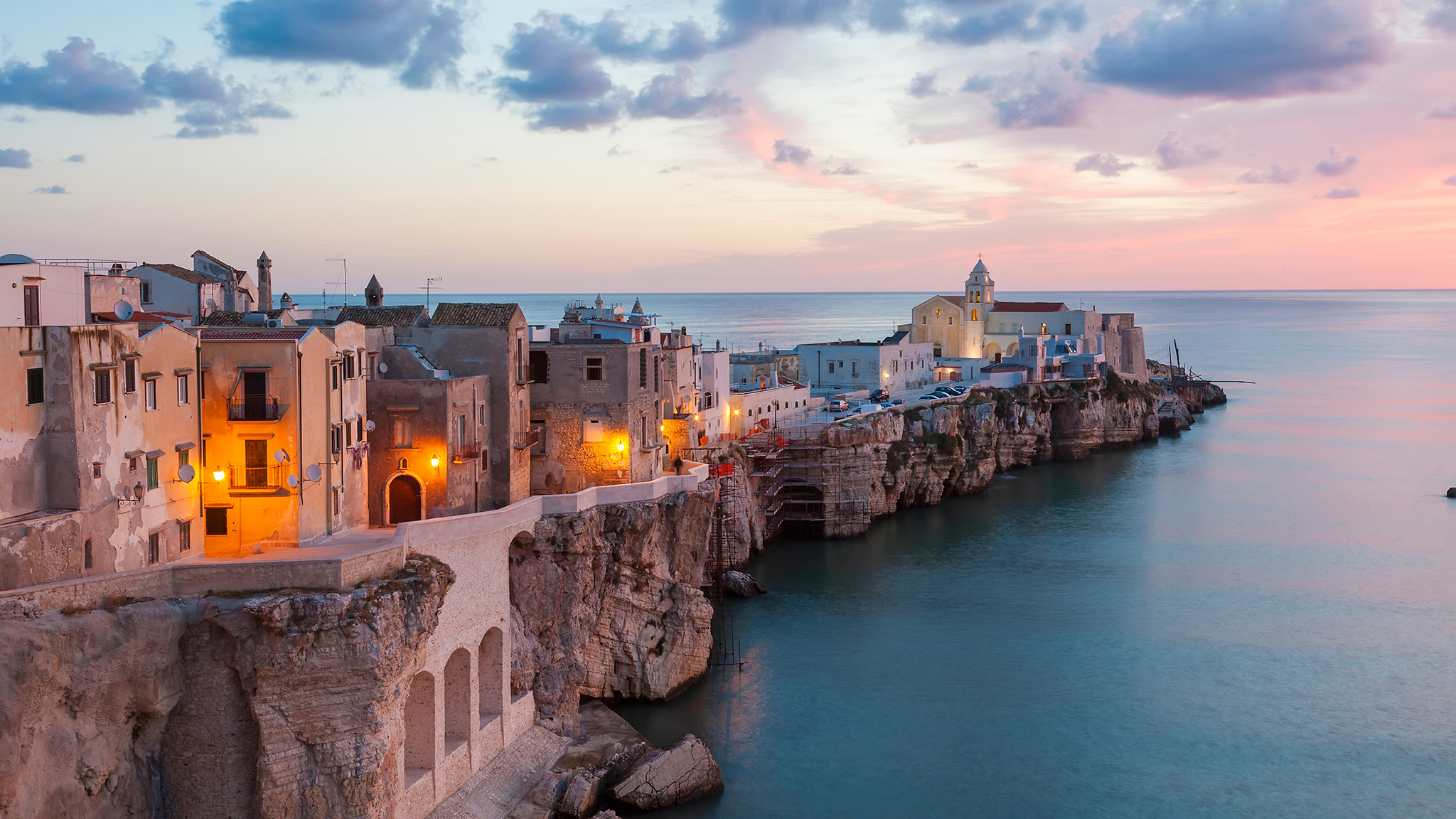 If you're looking for a vacation with all of the best that Italy has to offer without the crazy crowds, then Puglia loved for its incredible food, traditional whitewashed villages, and private beaches is perfect for you.
---
Rooms
The Borgo Egnazia has three different kinds of accommodation on offer and something for every type of traveler.
Ideal for couples and those on their honeymoon are the hotel rooms and suites in La Corte, the main building of the resort. Also found in this area is the Due Camini restaurant and the famous Vair Spa.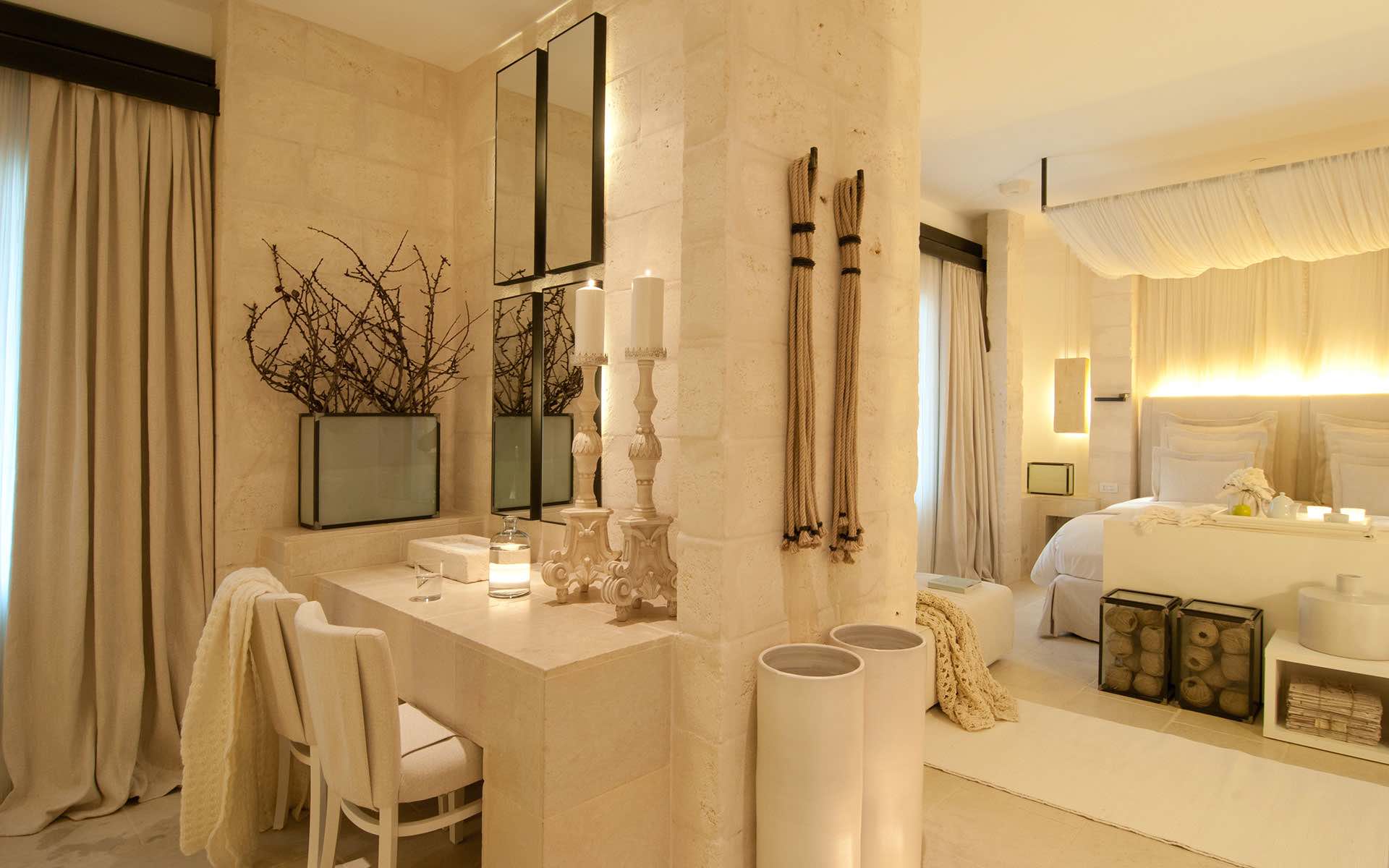 For those with the luxury of longer stays, there are the Borgo cottages – these roomy, two-story houses are complete with your very own secluded roof terrace, balcony, and walled garden and also sleep up to four people.
Those travelling with children can enjoy one of the private, three-story villas – the largest of which can sleep up to eight people. The villas are fully equipped with private pools, roof terraces, and gardens and you can even opt to have your very own chef.
Elsewhere, the La Egnazia bridal suite in the main Corte is perfect for those looking for something even more spectacular, complete with your own private swimming pool and super king-sized bed, this makes for the ideal honeymoon sanctuary.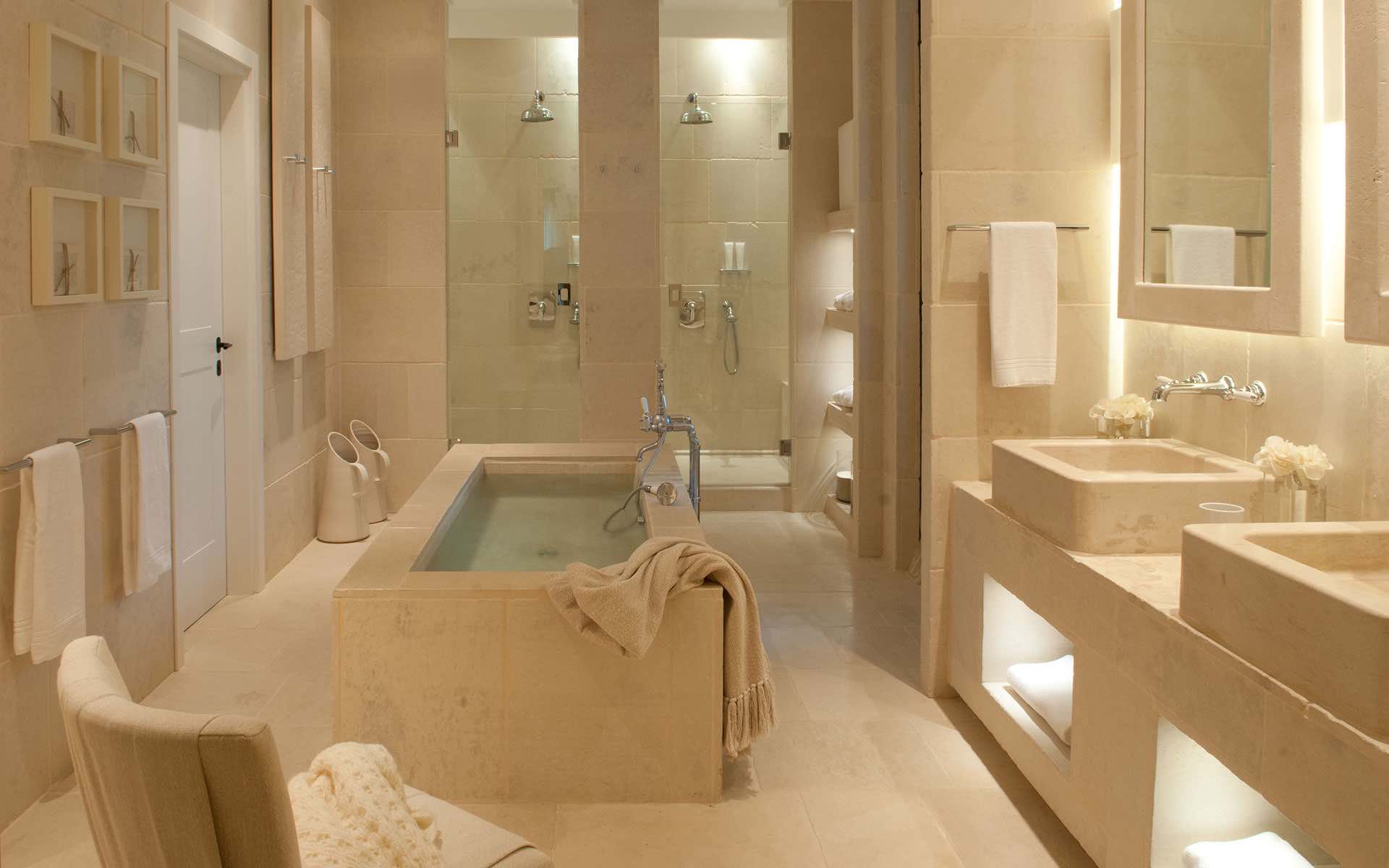 ---
Style
Staying at the Borgo Egnazia feels a lot like hopping into a time machine back to how the Roman villages would have been (or so I think they would have been).
With its whitewashed walls speckled with the most beautiful and bright purple azalea and the rolling landscape of olive groves, there's something beautiful to gawk at around every corner. This place is an Instagrammer's dream.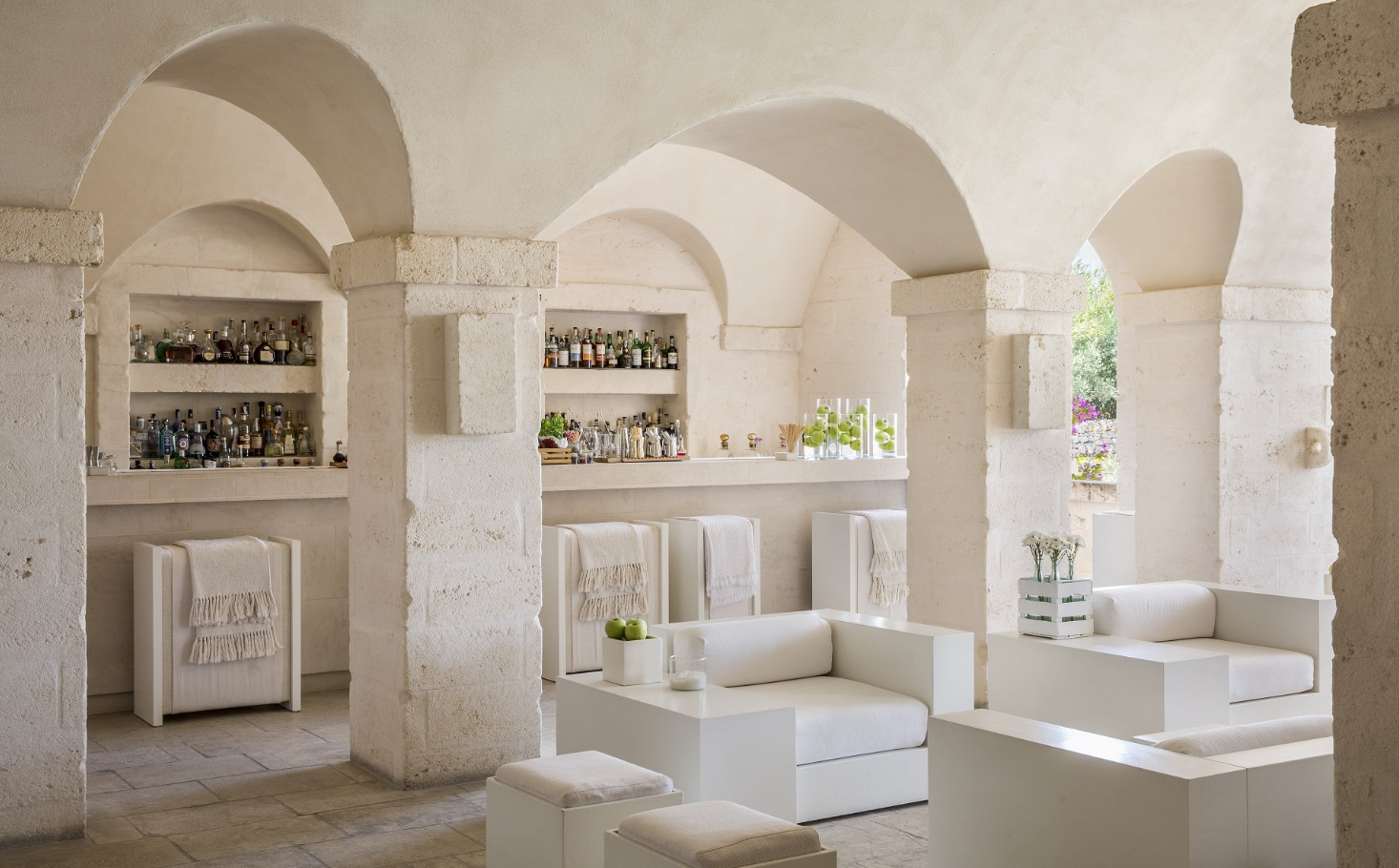 The inside of Borgo Egnazia is equally as dreamy with its white and cream interior, soft candlelight areas, and luxurious marble flooring. The glory of nature is the theme of choice throughout the hotel and can be seen in everything from the furniture to the artwork.
---
Spa & Facilities
One of the main showpieces of this splendid hotel has to be its celebrated spa, also known as, The Vair Spa.
The treatments are fully designed to make you feel at ease, whilst clearing your mind and helping you to leave feeling revitalized mentally and physically. The cherry on top of this refreshing experience healing is in the form of its very own in-house shaman who is on hand to chat through your problem areas.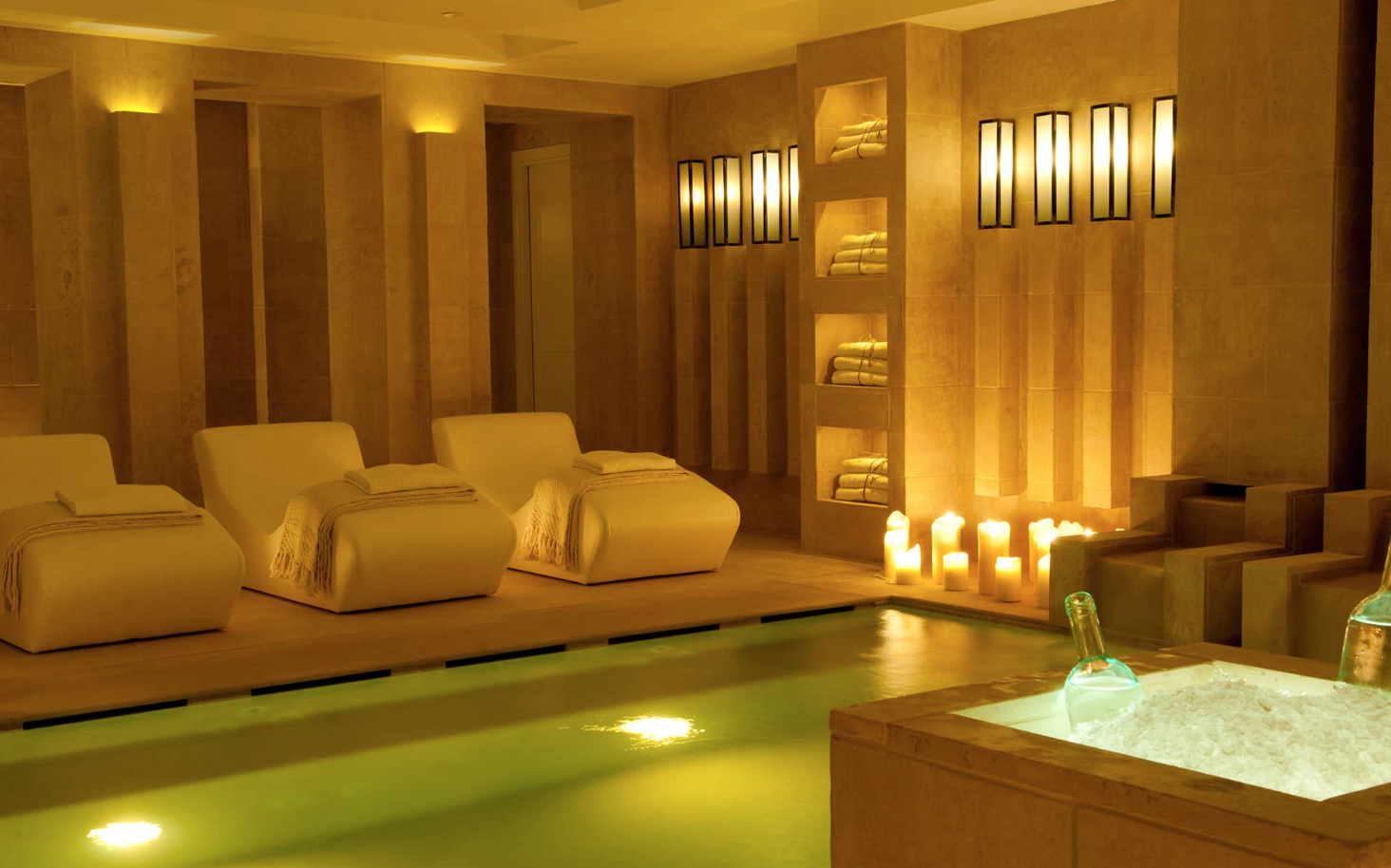 To get the most out if the serene experience and the spa's stunning surroundings, opt for the Spirt V bathing ritual, which includes occasional bathing in a Roman-style bath.
Elsewhere, the hotel also has plenty of other relaxation areas in the form of indoor and outdoor swimming pools, a reading room, a cigar room, a games room, and many other hidden corners ideal for those tranquil moments.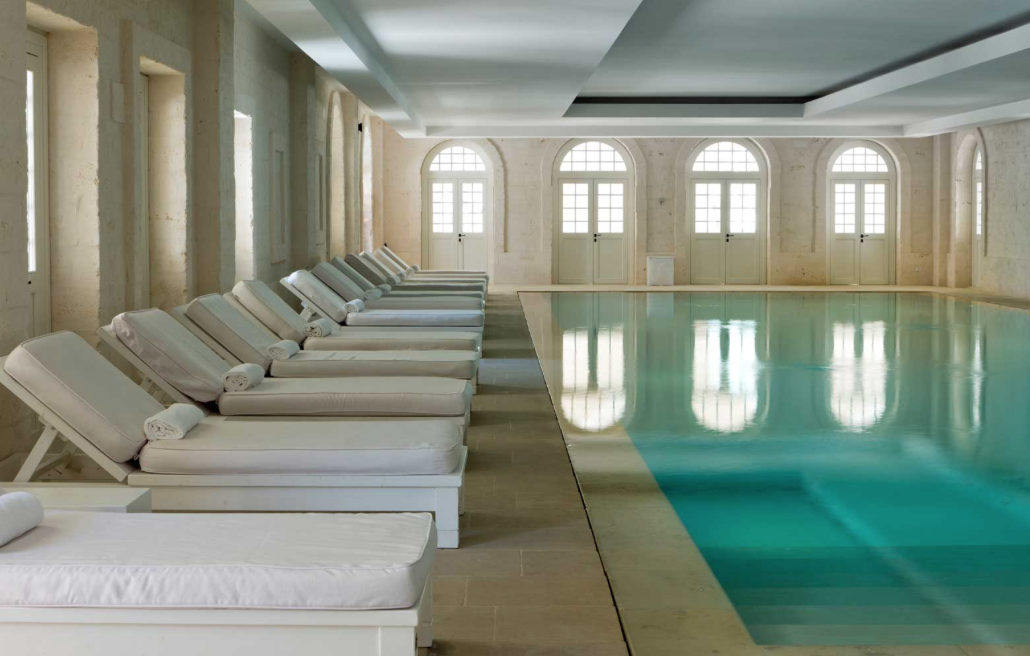 And if all of the above is not enough, just a five-minute walk from the hotel is Borgo Egnazia's own private beach, water sports centre, and golf course.
---
Food
The hotel has plenty of culinary options with five fantastic restaurants to choose from, all of which strongly highlight traditional local cooking.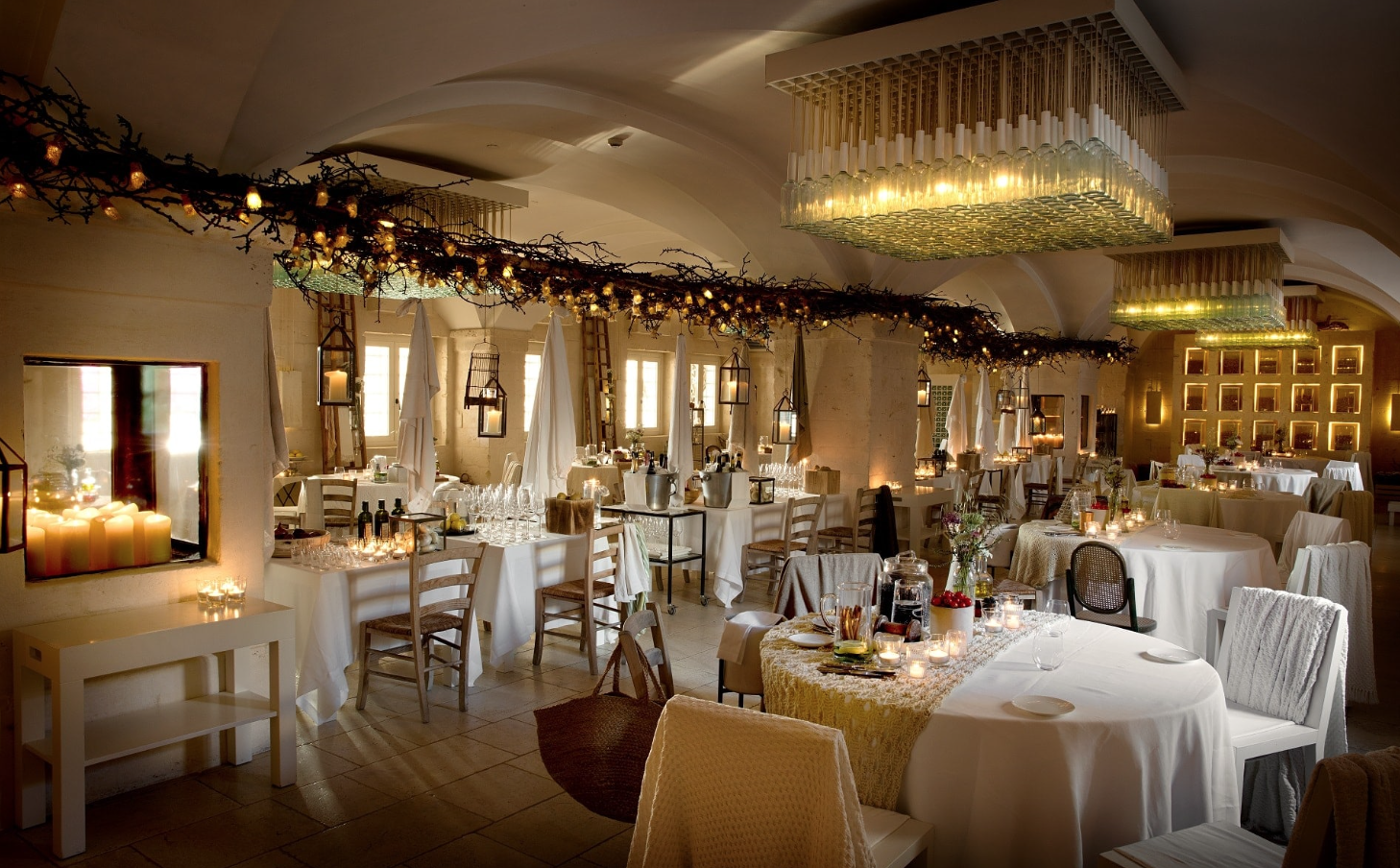 Due Camini is the place to go if you're after a gourmet meal, whilst the amazing La Frasca is perfect for those looking to sample some rustic Pugliese dishes – this is also where the buffet breakfast is served each morning. Elsewhere there's Mia Cucina Trattoria for wood-fired pizzas and even a children-only buffet restaurant, Da Puccetta, complete with its own miniature tables and chairs for your little ones.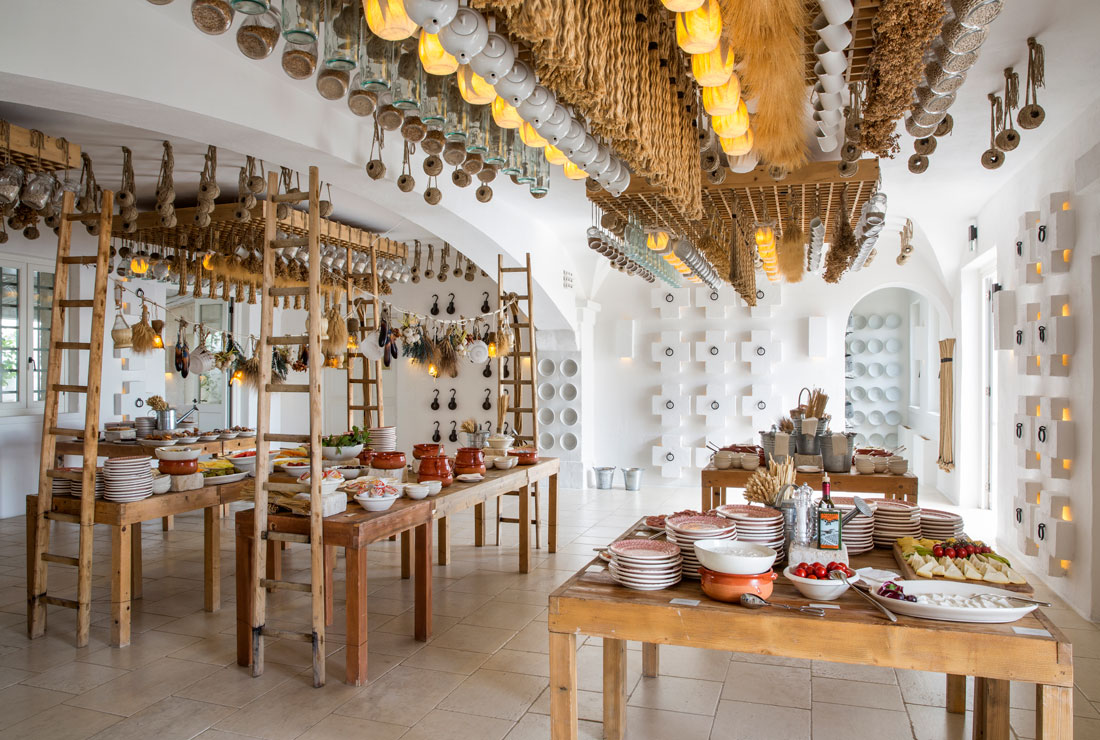 If beach dining is what you fancy then Pescheria da Vito will hit the spot with its light salads, freshly made pasta dishes, and mouth-watering grilled fish mains.
---
When should you go?
The Summer months of July and August are particularly popular visiting times, as this is when temperatures reach a sunny high of around 30 degrees, however, Autumn is also perfectly pleasant with the climate average of around 15 degrees.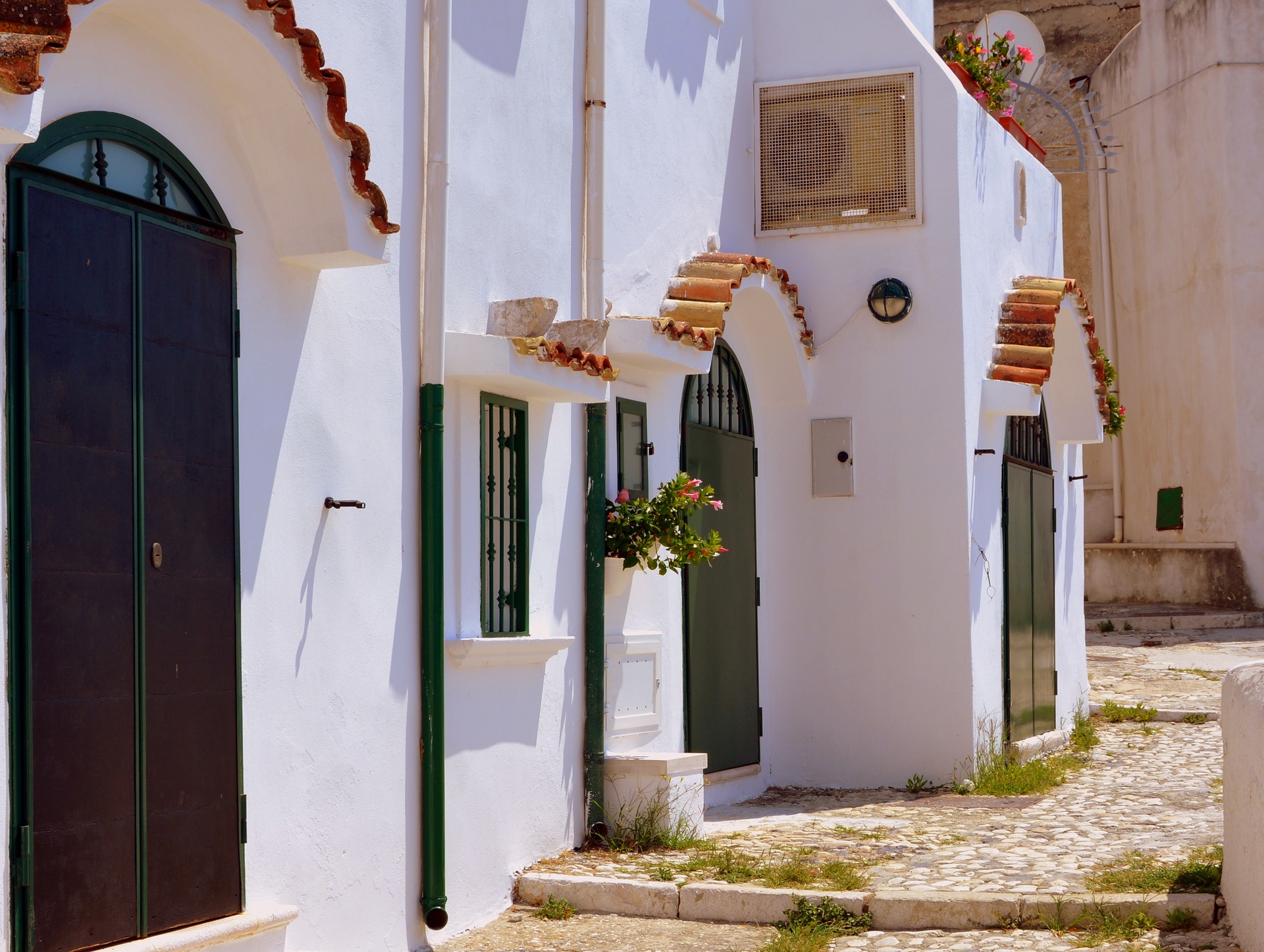 https://www.borgoegnazia.com/
info +39 080 225 5000
reservations +39 080 225 5850
[email protected]
---
By Crystal KeiKei