Animal lovers and those hoping for an exotic safari without the plane ride to Africa can now book to stay at a safari lodge in the UK, with incredibly up-close experiences with elephants and cheetahs.
The West Midland Safari Park's upcoming suites are now open to guest booking with dates for February 2021 on offer.
Inside each lodge, which can sleep up to five guests, there are open-plan living rooms as well as outdoor seating areas and balconies.
Adults looking for some privacy can enjoy the suite's king-size bedroom located on the flower, whilst the upper floor welcomes up to three guests, with options to add a cot.
Two of the lodges will feature stunning panoramic views of the cheetahs' new habitat through the floor-to-ceiling windows at the front of the lodge. The rooms are the perfect getaway for any animal lover as you'll get close-up views of Asrael and Bappe – brought over from France earlier this year.
Guests will also be able to watch the elephants including young male Sutton, as well as his aunt, Latabe and mum, Five. A spacious balcony with outside seating area allows guests to relax, overlooking the park's herd of African elephants as they roam their incredible new expanse and come right up to their drinking pool!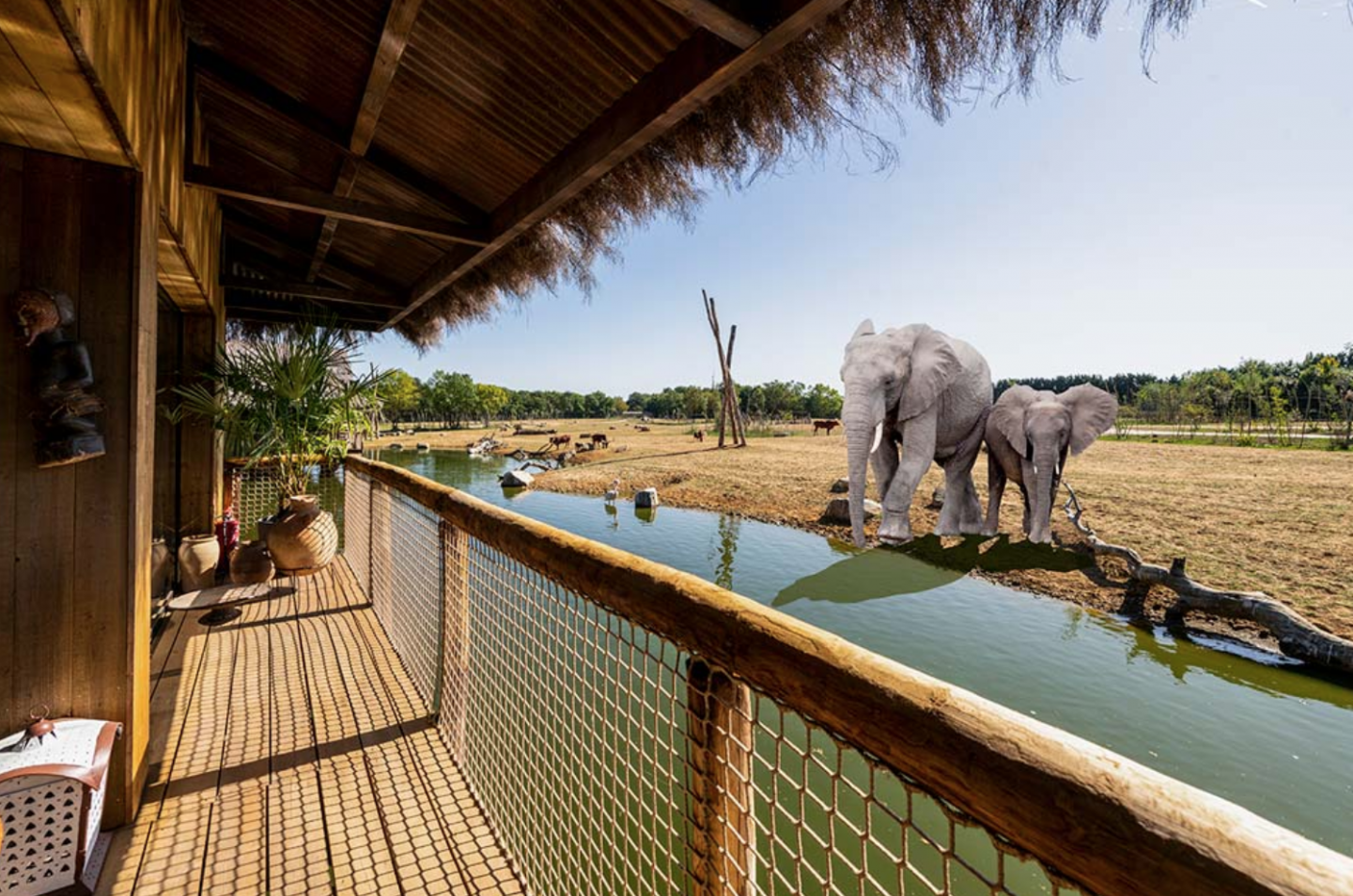 Elsewhere, on-site chefs are on hand to prepare your meals and deliver them to your room, so you can enjoy the amazing views along with your room-service. Other extras include free parking, 24-hour concierge service and free WiFi.
A stay at the lodges also include admission to the park and wristbands for the rides at the theme park, with prices starting from £147 per child, per night and adults from £171 per adult, per night.