A fantastic show of larger-than-life proportions, The House of Dancing Water in Macau at the City of Dreams boasts a five-star performance that's easily one of the very best in the world.
The show plays out a classic love-story plot that sees a beautiful Princess go against an evil Queen with elements of Macau's history played out along the way. The water-based act combines the best elements of dance and acrobatics with astonishing high-diving performances and thrilling motorcycle stunts.
Read on to find out why this unique and truly magnificent show is an absolute must-see for all ages when visiting Macau.
(Press Visit/ Review)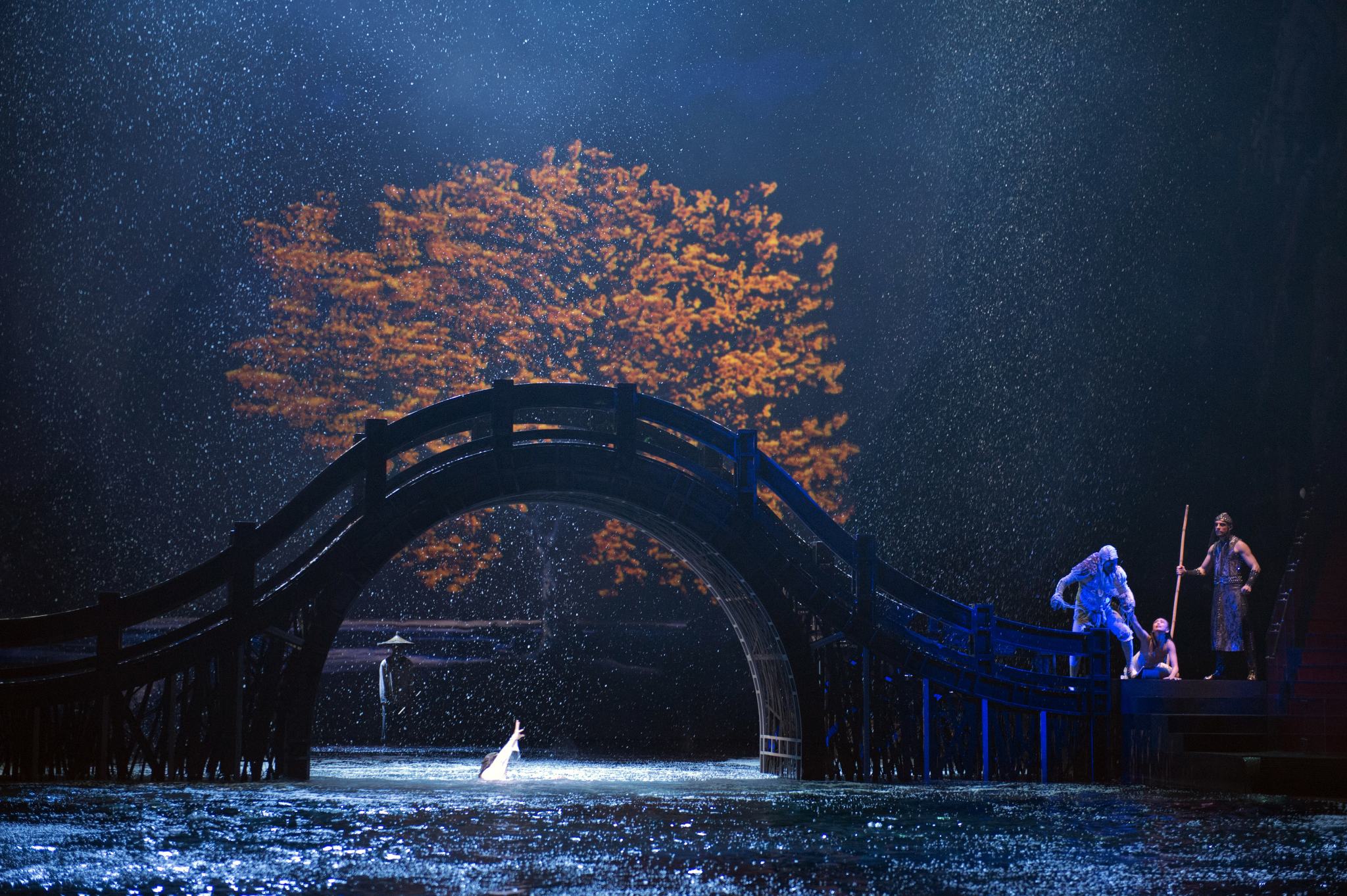 ---
Overview / Location
Located in the City of Dreams, The House of Dancing Water is just a few minutes' walk from some of Macau's largest and most popular hotels, such as The Venetian and Wynn Palace.
The House of Dancing Water is held in a purpose-built theatre which can seat 2,000 guests inside its 270-degree round theatre. With the stage placed in the centre of the auditorium, there genuinely isn't a bad seat to be found.
The Macau show cast comprises of approximately 90 performers from over 25 nationalities, including acrobats, gymnasts, dancers, musicians, and motorcycle stuntmen.
---
The Show
Created and directed by award-winning producer, Franco Dragone, the show is the first water-based performance of its kind to be launched in Asia, costing approximately $250 million (US) and over five years to stage.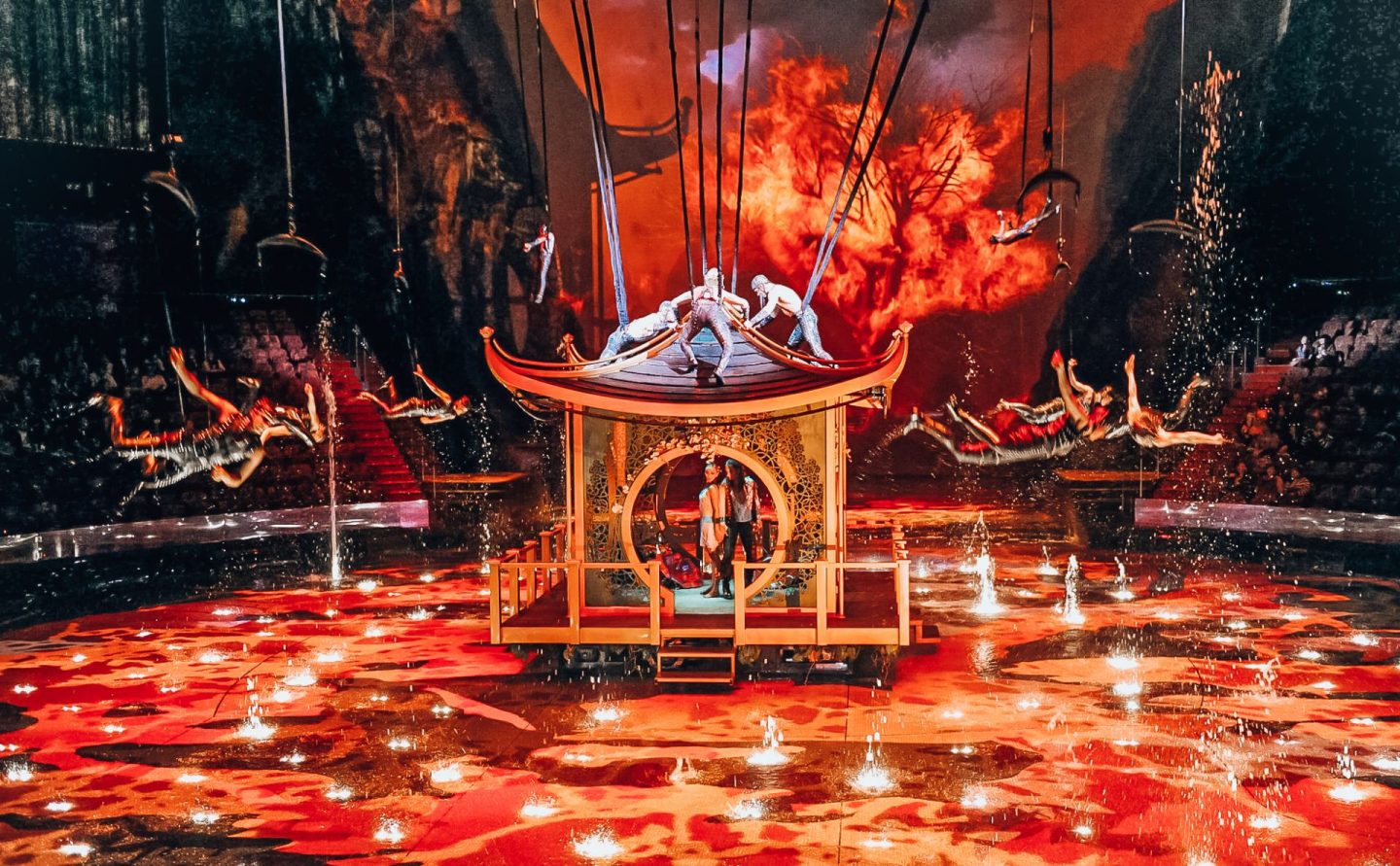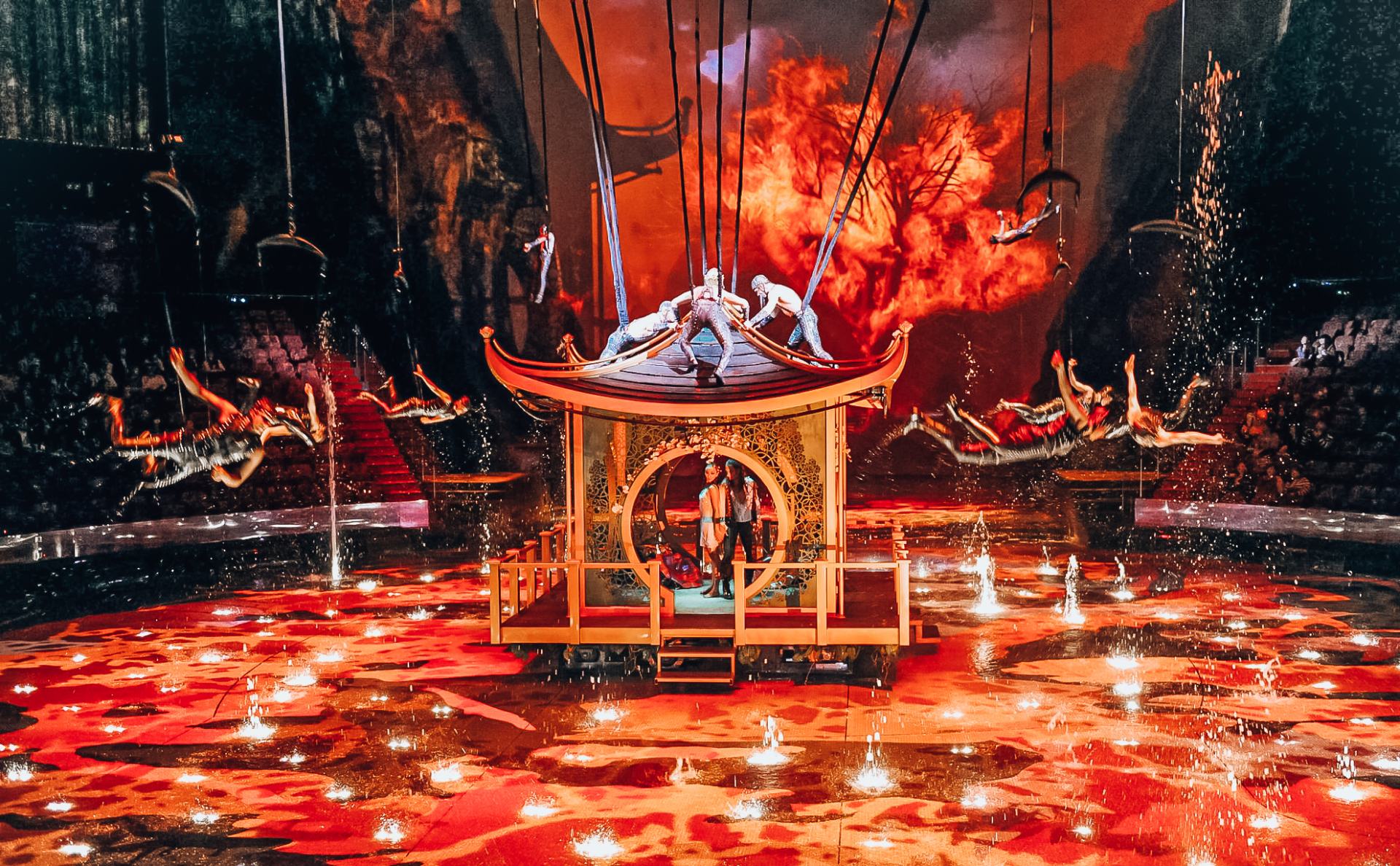 The Dancing Water Theatre is a 270-degree theatre, with a central stage at a diameter of approximately 65 feet and features over 230 automated fountains and 11 hydraulic ten-ton elevators making it possible to convert from an aquatic to solid floor stage.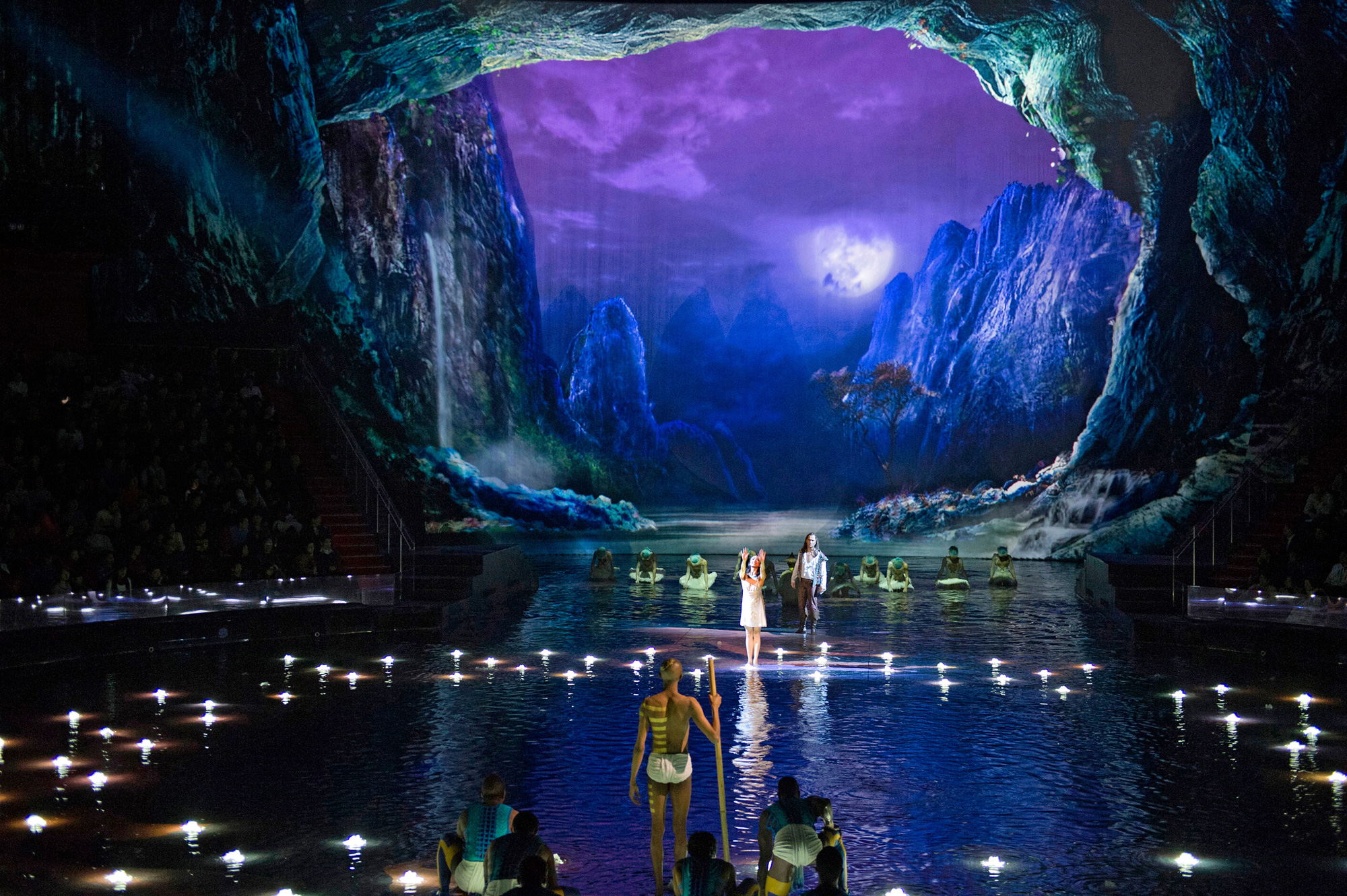 The purpose-built theatre also contains one of the most spectacular commercial pools in the world, holding up to approximately 17 million litres of water, more than FIVE Olympic-sized swimming pools.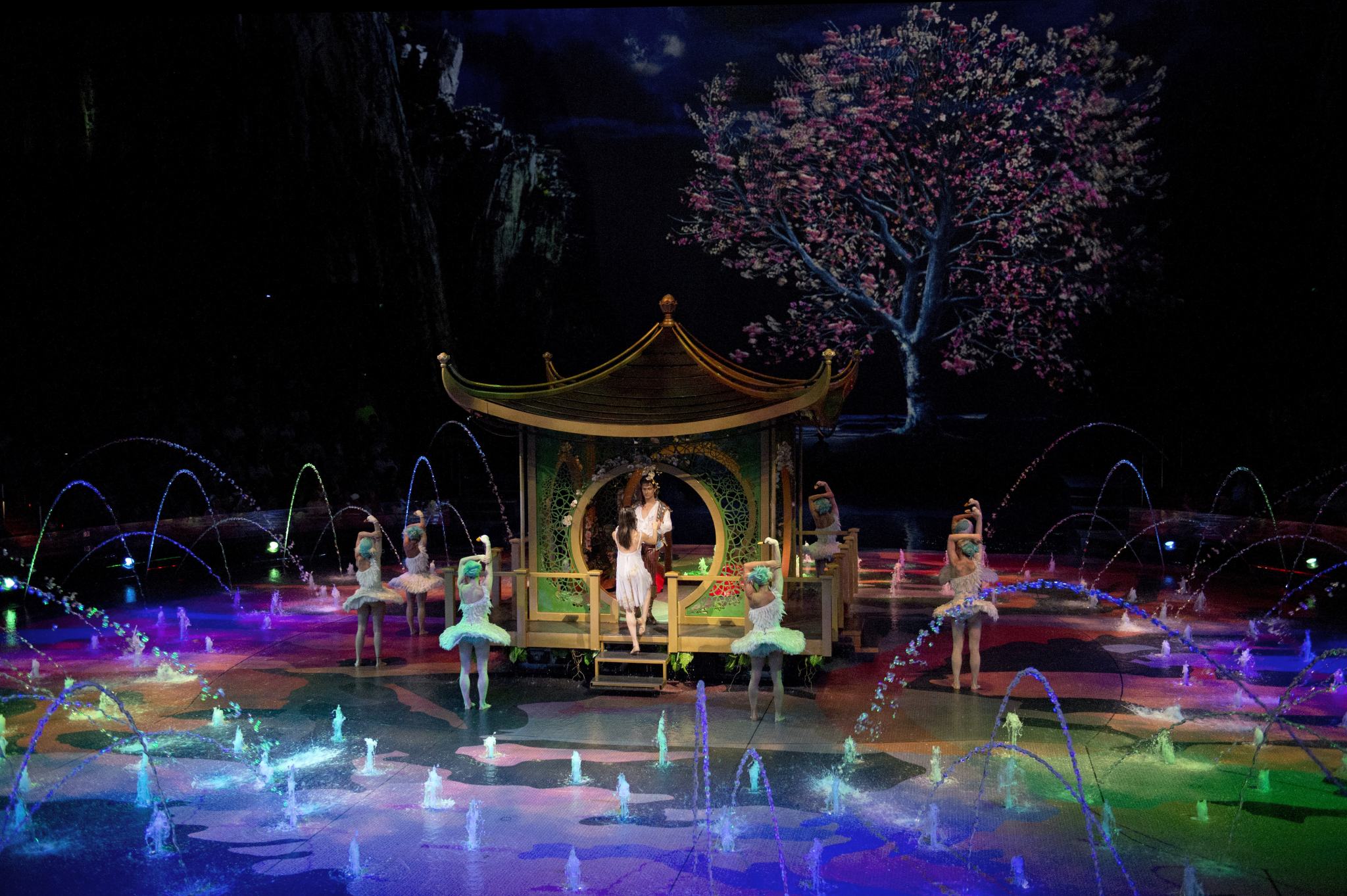 Without giving away too much of the narrative, the dream-like storyline follows a fisherman, who falls in love with a Princess that is taken prisoner by an evil Queen. In the show, you see his battle to save the Princess and defeat the evil Queen with the help of nature, a villager and group of tribesmen.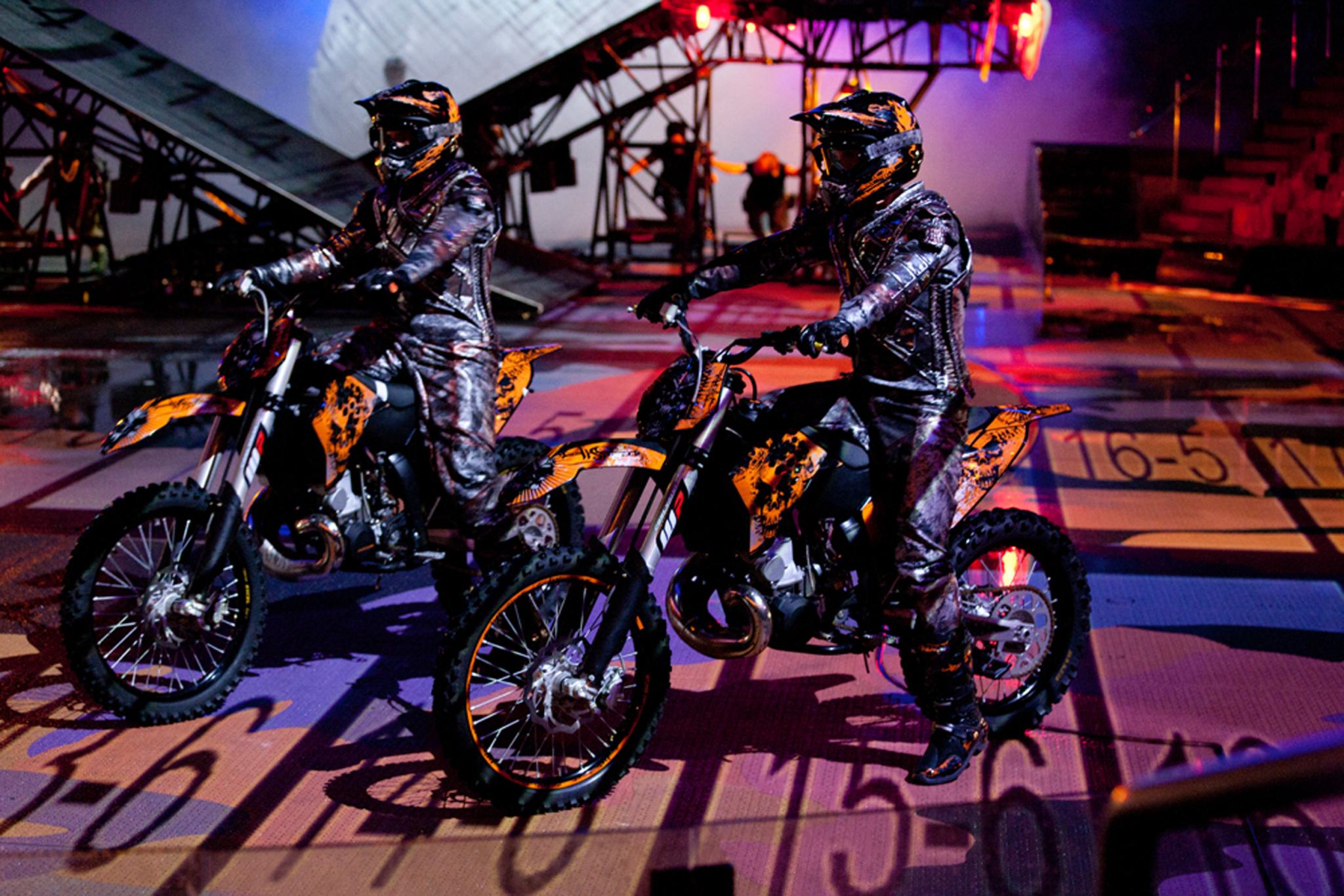 The show features mind-blowing set pieces with motorbikes, acrobats performing death-defying dives into the water, and gigantic set-piece ships rising out of the floor. Audience members will find themselves gasping throughout the 80-minute performance as the stage constantly shifts between the pool and a solid floor.
The show is appropriate for all ages and children and adults alike will leave feeling adrenaline-fuelled and completely entertained.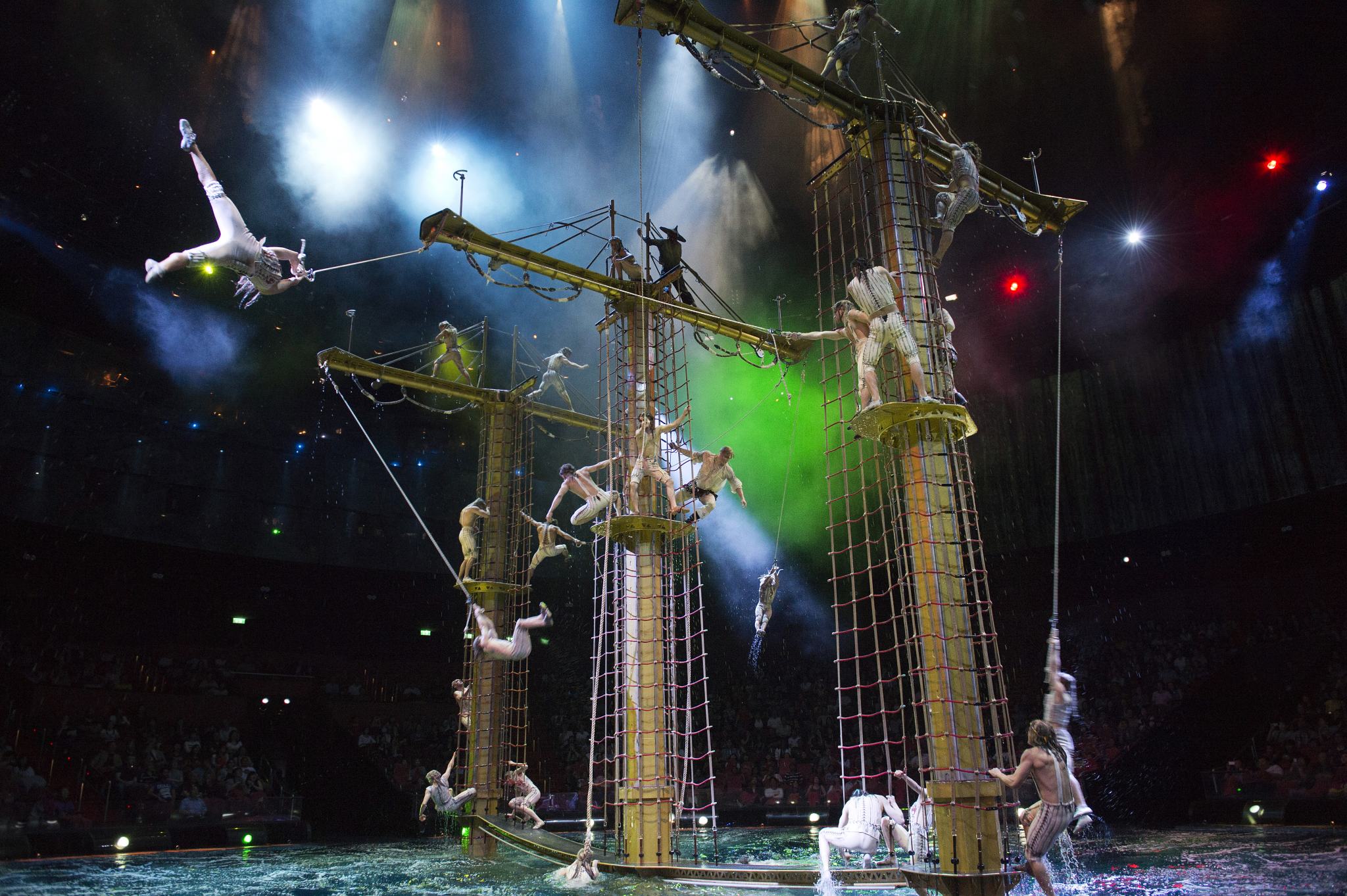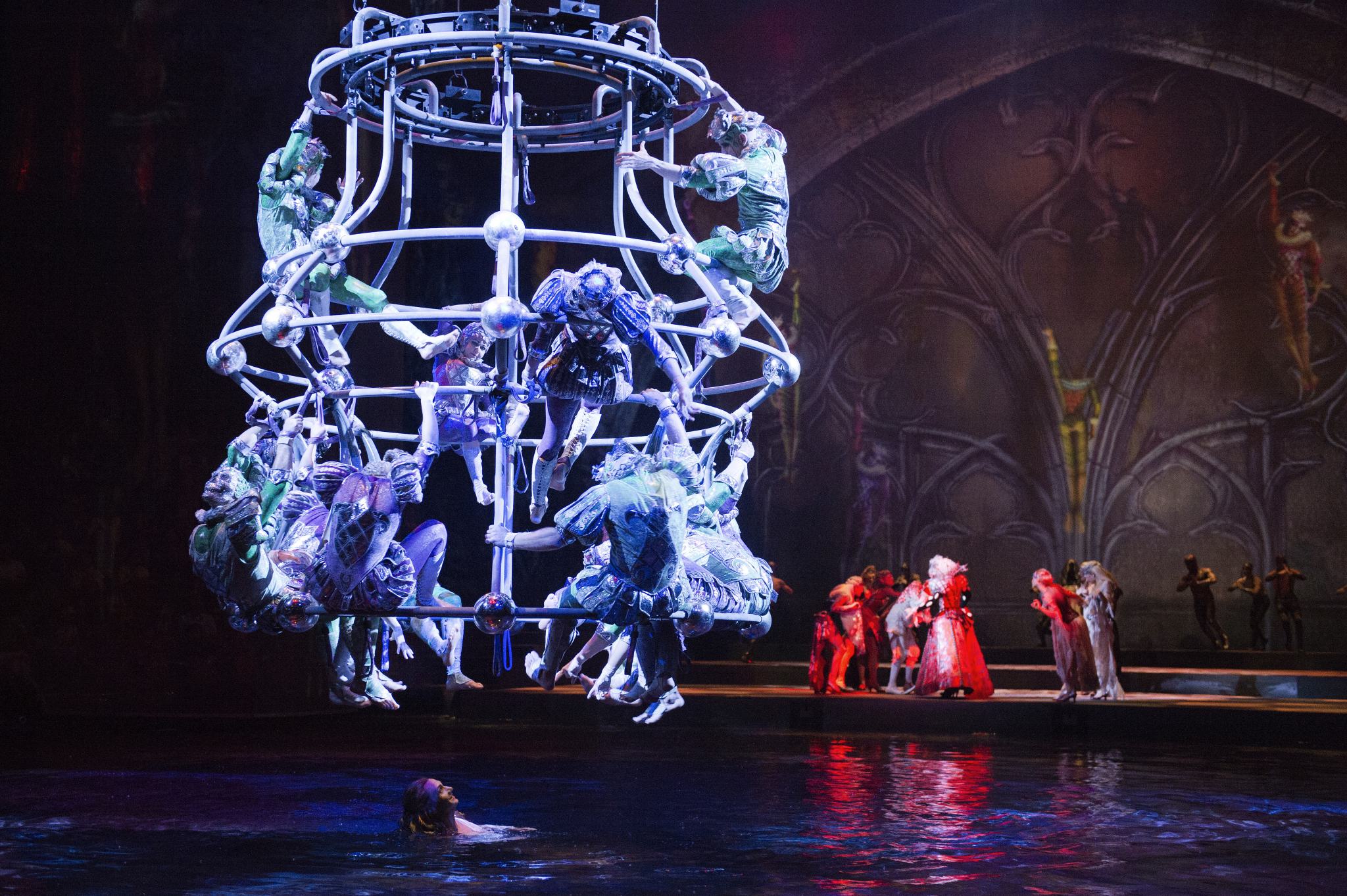 ---
Tickets
The 2,000 seats encircle the stage, affording 270-degree views no matter where you sit. The best seats are in Class A – be sure to pick seats at least five back from the front row, unless you're happy to get completely soaked – in which case you'll be provided with a towel and a poncho.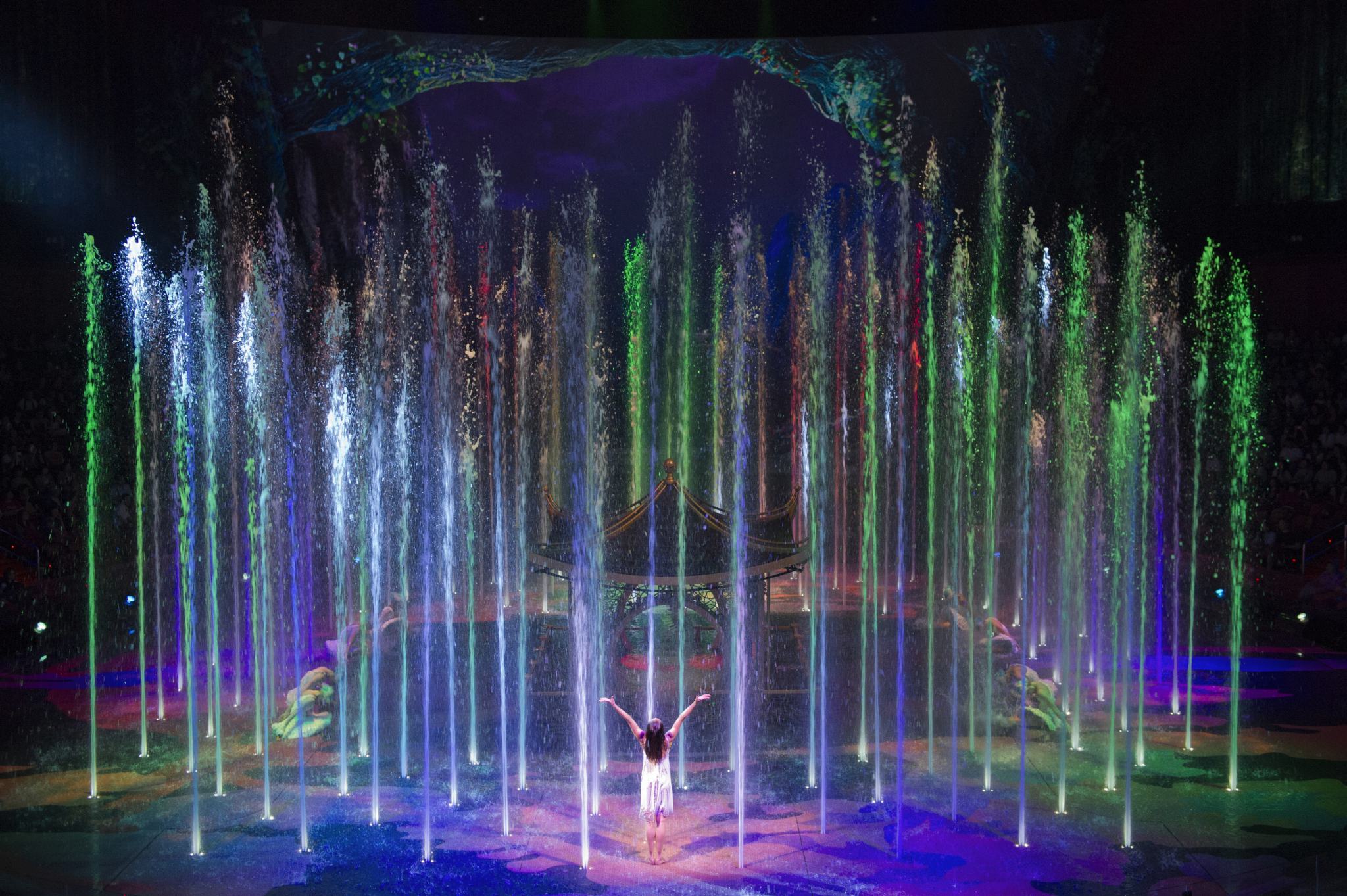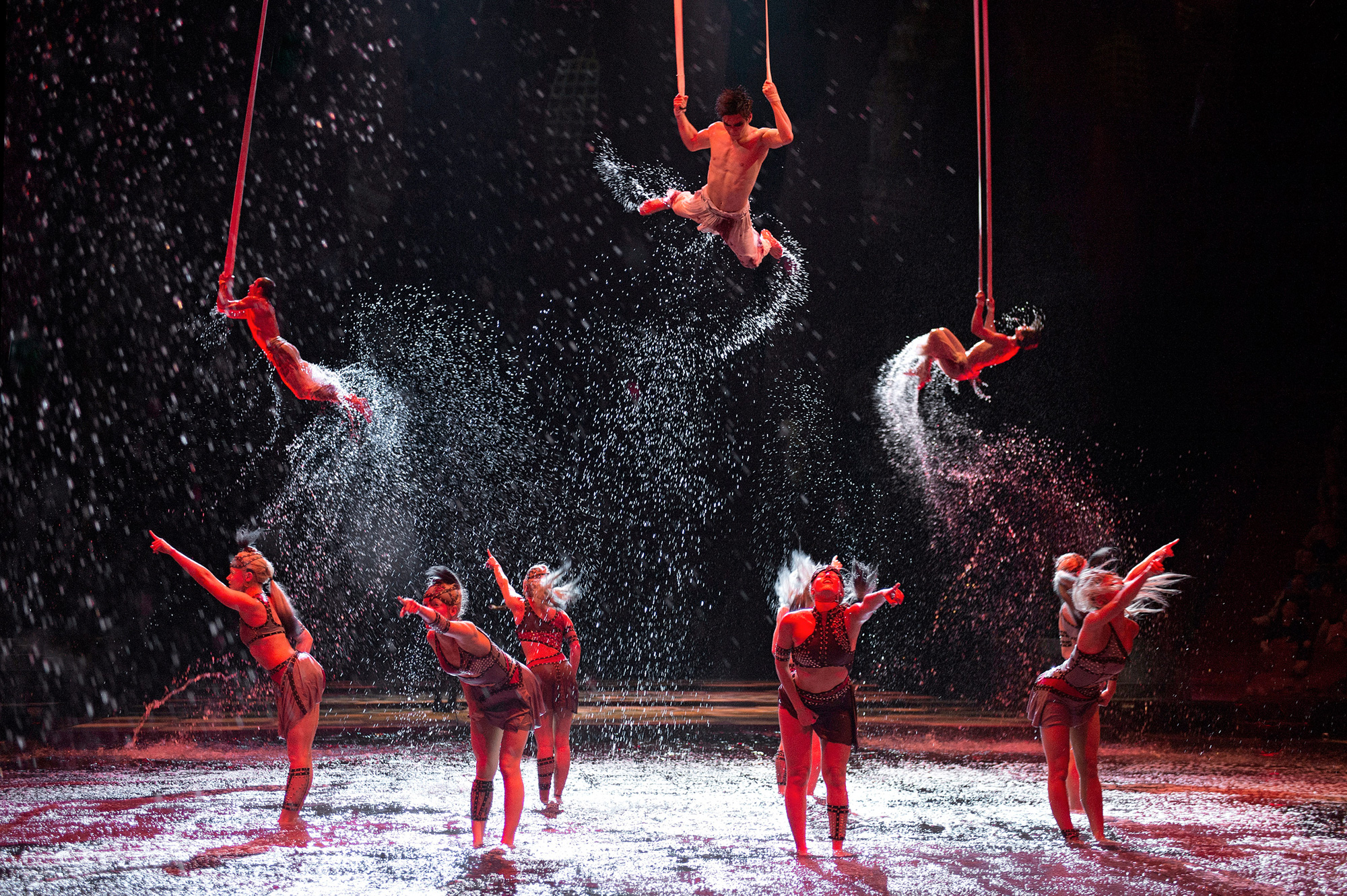 Booking ahead is also highly recommended as demand for House of the Dancing Water tickets is high, especially at the weekend and during public holidays.
Prices for tickets range from HK$478 for a child's ticket to HK$998 for an adult's ticket. There are also VIP tickets on sale for HK $1,498. there are usually at least two shows daily.
Tickets can be purchased here.
https://www.thehouseofdancingwater.com/en.html
---