With Black Friday just around the corner, we can't wait for those big bargains and special deals on the 27th of November.
Coronavirus might be keeping Christmas shoppers at home this year but we're expecting big savings online. Some retailers have already announced their offers – below you'll see our list of the best early Black Friday deals, from makeup and skincare to technology and fashion.
Most of the deals are set to run until Cyber Monday on 30 November, so consumers have lots of time to snap up the bargains.
This article contains affiliate links.
---
Kjaer Weis – 20% off the entire collection
Conscious luxury, refillable clean cosmetic brand Kjaer Weis is offering 20% off their entire collection. This once a year discount is exclusive to Kjaer Weis VIP customers on Black Friday itself but is open to everyone on Saturday, Sunday, and Cyber Monday.
Don't expect to see this discount again anytime soon – there will be no winter sale here. On Giving Tuesday, the brand will be donating 20% of all sales to charity – splitting the profits between The Love Land Foundation and Black Girl Smile.
Hero Product: Cream Blush (from) £22.40 instead of (from) £28
The Cream Blush was one of Kjaer Weis' initial three launch products a decade ago and has remained the best seller for the brand since.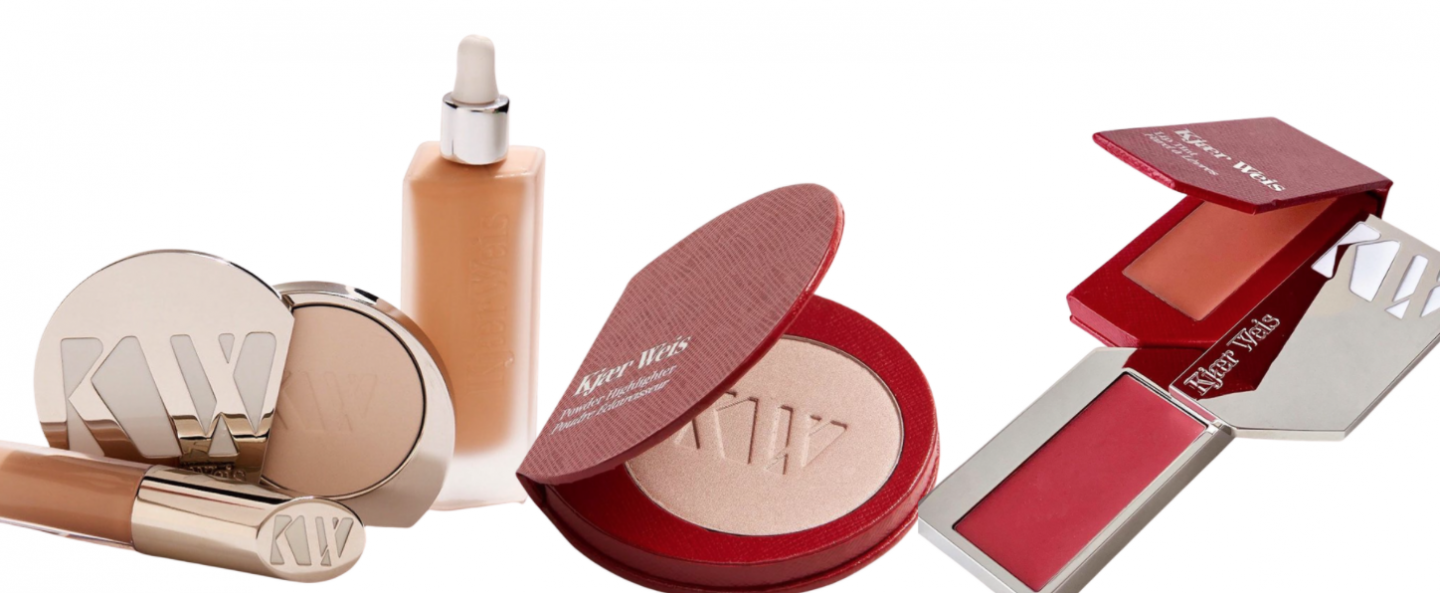 ---
Bolt Beauty – 30% off the entire collection
Skincare drop brand Bolt Beauty are the sustainable skincare brand you can enjoy at home or on-the-go. Their clever little drops are made to measure for one application and have caught the attention of skincare Tik Tokers world-wide – including Skincare By Hyram.
The best part? After use, they can simply be put into the compost heap or dissolved in boiling water. They are offering 30% off over Black Friday weekend until Cyber Monday.
Hero Product: Vitamin A Game, £35 instead of £50
This perfectly portioned 0.15% retinol mixed with Vitamin E is the perfect starter retinol. Introducing retinol to your routine can cause flakiness if you are too over-zealous with application. Encased in a single dose drops, these are made to measure for one use so there is no chance of 'over-doing' it with Vitamin E for a soothing touch. Skin crisis adverted.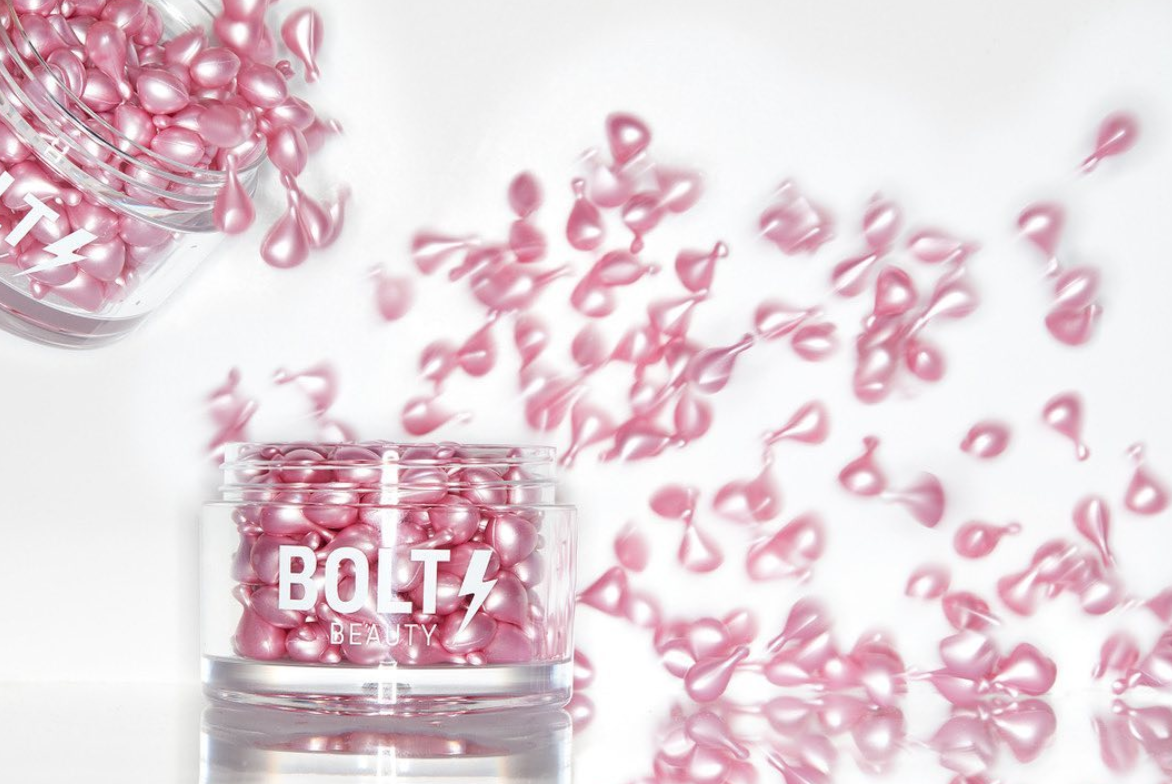 ---
Currys PC World
Tech giant Currys PC World has officially kicked off its Black Friday 2020 event and top deals include savings on items such as HP Laptops, Dysons, Samsung Watches, and LG Ultra 4K HD TVs.
Currys has a price promise just like last year, which means whatever you buy from their Black Friday sale before the main event won't be any cheaper on November 27.
If you buy a qualifying product that does become cheaper on Black Friday, Currys will get in contact with you to offer you a refund.
That means you can shop in the Black Friday sale now and be sure you're getting the best price Currys PC World will offer.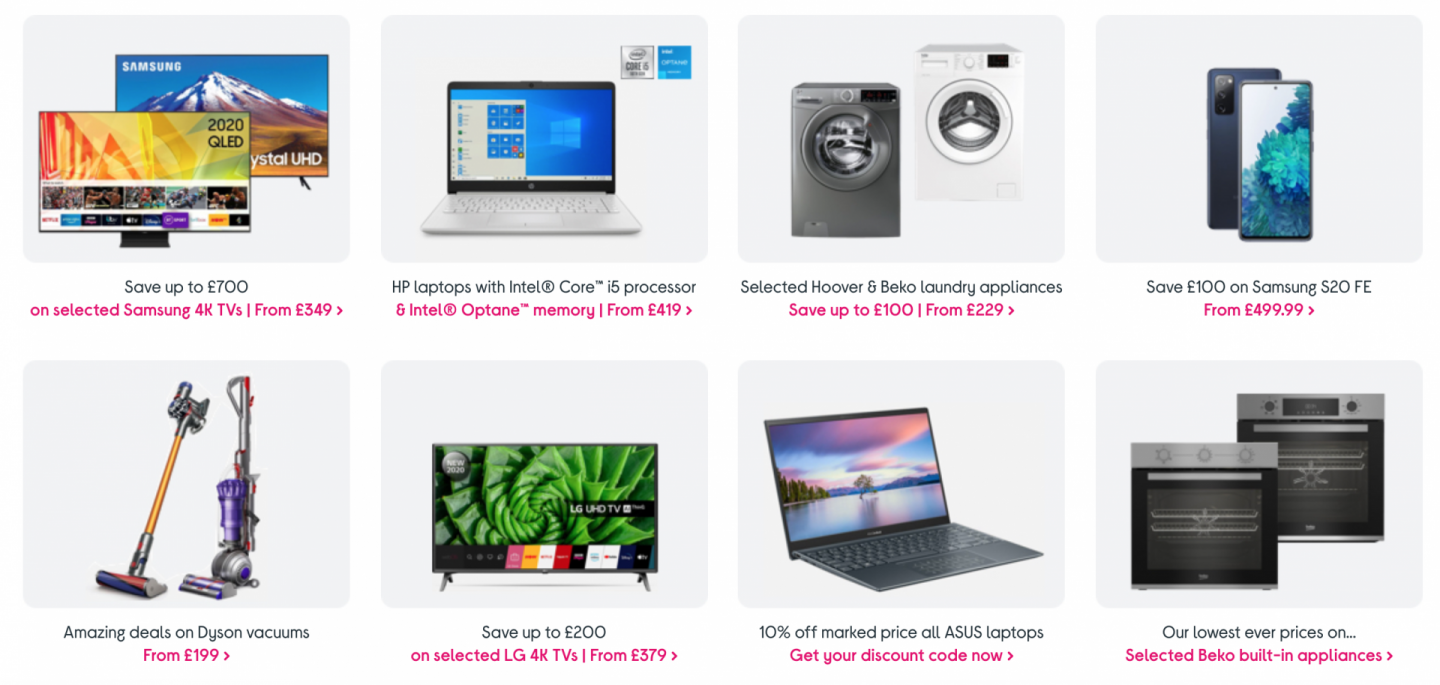 ---
Waterstones Half Price Deals
Last year Waterstones participated in Black Friday by offering a full week of great deals, including up to half price off bestselling fiction books plus discounts off signed and special edition books too.
If you missed out on the action last year, don't worry, you'll have your chance again this year. This Black Friday, Waterstones is offering avid readers up to 50% off across a range of bestsellers.
Snap up 2020's must-reads, from Ian Rankin's, A Song For The Dark Times to Jamie Oliver's new cookbook, 7 Ways or Joe Wicks', 30 Day Kick Start Plan – ideal for those wanting to put fitness and health at the forefront of their New Year.
---
MONPURE – 50% off
MONPURE London are the ultimate, conscious, luxury haircare brand set to bridge the gap between skincare and haircare. Expect their predominately natural, hi-tech holistic formulas to effectively tackle the root of the problem when it comes to brittle, lack lustre hair and hair loss.
MONPURE is offering buy one get one half price on products from Sunday 22nd November, using code EXCLUSIVE50. If you're looking for further deals then hop back on the site on the 29th where you'll receive a further 10% off Monpure's giftsets, using the code HOPE10.
Hero Product: The Follicle Boost Hair Density Serum, £43 instead of £96
If thickness is what you seek, then look no further. This hero product is set to inject some volume and voltage to your hair through a meticulously developed formula. Essential skincare ingredients such as exfoliating retinol and lactic acid work to supercharge cellular turnover removing the dead skin and debris, both obstacles for new hair growth. Pumpkin seed extract and castor oil stimulate the scalp, with the former blocking a pesky enzyme called 5-alpha reductase known to convert testosterone to DHT, the hormone responsible for hair loss.
---
French Connection 30% off sitewide
Premium high street retailer French Connection has just announced its Black Friday 2019 sale and it includes discounts of up to 30% on clothing and 50% off homeware.
The fashion and homeware favourite has dropped prices across a range of Black Friday fashion, homeware, Christmas decorations and gifts; and there's also the opportunity to pick up your Christmas Day outfit with a serious discount.
So whether you're in the market for a Little Black Dress, a chic new addition to your living room or some super high-end Christmas tree decorations, there's something for everyone.
---
Robert Dyas – Up To 60% Off Sitewide
This year, Robert Dyas is celebrating Black Friday with a week-long sale, which starts today, offering up to 60% off items across the shop. You'll find kitchen gadgets, homeware, vacuums, and power tools all reduced for the entire week.
If you're looking for gadgets to fill your kitchen with, the homeware brand has plenty to keep you happy. This includes a Jovia coffee maker, which was originally priced at £99.99, but has now been marked down to £34.99 – a 65% savings! Other items marked down include a Daewood buffet server – perfect for the Christmas season – for only £24.99, a Daewood glass jug blender for only £19.99, and an impressive 8-piece pan set marked down by 58% and priced at just £49.99 for the lot.
Every year Black Friday brings the best vacuum deals so at Robert Dyas there is no exception, as they have slashed £100 off the famous and reliably efficient Henry Hoover, so you'll pay just £199.99. You'll also find a steam cleaner marked down by 50% for just £49.99 and a Velocity bagless cylinder vacuum marked down by over 50% for just £44.99.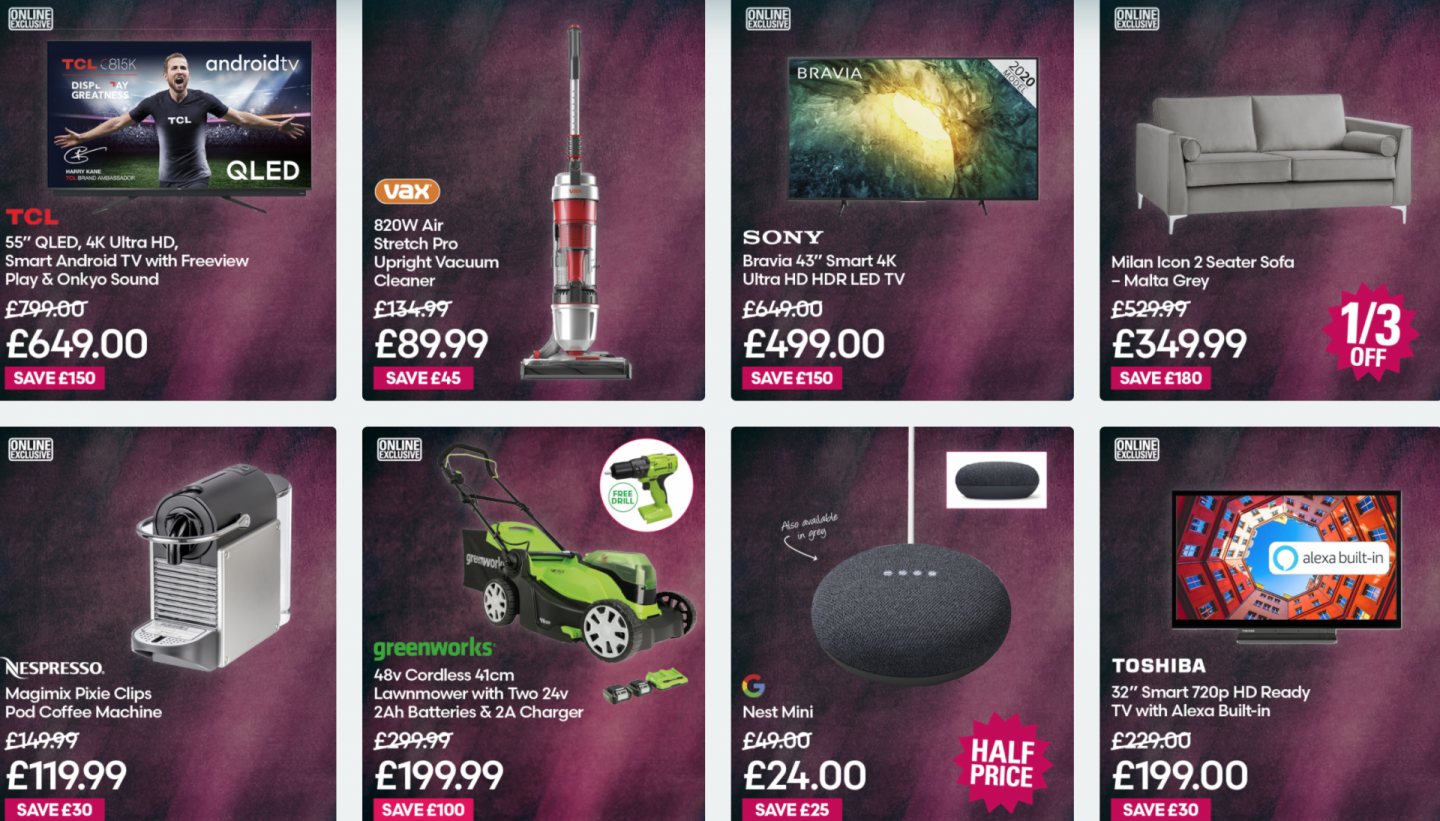 ---
By Crystal KeiKei