Multi-award-winning Pyromusical Producer Serena Foyle, founder of Foyle Fireworks takes fireworks displays to new heights fusing a bespoke musical soundtrack with fireworks to create extraordinary experiences that synchronise sound and light in the sky.
We get her expert advice on incorporating this art form into your wedding day celebrations to create an evening that you and your guests will never forget.
---
Feel The Music
Fireworks are beautiful on their own but designed to a soundtrack they are transformed into a completely different experience. We may be biased in our thinking but as award-winning pyromusical producers, we know that it definitely adds another dimension to the display, to the event itself and to people's emotions!
Wherever you hear music, the atmosphere it creates, the emotions it conjures and the effect it has on our experience is often very memorable. If you want a display that's really going to excite, inspire and move your audience, then consider a show that's perfectly designed to a soundtrack that is reflective of you as a couple and the feeling you want for your day as this will lift the experience from something lovely into something totally unforgettable.
Each and everyone watching will be taken on their own journey, but you can be confident that a display choreographed to music will leave you and all your guests breathless.
---
Make an Entrance
A real Foyle Fireworks trademark. Everything needs a proper introduction and we believe that setting the scene is hugely important so do incorporate music to introduce the display and lead the audience as they walk outside. Not only does this create a wonderful transition from the inside out, but it also keeps the flow of the party going and builds an atmosphere that is filled with intrigue and suspense before the show even begins!
---
Make a Colour Statement
With fireworks increasingly playing a role in wedding day celebrations, manufacturers are going big on multi-effects this year and if these can be incorporated into your display, the bar will certainly be raised!
Exciting effects will include the stars of fireworks bursting as one colour before changing (and possibly changing again), resulting in a stunning surprise in the sky whilst the drama and emotion intensifies on the ground as your audience is left wondering what's to come. What's also really exciting, is that the colours can be designed to change in time with the music, which gives us a different and softer way of highlighting the 'beats' of certain moments of the music.
These subtleties of clever design are what make the difference between a display that your audience describes as great to a display that's remembered as absolutely amazing.
---
Keep A Secret
Don't underestimate the element of surprise when it comes to revealing your display. People often miss a great opportunity by informing everyone there'll be fireworks. Keep it a secret if you can because, even if they might guess when they're asked to walk outside, a beautifully designed pyromusical is something people actually rarely see and if they transition from indoors to outside accompanied to carefully curated music, the surprise will be even more magical.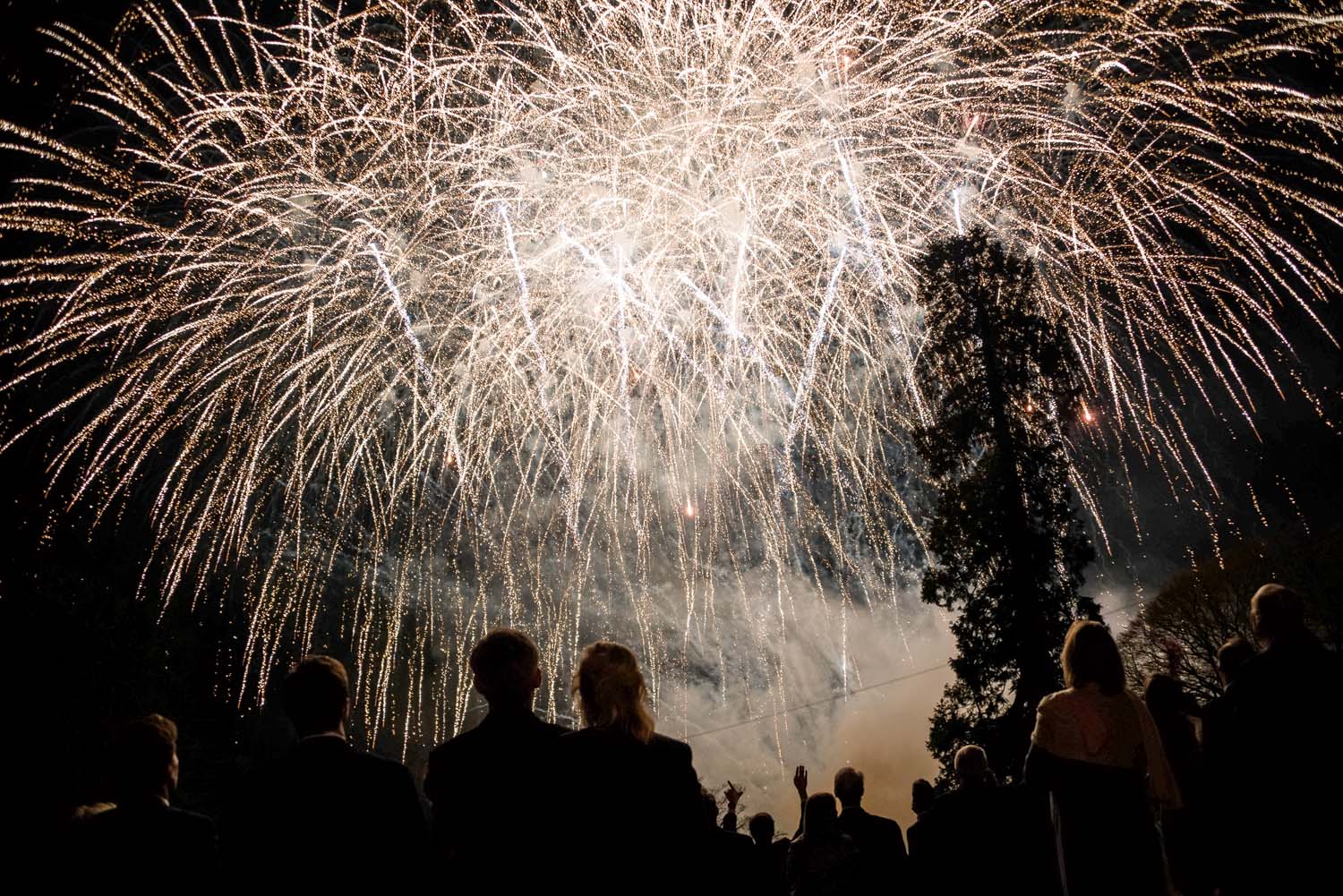 ---
An Ending with a Twist
Endings don't necessarily have to be the typical grand finale that we have all come to expect with fireworks. We're brave and bold about this and we want you to be. A display that has been bursting with energy, colour, and excitement but draws to a close with music that's very soft and beautiful, can be incredibly poignant and create a truly special memory.
We love to leave an audience speechless and a little teary-eyed, rather like the effect of a very moving concert, and we know from experience that this effect will strike a chord in everyone on an emotional level.
---
About Serena Foyle
With an extensive musical education acquired at Edinburgh University and London School of Sound, music has been paramount to Serena's life since early childhood. Destined to turn her passion for music into her profession, Serena was set to become a concert pianist until, in her early twenties, her life path altered.
Yet, this education and deep-rooted love, coupled with an in-depth understanding of how music influences visual experiences, provided the inspiration for pyrotechnical productions like no other, and in 2012, Foyle Fireworks was born. Operating in the UK and internationally every show promises to be an expertly edited and produced artistic display, choreographed to a bespoke soundtrack.
From classical to contemporary, hip hop to house, musical genres are guided by the client's wishes, type of audience and location to ensure the performance is perfectly suited to the occasion.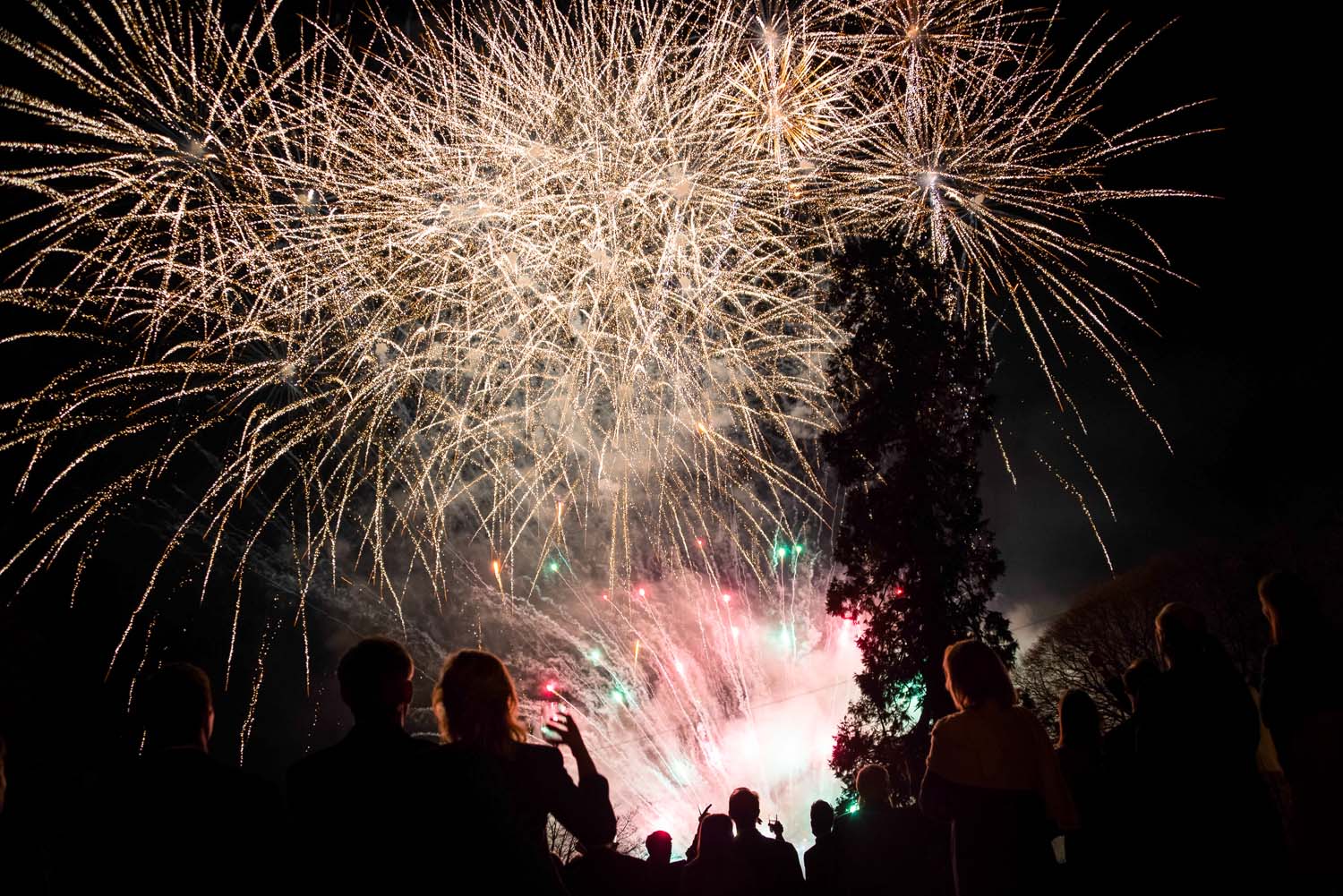 Working in partnership with the UK's leading pyrotechnicians, sound companies, and lighting specialists, Foyle Fireworks brings together a highly professional team to deliver an experience that is breath-taking, beautiful and bold.
Foyle Fireworks guide prices start at £1500 per minute. As every show is totally bespoke, each is priced individually.
www.foylefireworks.com
IG: @foylefireworks
FB: @foyle-fireworks
TW: @foylefireworks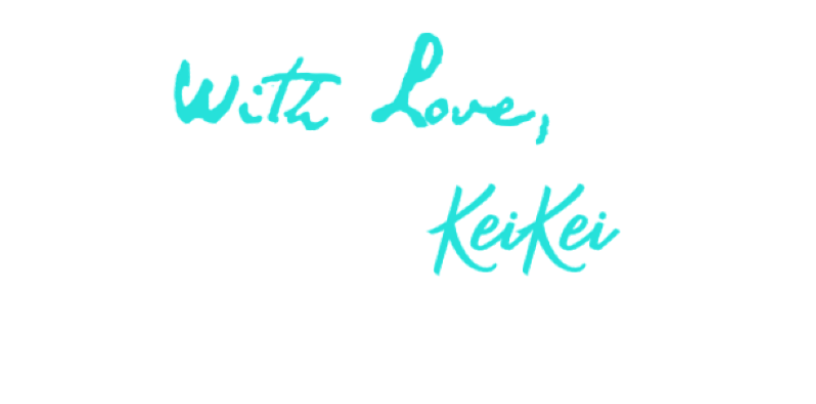 ---