The world-famous Steigenberger Grandhotel Belvédère in Davos, Switzerland, is set to reopen its doors and welcome guests again from 11th of December 2020. The luxury hotel has used its closure period to carry out renovation works and to bring in comprehensive hygiene measures in order to allow guests to experience a luxurious five-star holiday in one of the world's most legendary hotels. The hotel has also set aside space to display numerous works by Hans E. Deutsch, a pioneer of abstract art. Cultural enthusiasts will be able to admire this exhibition from day one of the reopening along with a finely tuned festive programme which has also been designed to keep guests entertained over Christmas.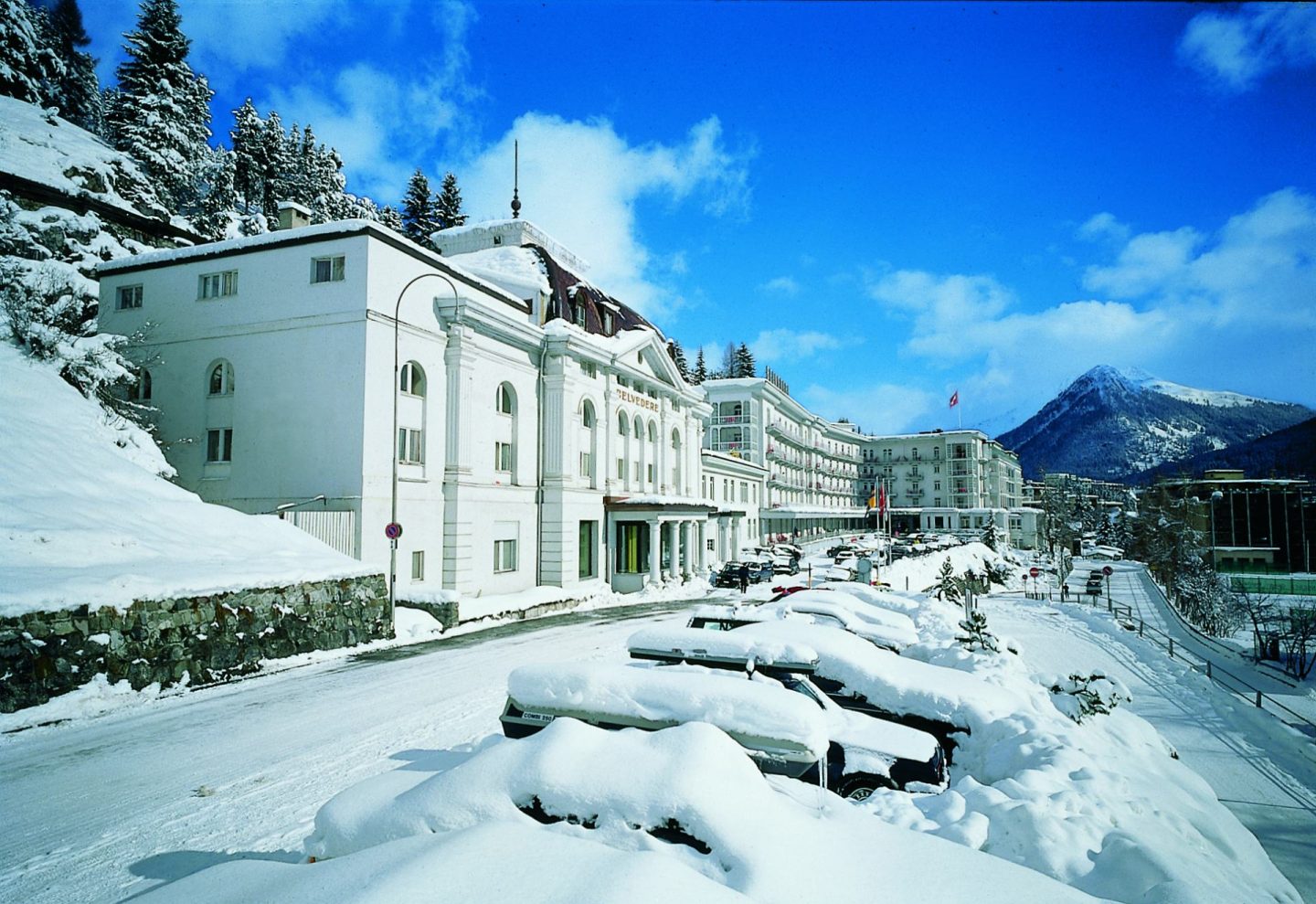 ---
High-end art exhibition featuring works by Hans E. Deutsch
The Belvédère is staging a special exhibition of selected works by the Swiss-born artist Hans Emil Deutsch, the launch of which will coincide with the reopening on 11 December 2020. This show is set to be a real highlight as Deutsch achieved fame both as a painter and as an art historian and is considered to be a pioneer of European abstract expressionism. The exhibition at the Belvédère is being staged within the scope of a cooperation agreement concluded between Steigenberger Hotels & Resorts and KENSINGTON Art GmbH as part of the Evolution Steigenberger initiative.
---
A glittering festive programme
The hotel's guests can expect to enjoy a stylish atmosphere over the holiday season, with the Restaurant Belvédère serving up a celebratory seven-course menu on Christmas Eve and Christmas Day. Also on the 25th, there will be a chance to take a traditional carriage ride to explore the wintry surroundings of Davos. Elsewhere, Swiss artist Urs Rudin will be thrilling audiences on 27th and 28th December 2020 as he presents his extraordinary sand portraits and paintings. On New Year's Eve, guests will be treated to a high-quality five-course menu in the Vinothek and Fonduestube Romeo & Julia.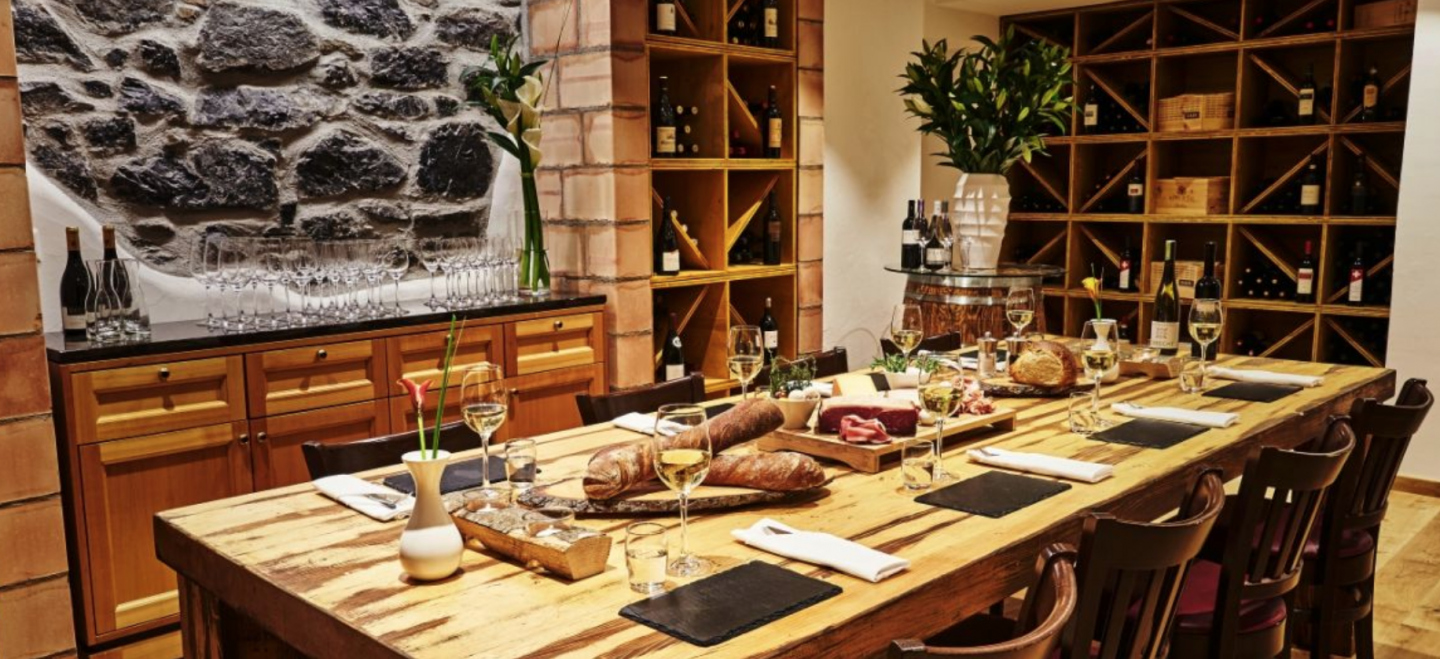 ---
Davos – the cradle of winter sport
Guests staying at the Belvédère will also find themselves at the heart of one of the highest profile skiing regions anywhere in the world. Davos is a true cradle of winter sport and can look back on a rich history. The Davos Skiclub was founded in 1903 and remains the largest organisation of its kind in Switzerland down to the present day. Modern Davos is a paradise for active holidaymakers which provides countless sporting and leisure opportunities. Exciting options including air boarding, fat biking, curling and ice climbing are all available in the region alongside more traditional winter pursuits such as skiing, cross-country and snowshoe hiking.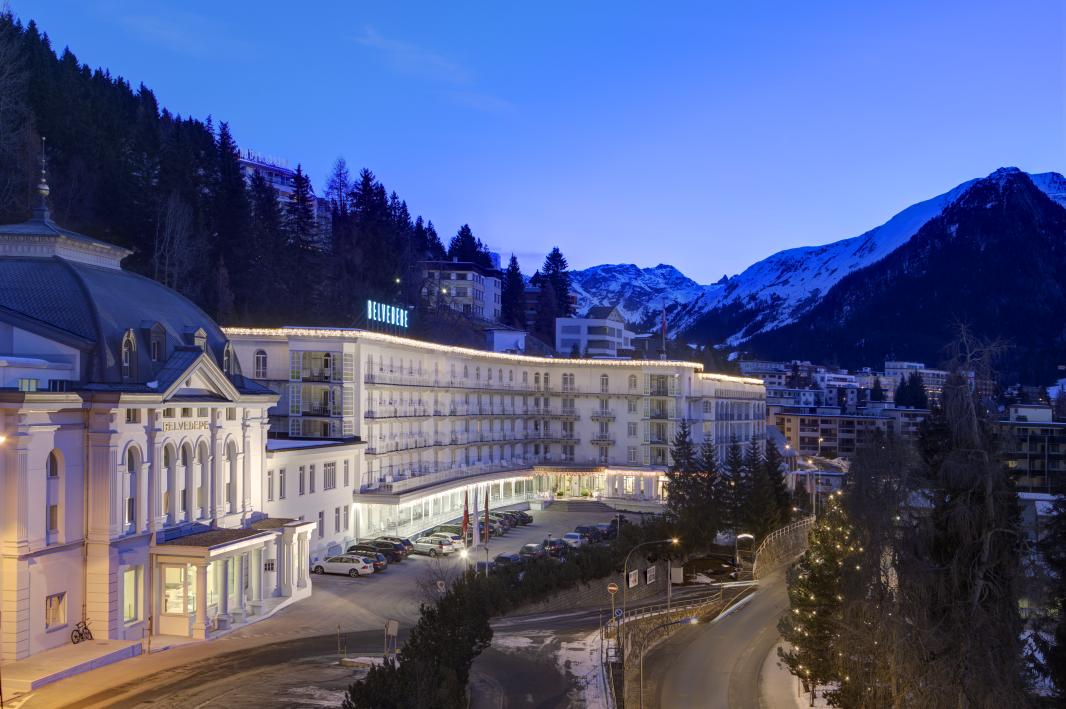 https://www.steigenberger.com/en/hotels/all-hotels/switzerland/davos/steigenberger-grandhotel-belvedere