After weeks of uncertainty around the Summer Olympics, it has been confirmed that the Tokyo Olympic Games will start July 23, 2021, almost exactly a year later than originally scheduled, and run to August 8th, due to the coronavirus pandemic.
The Paralympic Games, originally due to start on 24 August 2020, will now take place between 24 August and 5 September 2021.
https://twitter.com/Tokyo2020/status/1244618800663683072/photo/1
The decision to postpone the Olympics comes after intense pressure from competing countries, with Australia and Canada pulling out before today's announcement.
The decision to postpone both events was taken to protect the health of the athletes and everyone involved and to support the containment of the Covid-19 virus.
With the exception of the two world wars, the Olympics had never been canceled or postponed since they began in their modern iteration in 1896.
What Does This Mean For Ticket Holders?
On the Olympic's official website it states:
In light of this postponement, the Tokyo Organising Committee of the Olympic and Paralympic Games would like to state that tickets that have already been purchased will be valid for the same session on a new date where possible, in accordance with the following policies: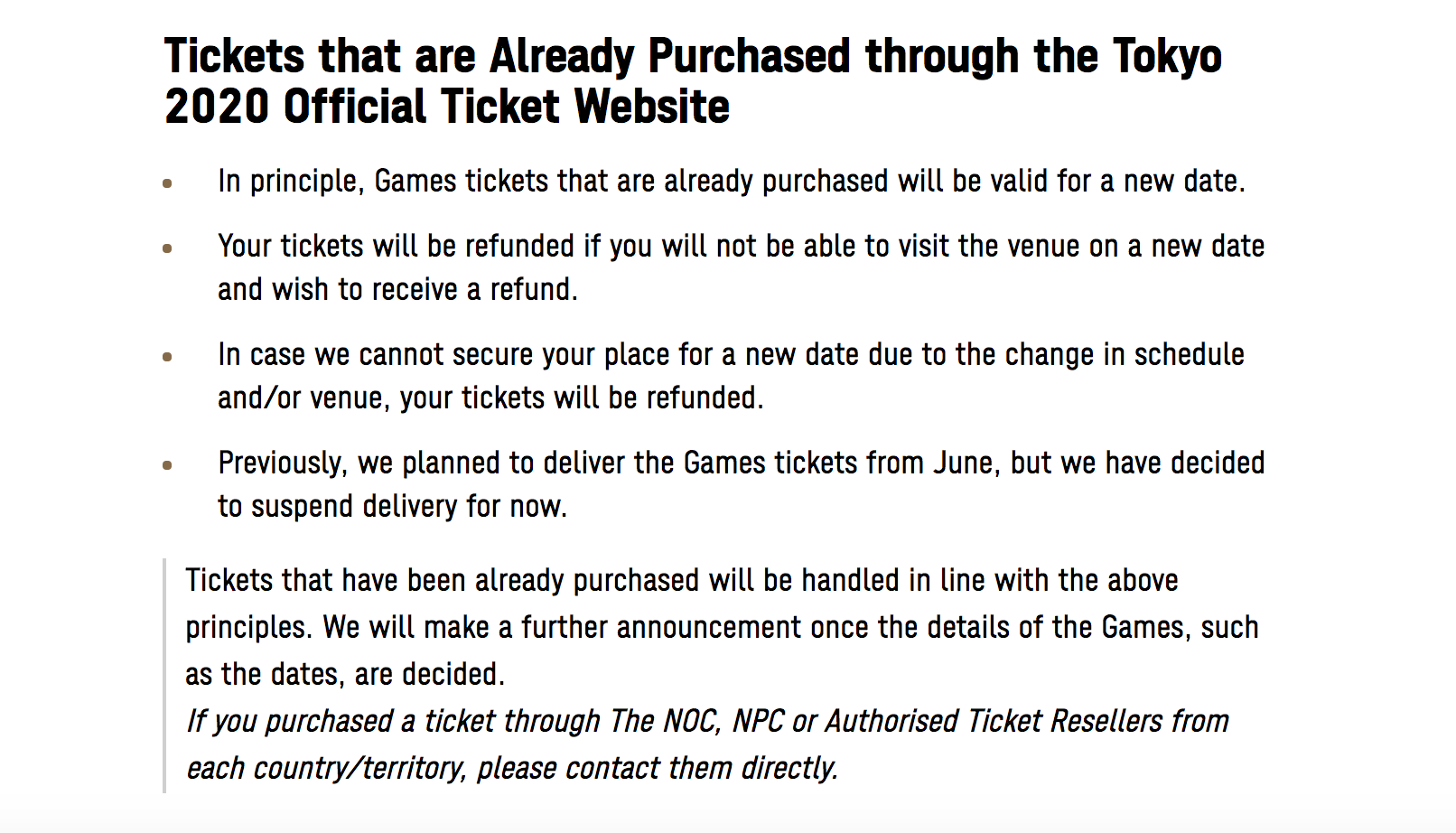 ---