Multi-centre holidays are what it's all about these days, because who doesn't want to tick off more than one country in the space of one vacation? For us, we were looking for a destination to get away from the hustle and bustle of Hong Kong for a few days and knew that a beach break was exactly what we wanted and needed.
We chose Phuket because, firstly, it is only a short 3-hour direct flight from Hong Kong International airport but I can't deny that the allure of Phuket's fine white sandy beaches, swaying palm trees and lively towns didn't speak to us massively.
The island, the largest and most popular in Thailand, has something all tastes and all budgets, with hundreds of hotels to choose from, including luxury resorts and budget hostels, along with a huge choice of dining and activity options. Aside from the incredible attractions, made for all ages, you also have the option of taking a speedboat trip to a nearby tropical paradise, such as the Phi Phi Islands or Phang Nga Bay.
With over 30 serene beaches to choose from, delicious local Thai food, buzzing night markets and luxury hotel resorts, read on to find out why Phuket makes for the perfect relaxing and romantic weekend getaway, where you should stay and what you must see and do with 72 hours on the island.
---
Where To Stay?
---
We chose to stay at the Thavorn Beach Village Resort & Spa, just a short 40-minute drive from Phuket airport, located on the private and stunning Nakalay Bay.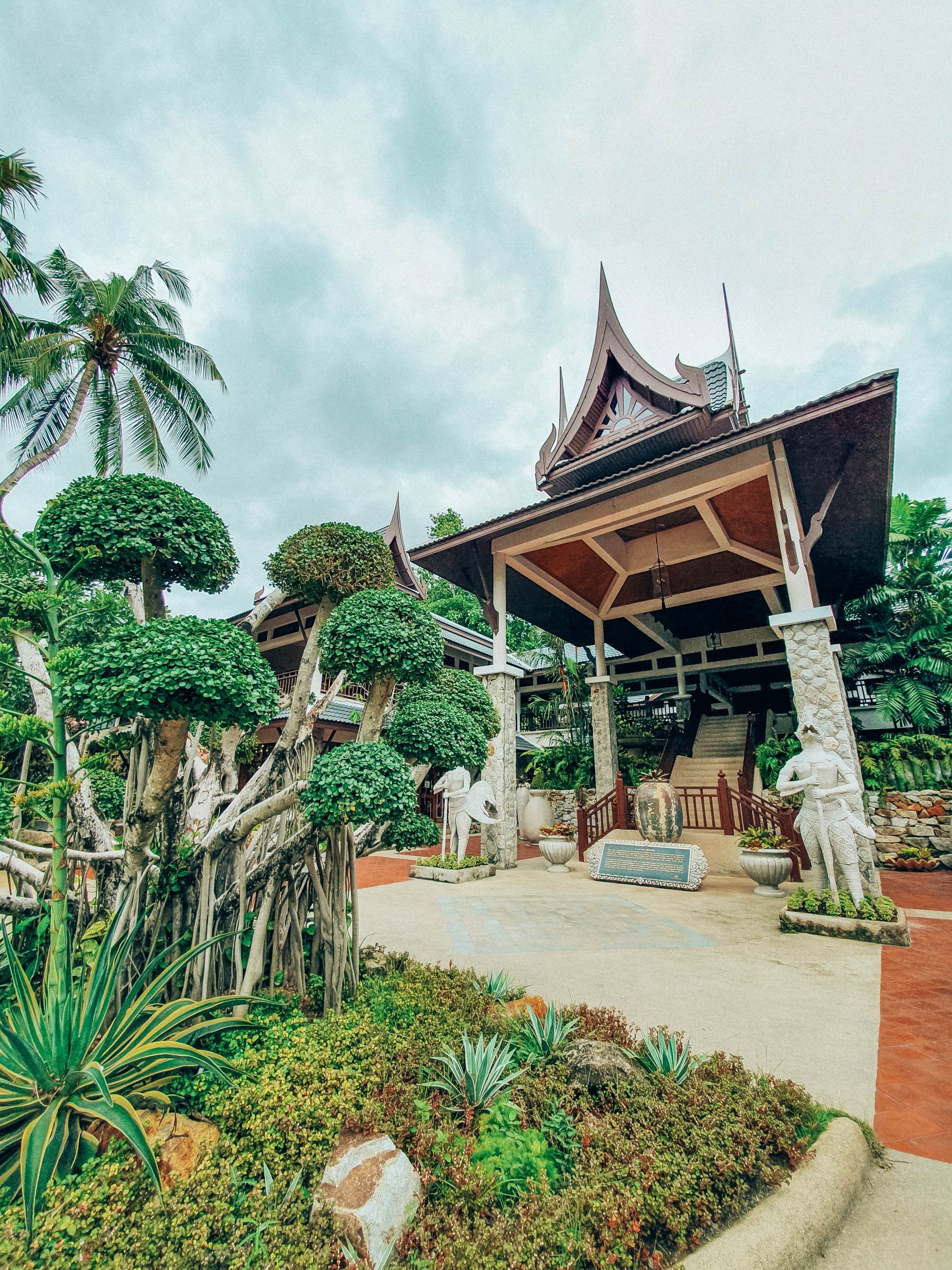 Without a doubt, one of the most beautiful resorts in Phuket, the hotel is the private paradise that we were searching for – with its long stretches of pristine white sand, natural and green surroundings – it is the epitome of serenity, but also just a 10 minute drive from the buzzing scene of Patong beach. The hotel also offers a shuttle service to Patong from 10.30am-10.30pm.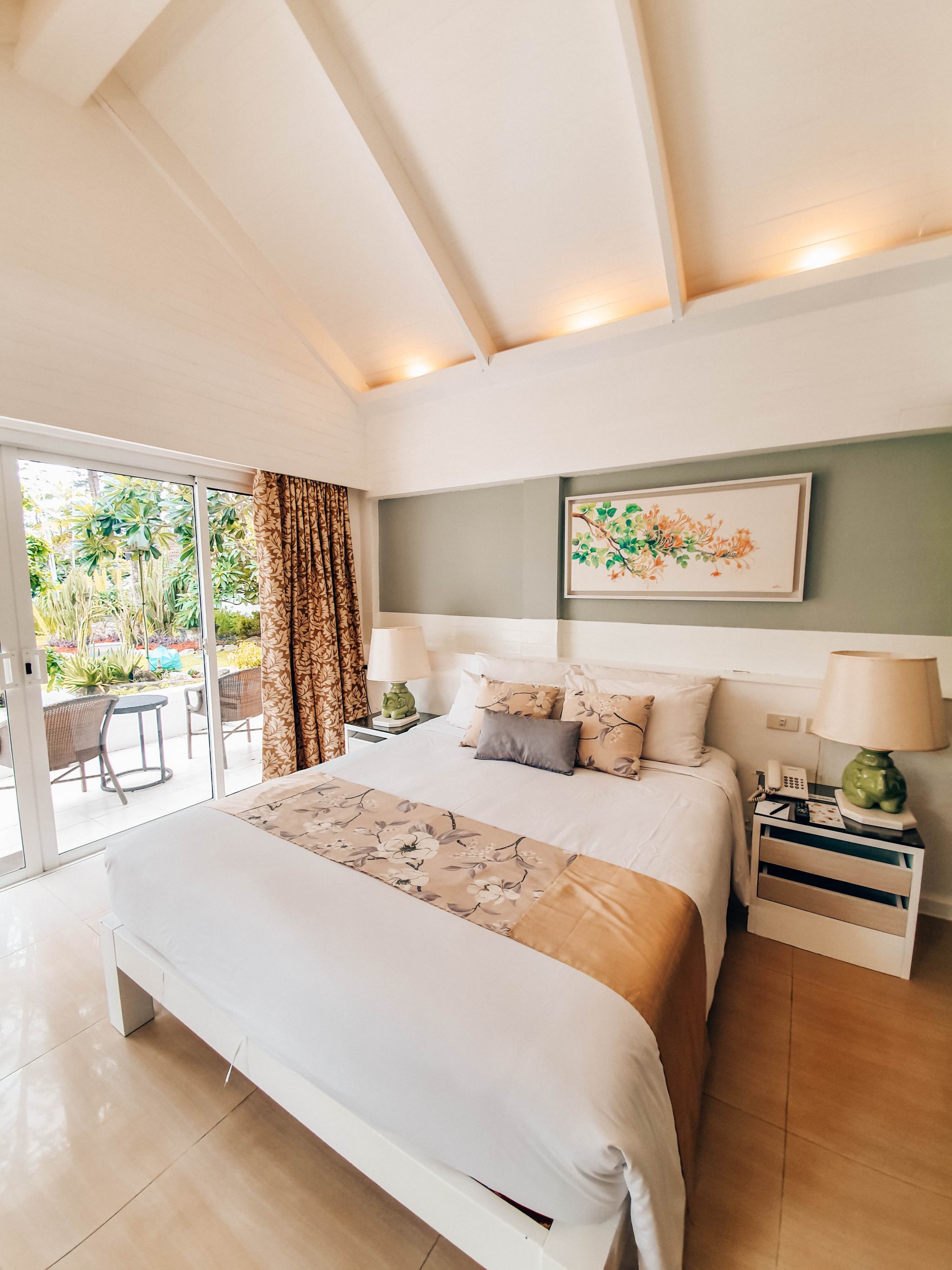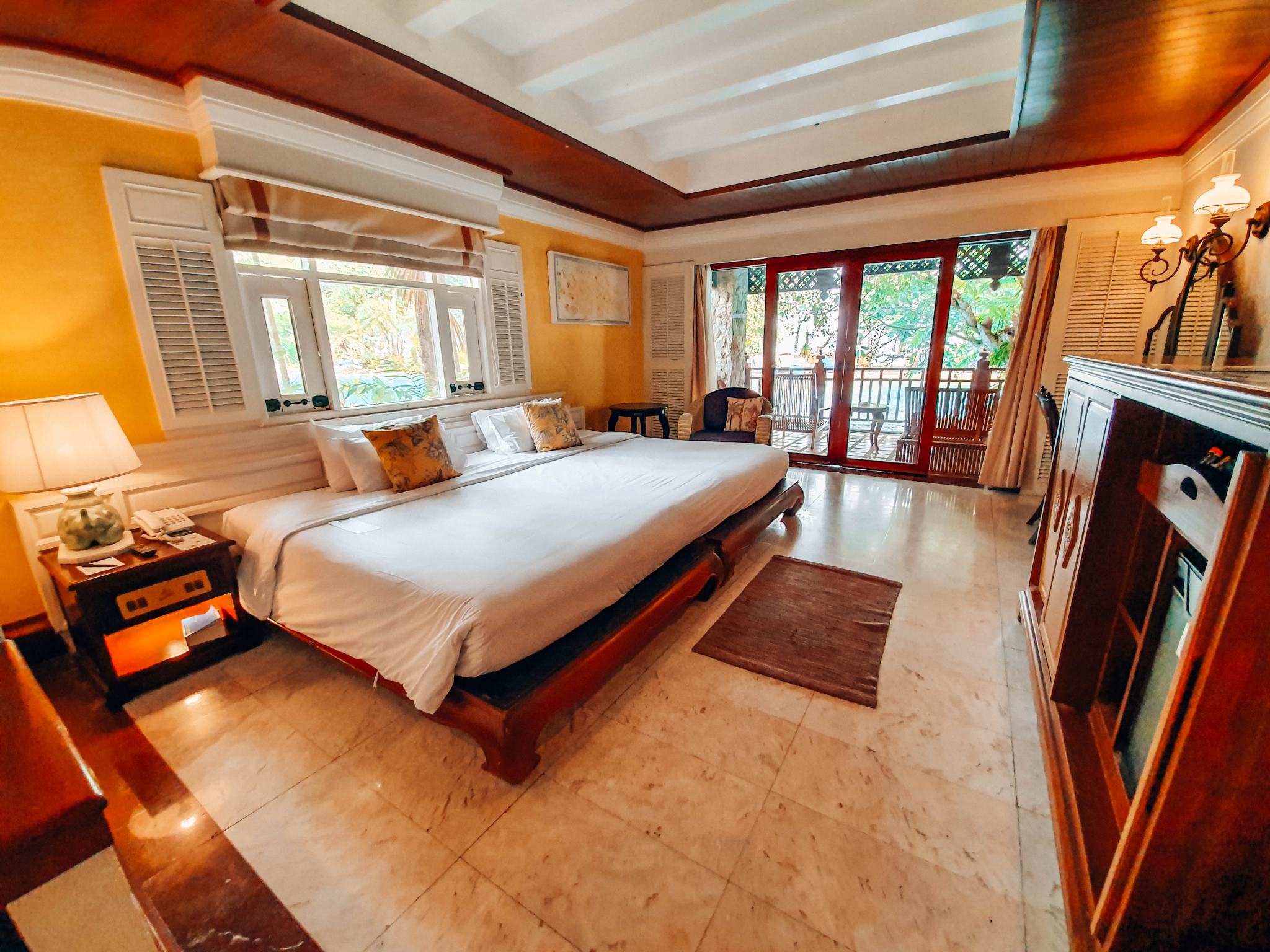 Featuring 185 luxury rooms and suites all designed with a contemporary and clean style on the inside and traditional Thai exterior, the rooms are allocated in three zones – beachside, poolside and hillside.
Book your stay and find out more about the luxury resort here:
http://www.thavornbeachvillage.com/
The resort's dining and leisure facilities are fantastic and have something for all ages to enjoy, if you're after a complete resort beach break, then Thavorn is the place as you won't ever have to leave the hotel.
Thavorn Beach Village also boasts its own 450m-long private beach, making it a superb snorkeling, sunbathing and private dining spot. Other leisure activities include one of the largest swimming pools in Southern Thailand (featuring its own swim-up pool bar), kayaking, beach-volley, yoga, and Thai boxing. For those wishing to learn something, there's also Thai cooking classes, language lessons, and animal meet and greets.
Elsewhere, if food is your thing, then you won't be disappointed. The resort has three spectacular restaurants and a swim-up bar; with my favourite being Thavorn's Old Siam restaurant.
Serving up delicious and traditional Thai dishes, in a magical setting; with tables set right on the beach and lit by lanterns hanging in the trees, all whilst enjoying stunning views to Patong Bay. For poolside dining, there's also the Marisa Terrace restaurant which serves a lavish buffet breakfast and at lunch and dinner, an a la carte menu is offered.
If you're after further relaxation, then look no further than the Thavorn's award-winning Nakalay Spa; filled with floral fragrances, the zen sounds of cascading water and the highly skilled and friendly staff, the spa offers a total pleasure of the senses with a variety of treatments to choose from that will leave you feeling brand new.
To book your spot at the spa, visit: www.channspaphuket.com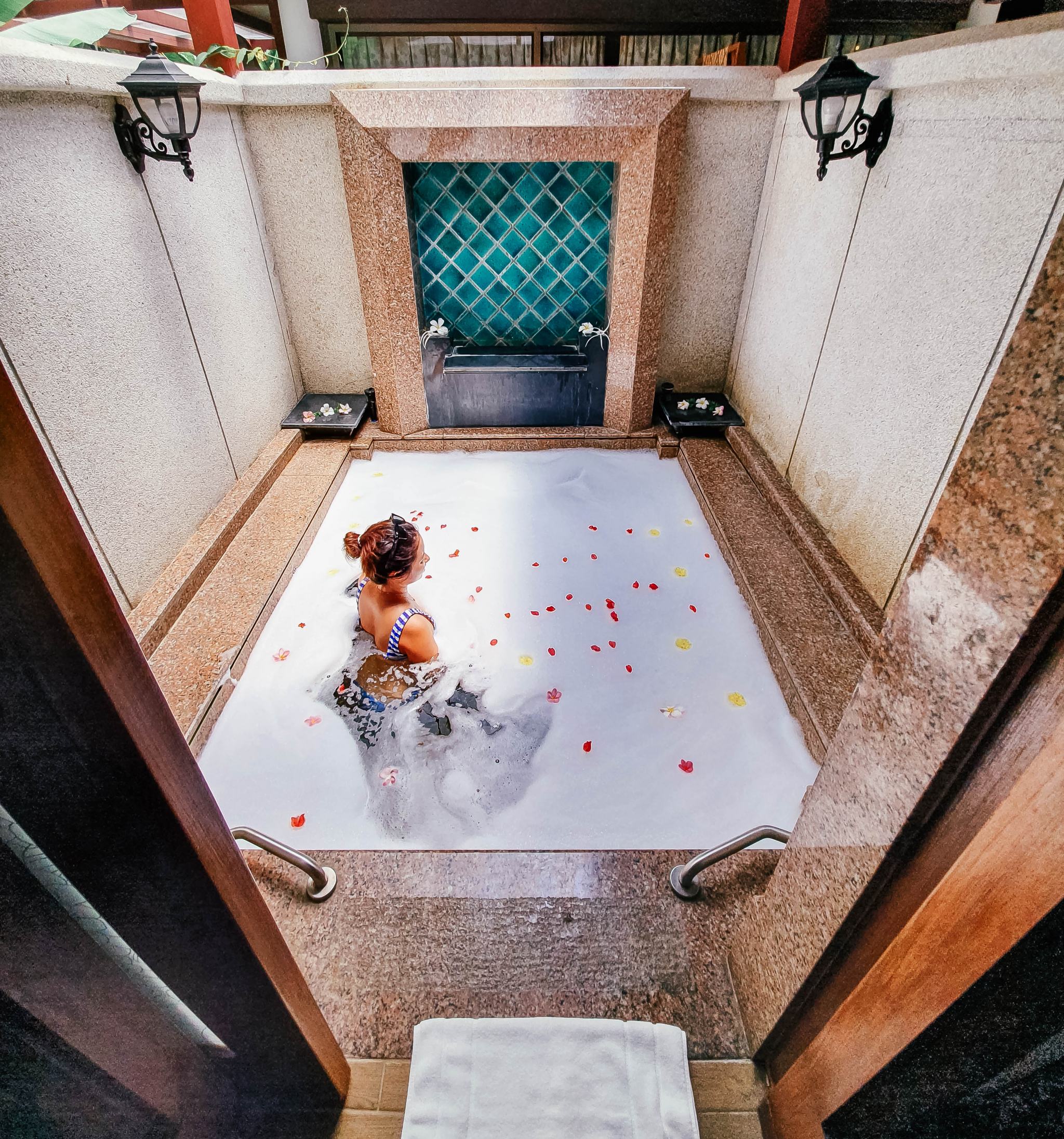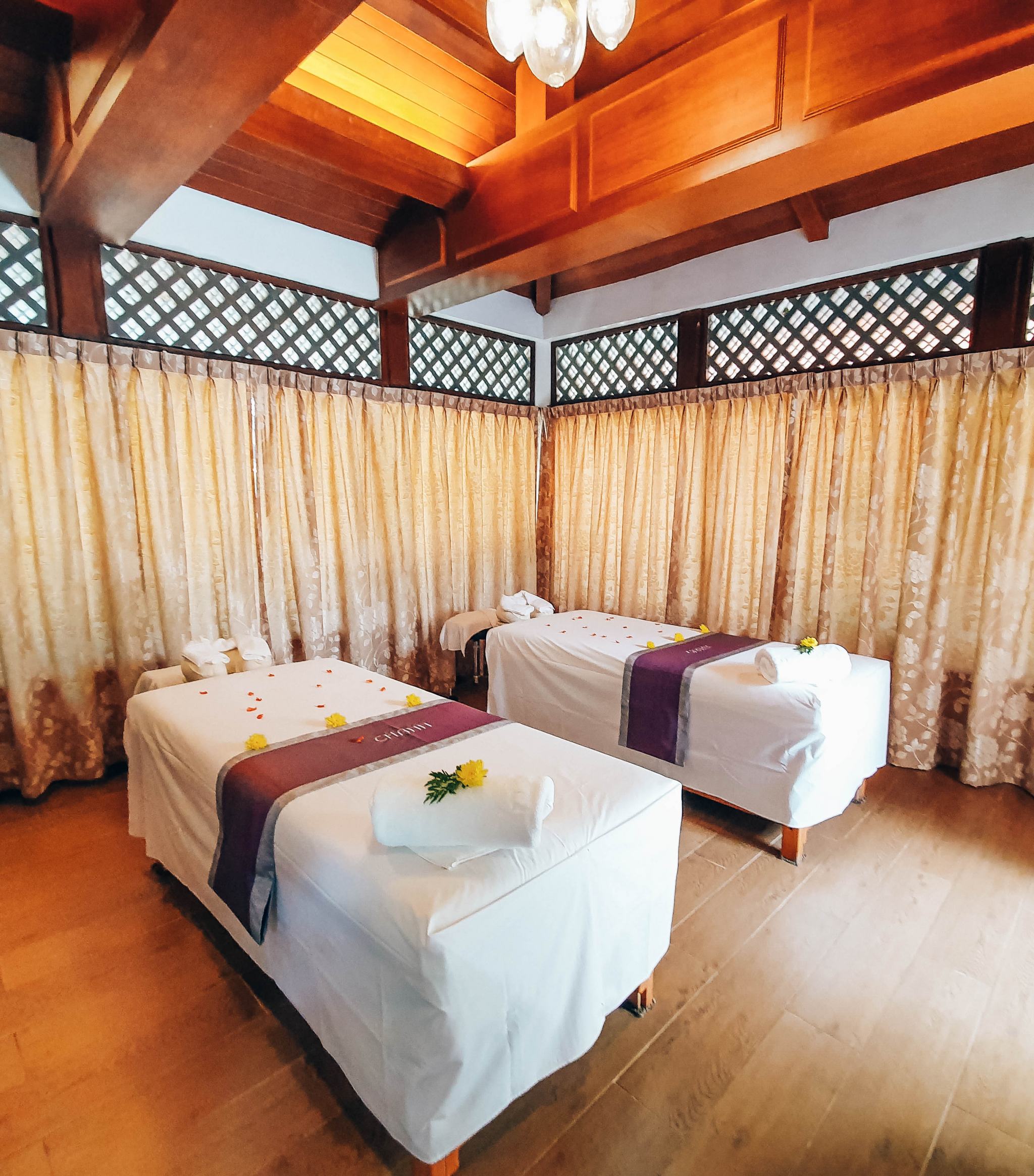 ---
Things To See & Do
---
FantaSea
Phuket FantaSea is a unique 60-acre cultural theme park that is divided into three one-of-a-kind experiences; dining, festival village and an exotic 70-minute show – all of this making the theme park the ultimate evening entertainment on the island.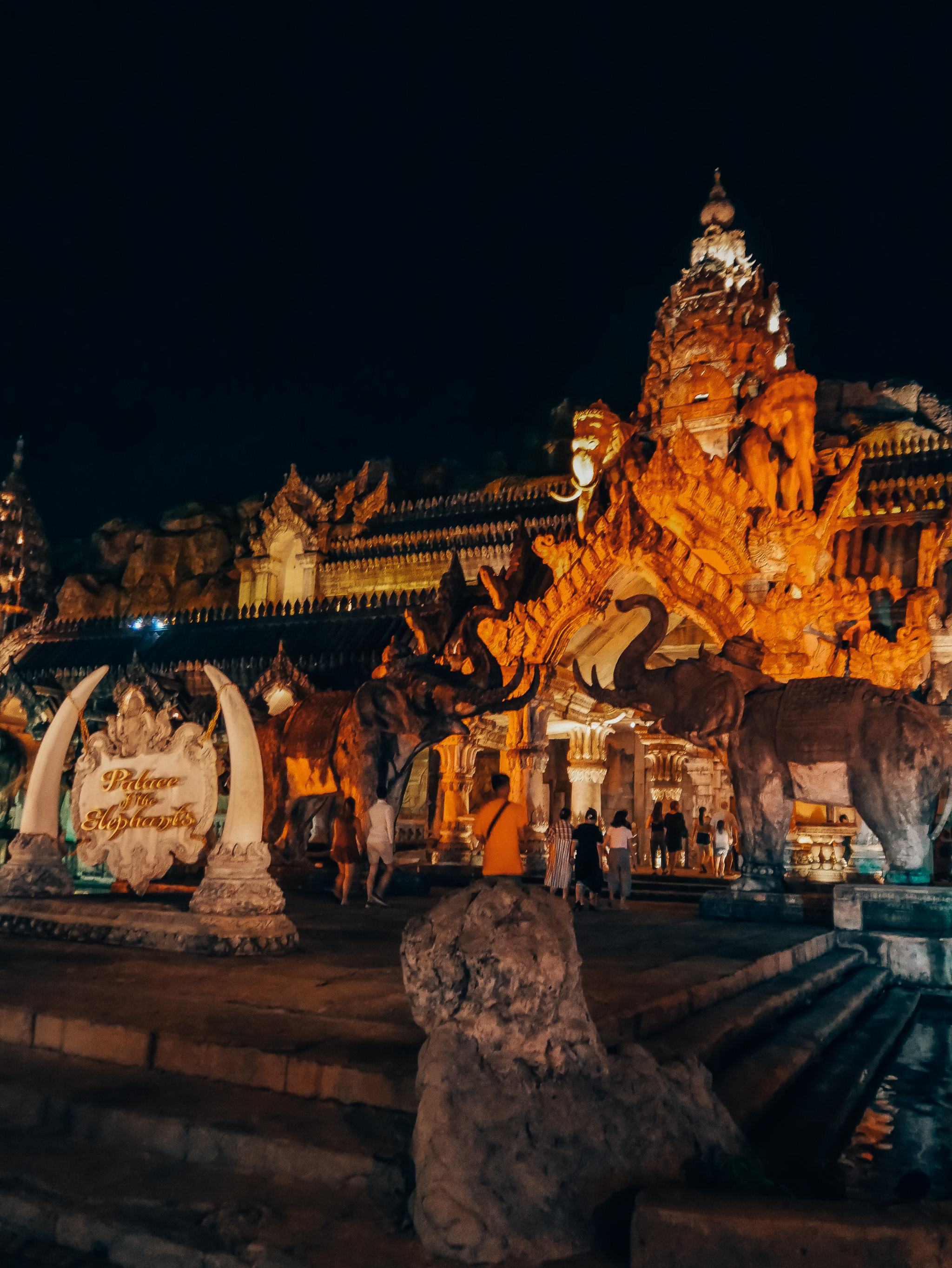 Located on Kamala Beach and a 10-minute car ride from Phuket's popular Patong Beach, this cultural theme park can be easily reached from all hotels on the Phuket Island – FantaSea also provides return transfers from all hotels to the park.
To book your visit at Phuket FantaSea, visit: https://www.phuket-fantasea.com/
We began our evening at the park's luxury buffet "Suriyamas" – a lavish dining experience that serves high-end delicious food in a distinctly regal Thai palace setting, ornamented with golden sculptures of mythical angels and classic palace decor. Here we were able to enjoy the finest fresh seafood and prime meats in a more private setting, as compared to the park's Golden Kinnaree restaurant.
Moving onto the main event, at the heart of Phuket FantaSea, visitors won't be able to miss the magnificent Palace of the Elephants. A state-of-the-art theatre that can fit 3,000 guests, the facade of the building is equally as impressive as the main show itself – fronted with 999 intriguing elephant statues, the theatre is like no other building you'll ever see.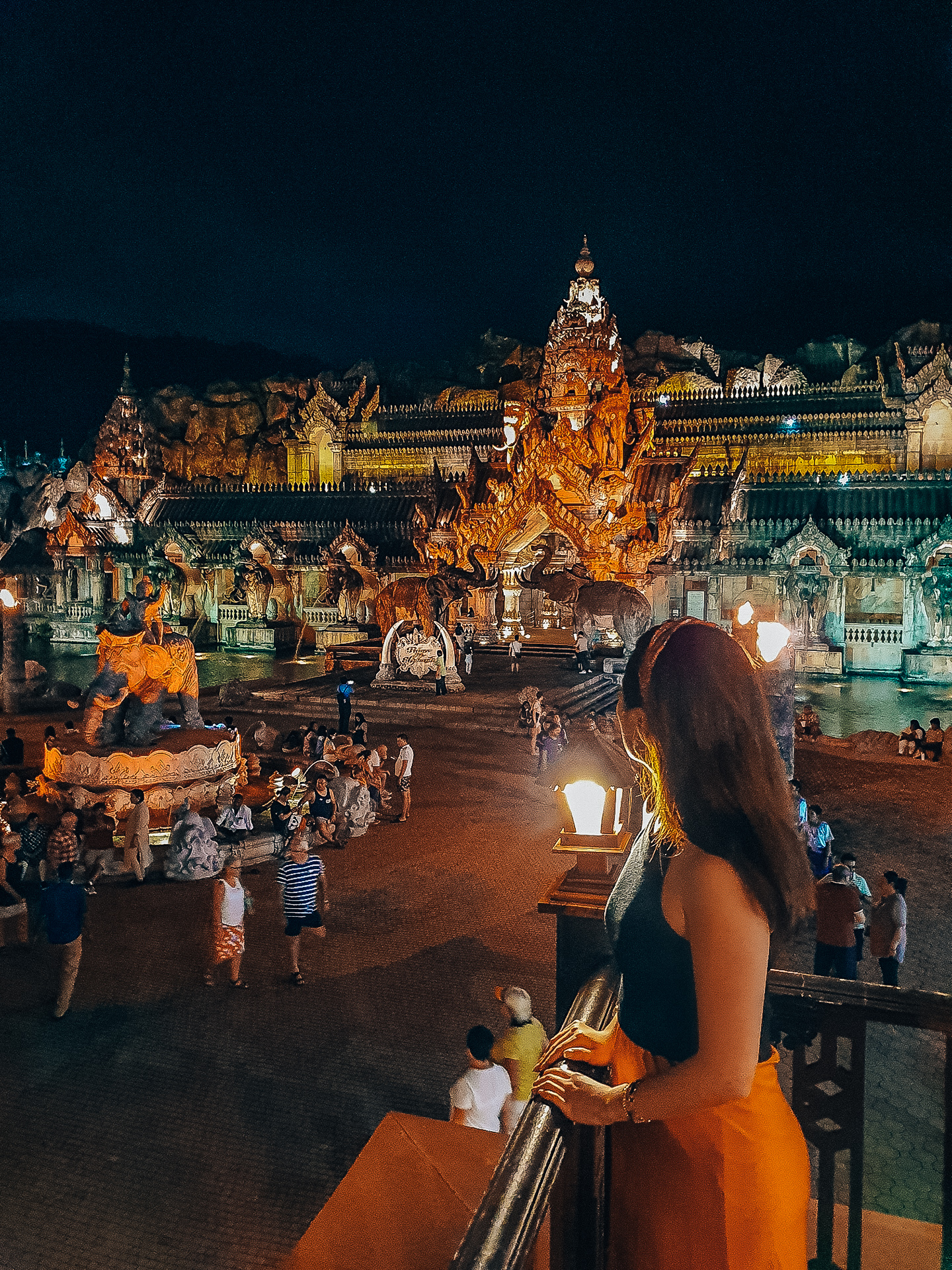 Inside the theatre, expect to be utterly wowed by the award-winning Las Vegas-style production. A complete spectacle which colourfully blends the beauty of Thai culture with magical illusions, 4D effects, aerial ballet, acrobatics, special effects, and exciting stunts all working together to create an unforgettably unique theatrical experience guaranteed to delight all ages.
Elsewhere, guests can also enjoy the park's Festival Village for a unique shopping experience, where a wide variety of souvenirs can be purchased along with festivities, parades, craft demonstrations, street shows and more also on offer.
Green Elephant Sanctuary Park
If you're hoping to see elephants up close in the most ethical way, then you'll want to pay a visit to the Green Elephant Sanctuary Park, where the majestic creatures are cared for in a loving environment.
Book a half day ethical elephant experience, where you'll first spend some time learning about the sanctuary's mission and vision – which strongly believes in a strict no riding and no chains policy.
You will also have the chance to feed the elephants and even take a mud bath with the gentle giants.
---
Phi Phi Islands
Even with all of the hype, the Phi Phi islands doesn't disappoint. Often one of the main reasons that tourists travel to Phuket, the island is one of the most beautiful in the world and truly a slice of Asian paradise.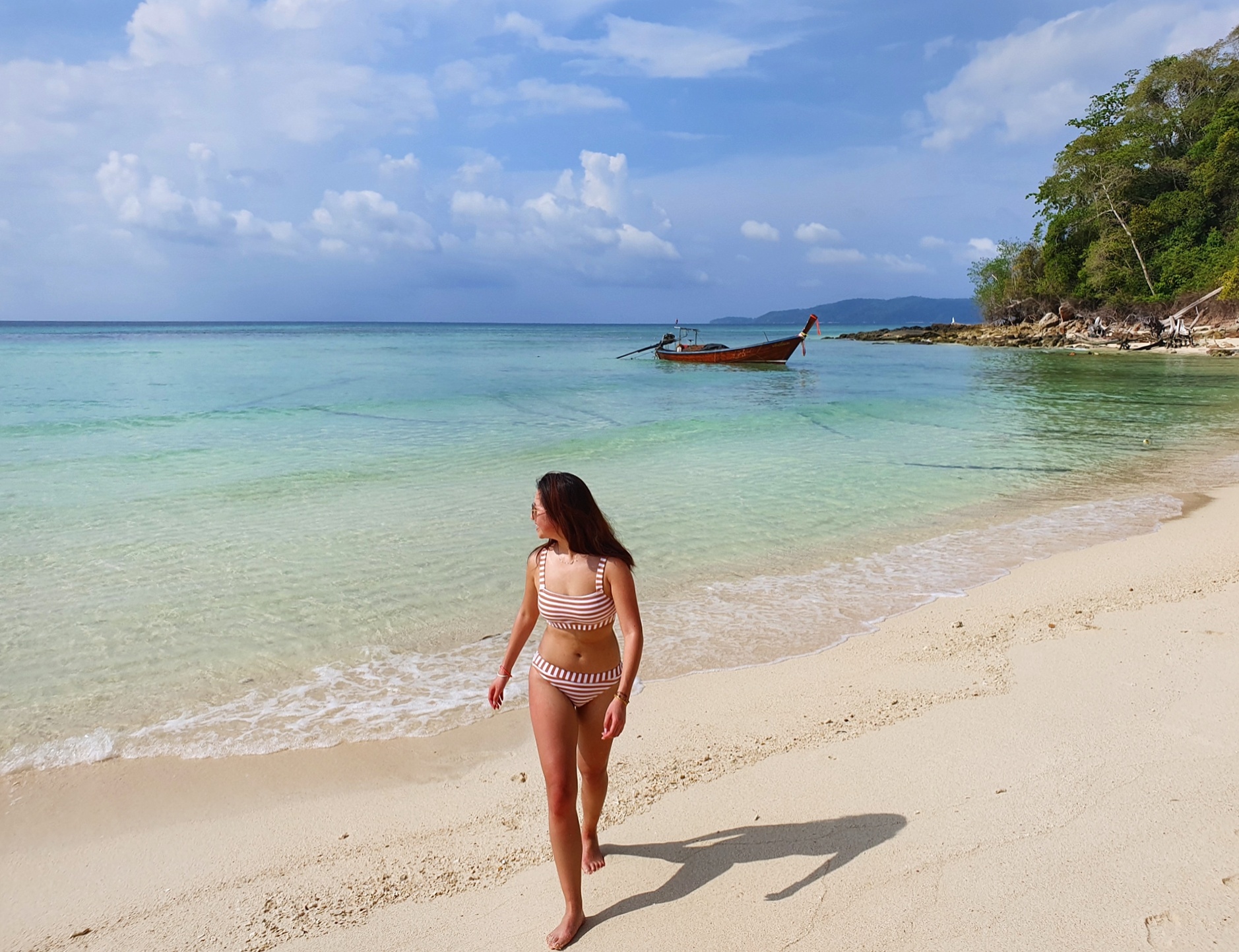 With its turquoise waters, golden sands and idyllic seascapes, the island's Maya Bay was made famous as the location for Hollywood movie, The Beach, but there's so much more to see and do that we didn't even find the time to visit the filming backdrop.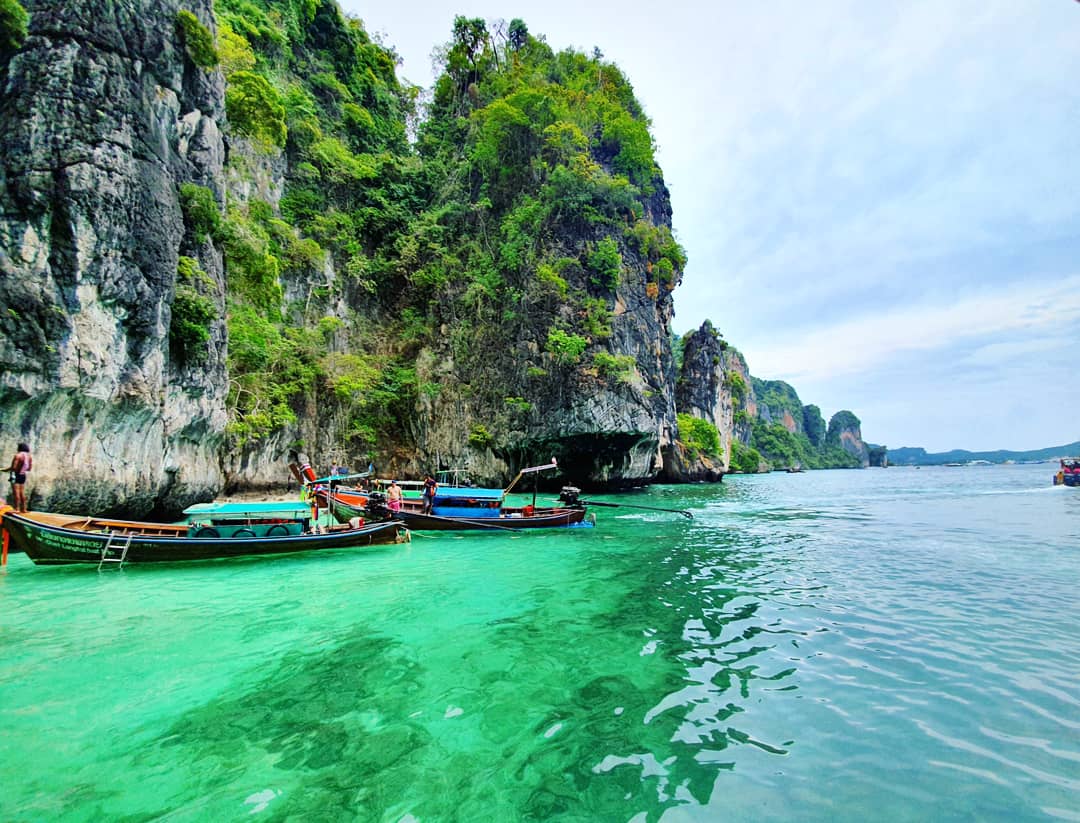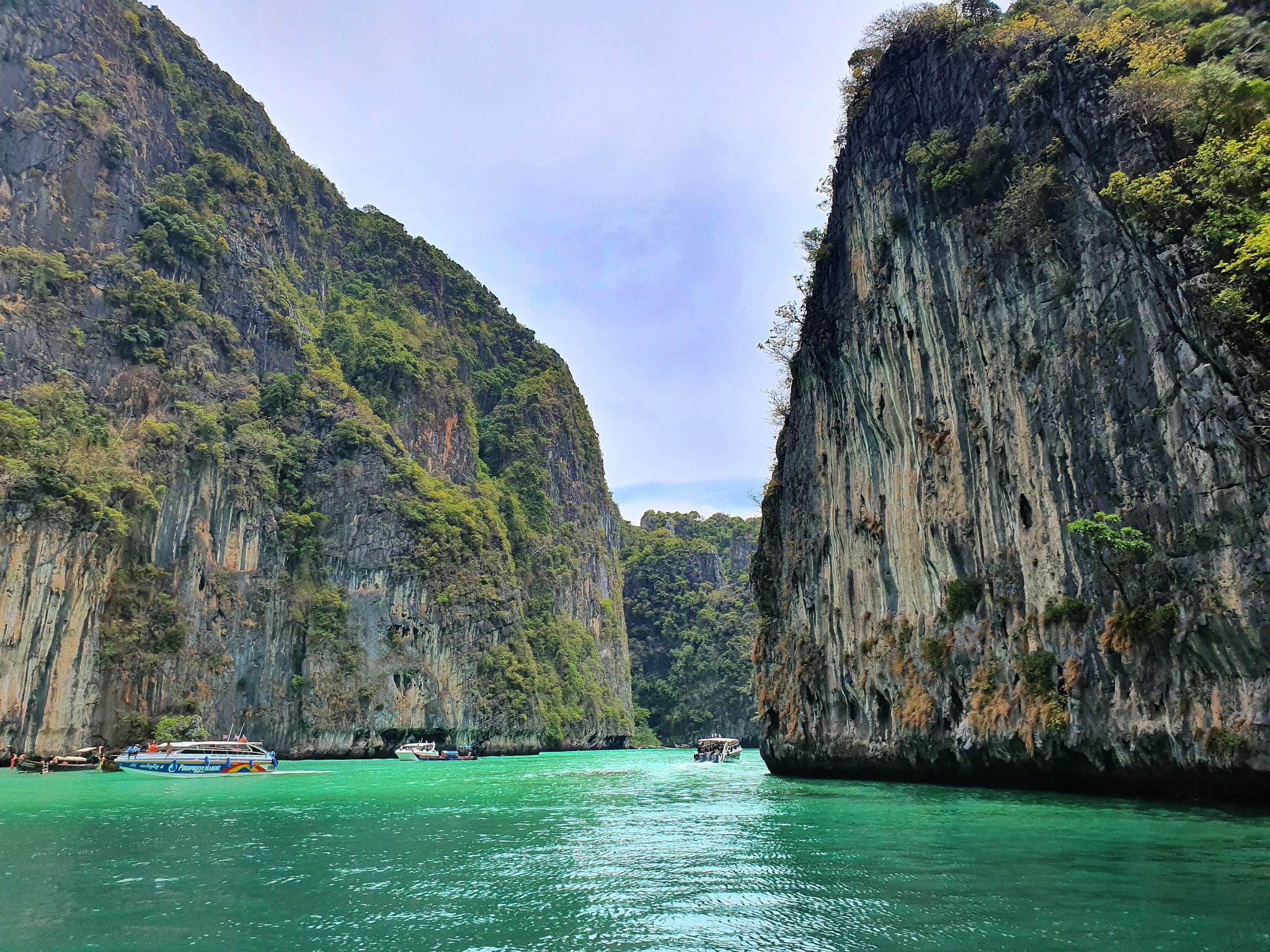 For affordable prices, travellers can hire their own 6-hour long-tailed boat tour to make stops at the likes of Bamboo Island, Mosquito Island, Monkey Bay and Tonsai Village. Sunset viewed from the boat is also spectacular.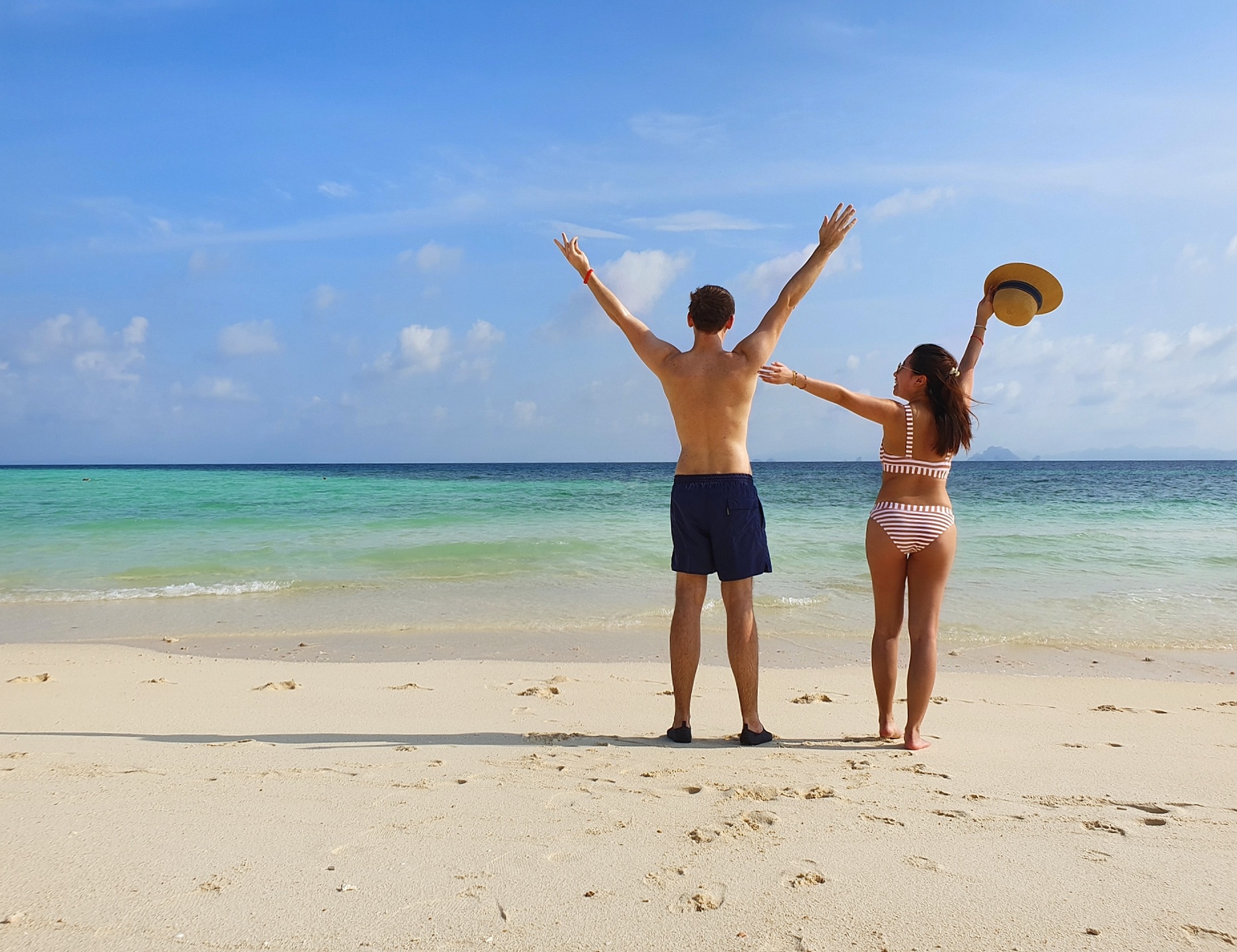 If snorkelling is your thing then the waters of Phi Phi should make this your top choice of activity. With its crystal clear water and abundance of colourful and exotic marine creatures, you can spend hours immersing yourself in the breathtaking waters.
---
Night Markets
Only opening once the sun has set, the Phuket night markets are the best place to find some amazing bargains for souvenirs and keepsakes.
The night markets are sure to make you feel that warm, holiday evening buzz with its street performances and live music.
Shoppers will also find a huge variety of hot food vendors, making it a fantastic evening activity.
https://www.instagram.com/p/Byp4bsVhPJe/
If you want an authentic and unforgettable experience on your Thailand trip then try Chilva Market, Phuket Walking Street Market or Phuket Weekend Market, all based in Phuket Town at open from around 4pm – 11pm.
---
Big Buddha
You can't go to Phuket and not see the majestic 45-meter marble Buddha statue.
The revered landmark sits on the top of the Nakkerd Hills and can be seen from as far as Phuket Town and Karon Beach.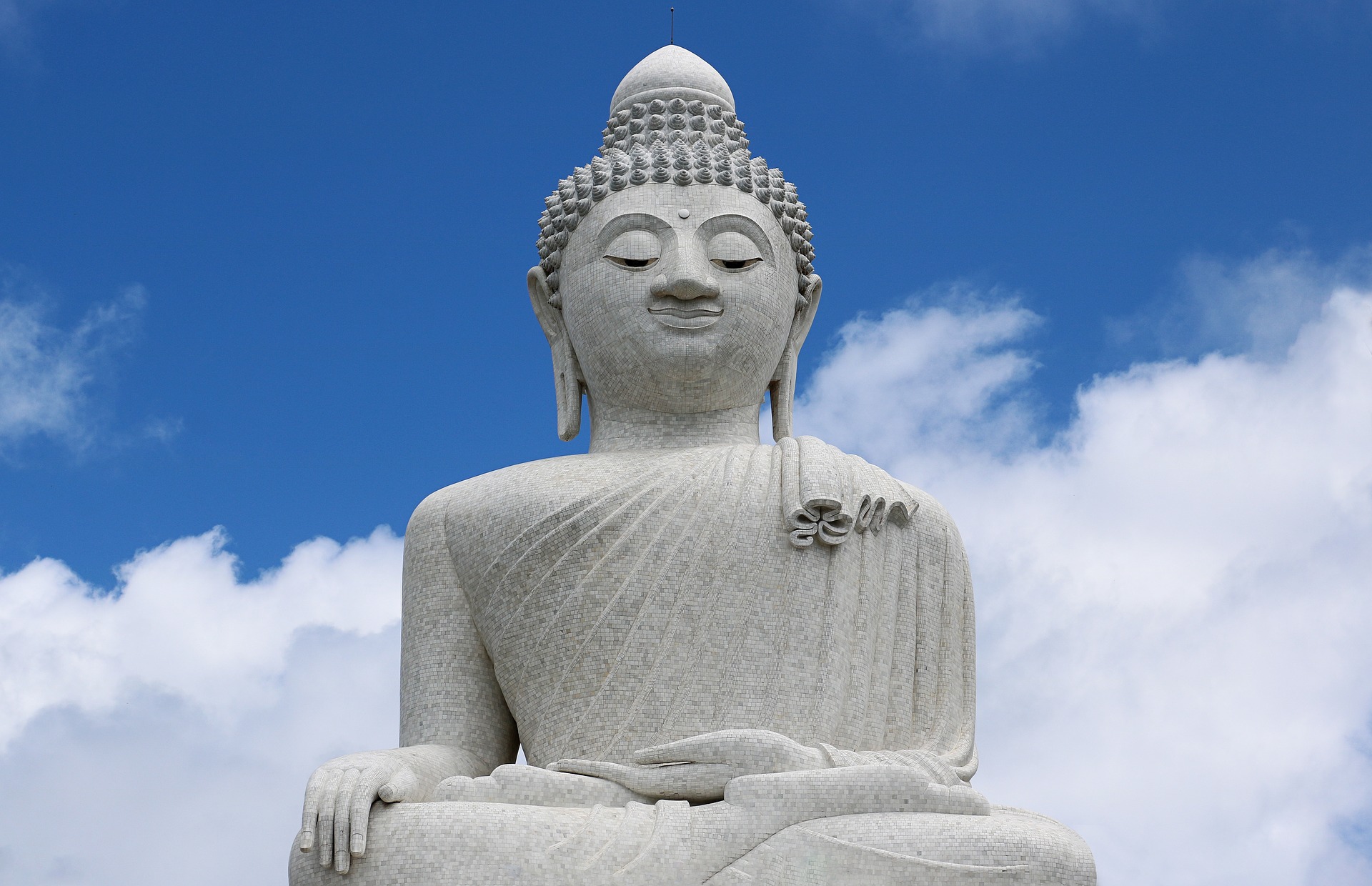 On a busy day, more than 1,000 people visit the site, many donating money for the Big Buddha's maintenance and to write messages for good luck and in memory of passed-away loved ones.
Once you reach the top of the site you'll also be treated to one of the best 36-degree views of the island, with sweeping views of Phuket Town, Kata, Karon, Chalong Bay and more.
---
Phang Nga Bay
Heading North East from the coast of Phuket, you'll find the stunning natural landscapes of Phang Nga Bay, made up of various limestone karsts and islands, including the famous (Koh Ta Pu) James Bond Island – an area famous for its starring role in The Man With The Golden Gun.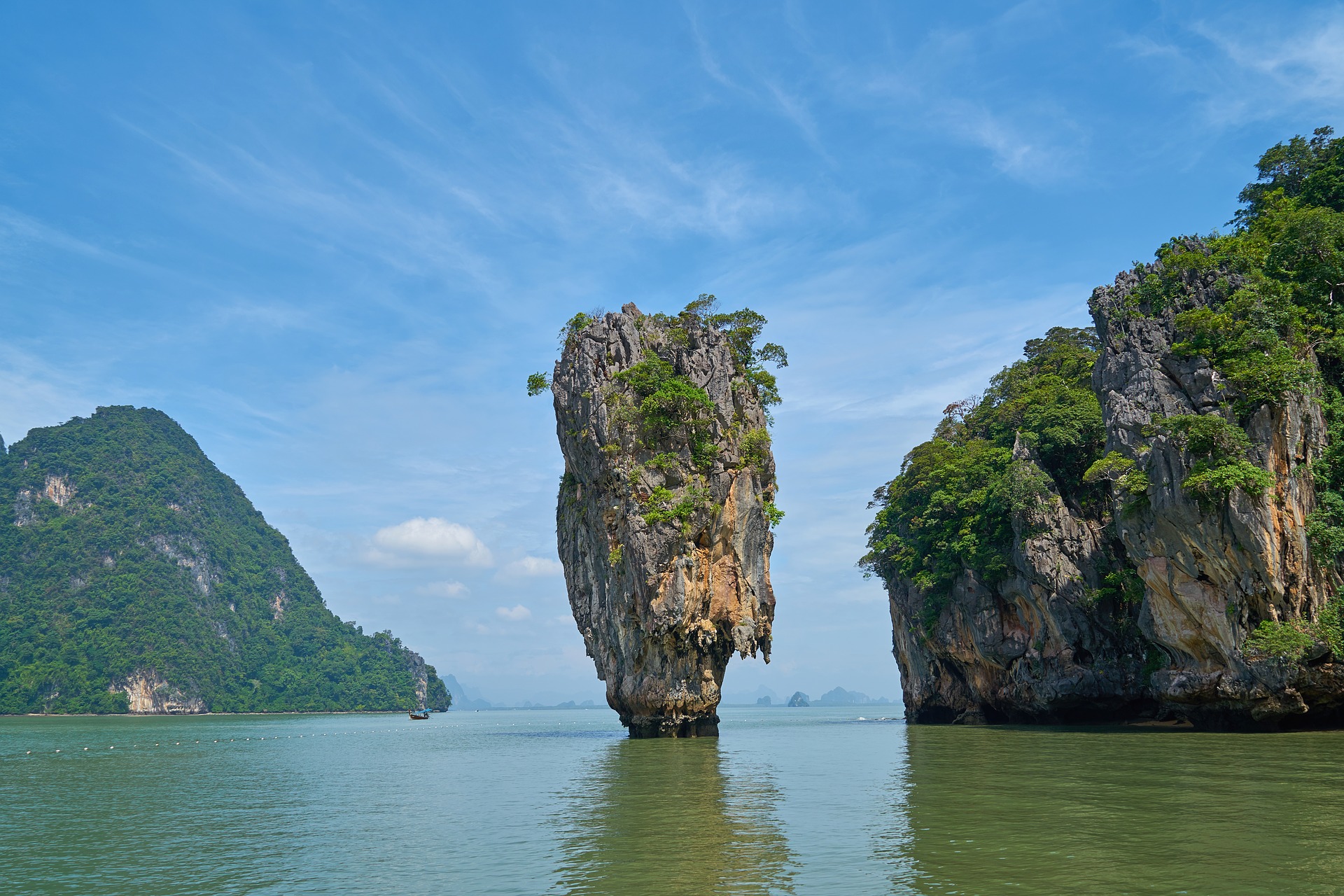 Much of the bay and its islands are part of the national park, which is in place to protect the landscape so that future generations can also enjoy it.
https://www.instagram.com/p/By-dNJUHA2d/
To get the most out of your visit, I would recommend booking a tour to see one of the man islands as well as the activities on offer, such as canoeing and cave exploring.
With its incredible blend of natural elements, crystal clear waters and perfect sunsets, Phang Nga Bay is a trip that you won't want to miss.
---