From local craft beer and unconventional cafes to world-class museums, it's not hard to see why Amsterdam is one of the very top travel destinations in Europe. Complete with its charming canals, bike culture, and eccentric museums, there's something for tourists of all ages and backgrounds. But unfortunately, the COVID pandemic changed the world we live in and now, we can't travel to all countries.
If you're looking to visit Amsterdam when the world returns to normal, you'll want to book at least 4 days of annual leave to explore this fantastic city and see all of its many attractions.
In this travel guide, we'll take a closer look at the top 5 secret spots in Amsterdam that you won't have to elbow too many tourists to get experience.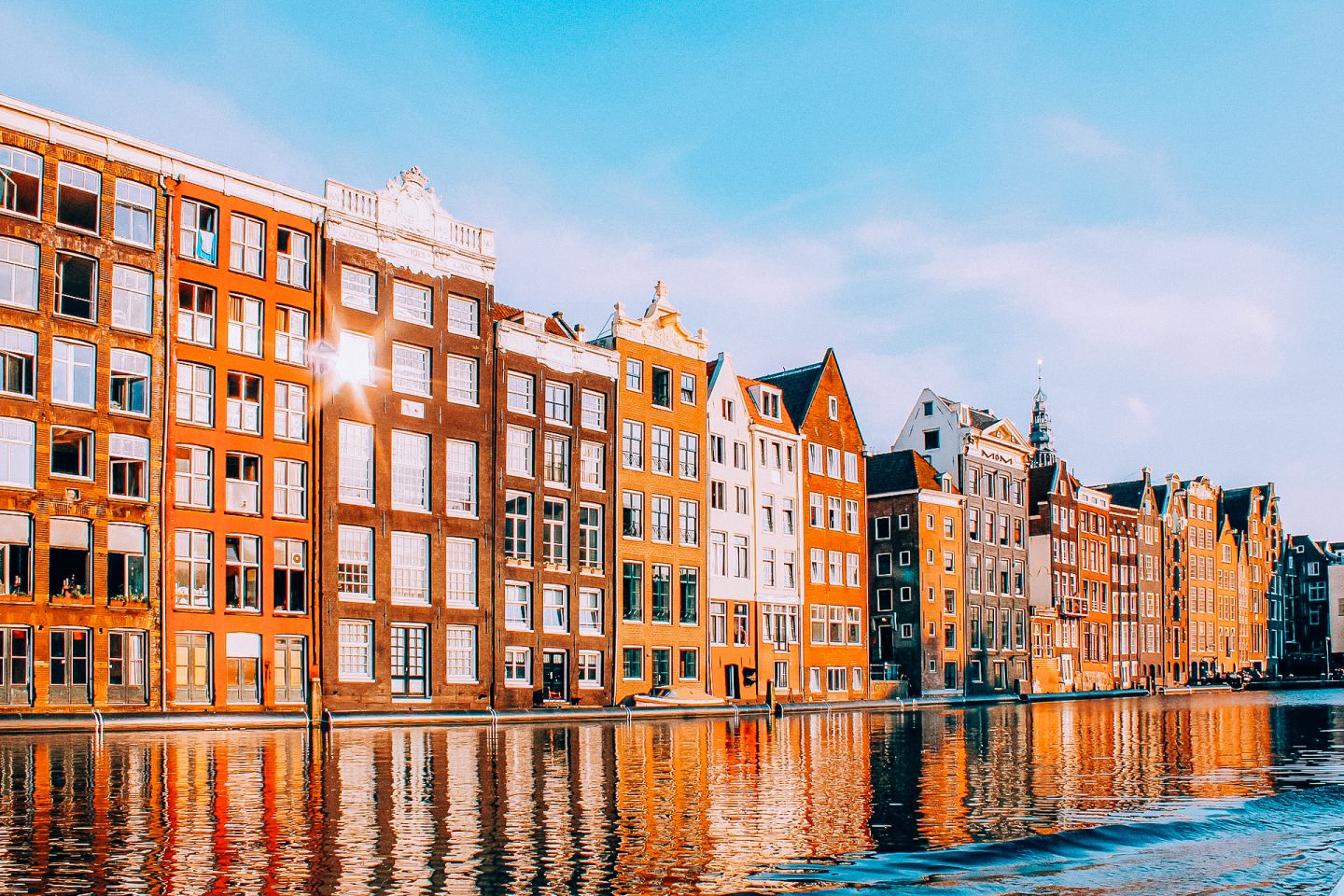 ---
Shop in Nieuwe Spiegelstraat
Those that love to pick up a souvenir or two will find themselves in shopping heaven as this street is located not far from the famous Rijksmuseum. Here, you'll find an array of independent shops and boutiques where you can buy all sorts of unique gifts – with some saying that it's heaven for antique lovers – items such as one-of-a-kind tulip vases, vintage clothes and authentic Delft blue tiles can be purchased here.
---
Visit a Historic Garden in Amsterdam
You probably know that flowers are an integral part of daily life in the Netherlands, especially with it being known as the flower capital of the world. If you are searching for a green respite from city life, you'll want to visit Hortus Botanicus. The stunning garden is located in the city centre and was founded in 1638; today, it's one of the oldest gardens in the world that cultivates a wide array of the most beautiful flowers and plants. Here, you can spend an hour or two enjoying the greenery and exotic trees that are divided into small sections.
---
Visit In De Waag – Oldest Non-Religious Building in Amsterdam
Today, it's a cosy restaurant located in the centre of Amsterdam's square that overlooks one of the city's most picturesque canals. Many years ago, De Waag was a part of the historic city walls of Amsterdam and its incredible history dates back to the 15th century. In the past, the building has been used as a museum, guildhall, anatomical theatre, and fire station.
Today, the restaurant is popular among locals and serves up delicious all-day dining such as salads, poke bowls, burgers and beautifully plated fish dishes. The restaurant can get booked up quickly so reservations are recommended.
---
Drink Beer At In't Aepjen
Pop this old Dutch bar on your Amsterdam must-visit list. Once a place where sailors traded monkeys in exchange for drinks, In't Aepjen is located on the fringes of the Red Light District, not far from Amsterdam Central Station. If you like old buildings that remind you of the past, you'll want to visit In't Aepjen as it is the oldest one in Amsterdam.
Founded in 1519, the bar's original name was "In the Monkeys" and gradually became popular with locals. Today, it's an old tavern, decorated with monkeys, vintage posters, carved statues, and old oil portraits. Of course, nowadays, you can't pay for your drinks with monkeys, but this tavern is surely worth visiting.
---
The House With the Blood Stains
Located on the fringes of the Amstel Canal, at first glance, you'll see an old house with a grey facade. Upon a closer look, you'll see that it is marked with dark red symbols that are said to be the bloody handiwork of a mad ambassador who once lived in the house.
Today, this house is a UNESCO World Heritage site, that was constructed in the 1670s for businessman Gijsbert Dumber. Later the house belonged to Ambassador Van Beuningen, once a prominent politician who suffered from bipolar disorder in his final years. At the height of his illness, it is rumoured that he used his blood instead of paint to write on the side of the house.
---