Canada Goose is celebrating its 10-year relationship with Polar Bears International (PBI) – an organization dedicated to the preservation of polar bears and their habitat – by announcing the creation of its signature 'PBI Blue' colour as a customized Pantone shade, just in time for International Polar Bear Day.

As a long-standing partner, Canada Goose provides PBI researchers and scientists with the cold-weather the apparel they need to survive long hours in harsh Arctic conditions as they work to preserve the populations and natural habitats of these icons of the great white North.
The signature colour of the Canada Goose PBI Collection, 'PBI Blue' was developed in partnership with The Pantone Colour Institute to formally recognize the energetic hue, which has become a symbol of the expert and important work being done by PBI scientists and conservationists to conserve polar bears and their habitats.
As defined by The Pantone Colour Institute, 'PBI Blue' is vivid and vibrant. The energizing appeal of PBI Blue actively engages, yet at the same time, conveys a message of trust, honor, and dependability.
Communicating responsibility and credibility, PBI Blue illustrates the important role society plays in safeguarding our environment. Strong and exhilarating, hopeful and confident, the aquatic PBI Blue is ideally suited to be a symbol of conservation and protection of the polar bear population and its habitat.
"PBI Blue is a buoyant and uplifting marine blue shade that directly links us to nature and our ecosystem," said Laurie Pressman, Vice President, Pantone Color Institute.
"Long associated with loyalty and devotion, the creation of the PBI Blue Pantone is the perfect way to celebrate the 10-year partnership between Canada Goose and PBI."
"With two-thirds of the world's polar bears living in Canada, we feel an innate responsibility to protect polar bears and their habitat. We have been a proud PBI supporter for ten years and have contributed more than $2M to support their continued research and conservation efforts," said Dani Reiss, President & CEO of Canada Goose.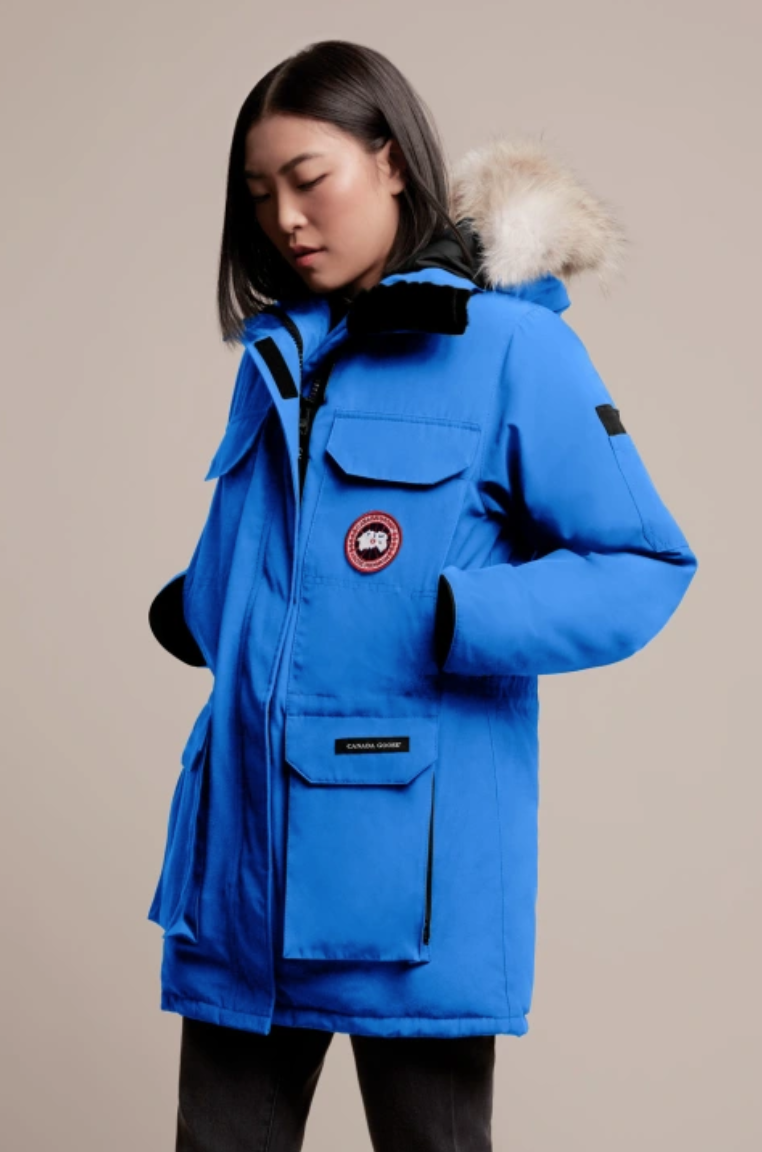 "We're grateful to The Pantone Colour Institute for their help in bringing 'PBI Blue' to life and shining attention on this important global issue."
The PBI Collection is a capsule of parkas, lightweight jackets, and accessories for adults and kids, made in the signature colour, 'PBI Blue.' Canada Goose donates $50 from each sale of a PBI jacket, which provides critical funding for polar bear and environmental research and advocacy.
You can purchase PBI Blue Canada Goose jacket, here.
https://www.canadagoose.com/uk/en/polar-bears-international-pantone-pbi-blue.html
---