The newest in the Silversea fleet, the stunning and sleek Silver Muse boasts the title of being the brand's largest ship with accommodation for over 596 guests.
Having spent a fair amount of my journalistic career dedicated to writing about the world of cruising, I was very quickly impressed by Silver Muse.
The ship's interior is inspired by its Italian background, where owner Manfredi Lefebvre is from and absolutely oozes class and elegance from the get-go.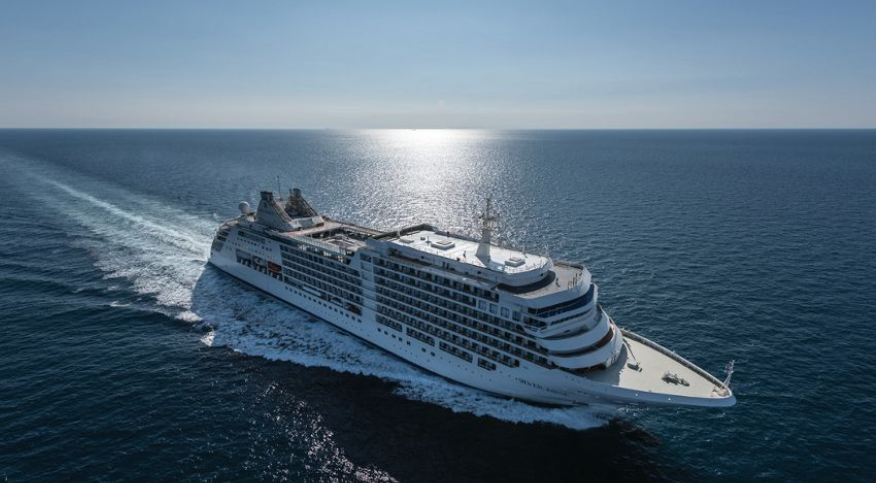 ---
Dining
Foodies will be very happy to hear that cuisine is a pretty big deal onboard the Silvermuse, with more restaurants than any other ultra-luxury ship, guests will be able to choose from eight glorious restaurants dotted around the ship and more than 24 different culinary offerings. This also includes a cheese and wine selection every evening in the observation lounge and a chocolate extravaganza in Arts Café venue.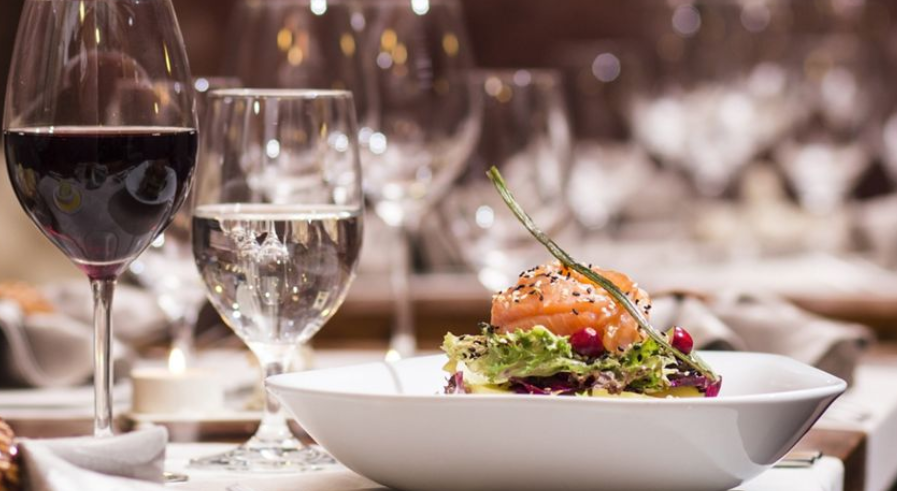 The cruise ship's central dining room also features a wider selection of restaurants, including (my favourite) Atlantide, an excellent European seafood and grill restaurant featuring an elegant bar and grill. The restaurant offers a superb menu featuring incredible seafood dishes accompanied by a wide choice of just as appealing selections for meat lovers.
Another firm favourite with guests is La Terrazza, a slow food-inspired à-la-carte restaurant offering authentic Italian dishes made from the freshest ingredients.
Elsewhere, those looking for some flavours of the Far East will enjoy the Asian inspired restaurant, Kaiseki.
For those that fancy a little al-fresco dining, poolside restaurant Spaccanapoli is perfect for families as well as those who prefer to dine in a more relaxed setting. The new open-air pizzeria reflects the simplicity of the famous Neapolitan-style pizza that bears its name. With an extensive selection of pizzas on offer, baked in a custom-built traditional oven.
I also highly recommend paying the extra charge to dine in Relais & Chateaux's La Dame restaurant.
---
Suites & Interior Design
Silver Muse's suites—and they are all suites—start at a lavish 387-square feet for a Classic Veranda and increase in size from there.
The largest two-bedroom Grand Suite approaches 2,000 square feet and includes two teak verandas and a separate dining room.
Suites onboard are a highlight, with even the smallest measuring almost 400 square feet, counting the veranda. All suites have lots of things the modern traveller loves: plenty of storage, gorgeous walk-in closets, more outlets than you need and high-end touches like ultra-high thread count sheets and towels. Cabins are personal, quiet and comfortable.
Bathrooms are decked out with the smoothest marble, beds are dressed out in Pratesi linens, and a butler is also on call 24-7.
---
Service & Facilities
Silversea guests are guaranteed to love the large pool on the top deck, long enough to do lengths in, as well as the gorgeous settings; plush outdoor loungers and relaxation areas found within cosy corners.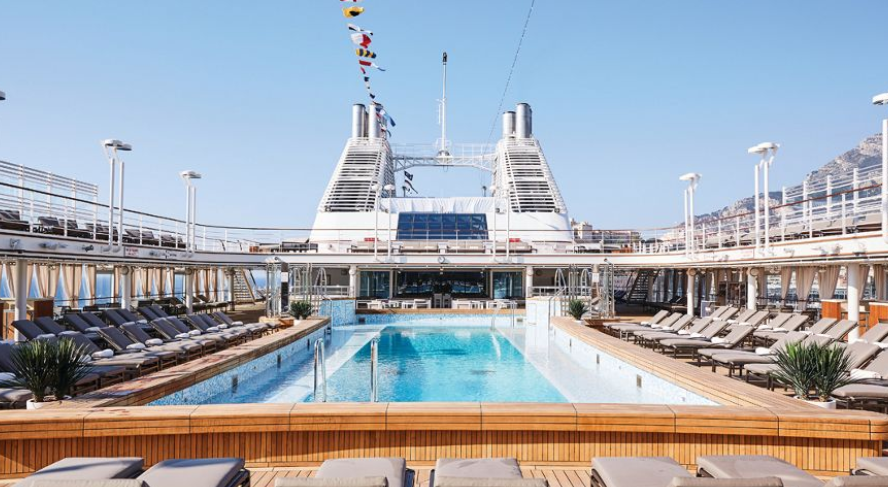 There's also a state-of-the-art theatre for feature films and live full-scale productions, as well as a fitness centre featuring state-of-the-art Technogym equipment and personal trainers and classes available. The ship's spa is the perfect onboard sanctuary, offering personalised treatments for each client's profile and needs. The lighting, music, treatment oils used and teas served will all be chosen by the guest to enhance their spa experience.
And then there are the small but important things Silversea does so well to ensure guests have a memorable trip – welcome champagne, speedy internet, and 24-7 butler service that has attention to detail down to a T. It really does all add up to a next-level experience at sea.
---
Top silver muse itineraries include
18 night Australia Cruise travelling to Singapore, Bali, Darwin, Cairns and Brisbane from £5940 per person
7 night Alaska Cruise travelling to Vancouver, Ketchikan, Juneau, Skagway, Sitka from £3200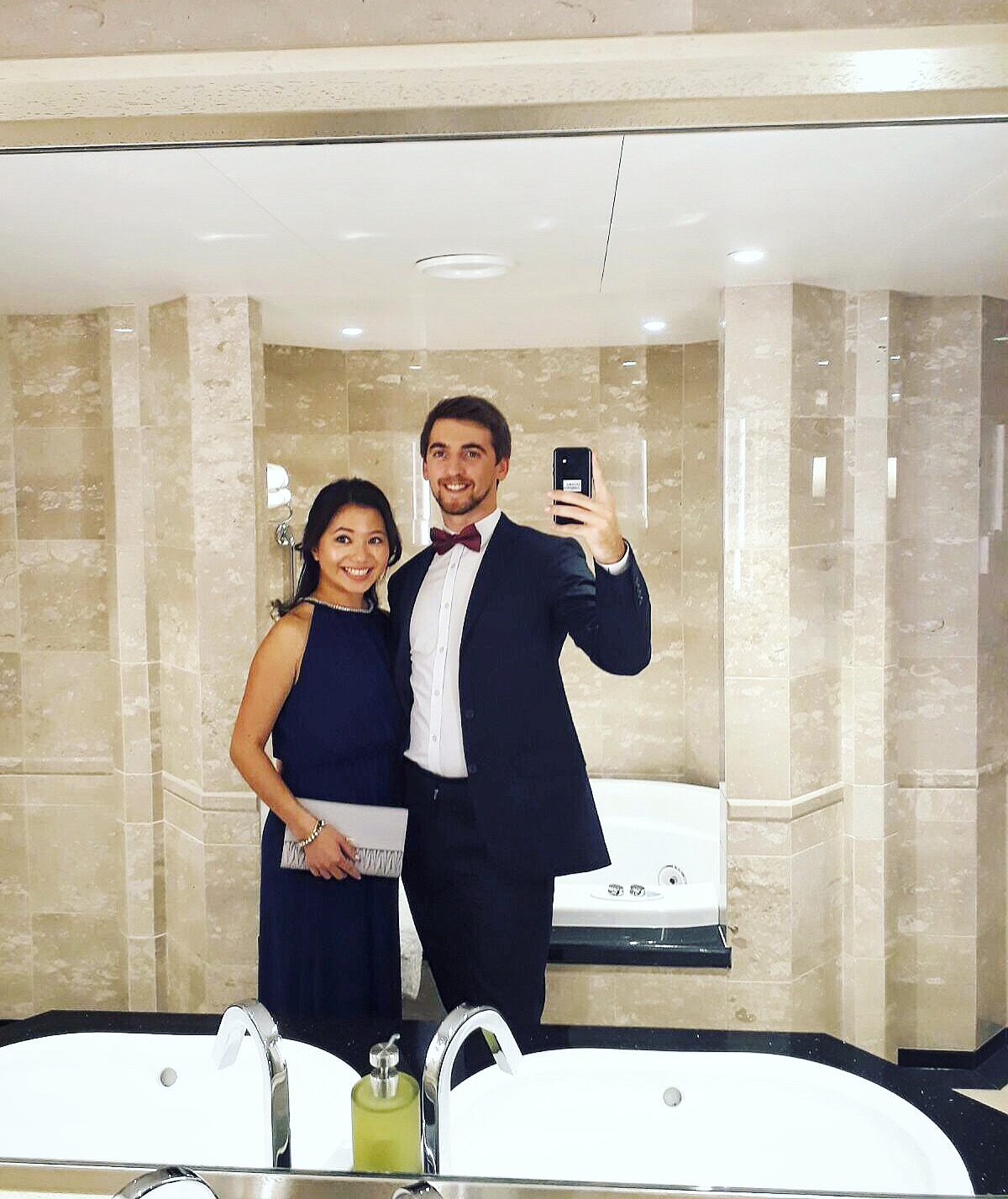 ---