With all this extra time there is no doubt that you brides-to-be have been throwing all your energy into your wedding planning! If you are contemplating going ahead with your special day but worried about having to wear face masks on your big day, look no further as we have rounded up the perfect face mask options to keep everyone safe and stylish all at once.
Although this may not be a requirement you had ever expected for your wedding day, choose to make the most of it!
---
Luxury Embroidery Face Mask
These masks are a great option if you require a variety of designs to suit everyone, with two new designs added to the collection every week! The masks are made of three materials of exquisite quality, promoting protection and comfort while providing plenty of space to breathe. Choose from cotton, sequin or embroidery lace designs or request custom designs to suit your specific needs. The seller provides excellent offers for money off your order and charges no additional fees for custom designs!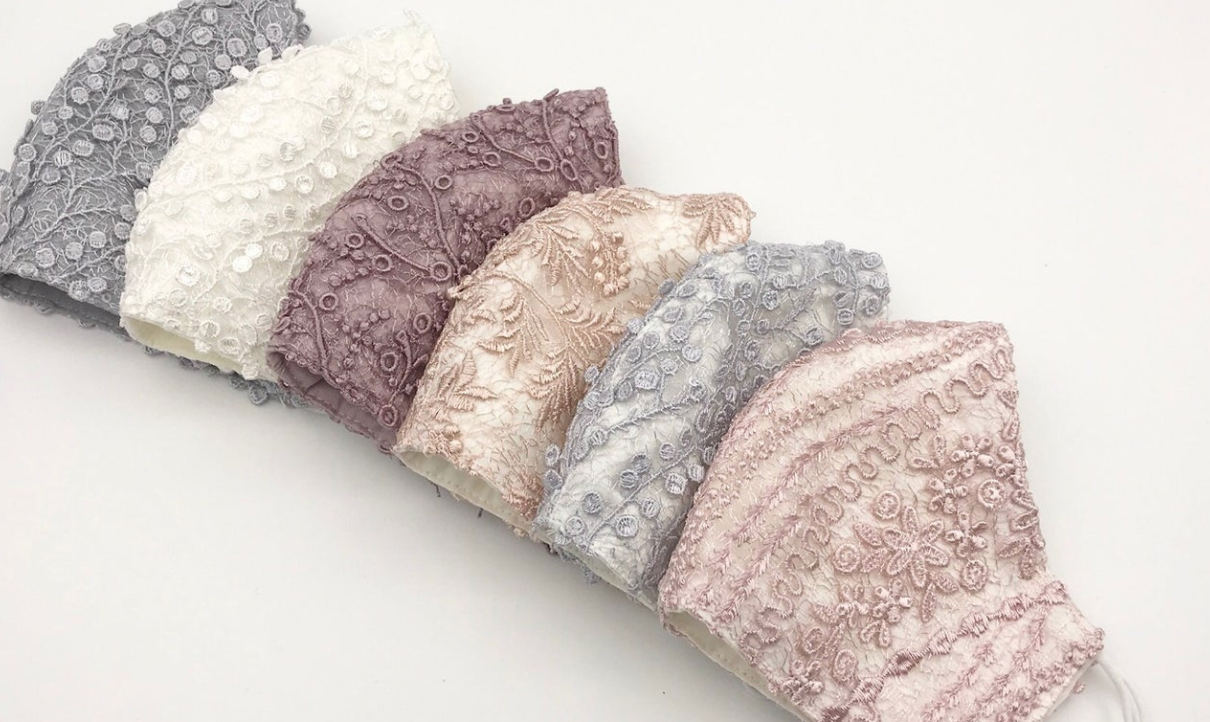 ---
His & Hers Matching Face Masks
Match these unique, quirky face masks to everyone's wedding attire by choosing from a variety of colours and styles, including an exact replica of the men's suits! These charming face masks are excellent quality and handmade with three layers of luxury fabrics including silky lace, satin and 100% cotton. The quality and style allow for freedom to breathe comfortably and can be reused as they are washable!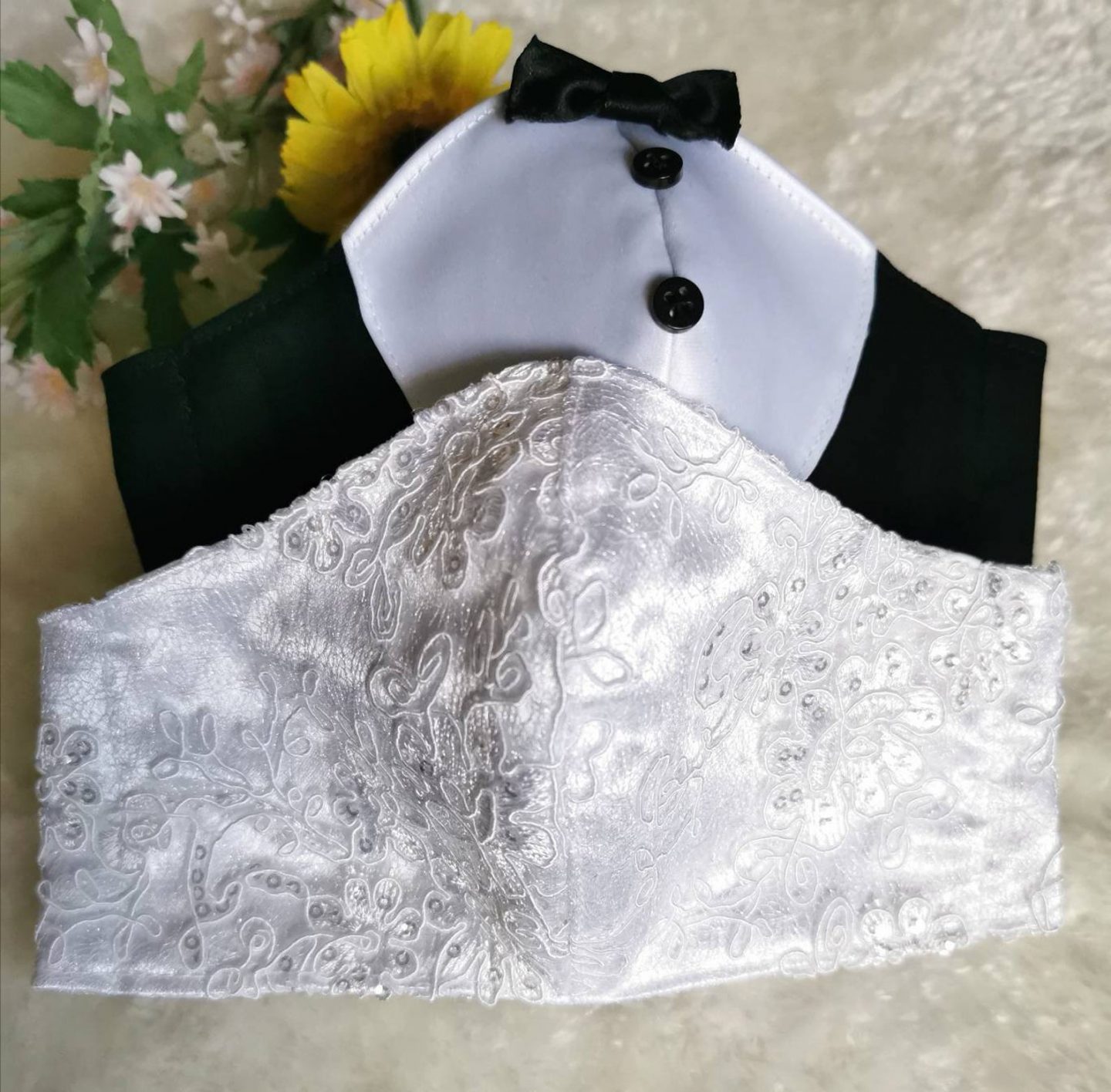 ---
Transparent Face Mask
These clear vinyl face masks are a perfect option for a wedding, as you will be able to see the loving smiles on your friends' and families' faces on your special day. It also makes it a lot easier to socialise without an obvious barrier and it is helpful for lip-reading for those who are hearing-impaired. This also interferes with attire less, as the clear material removes the pressure to match it with everyone's outfits. Choose from a range of colours for the border of the mask, which can be worn by anyone and can be reused for everyday wear. The micro-holes in the vinyl allow for effective airflow, making it less restrictive!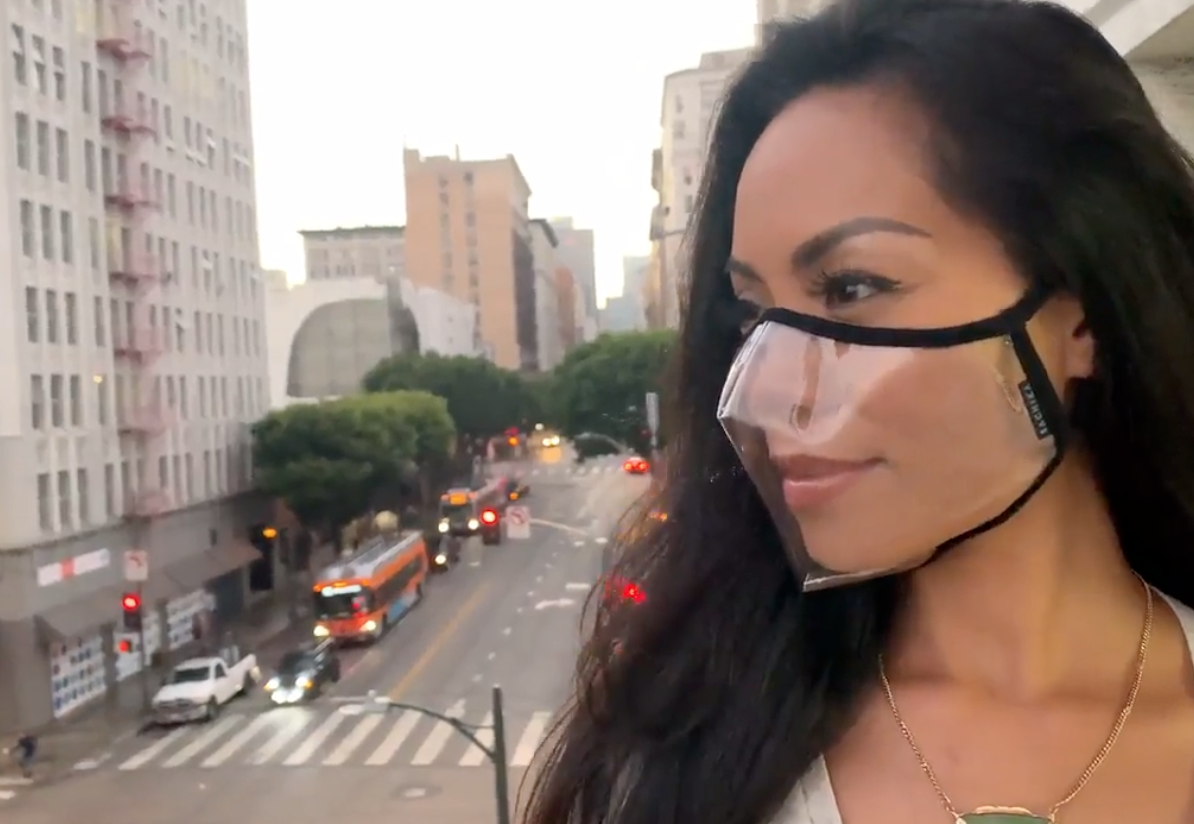 ---
Tartan Face Masks
Add to a traditional wedding theme with these beautifully designed tartan face masks. These handmade masks come in a range of variety and designs, with a versatile elegant style that can be worn every day after the wedding. Made of two layers of 100% cotton and sewn in filter in the middle, these masks offer pristine quality with a shape that makes them comfortable and breathable.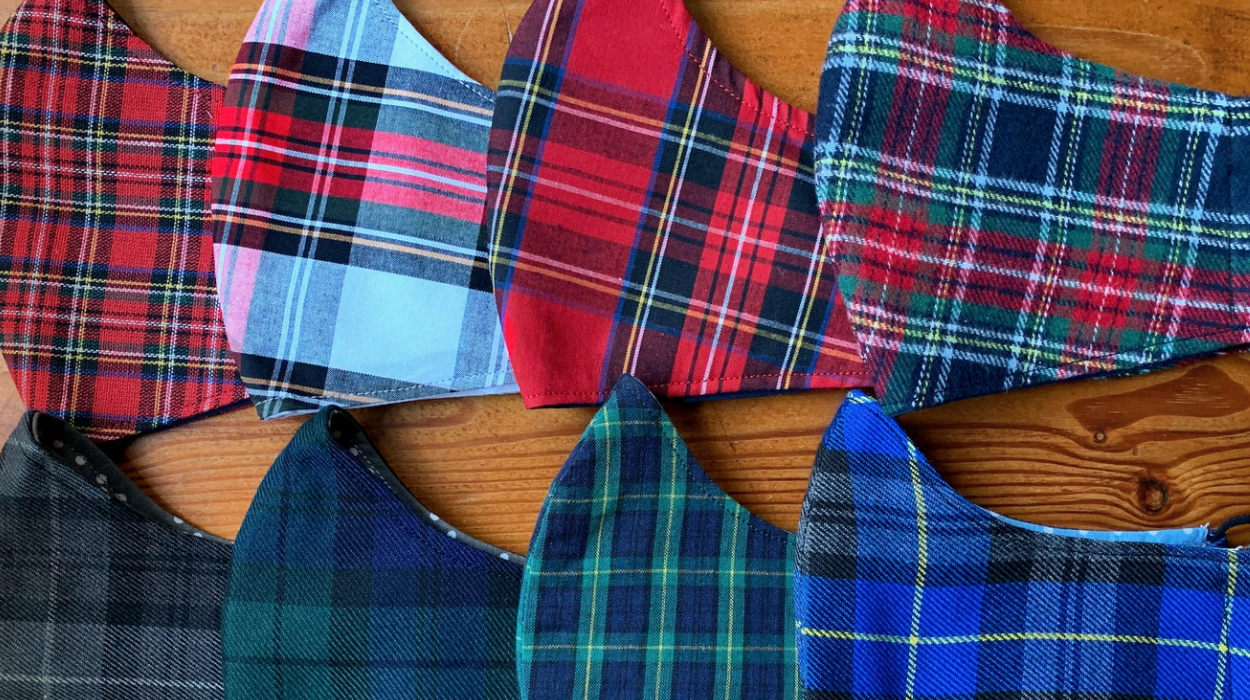 ---
Light-Hearted Personalised Face Masks
These adorable personalised face masks will add a unique touch to your wedding. Have the names of you and your groom along with the date of the special day printed on everyone's masks to make the experience more personal to you. The beautiful design is created from light, breathable polyester and finished with a soft satin material, matching perfectly with any outfit. The ear loops are adjustable for improved comfort and are available with or without filters. Request any additional personalised designs from the seller to meet your needs!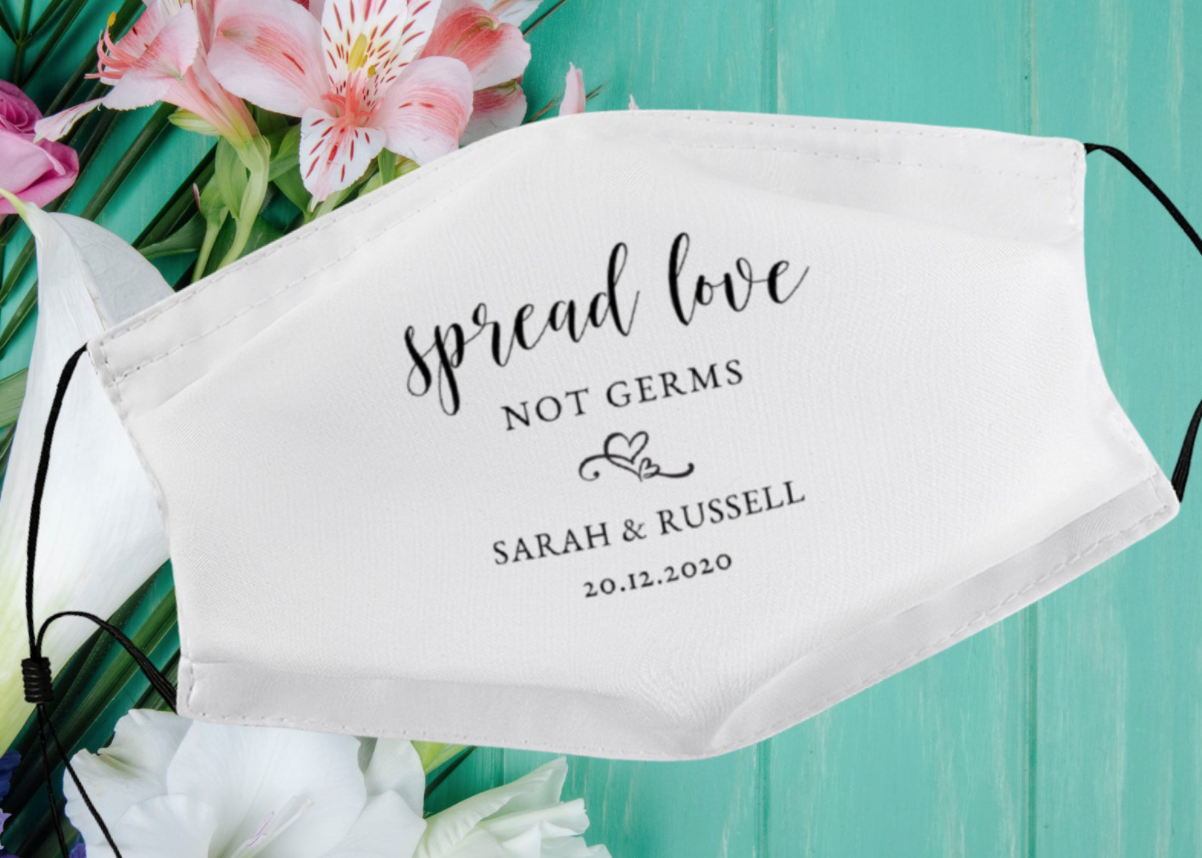 ---
Personalised Satin Face Masks
Make your day even more special for every one of your guests by gifting them with their own personalised face mask. From the bridesmaids, mother and father of the bride to the best man, have it written in stunning embroidery along with the memorable date. Have complete control over how the finished product will look by requesting the colours and positioning of the embroidery, and plan ahead of the honeymoon by purchasing the lovely 'Just Married' masks! With a two-in-one feature, reverse the mask for simple, high-quality everyday wear after the wedding.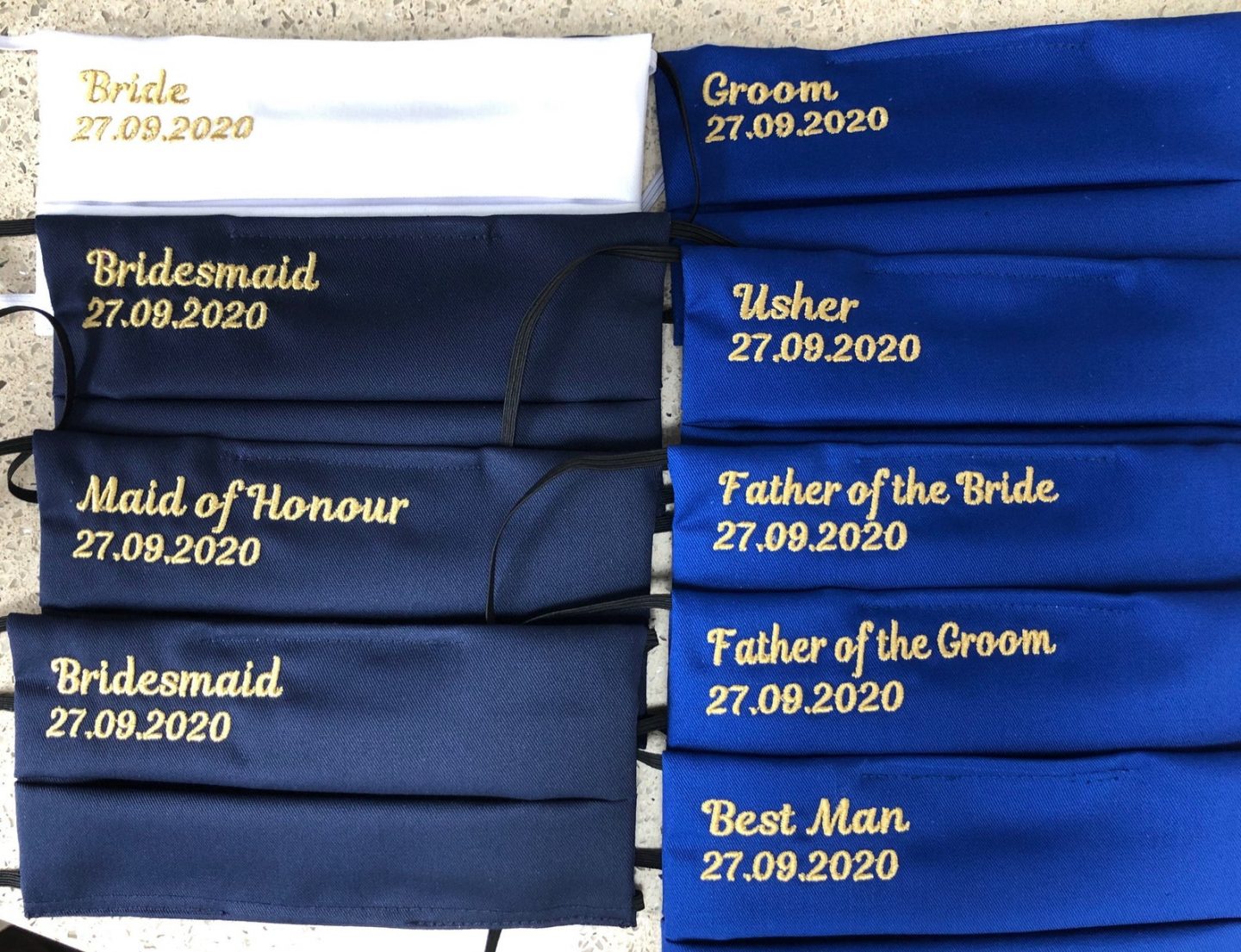 ---
Ultra-Luxe 3D Bride & Groom Face Masks
Take your face mask game to the next level with these exquisite designs, featuring a range of fabrics and materials including luxurious pearls, sequins, premium soft cotton, satin and silk embroidery. With unique features such as 3D designs and bridal lanyards, which are useful for not interfering with hairstyles and outfits, these face masks will add an extra splash of luxury to an elegant wedding. The glamorous lanyards can be reused for glasses, keys or ID badges, or can even be worn as jewellery on its own! Top tip: separate into the two detachable parts to wear as bracelets.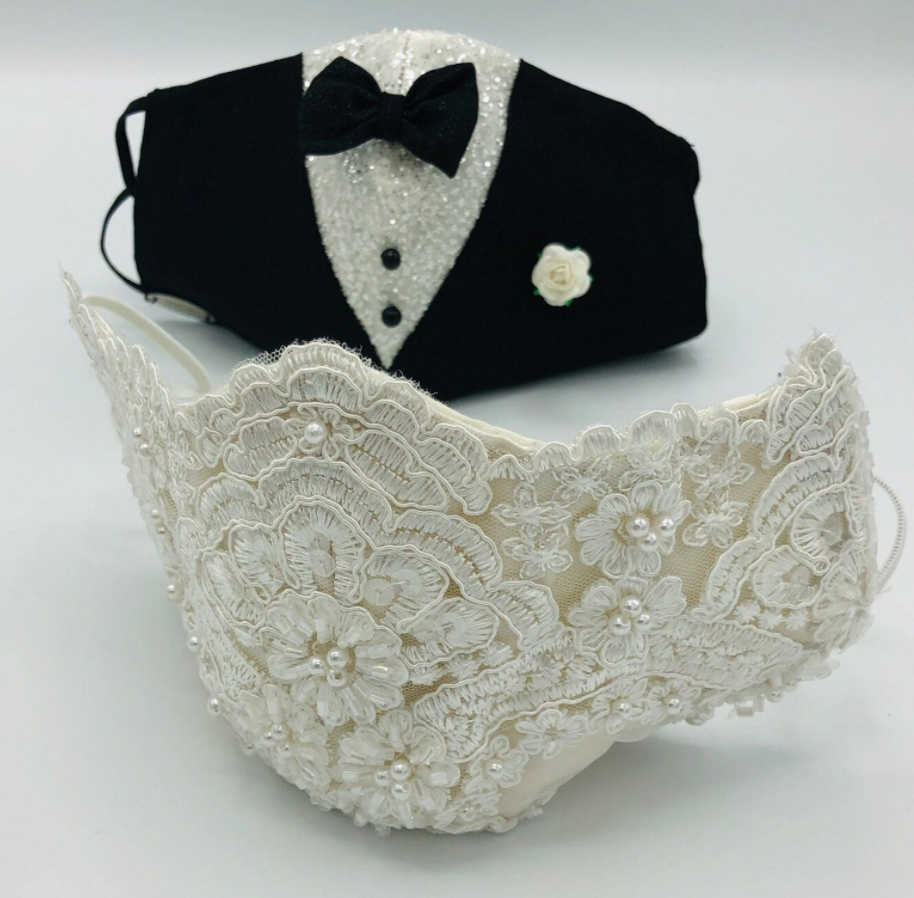 ---
Elegant Silk Face Masks
For the men who prefer a simple, classic style, these masks are the perfect option. The collection features a variety of styles that can be matched to many tie designs. The sophisticated look is achieved by the use of 100% raw silk, a breathable fabric which is comfortable and distinguished in style.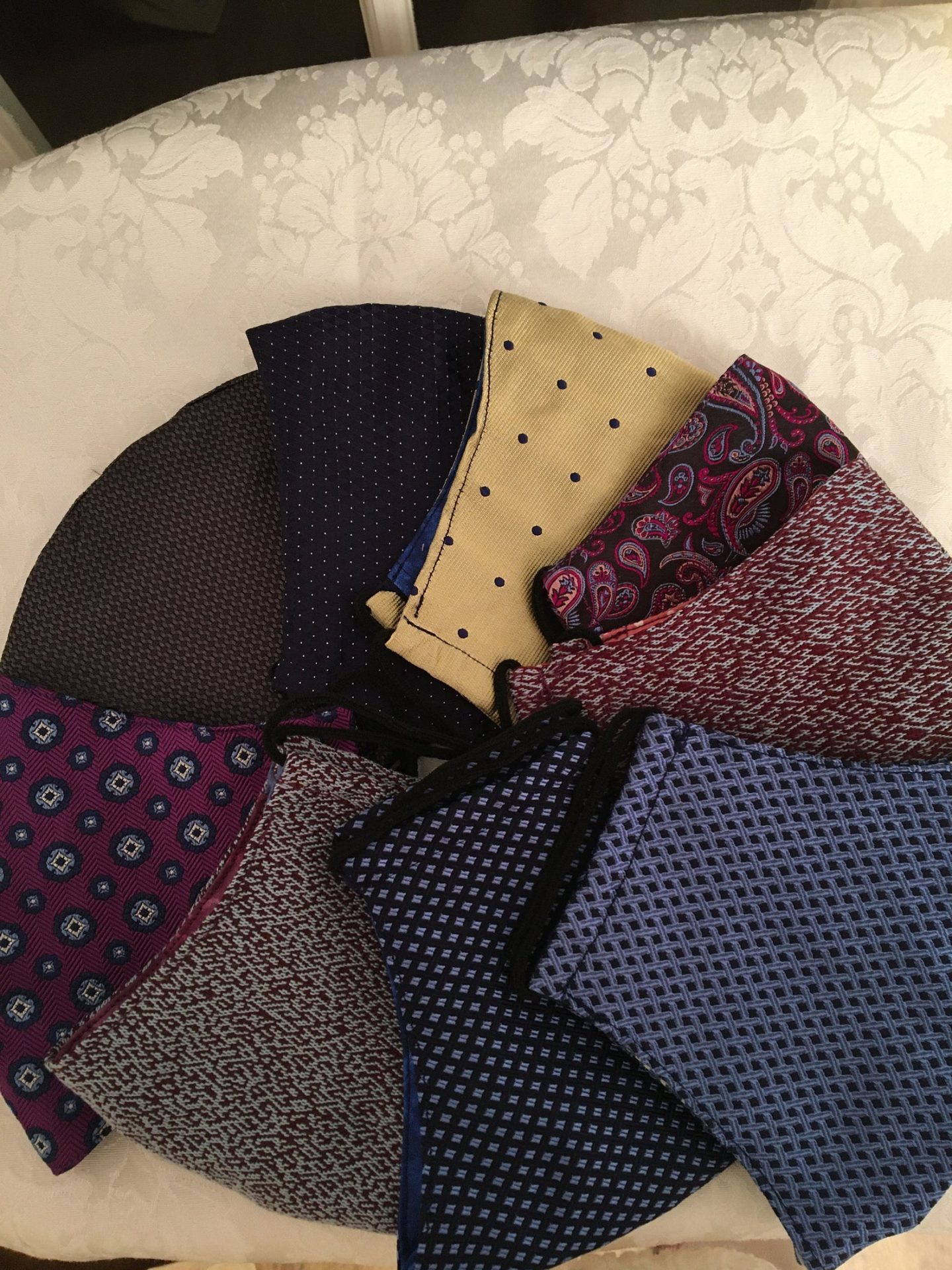 ---
By Layla Maguire