Filled with 5-star and 6-star hotels and designer labels in every mall, Dubai is known to be a playground for the rich and famous. But don't be turned off by the luxurious exterior, because this vibrant and cultured city can also be visited on the cheap. With many budget-friendly experiences, from free cocktails and mosque tours to boat rides for pennies, here are some of the best things to do in Dubai on a budget.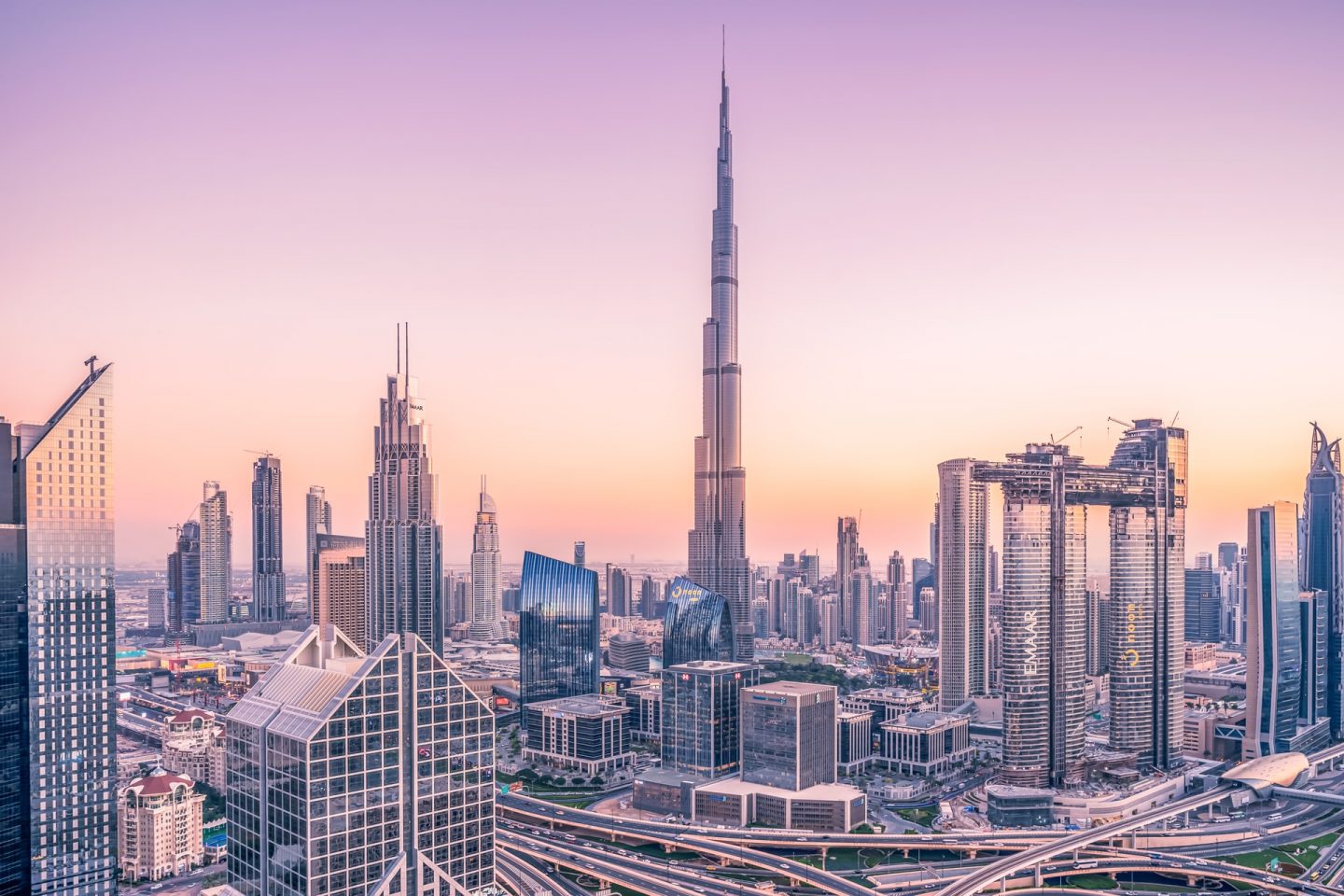 ---
Grab A Cocktail Or Two On Ladies Or Gents' Nights
Don't let Dubai's infamous expensive drinks put you off the city's buzzing nightlife. Many bars around the city will have a ladies' or gents' nights – often on a Tuesday or Wednesday – where a selection of drinks are free. Take a visit to Embassy perched on top of Grosvenor House Tower Two or Madame Butterfly at China Grill where they offer free drinks every Tuesday evenings.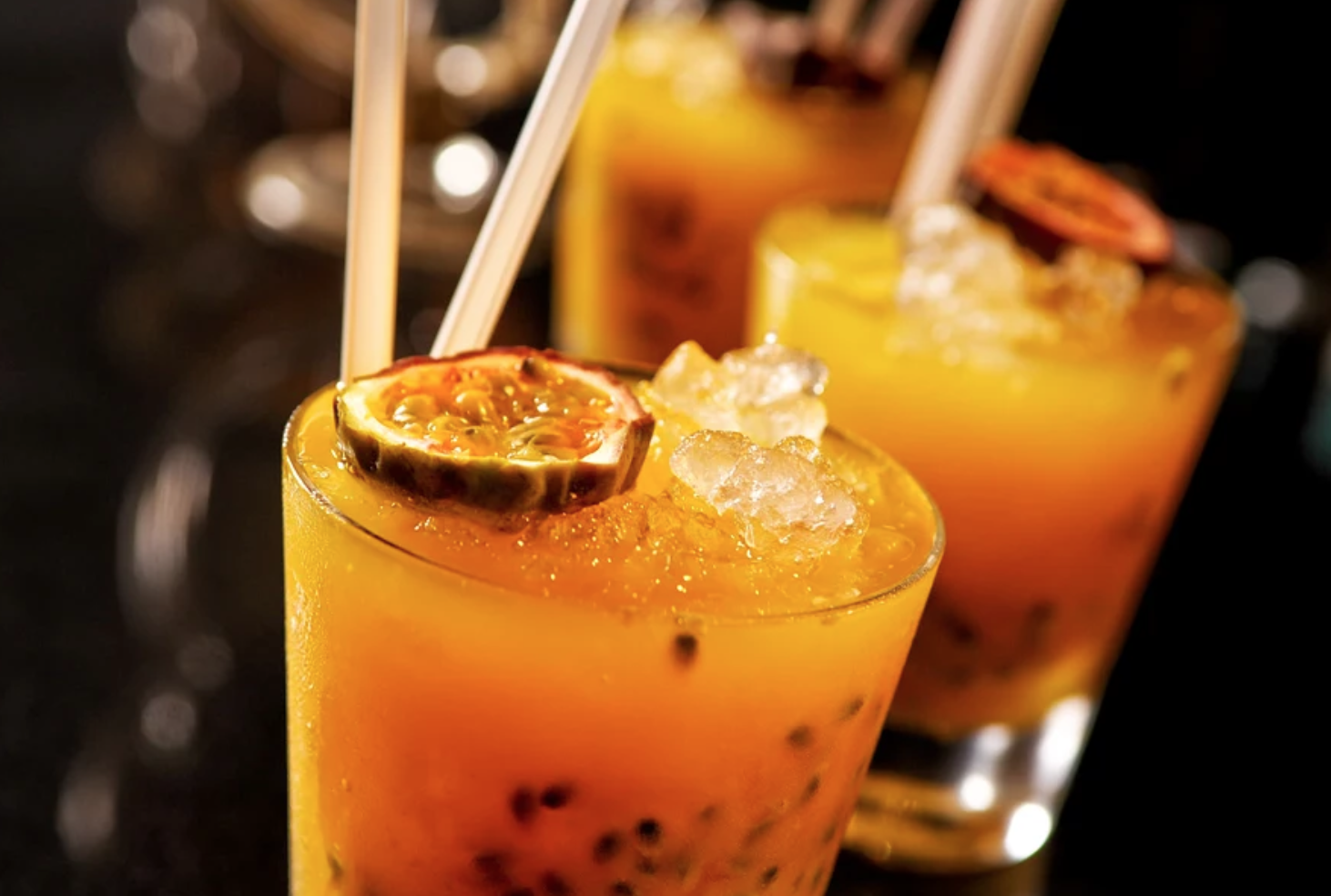 ---
Learn About Emirati Culture Inside Jumeirah Mosque
Jumeirah Mosque is Dubai's largest mosque and has free daily tours, which take place at 10am, run by the Sheikh Mohammed Centre for Cultural Understanding. The tours run for 75 minutes and visitors are encouraged to ask any questions they might have about Islam and Emirati culture. Modest dress is required inside the mosque – covered knees and shoulders.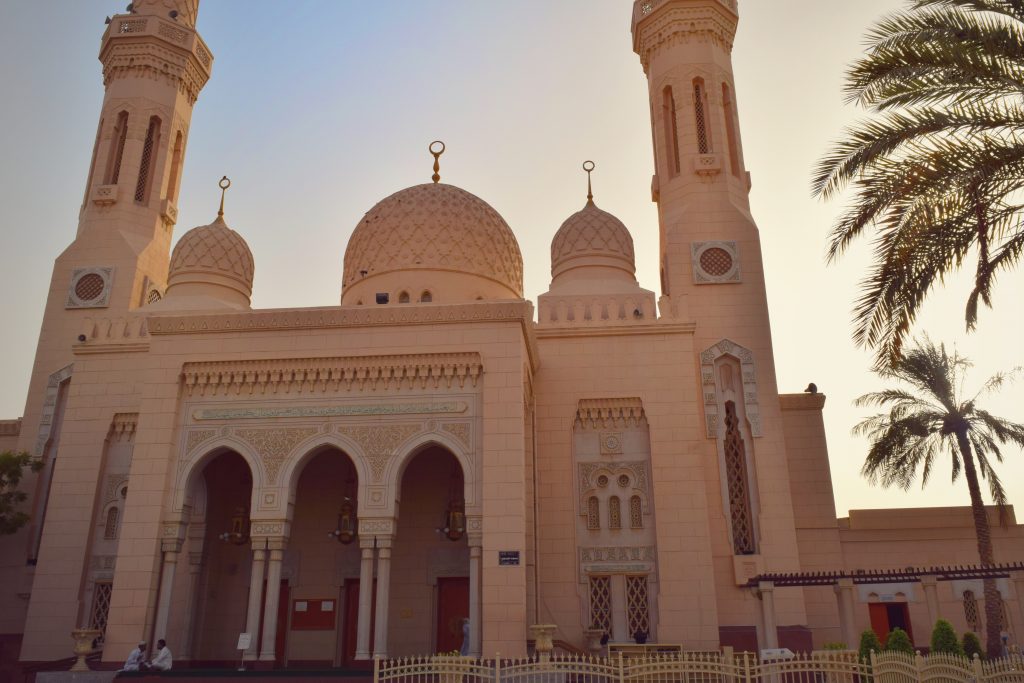 ---
Souk In The Atmosphere With A Stroll And Shop
Whether or not you're looking to buy, a stroll through the glistening Gold Souk is a must. The buzzing atmosphere is electric for all the senses and if you do fancy treating yourself, many small stores offer platinum, diamonds, and silver.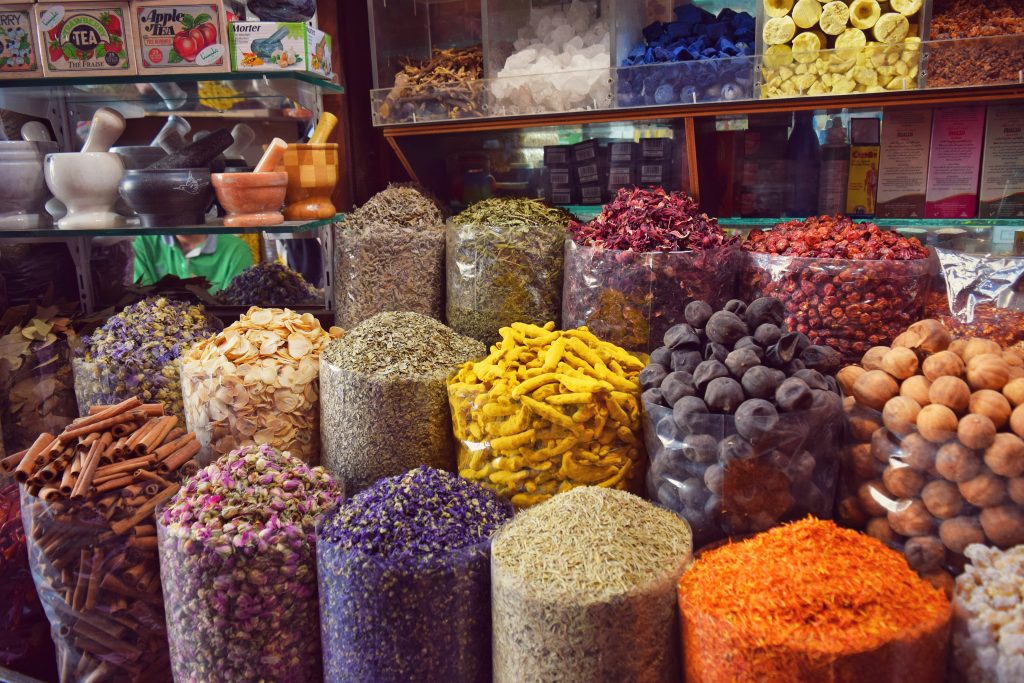 ---
Relax On The Beach And Enjoy The Dubai Sun
Dubai isn't all skyscrapers if you're more of a beach person then head to one of the city's many stunning public beaches to soak up the sun. Some are free to access and others have a small charge.
---
Sample Some Local Cuisine At 2nd December Street
Dubai has no shortage of Michelin star eateries but for those hungry for a local flavour, you'll find everything from well-priced dumplings and dim sum to traditional Arabic eateries at 2nd of December. Previously called Al Dhiyafa, 2nd December was renamed in 2011 to mark the 40th UAE National day and offers something for all ages. Fast food with a side of people watching makes this mile-long foodie footpath a must-visit.
---
Take In Dubai's Charm On A Scenic Boat Ride
Everyone should experience crossing the Dubai Creek on an abra – a traditional wooden boat. With rides costing only 22p (22 cents) you can give your legs a rest and sit back, admire the views and soak up the old and new elements of Dubai that give the city its charm. The Creek is the original centre of the city's commerce and still buzzes with boats zipping up and down plying their trade and cargo.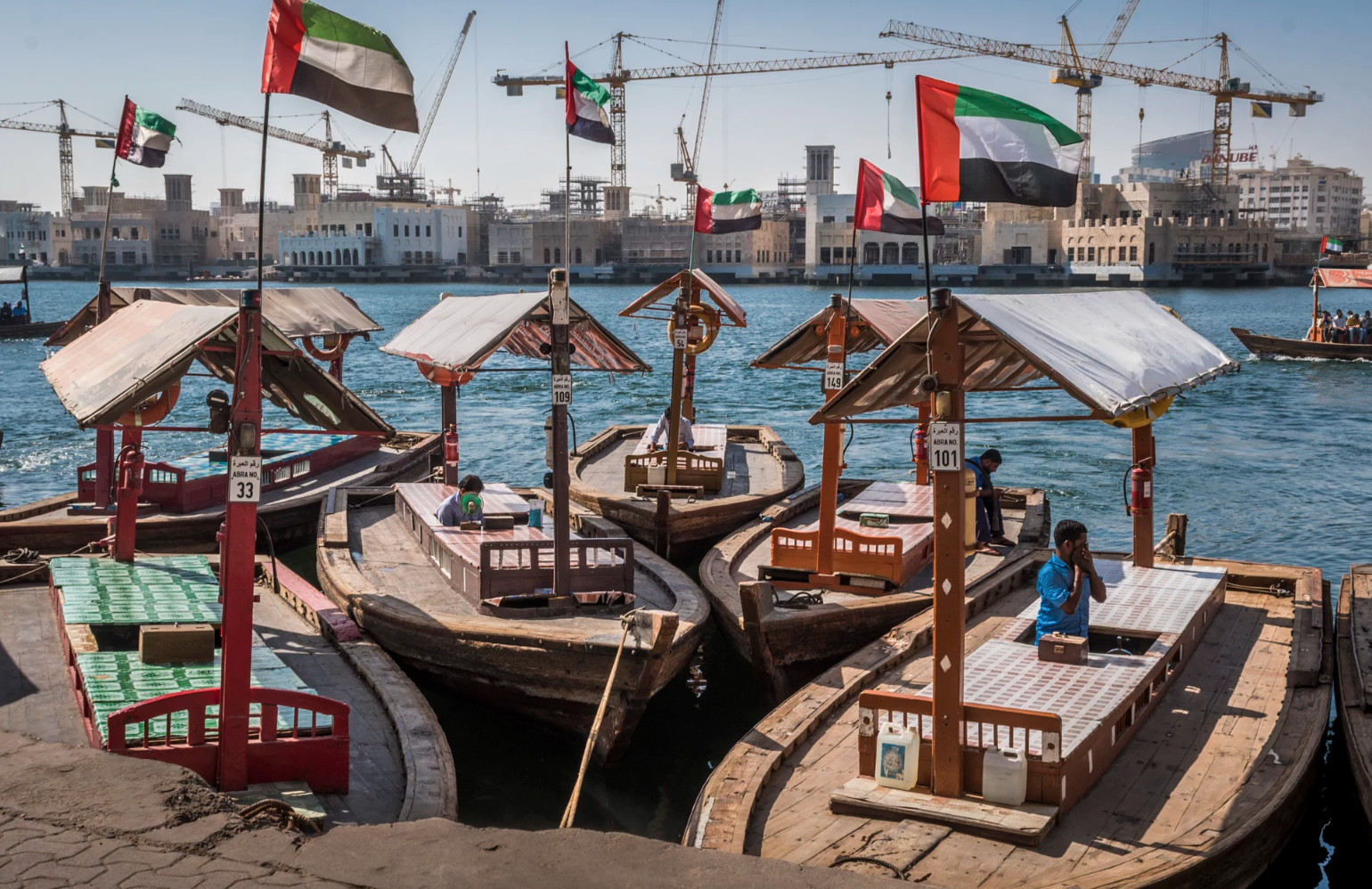 ---
Delight Your Senses At The Dubai Fountain
Experience one of The Dubai Fountain's free daily performances. The water fountain is the world's largest musical fountain and also one of the city's most popular free tourist attractions. Set on the Burj Khalifa Lake in Downtown Dubai between the Dubai Mall and the Burj Khalifa the magical dance show sees water reaching up to 140 meters high, accompanied by syncing lights and a range of music from contemporary pop to classical. Performances are held daily and evening shows begin at 6pm, every half an hour until 11pm. For one of the best views, book a table at one of the restaurants in Dubai Mall or Souk Al Bahar with outdoor seating overlooking the fountain.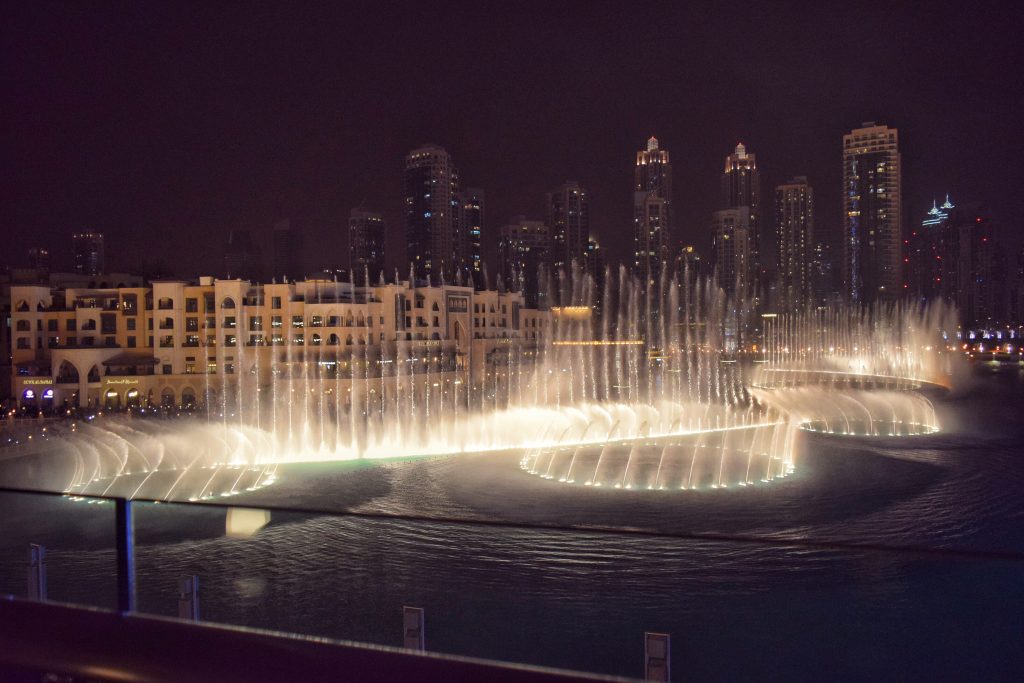 ---