Modern comfort meets historical and romantic Scottish charm with this luxury four-star hotel and country club set amidst stunning acres of rolling parkland. With quietly classy and newly renovated bedrooms, a championship golf course, a fabulous spa, and elegant restaurant, there's a little bit of heaven for everyone at the Dalmahoy Hotel and Country Club.
When my family and I (6 of us and a baby to be exact) checked in for a two-night stay and from the moment we were warmly welcomed through the front door until it was time to leave, our stay had that "special occasion" feel and the hotel made for the perfect backdrop and base for a family trip we will never forget.
(This press trip was experienced and written before the Covid-19 outbreak).
---
Location
Handily situated just a short 20-minute car ride on the outskirts of Edinburgh city and 10 miles from Edinburgh Airport, the Dalmahoy Hotel is easily accessible – only three miles from the M8 and M9 motorways – perfect for those looking for a weekend retreat from Scotland's capital or any other major Scottish city.
With free parking at the hotel and the location being so close to Edinburgh we were also able to hop in the car and explore the nearby city as a family, allowing us to make the very most out of our short stay.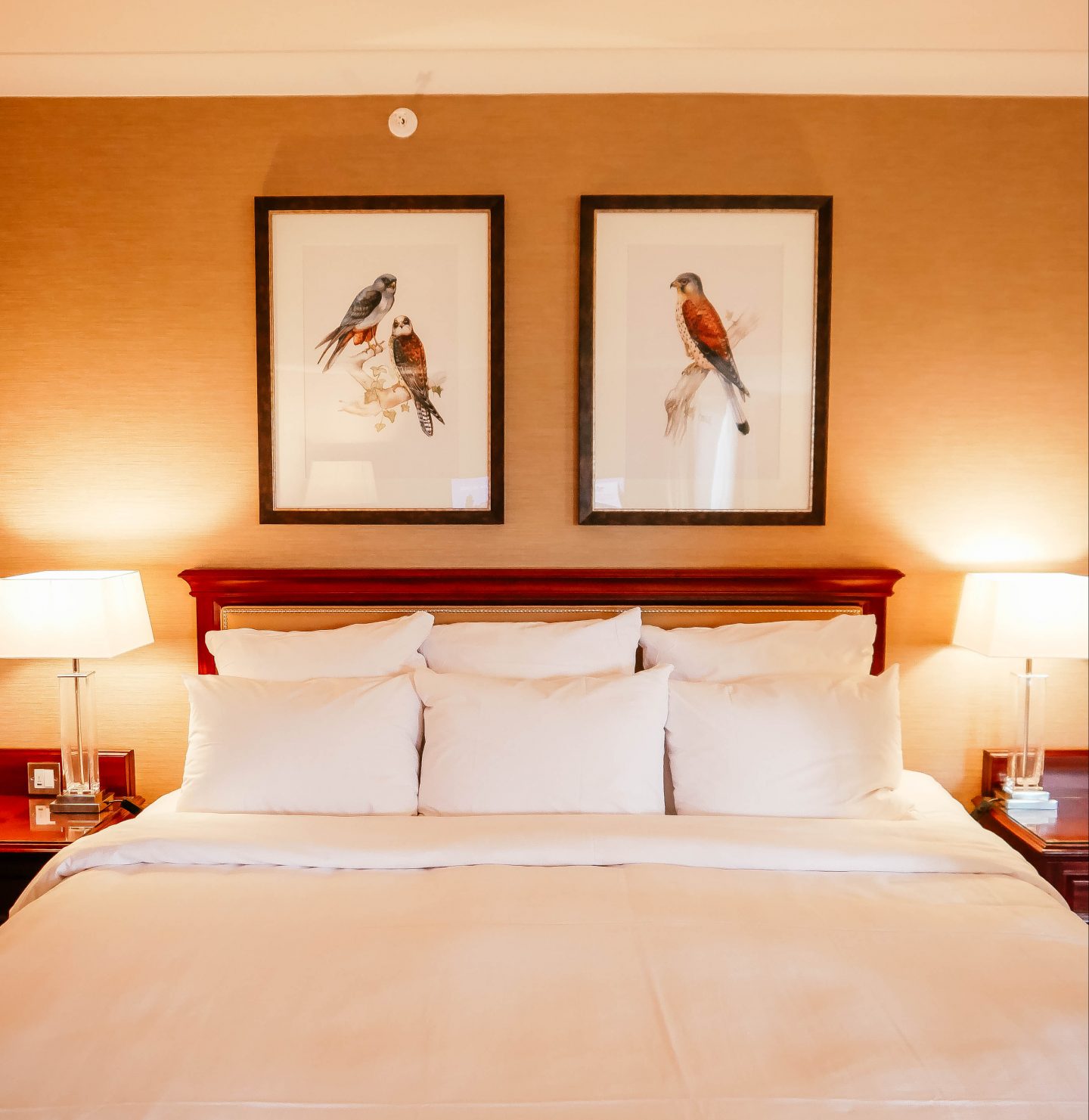 ---
Style & character
The hotel has the feel and the look of a traditional Scottish country manor, with walls painted in rich shades, carpeted floors strewn with rugs, and rooms furnished with paintings of famous Scotsman, plump leather sofas and rich tartan fabrics – guests are sure to feel like they're in a quintessentially Scottish environment.
The hotel lobby is located in the heart of the manor and just off this, there is a large living room and cocktail bar area, open to all guests with an open wood fire, comfortable leather sofas, and magnificent views. The bar oozes history, heritage, and tradition, with some of the finest single malt whiskeys, beers, wines and spirits on offer.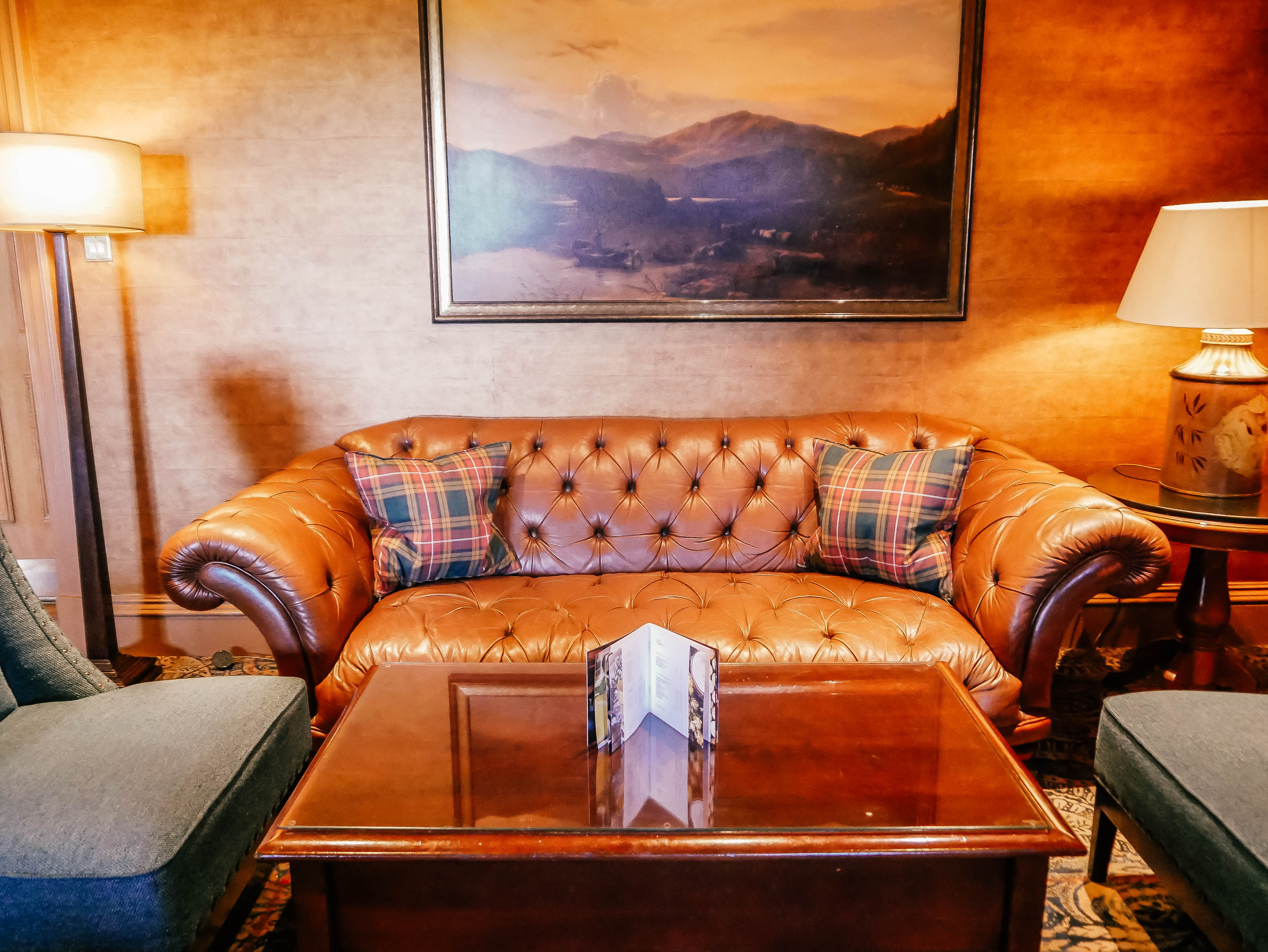 ---
Rooms
Built from an 18th-century baronial-style manor at its heart, the hotel is home to 215 bedrooms, including seven suites, located in both the new and old areas of the building, featuring breath-taking views of the golf course and surrounding Scottish countryside.
All rooms feature Hypnos beds, so you're guaranteed a great night's sleep, all rooms also have Smart TVs, free wi-fi and other facilities that will allow guests to settle in comfortably and automatically feel at home.
My family and I stayed in the hotel's full Turret Suite which has been recently renovated and features its own corner sitting room complete with turret style windows and glorious views of rolling green grass.
The suite was just perfect for our family of six, as it contains two bedrooms and two bathrooms – just right for a party of our size. The main bedroom has a super king bed and a luxurious bathroom featuring a corner bath and separate walk-in shower. The second bedroom, which could be easily accessed through double doors connecting from the master, was spacious and featured two queen size beds and its own roomy bathroom, complete with all the amenities one would need for a short break.
Our whole suite was luxuriously kitted out with new thick pile carpets and tastefully decorated with beige tones. The beds were of top quality and we found there to be plenty of large soft towels to go around all 6 of us as well as a generous supply of toiletries.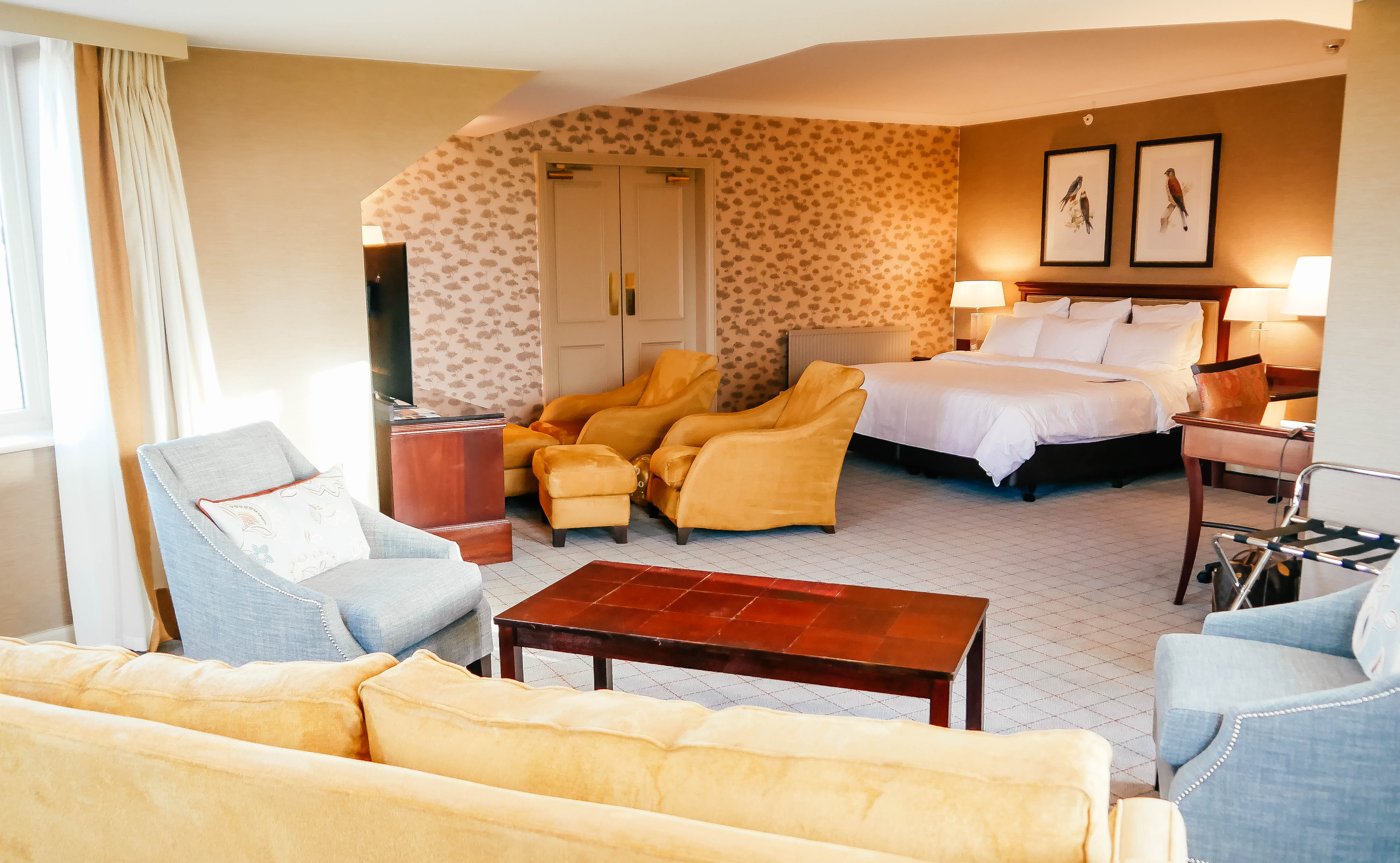 ---
Facilities
The resort is filled with fun activities for all ages and especially those with children. From a nature trail to a driving range and on-site 18-meter swimming pool and steam, there's plenty to keep the whole family entertained and relaxed. During the school holidays, the hotel also has its own dedicated games room, with a variety of traditional games on offer.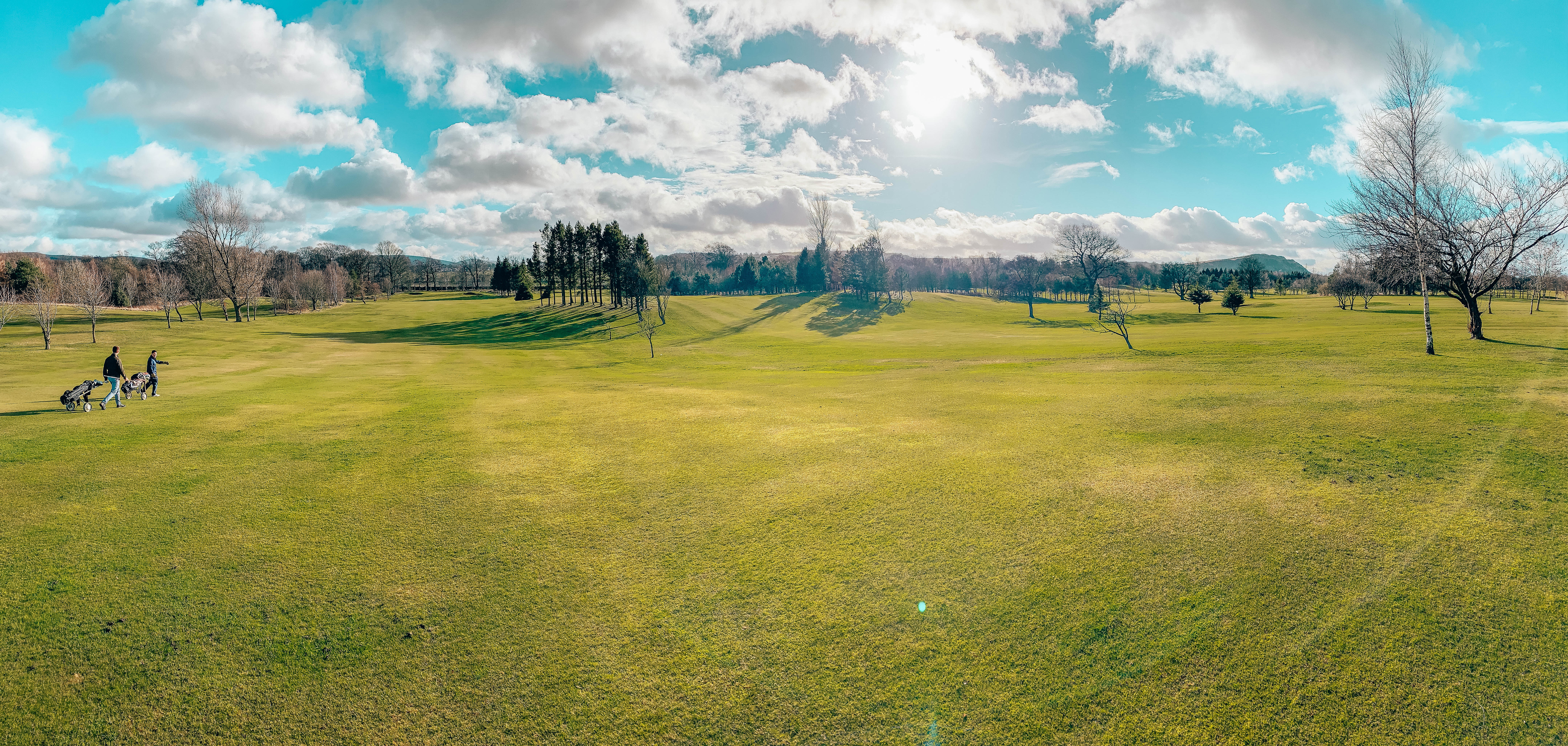 Feeling energetic? My dad, partner, and brother-in-law certainly were as they ventured out for a morning on the golf course to enjoy Dalmahoy's immaculate and challenging championship East golf course.
Apart from the impressive 18th hole, the East Course now boasts two signature holes on the 13th and 14th which were added during a course refurbishment in 2005. For newbies and those who fancy a slightly more leisurely game, there's the West Course which is the shorter of the two – less of a challenge but still a good test of the game!
The golf club also features its own 12- bay floodlit driving range and 9-hole putting green. Those looking for a refresher can enjoy a video analysis lesson custom fit for those looking to take their game to the next level. Guests staying at the hotel will also receive a special guest rate.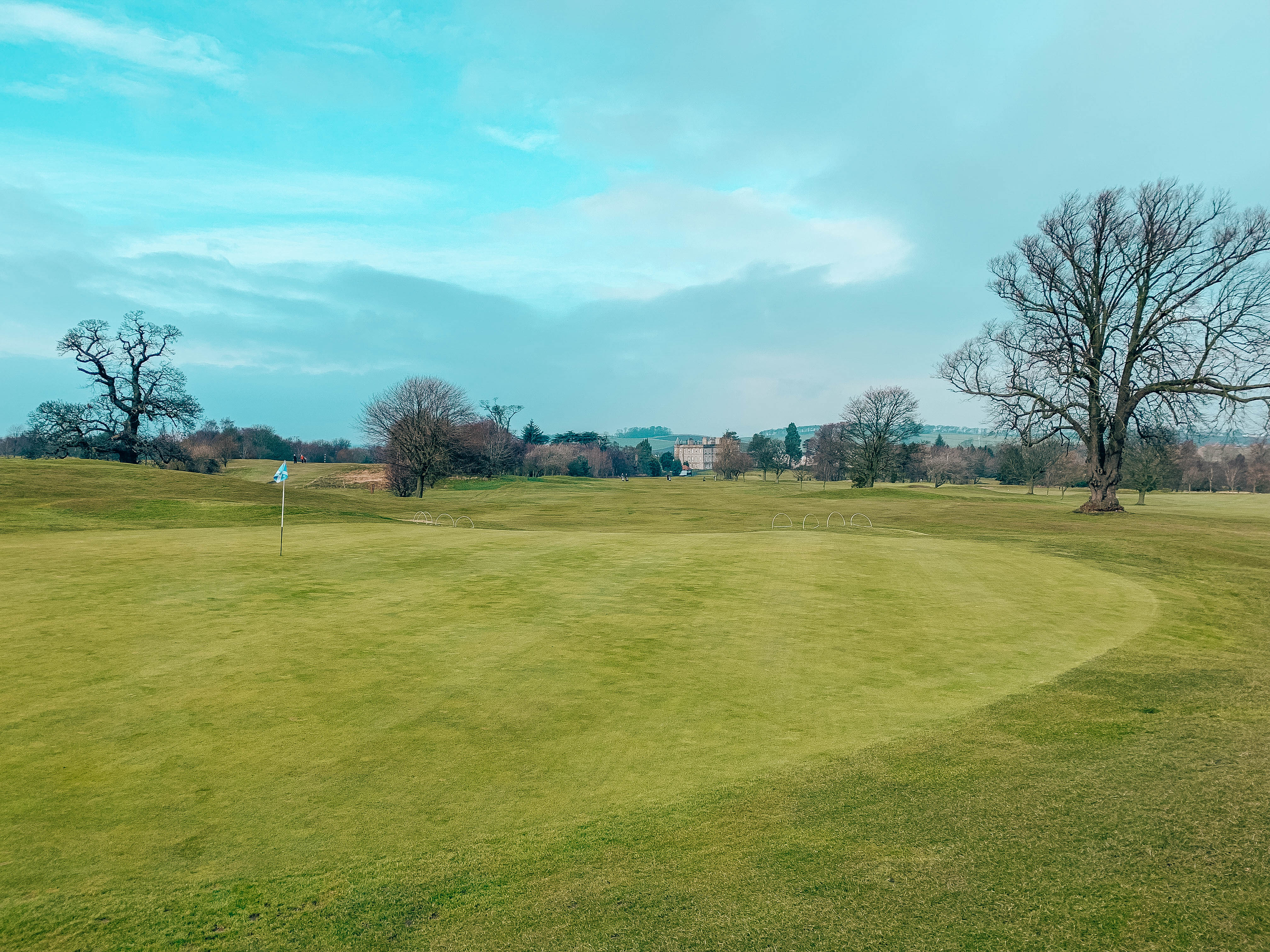 Elsewhere, those looking to for a full-on pamper can make a booking at the Beauty Essentials salon, open to residents and non-residents and located above the swimming pool. The Beauty Essentials Salon offers a wide range of beauty treatments including massages, facials, nail treatments, spray tanning, waxing and more, all for affordable prices by professional experts in a tranquil salon setting.
Whilst the men of the family were out tackling the golf course, us ladies chose to have a relaxing afternoon of being pampered at the Beauty Essentials Salon, where I had THE best massage of my life.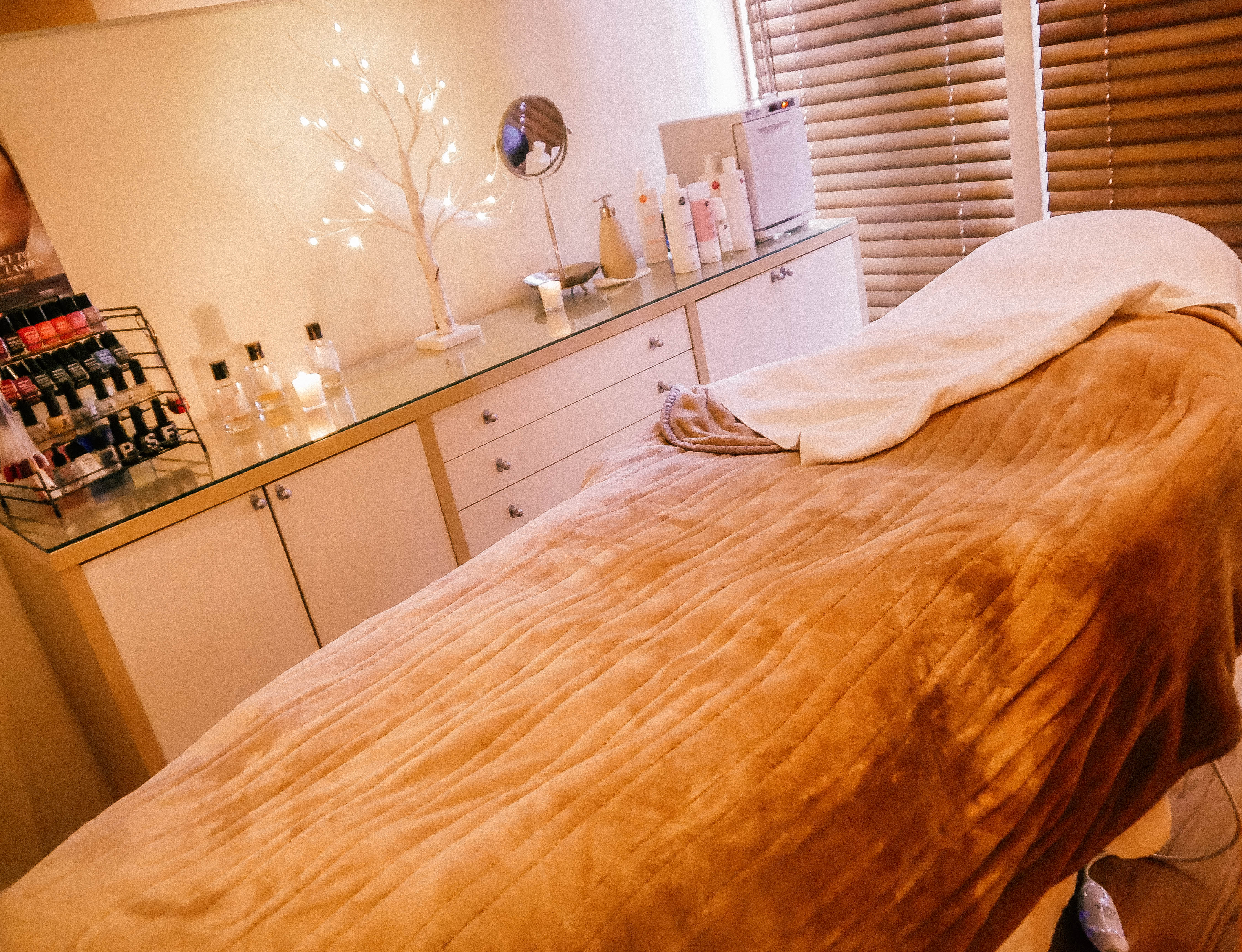 I've never really been one for massages as I always find myself liking the idea of one but tensing up as soon as the treatment begins. Not this time! Prior to my treatment, I reached out to the salon and asked if it was possible to tailor make a massage – which they were happy to do by booking me in for a head, face, arm, and décolletage massage. The environment was extremely relaxing, and my masseuse, Beth, was friendly and knowledgeable. Before I knew it the 45 minutes (that I never wanted to end) were up and I left feeling more relaxed than ever.
My mum opted for a foot and leg massage, which she raved about and my sister went for the full body massage, which she also said was excellent.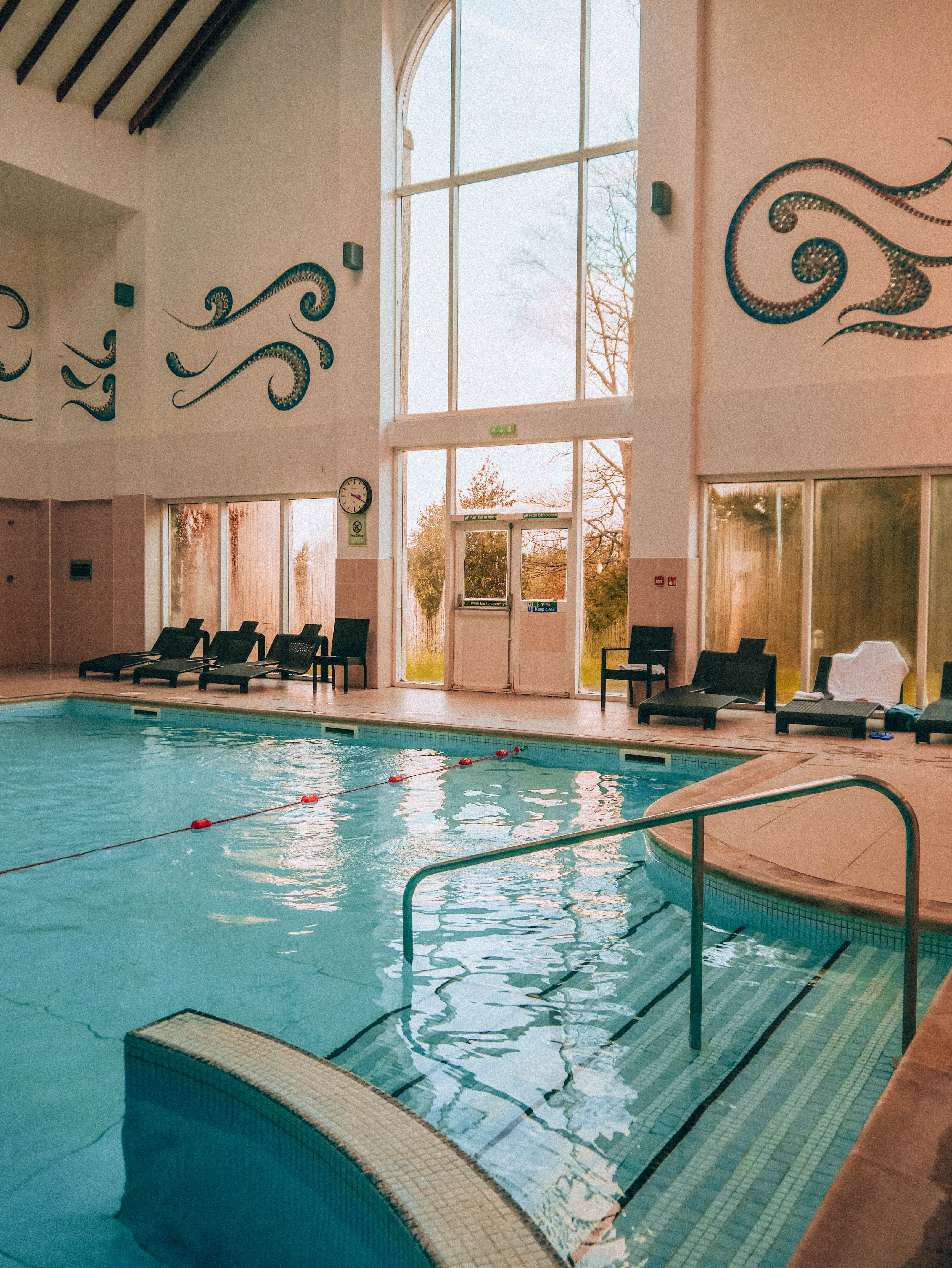 ---
Service
I found the service to be exemplary; professional but never stuffy, while the standard of the front of the house is a thing of absolute wonder. The staff were attentive, thoughtful and truly welcomed us like family.
This trip, in particular, was for a rather special occasion, my dad's 60th Birthday, and although this was only mentioned to the staff on once, they were extremely generous and devoted to ensuring it was a special trip my dad and none of the family would forget – bringing over a "Happy Birthday" platter to breakfast on his big day and sending up champagne for six people and delicious bowls of homemade chocolate truffles.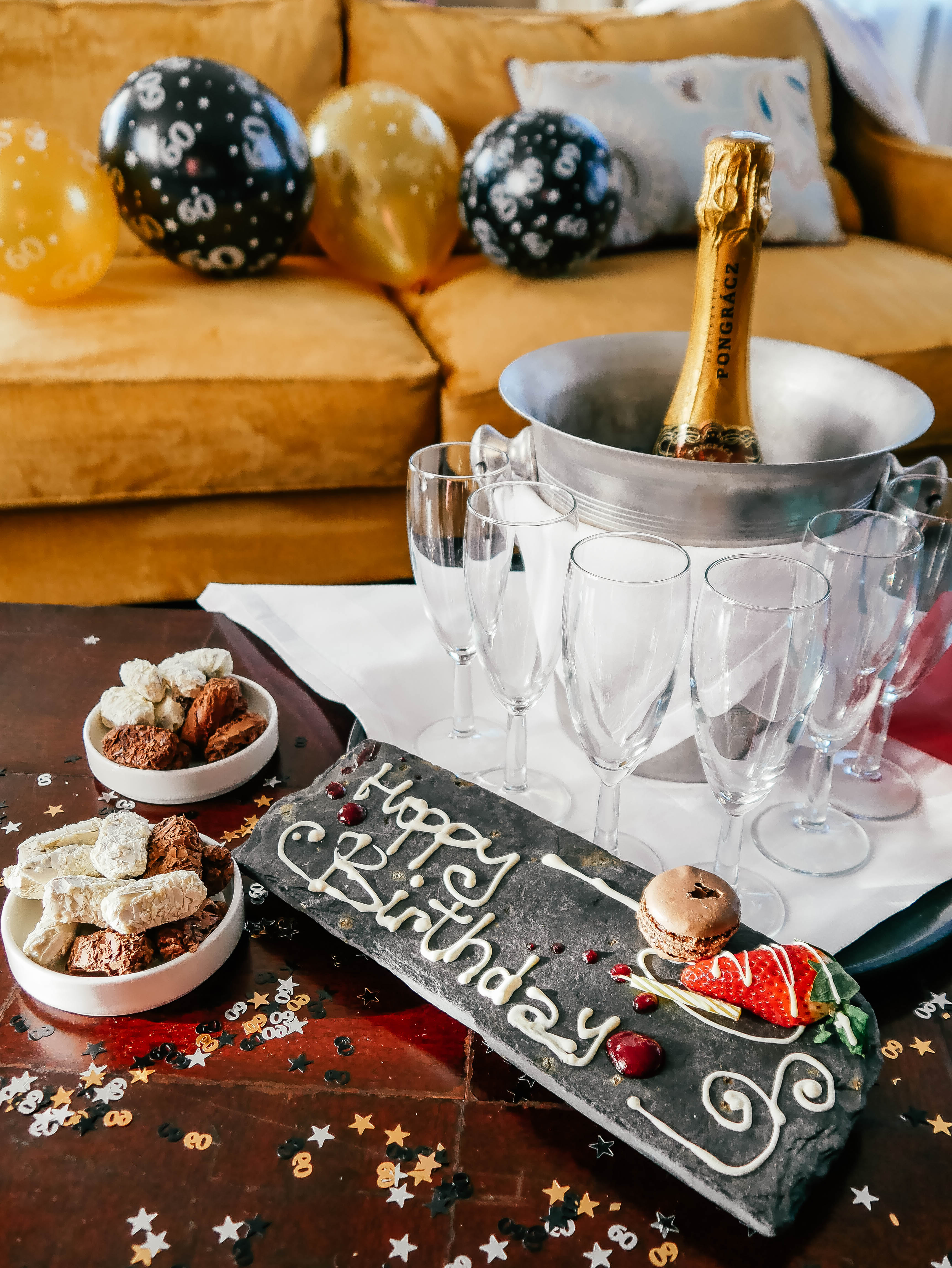 On top of this housekeeping is excellent with the staff being polite, friendly and the room was always immaculately kept. In the evenings you can expect to return to turn down service and chocolates on your pillow. It's the little things and this hotel does the little things oh so well.
---
Restaurants and Bars
After a great night's sleep in our suite, breakfast got top marks, with a huge array of hot breakfast foods, cold meats, bread, fish and fruit on offer. There was also an egg station available for those that fancied freshly made omelets, poached, scrambled or boiled eggs.
Breakfast is served in the Dalmahoy's signature and authentically Scottish restaurant, The Pentland, which overlooks the golf course and acres of parkland.
Guests can also enjoy a formal dinner at the Pentland Restaurant, with a menu which features traditional Scottish options and even incorporates herbs from its very own garden.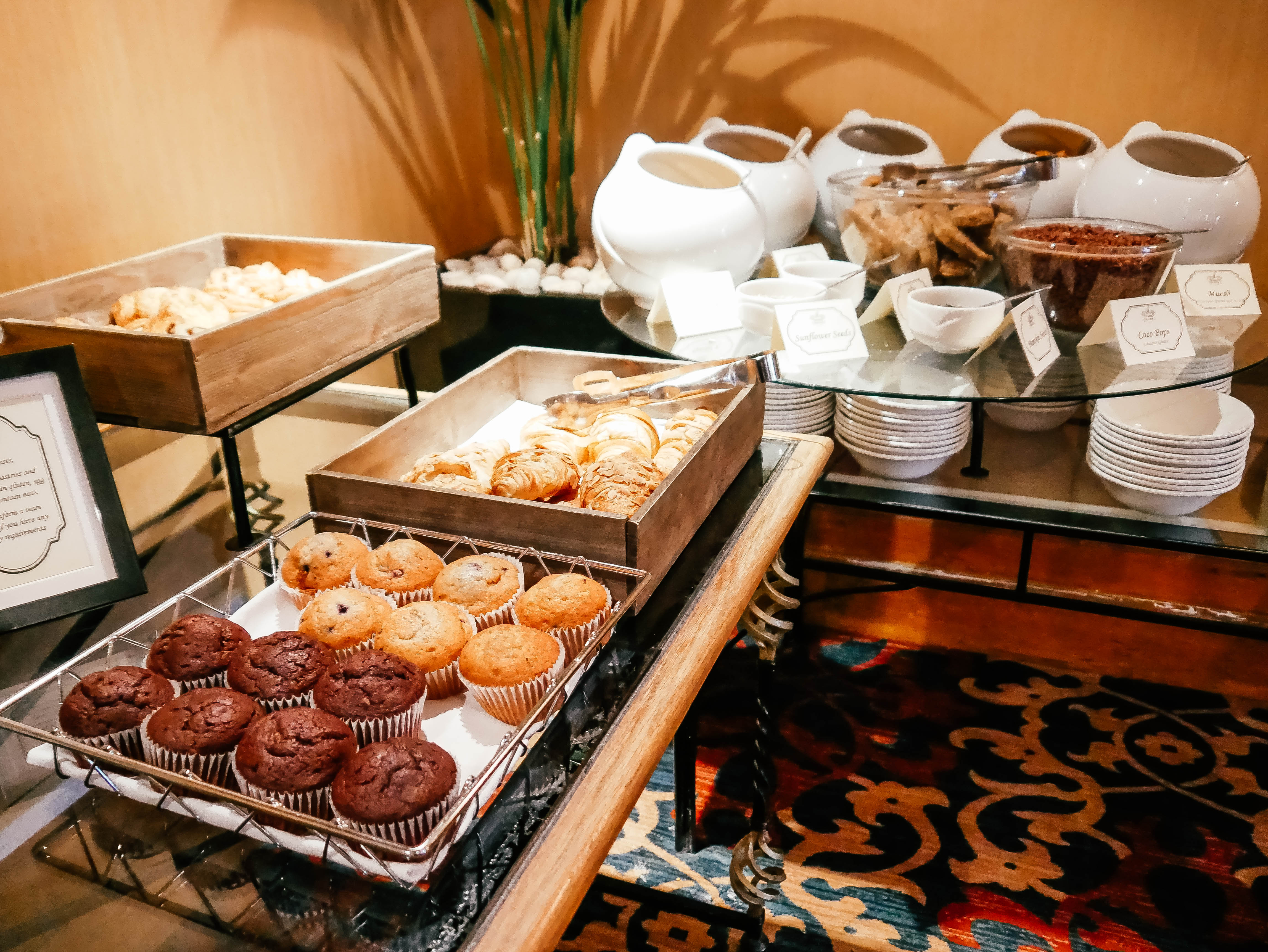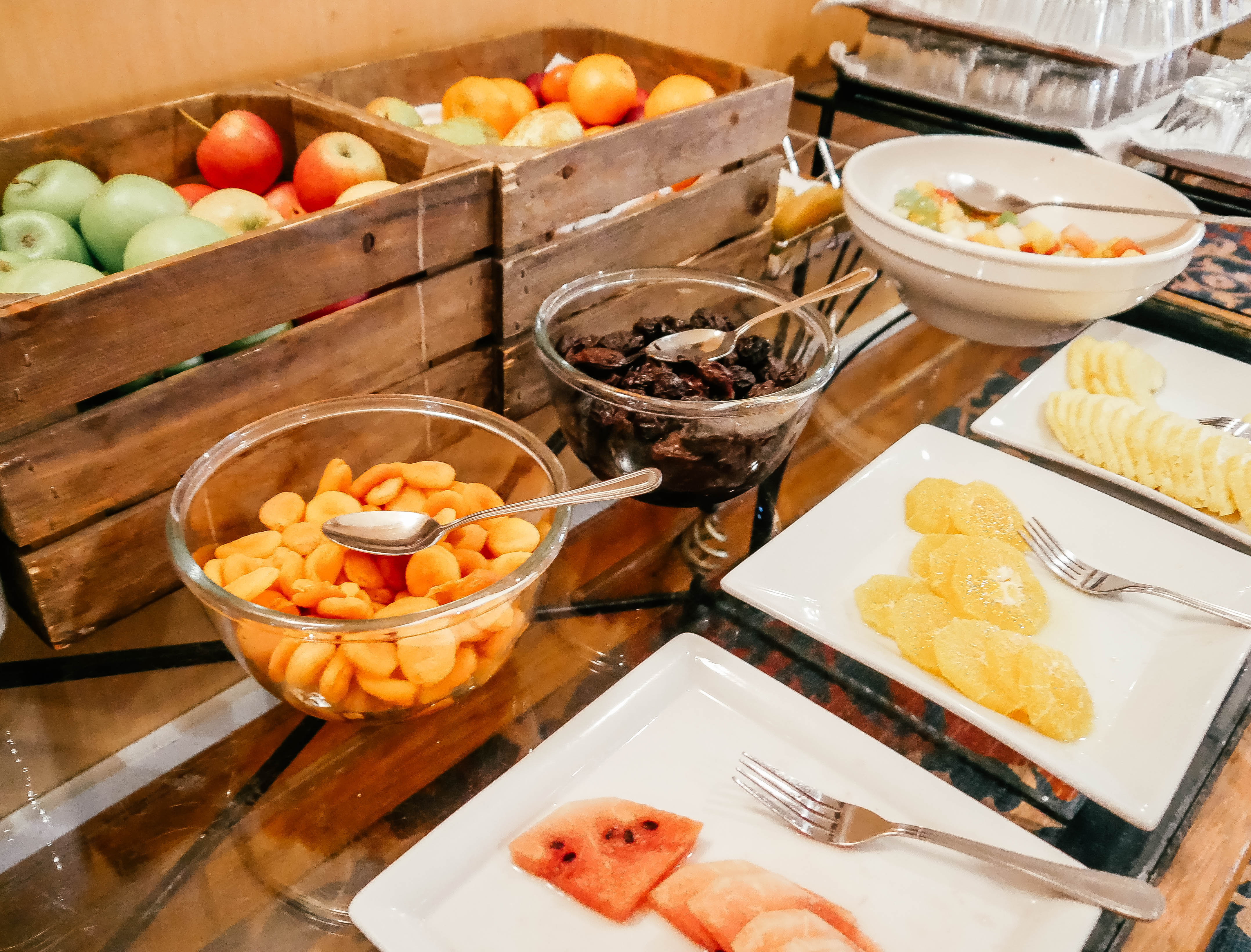 Elsewhere there's the James Braid Bar and Brasserie – a relaxed and informal all-day dining venue – perfect for lunch. Complete with natural daylight flooding through the brasserie's large windows, guests can enjoy the wide selection on the menu, from grilled meats and pasta dishes to fresh juices and smoothies.
---
Some More Pics!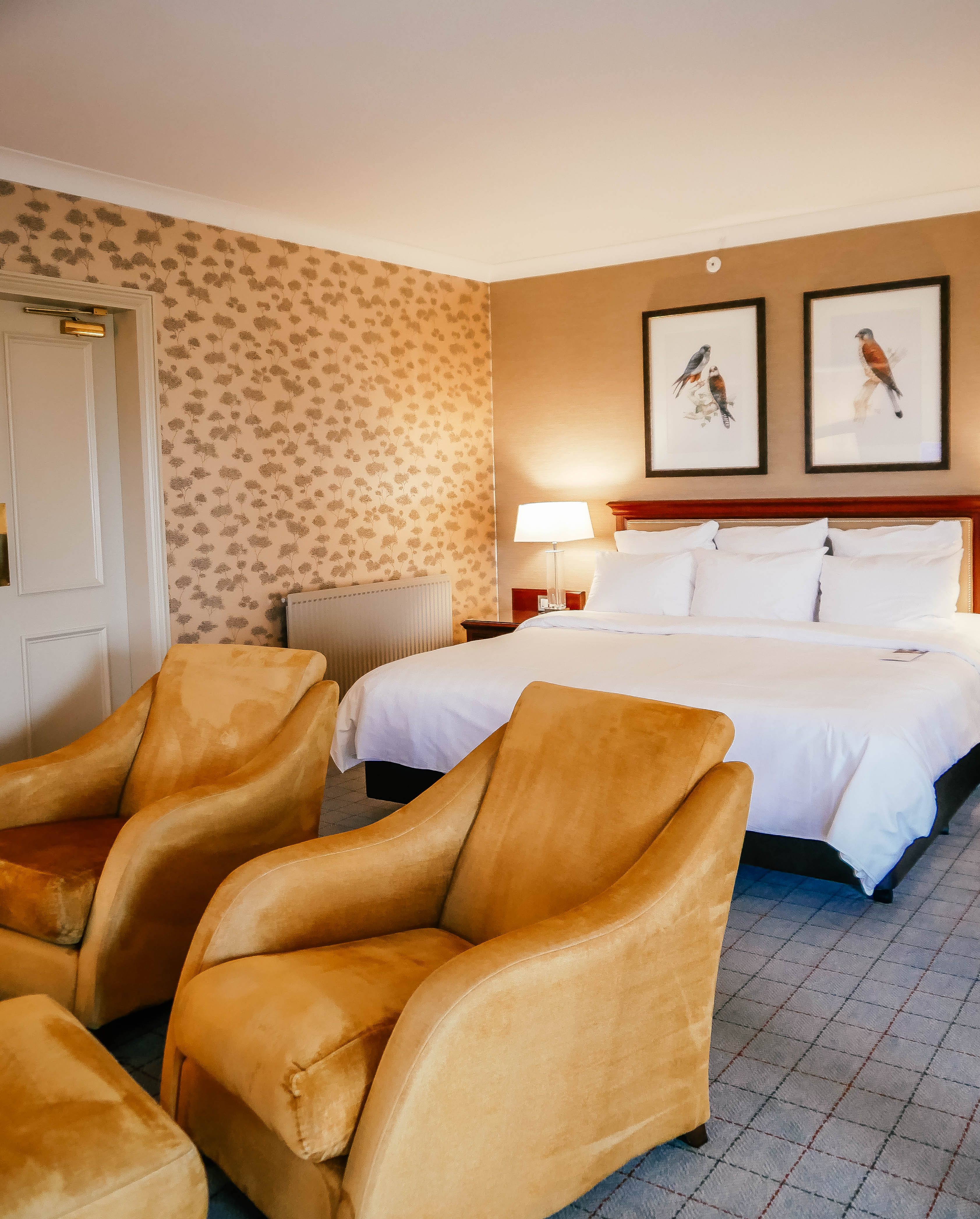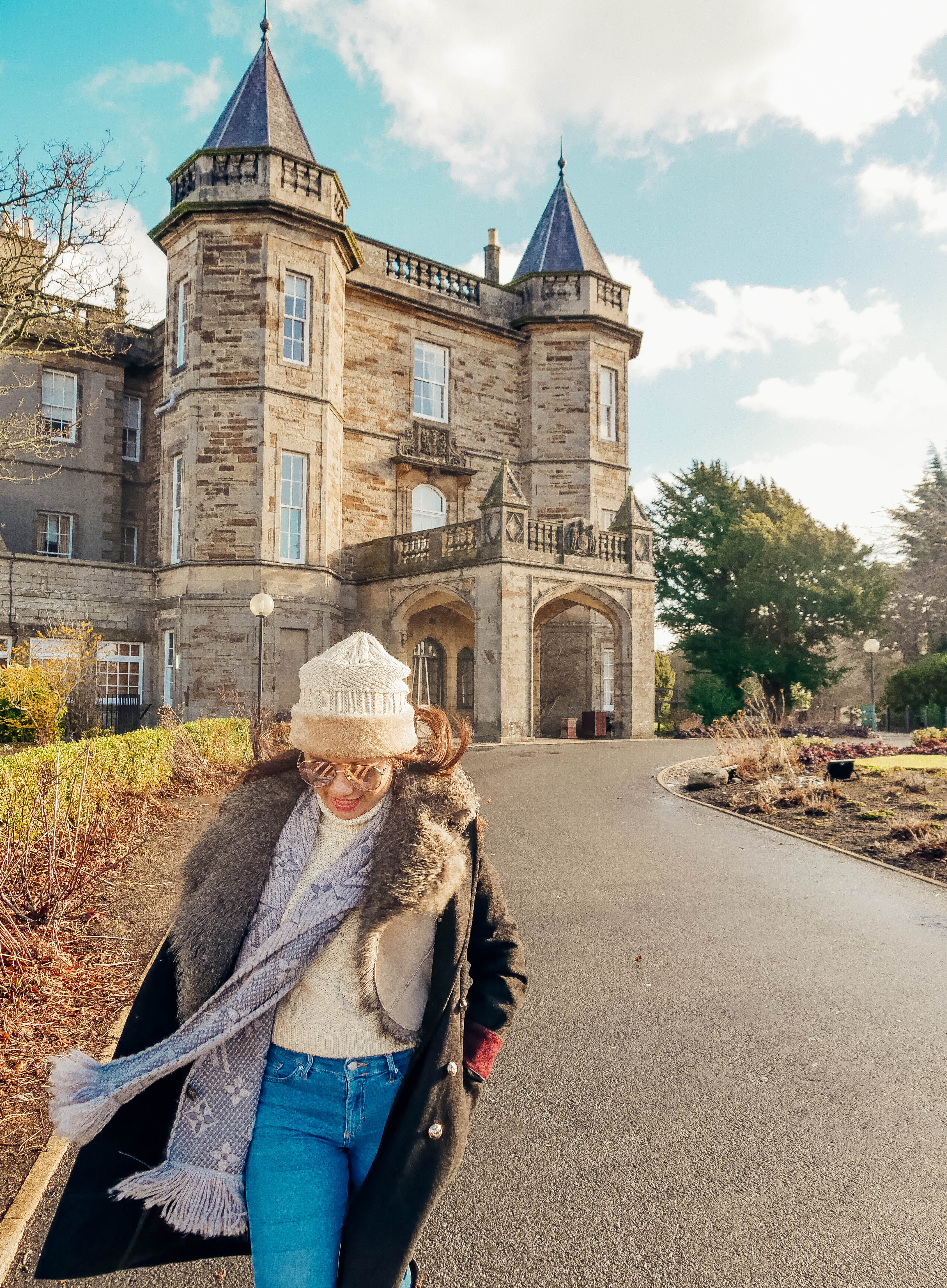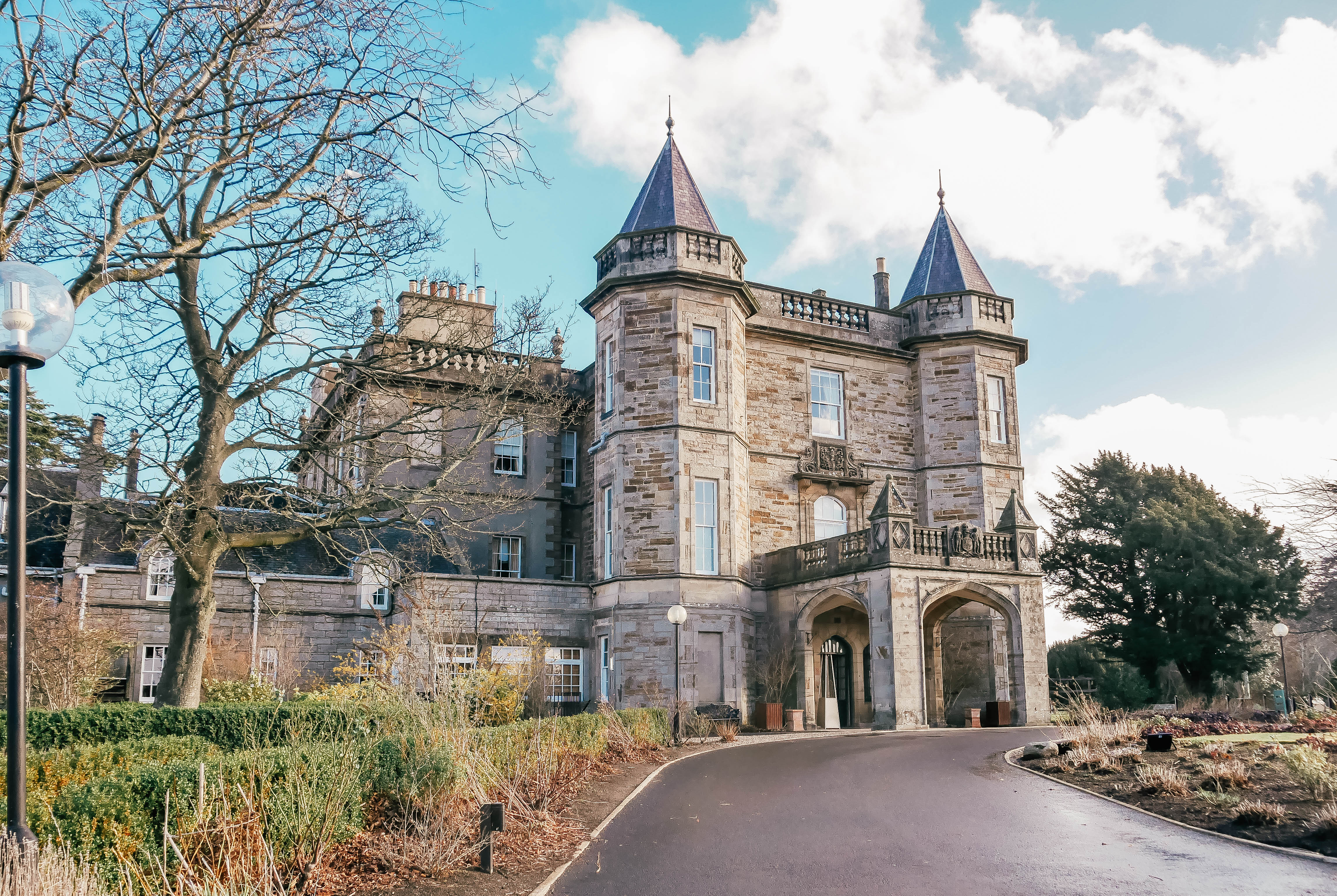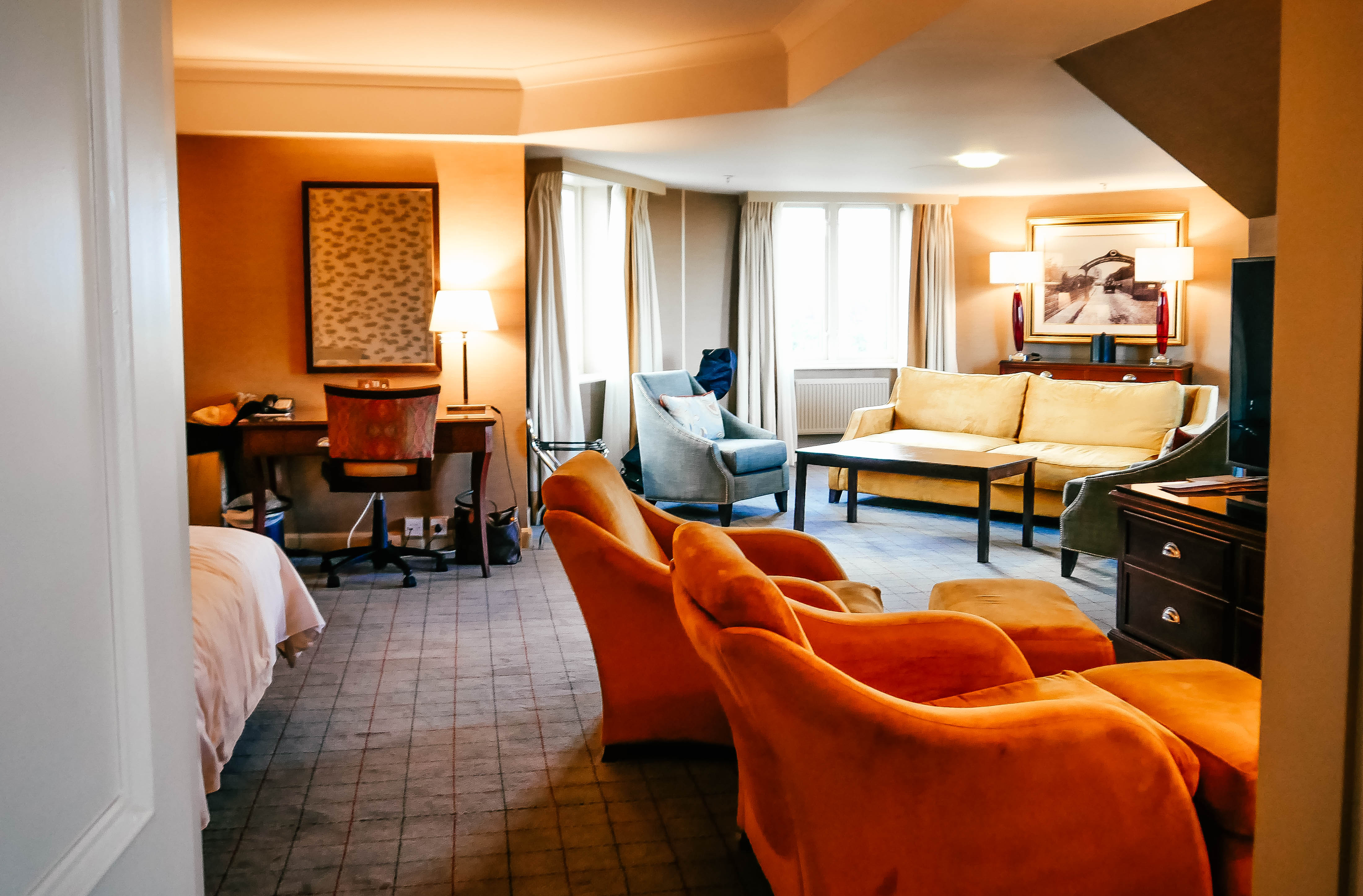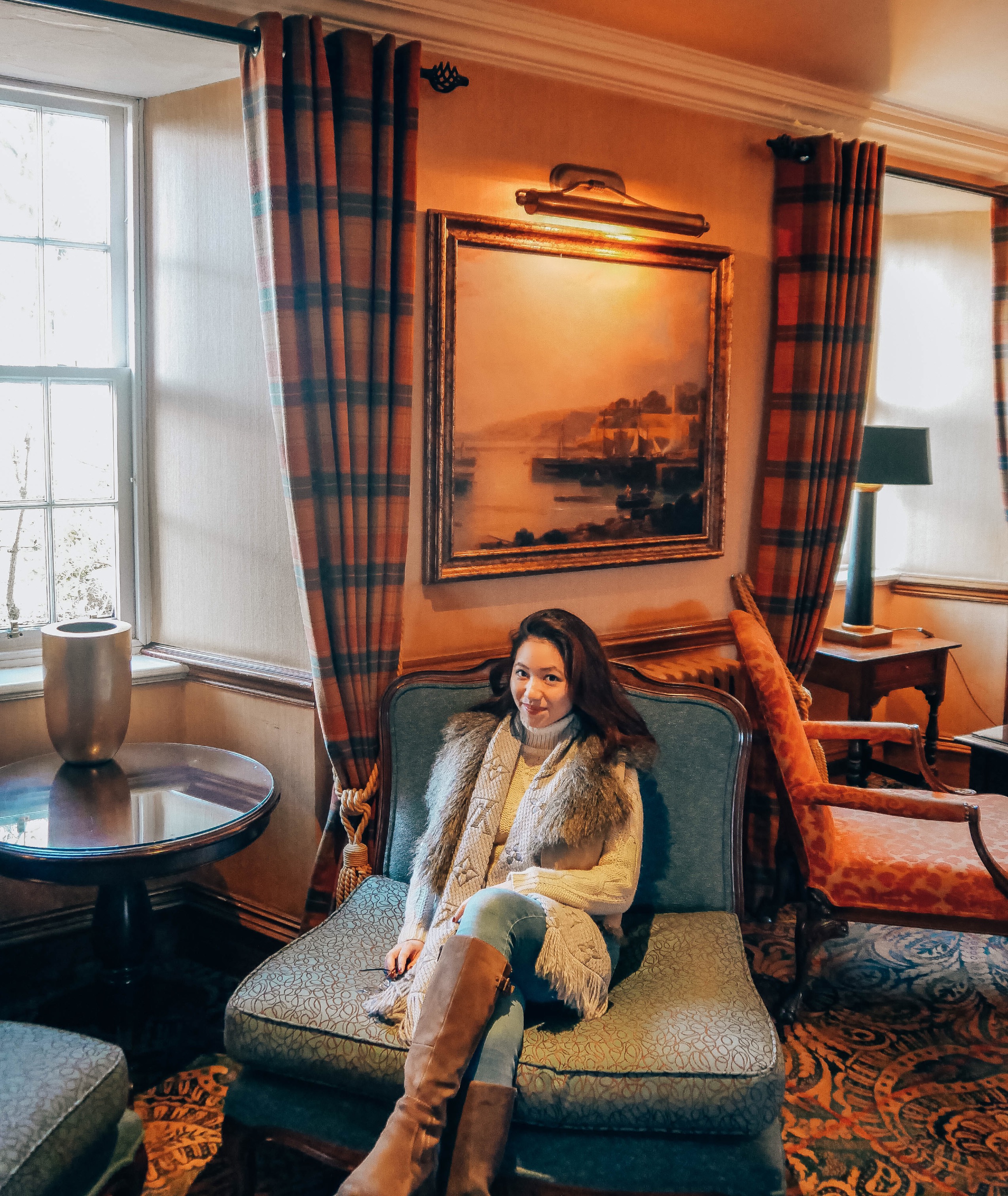 ---
Information
Dalmahoy Hotel & Country Club
Kirknewton
Edinburgh
Scotland
EH27 8EB
United Kingdom
Phone: +44 (0)131 333 1845
https://www.dalmahoyhotelandcountryclub.co.uk/
---