The St. Regis Hotel in Beijing beckons travellers into a world where opulence and comfort seamlessly intertwine. Step inside, and you'll find a sanctuary of luxury that leaves no detail untouched. Each guest room and suite has been meticulously designed to strike the perfect balance between traditional Chinese aesthetics and modern design elements. From lavish furnishings to the softest bedding, every aspect of your room exudes opulence. State-of-the-art technology ensures your stay is not just comfortable but also convenient, creating a haven of relaxation and indulgence for every traveller.
An Iconic Address: Exploring Beijing's Heart
The St. Regis Beijing enjoys an iconic address at 21 Jianguomenwai Dajie, nestled right in the heart of Beijing's bustling central business district. This prime location not only grants you easy access to the city's most prominent attractions but also places you within a stone's throw of major business centers and diplomatic missions. Whether you're in the city for business or leisure, the hotel's prestigious address enhances your Beijing experience, ensuring that you're never far from the action.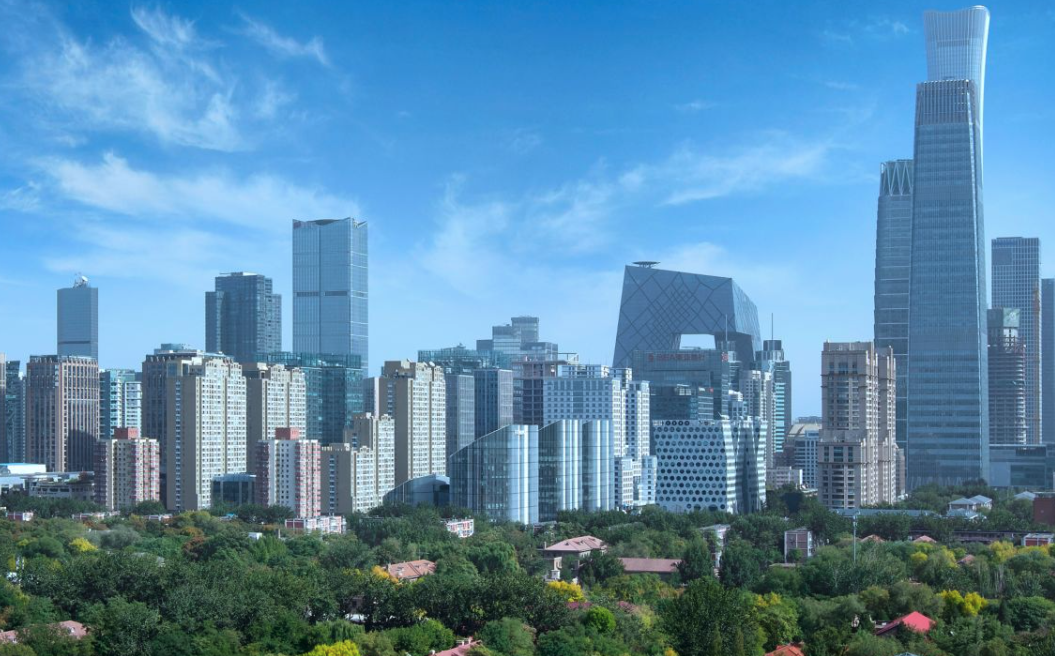 World-Class Dining: A Culinary Journey
Dining at the St. Regis Beijing is nothing short of a culinary journey. The hotel boasts a range of dining options to cater to every palate. Danieli's Italian Restaurant tantalizes taste buds with its authentic Italian cuisine, while the Garden Court is a beloved spot for its international buffet and elegant afternoon tea service. For those seeking a more relaxed atmosphere, the Press Club Bar offers a selection of expertly crafted cocktails in an upscale setting. Dining here is not just a meal; it's a gastronomic adventure.
Impeccable Service: The Butler Experience
The St. Regis brand is renowned for its commitment to impeccable service, and the St. Regis Beijing embodies this tradition flawlessly. Upon your arrival, you'll be assigned a dedicated butler whose sole mission is to ensure your stay is nothing short of perfection. These attentive butlers cater to your unique needs and preferences, from arranging dinner reservations to unpacking your luggage or providing insider tips about the city. Their unwavering attention to detail ensures that every moment of your stay is memorable and tailored to your desires.
Wellness and Recreation: A Haven for Relaxation
For those seeking relaxation and rejuvenation, the St. Regis Beijing has you covered. The hotel boasts a well-equipped fitness center to help you maintain your exercise routine while traveling. Take a dip in the serene indoor swimming pool or indulge in a range of spa treatments and therapies at the Iridium Spa. Whether it's a soothing massage or a tranquil session in the sauna, the hotel's wellness facilities provide the perfect counterbalance to the hustle and bustle of Beijing.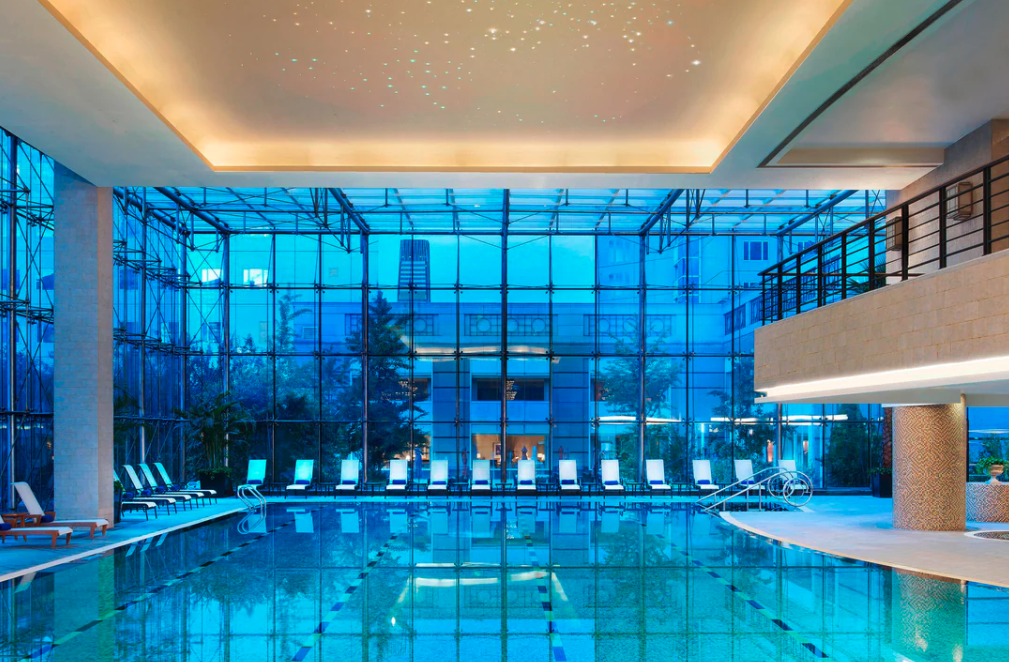 Meetings and Events: Elegance in Every Detail
The St. Regis Beijing is the preferred destination for hosting meetings, conferences, and social events. Its elegant ballrooms and state-of-the-art meeting rooms are equipped with modern technology, making it a top choice for corporate gatherings. The hotel's expert event planning team ensures that every detail is meticulously managed, creating a seamless and memorable experience for hosts and attendees alike.
Art and Culture: A Rich Tapestry
Beyond its luxurious amenities and services, the St. Regis Beijing is a hub for art and culture. The hotel frequently hosts art exhibitions and cultural events, allowing guests to immerse themselves in Beijing's vibrant arts scene. Additionally, the hotel proudly showcases a captivating collection of Chinese contemporary art throughout its premises, adding to its cultural charm and providing guests with a unique glimpse into China's artistic heritage.
In the heart of Beijing, the St. Regis Hotel invites you to experience a world of elegance and sophistication. From its opulent accommodations to its impeccable service and vibrant cultural offerings, this luxurious haven promises an unforgettable stay in one of China's most dynamic cities.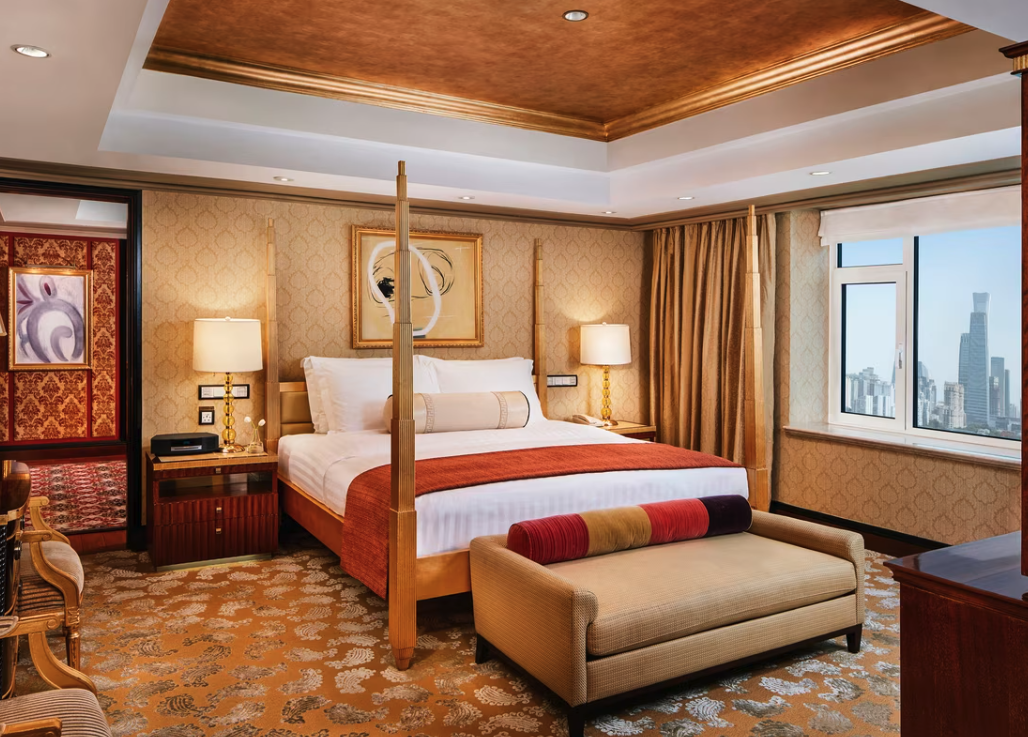 ---