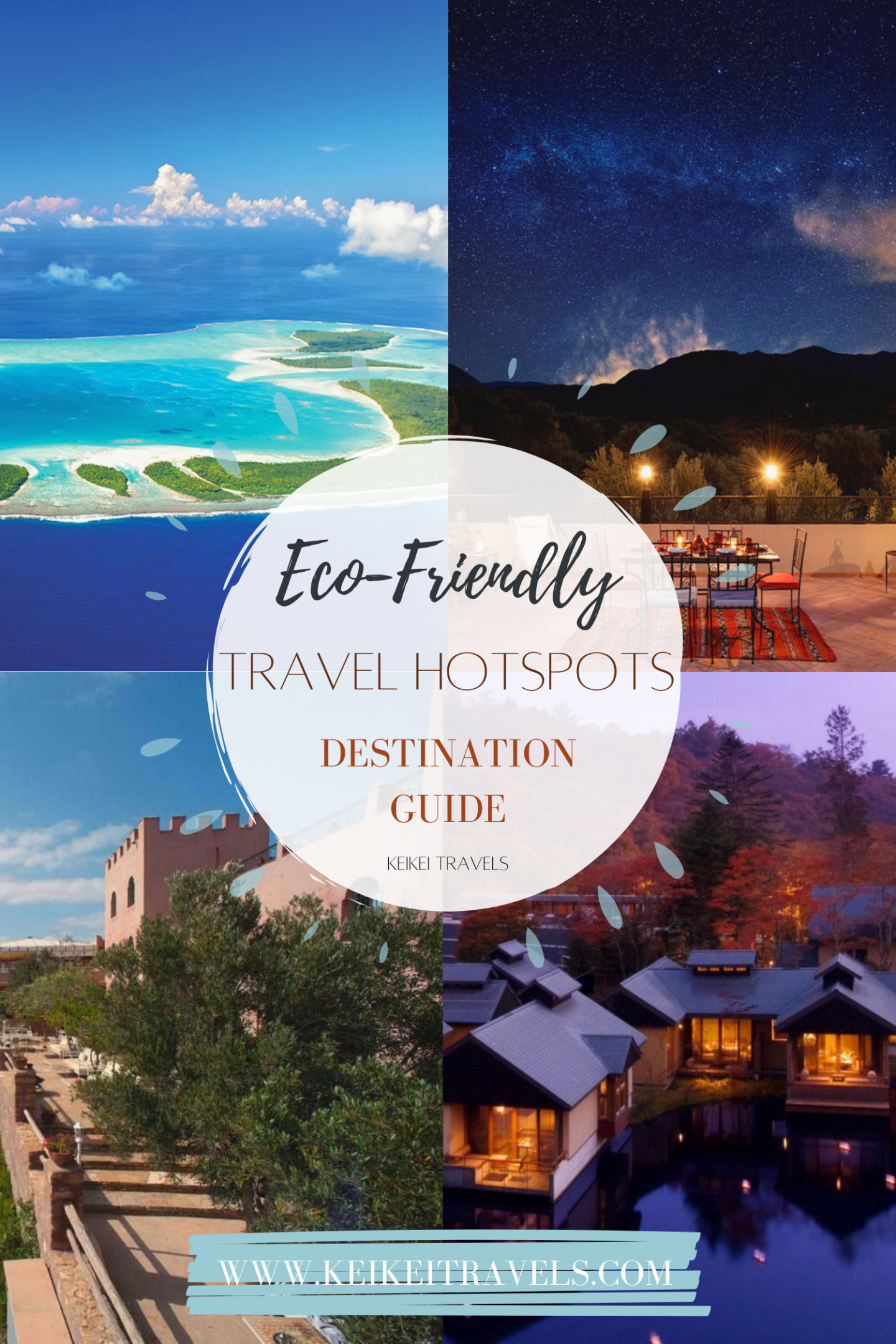 Green travel can mean much more than simply offsetting carbon emissions from your flight. In many ways, travel can be good for the environment with numerous countries playing their part to help out. Several hotels around the world are extremely committed to being sustainable with systems in place to help reduce waste and energy consumption where possible. The Brando, for example, located in The Islands of Tahiti hosts its very own pioneering deep seawater air-conditioning system keeping the hotel cool.
Read on for many more eco-friendly travel hotspots to visit in 2022.

---
THE ISLANDS OF TAHITI
Enjoy eco-friendly opulence in Tetiaroa & Bora Bora
The Brando is a luxury resort that relies entirely on renewable energy sources including solar power and coconut oil. All building materials used are of local or certified origin, renewable, or incorporate recycled components. A pioneering deep seawater air-conditioning system keeps the hotel cool and all guests are provided with free bicycles to get around the island, further reducing the carbon footprint. The owners also built an Eco-station gifting it to Tetiaroa Society; a non-profit organisation established to allow scientists to lead research into sustainable interdependence.
---
JAPAN
Relax in a hydroelectric ryokan in Karuizawa
Hoshinoya Karuizawa preserves the exceptional natural scenery in which it is set; 90 minutes from Tokyo by bullet train, the resort sits on a lake beside Mt Asama and feels a world away from the neon capital. The river running down the mountain plays a key role in powering the property, generating hydroelectricity through a system simply called 'Energy In My Yard' (EIMY), which provides 70% of the resort's energies. Guests can enjoy award-winning ecotours, acclaimed bird watching and healing hot springs during their stay.
Travelling by train around Japan
Japan is renowned for its excellent train transportation being exceptionally clean, quick, and easy to use. Cut down on carbon footprint and take an unforgettable trip around Japan. Trains stop at both major cities' and smaller villages allowing for visitors to get off-the-beaten-track and to discover many of the hidden gems that the country has to offer.
Many areas in Japan have their own special, scenic railways on which visitors can take in the natural beauty and essence of the region. Travel to the lesser-known areas of the Tohoku region via the Gono Line and stop off in Hachinohe City where the Kabushima Shrine stands. From here visitors can get the train down to Tokyo and explore the capital before venturing from from Shibuya to the Chubu region where visitors can explore the Three Star Road area. From Shibuya the Three-star Route will travel to Matsumoto, Takayama in Gifu Prefecture, Shirakawa-go, Gokayama and end up in Kanazawa, Ishikawa Prefecture. This is an unforgettable area to explore, offering plenty of charming places that showcase a real Japan along with World Heritage sites and National Treasures such as the Kenrokuen Garden, Ishikawa.
From here visitors can continue all the way down to west Japan to Kyushu travelling from Kanazawa to Fukuoka. Here, visitors can purchase JR Kyushu rail pass, this area pass covers travel on the Kyushu shinkansen between Hakata, in Fukuoka, and Kagoshima, via Kumamoto, as well as limited express trains around the island, including routes to Nagasaki and the onsen towns of Beppu, Yufuin and Ibusuki.
---
AFRICA
Ouirgane Ecolodge – Atlas Mountains, Morocco
Ouirgane Ecolodge is an eco-friendly accommodation in the Ouirgane & Toubkal National park. Located 70 minutes from Marrakech, at the foothills of the Toubkal summit (4,167m) in Maghira village beside the National Taghrghourte Reserve. This ecolodge integrates sustainability, innovation, respect for the environment, and the appreciation for the local Berber cultures. A number of concepts are implemented at the lodge including the use of mixer taps, intelligent irrigation for the garden: well water, drop by drop system, use of biodegradable cleaning and bathroom products, use of renewable energy technologies and the implementation of the 3RV rule: reduce, reuse, recycle.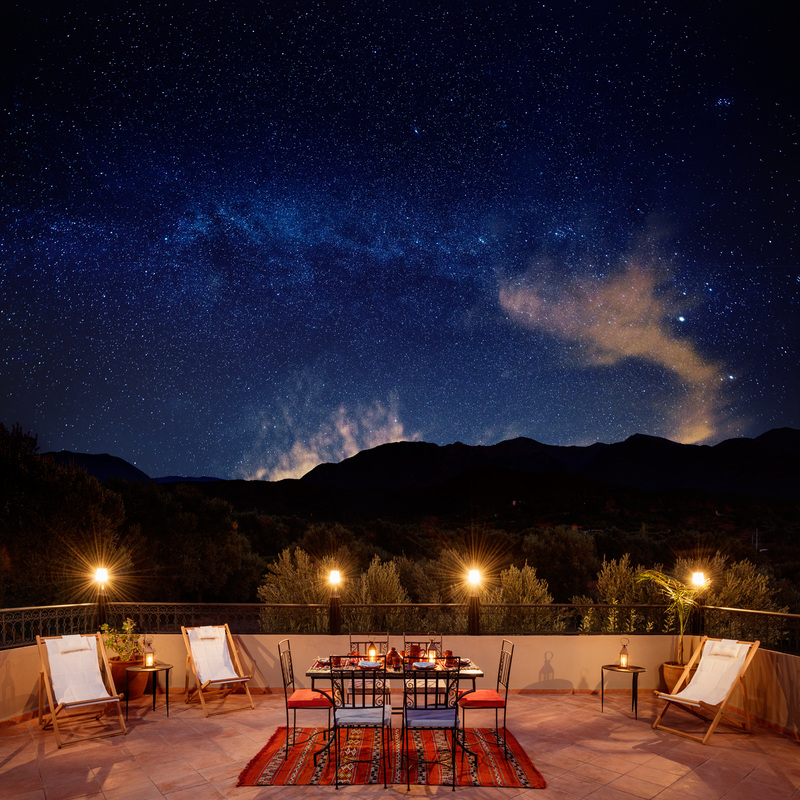 Atlas Kasbah Ecolodge, Morocco
Atlas Kasbah Ecolodge is situated ten minutes from Agadir and 2.5 hours from Marrakech. Atlas Kasbah is one the most famous sustainable tourism eco hotels in Africa, perfect for those looking for a well-being stay in Morocco to discover and recharge their batteries in the Berber country. The accommodation hosts a treatment centre that has been carefully designed to be ecological and responsible. Guests can enjoy a salt pool, Atlas mountain white quartz and wild flower bath, therapeutic salt cave, and energising massages, yoga and meditation. Each treatment and beauty product is based on exchanges and collaboration with ethical cooperatives sharing the philosophy of preserving the planet's natural resources.
---
KeiKei is a London-based award-winning journalist and videographer with a degree in Broadcast Media and Journalism from the University of the West of Scotland and an extensive reporting background in news, entertainment, travel, and lifestyle.
KeiKei has travelled the globe interviewing, reporting and reviewing. Her work has been published in worldwide media outlets including, The New York Post, The Guardian, The Mirror, The Daily Mail, National Geographic and Conde Nast publications.