Stepping off the little propeller plane at Newquay Airport, we were greeted with the words "Newquay, where the sky meets the sea" plastered all over the airport.
We quickly found this is exactly how to describe this breathtaking seaside resort in Cornwall.
My boyfriend Lewis and I had never been to Cornwall and we were extremely excited to see what all of the fuss was about, after all, Newquay is branded as The British California.
We travelled courtesy of Flybe from Glasgow with a short stopover at Birmingham but Flybe also go directly from Edinburgh three times a day.
There was plenty for us to do but our first stop was our hotel – the iconic Headland Hotel.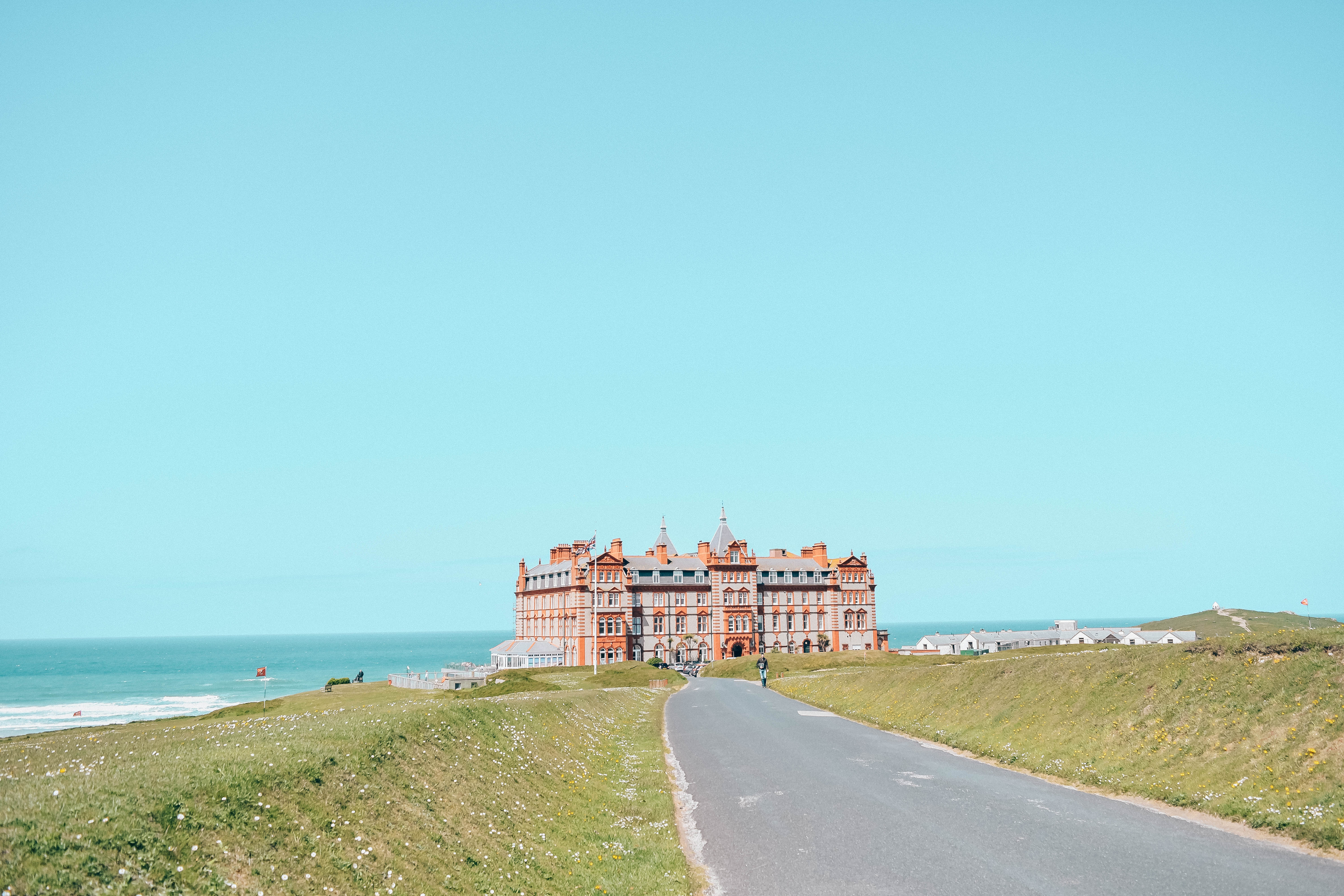 Our third-floor room came with the most picturesque ocean view.
The four-star accommodation is a 20-minute taxi ride from Newquay Airport, a stone's throw away from the popular Fistral Beach and a mere 10-minute walk into the bustling little town centre filled with adorable stores, traditional pubs and a handful of cafés and restaurants.
First on our itinerary was a spa day just a short walk across the beach at The Fistral Hotel and Spa.
On arrival, we were given fluffy bathrobes and slippers and shown to the spa's relaxation room where we enjoyed some healthy nibbles and fruity water while lying back on comfortable beds until it was time for our 40-minute massage. We were given the luxury of choosing a massage oil which we felt suited our skin best.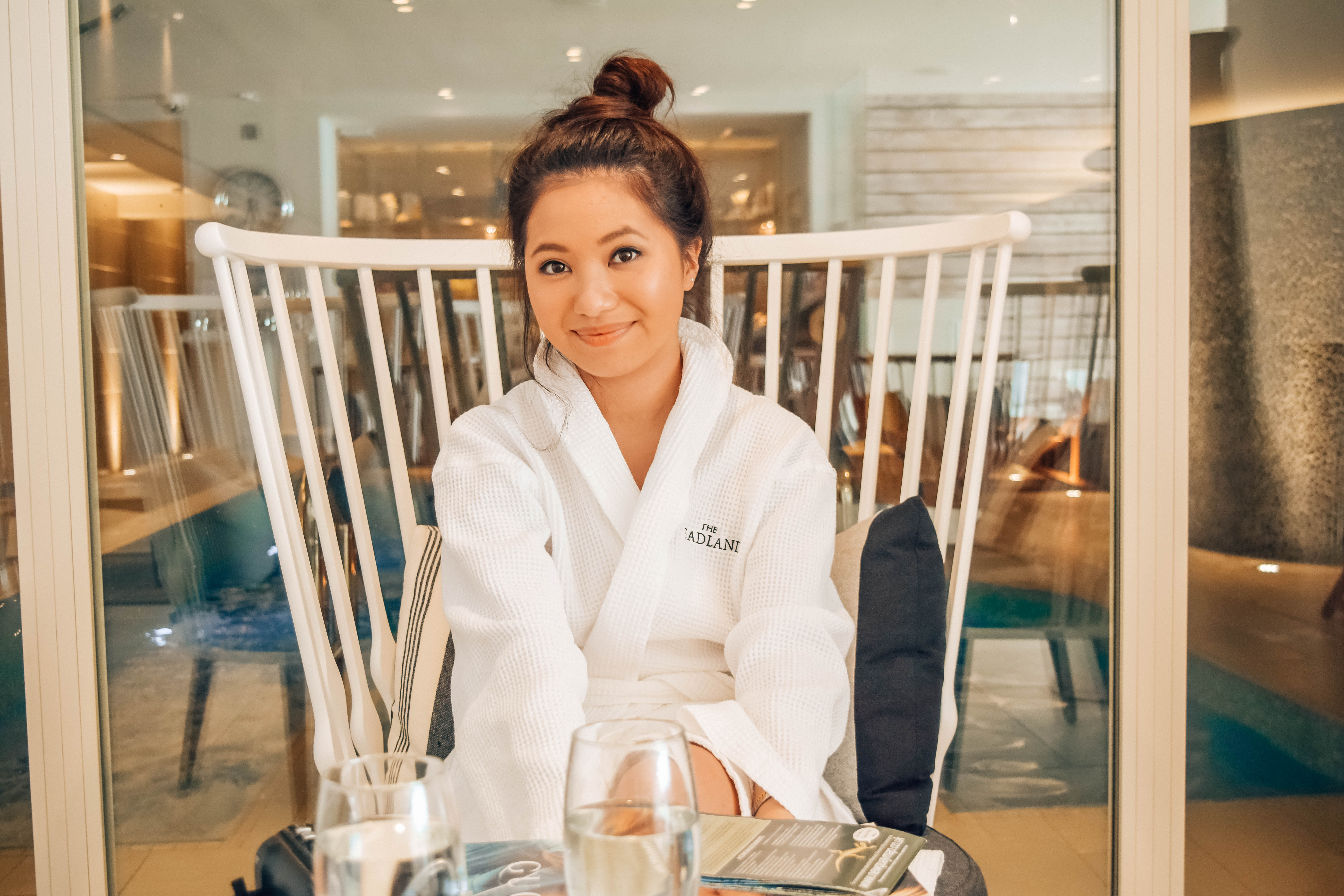 The massage itself was relaxing and everything we needed after an early start and a fair amount of travelling.
From there we made our way back to the hotel to get spruced up for our fancy dinner at the hotel restaurant.
Stepping foot in the dining area, we both agreed that the restaurant had a very luxurious, high-end feel to it – from the waiting staff to the interior, quality of food and, of course, the view of Fistral Beach.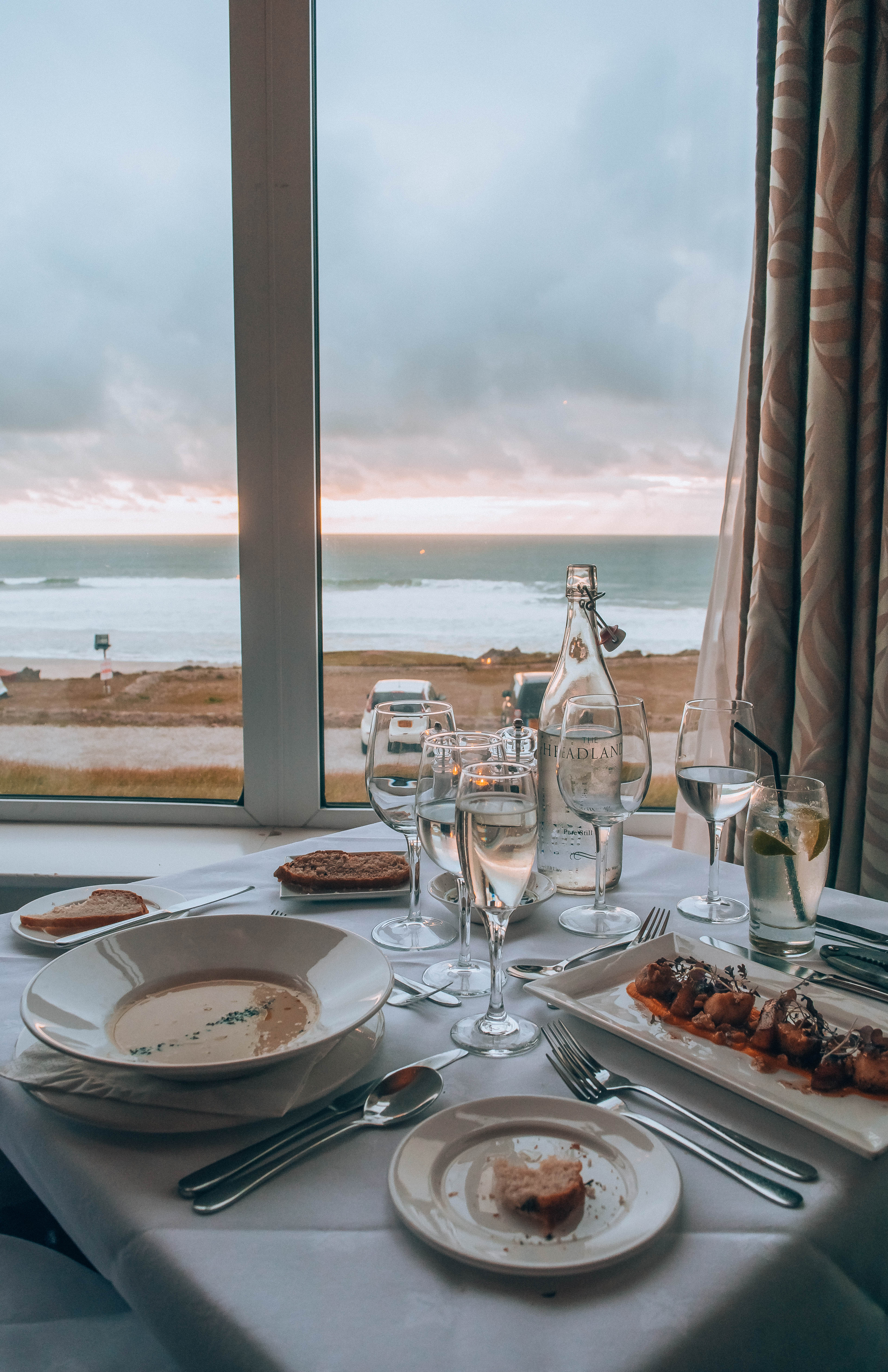 We both chose a seafood starter from the delicious a la carte menu and couldn't agree more that the presentation and quality of food were second to none.
For our main, we both had a whole lobster cooked to our liking (grilled or thermidore) and to finish off our delicious dinner, Lewis and I chose the six-dessert sharing platter.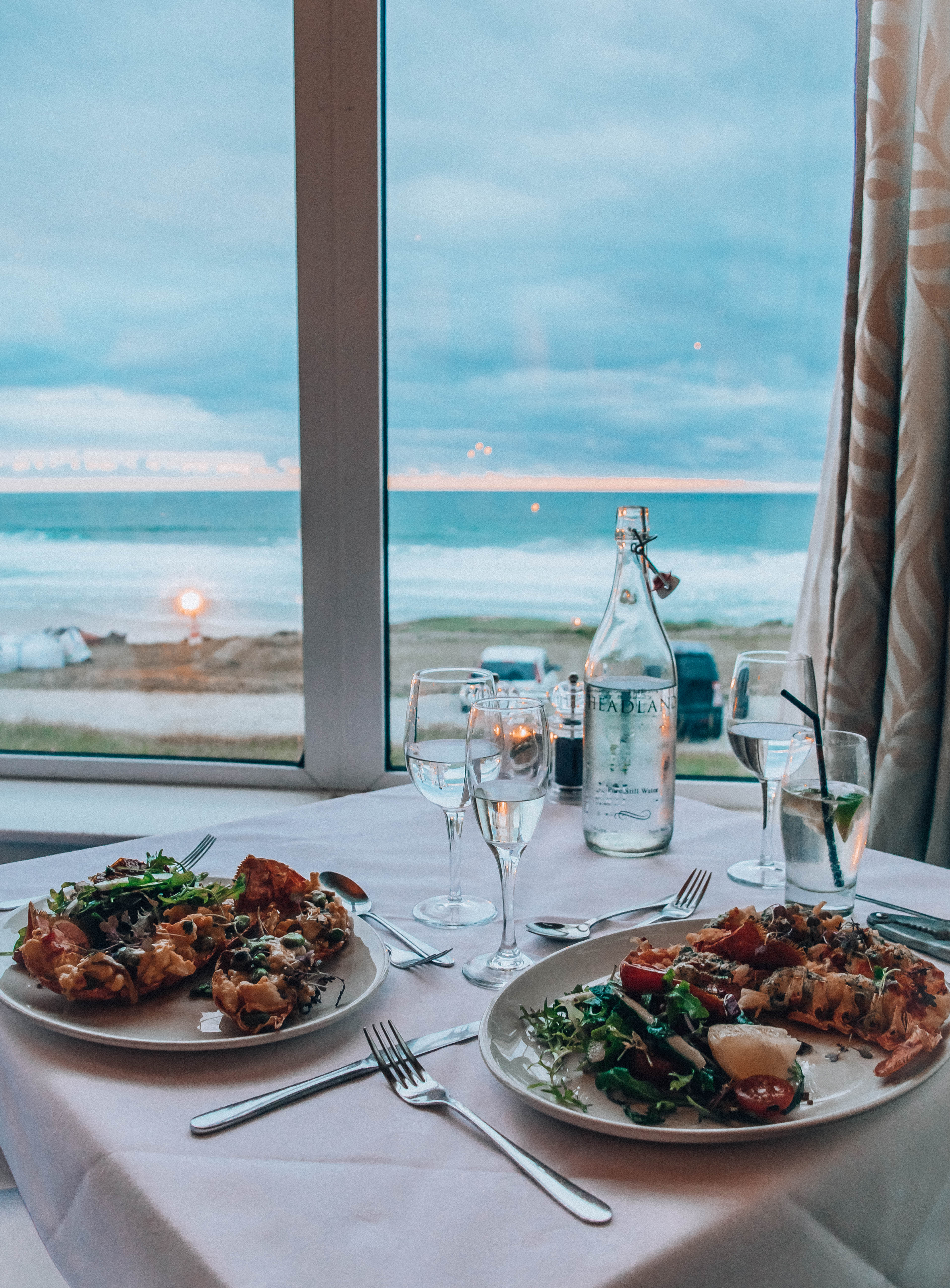 After a wonderful night's sleep in our king-size bed, we woke to the sight of blue skies and sunshine.
After breakfast, we made our way to Newquay Activity Centre, where instructor Jey was waiting to give us our two-hour beginner's surf lesson.
We were kitted out with wetsuits and foam boards and walked to Towan Beach with our surfboards under our arms. From start to finish, Jey was fun, friendly and extremely patient.
He started us off with a light warm-up before talking us through the basics and giving us a few demonstrations. Lewis is extremely sporty and takes to any sport like a duck to water.
I am the complete opposite but this wasn't a problem though as Jey was great at teaching all levels, he made us feel comfortable and calm and the two hours flew by.
By the end of the lesson, Lewis was able to stand on the board while I was a whole different story. Regardless, I still had the time of my life.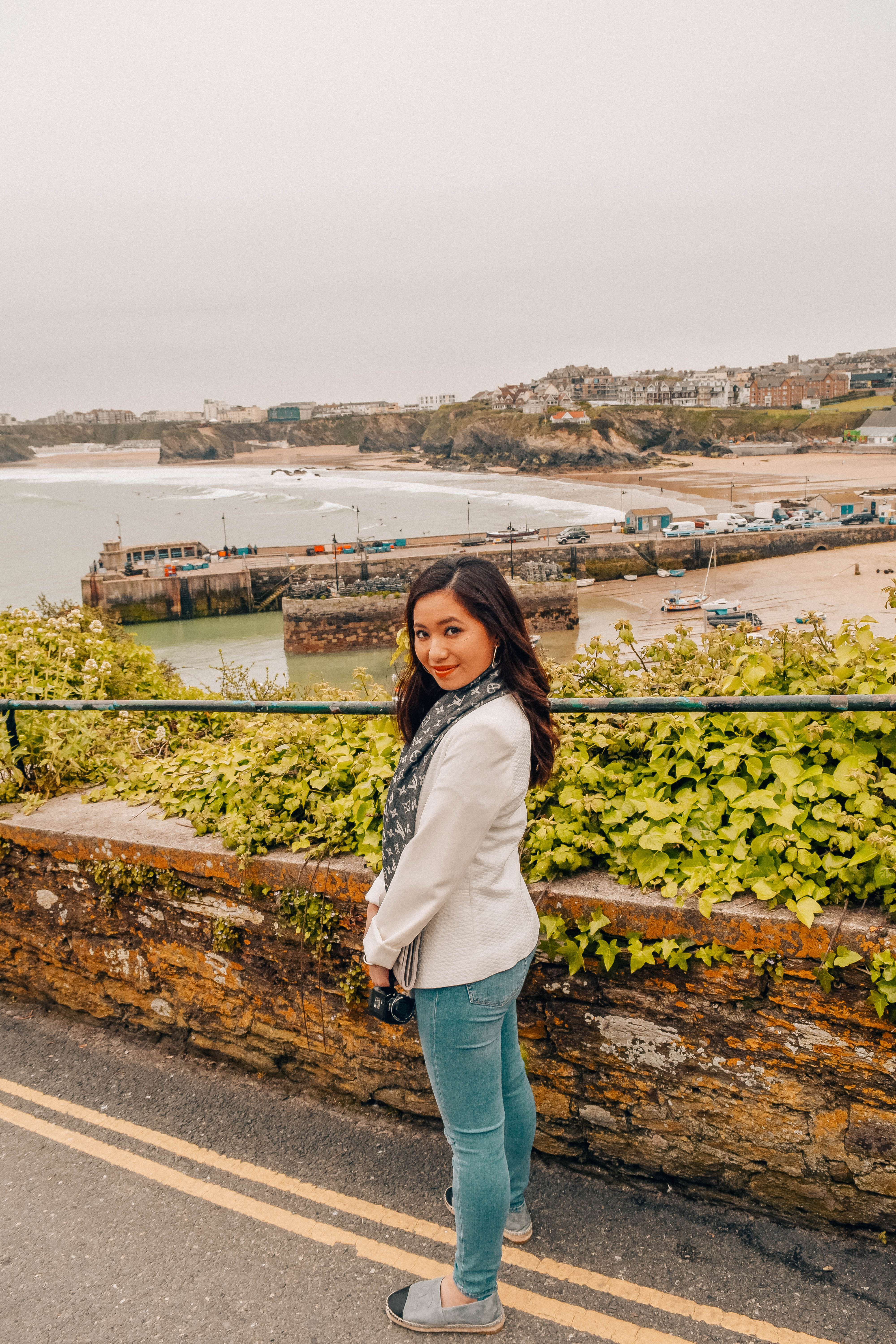 On our last night in Newquay, we found ourselves back at Towan Beach where we ate in the Harbour Fish and Grill. The staff treated us like family from the minute we arrived and the atmosphere was like none other.
The produce in our delicious three-course meal was all locally sourced, with most of the seafood bought on the beach right below the restaurant – it doesn't get much fresher than that.
I opted for the whole lemon sole – even deboning it myself, while Lewis had the 28oz ribeye steak. We left feeling full and happy.
On our last day in Newquay, we walked off the weekend's culinary delights with a discovery trail.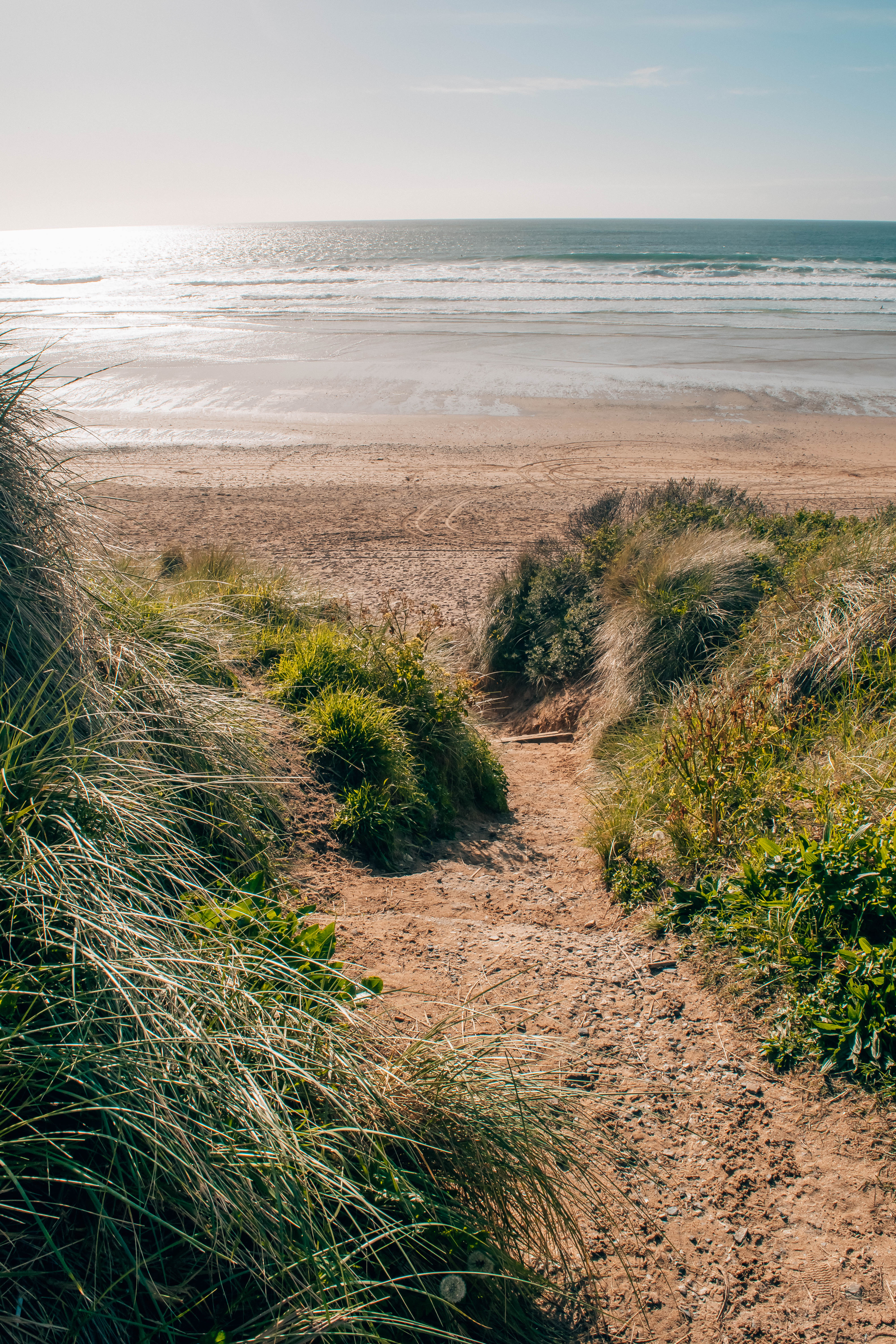 The Newquay Discovery Map promotes sustainable living and green tourism while at the same time providing a valuable resource on the local history and the natural world for budding explorers on foot or cycle.
This made for the perfect way to explore Newquay, to spend some quality time together as a couple and take lots of stunning photos along the way. Newquay has so much to offer even if, like me, you can't surf.