Hyatt Hotels has announced today the opening of Hyatt Regency Ningbo Hangzhou Bay in Ningbo, China. Beside the Hangzhou Bay Bridge, which is the world's longest sea-crossing bridge, connecting Ningbo, Shanghai, Hangzhou and Suzhou, the 319-room hotel serves as an energising hub for the fast-developing Ningbo Hangzhou Bay New Area.
Ningbo Hangzhou Bay New Area is a business district home to thriving automotive, technology, and finance industries. It is also known for its beautiful coastal scenery and fresh seafood. A short drive from the hotel, guests will find the National Wetland Park, a world-class bird migration watching spot, and Fangte Oriental Heritage theme park, also nearby, offers fun excursions for families. Located in the commercial center, the hotel enables easy access to the Hangzhou Bay Bridge. A daily airport shuttle is also offered, making Ningbo Lishe International Airport easily accessible.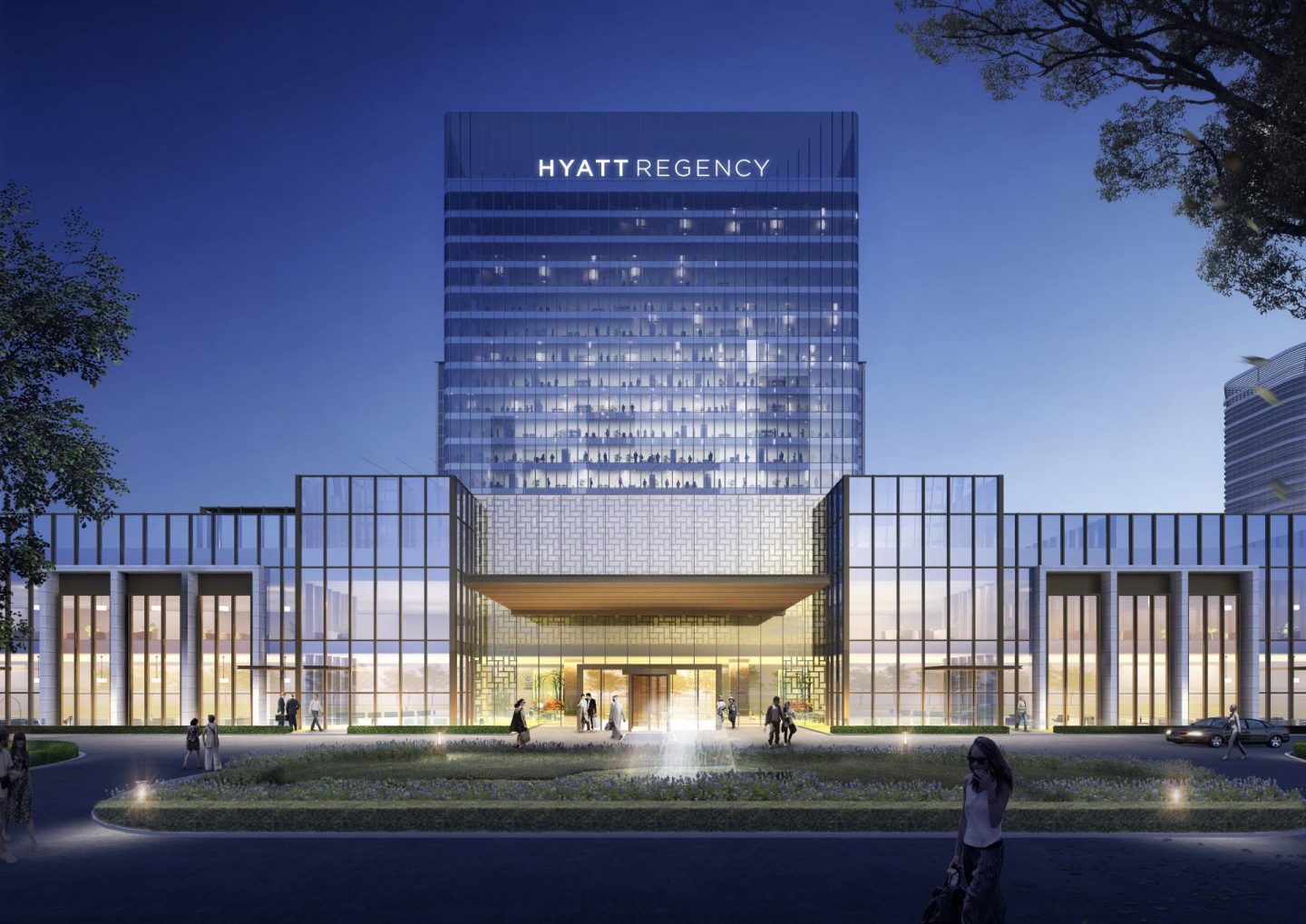 "As our Hyatt Regency portfolio continues to expand exponentially in China, we're delighted to welcome a new, energizing hotel in the Yangtze River Delta and offer guests a space to make meaningful connections whether they are traveling for business or leisure," said Stephen Ho, president of growth and operations for Asia Pacific, Hyatt.
"Hyatt Regency Ningbo Hangzhou Bay brings world-class hospitality, enticing dining and intuitive meeting spaces to the emerging strategic commercial and ecological tourism destination."
---
Smart Guestrooms with Sea Breezes
Welcoming guests with all the comforts of a modern-urban getaway, the new hotel offers 319 guestrooms and suites, all with floor-to-ceiling views. Local elements are integrated in the sleek room design and several rooms feature private balconies. Guests can easily stay connected and entertained thanks to smart technology, including control panels to adjust room settings at the swipe of a finger, 65-inch flat-screen HDTVs, Bluetooth music players and high-speed Internet. Guests staying in Regency Club rooms enjoy access to the lounge on the 22nd floor and other exclusive privileges including complimentary daily breakfast and all-day drinks.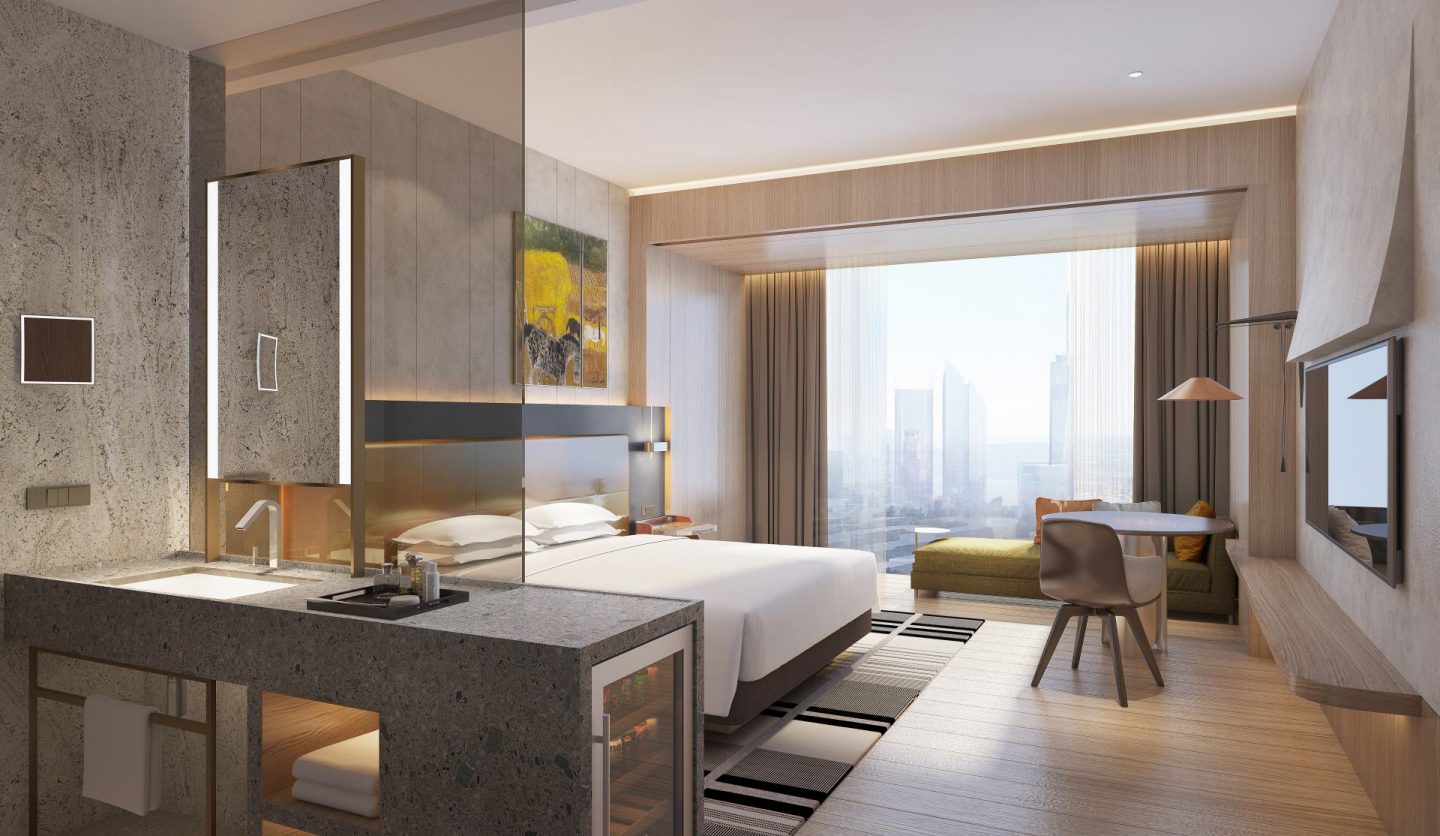 ---
Enticing Dining
Four restaurants and lounges deliver upon Hyatt's renowned dining experiences in delightful settings. Xiang Yue specializes in authentic Ningbo seafood, classic Cantonese dishes and signature Peking duck in a refined residential ambiance, complete with 13 private dining rooms. Set in a modern market garden, Market Café's lively open kitchens satisfy cravings around the clock with extensive breakfast, lunch, and dinner options, and an all-day á la carte menu. Inspired by a classical garden and graced with natural light from the double-height atrium, The Lounge is a serene retreat to meet, socialize while enjoying wines, cocktails, seasonal afternoon tea and light snacks. Located on the 23rd floor and connected to the roof garden, Hai Bar, set to open July 2021, will be Ningbo Hangzhou Bay's nightlife epicenter with socializing, fine wines and spirits, and live music.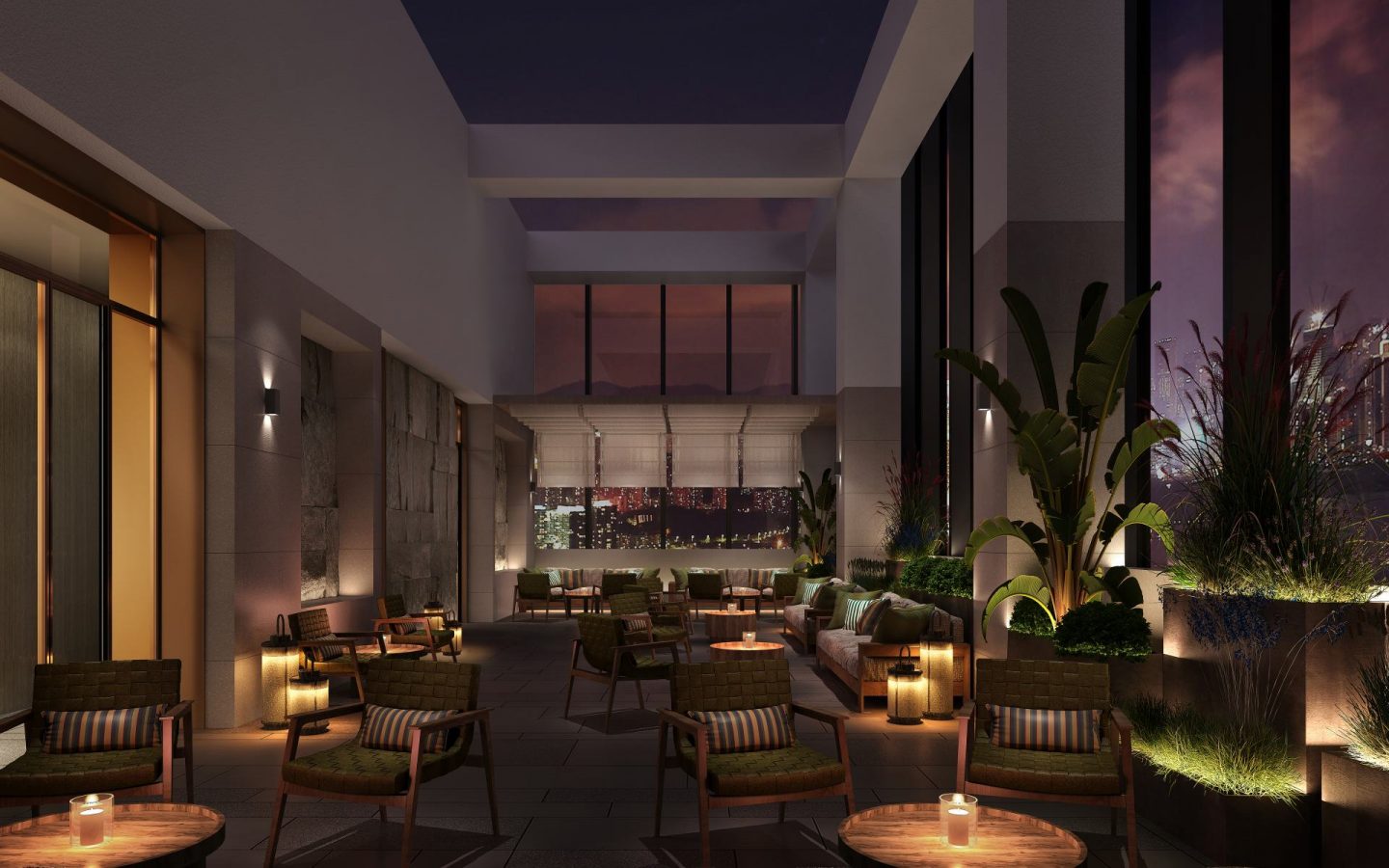 ---
Meetings and Events
Delivering seamless and stress-free events, the hotel offers 32,744 square feet (3,042 square meters) of versatile meeting and event spaces for many occasions, from grand auto shows to glamorous weddings. The Regency Ballroom is equipped with built-in LED, car access and is an unobstructed space without pillars. At the top of the hotel on the 23rd floor is the Sky Pavilion, delivering city views, contemporary artwork, and a memorable setting for product launches, art exhibitions and parties. The Terrace Garden on the third-floor rooftop is ideal for year-round outdoor events.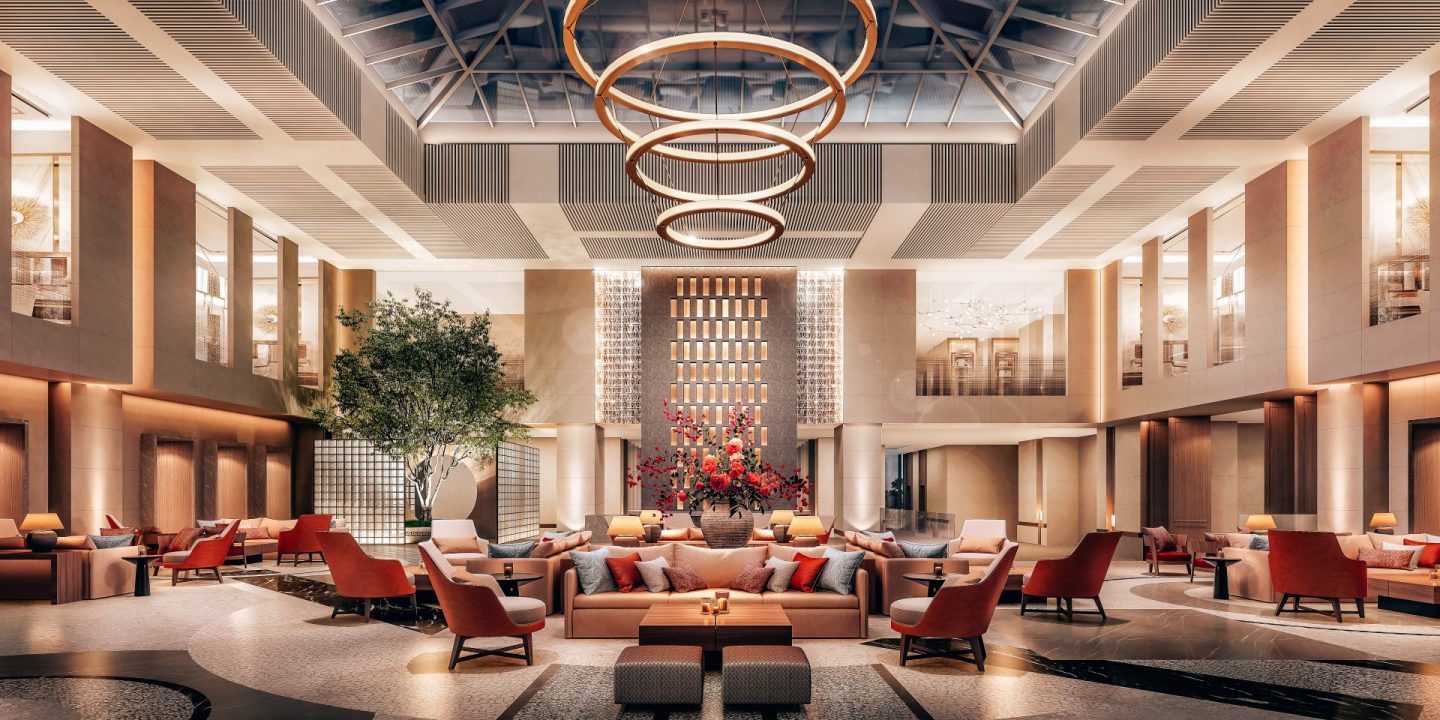 ---
Recreation and Wellbeing
Allowing guests to disconnect from work and discover balance, the well-equipped fitness center is available to guests 24 hours a day. On the second floor, the 82-foot (25-meter) indoor heated swimming pool is a relaxing sanctuary to take a dip, surrounded by natural light, poolside lounges, as well as sauna and whirlpool facilities.
"Our team is excited to bring Hyatt's renowned hospitality and the Hyatt Regency brand's high-touch experiences to this exciting new destination," said Richard Wu, general manager of Hyatt Regency Ningbo Hangzhou Bay. "No matter the reason for their visit, guests will find everything they need to make meaningful connections and create lasting memories."
For more information, please visit: hyattregencyningbohangzhoubay.com