London is a popular city, best known for Big Ben, Buckingham Palace, The Tower of London and it's no secret that London has a strong pub culture, where you'll find a pub on almost every street throughout the city. Exploring The Big Smoke's many bars can be just as exciting as visiting the major tourist attractions the city has to offer, as you never know what you will experience – every bar has a different essence, a different ambiance, and all feature their own individual style and allure, from the old-fashioned bars in central London to vibrant live music venues in Camden Town.
In London, you'll also find plenty of Speakeasy Bars. In other words, bars that only locals tend to know about. Get ready to experience a bar as you have never done before. The eccentric and the prohibition are reunited in these saloons, with this idea originating from the 1920s in America when alcohol was banned, and secret bars were created in the most remote and unimaginable locations. Get ready for sophisticated decor, glamourous atmospheres, and beautifully-prepared cocktails!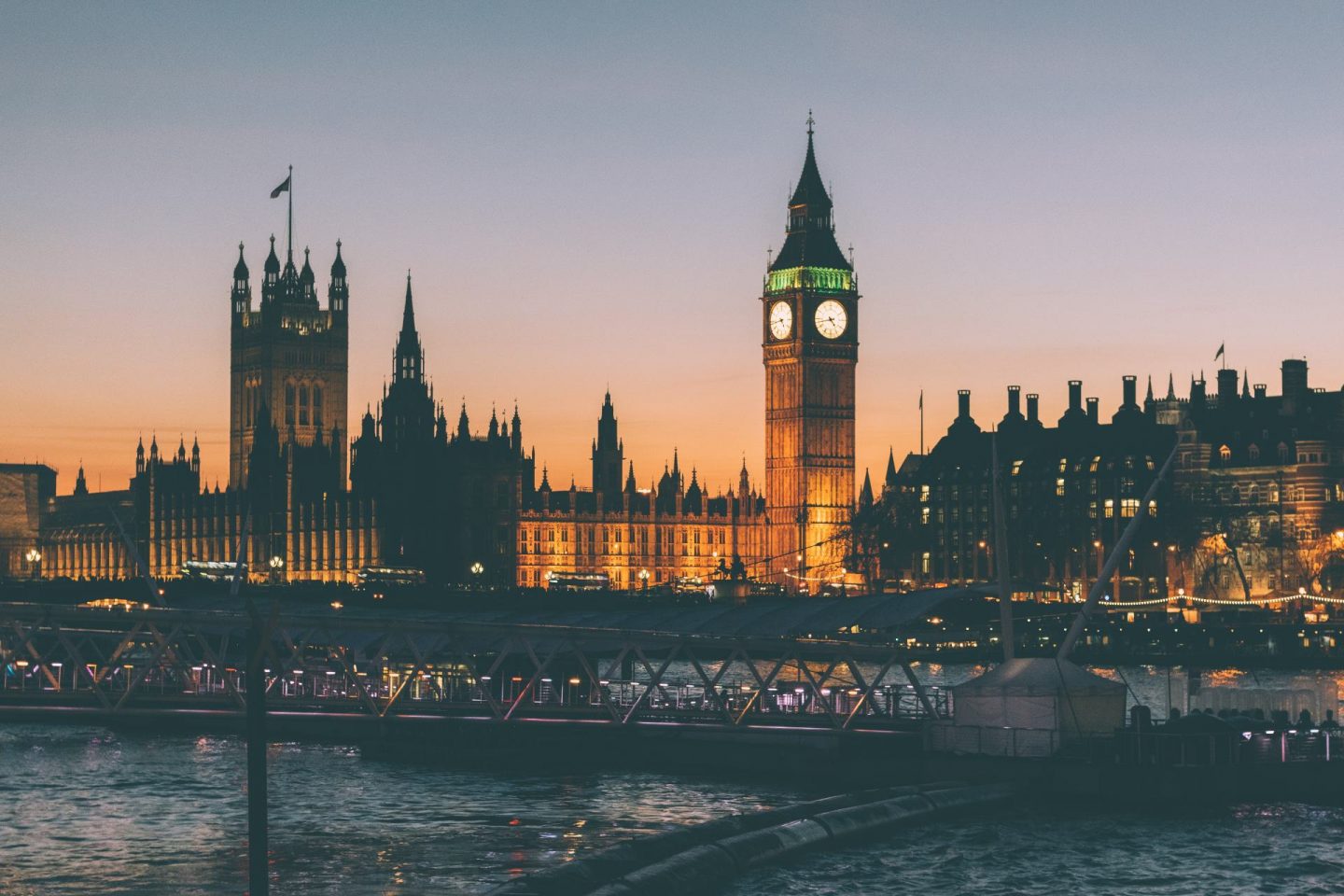 ---
Appointment Only – Victorian Bath House, Liverpool Street
An opulent subterranean Victorian bar located on Liverpool Street, one of the major destinations and business districts in East London, with the dazzling venue dating way back to 1817.
Upon entry, the bar will give you stunning Turkish and Arabic vibes with its combinations of reds, greens, and browns along with the texture and pattern of fabrics used around the lounge. The interiors of this dazzling spot are said to be inspired by the former Turkish baths as it features plenty of Arabic tiles and impressive marble floors.
By Appointment Only features a dining room with a dance floor and its menu is suitable for all tastes as there are also plenty of vegan options on offer. Their range of drinks includes old-world wines and a 50-strong cocktail list where there is space for imagination as herbs are often used to infuse the beverages with spices and fresh fruit to create first-rate drinks!
---
Opium, Soho
A secret bar in Central London, Opium is located in the vivid streets of Soho. The area is well-known for its history, venues, and spirited atmosphere where entertainment, food, and nightlife are all combined in one single location.
The cocktail bar & Dim Sum Parlour has been created to have the feel of a clandestine pub in the heart of Chinatown. It can be found beyond a jade green door, where you will discover an astonishing oriental theme with a combination of modern decor that truly makes this spot unique. Its metal finishing along with grand Chinese furniture gives the bar its own exciting personality.
Opium offers 3 bars; Apothecary, Academy, and Peony that will bring you delightful Asian-inspired cocktails such Coffee Colada, Ching Shih, or delicious Lychee Martinis accompanied by a selection of dim sum.
---
Basement Sate, Soho
We don't think Basement Sate could be found in any other location – either Soho was made for this trendy bar or this bar was made for Soho, they are the perfect match in dark alluring extravagance and the hustle and bustle of London.
This stylish bar invites you to enjoy its wide variety of delicious desserts and cocktails with your friends in a relaxed atmosphere with quality music in the background. If you're looking for a chilled-out, cozy environment with your friends or family, the Basement Sate will offer you that perfect space.
---
Meraki Bar – Foley Street
This exotic Mediterranean-themed bar is located on the upper side of Fitzrovia and offers the essence of Southern countries in the heart of the city.
Meraki is a Greek word that means love and soul, and exactly what you will find in this welcoming bar. With a bar upstairs surrounded by vivid colours and greenery and an underground lounge – this space is ideal for those who are looking for an exclusive spot.
On the cocktail menu you'll find the Meraki Signatures, such as the Zeus Thunderbolt, Poseidons ''Earth-Shaker'' or Aphrodite ''Rose Garden'' which are characterised by the extravagant mix of beverages and spices that will transport you to the warm beaches of Greece.
---
Amazónico, Mayfair
The Amazónico is a tropical-themed bar located in the exclusive area of Mayfair, where fine dining and luxury shopping are the main attractions.
The restaurant has been built around its heritage of the Amazon Region, where the cultural diversity and the gastronomy are reunited to bring you an exciting experience in the city of London. The Amazónico Bar will captivate you with its rainforest-inspired walls designed with natural materials, velvet interior, and jungle inspired-textures.
You'll be hypnotised by the bar's vibrant colours and soft lighting, making guests feel as though they are transported to the Amazon rainforest. The cocktails in this bar are as fresh as it gets, with flavours like Spiced Pineapple, Tropical Fruit Wine, or Ginger Ale mixed with alcoholic beverages coming from Latin countries which are bound to make you feel the special spirit of the exotic tropical.
---
Bar Elba, Waterloo
This hidden terrace bar is definitely one to add to your must-visit list, located in the centre of London's, Waterloo.
The name of the bar is inspired by the Battle of Waterloo, where Napoleon was exiled to Elba Island. With a capacity for six hundred people (post-covid), expect to find the trendiest of people here along with panoramic views of some of the best-known landmarks in London such as The Shard, The London Eye, and St Paul's Cathedral.
---
By Nora Garcia