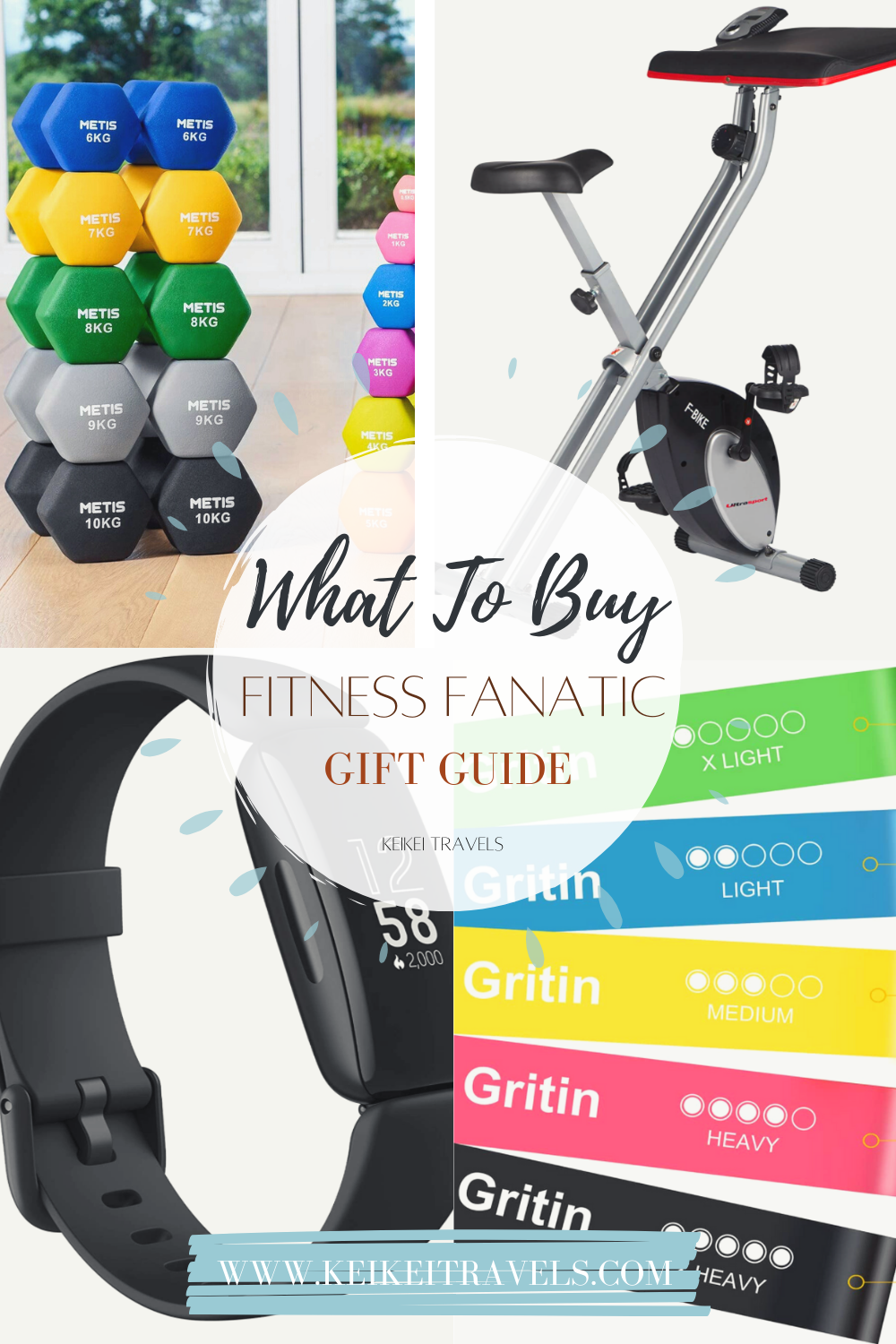 Buying gifts has been made easier over the years, with shopping online becoming the norm and now being our only option this Christmas. With Amazon offering next-day delivery on a range of products, it's the most reliable solution even for those last-minute Christmas shoppers!
We all know the fitness fanatics have been hit hard by the constant closing and reopening of the gyms this year, so why not gift someone you know with some of the best fitness accessories to help them stay motivated? Check out our gift guide for fitness enthusiasts, including both at home equipment and use for the gym when they reopen again!
This article contains affiliate links.
---
Fitbit Inspire 2 Health & Fitness Tracker
The newest version of the FitBit is perfect for anyone who works out and aims to maintain a healthy lifestyle. The smart gadget tracks your activity all day including your sleep, to make sure you get enough rest. It tracks your heart rate 24 hours a day, and the most significant development with this version is that the battery life lasts up to 10 days! This enhancement ensures less disruption between workouts.
The watch comes in a variety of different colours and grants 1-year free premium Fitbit with the watch, which can be useful for tracking long-term health data. It can also be synced to your phone and iOS, while also sending alerts to provide daily inspiration tailored to your body and goals. So, gift your friend or relative with an extraordinary virtual workout buddy this Christmas, to help them continue pushing to their limits!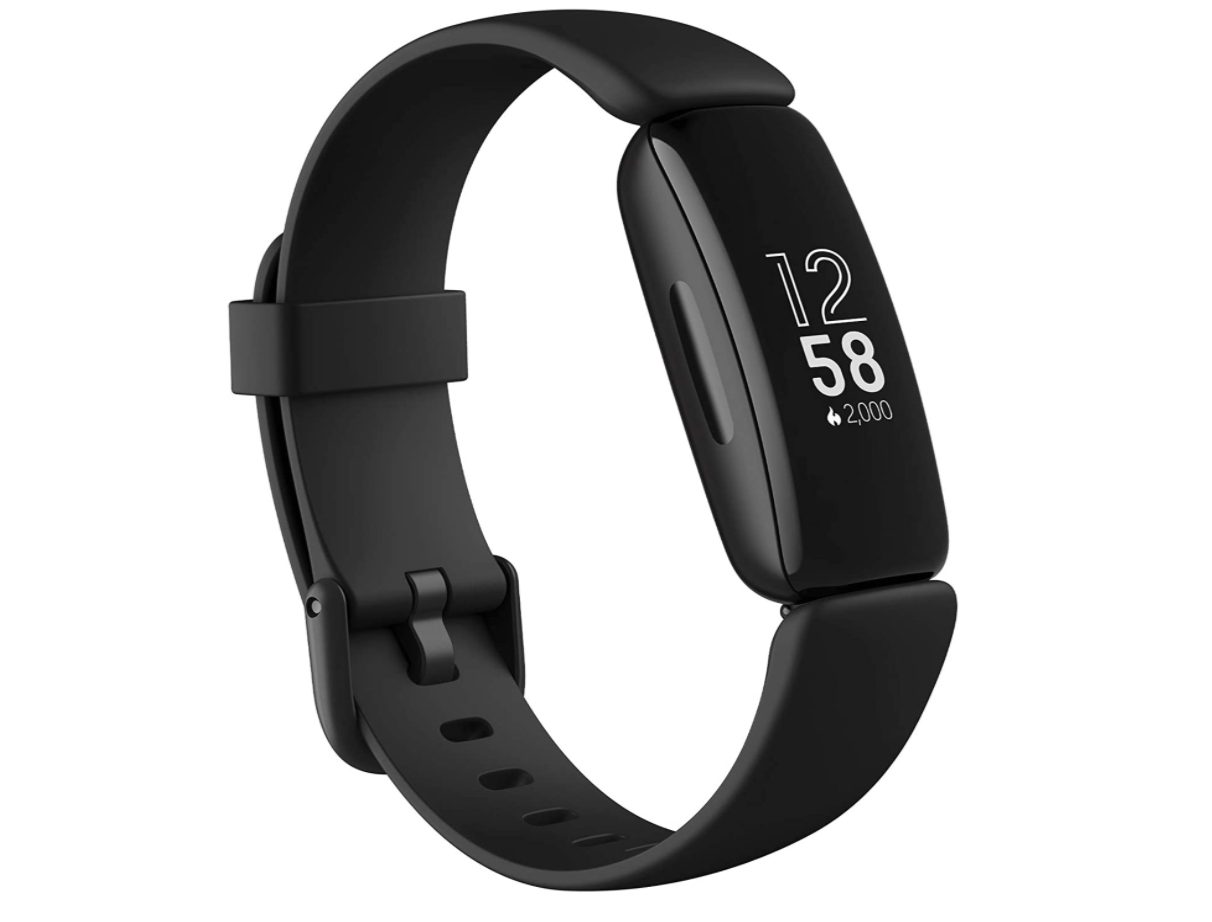 ---
Abdominal Exercise Roller
This is a simple gift but can be one of the most crucial pieces of equipment missing from someone's ab routine. With simple back and forth rolling motions on the floor, this abdominal exercise roller helps strengthen and tone your core.
It is lightweight and durable, with dual wheels to assist with balance. There is also no need to buy a separate yoga mat to protect the knees on the floor, as it comes with foam knee pads!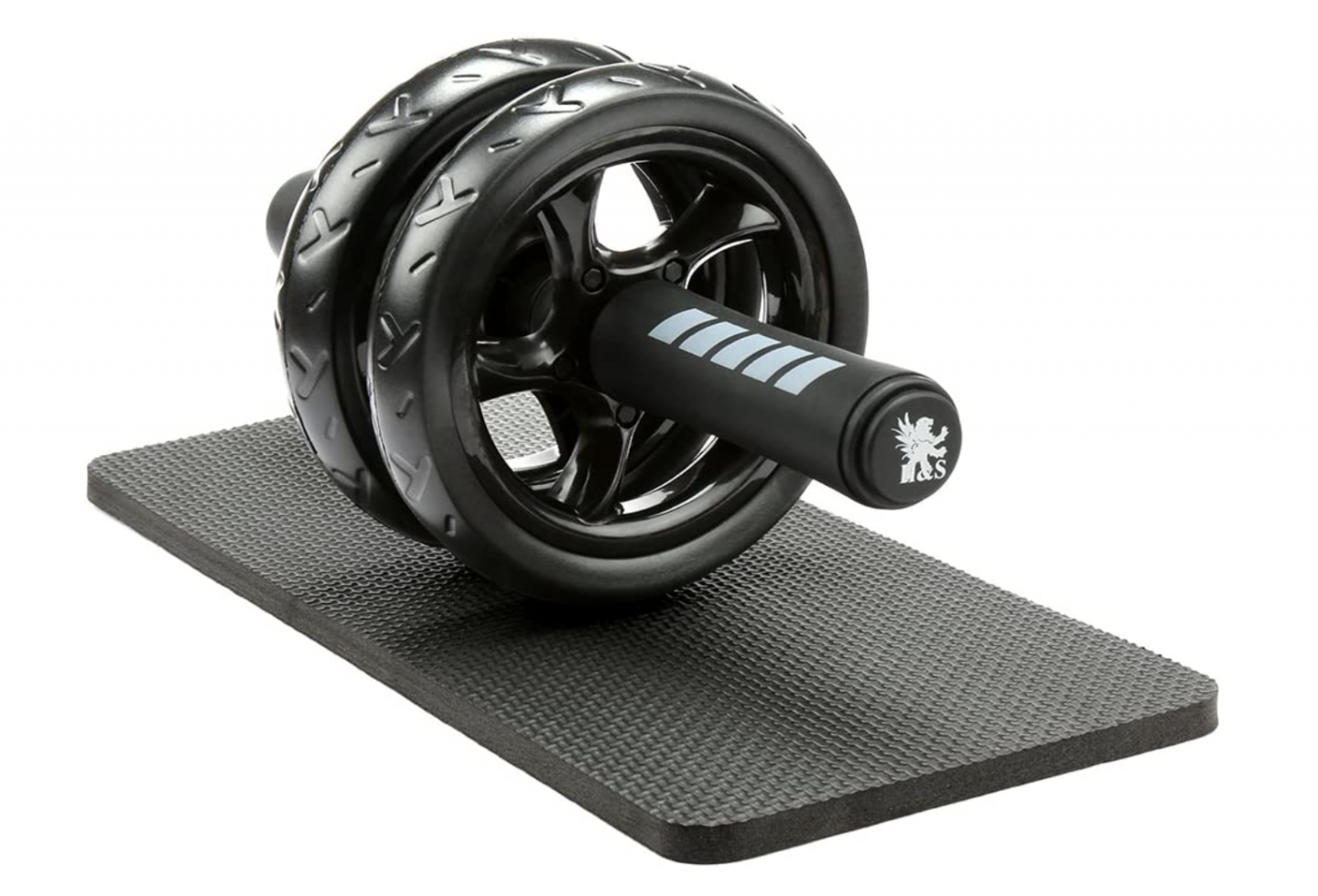 ---
Eco-Friendly, Non-Slip Yoga Mat
A good quality yoga mat is essential – especially for exercising at home. Perfect for yoga, pilates, stretching, ab workouts and general workouts, this mat comes in a variety of colours with a non-slip bottom. It is anti-tear, so will last a long time, and comes with a portable carry strap, so it can be taken to the park or even the gym when it reopens!
It's eco-friendly, made from premium NBR foam, latex-free and toxic-free. It's also easy to clean if it does happen to be taken outside for a workout.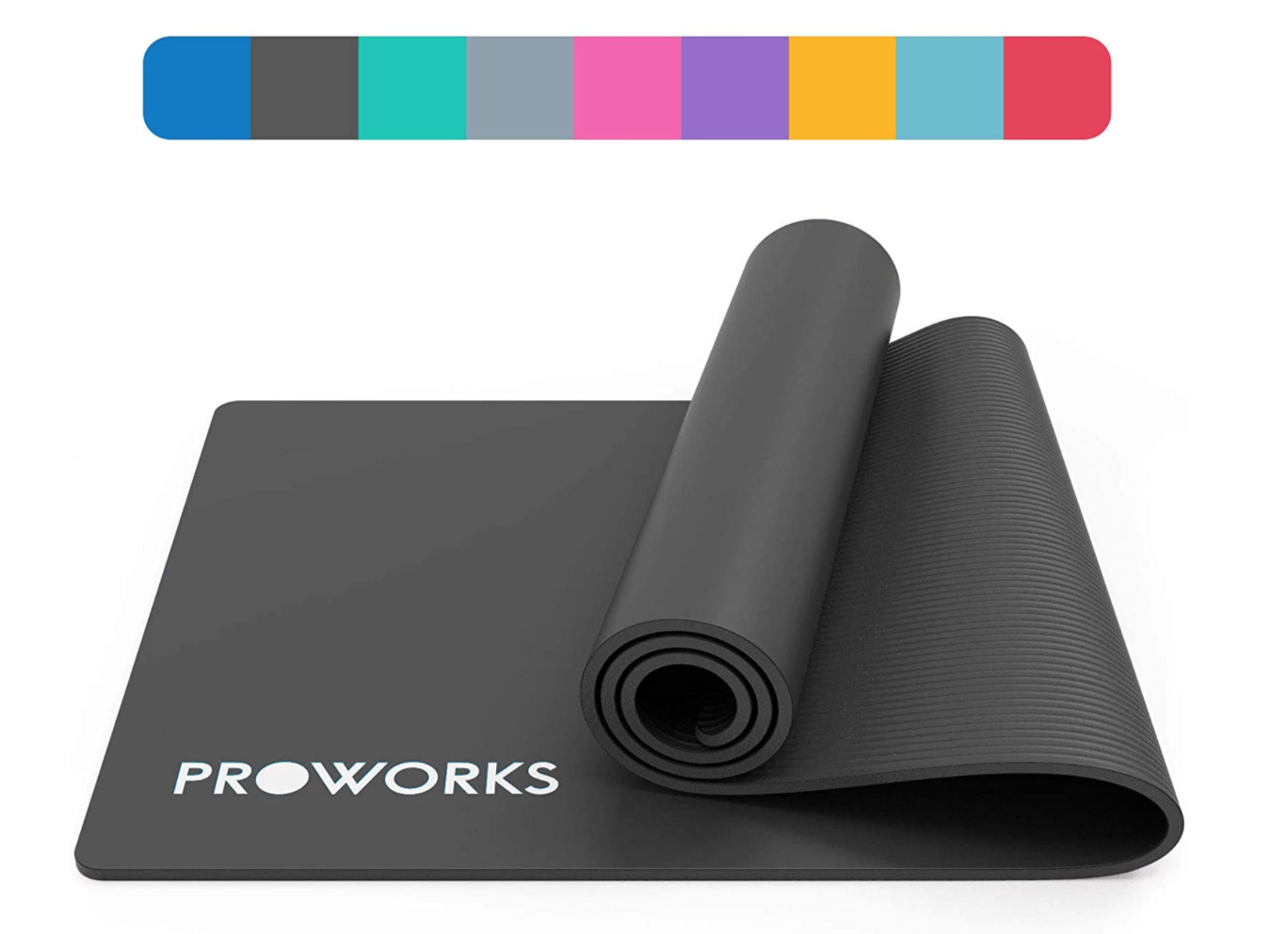 ---
Ultrasport F-Bike
The Ultrasport F-Bike has been listed as the number 1 best seller in exercise bikes, and for good reason!
Pushing yourself to do a cardio workout during this time is extremely difficult and things like bikes and treadmills can take up an overwhelming space in our homes. However, this bike is easily folded away when you're finished with it which is extremely convenient.
The bike is an ideal size, apart from users shorter than 5"1 as the lowest adjustment on the bike seat is still slightly too high. The bike has 8 resistance levels which are good for setting challenges and strengthening the circulatory body system.
The battery-operated screen tracks the time, scan, calories, speed, distance and pulse, keeping you in check and building stamina, which will help with building muscle and endurance.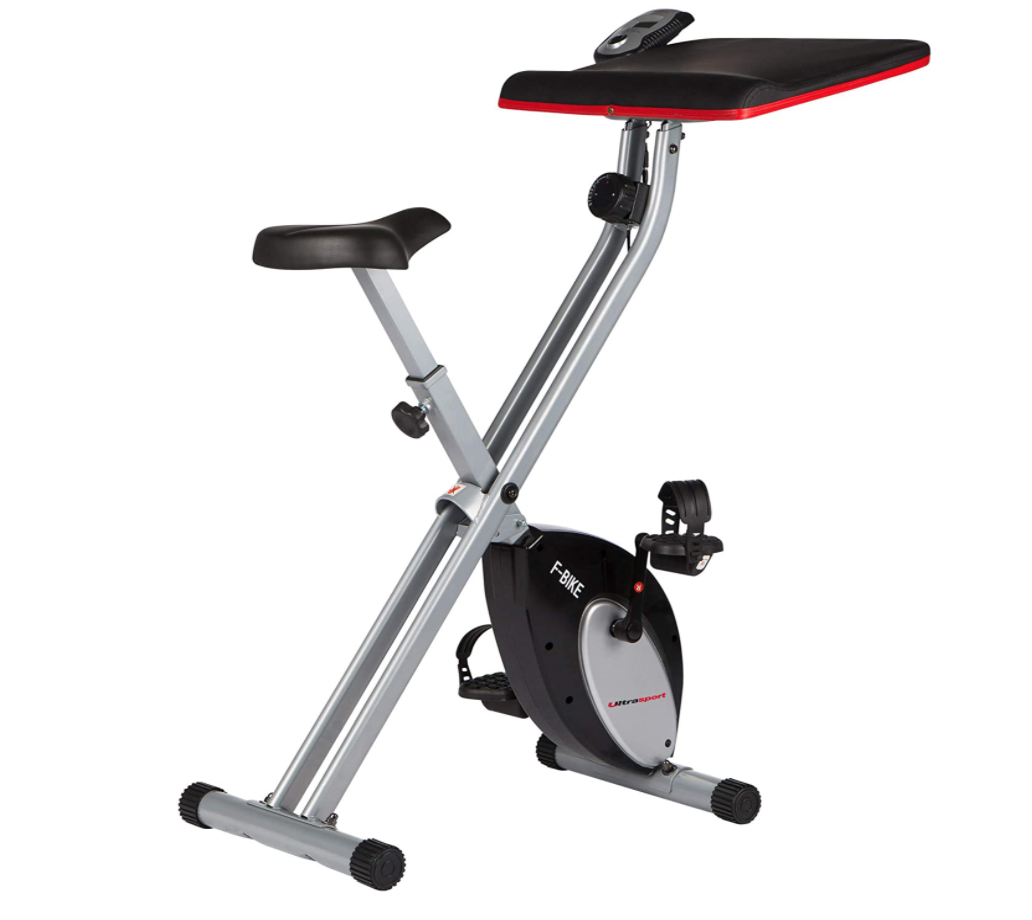 ---
Gritin Resistance Bands (set of 5)
Resistance bands are an excellent alternative to gym resistance machines, as you wouldn't expect them to be as challenging as they are. They are multifunctional and you can do an effective full-body workout with them.
They are made of thick natural rubber, meaning they are safe and durable without a strong odour. Choose your friend or relative's favourite colour of band or decide which resistance level you think will suit them. This is an ideal gift as you could start off buying the lowest resistance level band and buy them the next level up each year when they need a new challenge!
The bands are compact and easy to transport, they can be used at the gym as well as at home, as either an individual workout or even to make an existing workout that bit more difficult.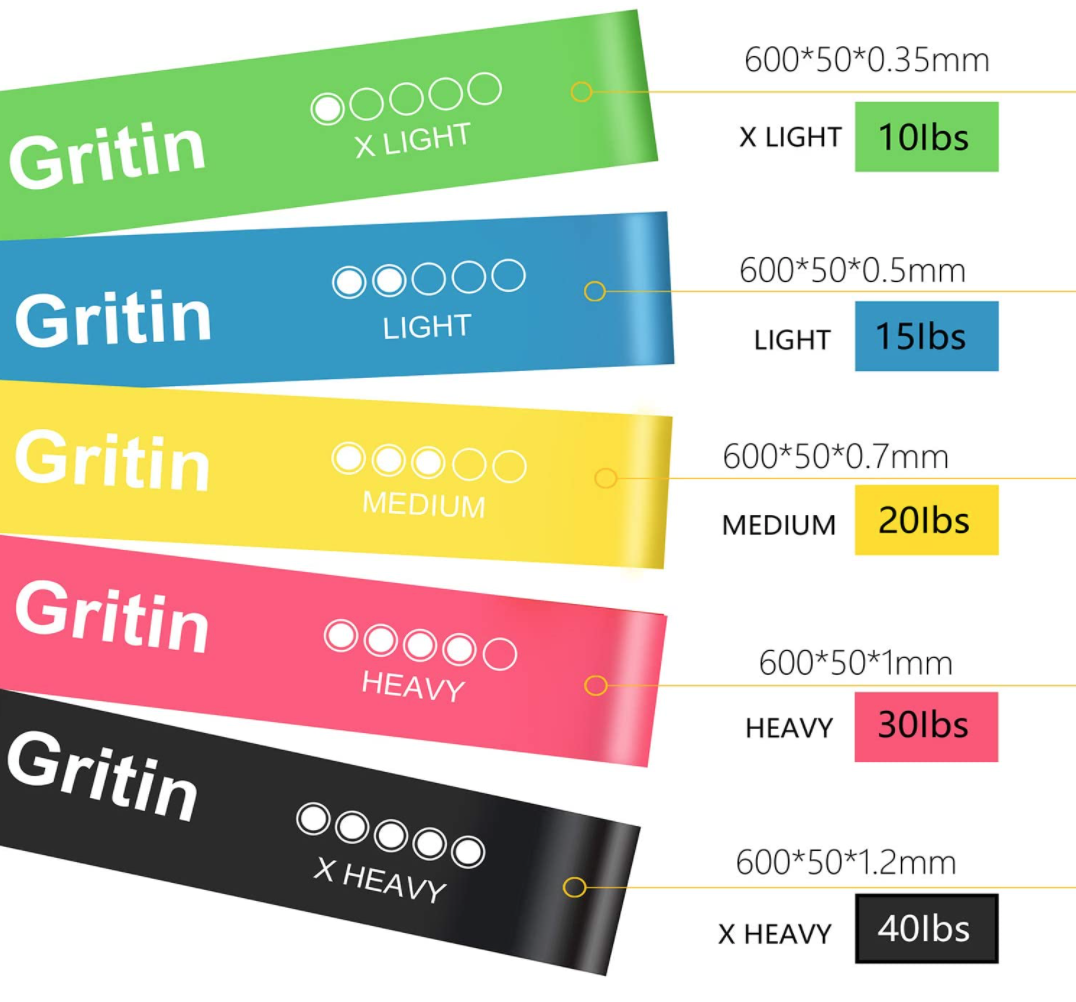 ---
METIS Neoprene Hex Dumbbells
Hand dumbbells have been difficult to get a hold of during lockdown, being a popular alternative to the gym. These dumbbells are effective as they come in a large variety of weights, from 0.5kg to 10kg, which is surprisingly rare to find at a reasonable price.
You can buy these non-slip weights as a set of two or buy a set of weights you think will be appropriate. These are multifunctional as there are countless workouts to do with dumbbells, it can also be taken anywhere and they are cleverly shaped as hexagons to ensure they don't roll on the floor during a workout.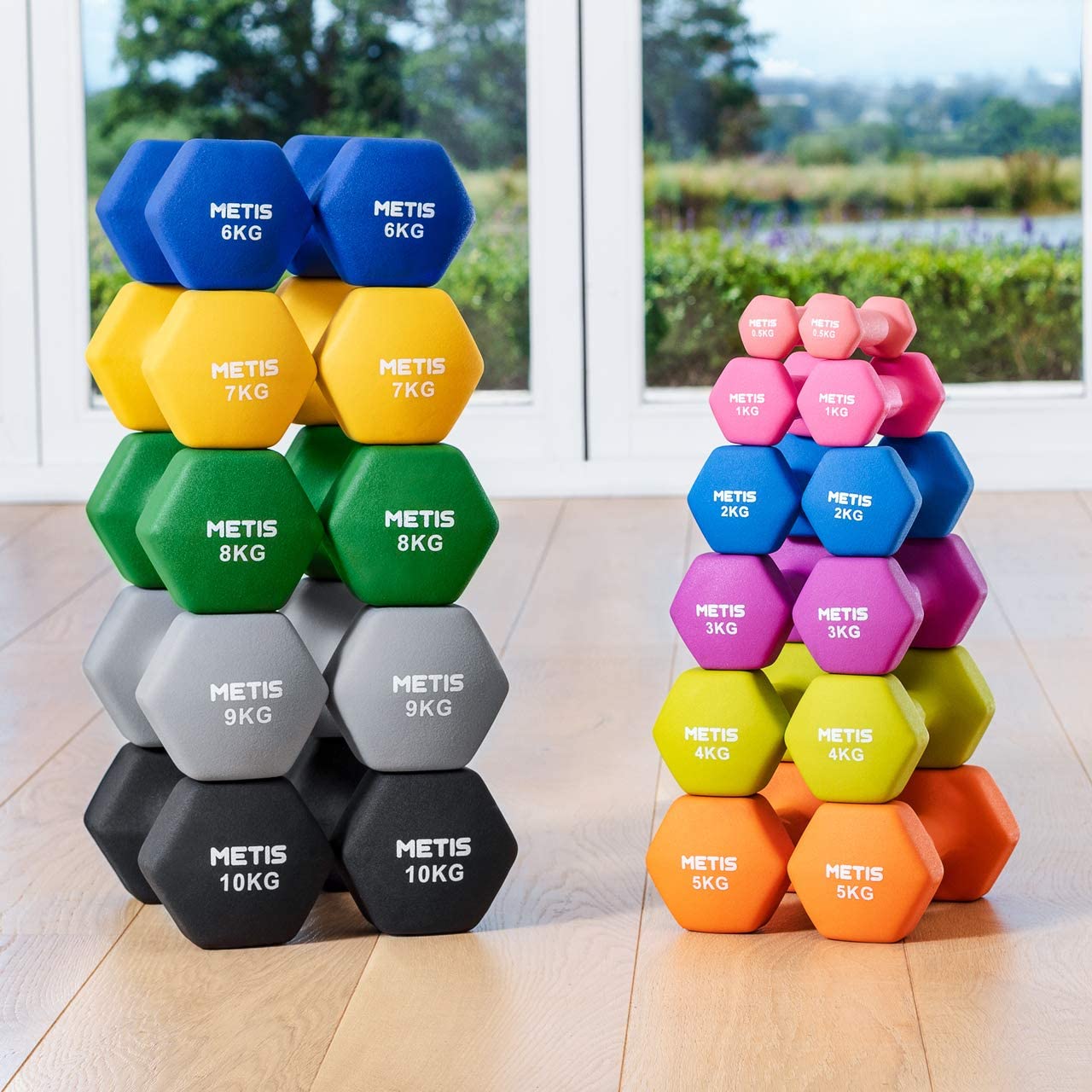 ---
Gritin Skipping Rope
Skipping is a classic workout favoured by boxers and athletes, as it's effective in getting your heart rate up and toning the muscles of your entire body.
With anti-slip, memory foam handles, and easily adjustable length of the rope, this workout can be done anywhere. With the free PVC coated steel cable included, the ropes are guaranteed to stay neat and tidy when stored.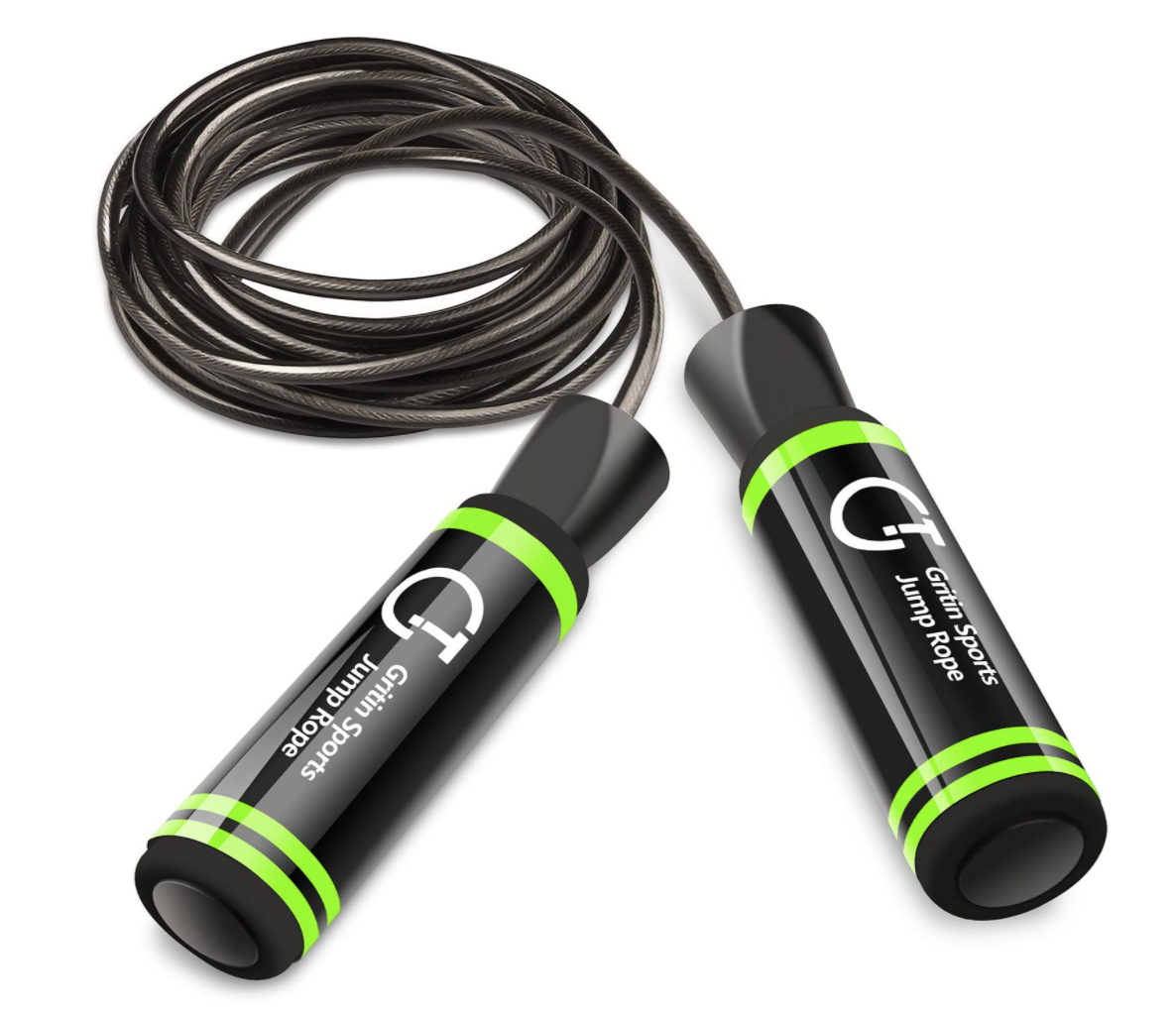 ---
GM Door Gym
This multi-use pull up bar is a highly effective piece of equipment to work your upper body. It's perfect for at-home workouts and no drilling or tools are required to install the bar. It is easily attachable and detachable from the door frame and will support up to 130kg, fitting all standard door frame measurements.
This can be used for pull-ups, chin-ups, dips, arm, and shoulder workouts, which will tone the biceps, triceps, chest, back, shoulders, and abs.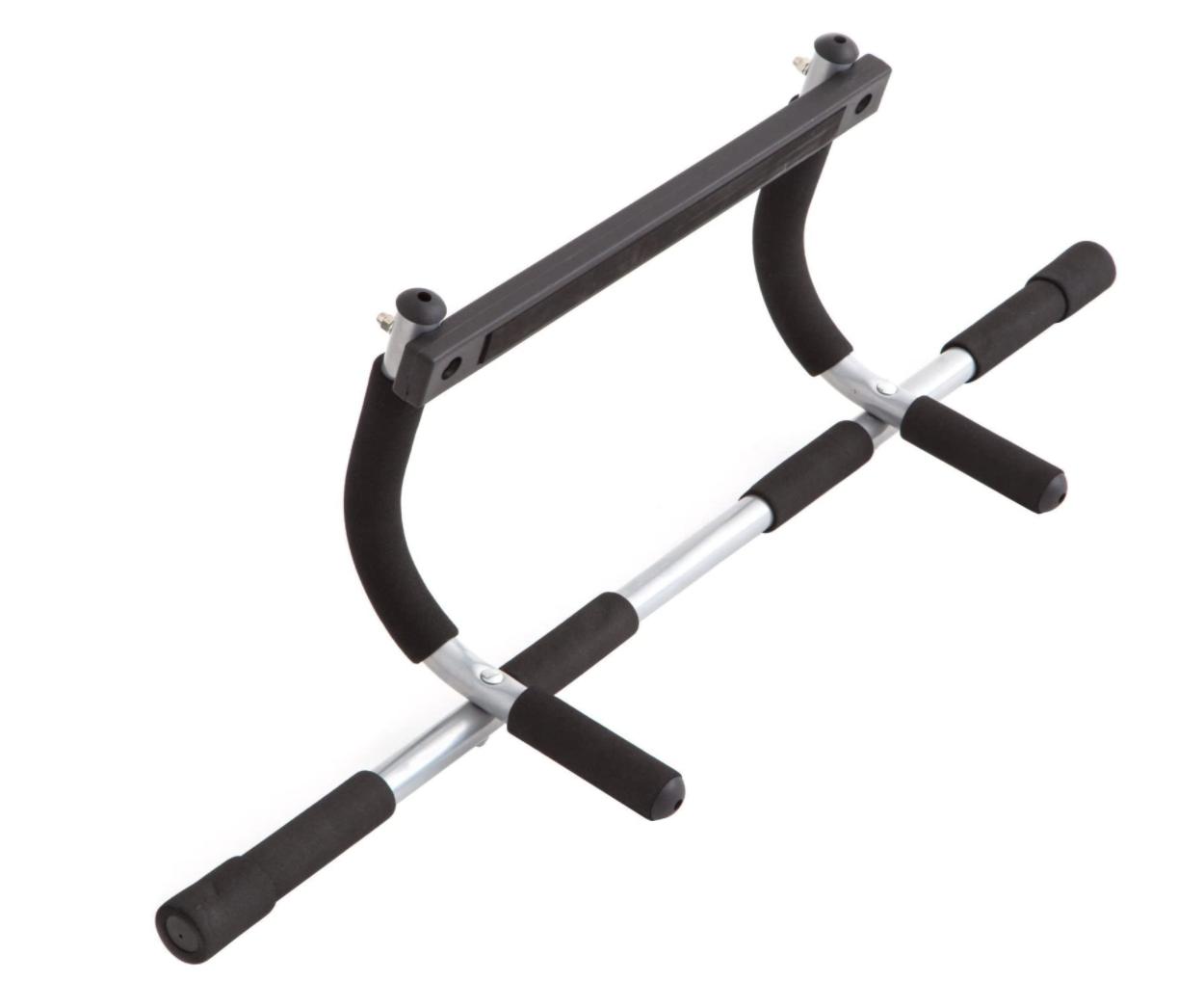 ---