It's 2021 and we have all been living our lives mostly from the confines of our home for the last year, for many of us (myself included) this has meant trips to the fridge are about as exciting as the day gets – and there's absolutely nothing wrong with that. I've had plenty of conversations with friends and family about how my three meals a day have very much gotten me through lockdown, not just for nutrition, but something to look forward to on a daily basis. My fiance and I have been cooking up a storm, date nights and breakfasts in bed are all memories of lockdown that I will cherish forever and I don't regret one bite of the many delicious foods I (over)ate.
However, there sadly came a time where this bride-to-be needed to start thinking about losing the 8kg of weight I had put on if there was a chance I was to fit into my wedding dress this coming Autumn and that is when I was introduced to Jane Plan.
Read on to find out how my one-month Jane Plan went and all the deets on this fantastic meal-planning brand.
You can also use the discount code CRYSTAL2021 for £10 off each month of Jane Plan.
This article contains ad/ affiliate content and links.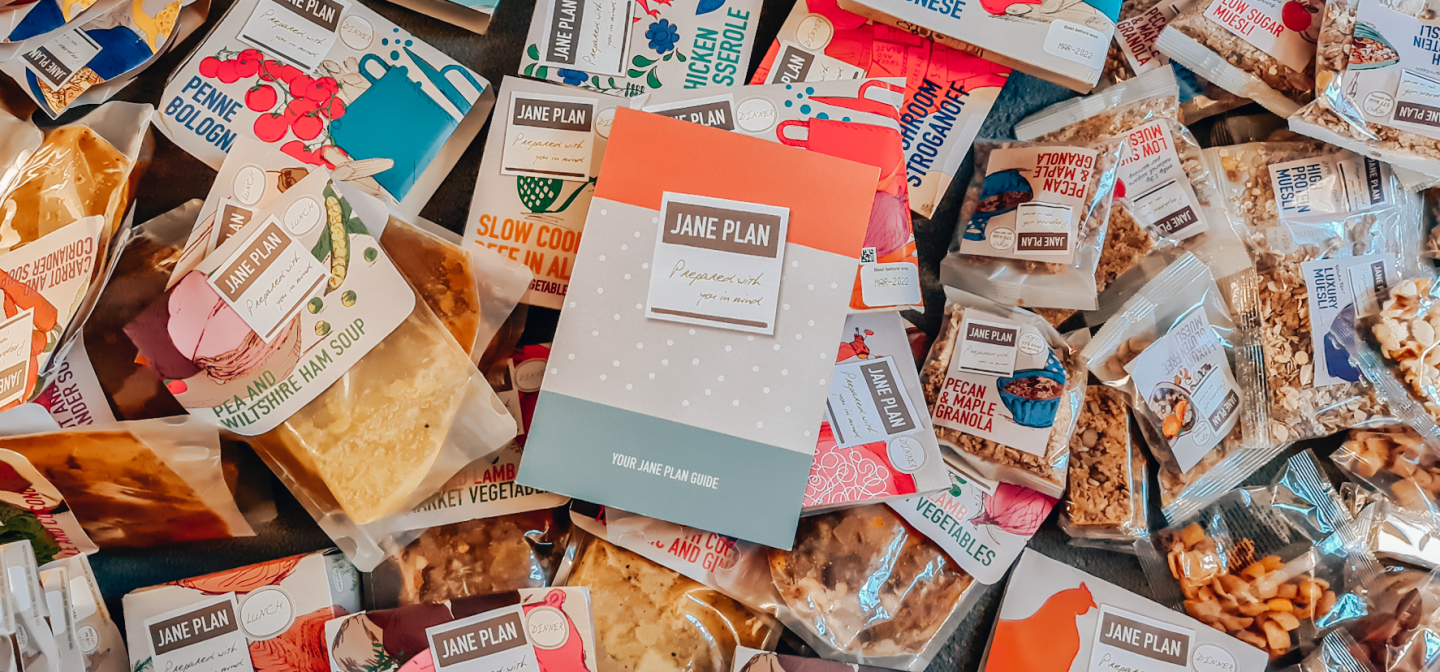 ---
What's The Deal?
Jane Plan delivers a box of nutritious meals straight to your house, eliminating the inconvenience, commitment, and stress of portion and calorie-controlled eating. One of the best things about my experience with Jane Plan was having the support and assistance of my very own Jane Plan Nutritionist to helps you achieve your goals and answer all your questions whilst keeping you motivated. Another real benefit was having breakfast, lunch, dinner and all snacks planned and prepped for the day – this was ideal for my busy lifestyle as my workdays can get pretty packed during the week.
Jane Plan's fresh ingredients are sourced locally to their kitchens, and the company takes pride in its wide choice of organic breakfasts and never using any artificial colours, flavours, or preservatives in their cooking.

---
How Does The Food Taste?
Microwave meals tend to have a poor reputation, but Jane Plan does an excellent job of changing that perception. Each meal I ate was ready in less than three minutes and tasted as good as though a chef had cooked it right in front of me.
Jane Plan doesn't scrimp back on flavour and surprisingly there wasn't one meal that I didn't enjoy during the 30-day plan. Considering the plan includes, breakfast, lunch and dinner, it's quite something to have enjoyed every meal. Stand out meals and breakfast favourites included the Pecan and Maple Granola, Organic Branberry with Strawberries and The Rasberry and Honey Porridge Bar. Particular highlights for lunch were the Chicken Jambalaya (which I would serve with some fresh rocket or mixed crunchy salad leaves) and the soups are exceptional, packed with flavour, so warm and cosy (the Broccoli and Cheese soup was a real favourite along with the Kale and Coconut soup), the Chicken Arrabbiata would also make it into my Top 5. When it came to dinner time – my favourite meal of the day – the very best included the Beef Lasagne, Pork Meatballs and the Chicken Korma with Basmati Rice. As for snacks to keep you going throughout the day, these included the likes of Jane's Luxury Chocolate Bar – perfect for chocaholics on a diet, salted popcorn and lemon shortbread, just to name a few.
Everything you need for your plan is included in your box with the exception of milk for teas and coffees or for breakfasts. If milk with your breakfast isn't your thing, low-fat yoghurt is a great alternative. Jane Plan also suggests that you add in your own extra fresh fruits and vegetables.
---
How Healthy Do You Feel? What Were The Results?
Jane Plan prepares meals that are carefully measured and balanced with most meals being free from salt and all free from additives and processed ingredients. Each day consists of around 1200 calories per day for women and 1400 calories per day for men. Every meal is also compatible with the MyFitnessPal app for true macro followers – just check the barcode on each meal sticker.
Although I definitely felt the hunger at the beginning of the plan, I realised that my body was just adapting to the change in eating patterns at first, especially as I had been eating everything and anything I had wanted for the last year, however, I quickly felt the benefit of Jane Plan's nutritious meals as they are designed to prevent hunger by keeping you feeling fuller for longer.
As you have the ability to pick your own meals, all meals are delicious and wholesome but also designed to be balanced and perfectly portioned. The low GI breakfasts are also the perfect way to start the day as they will keep you from snacking until lunch, and you can boost the amount of fresh fruit and vegetables in your diet schedule if desired.
After completing the 30-day Jane Plan, I came away feeling better than ever, having lost 8 pounds in 4 weeks and fitting back into my old jeans, I feel as though I am on track to feeling healthier and filling my body with more nutritious food than I was eating before, as well as learning to get back to eating more realistic portion sizes than I was during lockdown. The average weight loss that Jane Plan customers report while on one of the plans is a healthy and maintainable 2lbs per week.
I have also come away with plenty of healthy meal prep ideas for the future and ultimately Jane Plan also helped to save me a lot of time throughout the last 4 weeks – having to cook again for myself will definitely be difficult!
---
Where Does Jane Plan Deliver?
Jane Plan is based in West London and delivers to all over the UK using one of the top five express carrier businesses in the UK to guarantee safety and efficiency.
They can also deliver to Northern Ireland and the Highlands and Islands of Scotland for a surcharge of £5 which will be automatically applied at the checkout. The company can also supply quotes on request for delivery to a host of other destinations.
You can also use the discount code CRYSTAL2021 for £10 off each month of Jane Plan.
---
How Much Does It Cost?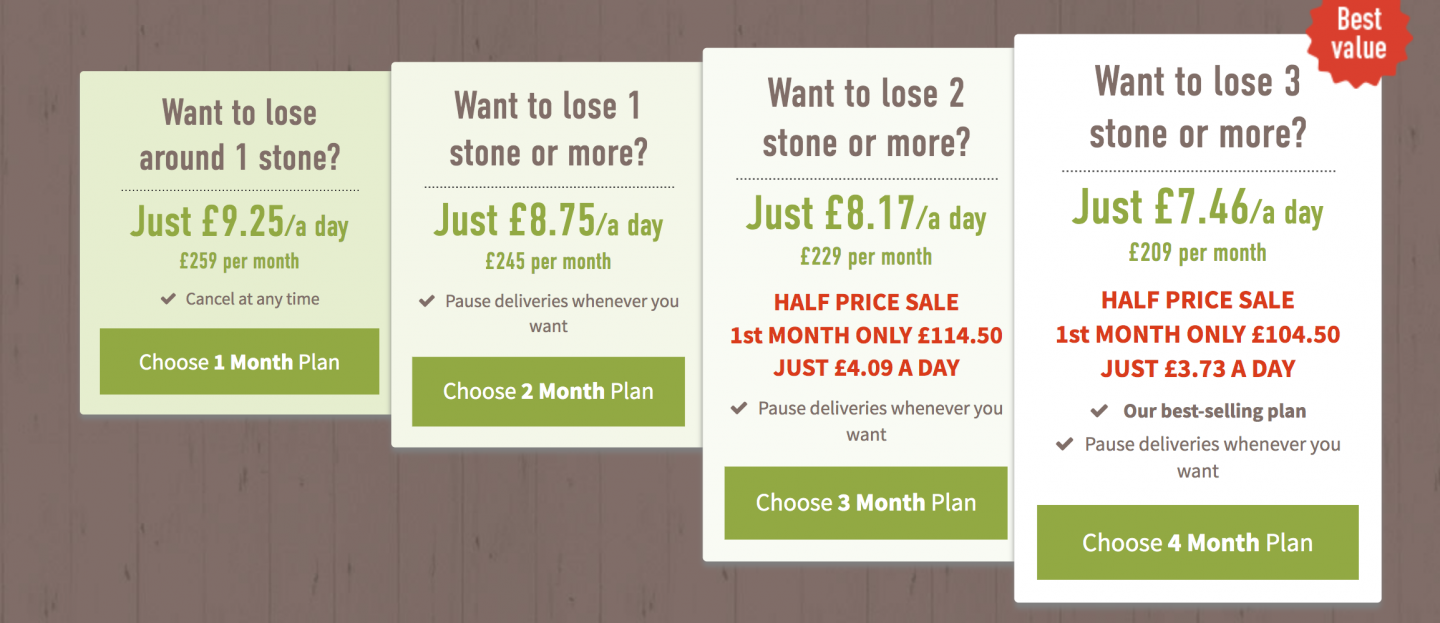 ---
Would We Recommend It?
Yes, 100%, highly recommended! Jane Plan meals are all delicious, easy to prepare and helped me to lose 7lbs in 4 weeks whilst saving time on meal prepping and grocery shopping. My nutritionist, Brianna, was extremely kind, encouraging and always on hand to help with any questions and support. The best thing with Jane Plan is that you don't need to miss out on those comfort foods you crave the most when dieting, from chocolate to lasagne, pasta and curries, it's all part of the Jane Plan so you can lose weight whilst enjoying the foods you love.
https://www.janeplan.com/diet-plans/
You can also use the discount code CRYSTAL2021 for £10 off each month of Jane Plan.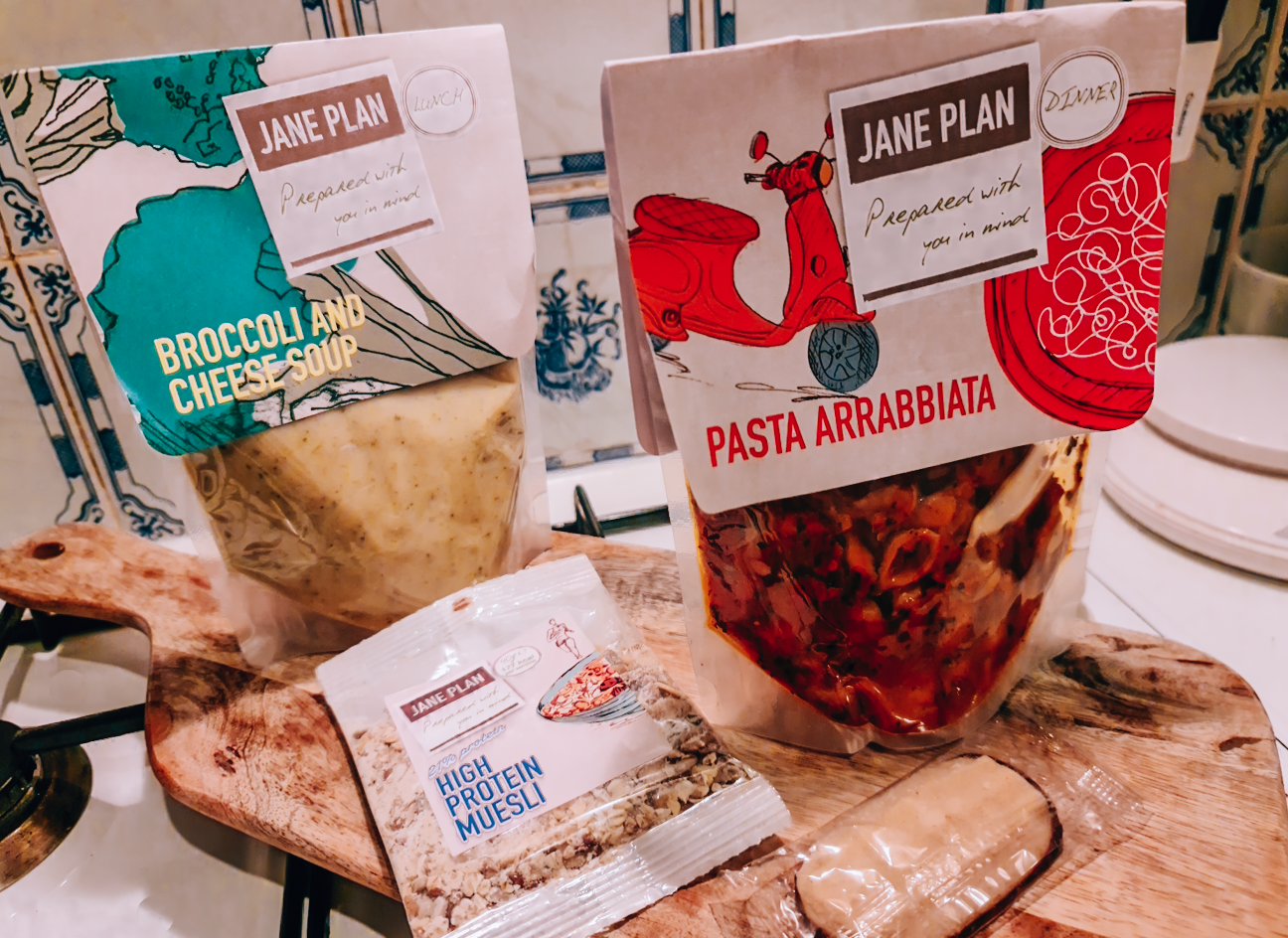 ---