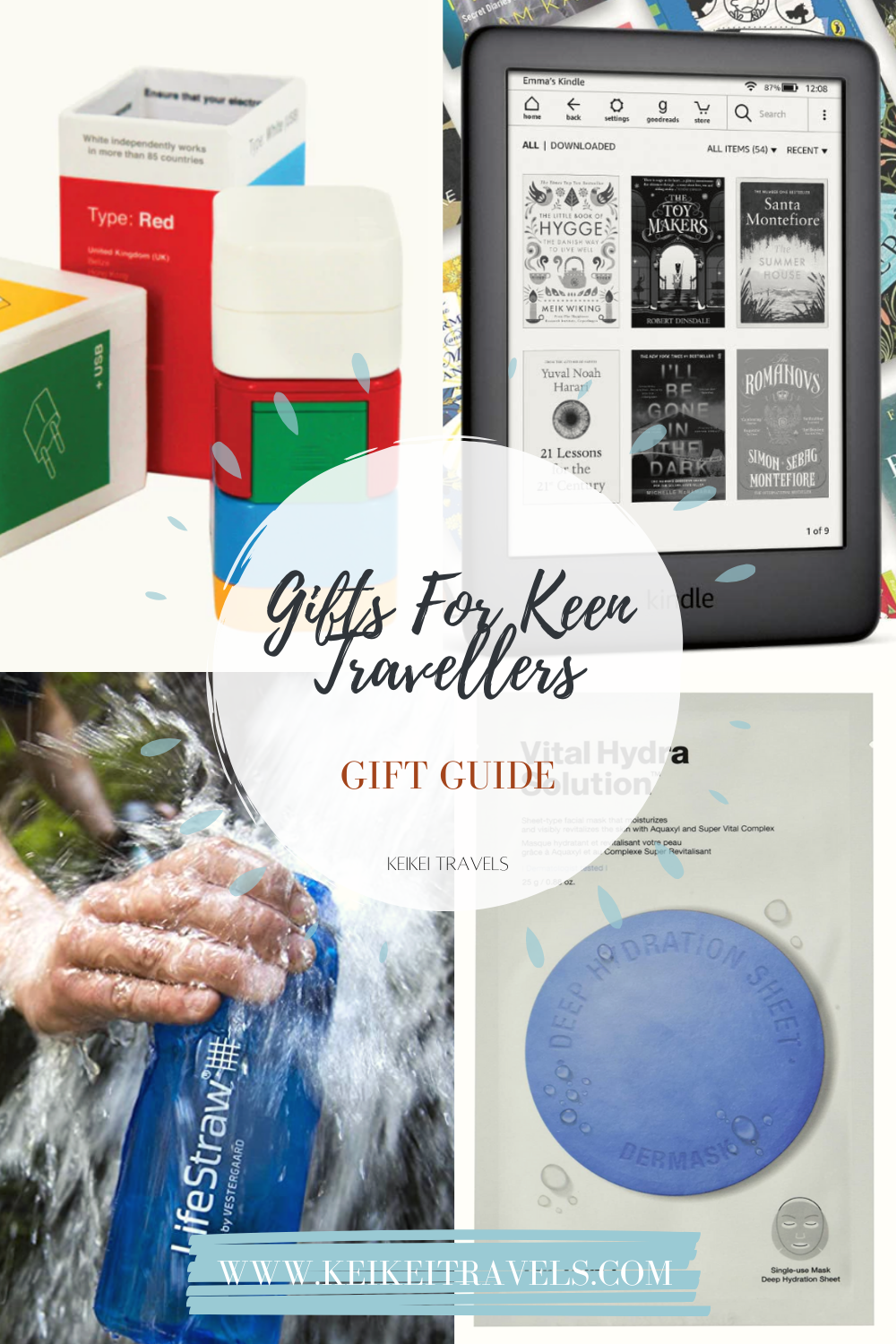 Where there are keen globetrotters on your gift list, fear not as we have gathered the top 10 gifts for the wanderlusters in your life that won't leave them searching for the gift receipt.
---
5-in-1 Universal Travel Adapter

With an incredible 5 plugs in 1 adapter, this travel essential covers a whopping 150 countries. The set of colour-coded plugs is the first product utilising the JA/C READY Adapter system, a colour-coded world adapter system that makes finding the right plug for your trip as simple as matching the colours.
It also features two 2.1A USB ports, powerful enough to charge all of your essential travel devices such as your tablet and DSLR camera. A colour-coded map included with adapter.
This handy little gadget is sure to become every explorer's best travel companion.
---
In-flight Facial
The recycled air on a plane can seriously damage your skin and our skin always feels terrible after an early morning or long-haul flight. Luckily there are plenty of incredible face masks that you can easily pop in your carry-on to keep your skin fresh and hydrated.
One of our go-to masks to keep the skin soft and dewy is the Dr Jart+ Vital Hydra Solution Deep Hydration Sheet Mask. This Vital Hydra Solution Mask is made with fine cellulose fiber to help active ingredients penetrate deeply for ultimate hydration.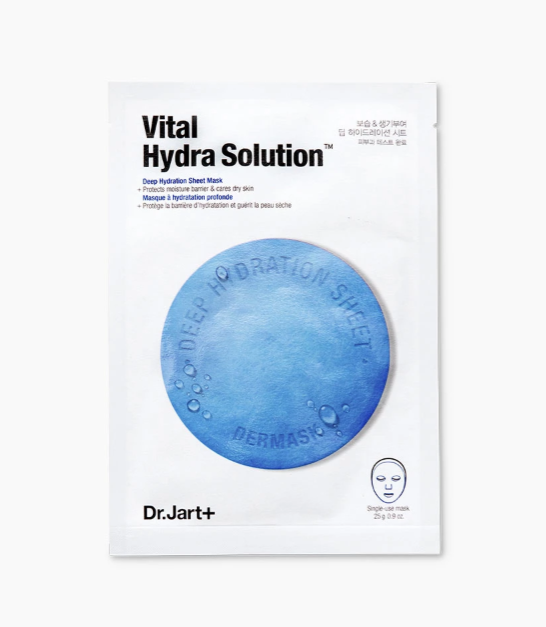 It contains Oligo-hyaluronic acid and algae extract supports long-lasting moisturization and supports nautural collagen synthesis to keep skin looking and feeling hydrated and completely refreshed.
If you're feeling extra luxurious or spendy then the Tatcha Luminous Dewy Skin Sheet Mask is the mask for you. A super silky-soft, skin-fitting sheet mask that deeply delivers a healthy drink of ultra-hydrating botanical oils and extracts for a dewy glow in just one use.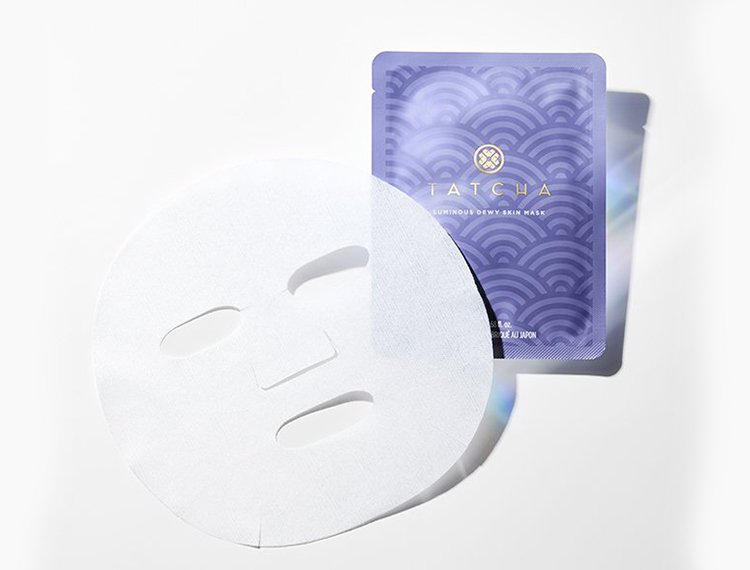 Packed with Vitamin E and essential fatty acids, and a high concentration of botanical oils and extracts, it nourishes the skin from within, leaving your face feeling velvety smooth, dewy and luminous.
---
E-reader
We love a hardcover book as much as all other book worms out there, but when it comes to travelling, an e-reader is just much more compact and allows you to carry as many books as you wish in one nifty lightweight device.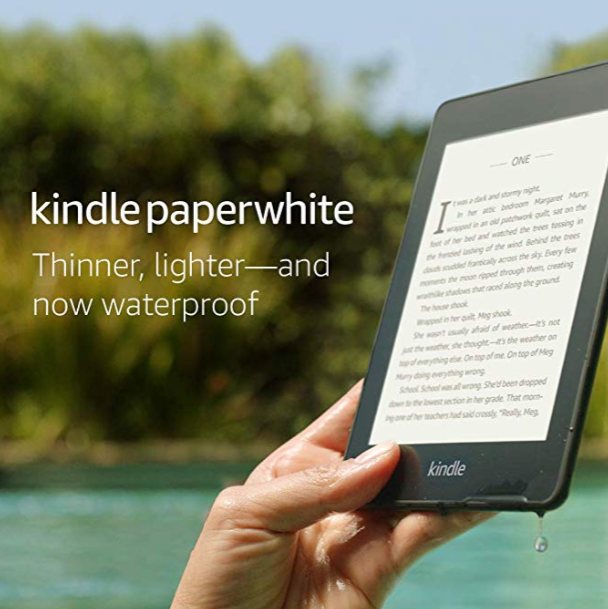 Lightweight and also waterproof, the Kindle Paperwhite allows you to read wherever and whenever and with twice the storage as previous Kindles, you can hold up to 8GB or 32GB worth of novels, magazines, comics, or audiobooks. The single battery charge also lasts weeks and the built-in adjustable light lets you read indoors and outdoors, day and night.
---
LifeStraw Filtered Water Bottle
If you or your fellow traveller are and prone to picking up illnesses easily, then this filtered water bottle is a must-have to keep safe from sickness whilst on the go.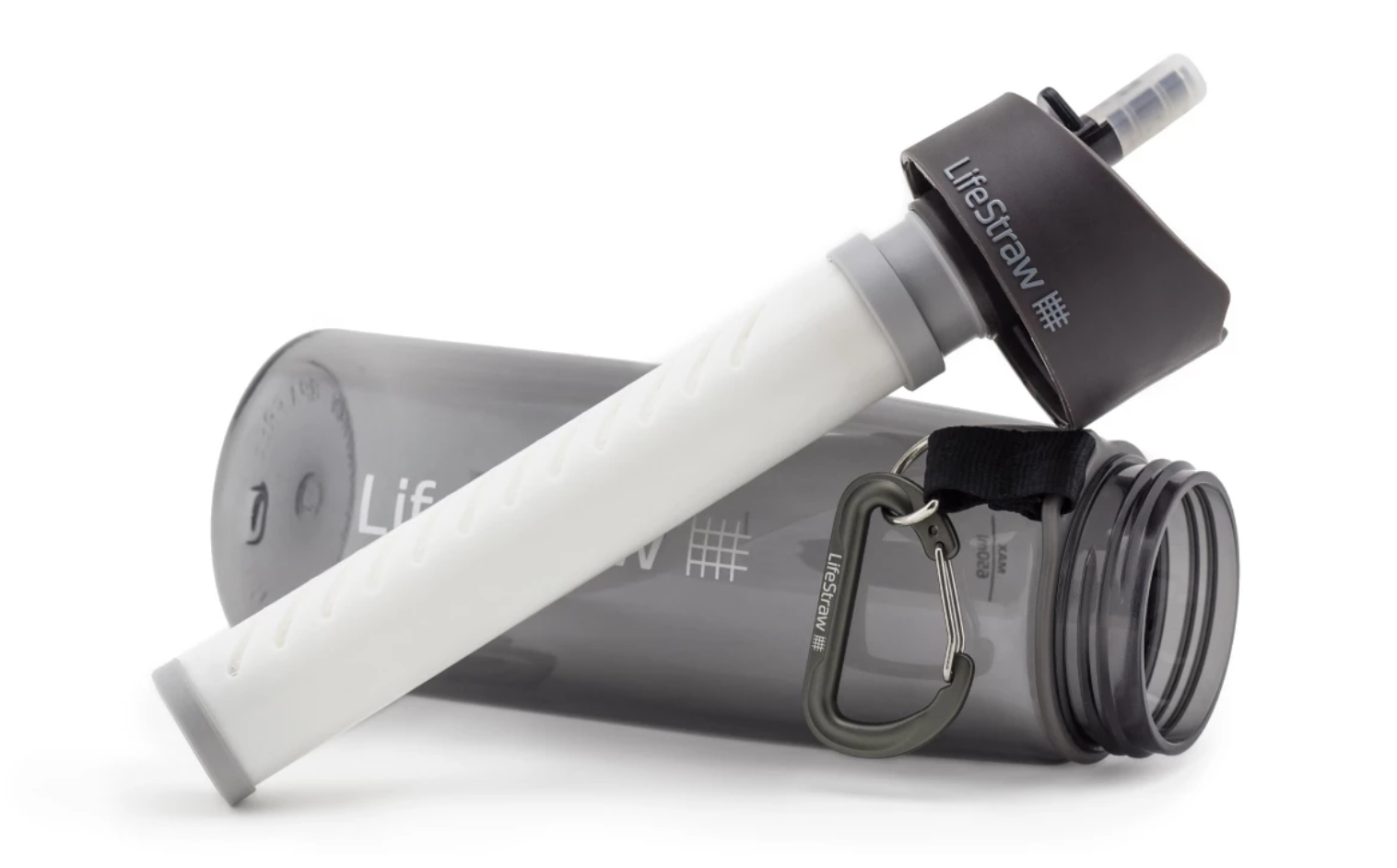 The LifeStraw Filtered Water Bottle cleans up 99.9% of waterborne parasites & bacteria from water sources in countries where water quality can be an issue.
The 2nd stage activated carbon filter reduces odor and chlorine aftertastes too, perfect for those going on long walks, hikes or day trips as the bottle can be filled with dirty or unfiltered water.
---
Bullseye Globe
This globe is the perfect addition to any travel enthusiast's office or home. It comes with 30 magnetic pins to pinpoint all the destinations you've ticked off or wish to visit. The globe comes available in three colours (blue, black, tan), and includes a stainless steel stand, making it the perfect gift for travellers, teachers, and bucket list planners.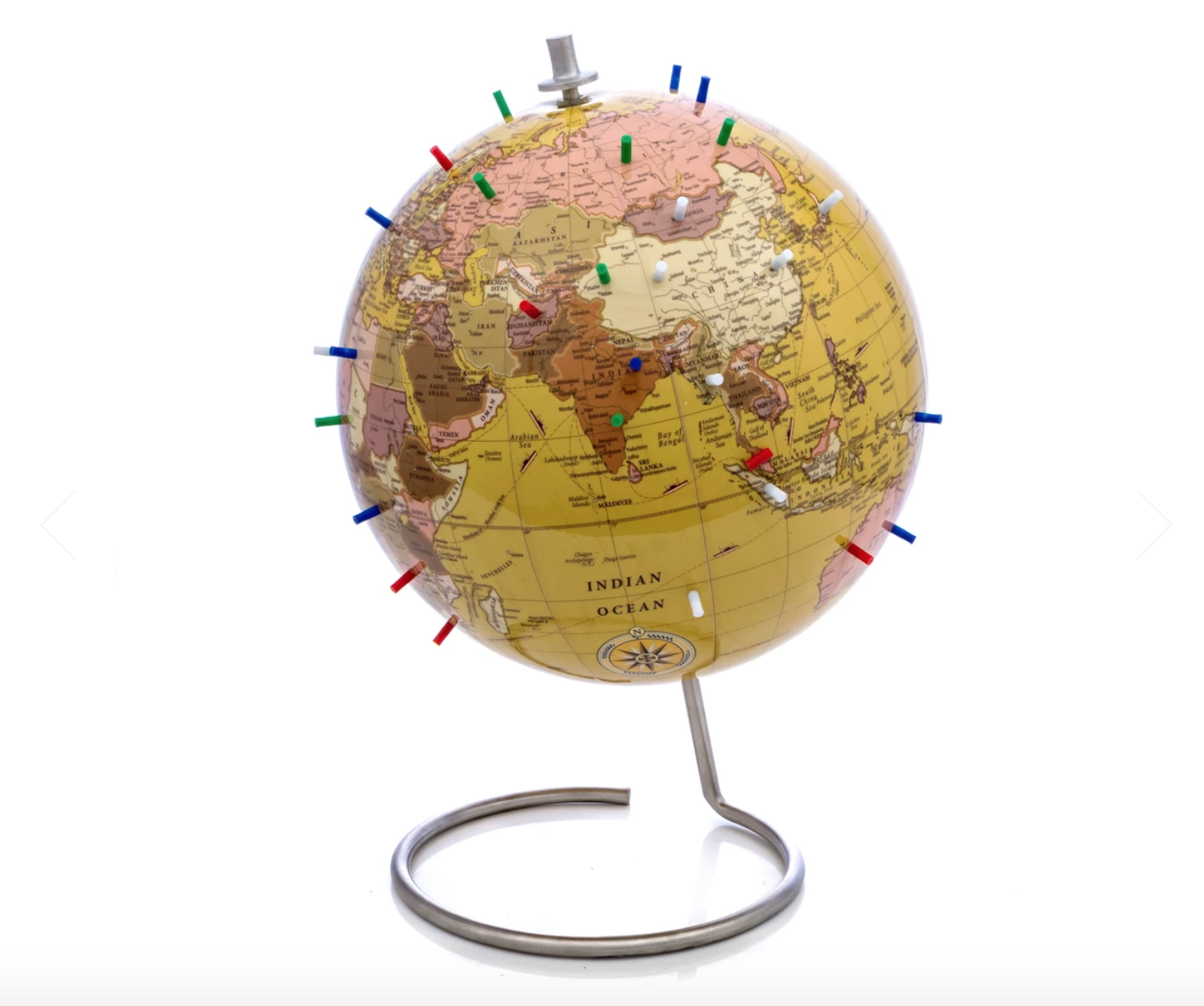 ---
Packing Cubes
We don't quite know how we were ever able to pack a suitcase properly before discovering these handy packing cubes – perfect for keeping your luggage organised and intact.
The best packing cubes can make cramming your suitcase and unpacking it on the other side a breeze and they're also immensely handy for separating clean clothes from dirty ones halfway through your holiday. By keeping clothes packed snugly and zipped shut, it also means fewer creases to have to iron out once you've reached your destination.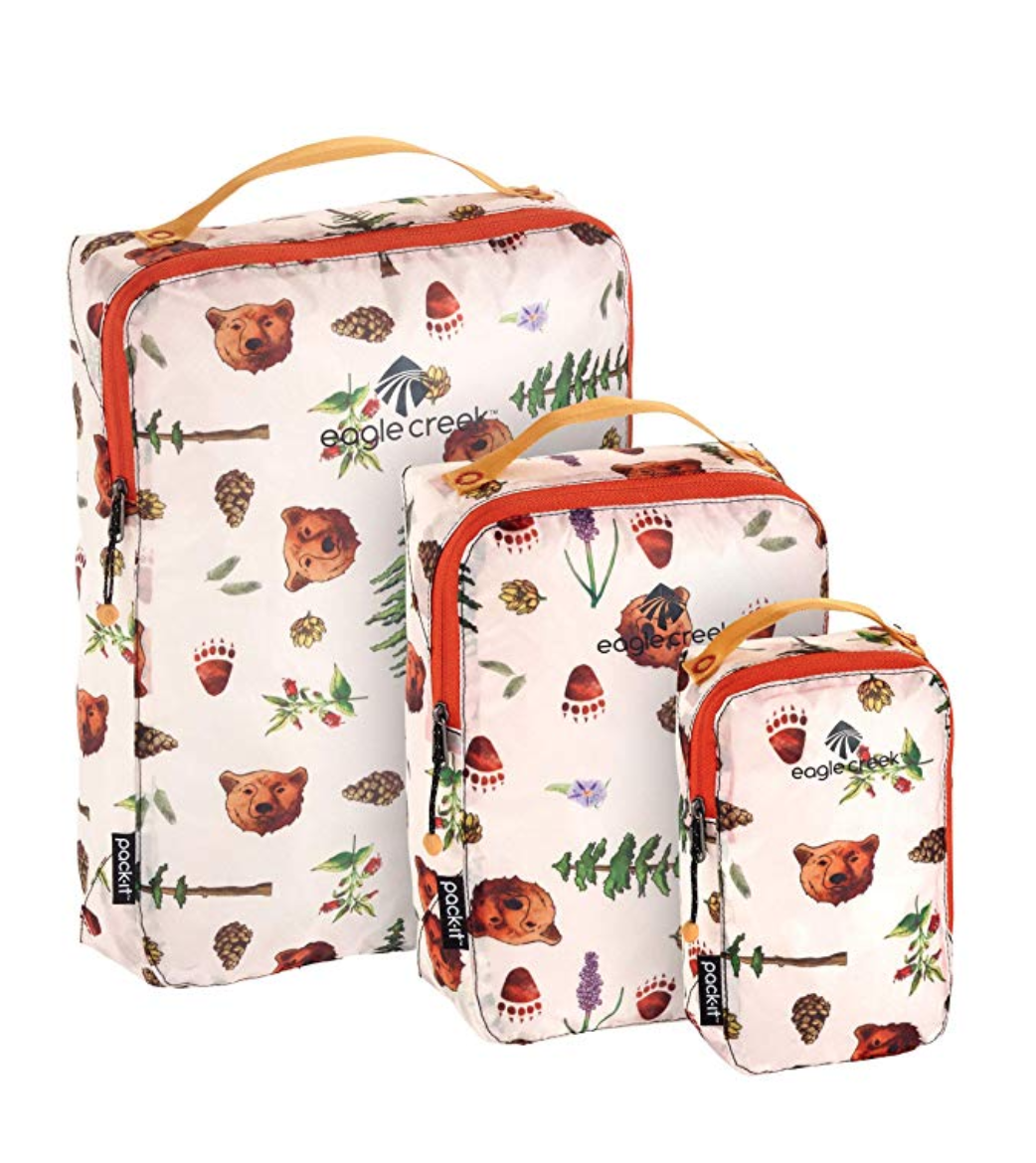 ---
Waterproof Bluetooth Speaker
Enjoy your favourite music on the go with a crisp and balanced sound using the BOSE Soundlink Micro Portable Bluetooth Speaker. This lightweight and portable speaker is easy to carry and super durable, being waterproof and resistant to dents, cracks, and scratches, this rugged sound system is the perfect gift for those that can't live without music.
From the heavy bass in your favourite rock album to the crisp light flute notes in a classical composition, you'll be able to hear every detail clearly. It also enables you to take calls and hear your phone's voice commands right from the speaker.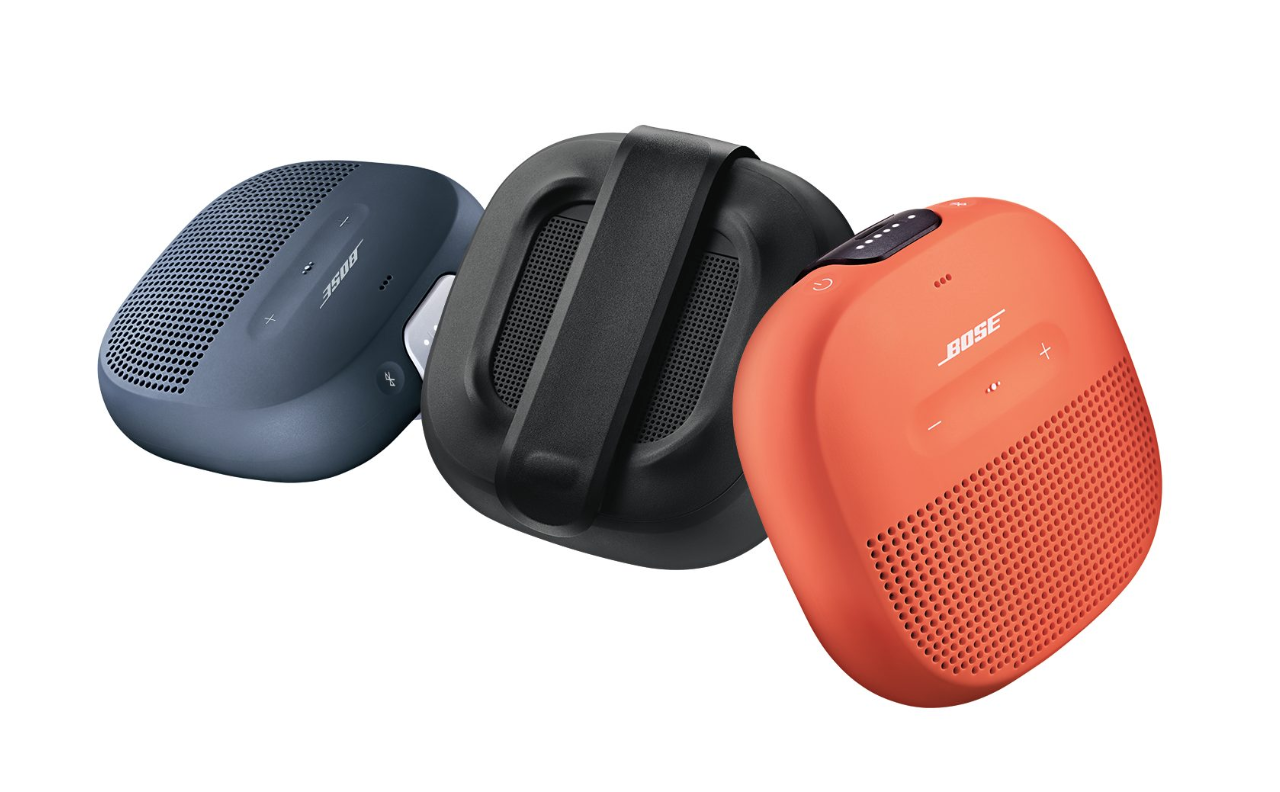 ---
Neck Pillow
This best selling Trtl neck pillow is scientifically proven to give the best neck and head support when you're trying to sleep on the go.
On top of this, it's super compact and lightweight, weighing only half a pound and half the size of a regular travel pillow. The design also fits snuggly under any neck shape, jaw and shoulder.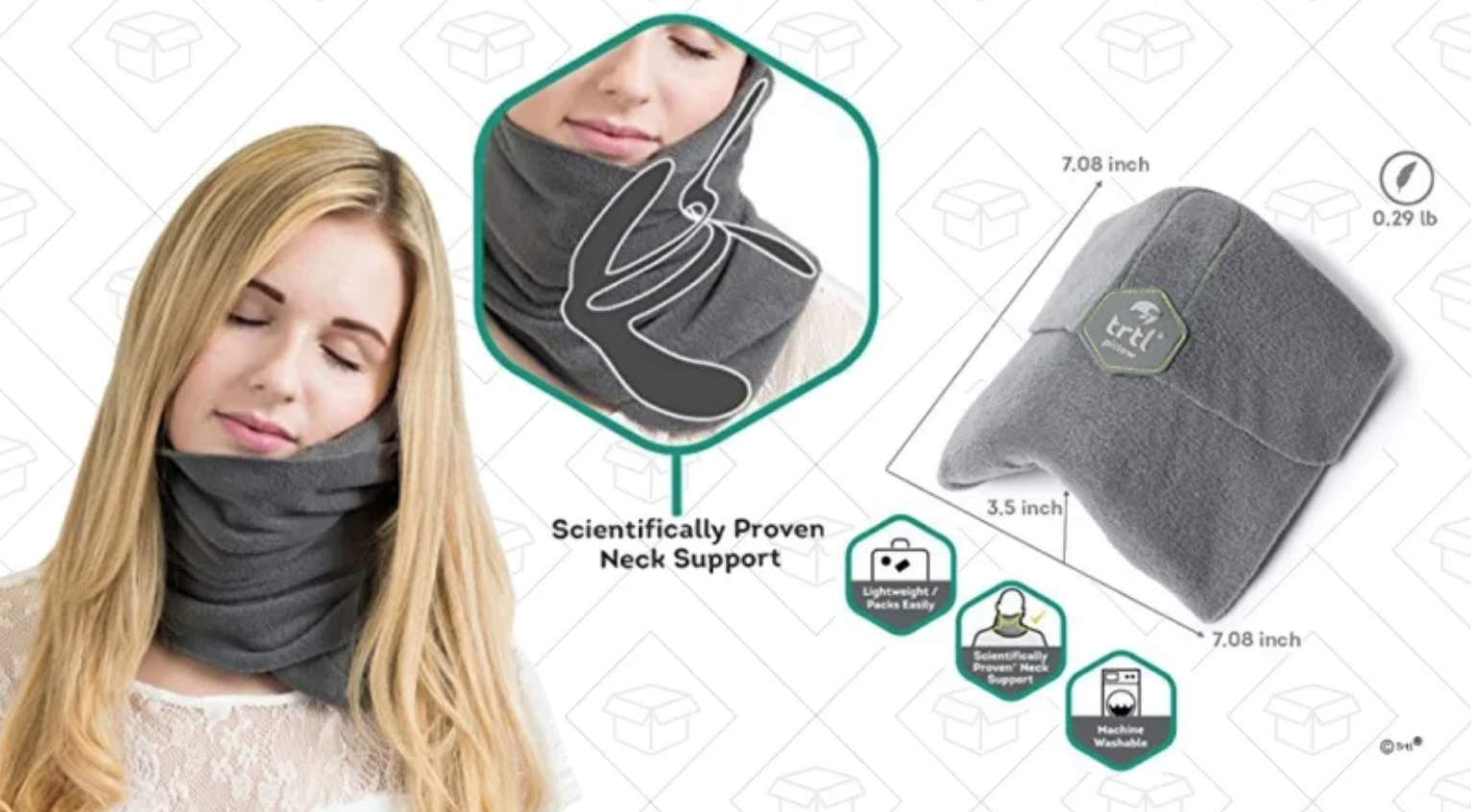 ---