The most perfect mixture of bright multicoloured lights, charming old-age traditions, modern city skyscrapers, and ancient temples all help to make Tokyo one of the most impressive cities in the world.
[This article was first written by Crystal KeiKei and published in Japan Airlines' Inflight magazine]
Japan's capital has long been a popular holiday destination, especially in recent years, but with all eyes firmly on Japan this year as it is set to host the Rugby World Cup, followed by the Olympic Games in 2020, here's a travel guide to one of the most welcoming cities in Asia.
---
What's new?
Toyosu Fish Market has found itself as one of the most exciting and anticipated new openings of recent months in Tokyo. Opening its doors to fish and sushi lovers in October 2018 and replacing the previously popular Tsukiji market, which closed a month earlier, this market serves some of the freshest fish in the city.
Visitors that wish to see some of the action will be able to enjoy the observatory when it opens later in the year with guests being able to watch tuna actions. Elsewhere the outer market, which was part of the old Tsukiji market site and home to many established restaurants and shops remains open.
Many tourists book a holiday to Japan in the hope of immersing themselves in a culture unlike any other. If culture this is your sort of thing then I highly recommend a visit to the Yayoi Kusama Museum, located in the Shinjuku ward. The museum showcases the contemporary artwork of Kusama who is well known for her using dots and circle patterns within her work. Bookings several months in advance are a must as there is currently a three-month wait list.
---
When Should I Visit?
This majestic city has appealed to visitors all year round as there's something beautiful to see every season, but it is recommended to travel in Spring time if you wish to see the famous cherry blossoms in full bloom between March and April.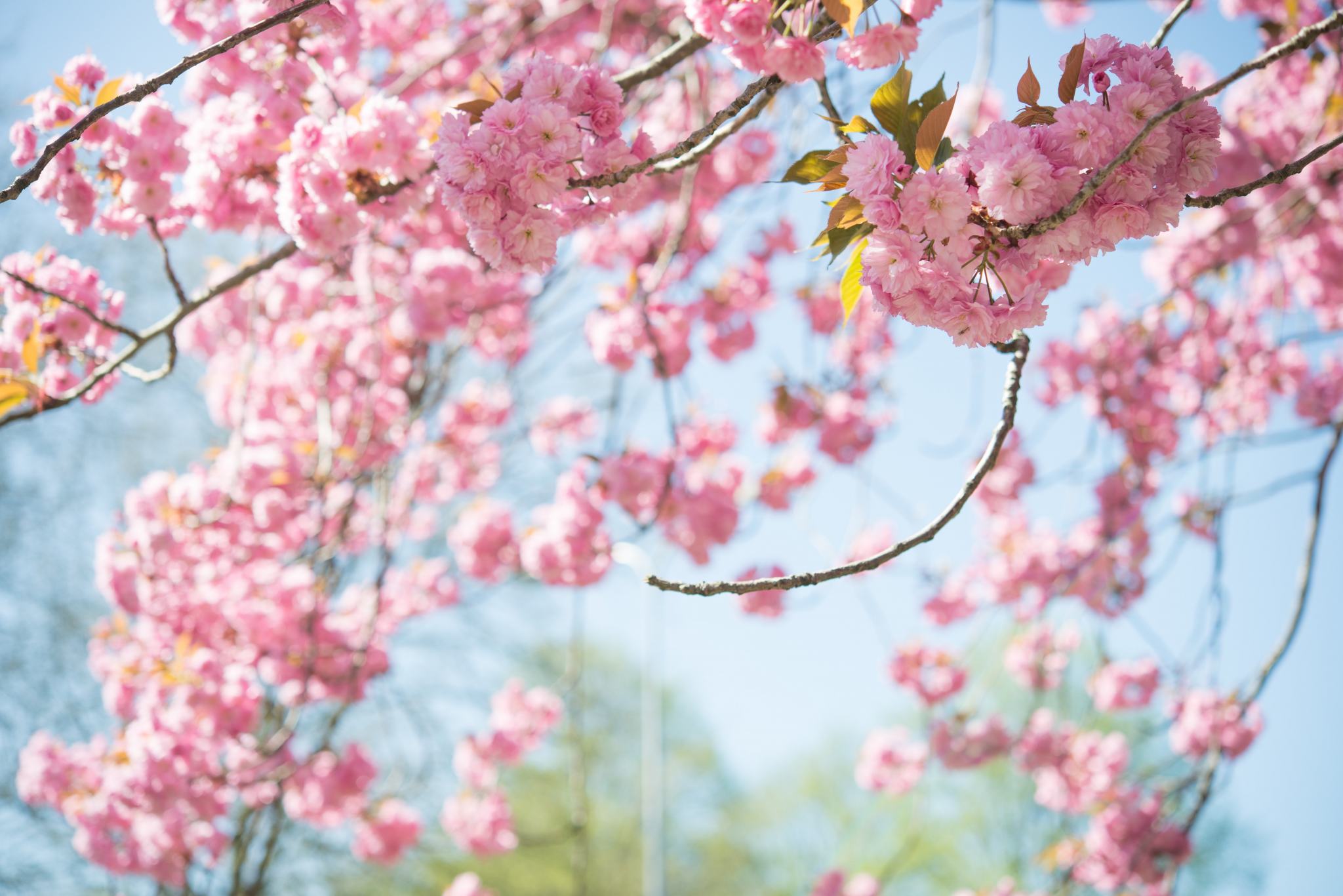 Otherwise travel between September and November is also advised as the city is completely transformed by beautiful Autumn hues.
Summertime is best to be avoided as the weather shoots up and the city also finds itself in peak season with tourists, long queues, fully booked venues, and outrageous hotel rates.
---
What About Accommodation?
In terms of hotels, you'll find just about every luxury brand in Tokyo, including lavish staples such as the Four Seasons, Mandarin Oriental, Bvlgari, and The Peninsula to name a few.
If you're looking to stay in one of the main hotels in the city then you'll want to look into the Capitol Hotel Tokyu, which has one of the best views of the Imperial Palace and the famous Akasaka skyline. If you're lucky then you'll even be able to spot Mount Fuji on a clear day.
However, the real star of this hotel has to be its incredible staff, who truly do go by the ethos of "nothing is too much trouble" – polite, attentive without being overbearing and extremely welcoming.
Elsewhere, if you're looking for something ultra-lux, in September The Okura Tokyo is set to reopen to guests following an extensive renovation which saw the property be knocked down and rebuilt back in 2015.
The well-known lavish hotel is famous for being featured in the James Bond movie You Only Live Twice and is set to have over 500 rooms spread across two buildings in the Toranomon district of Tokyo's Minato Ward. According to the media, the rooms will be the most expensive in the whole of Tokyo.
If you're looking for a bit more of a spa break, then the Otemachi Tower in downtown Tokyo is for you as it boasts the largest spa in all of Tokyo. On the 33rd to 38th floor, you'll find the sleek 87-room Aman Tokyo. The hotel is a magnet for affluent travellers and millionaire business people who want to experience the most exclusive brand in the world.
---
What Is There to Do?
If you're after something fun and you want to experience the more eccentric side of Tokyo then head to the quirky Harajuku area where you'll quickly find yourself around Japanese cosplayers, dressed up in some of the most unique costumes.  You'll also find some of the best boutiques around here – perfect for purchasing fun souvenirs to take home. Those travelling with children or teenagers will also enjoy the experience of driving Super Mario carts across the busiest intersection in the world – the Shibuya Crossing.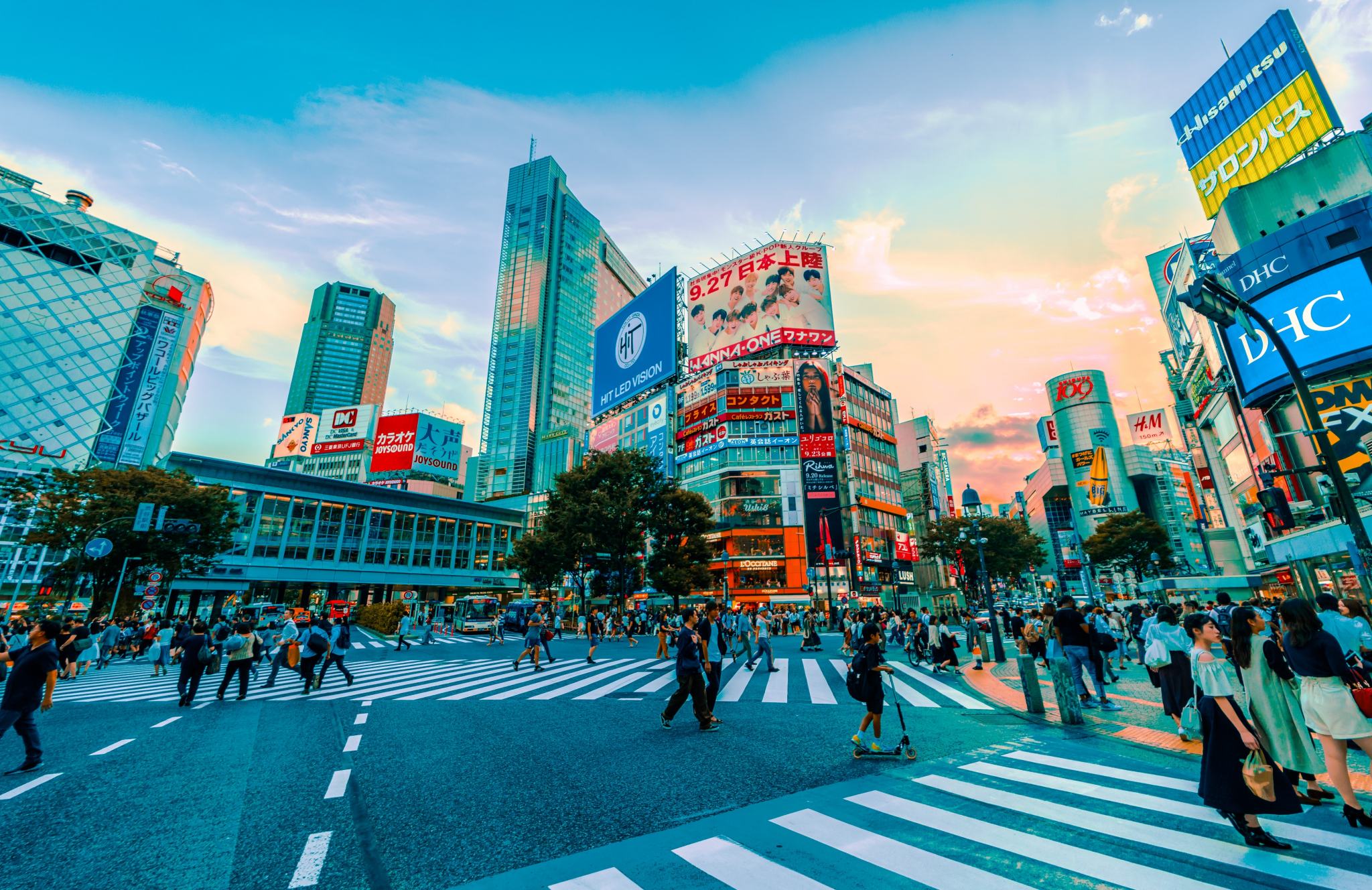 First-time visitors will want to head to the Tokyo Skytree, which is one of the city's most famous landmarks and an absolute must see. Standing at a whopping 634 metres high the television broadcasting tower offers the most impressive views of Tokyo from two enclosed observation decks.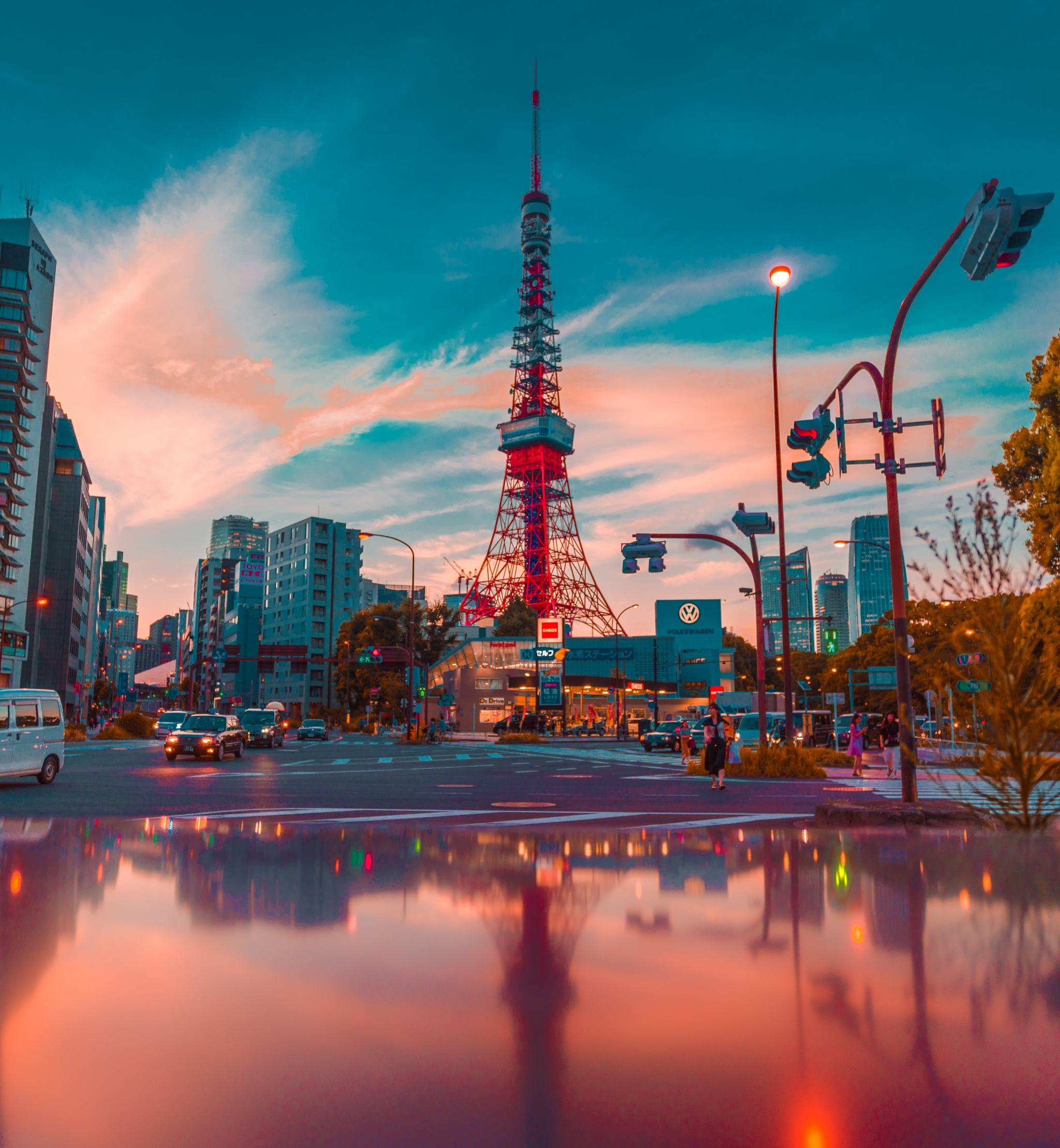 For those that love to splash the cash then the upmarket Ginza area of Tokyo is a must see. Here you'll find everything from fashionable boutiques and high-end restaurants and cafes as well as popular luxury shopping brands such as Dior, Louis Vuitton, and Chanel.
Once you've finished exploring the new and modern-day side of Tokyo, you'll want to immerse yourself in the city's heritage by taking a step back in time with a visit to Tokyo's oldest Buddhist temple. Senso-Ji features a stunning and rather striking red five-story pagoda – visiting in the evening is highly recommended as you'll be able to avoid the crowds and the temple looks extra majestic as it is illuminated after dark.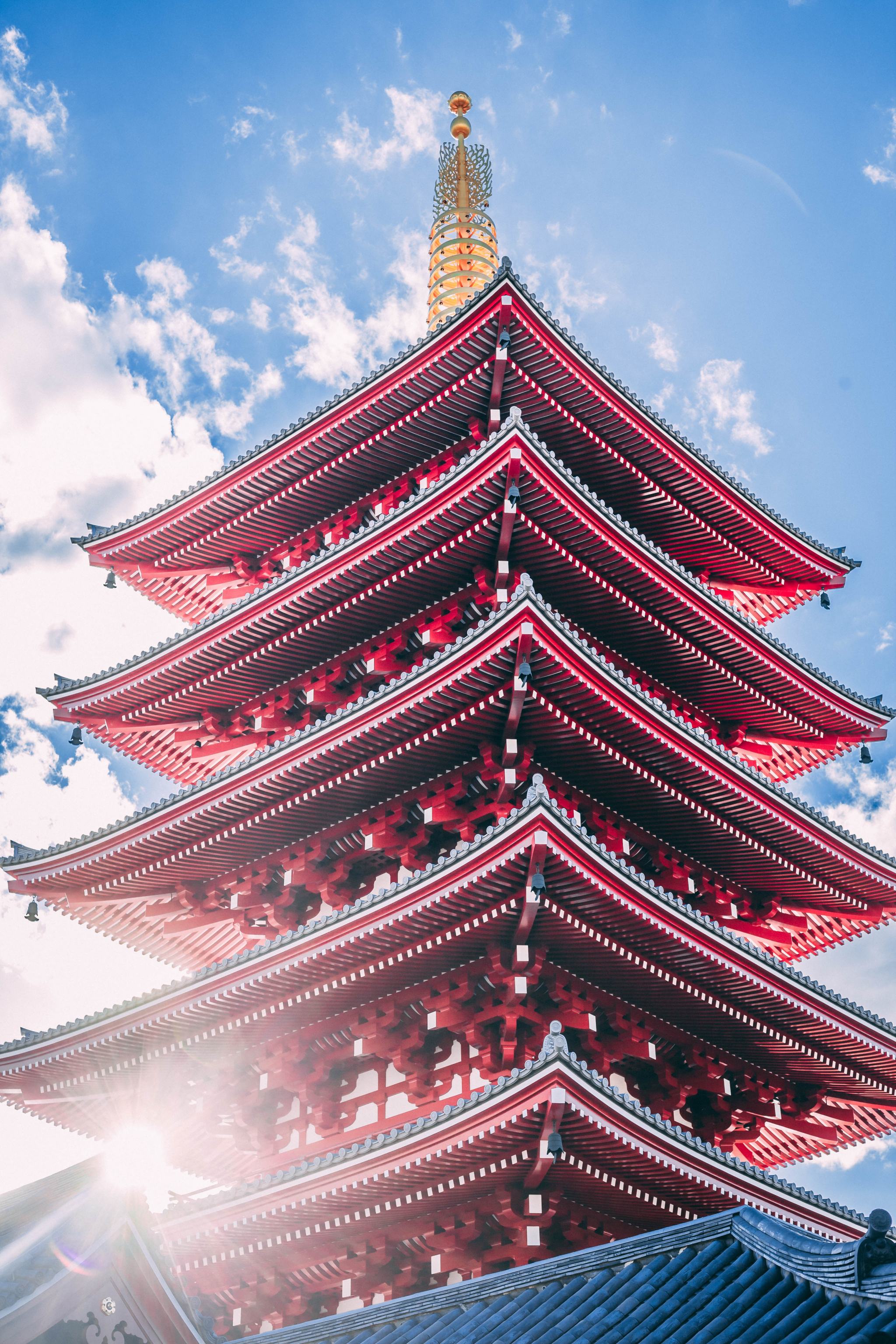 If you want to experience a little more nature and greenery then head to the perfectly polished gardens of the Imperial Palace, where the emperor still resides. Unfortunately, visitors won't be able to get into the actual palace, but the jaw-dropping view of Chiyoda Castle in the palace grounds is a must see.
---
Where to Eat?
Tokyo is home to more Michelin star restaurants than any other city in the world. With 230 of them, you definitely won't be short of options on the upmarket culinary front.
When in Rome, do as the Romans do. You can't go to Japan and not eat sushi. The incredible Sukiyabashi Jiro located in the Ginza district boasts three Michelin stars and is highly regarded as serving the best sushi in the world. Book well in advance or risk missing out.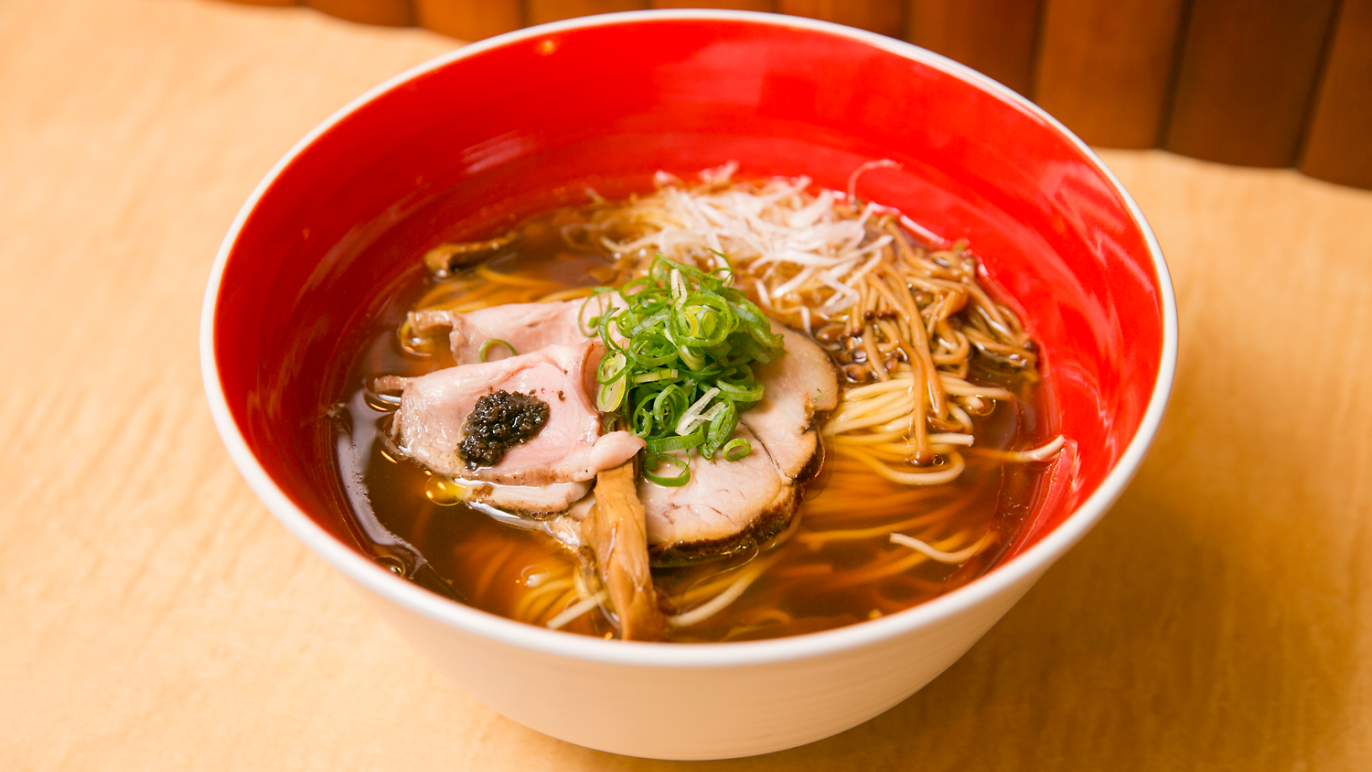 Another must eat when in Japan has to be ramen. It might be a dish that has taken the global stage in recent years, but Tokyo still remains the top place to enjoy comfort food. You'll find glorious thick bowls of the heavenly noodle and broth on almost every street corner but the Michelin starred Tsuta should be top of your list. The eatery is so good it even earned the first ever Michelin star for a ramen shop in Japan.
For something even more traditional and also a little more intimate head to the Golden Gai area. Here you'll be delighted to find a myriad of cobbled alleyways home to countless cosy restaurants and bars, many of which can only host half a dozen guests at a time.
---