Located in one of the high-end areas of the city, Raffles Istanbul is situated in one of the four towers of Istanbul's famous Zorlu Centre, also home to multiple movie theatres and the country's largest performing arts centre. Broadway musicals, performances, and events are often held here, making it first and foremost perfectly located for all guests visiting Istanbul whether it be for sightseeing or business.
Upon walking into Raffles Istanbul, we were greeted by our extremely courteous and kind Butler, Zafer, and instantly mesmerised by the sophisticated interior design that is enhanced with the most spectacular gallery of beautifully crafted artworks inspired by the city – the hotel houses the largest amount of curated artwork under one roof in Turkey.
Raffles Istanbul also recently won Conde Nast Traveller's award of Number 1 Hotel in Turkey and 3rd Best Hotel In The World – and it's not hard to see why especially as all rooms and suites feature private balconies or terraces with unbelievable Bosphurus views.
Needless to say, we were blown away during our recent press visit and 4-day stay at this hotel that oozes culture and style, where we were able to see for ourselves just why the hotel is number 1 in Turkey.
---
Location
Ideal for those on business or looking to be in the city centre, the hotel's position within Zorlu Center is incomparable. Merely a few minutes' walk from the opulent property is a plethora of high-end stores, including the flagship Beymen store, Turkey's top fashion retailer, as well as over 40 cafés and plenty of fantastic restaurants. The hotel even has its very own entrance to the Zorlu Center based in the grand lobby.
The lively commercial centre provides a true taste of modern Turkey in an ancient old neighbourhood, with its vista of domes and minarets viewable from the hotel and only a few metro stations away on the M2.
If you can force yourself away from the tremendous allures of Raffles Istanbul, you will want to visit some of the most popular sights, all within close distance to the hotel, such as the Grand Bazaar and Egyptian Bazaar, the Hagia Sophia, the Blue Mosque, Galata Tower and so much more The Metro station is conveniently connected to and accessible from both the hotel and the mall, but we opted to travel by taxi, which was afforable at around £5 for a 45 minute journey and can be arranged by concierge or the door staff.
---
Rooms & Suites
The rooms and suites are mostly adorned in light, buttery tones with a uniquely Turkish turquoise accent, giving rooms a modern touch with a native charm. We stayed in the Bosphorus Suite on the top floor of Raffles Istanbul with the most magical panoramic views across the city from the wrap-around balcony that could be accessed from the separate living and kitchen area or the bedroom.
In all of the luxurious suites, it's all about the little details that make the accommodation and stay so special. From the Turkish carpets, hand-woven especially for Raffles, to the laundry bags showcasing embroidered turquoise designs or the modern tech touches such as the tablet provided in the room allowing guests to do everything from adjusting the lighting to ordering room service. Other highlights also included surprise balloons from our Butler Zafer in our stunning marble bathroom as well as toiletries for him and her and a sleep kit, left during turndown and ideal for those suffering from a little jetlag.
Bespoke artworks can also be found in each room portraying surreal visions of lights from famous sites such as the Hagia Sophia and the Blue Mosque, a symbol of the city's rich heritage. All guestrooms include floor-to-ceiling windows and balconies with breathtaking views of the old city and iconic Bosphorus.
---
Dining & Beverage
There are numerous dining and beverage options at the hotel, but for a truly unique dining experience, guests should book a visit to the recently launched Isokyo, which is already a firm favourite among Istanbul locals. The restaurant serves the most delicious pan-Asian cuisine influenced by Eastern traditions from Istanbul to Tokyo – the restaurant also offers a delicious degustation menu if you struggle to choose from the a la carte menu. For those than love Gin, you'll also enjoy the gin bar which is wheeled up to guests' tables to choose and watch as your drink is prepared table-side.
The lavish Sunday brunch at Rocca Brasserie by Raffles is also not to be skipped. The exquisite buffet comprises a variety of global foods such as a broad selection of fresh seafood, sushi, and barbecue – all presented beautifully and served up with a chilled glass of champagne and live music.
Elsewhere the Lavinia lobby is the ideal spot for some high tea accompanied by live piano music. There is also the lobby floor Rocca restaurant specialising in Mediterranean and international cuisine. The option for private dining in your guest room or suite is also ideal and, one of which we were able to enjoy with the most magical view over Istanbul.
No Raffles vacation is truly fulfilled without a drink in the Long Bar, a homage to the famed bar of Raffles hotel flagship and the first hotel in Singapore. The specialty drink here is the Bosphorus Sling, a local spin on the classic Singapore Sling.
---
Spa, Wellness & Service
Don't pass up the opportunity to relax in hotel's serene spa. Book yourself in for a hot stone massage or a couple's traditional Hammam, as we did for the true Turkish experience where you'll be covered in soapy bubbles and treated to a rose oil massage. You'll also want to arrive nice and early before your treatments to make use of the facilities, which include indoor and outdoor pools, four saunas and steam rooms, two Jacuzzis, and three hammams. There are also yoga and pilates studios, as well as a cutting-edge gym.
Every guest is provided with a 24-hour personal butler taking five-star service to a whole other level – our butler Zafer was attentive without being overbearing and always on hand to help with any request. In general, the service at Raffles Istanbul is warm and far from stuffy, as one might expect from an award-winning five-star hotel. We were also whisked away upon arrival to have our check-in in the comfort of our suite – another touch that allows for guests to truly feel the sheer luxe of the hotel.
Raffles Istanbul also offers a VIP airport transfer, which can be organised with the concierge team, making it a breeze for all guests to get to and from Raffles and a luxurious way to start your trip. We were kindly greeted by a member of staff at arrivals who helped to transfer us to the private transfer via buggy. Based on request, one of the hotel's Expert Travel Guides can also accompany guests on a city tour for a more in-depth sightseeing experience allowing tourists to discover all of the best-hidden gems in the city.
---
Overall, Raffles Istanbul is one of the most spectacular hotels we have had the pleasure of visiting and reviewing and without a doubt set the bar high for all of our future hotel visits.
The five-star hotel featuring magnificent, art-filled décor is only a 30-minute drive from the city's prime tourist attractions and highlights have to include the 185 rooms and suites boasting floor-to-ceiling windows, balconies, butler service, and tablet controls and we really could go on all night about the hotel's exquisite dining offerings and outstanding service which is truly one in a million.
Thank you to all of the staff at Raffles Istanbul for making our trip so memorable and to Deniz Met, the hotel's Director of Marketing, for organising our visit so meticulously and for all of your kindness and knowledge in allowing us to fully experience Raffles Istanbul.
Raffles Istanbul
Zorlu Center
34340 Istanbul, Turkey
+90 212 924 0200
https://www.raffles.com/istanbul/
---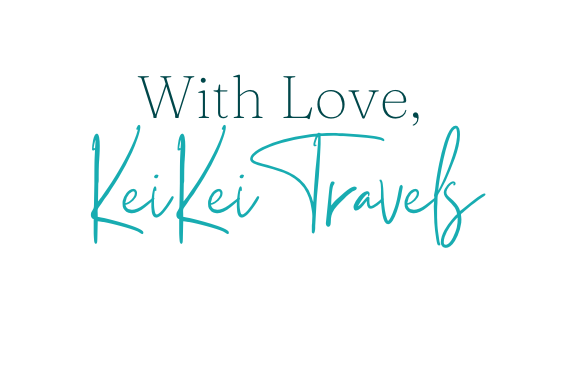 KeiKei is a London-based award-winning journalist and videographer with a degree in Broadcast Media and Journalism from the University of the West of Scotland and an extensive reporting background in news, entertainment, travel, and lifestyle.
KeiKei has travelled the globe interviewing, reporting and reviewing. Her work has been published in worldwide media outlets including, The New York Post, The Guardian, The Mirror, The Daily Mail, National Geographic and Conde Nast publications.