A brand-new all-inclusive hotel in the Maldives, completely powered by solar, is changing the hotel game and quickly soaring to the top of the charts with its luxury offerings and innovative eco-friendly ways – so much so – that it is already being hailed as the best new luxury resort of 2019.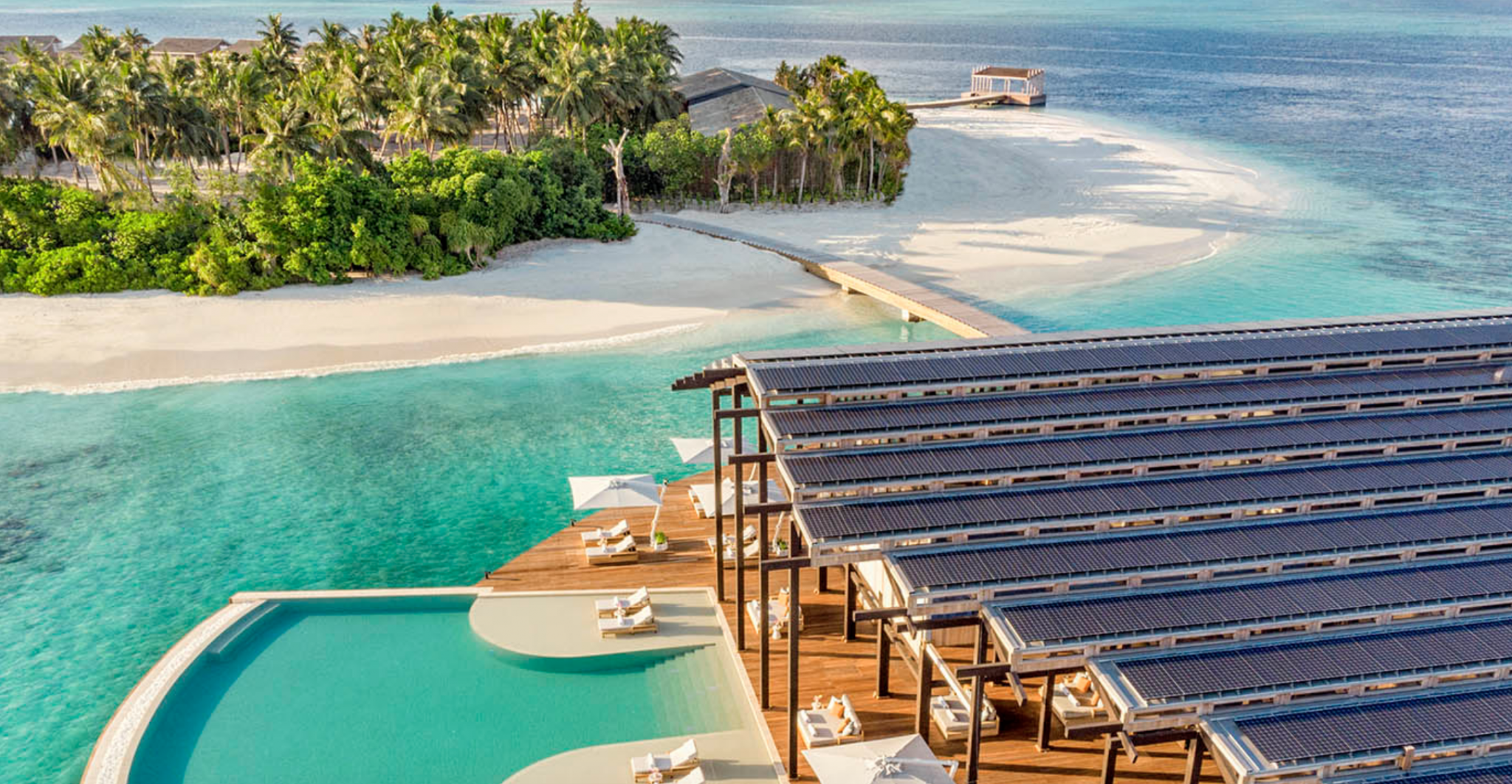 The Kudadoo private island in the Maldives boasts 15 overwater ocean residences, each measuring at 3,229 square feet, and two two-bedroom residences of 4,090 square feet. Each residence comes with its very own butler service, private sundeck, and its own terrace swimming pool. In total, the island only holds 34 guests, including hotel staff, making it one very secluded little island.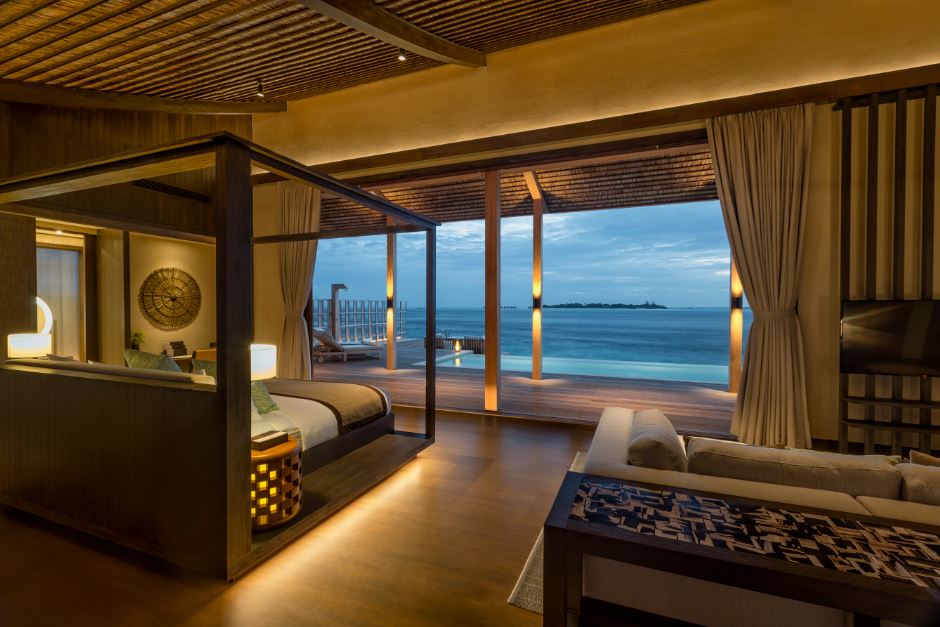 General Manager Bradley Calder said: "A butler will meet your every need, personalised cuisine will satisfy your every craving, private experiences on sea or land will bring out your inner adventurer and our blissful wellness spa will rejuvenate your senses."
Opening its doors in December 2018, the 5-star hotel is already attracting high-profile guests and joins the likes of a seven-bedroom Swiss chalet that's been named the world's best ski lodge and a resort in Bali that boasts the best views in the world, in the list of must visit places for wealthy travellers looking for their next luxurious stay around the world.
Calder added: "Kudadoo is designed to be every luxury traveller's personal dream – our mantra is 'Anything, Anytime, Anywhere'.
"And everything is included: whatever you want to eat (including in-residence), drink (apart from the owner's wine cellar) and experience on land or sea. We believe that a truly luxury experience is not needing to consider any additional expense."
The resort is a 40-minute seaplane flight from Male and a five-minute speedboat ride from sister resort Hurawalhi Private Island.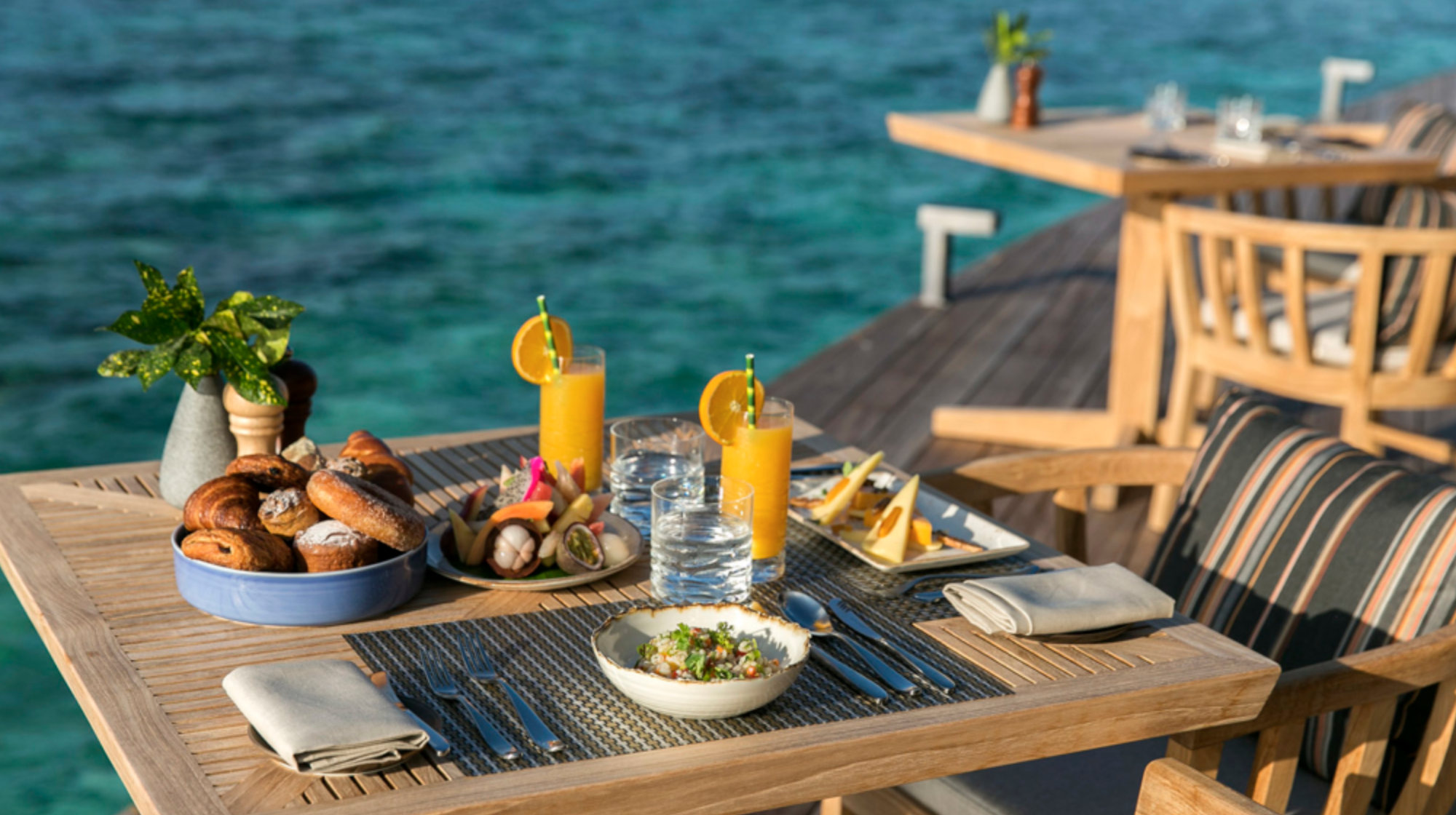 At the centre of the Kudadoo, guests will find an area called "The Retreat", a lavish wellness area offering complimentary spa treatments and experiences. The spa includes a Himalayan Salt Room, a nail bar, steam room, and sauna. It also has an infinity pool, a fully-equipped gym complete with a personal trainer, yoga instructor, and meditation guru.
The roof of the retreat is covered by solar panels, which can 100% power the resort and the Island also has a water-bottling plant to reduce its plastic consumption. Elsewhere it also proudly has its own collection of greenhouses to produce fresh produce for guests, among other efforts to be sustainable and eco-friendly.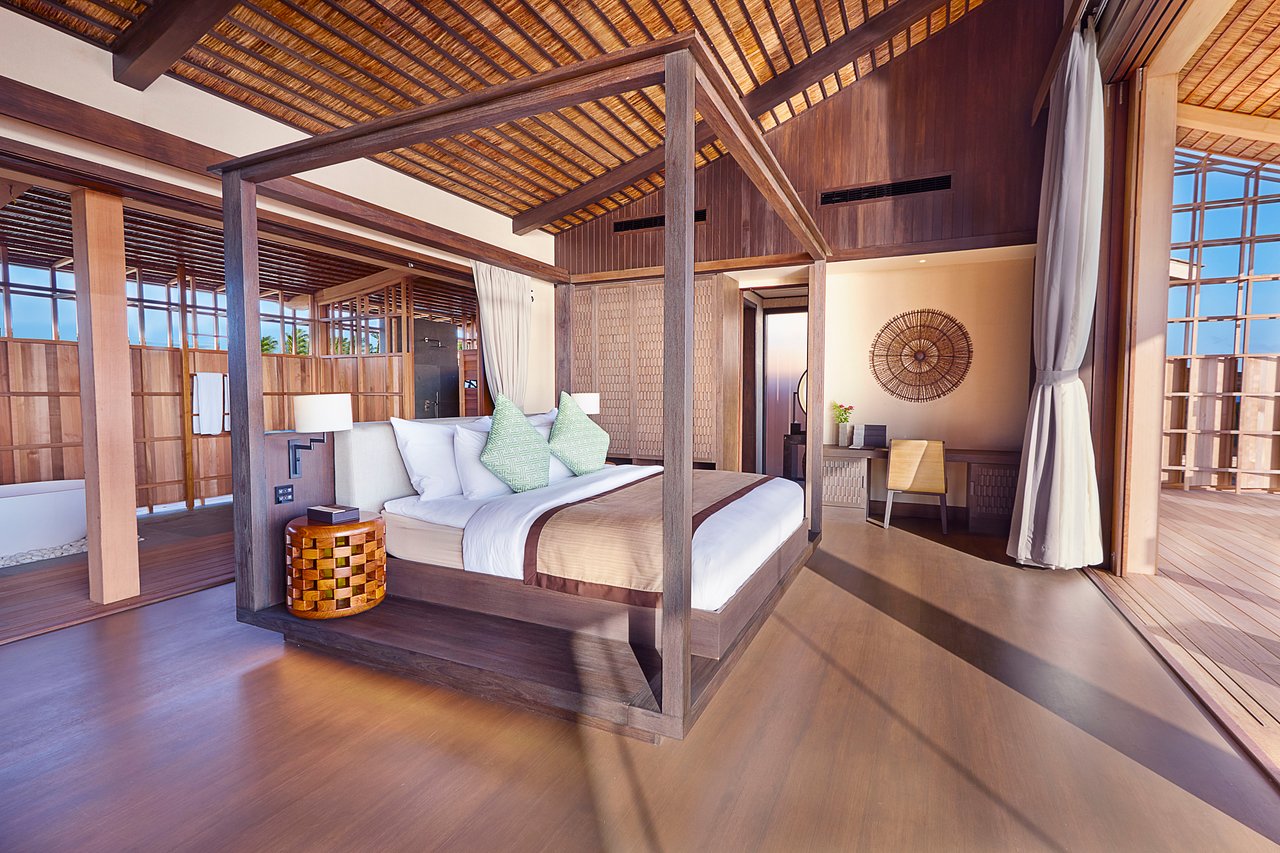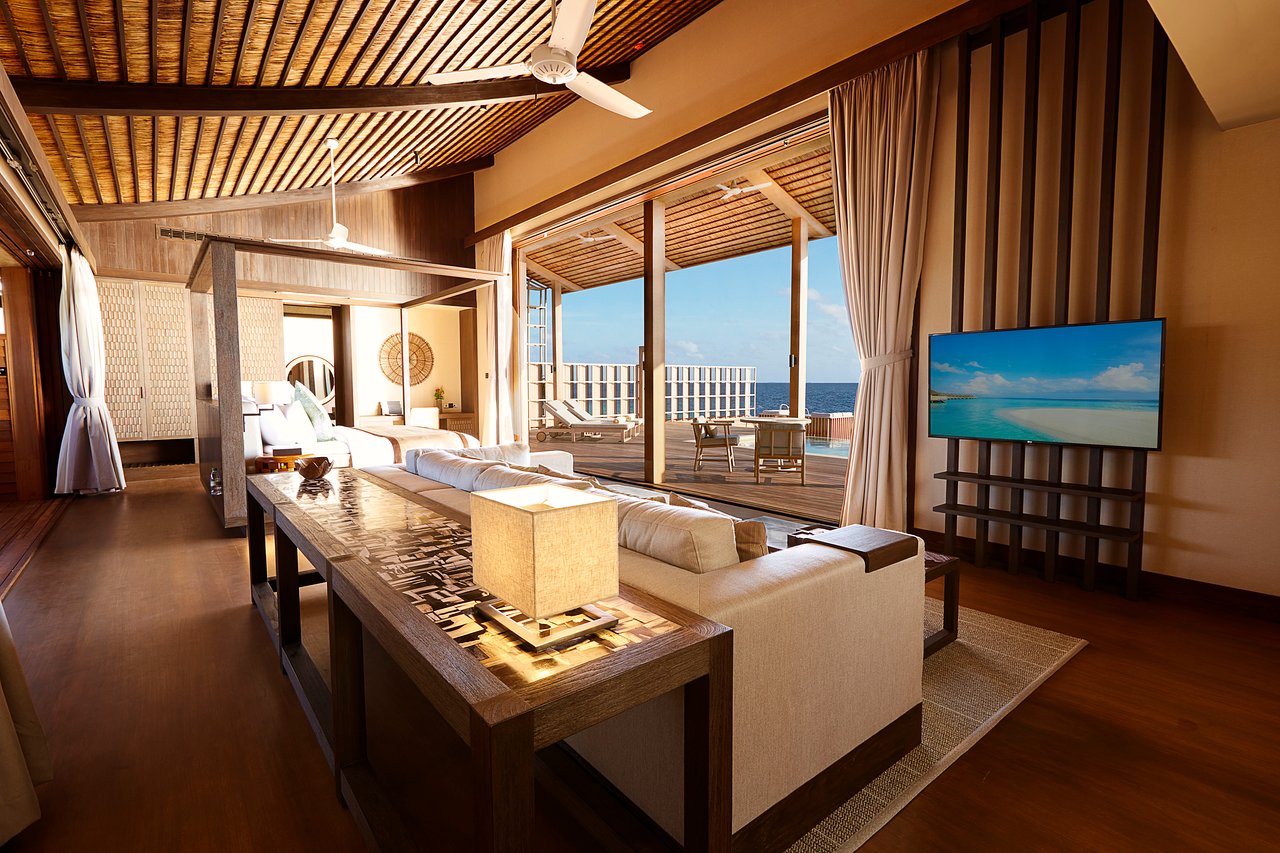 This lavish resort is definitely raising the bar and in total, is estimated to reduce its carbon footprint by 400,000 tons per year.
For dining, guests can enjoy breakfast in-residence and a Champagne brunch throughout the day. The restaurant offers unscripted dining prepared by personal chefs, including an array of superfood and vegan options. It has both air-conditioned and al fresco dining space, a dedicated cheese room, and a wine cellar.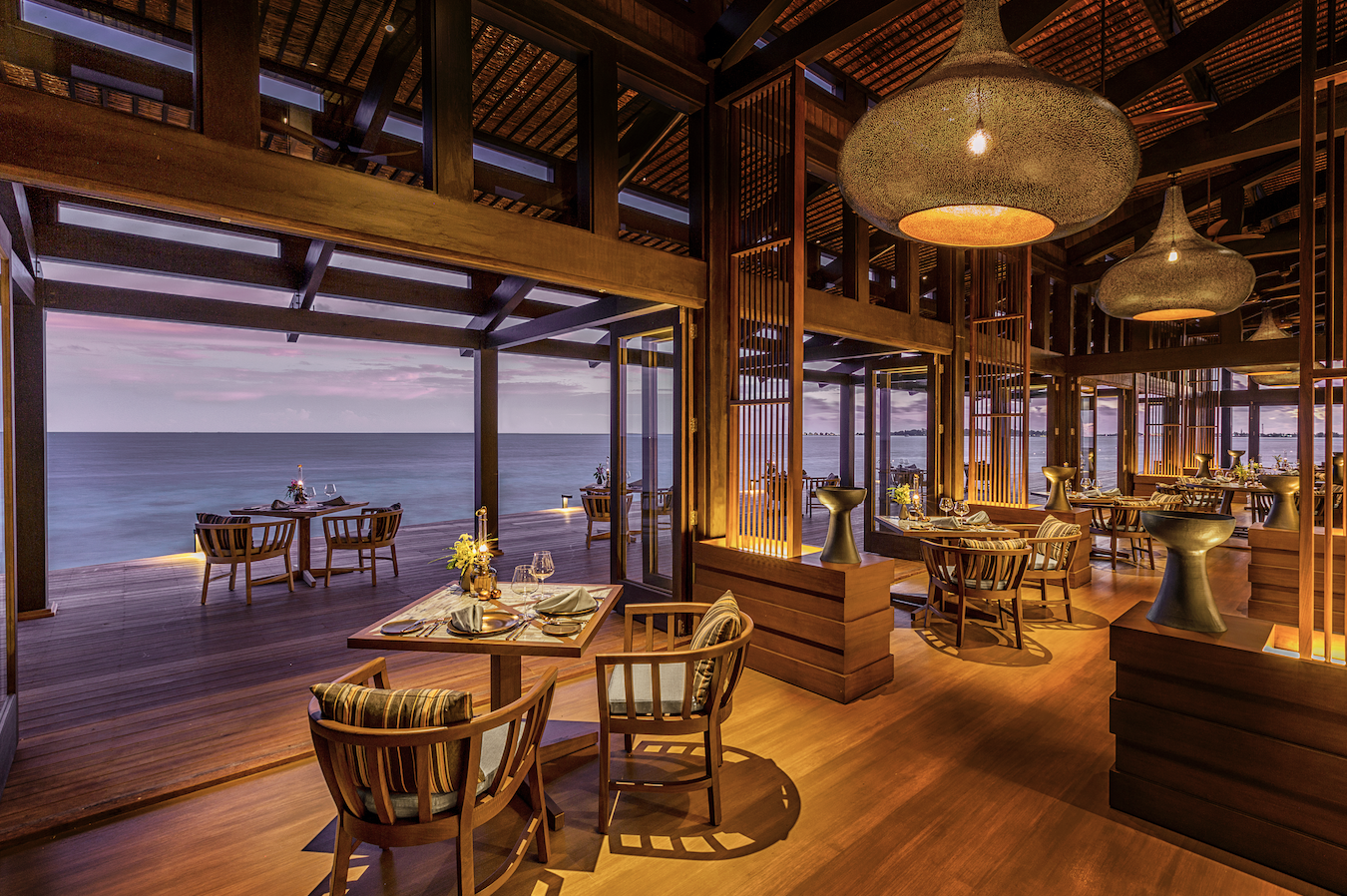 An all-inclusive-luxury residence at the Kudadoo starts at $3,800 per night. An exclusive, complete island rental is also available from $80,000 per night.
---