Consisting of 118 islands and atolls, including Tahiti, Bora Bora and the Tuamotu Islands, The Islands of Tahiti are a true paradise in the South Pacific. Families can experience an array of water activities on the island's crystal-clear waters including surfing, helmet diving, kitesurfing and more. Younger children are well catered for in the entertaining kids clubs found in many of the resorts, whilst older children and teenagers will love the water sports on offer. Most resorts offer babysitting services so parents can enjoy some child-free time in paradise. Whilst staying on The Islands of Tahiti, families can stay together at one of the Tahitian Guesthouses, ranging from bungalows with lush gardens to stylised thatched-roof villas or in resort accommodation.
See our top picks of what to do and where to stay as a family.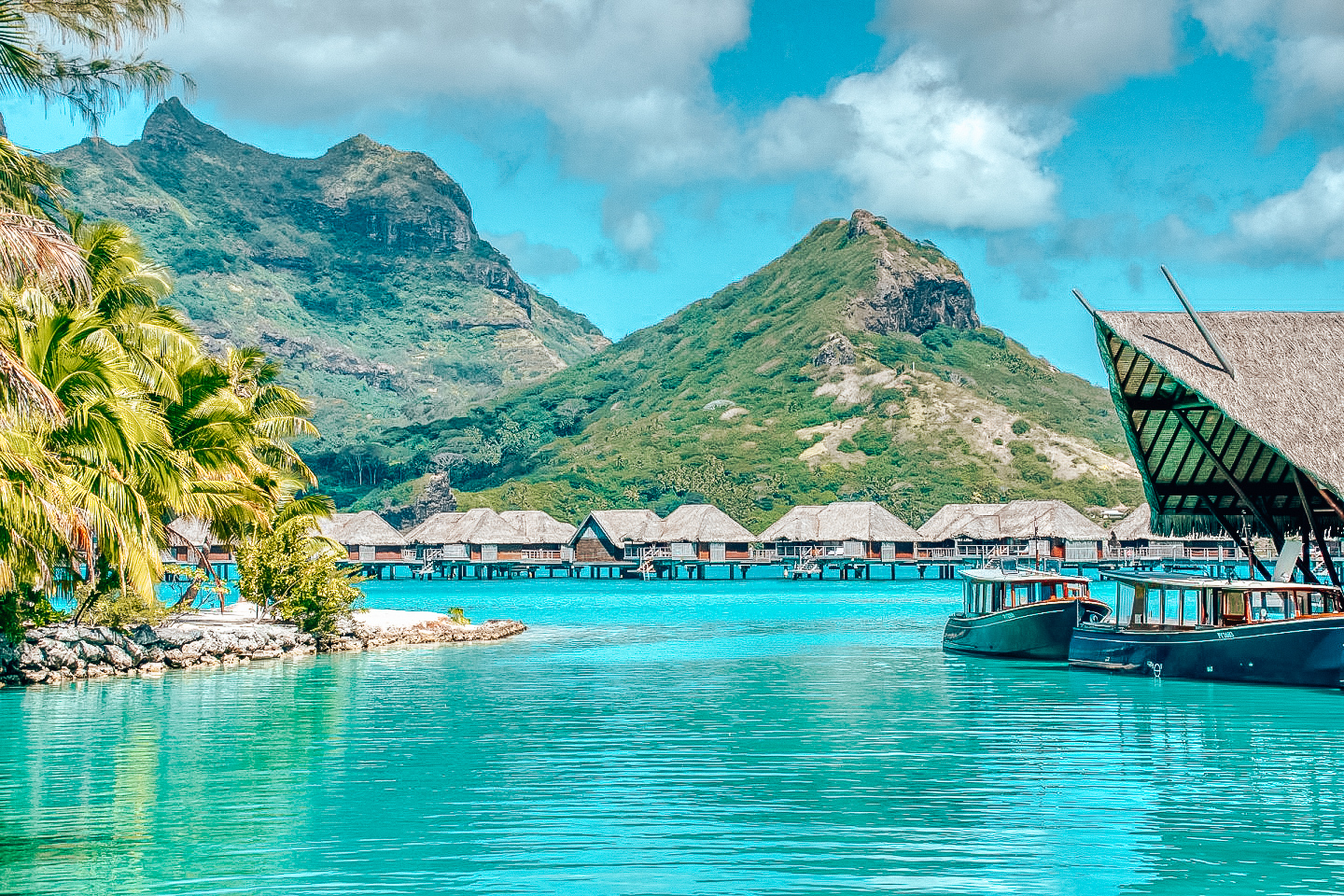 ---
In the Surf
On the surface
Whether it's surfing, stand-up paddle boarding or bodyboarding The Islands of Tahiti is a paradise for water loving families. Tahiti alone has more than 30 surfing spots, of which three are world famous: Teahupo'o, Taapuna and Maraa. For the established surfing family, there are secret spots in the islands frequented by pros and locals, commonly found in Tuamotus and the Marquesas Islands. Surf board hire starts from £10 per hour.
Under the sea
For those who want to experience the underwater world with children ages five and above we would highly recommend Aqua Safari Helmet Diving. Guests can comfortably venture into the heart of a coral garden, and see Bora Bora's kaleidoscopic aquatic wonders. Perfect for children who don't know how to swim, this extraordinary two hour tour gives families ample opportunities to see charming sea creatures. Tour prices from £73.
---
On land
Horseback riding
Getting into the saddle is one of the best ways to get closer to nature. Located in Moorea, Ranch Opunohu Valley tours trot through the immense pineapple plantations. Family guesthouse Teautamatea located on Rurutu atoll, invites guests to discover the island on horseback, a popular mode of transport on the small island, touring the wide plateaus of the island. No previous horse riding experience is necessary for one of their excursions. For prices contact [email protected]
Hiking
The rugged volcanic terrain found across The Islands of Tahiti offers numerous hiking possibilities for all abilities through jungle pathways, vanilla plantations and fields of wild orchids. All hikes provide rich rewards of stunning mountain top panoramas, and those looking for a particularly challenging hike can try to scale Mt Otemanu on Bora Bora.
---
Educational activities
Tiki Village Cultural Center
Tiki Village Cultural Center shares the Polynesian culture and history through numerous hands-on exhibits and experiences. Visitors can learn the Polynesian way of cooking, try their hand at basket weaving and learn how to open a coconut. After touring the village, guests can indulge in a mouthwatering buffet while watching a traditional Polynesian cultural show. The Tiki Village Cultural Center has shows and attractions for children ages three and above. Entrance to the village is free. For guided tour prices contact [email protected]
Moorea Dolphin Center
Education is key when it comes to conservation, and what better way to teach your children about the marine biodiversity of The Islands of Tahiti than getting up close and personal. For more than 20 years, the Moorea Dolphin Center has offered high-quality educational and interactive programs giving guests the opportunity to share an unforgettable experience swimming with dolphins while learning about marine mammals. Prices from £77 for children / £116 for adults
---
Where to stay
Tahiti Pearl Beach Resort & Spa
Tahiti Pearl Beach Resort & Spa is great for those with young children. The resort hosts a volcanic-ash, black-sand beach with a gorgeous ocean backdrop. What's more, the resort boasts an infinity pool, unlimited internet and free activities, such as yoga. The resort offers babysitting services for parents who want some time to relax and enjoy its fabulous amenities, such as the spa pool. Prices from £295 per night for two adults and two children (under 13 years old).
Les Relais de Josephine, Rangiroa
The bungalows of Les Relais de Josephine are situated right on the shore of the Tiputa's Pass. Les Relais de Josephine is the perfect guesthouse for spotting playful dolphins and other marine wildlife, watching boats entering and leaving the lagoon and for viewing the activities of local fishermen. Families can enjoy their own private garden brimming with tropical flora and home cooked meals on the beach. The guesthouse also offers incredible boat excursions to the Blue Lagoon, Reef Island or Pink Sands. Prices from £156 per night for a one-person bungalow.